Are you going to make your Spanish dream come true?
Buying a house in the Spanish countryside or in a Costa Blanca inland village
So… you're here because you're considering buying a finca in Spain, a traditional country farmhouse in the rolling hills, with a backdrop of dramatic mountains? Or perhaps you fancy a pretty town house in a typical white-washed village, a pueblo blanco, that typically dots the Spanish countryside, with their winding narrow streets and picturesque rooftops? Perhaps you're dreaming of starting over and reinventing yourself with a new life under Costa Blanca's 316 days a year of sunshine. Or perhaps you seek a stunning retreat for holidays – a place that fills the family albums year after year with photos of lunch on the terrace and sundowners by the pool.
You might be thinking of doing somewhere up for summer rentals – an idyll to share with other holidaymakers when you can't be there yourself. One thing's for sure: however you plan to use it, you want to feel confident it will be a good investment for the future. If your vision includes a beautiful old farmhouse, a ruin to renovate or an old village house full of Spanish character, then you have come to the right place.
Finding your dream finca or village house in the Alicante province
The reality of buying a finca in Spain can be a difficult and long road due to local regulations, legal procedures and required local permits. As a newcomer, even one who speaks Spanish, you'll find it's not easy to understand the small print of contracts and to liaise with architects, contractors and suppliers. And while local 'know-how´ is important, it's the 'know-who' in Spain that really gets you where you want to be.
It is vital to know where to look when you're first searching for a place to buy. It's easy to lose heart when surfing from one real estate website to another in the hunt for a property that's genuinely traditional and authentic. What looks like the perfect house in the photos may turn out in reality to be close to a main road, or permanently shaded by neighbouring trees. What's more, if you enter the search term 'finca' or 'rustic finca', you're very likely to be offered houses that are in the middle of an urbanisation or even brand new.
Rustic Property Spain Rural Real Estate Only
We deal with a small number of fincas and village houses , but the ones we offer are offered wholeheartedly because we really like them ourselves, whether because they're clearly exceptional or because we can see their potential. The truth is, it's rare for the average casa de campo to have the sort of furnishing and style that appeals to northern Europeans – often quite the contrary. But we have the vision to see how you can peel back unwanted renovations to reveal the jewel hidden beneath the 'improvements' of the last hundred years.
Our aim is to be more than just a real estate agent – we are 'place hunters', always looking for the ideal setting, whether it involves old houses, village houses, ruined farmhouses, barns or ancient farmland being rescheduled for private accommodation. Since we are avowedly charmed by the countryside in our immediate vicinity, and by the nearby villages where life is still slow, this is currently the main focus of our searches. We believe the rustic, natural stone houses here are not only worth preserving but completely reviving, where necessary.
Rustic Property Spain stands for the preservation, restoration and revival of old houses and buildings in Costa Blanca. Many can be found unused, unappreciated and even scheduled for demolition (to make way for the building of even more new houses by developers). We believe they have enormous potential and should be rescued for the future.
What services do we offer?
With our personal and creative approach, our extensive experience in renovating old buildings and our passion for reviving traditional houses in Spain, we enjoy helping you get the job done.
We list a small number of pre-selected projects for sale and can help you step-by-step with the purchasing process. After that we offer assistance with the development and supervision of the project, right up to the furnishing and, if desired, the rental of the property. We also offer sustainable high-tech energy solutions.
In summary, when you're buying a finca in Spain, we can help you in the following three areas:
1. We offer a small selection of rural properties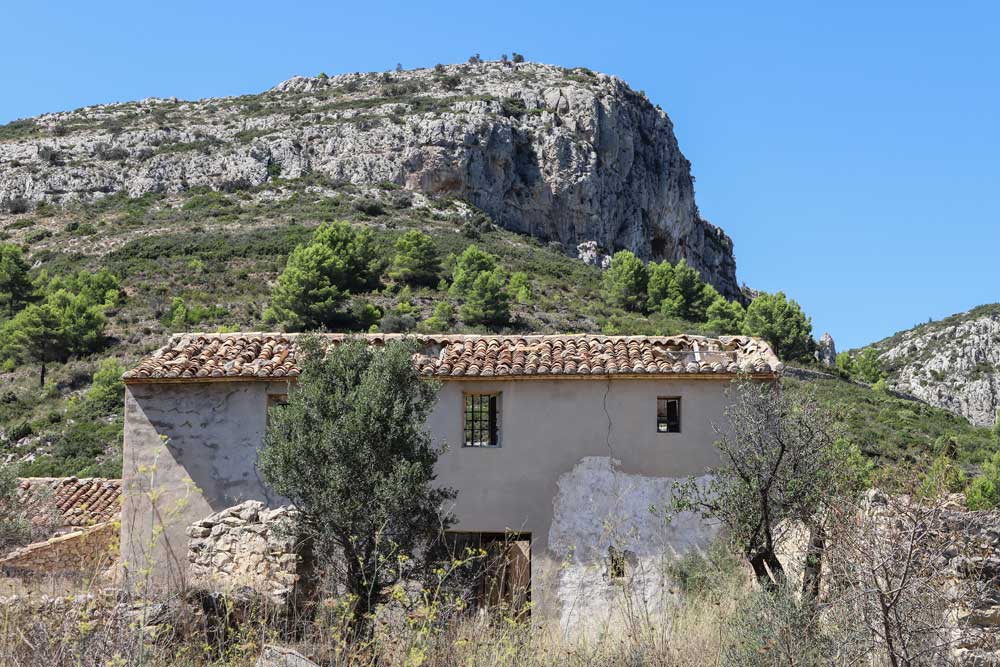 Finding good rural properties for purchase and possible renovation can be a very time-consuming and disappointing process. Initially the supply seems enormous, but once you start really searching for an old, authentic property that meets all your requirements, it can be disheartening. What's more, if you are new to Spain, you won't know where to seek out the real gems.
We've pre-selected stunning plots, houses and projects for which we have all the necessary information for moving forward. We already know exactly what you can and can't do with each specific project. Furthermore we will assist you with the purchase, drawing up contracts, applying for building permits, and anything else you need.
The properties we offer are above average and often unusual, which makes us different from other estate agents. Our selection is based on these criteria: authenticity, potential, rural location and charm.
2. Construction supervision, decoration and future rental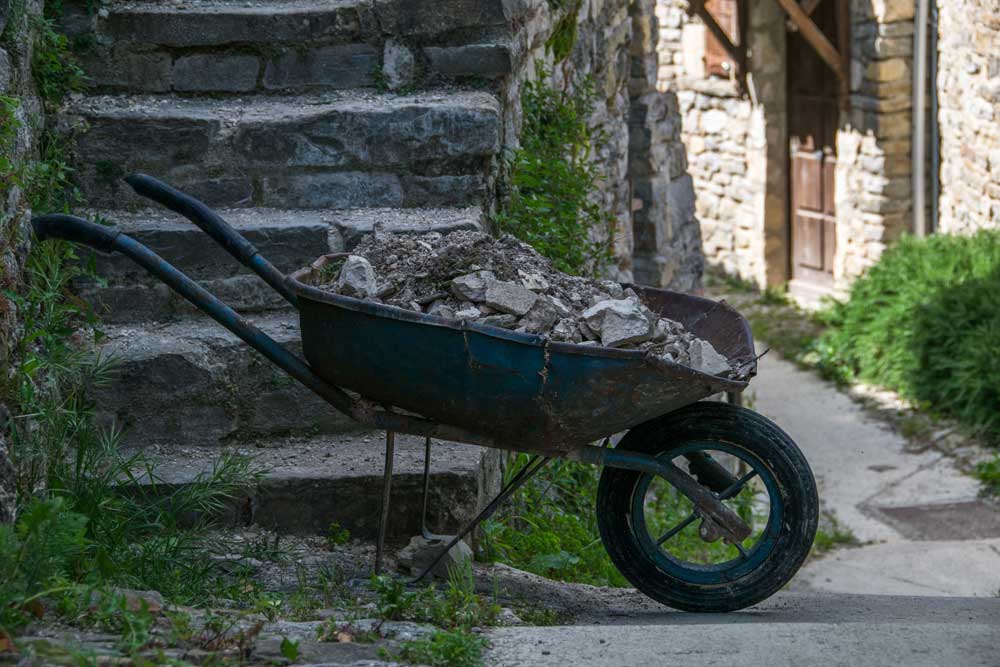 Once you've found and bought your dream house or project, the real work begins. Now it's time to make a plan for the building's (re)construction and / or restoration. Based on your own criteria for your dream project, we can put you in touch with the right people at the relevant municipality. You will also need a good architect with references and reliable contractors.
We believe our extensive experience in the restoration and reconstruction of old houses can help you to make the right decisions and potentially save you an enormous amount in terms of time and financial investment. It's all too easy to get lost and frustrated in the labyrinth of the Spanish planning system.
Besides helping with ideas for the build, we can help you put the work out to tender and advise in choosing a reliable contractor with a realistic quotation. In addition to our work as estate agents, we work as project consultants offering the local knowledge and professional networking that will help pre-empt potential problems and thereby forestall unnecessary expenses.
3. High Tech and State-of-the-art Solar Systems

The Costa Blanca enjoys almost continuous sunshine. This sunny fact combined with cracking developments in the field of solar energy and recent progress in government regulations makes solar power a no-brainer. Furthermore, in Spain there are still large areas that are not connected to the electricity grid, so you may have to meet your own electricity needs.
We are on top of the latest technical developments in solar energy and can brief you on all the possibilities. We have been working with the best suppliers in this market for years. We are convinced that solar energy and Spain are inextricably linked and are becoming more and more so. We can show you how we have been supplying ourselves with sustainable electricity for many years now without any restrictions. If you're wanting to create a home that's more ecological, this could be the start.
Make an old house your new home