Buying a rustic house in Spain – a down-to-earth approach.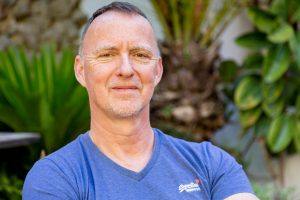 Rustic Property Spain (RPS)is a niche company that sets out to be unlike other estate agents. We're a small team of enthusiastic professionals who love the beauty of the local countryside, the gentle pace of village life and the grandeur and wildness of the mountains surrounding us.
We believe the traditional, rustic, dry-stone houses typical of this area are a vital part of the landscape and magnificent heritage of this area of Spain. We think they're worthy of investment, not just to make beautiful houses or holiday homes, but also to hand them on to future generations. Many extraordinary old fincas and village houses so characteristic of local life have sadly stood unused for years and are at risk of being scheduled for demolition, to make way for new houses. We are passionate about helping to bring them gently and respectfully back to life.
Restoring these old buildings for future use is part of our vision for sustainable development of the area around the Sierra de Bernia, including the villages of Jalon, Lliber, Parcent, Alcalali and Benissa. We want to help new owners work in harmony with the natural environment around the Jalon valley, which so far has remained largely unaffected by modern development.
The background story of a niche real estate agent in spain
Willem Pieffers, the founder and owner of Rustic Property Spain, explains the personal story that led him to this initiative:
From an early age I was fascinated by traditional old buildings, whether it was a shed, a house or an old barn. I liked the so-called 'imperfections' of age that to me made them distinctive and beautiful.
I grew up in new-build houses, first in Germany and later in Rhenen in the centre of the Netherlands. In our house every fitting, down to the electric sockets, was in exactly the same place as in our neighbours' houses. In fact, everything was exactly the same in about 60 houses along the street.
From the age of eight, I was amazed by this uniformity. But my heart always lifted when I stayed at the old and somewhat crooked little thatched farmhouse of my aunt and uncle. The house felt so much more alive than our family home and I felt I could breathe there. Later in life I realised these moments were where my love for building and restoration work originated. It wasn't just the little farm that moved me but its friendly smell of old wood, well-worn bricks and cows and pigs in the stables; this atmosphere opened a window to the long past, where generations of people had lived, loved and thrived.
Later my family bought an ancient watermill in Switzerland and set about restoring it. Staying there or visiting in the summer holidays and helping out, I learned about the practicalities of restoration and rebuilding work, and my love for old properties took hold.
This love evolved into a lot of building and restoration projects, both in the Netherlands and Spain – and finally motivated me to start Rustic Property Spain. Click here for some examples of completed restoration projects
A niche real estate agent in Spain's and on the Costa Blanca
RPS is the initiative of Willem Pieffers, founder and co-owner of agriturismo & casa rural Refugio Marnes. We also work directly with known names here in Benissa, such as Josefa del Valle Cabrera, an English-speaking architect with extensive experience in renovation and restoration projects, who has been based in Benissa for many years, and Vicente Cabrera, lawyer and founder of Trivium Abogados, a gestoría and law firm in the centre of Benissa.
In the eighteen years since we came to live and work on the Costa Blanca, we have completed several renovations, restorations and new construction projects, both on our own land and beyond. Located in the mountains just outside Benissa, near the Sierra de Bernía, we live and work in our own showpiece, a restored rustic property called Refugio Marnes. This sprawling Finca – and now eco-chic agriturismo – has various buildings spread over more than 20 acres, in an idyllic and natural setting.
Our project to revive the beautiful Refugio Marnes also involved moving it into the future using modern sustainable technology. The project is equipped with a large 14KW heavy solar energy system, an innovative rainwater harvesting system, a drinking water system and wastewater recycling system. We believe that progressive building does not have to detract from the authentic character of a rural house and its surroundings.