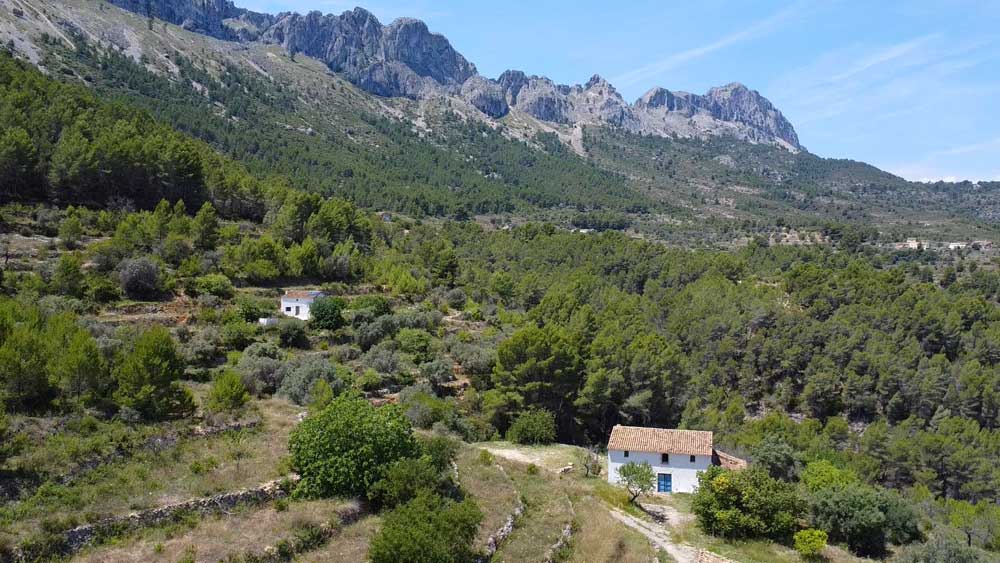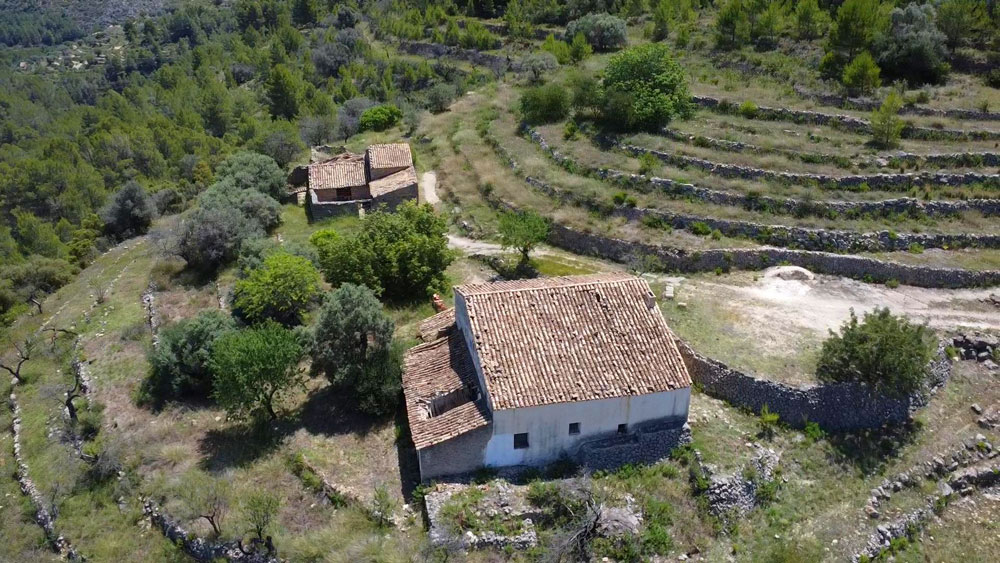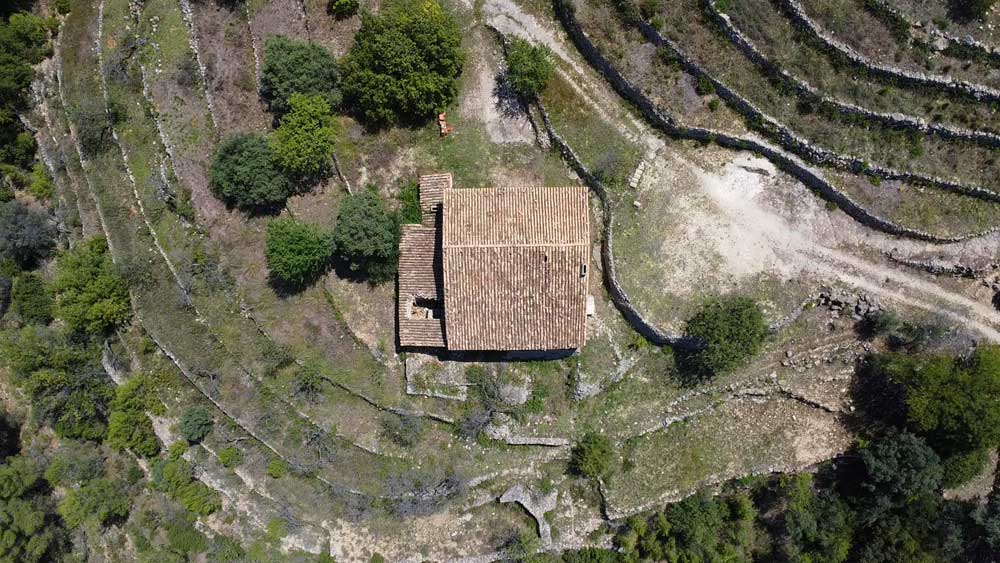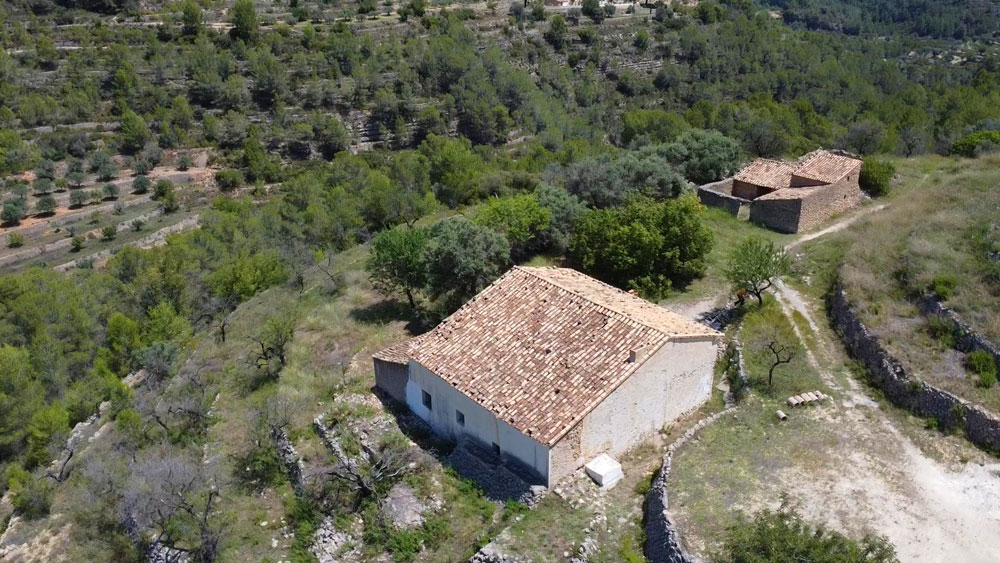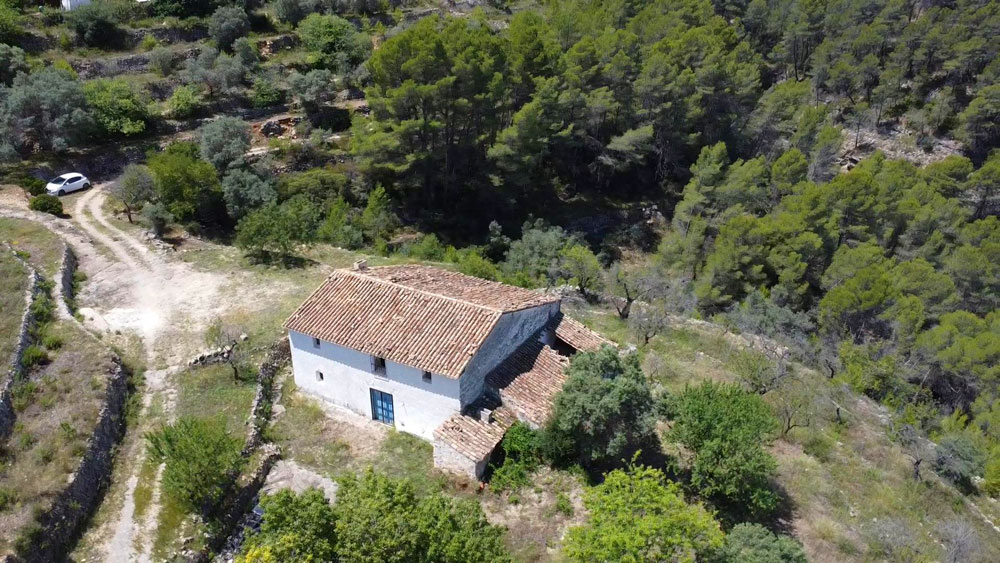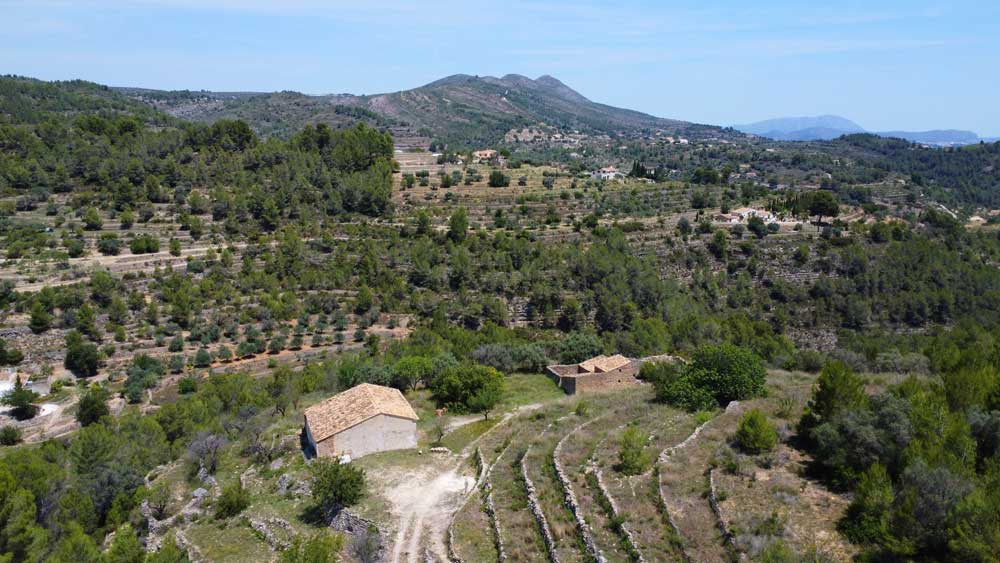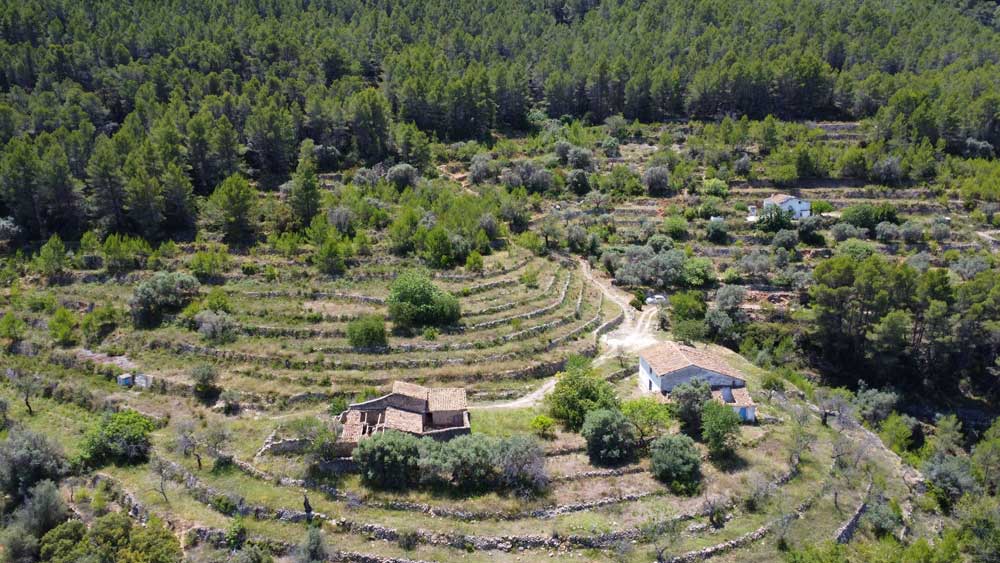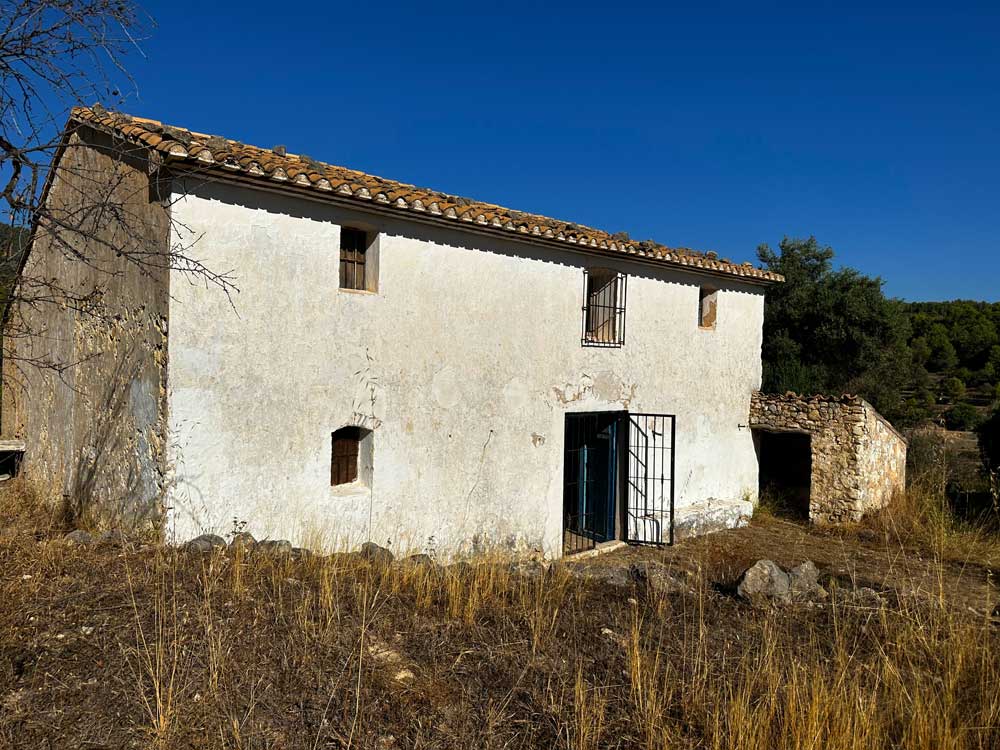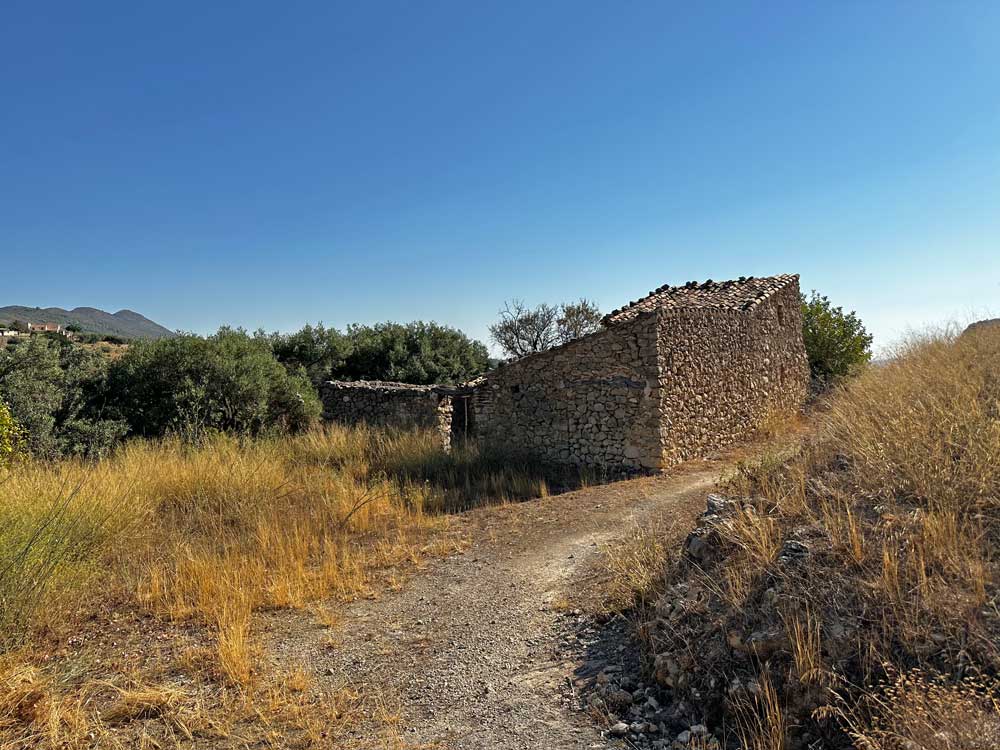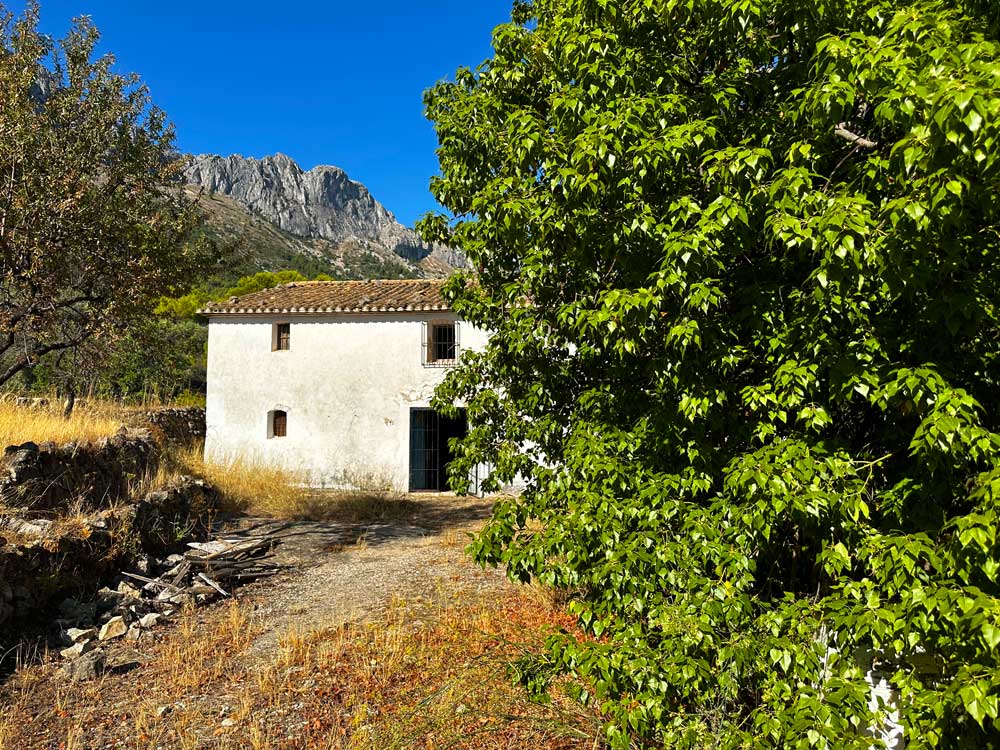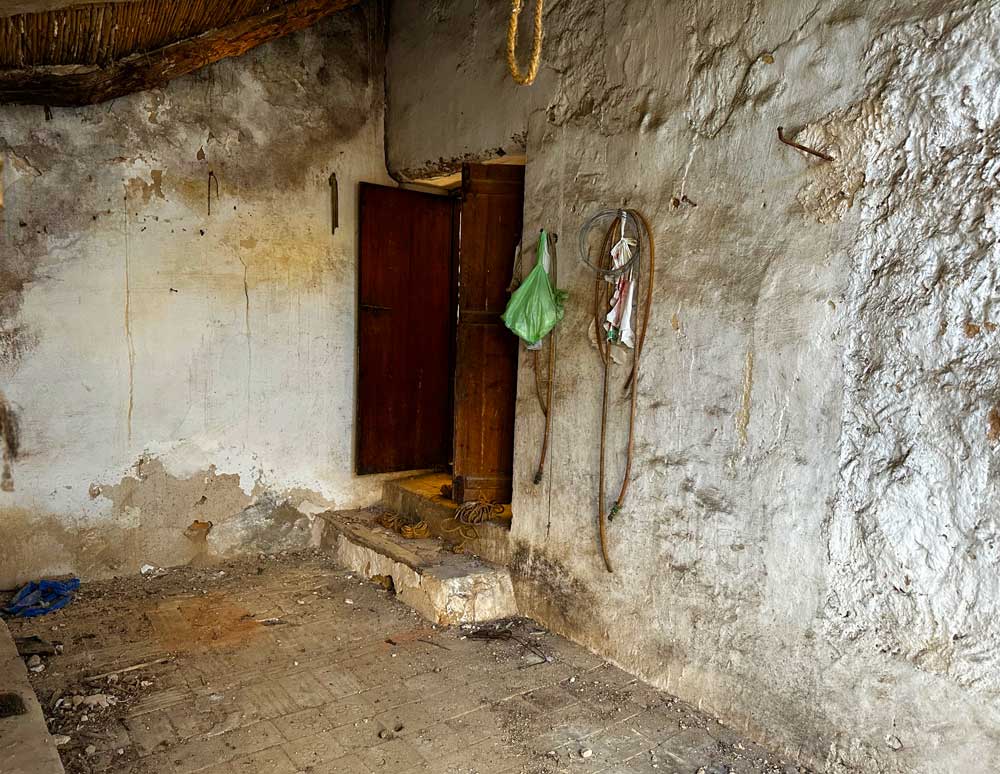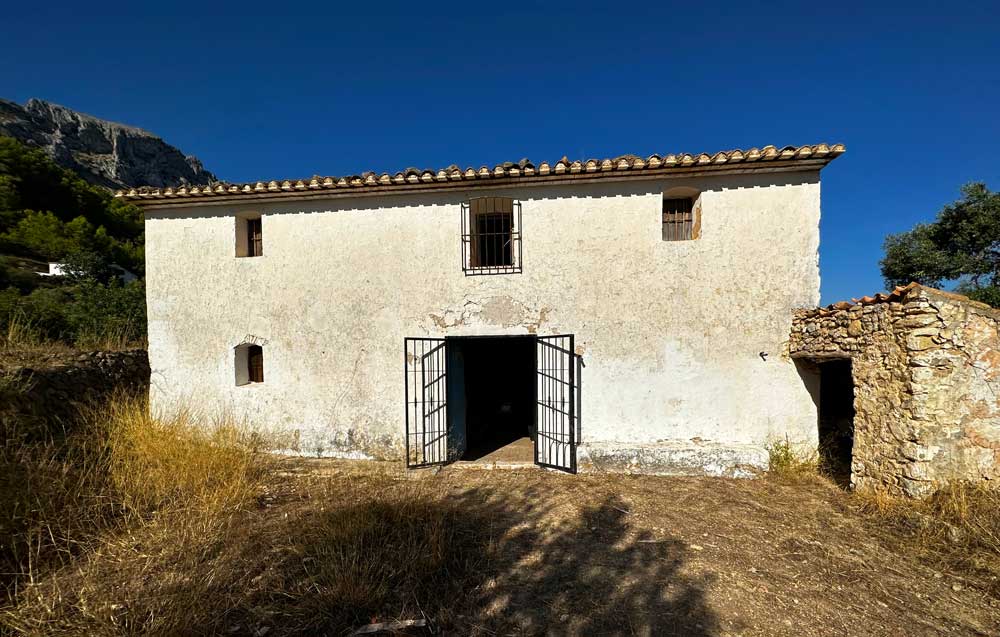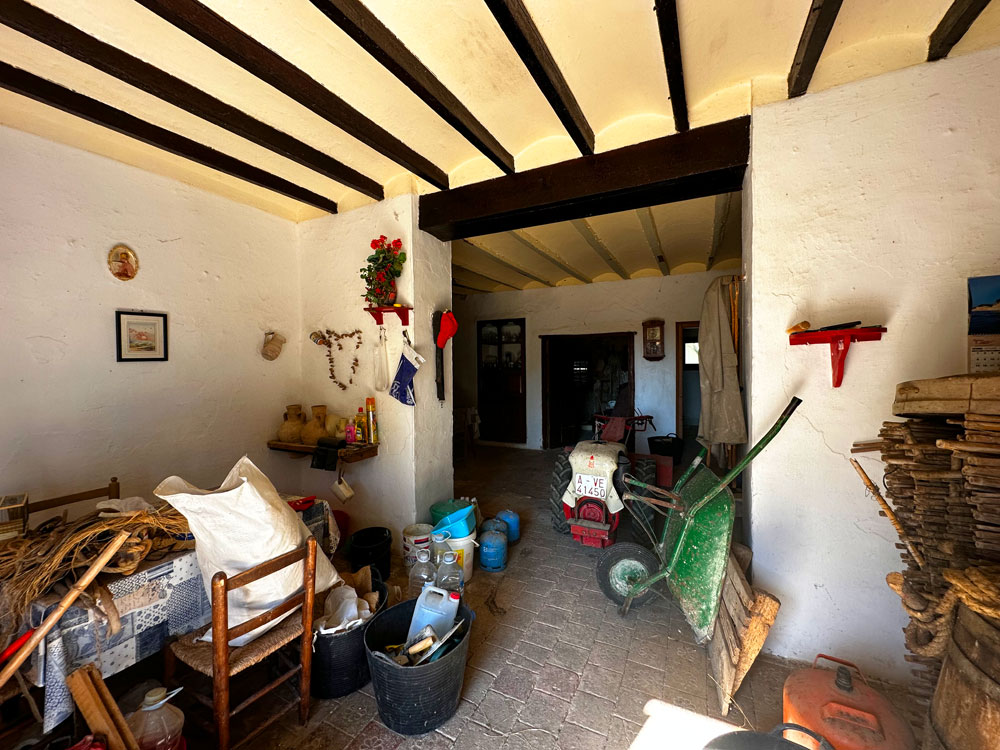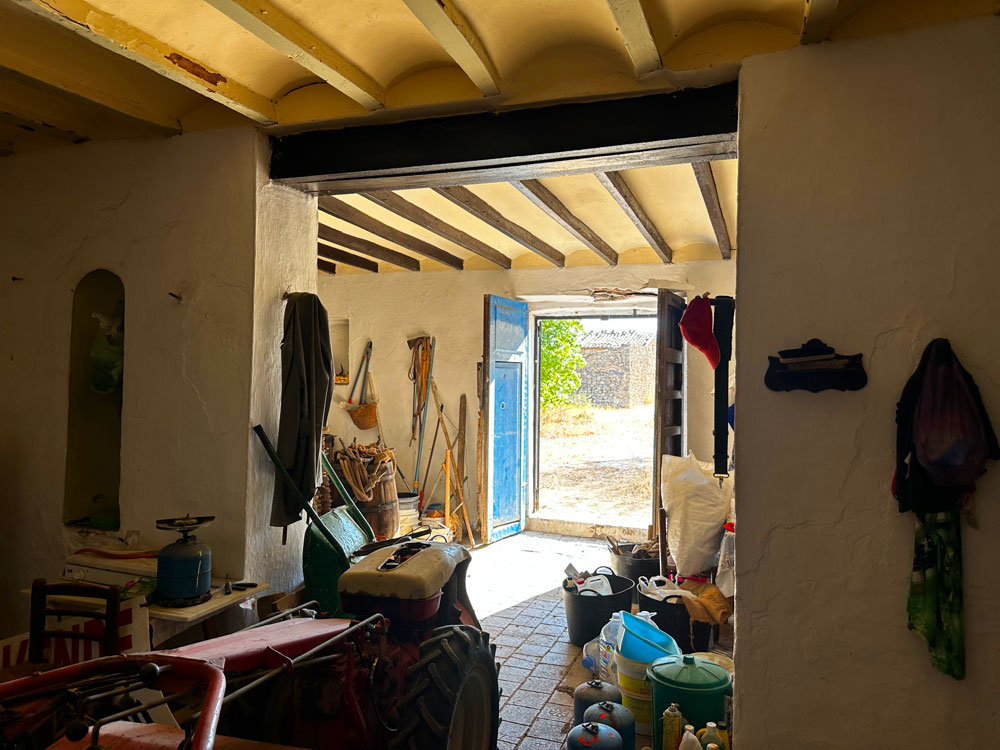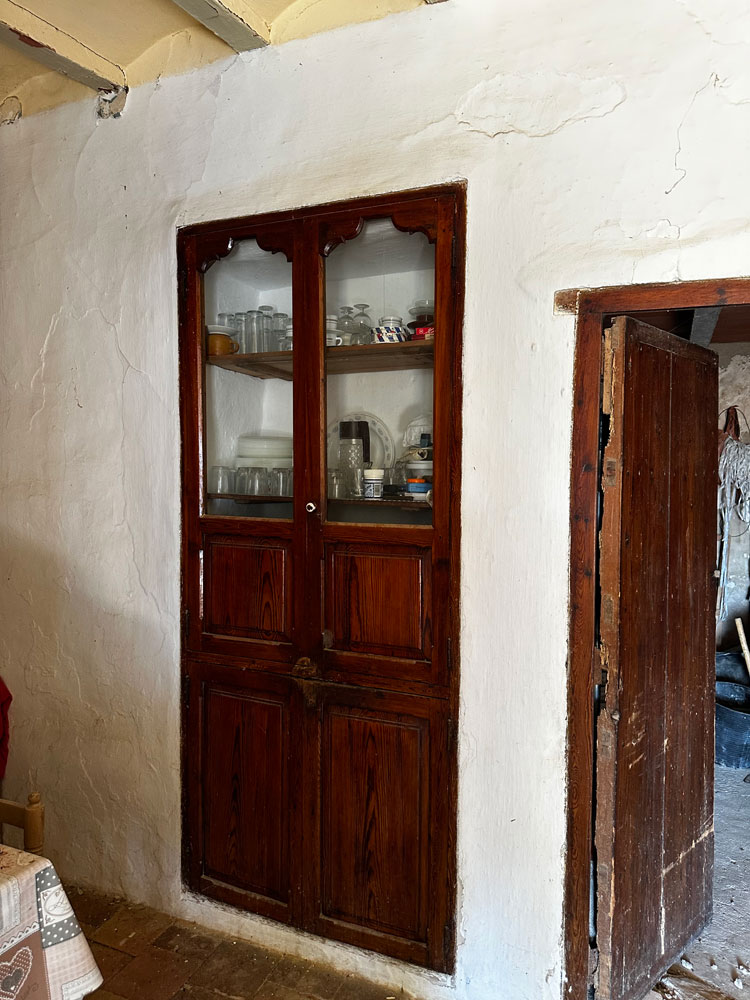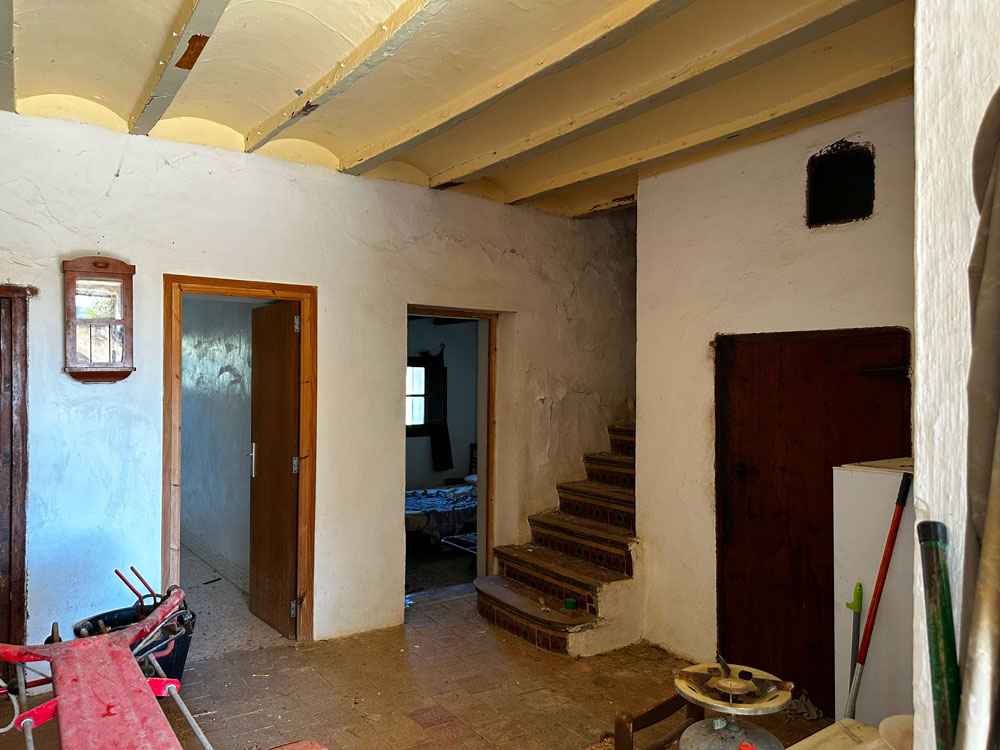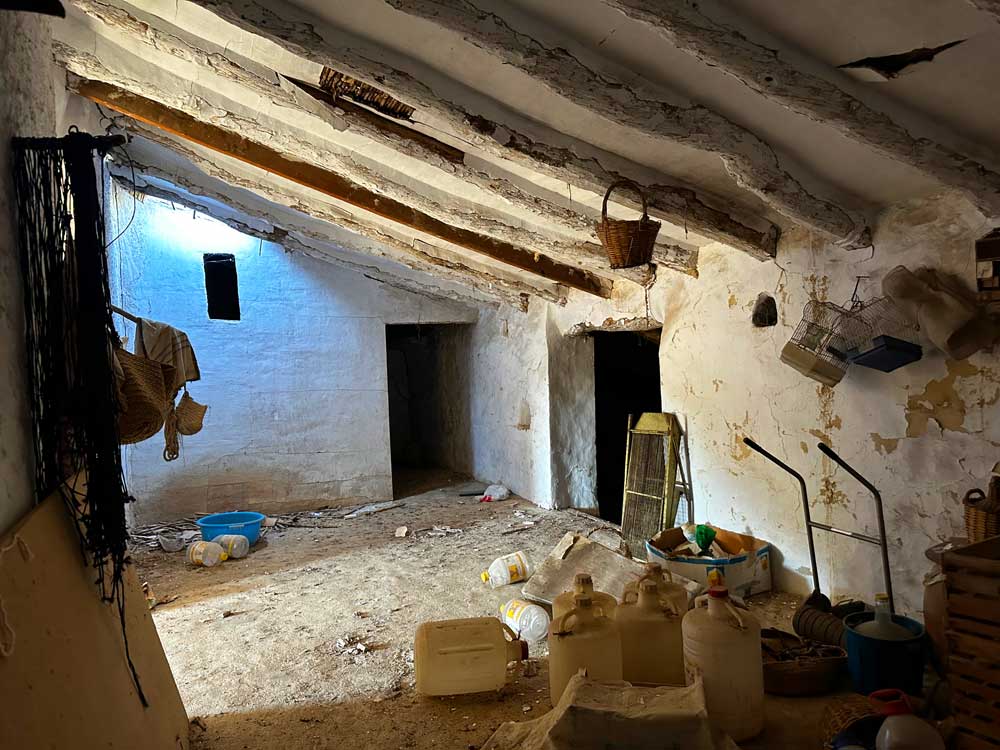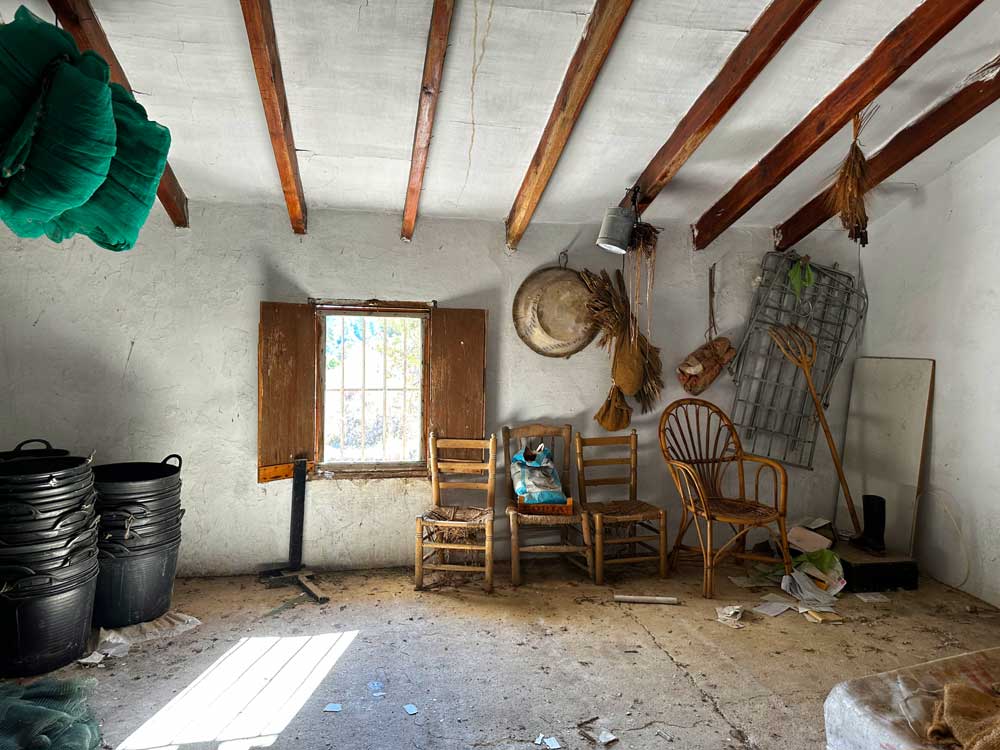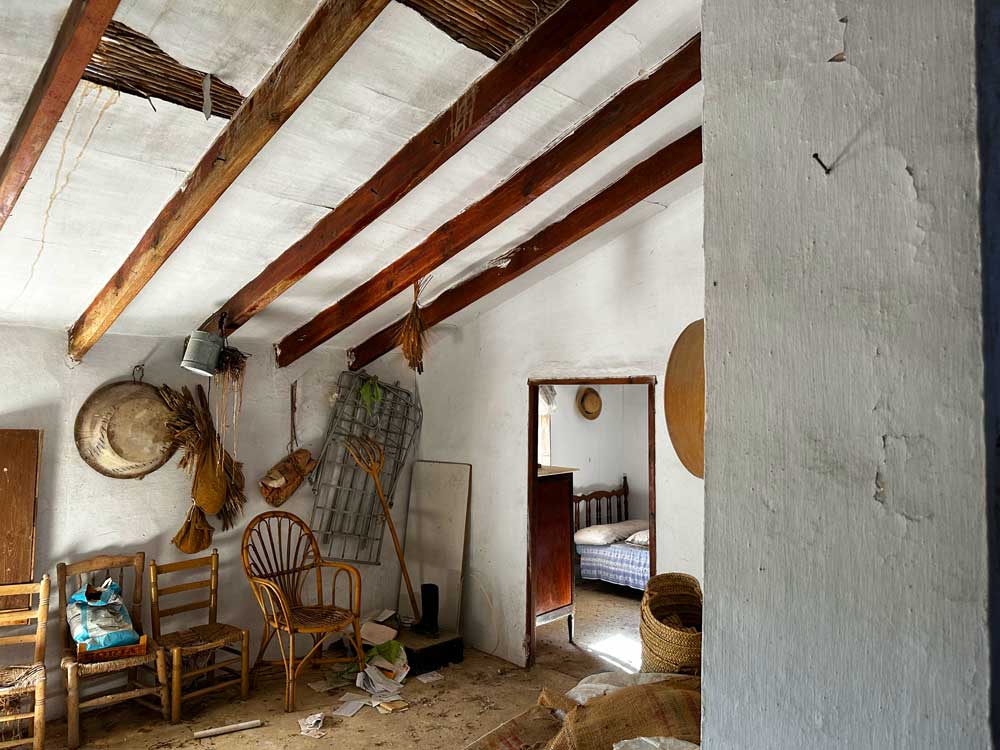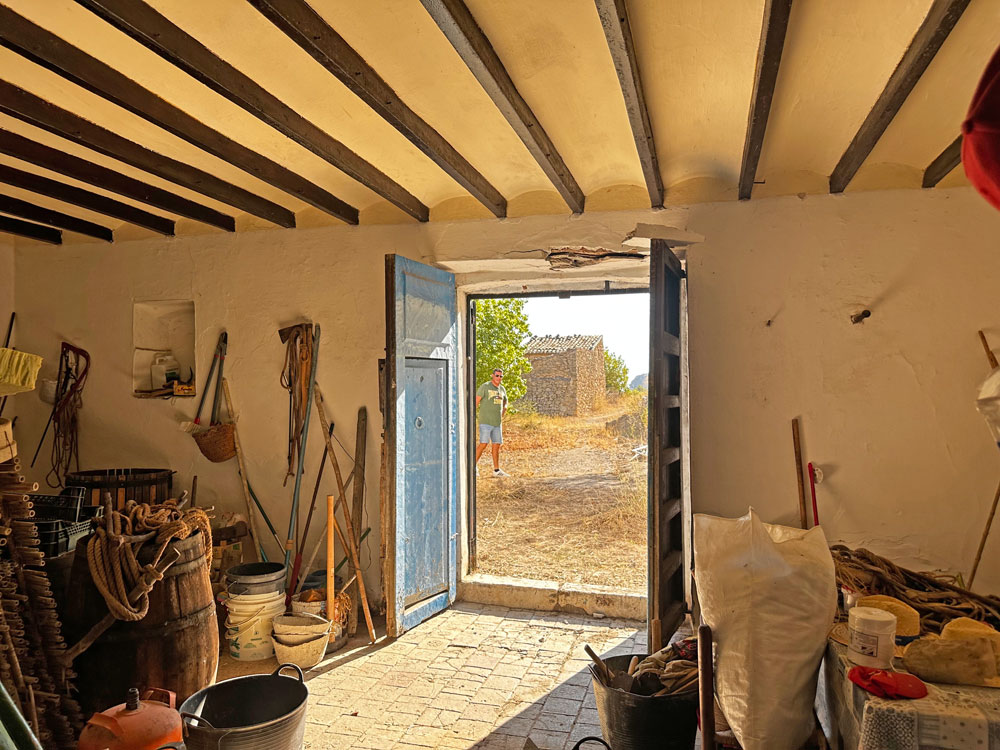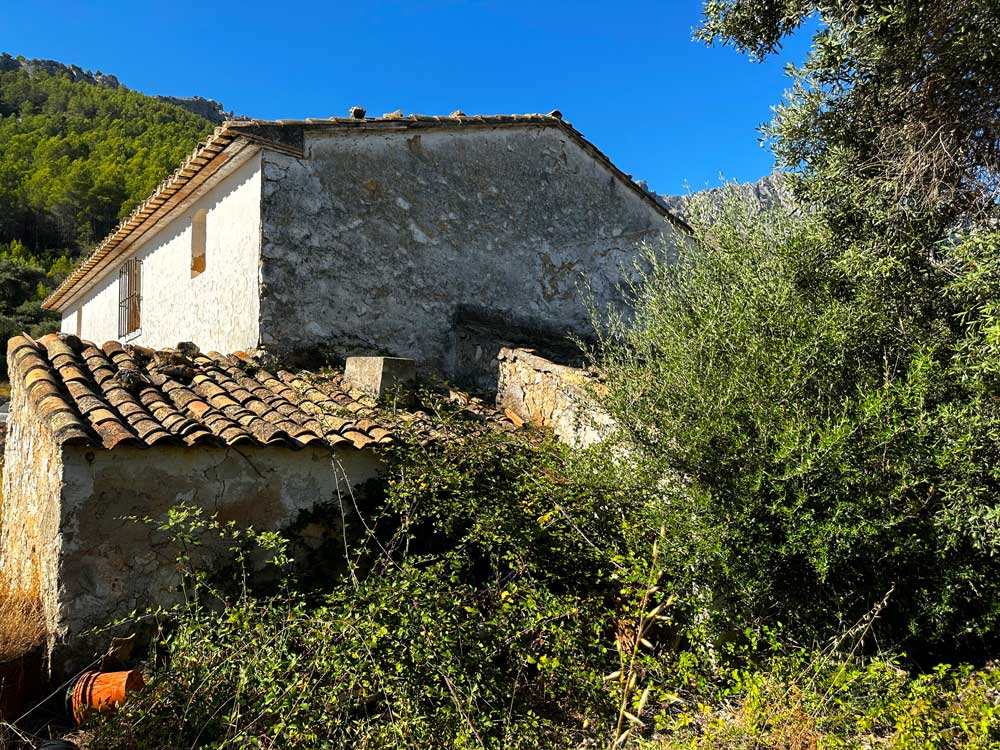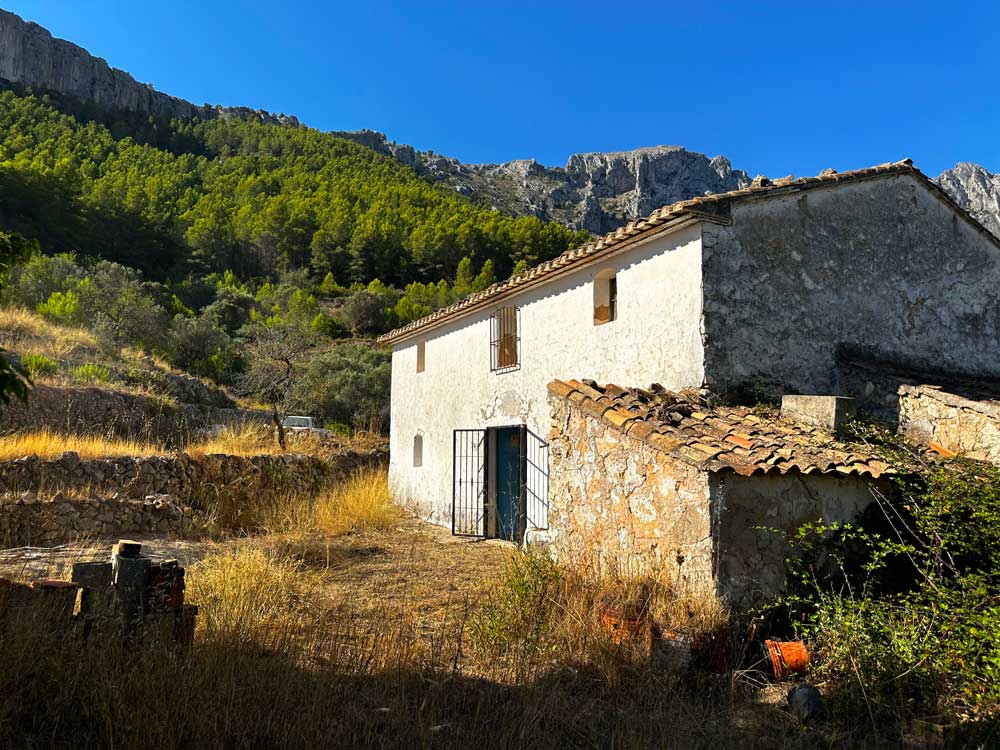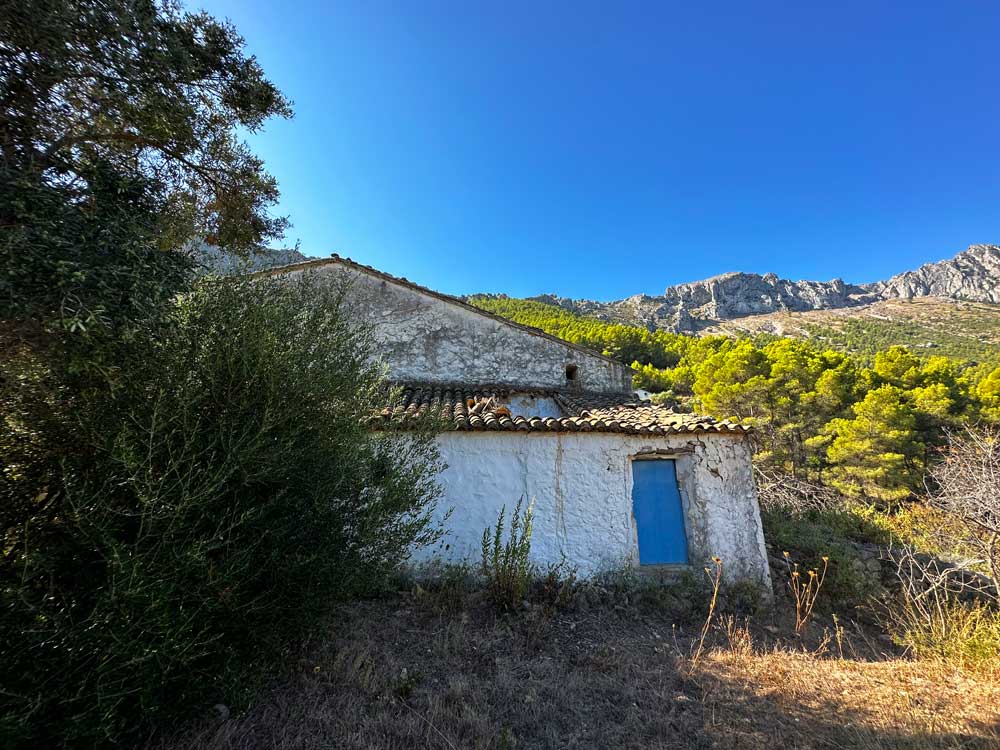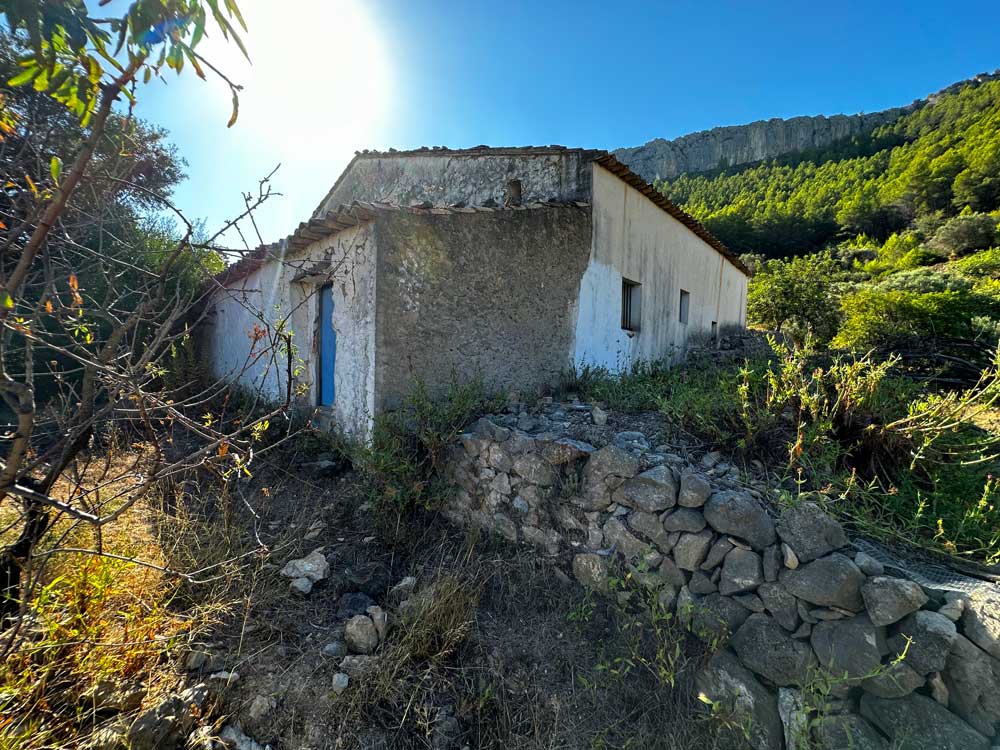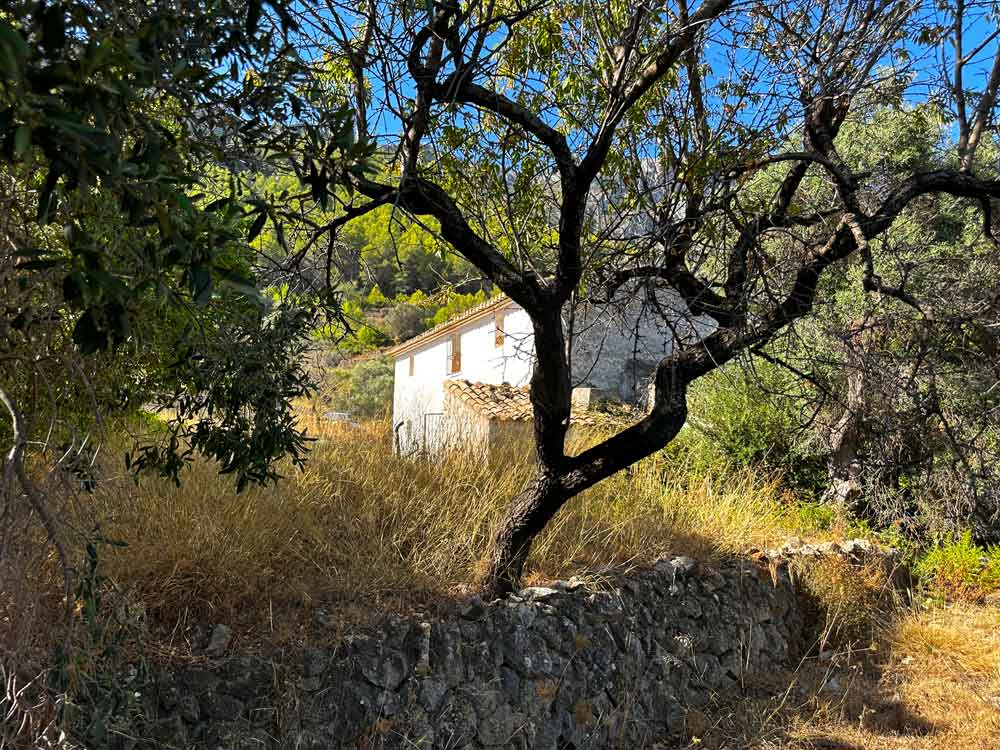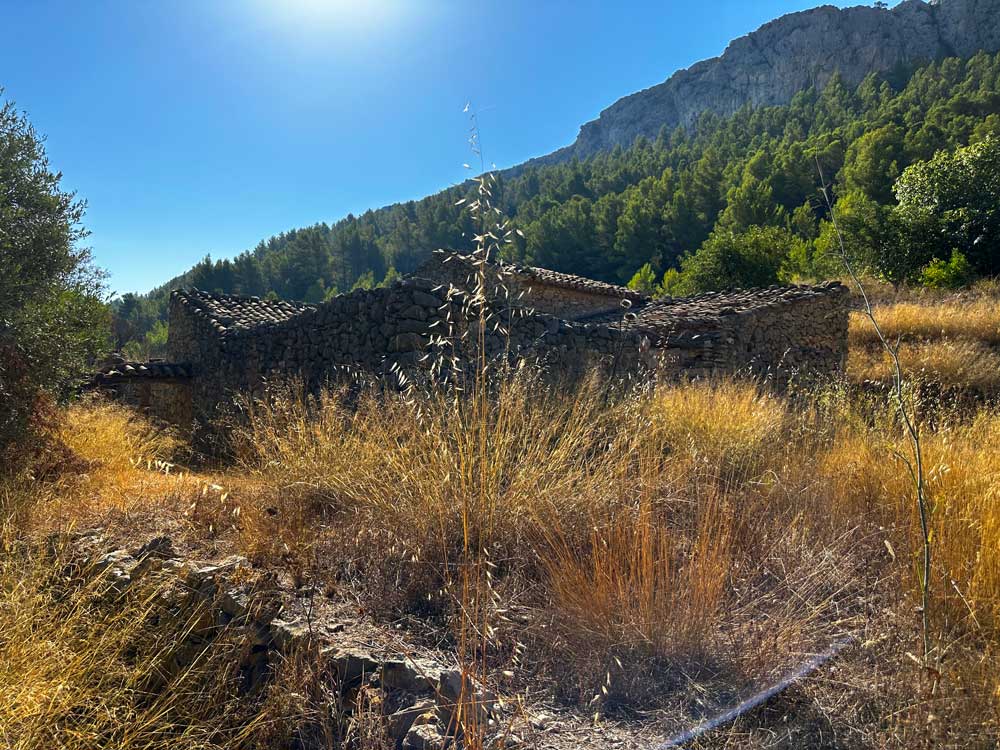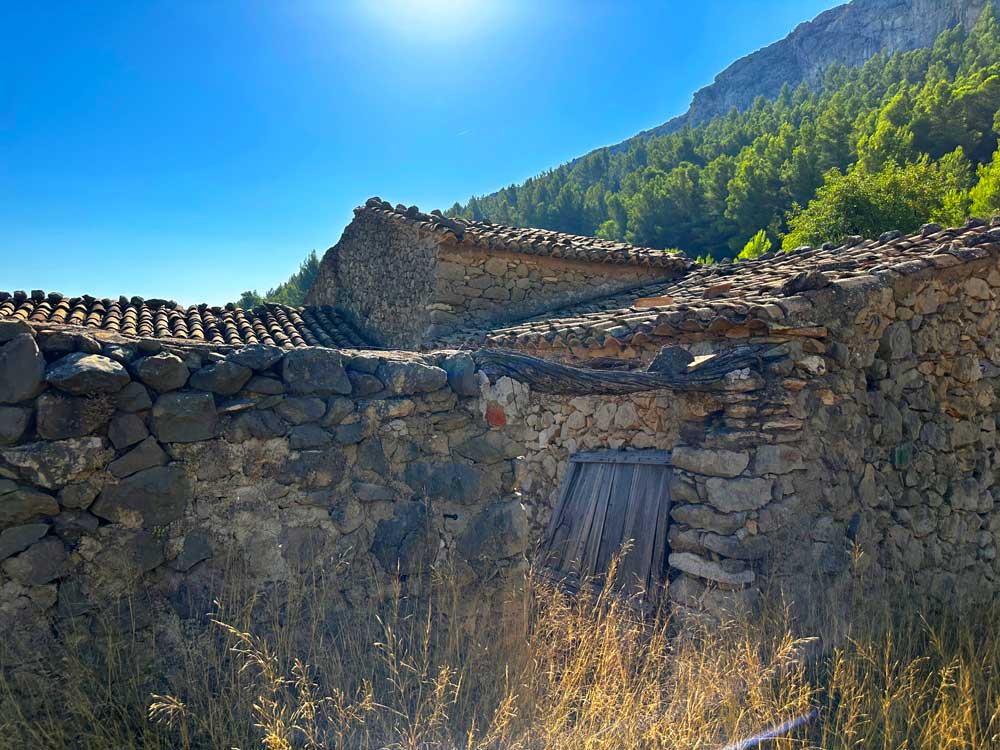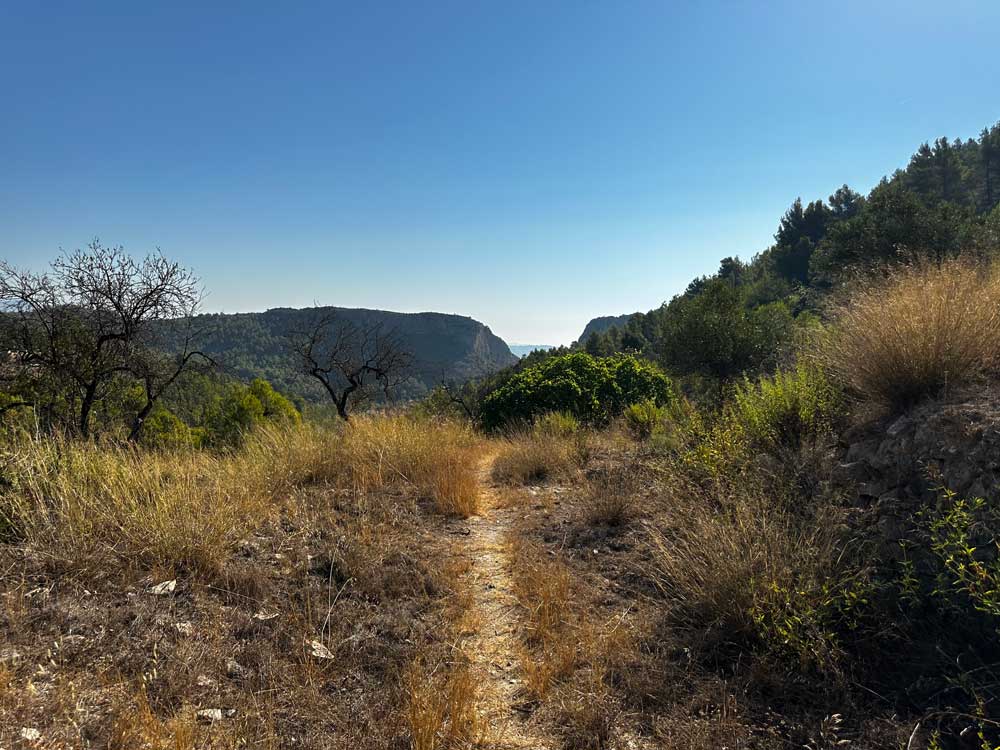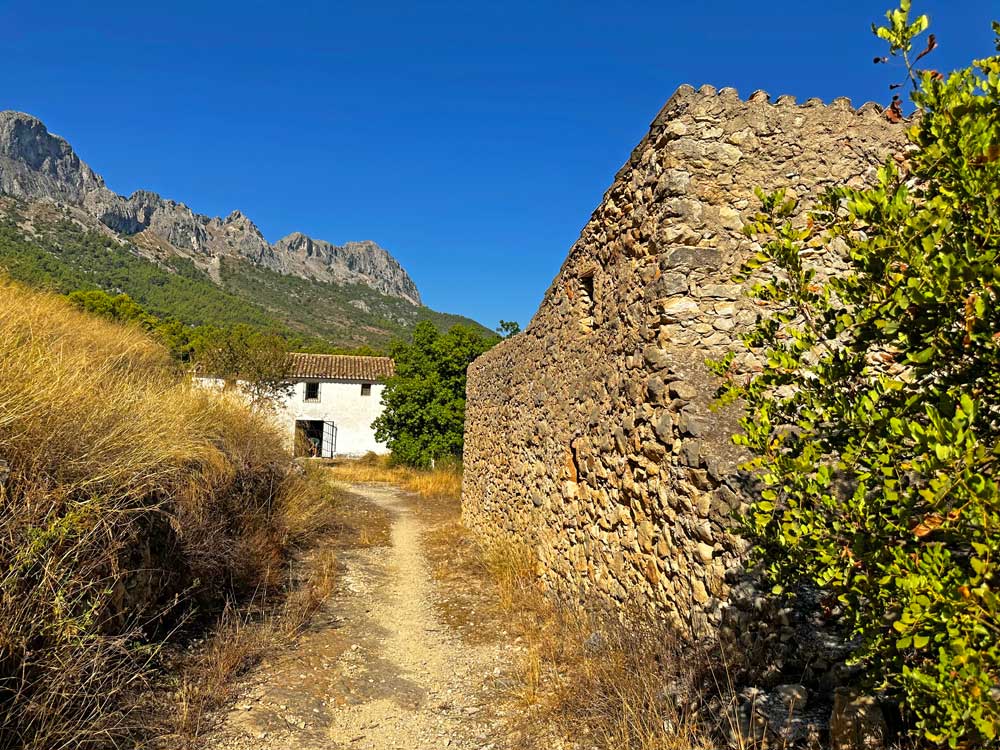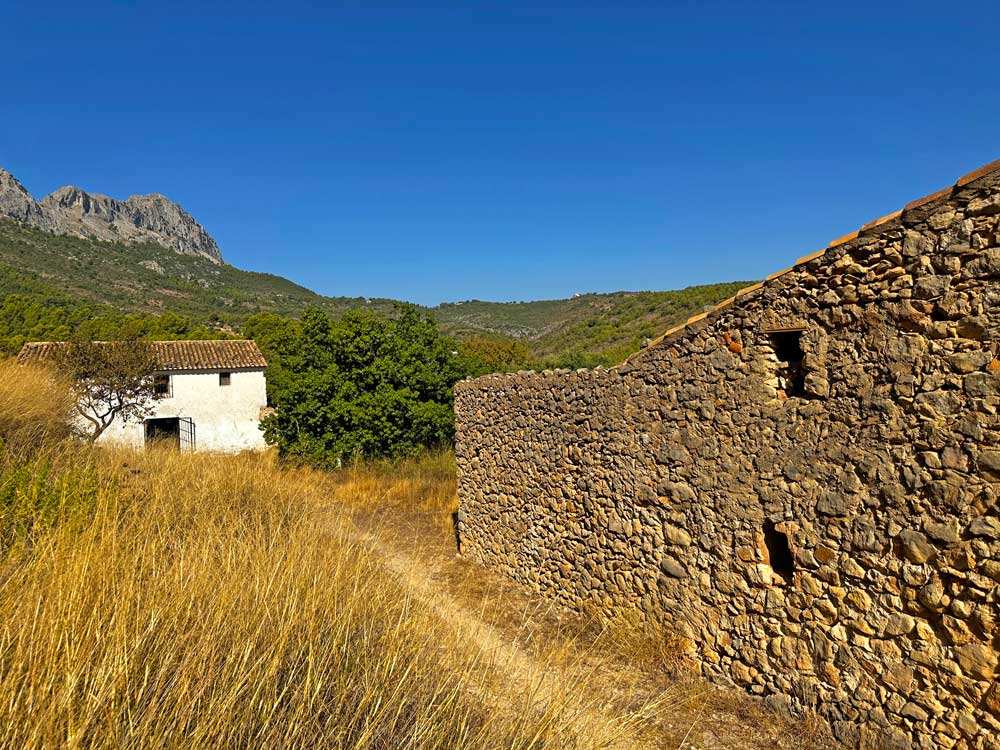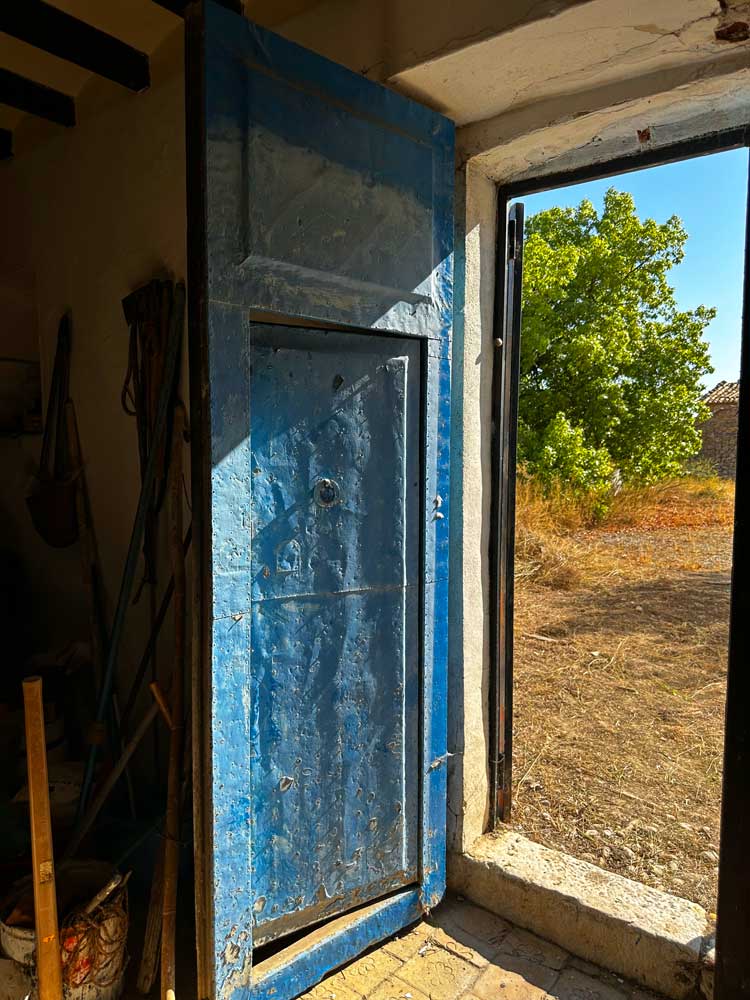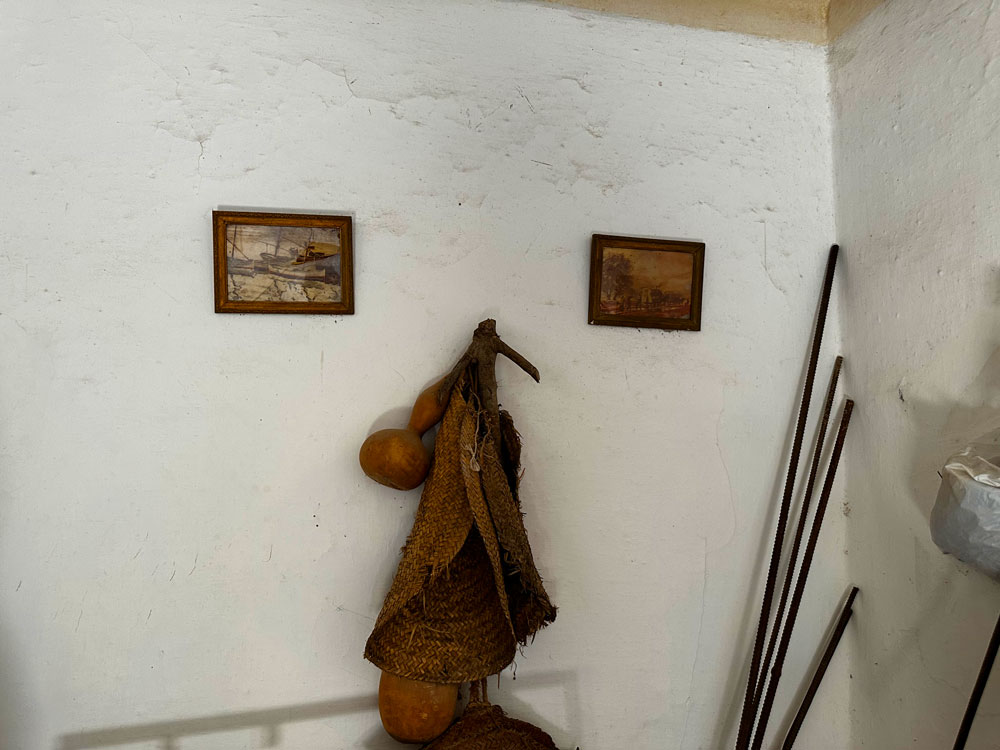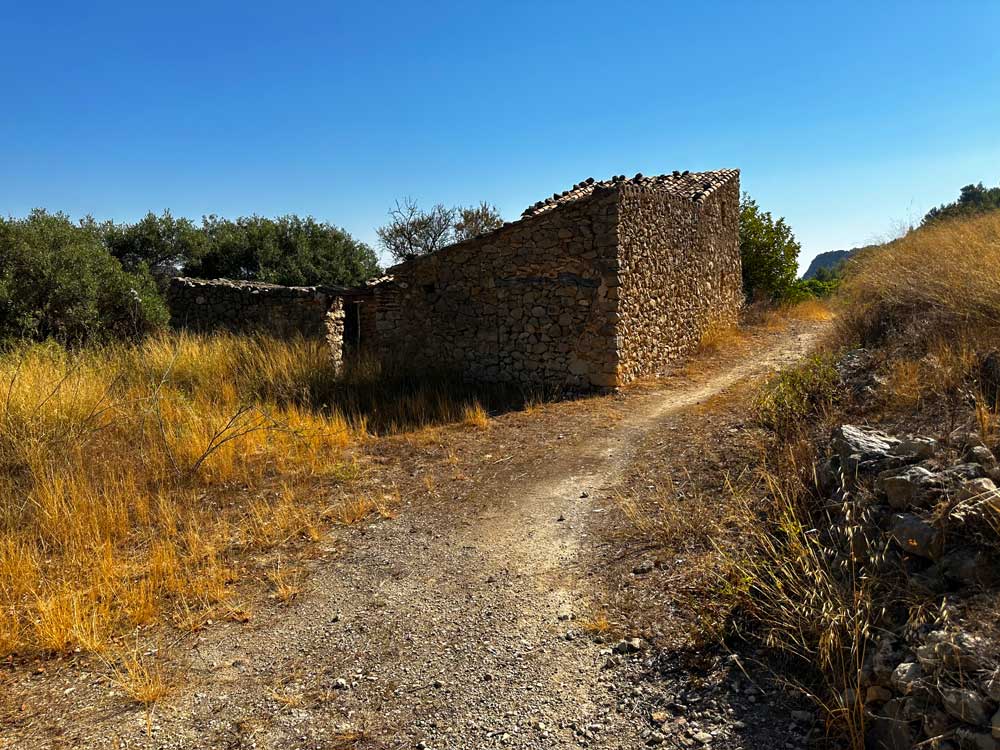 old farmhouse for sale in Pinos Benissa Sierra de Bernia in the background
drystone farmhouse for sale Benissa Alicante
drystone farmhouse for sale in Pinos Benissa top shot
Dry Stone finca for sale in Alicante Province
Valencian farmhouse for sale Benissa Alicante
Dry-Stone-Finca-for-Sale-Alicante-Province
Dry-Stone-finca-for-sale-Pinos-Benissa-backdrop-Sierra-de-Bernia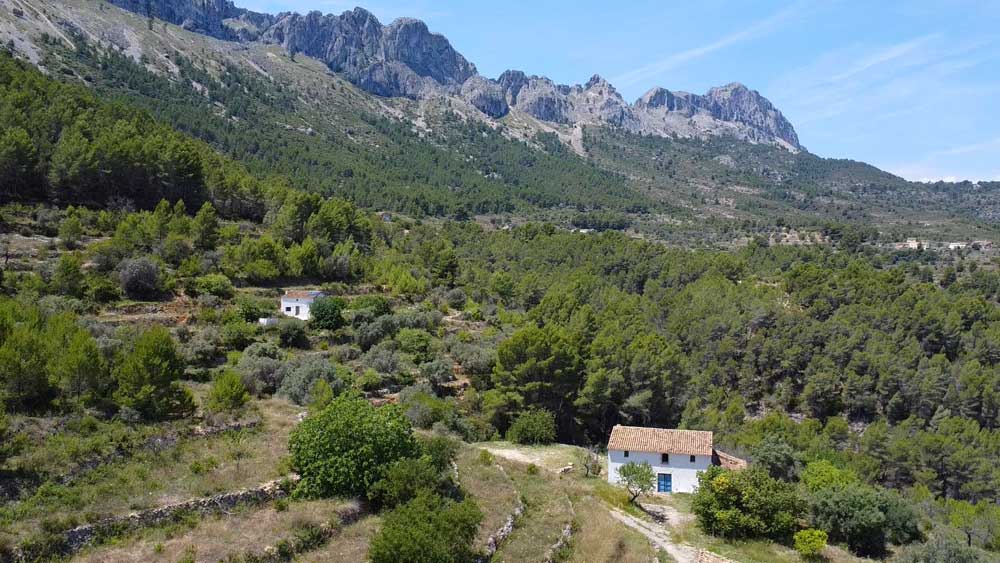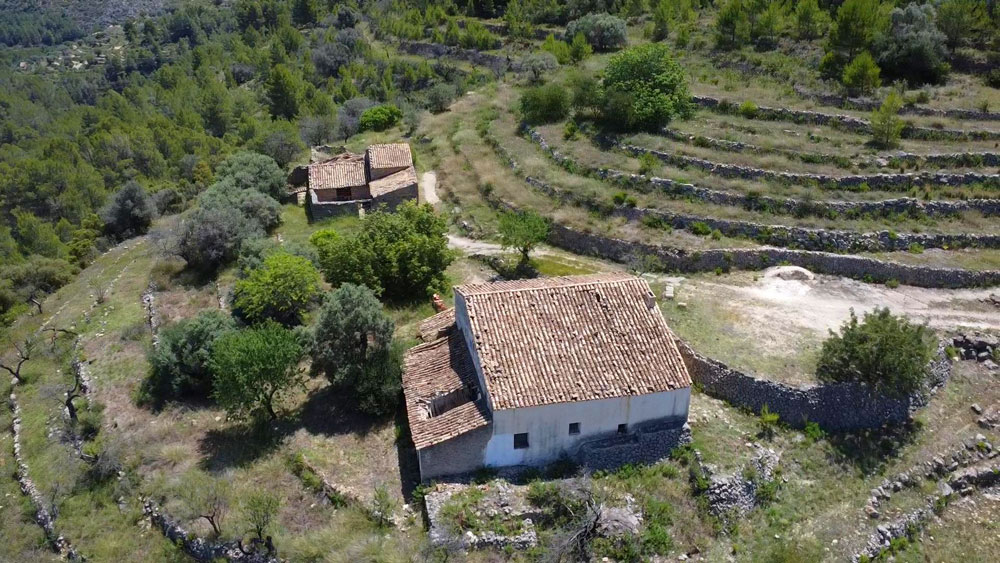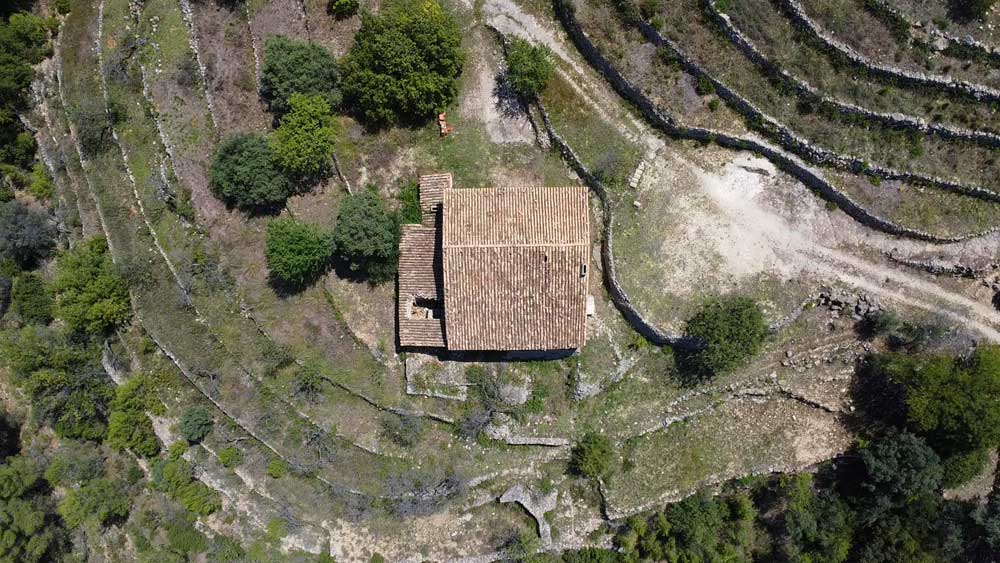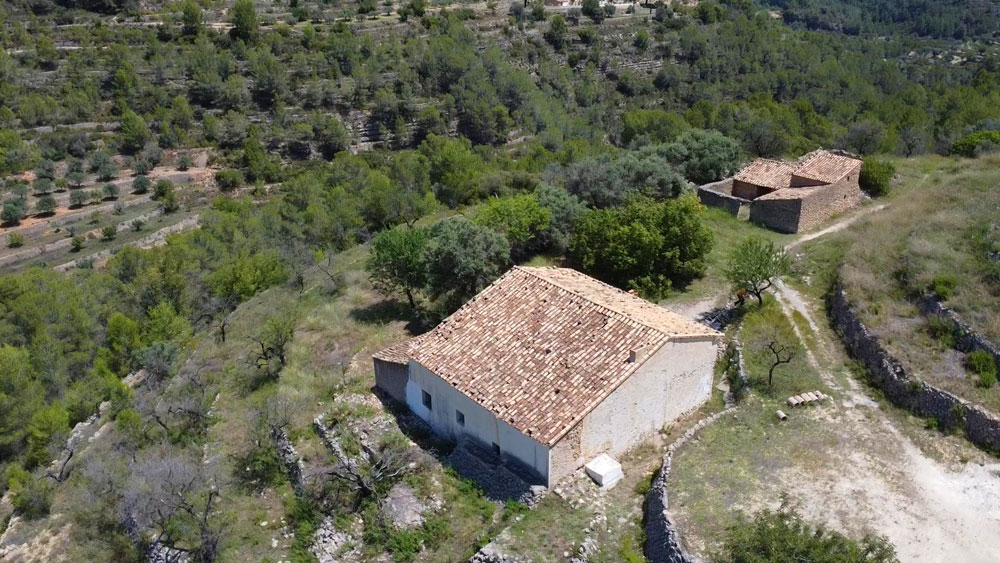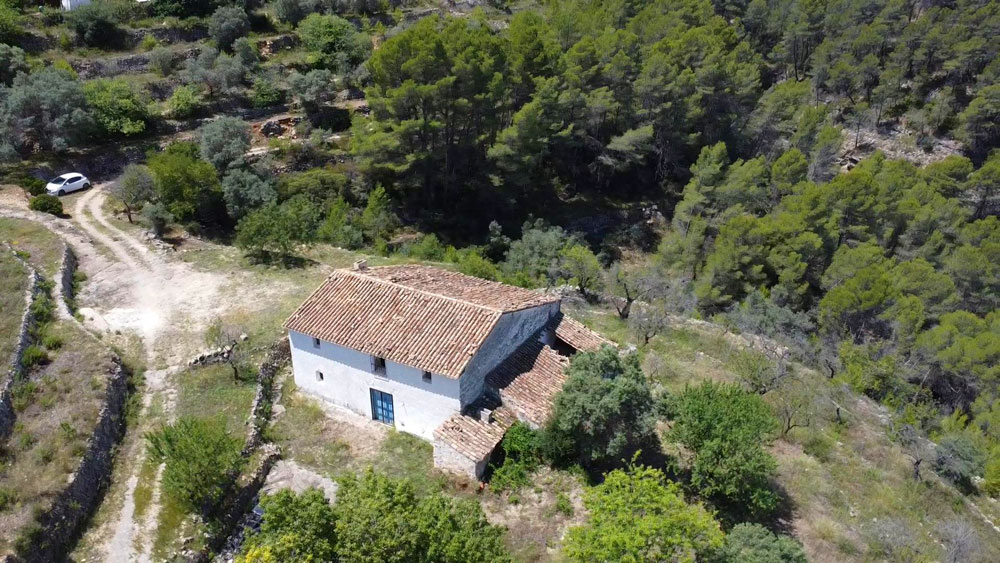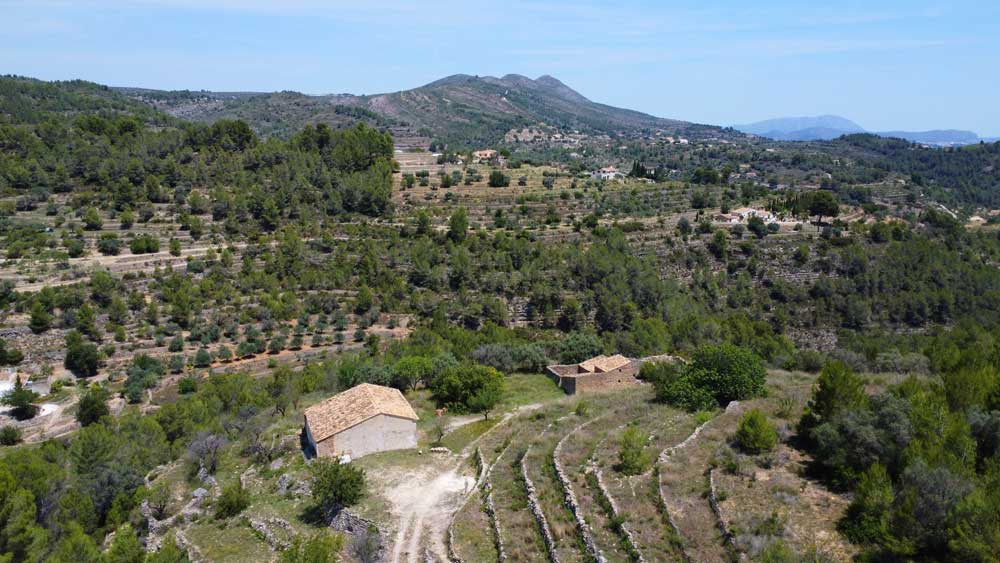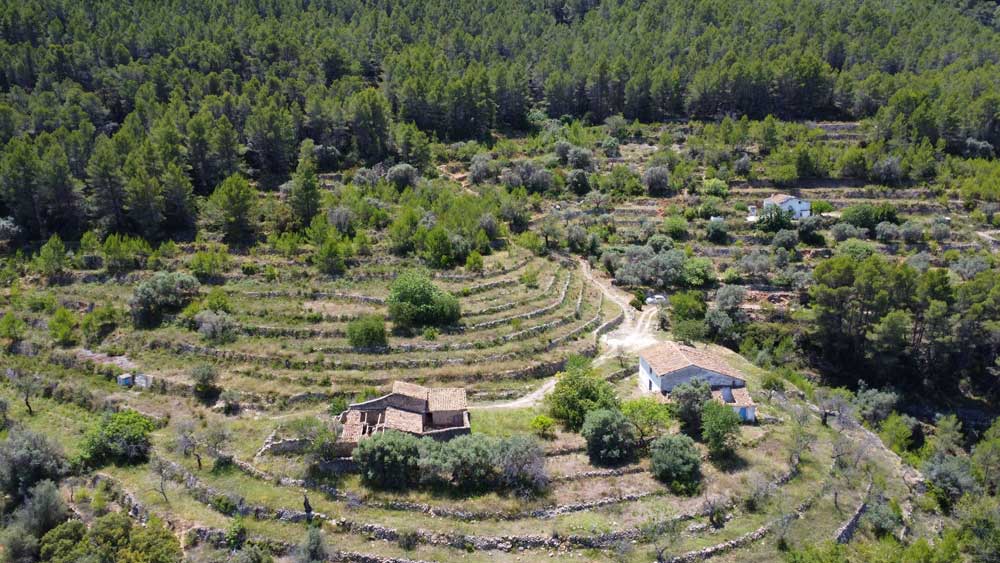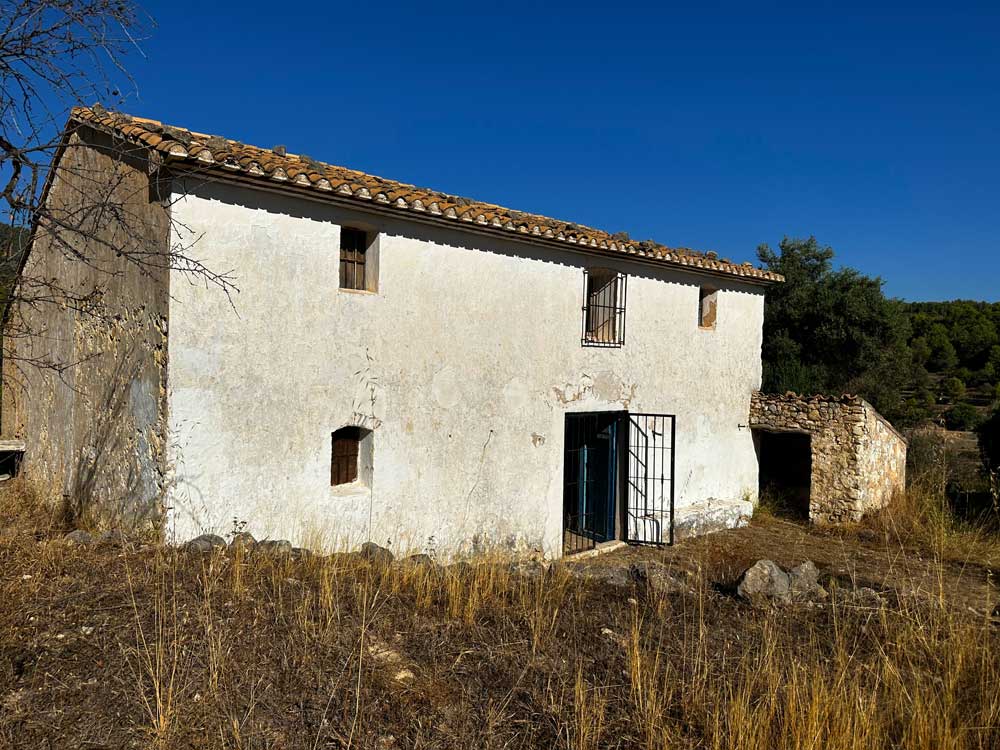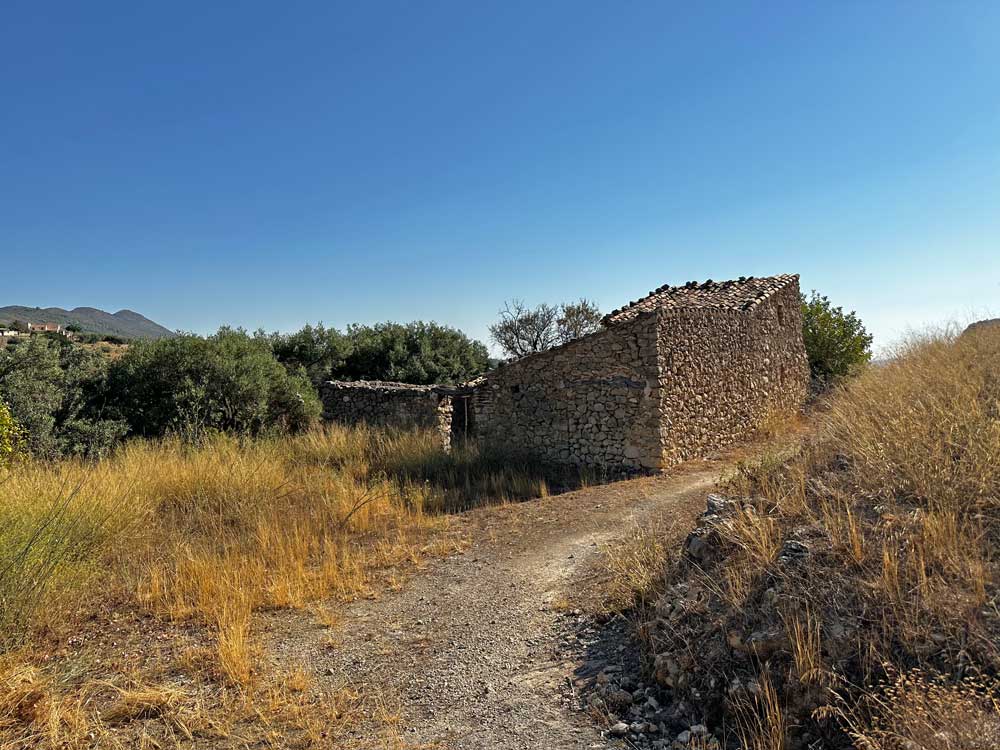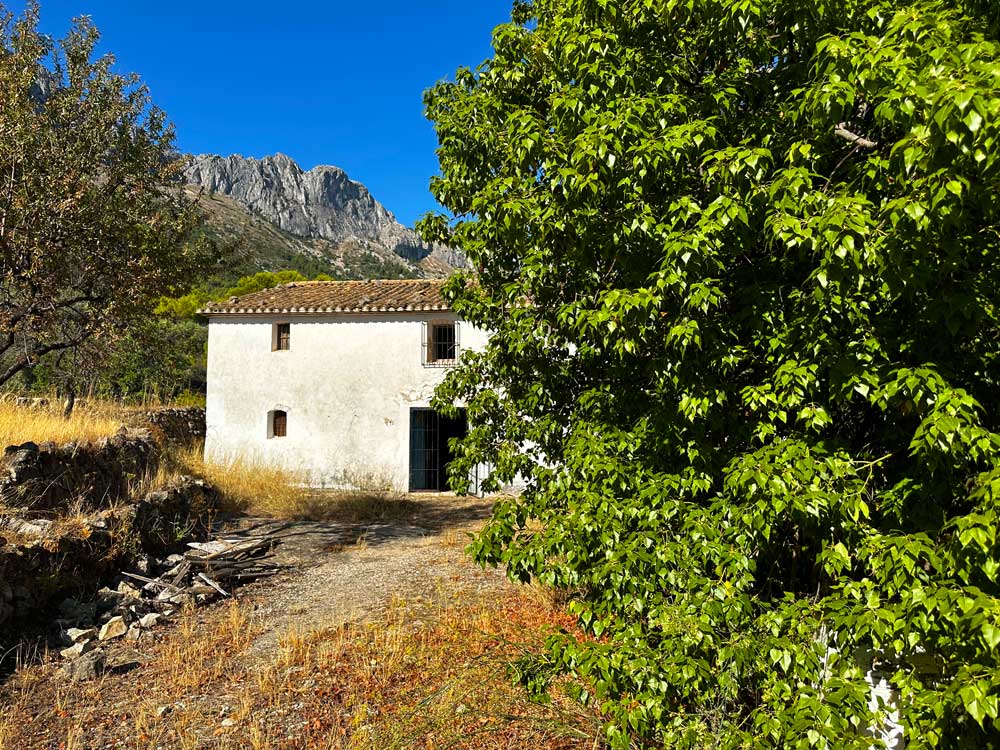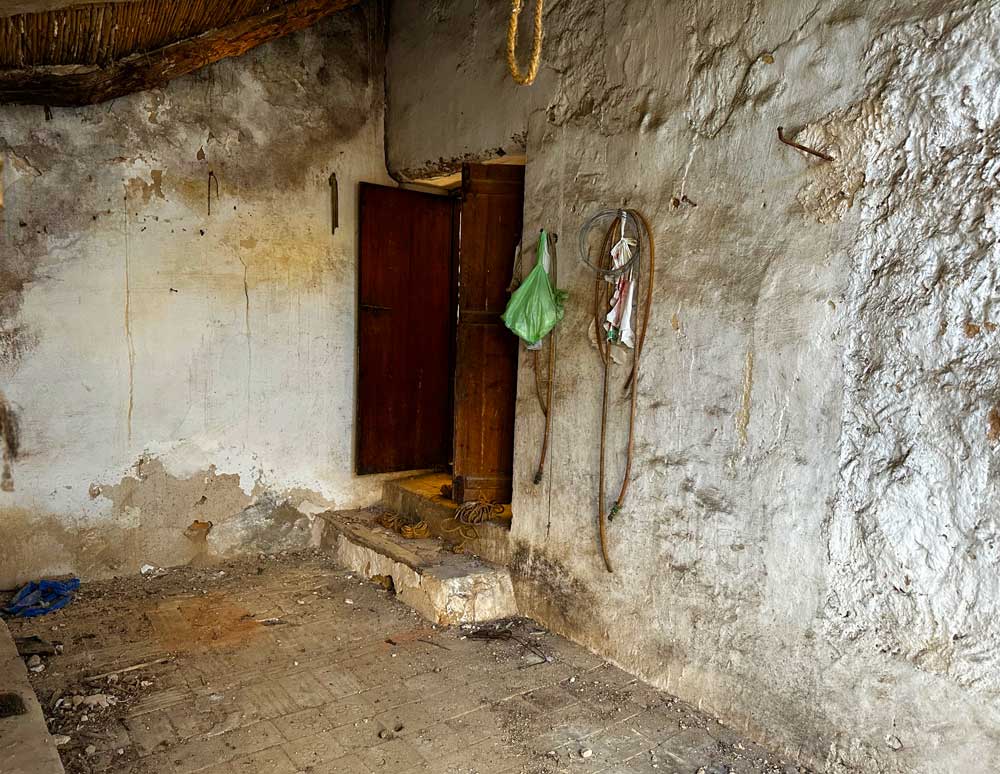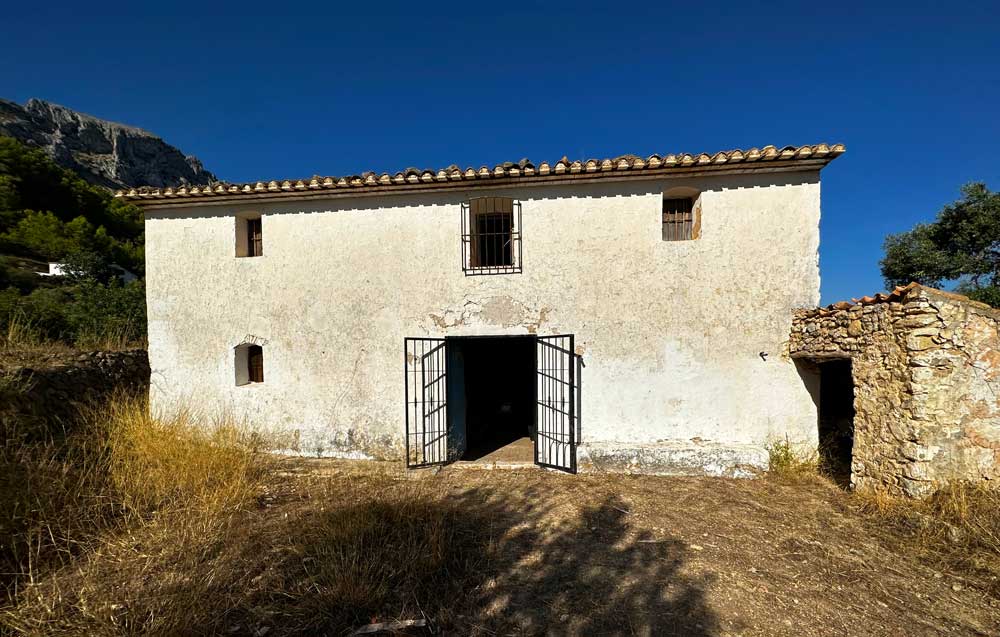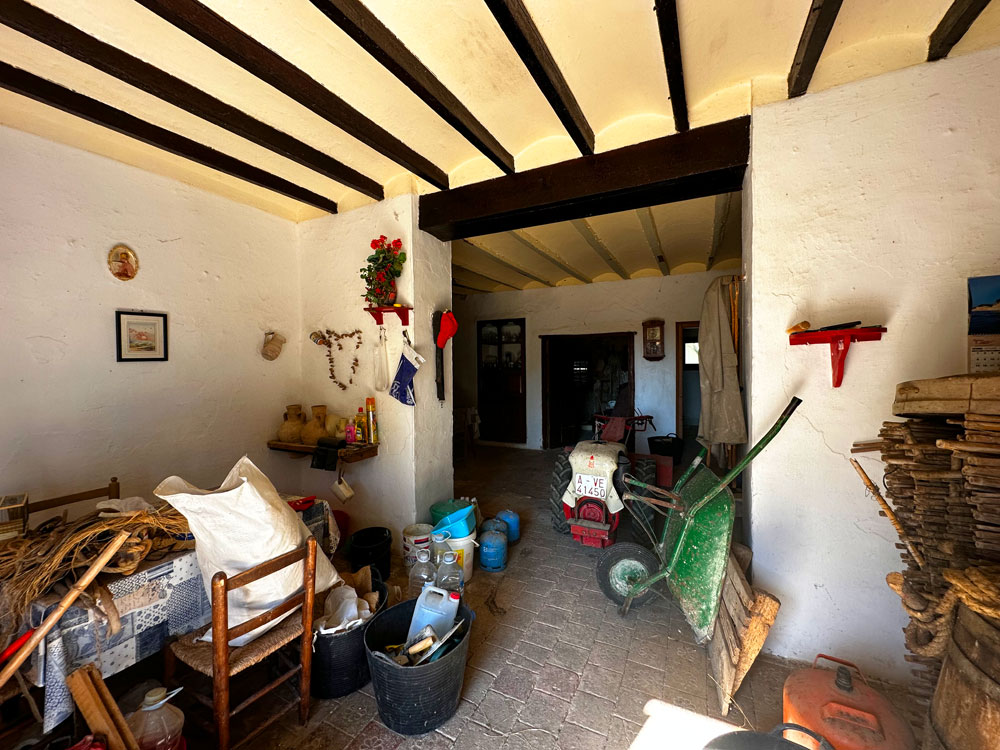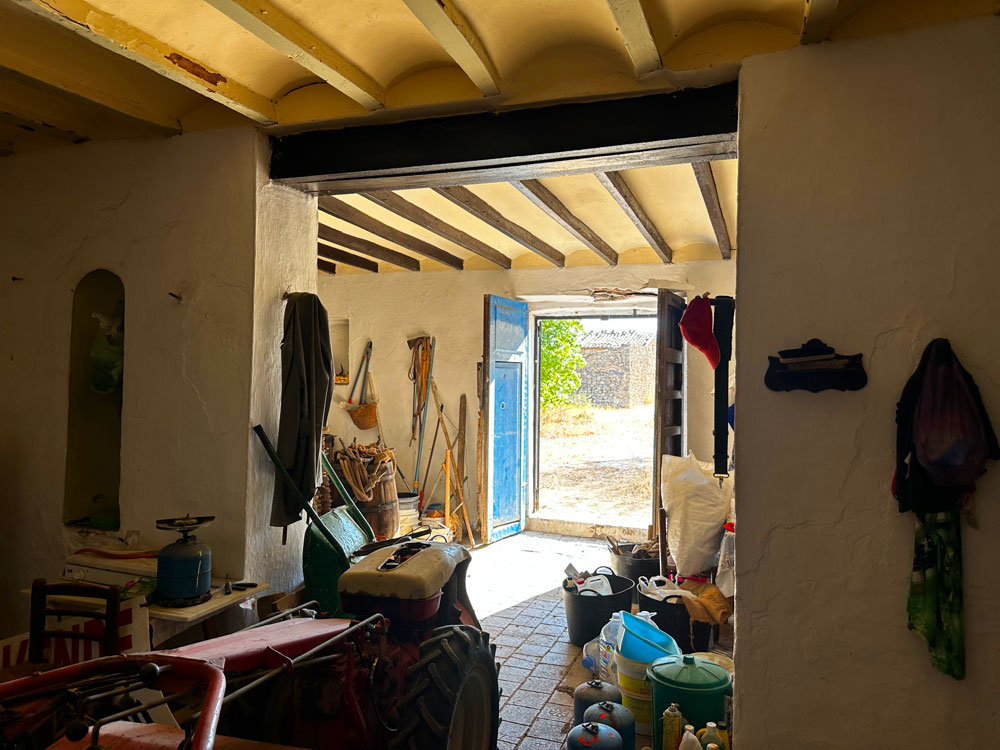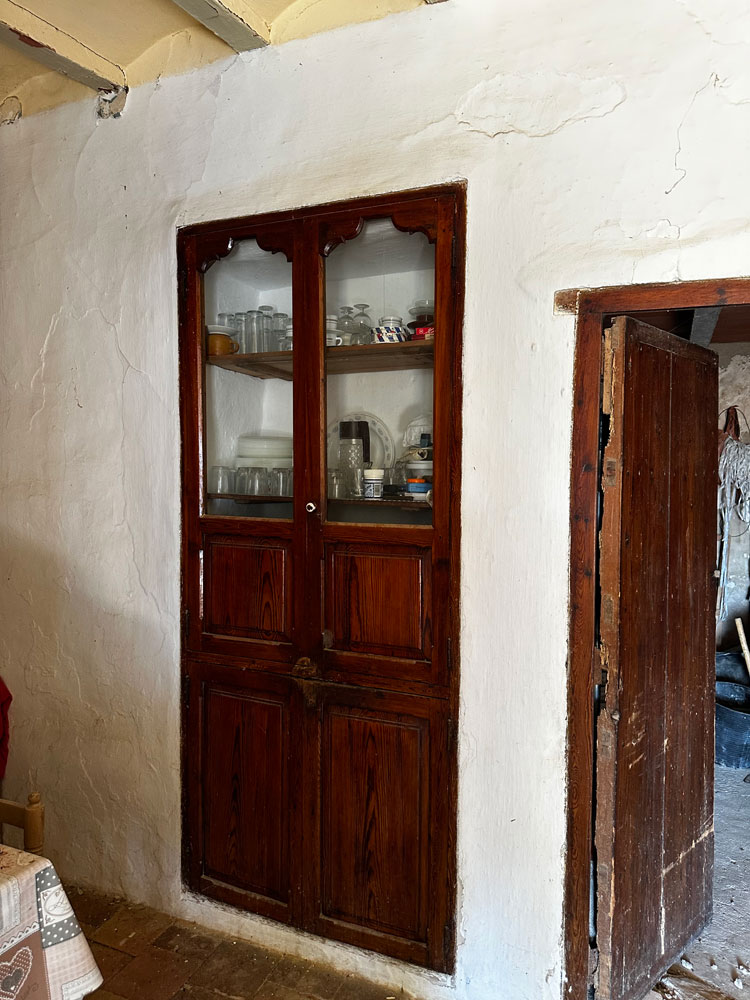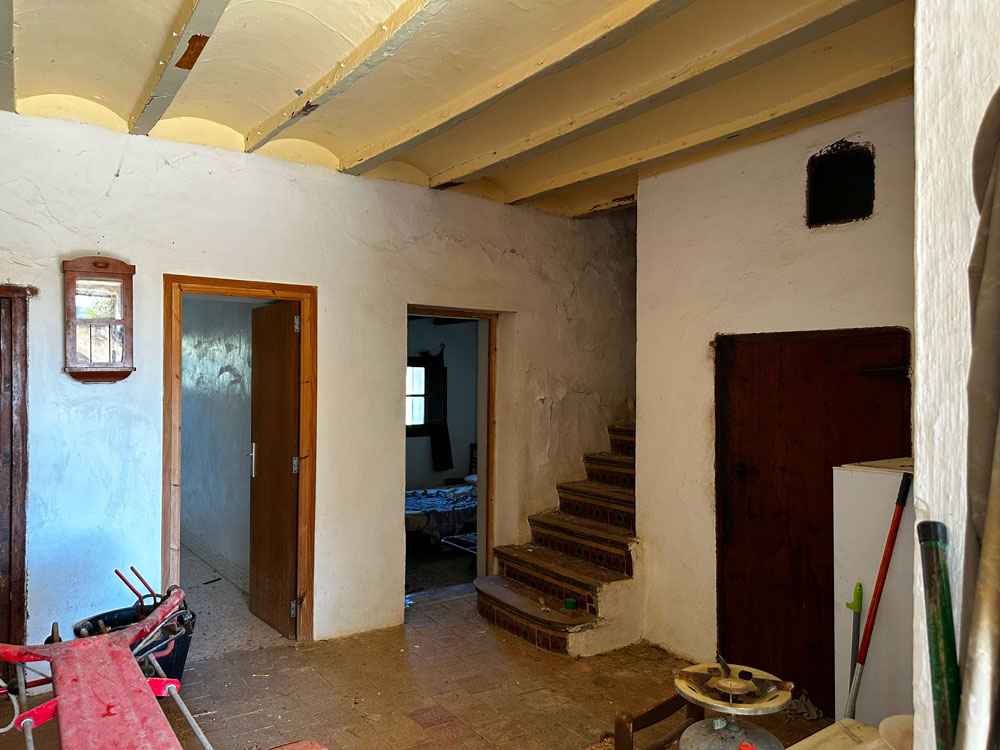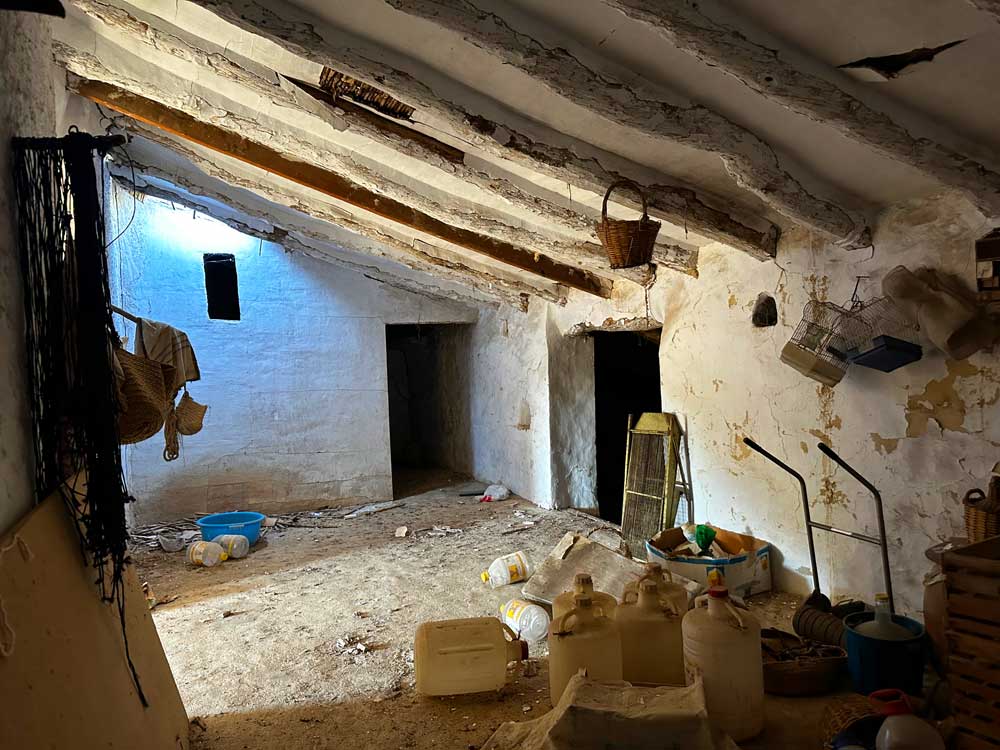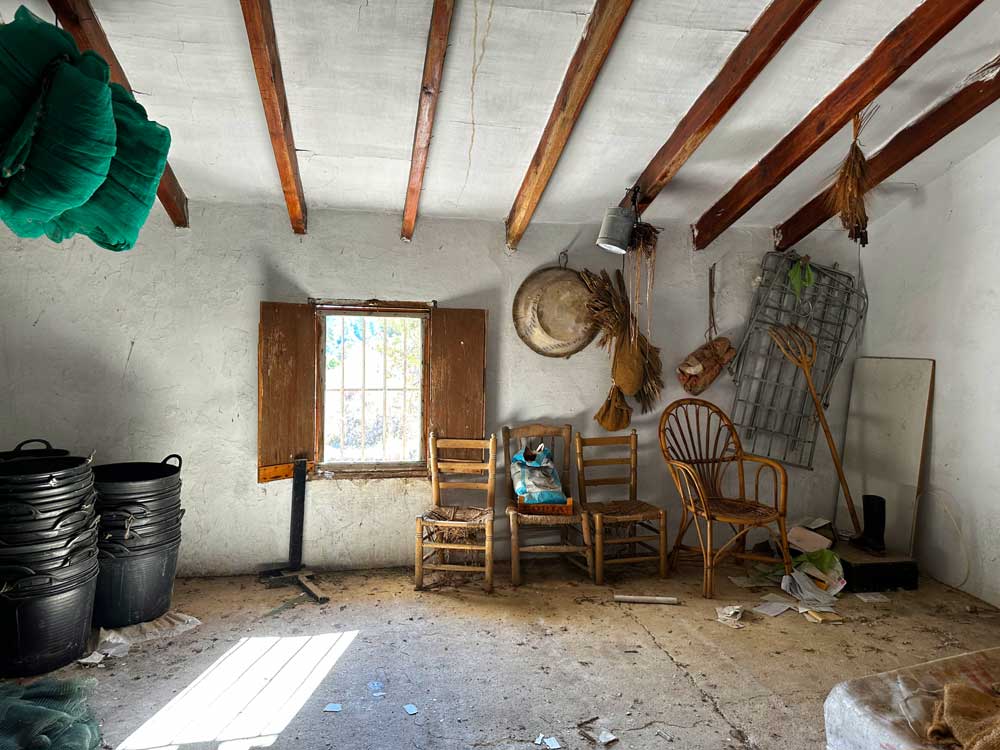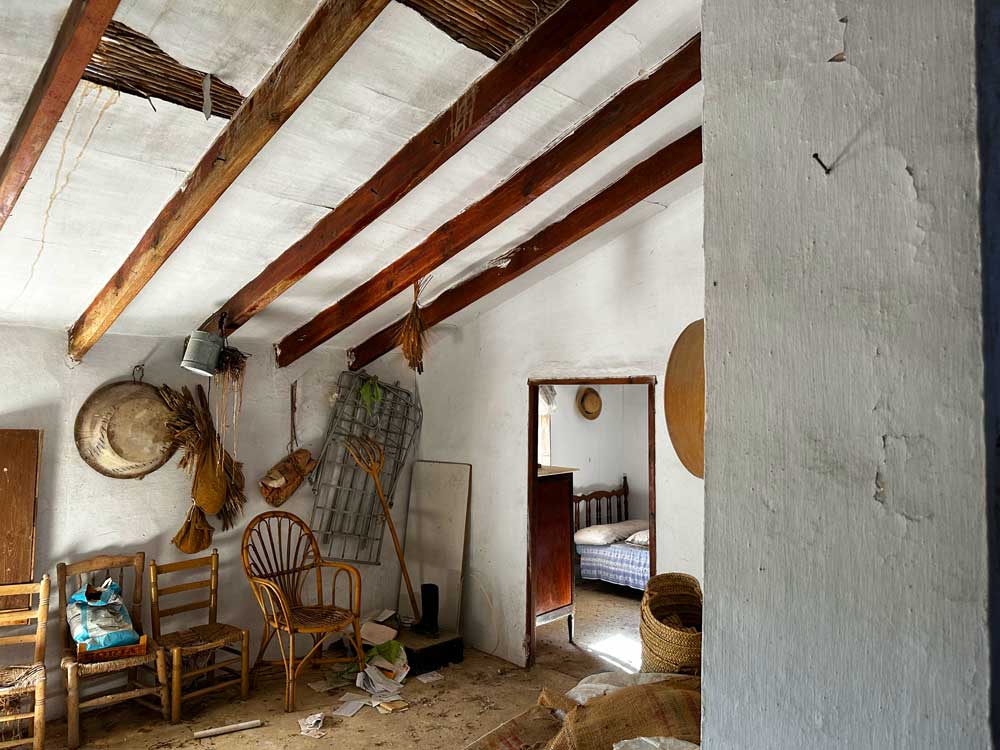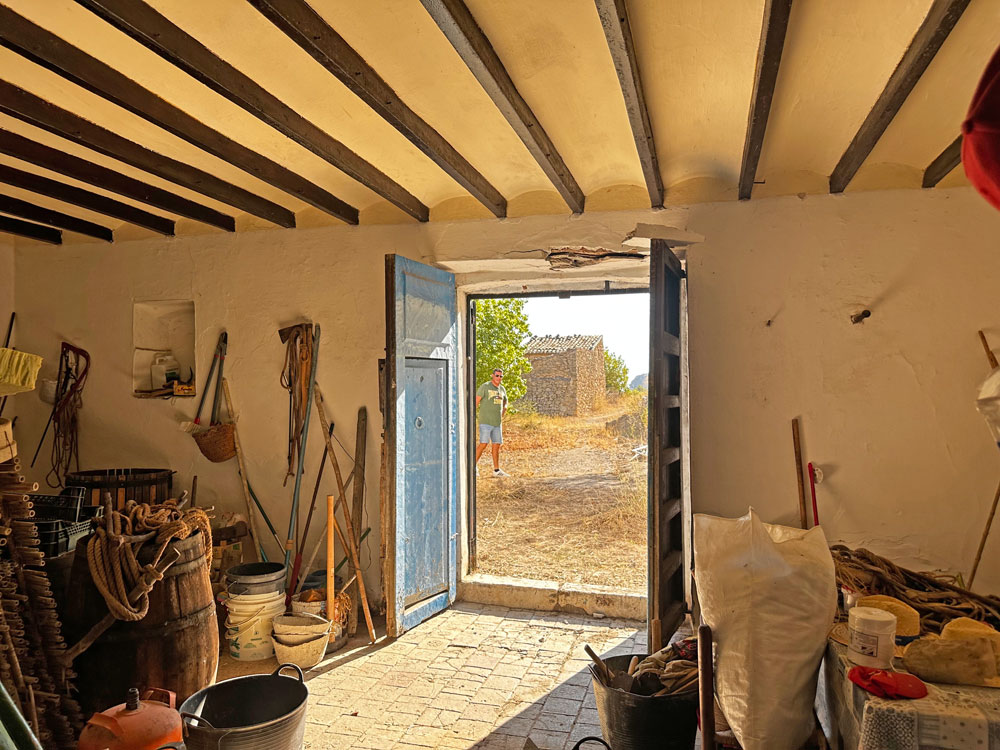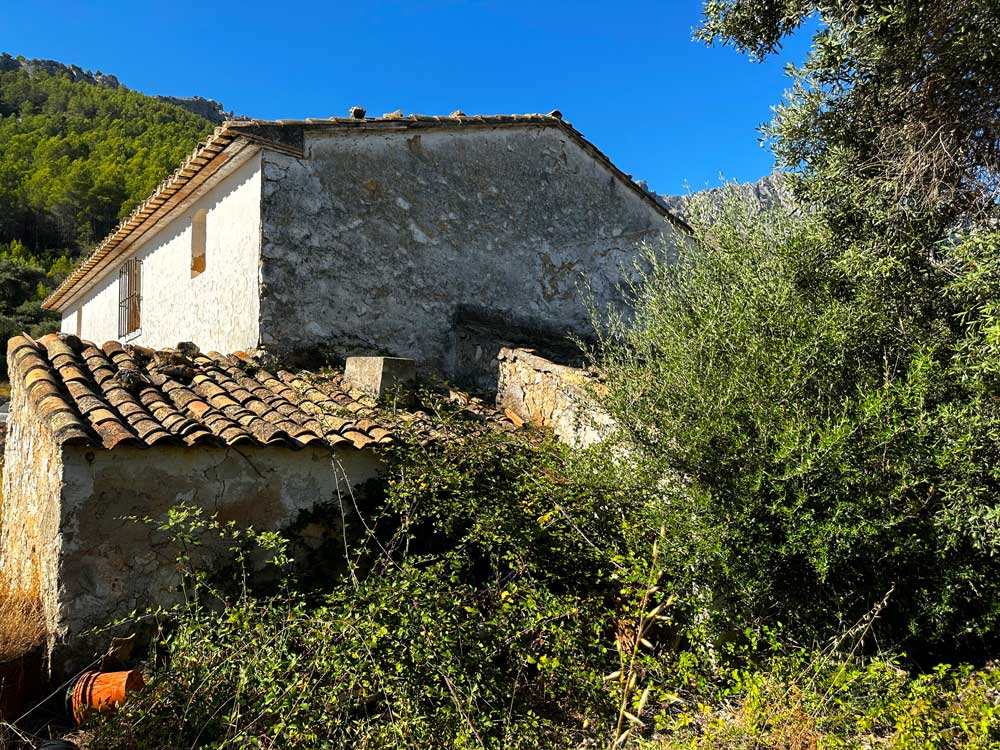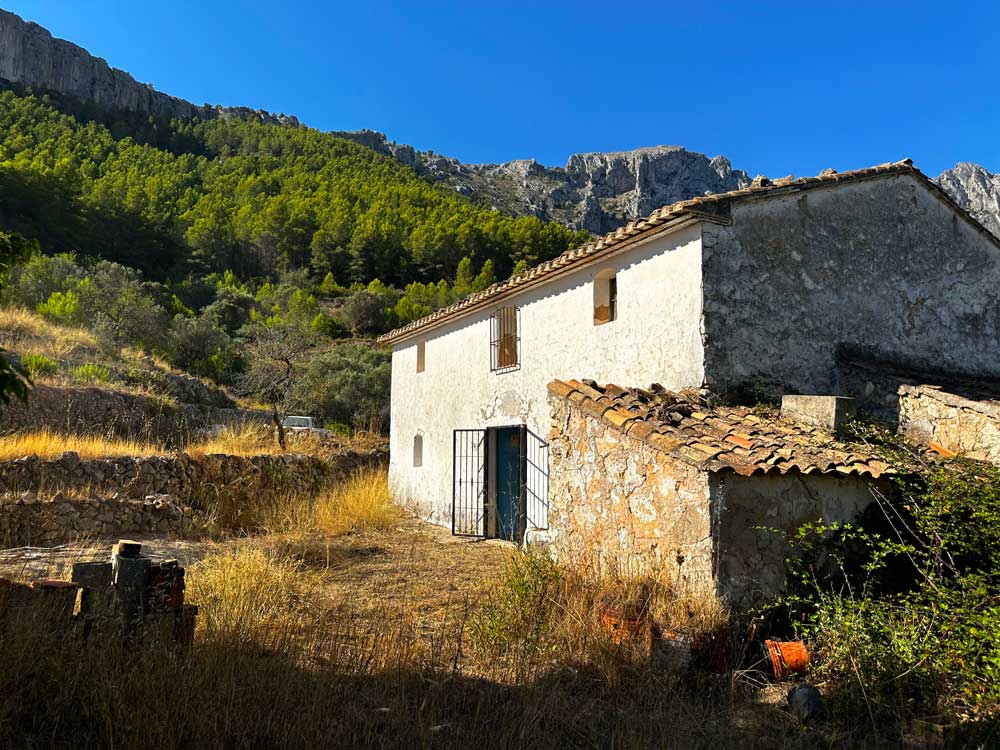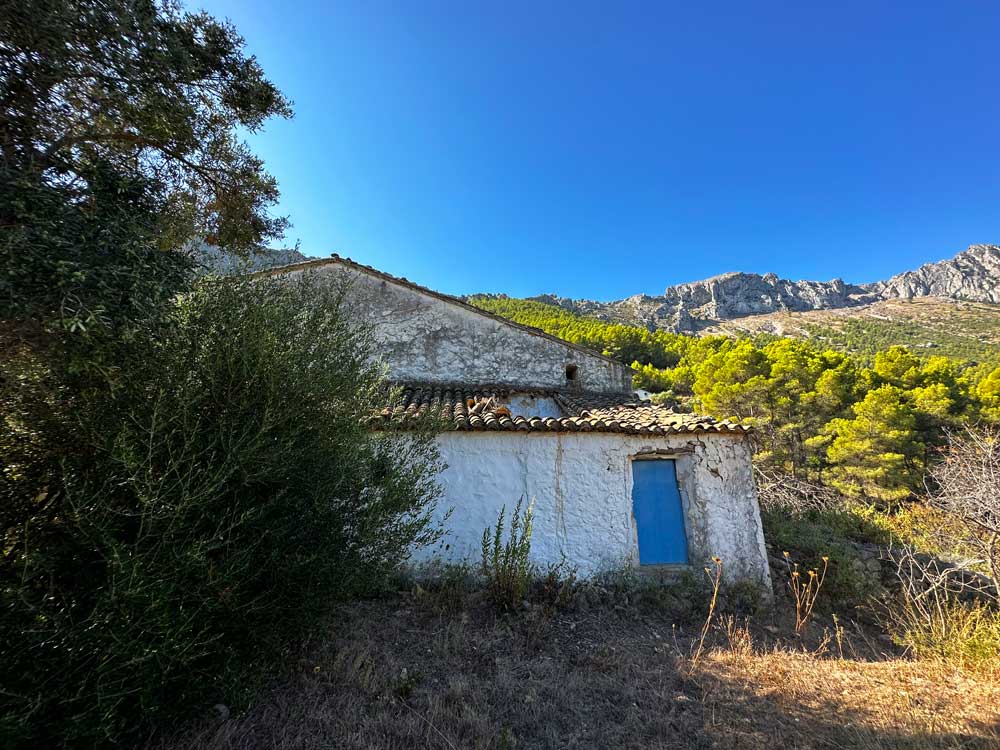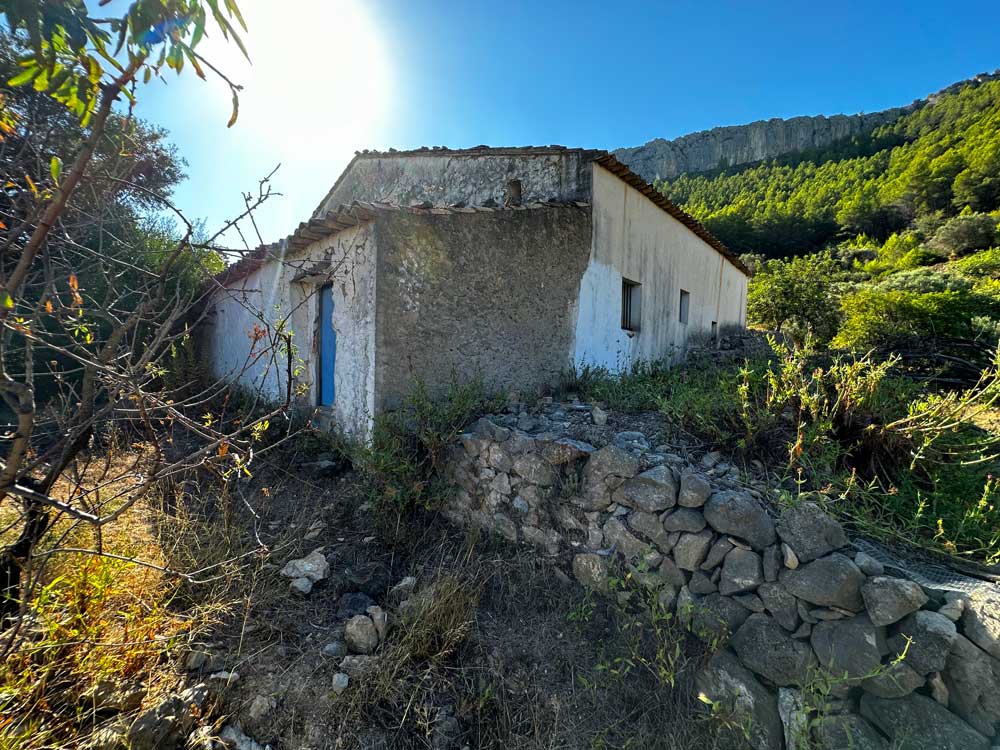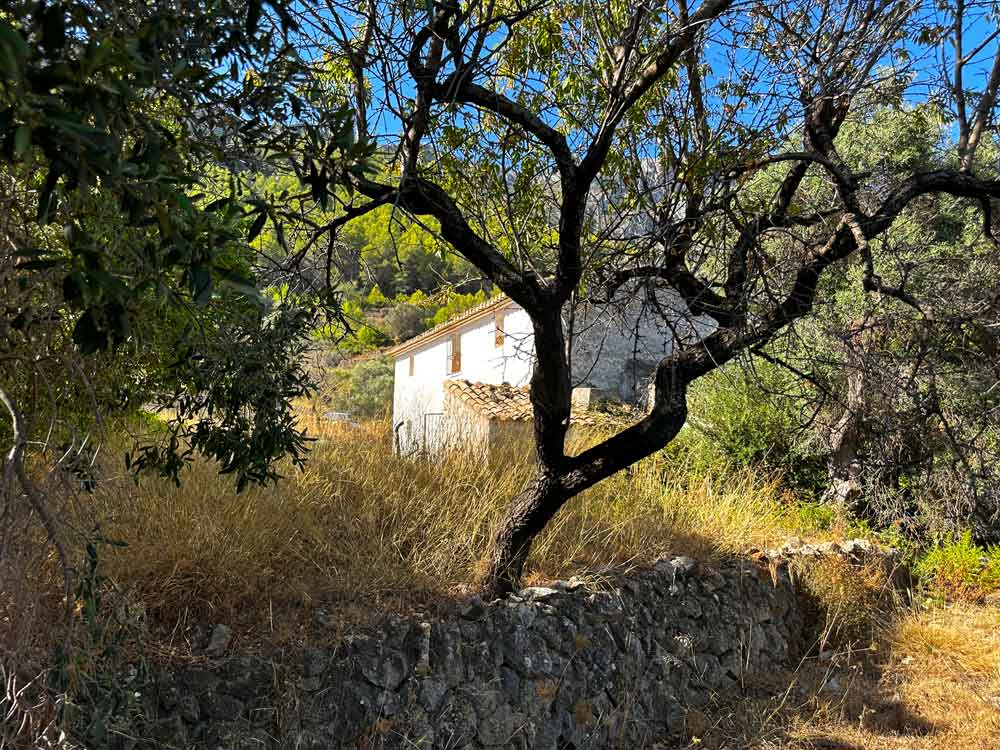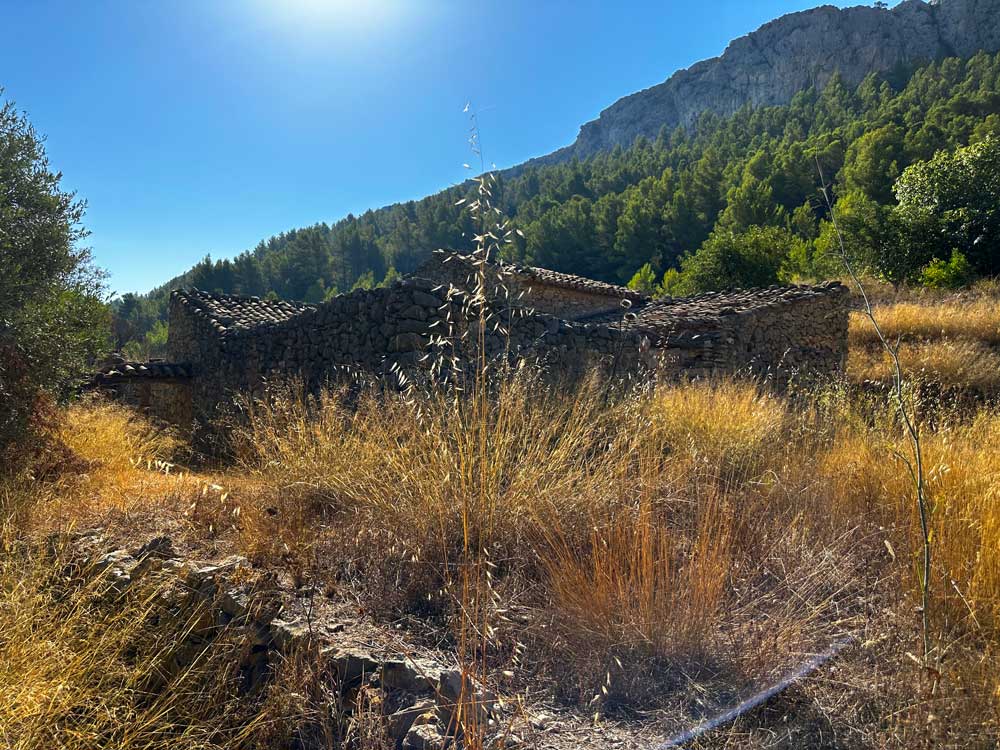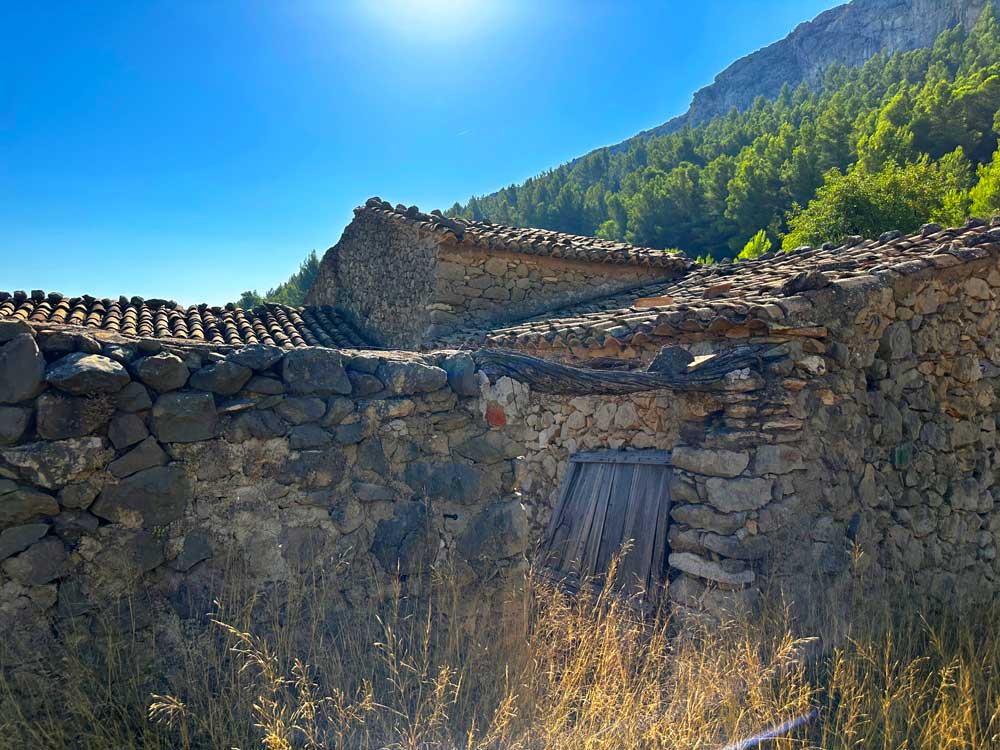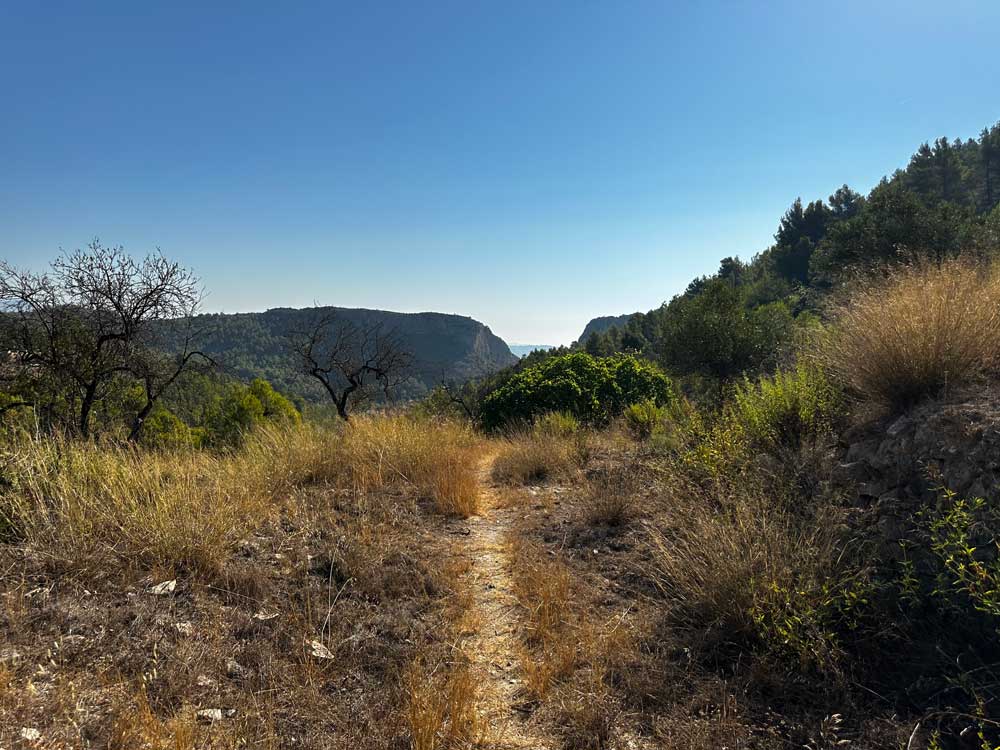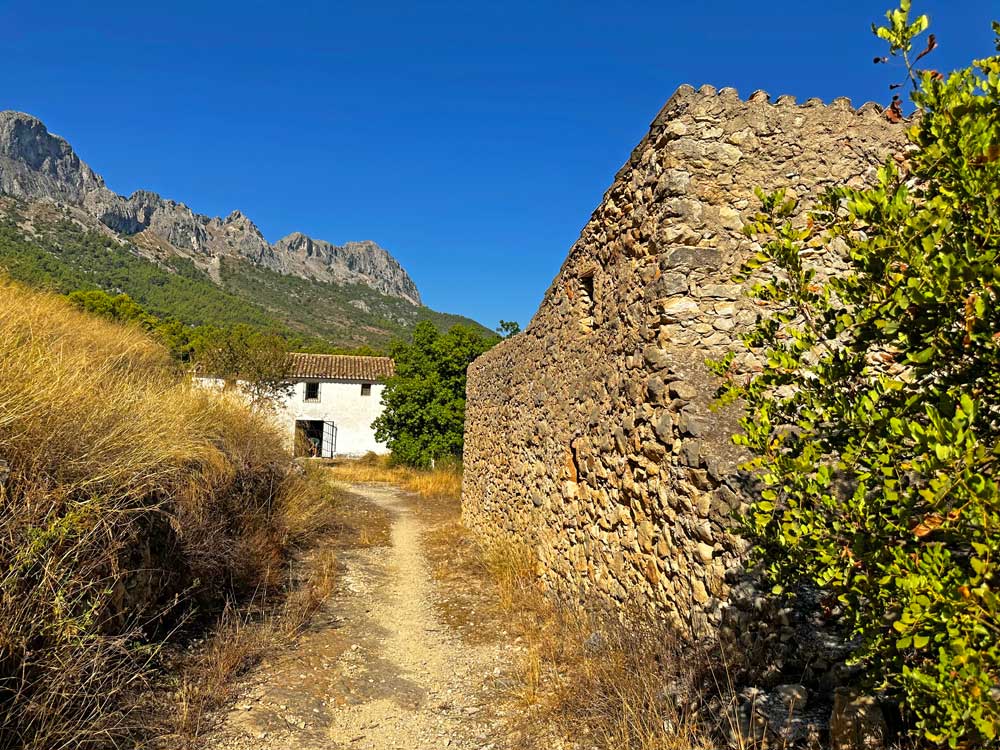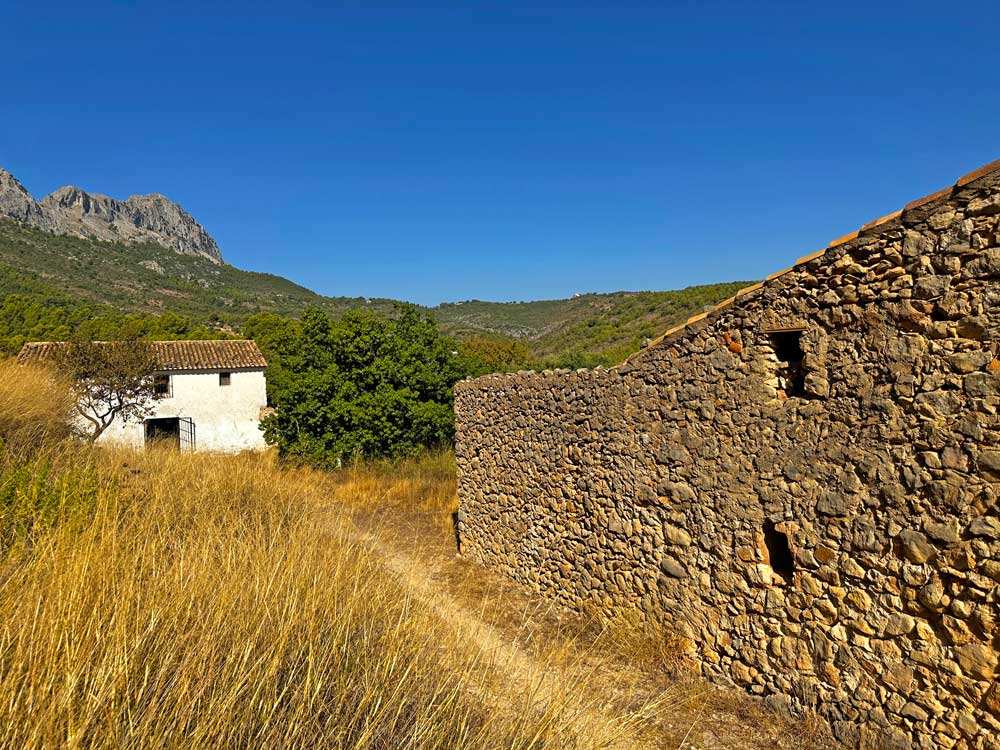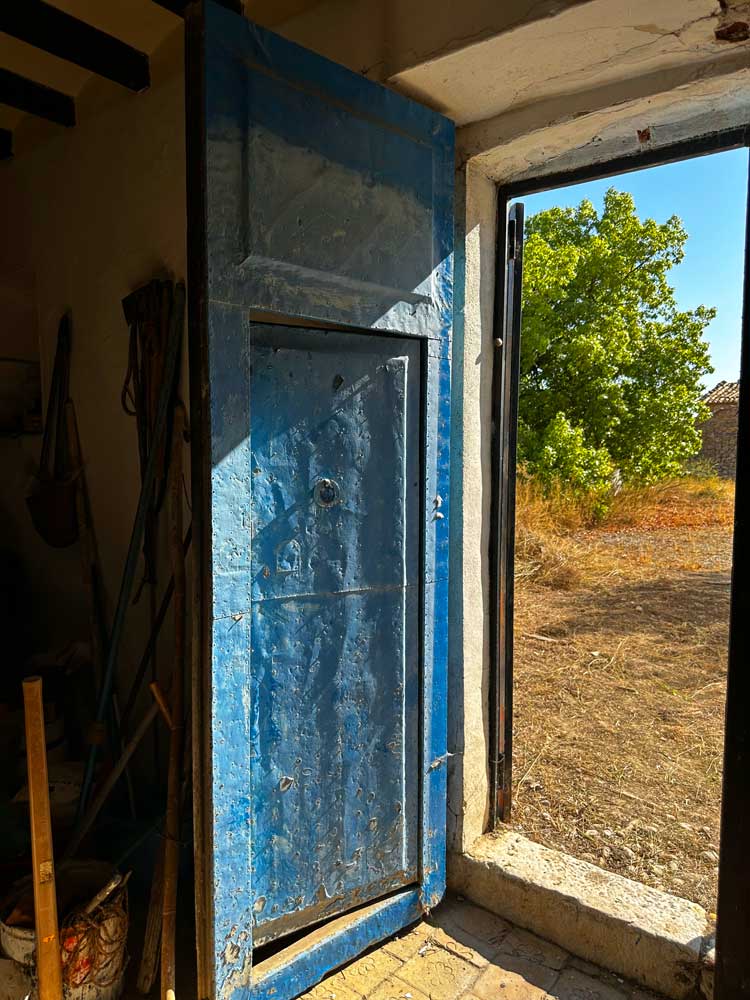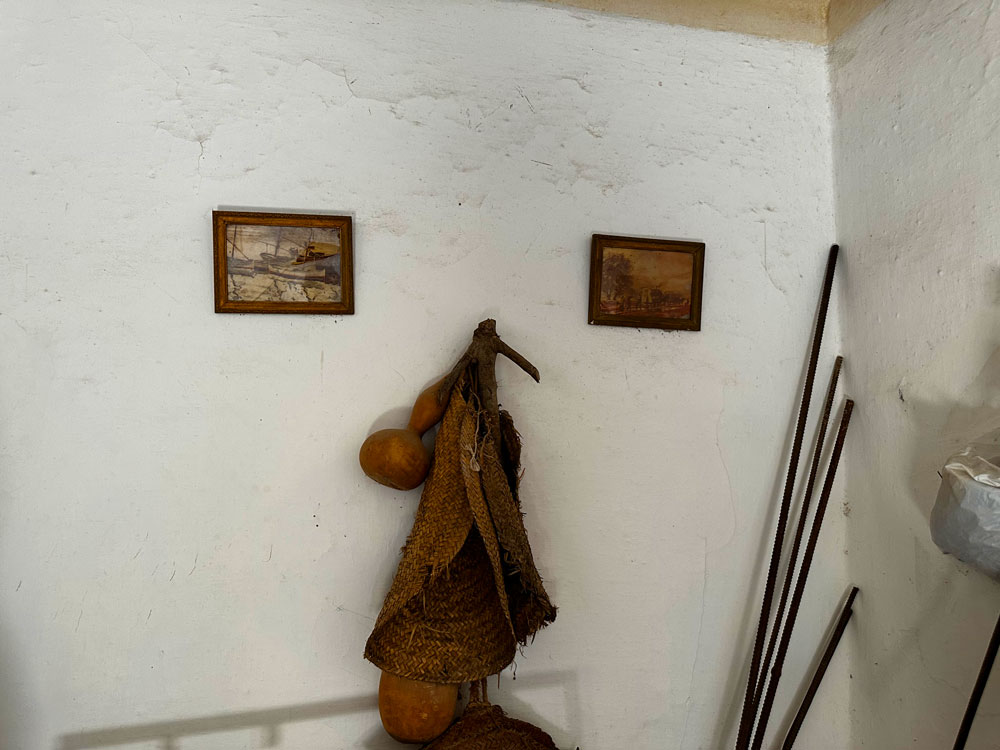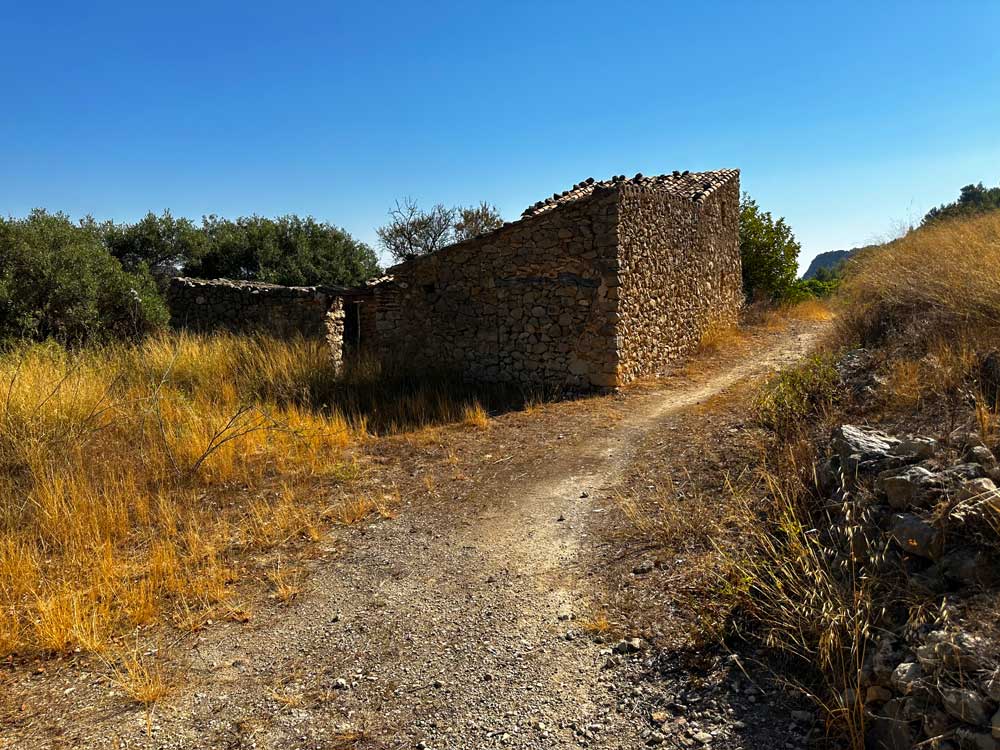 Farmhouse for sale Pinos Benissa
A romantic dreamy Valencian farmhouse to restore
This lovely old place is looking for a new owner. This historic Valencian farmhouse with a stable complex is still completely in its original condition and has stolen my heart. I highly recommend this farmhouse to anyone looking for a place in the countryside of Alicante province but not wanting to be in the ´middle of nowhere´. To get there you have to make some effort, but the approach and driveway are truly idyllic. You reach this yard (finca) of more than a hectare of land (10,000+ m2) via a forest path of about 400 metres surrounded by typical Mediterranean trees and shrubs.
As mentioned, the house is still in completely original condition and in need of a total renovation and cannot be lived in right away. It is also not yet connected to the electricity grid and has a water supply as is typical in this area by means of a 'cisterna' an underground well/storage of +/- 20,000 litres.
If this house is restored with respect and love, you will have an unequalled and historic place on the Costa Blanca in the middle of nature and in a protected area where little or nothing will change in the coming decades.
The interior layout is, as usual, divided into a number of smaller rooms, but the partition walls ´tabiques´ are thin and non-bearing so a new layout is easy to achieve. There is 1 floor that is barely partitioned but also needs to be done thoroughly. The total build up area is about  450m2
The ´stables complex´ consists of several stables and ´corrales´ (where the animals used to stay outside, but protected from preditors) all built up in dry stone, as is the main house. Most of the stable complex belong to the property. A walking trail runs along and across the yard, as this is a popular hiking area.
A popular area in the province of Alicante but on the edge of a nature reserve.
This farmstead is located about 30 car minutes from the village of Benissa to which it also belongs. At about 500 metres altitude at the foot of the Sierra de Bernia. It is still just part of the church village or hamlet of Pinos. This is a sought-after area because it is electrified but not spoilt by excessive development of the area. In Benissa itself you will find everything you need; health centres, supermarkets, banks, restaurants and bars, and Benissa also has great sports facilities, for example. The well-known, popular and green Jalon Valley is about 30 car minutes away and you can reach the first beaches of Benissa Costa.
Contact us
T: +34 966181040
E:
House type: Traditional Valencian farmhouse/ finca.
Magnificent views of the Sierra de Bernia nature reserve
In the middle of nature, but only 30 minutes from the lively costa
The land is suitable for various semi-agricultural activities/ hobby farm
Off grid/ self-sufficient living
State: Very original state and in need of complete renovation.
Built: +/- 450 m2
Plot: 12,000 m2 (1,2 hectare)
Type of land: Agricultural terraces and monte (mountain)
Water supply: No water supply. Presence of cisterna (old underground water storage basin)
Electricity: No connection to the mains., but near to electricity poles.
Height: Approximately 550 metres
Distance to village: 10 km
Distance to paved road: 700 metres without asphalt, semi-paved road.
Possible use: habitation/ hobby farm/ holiday house/ second home.
Asking price: on request.