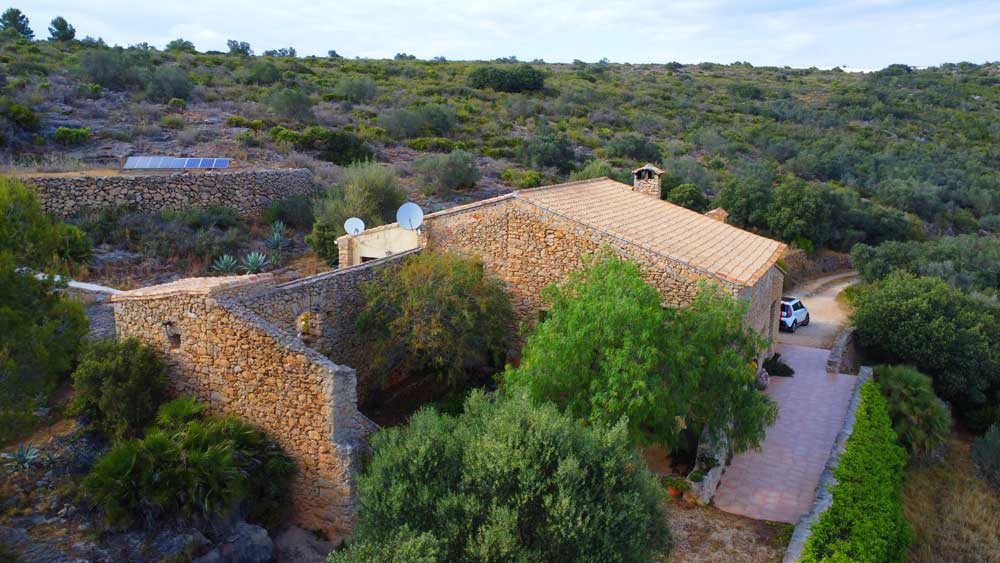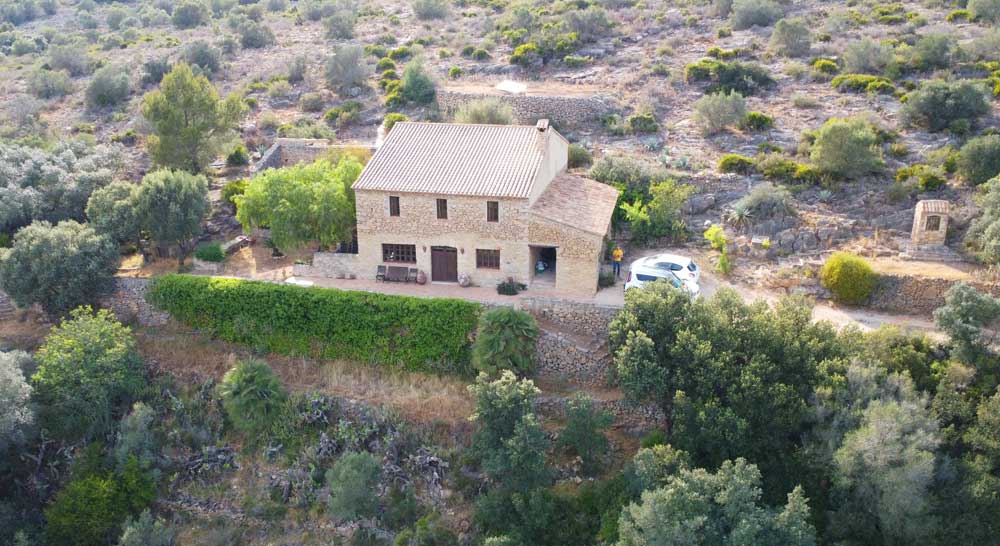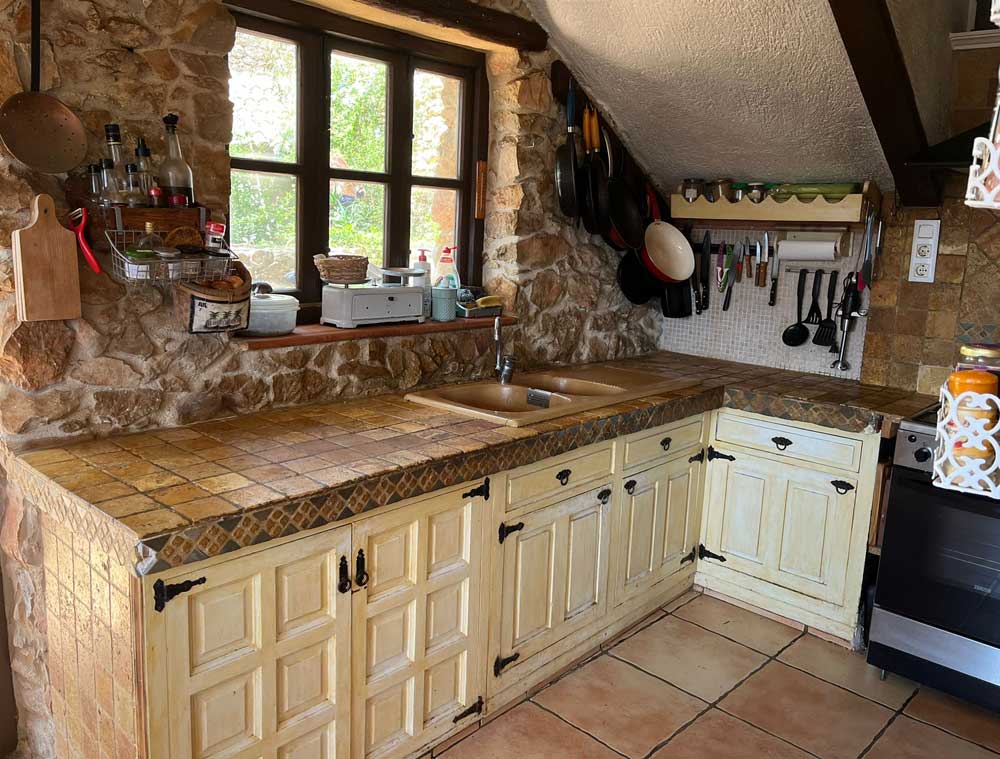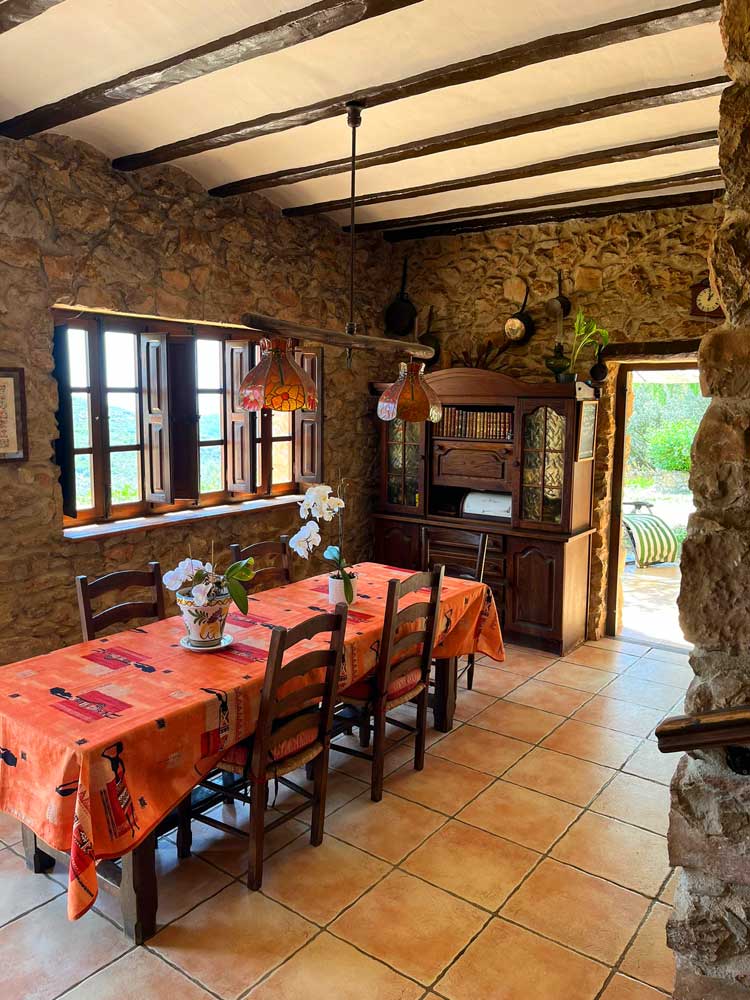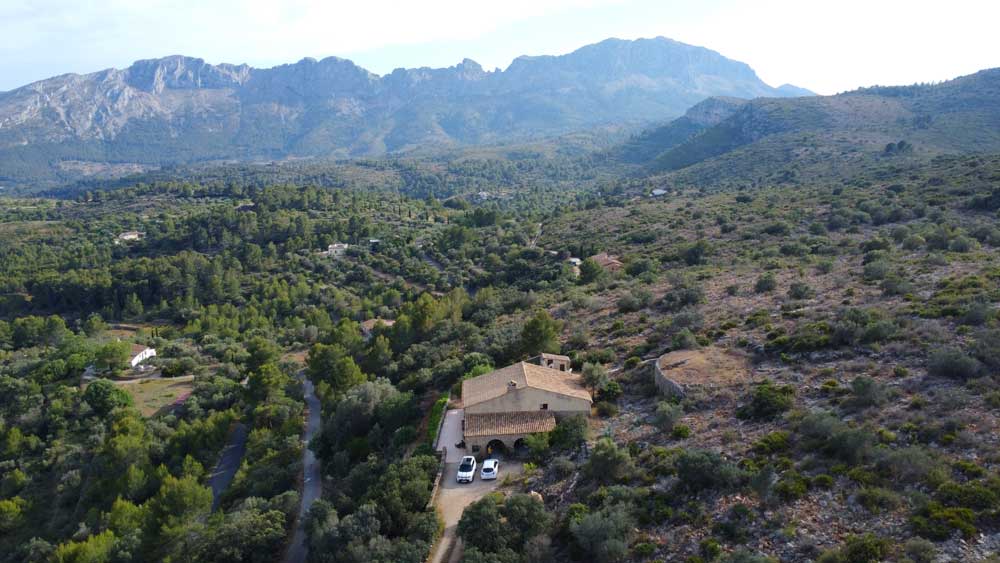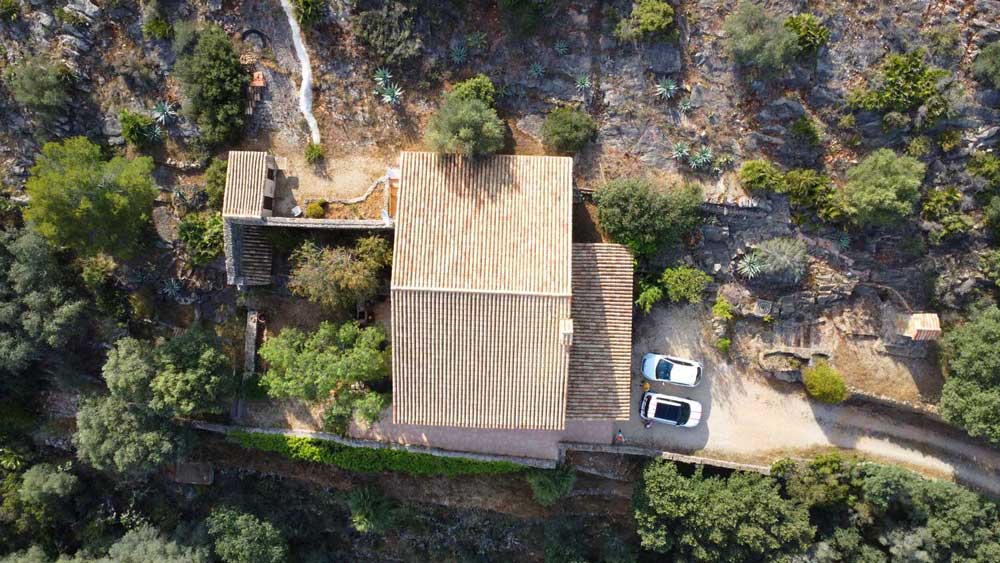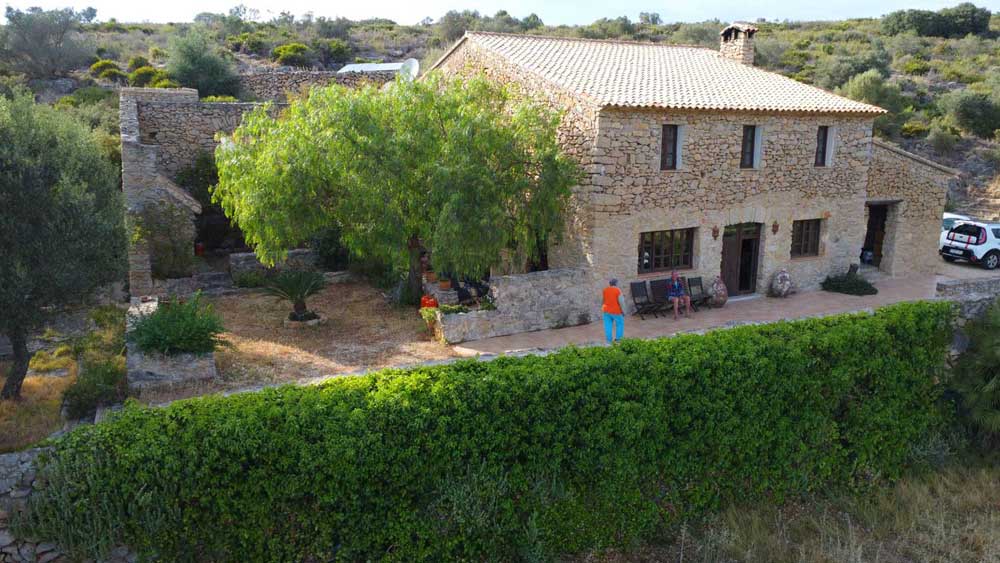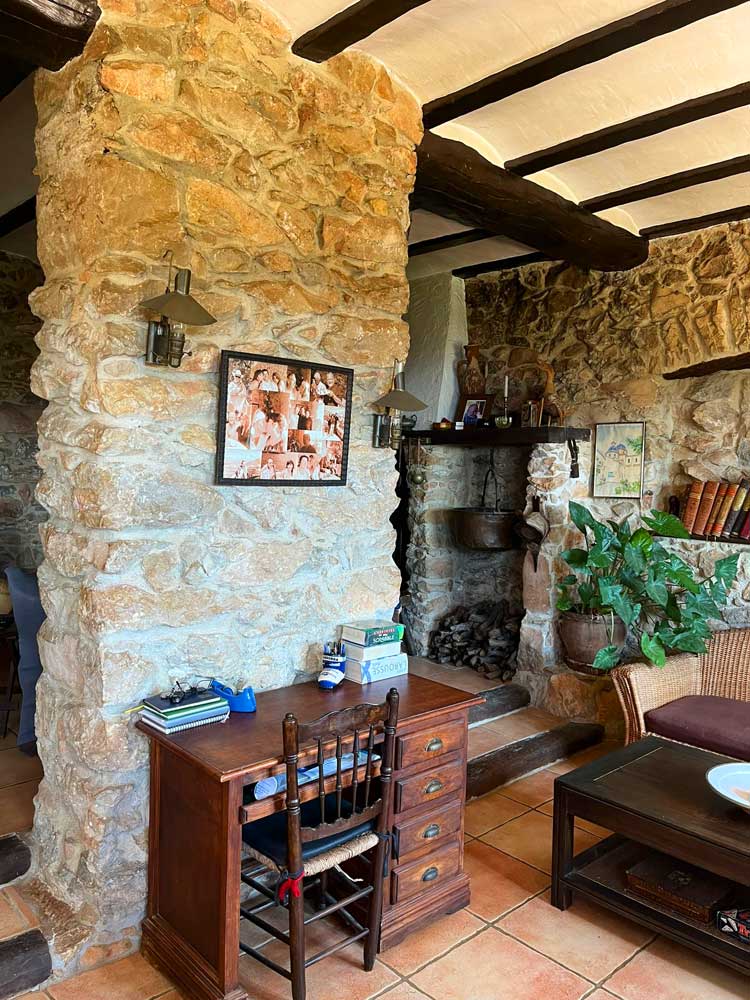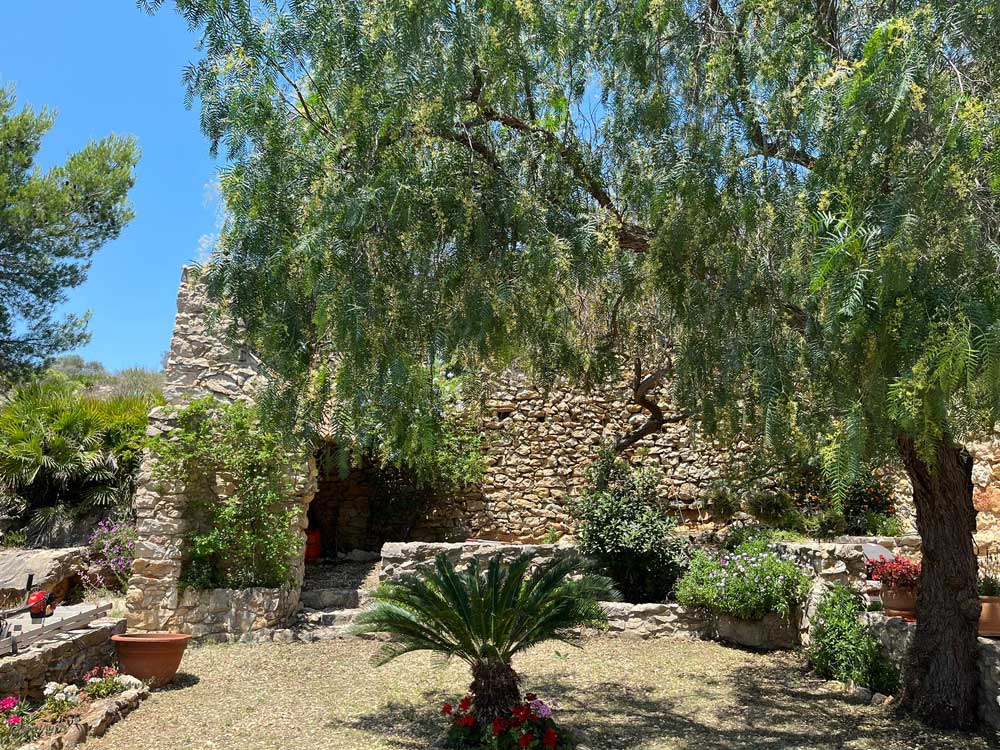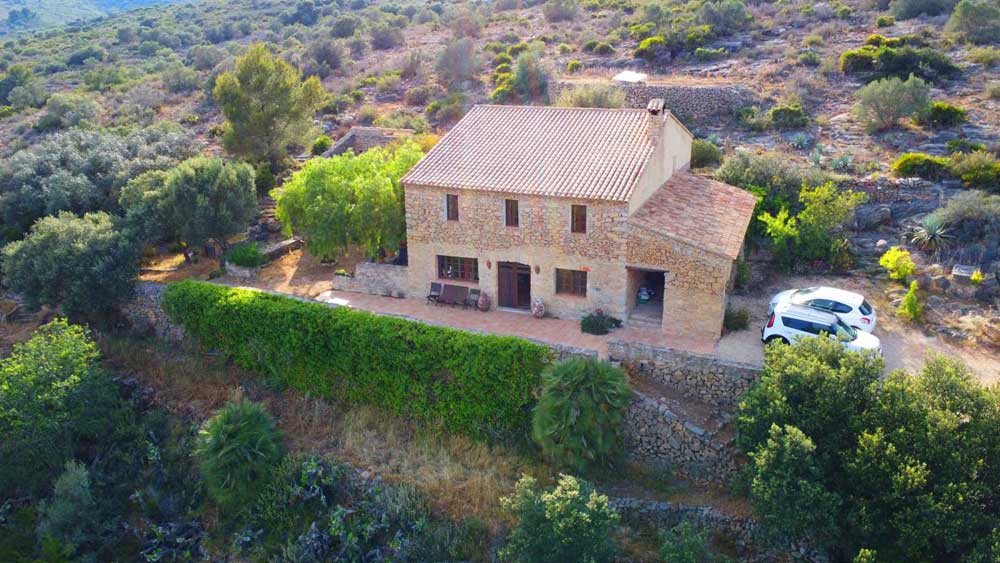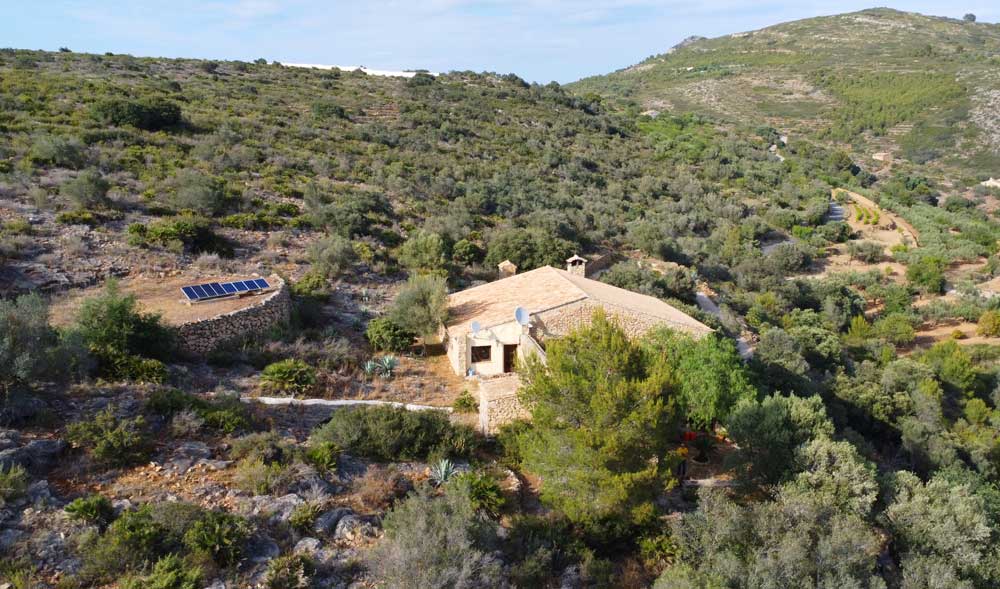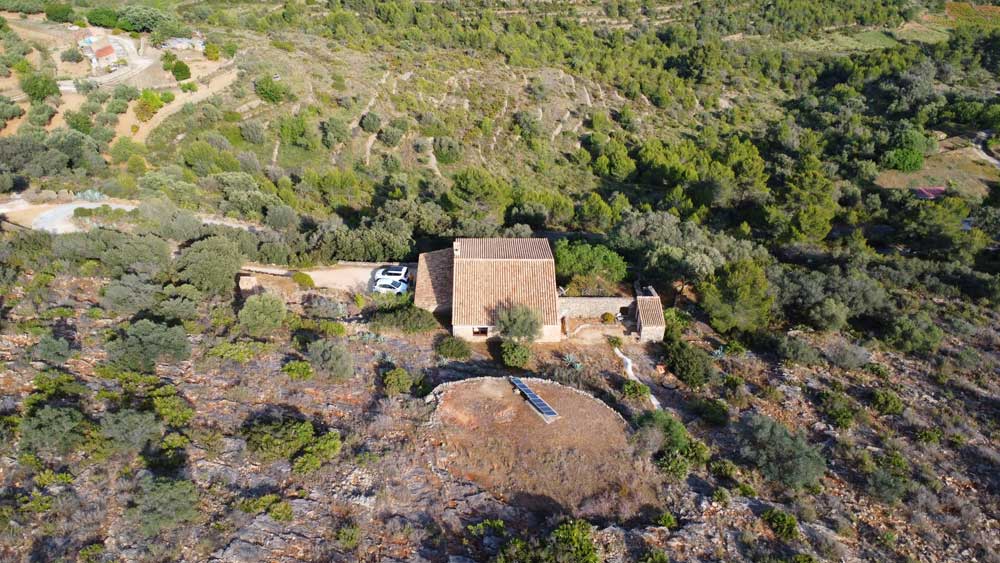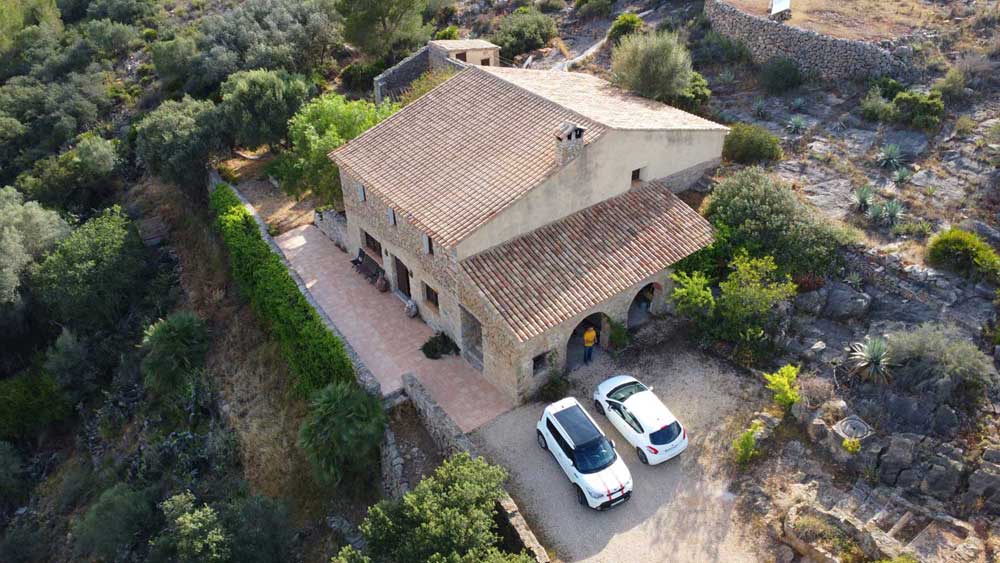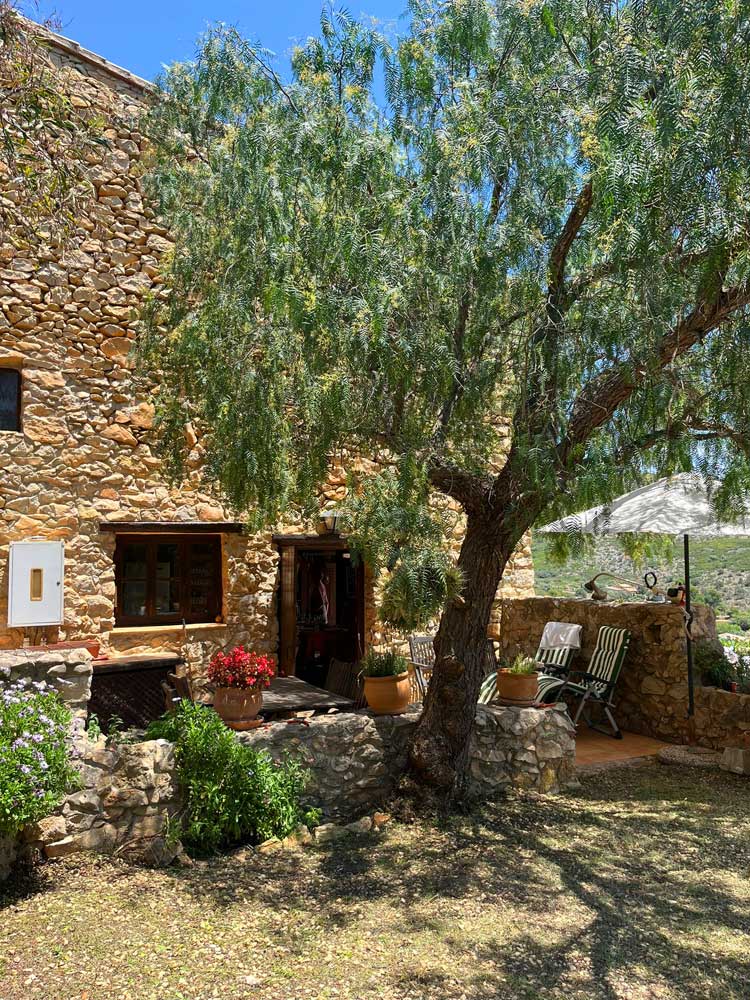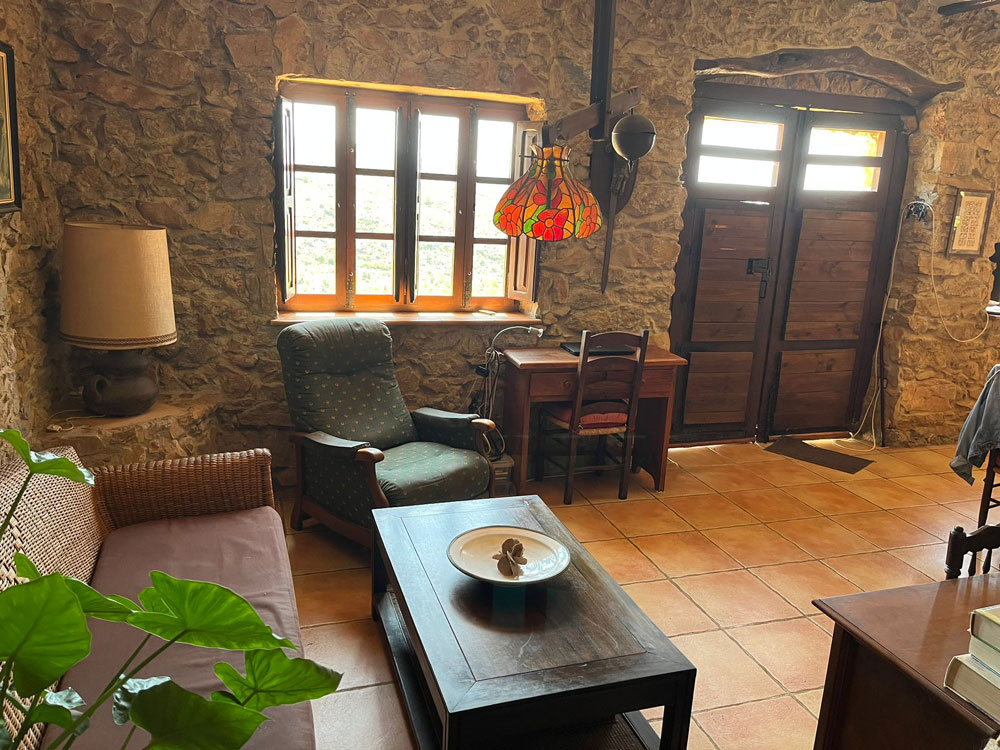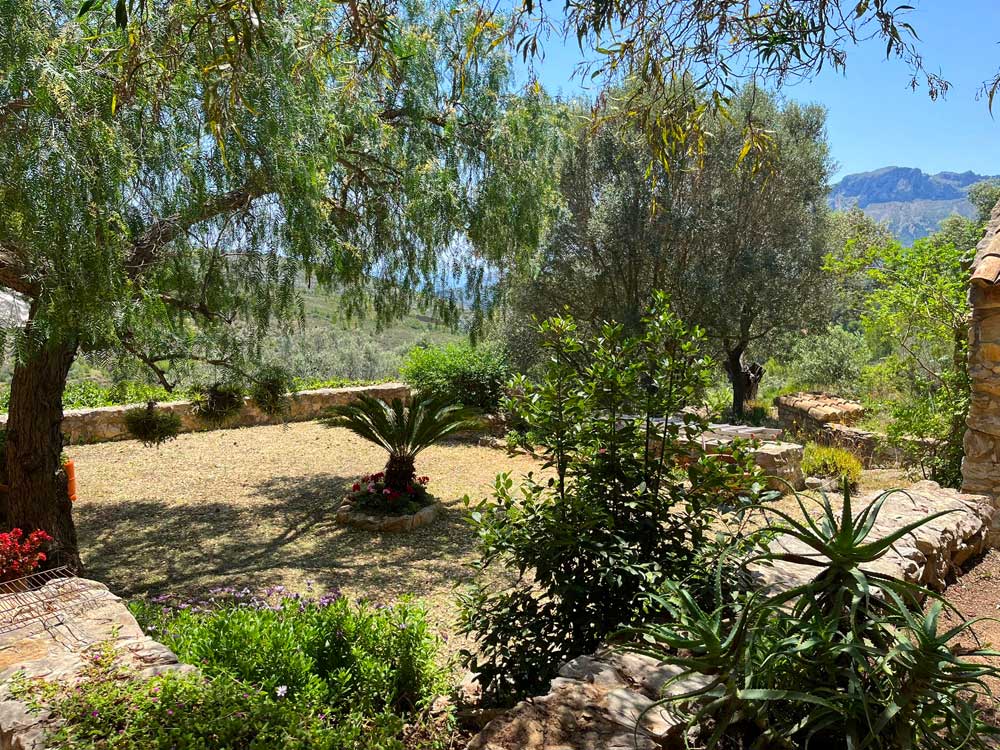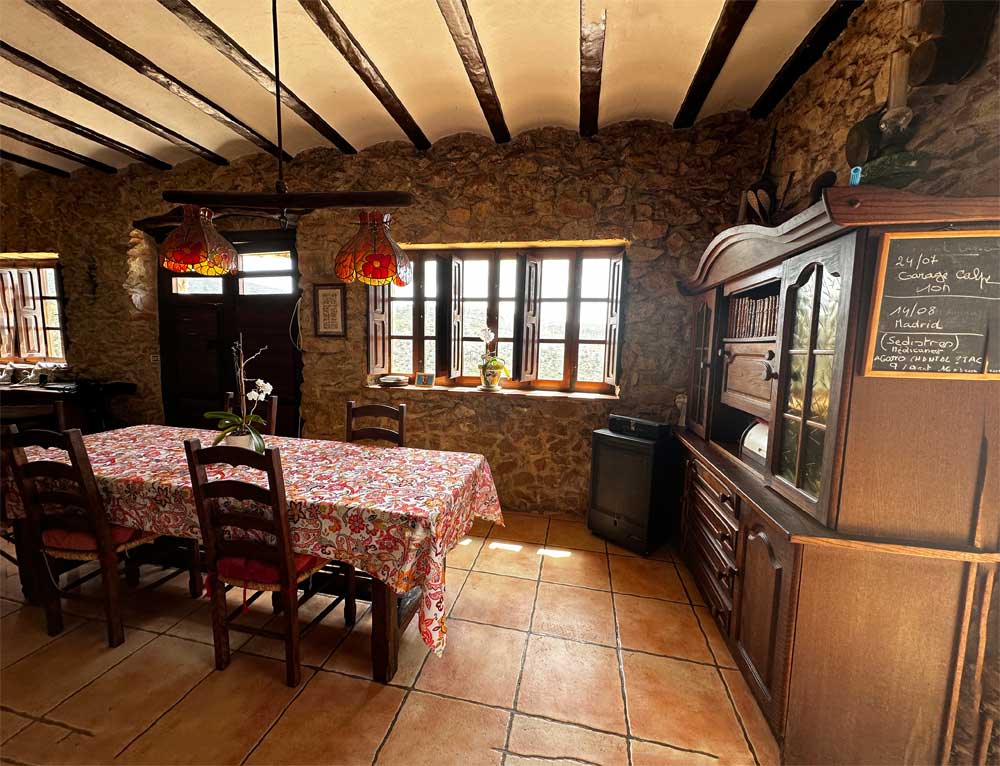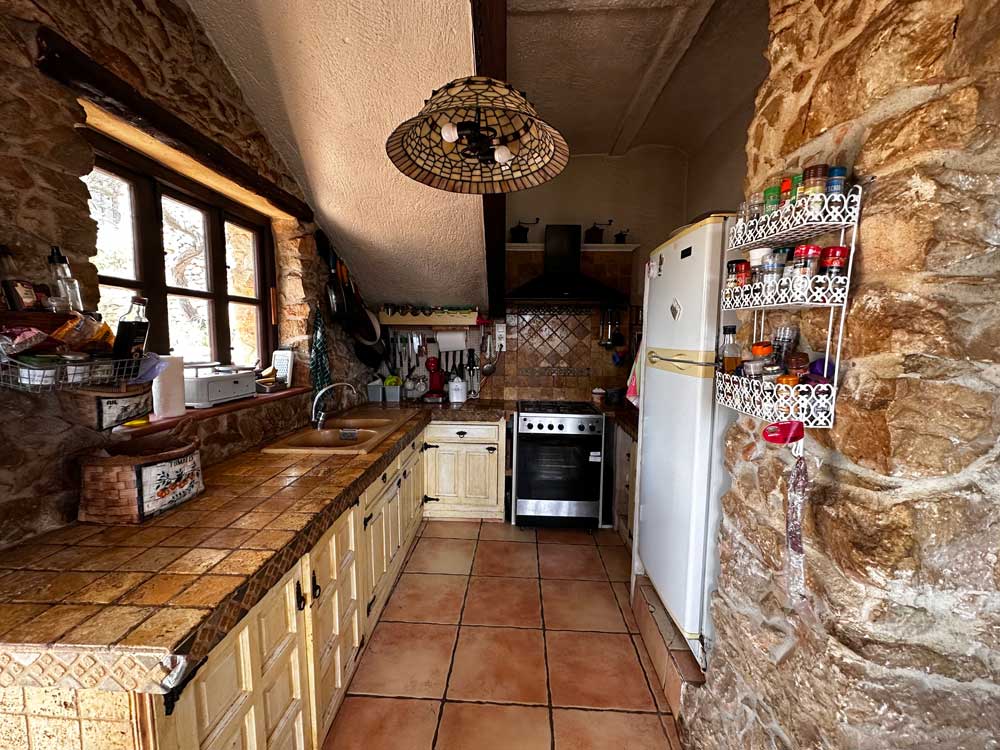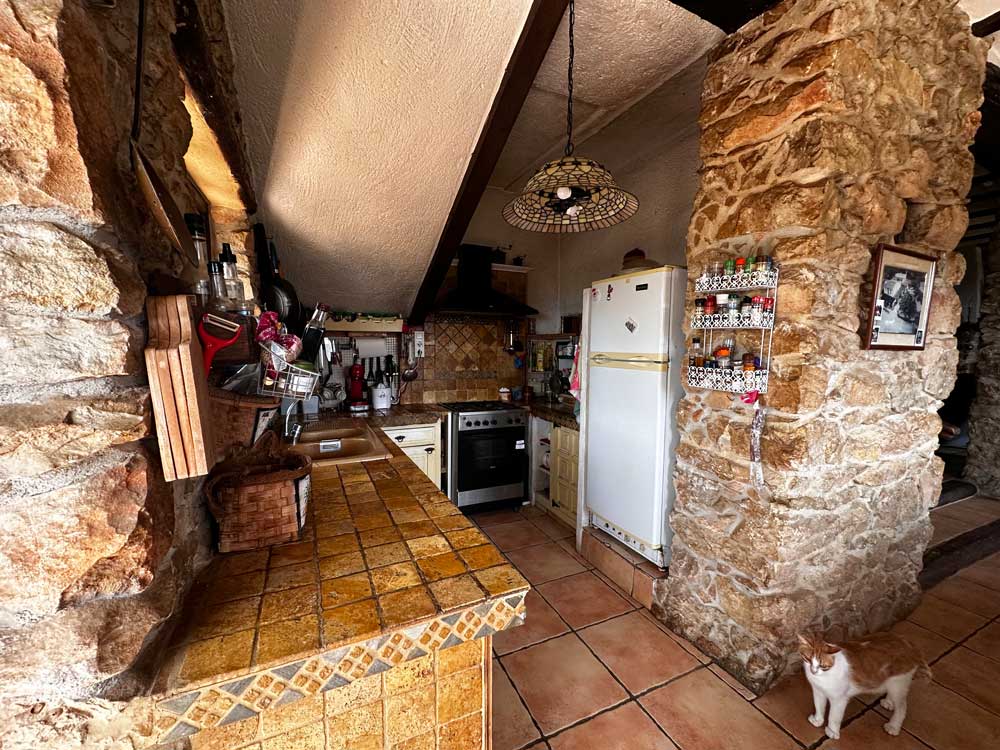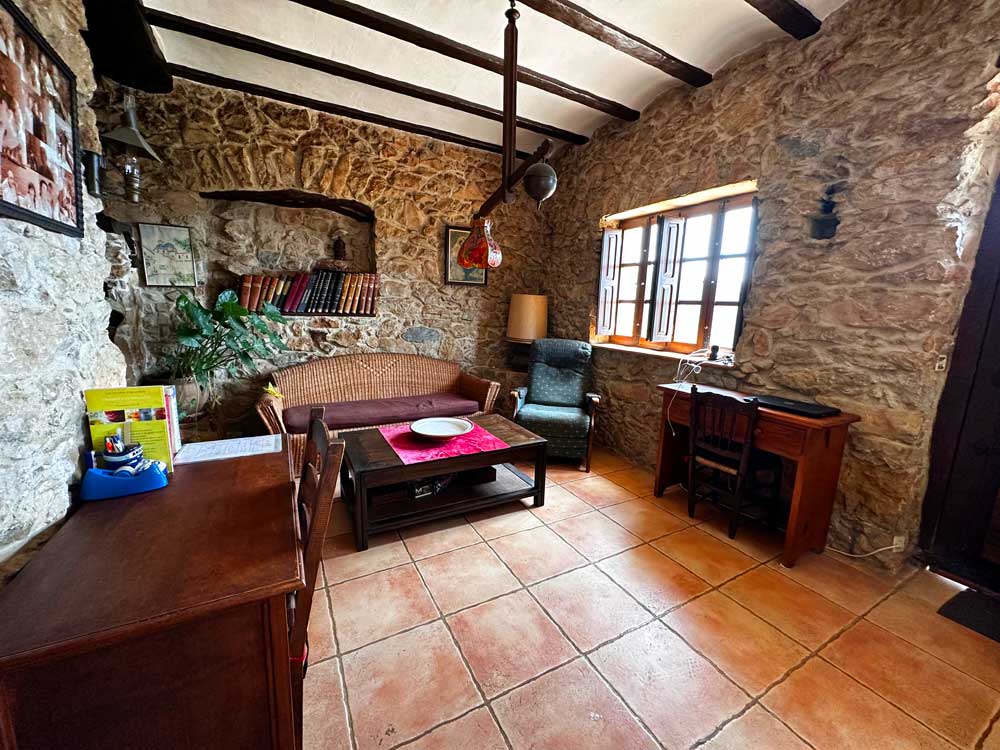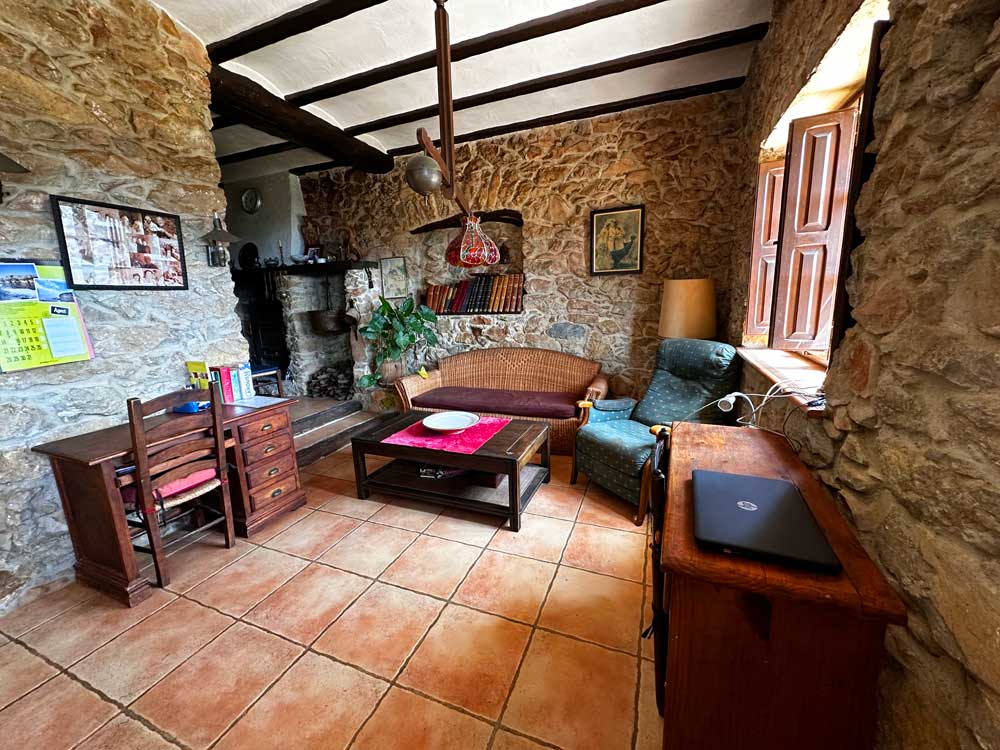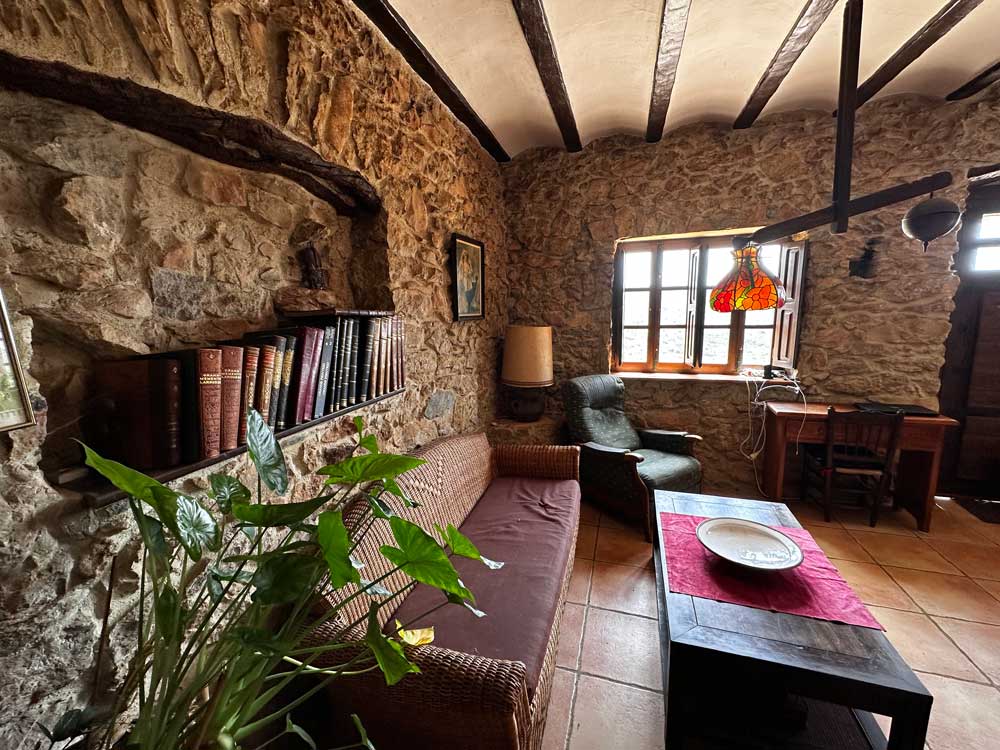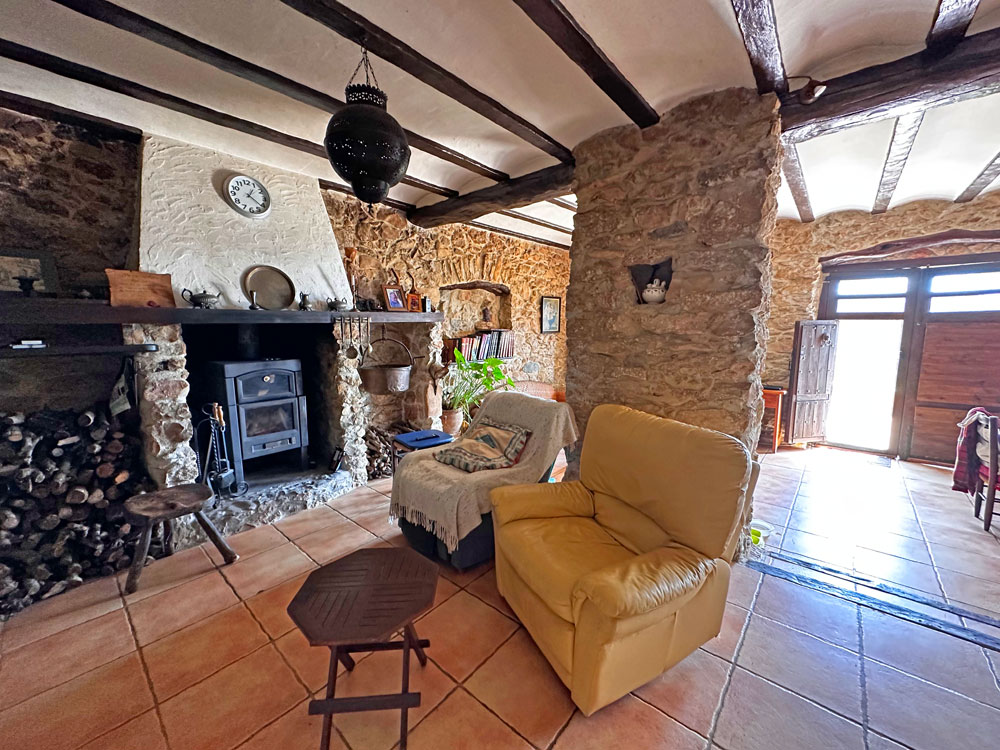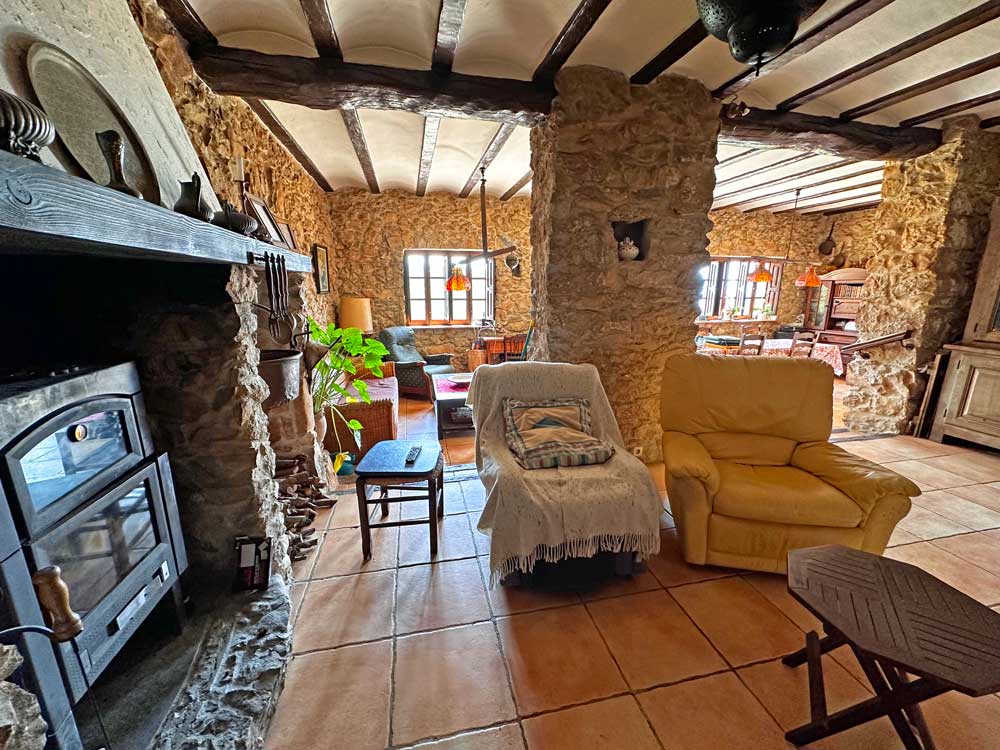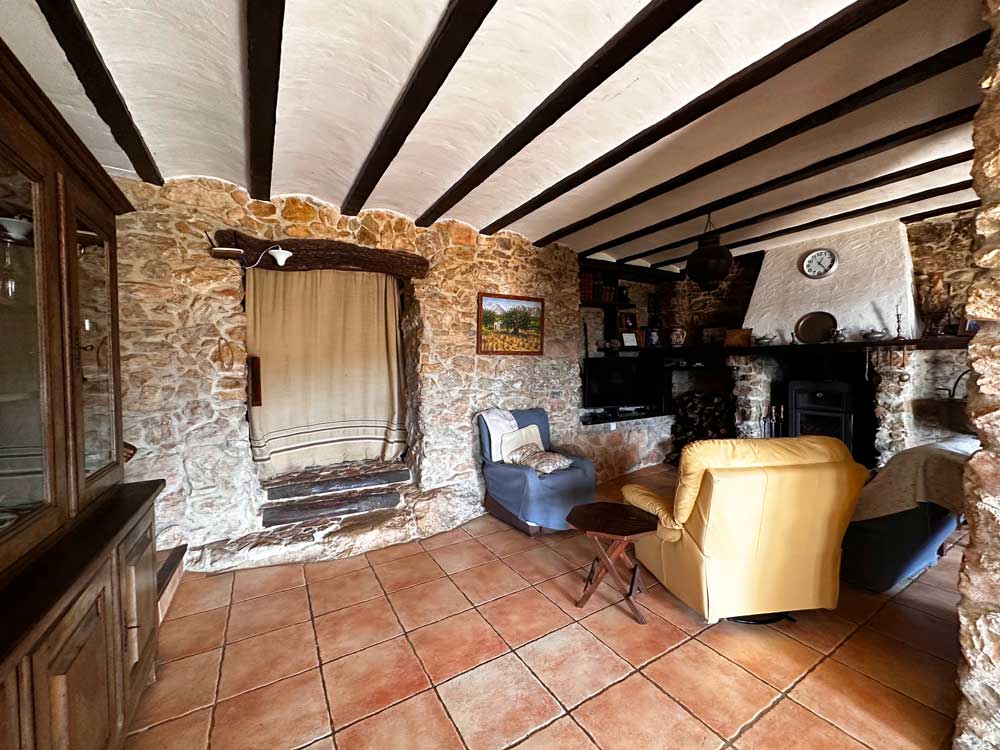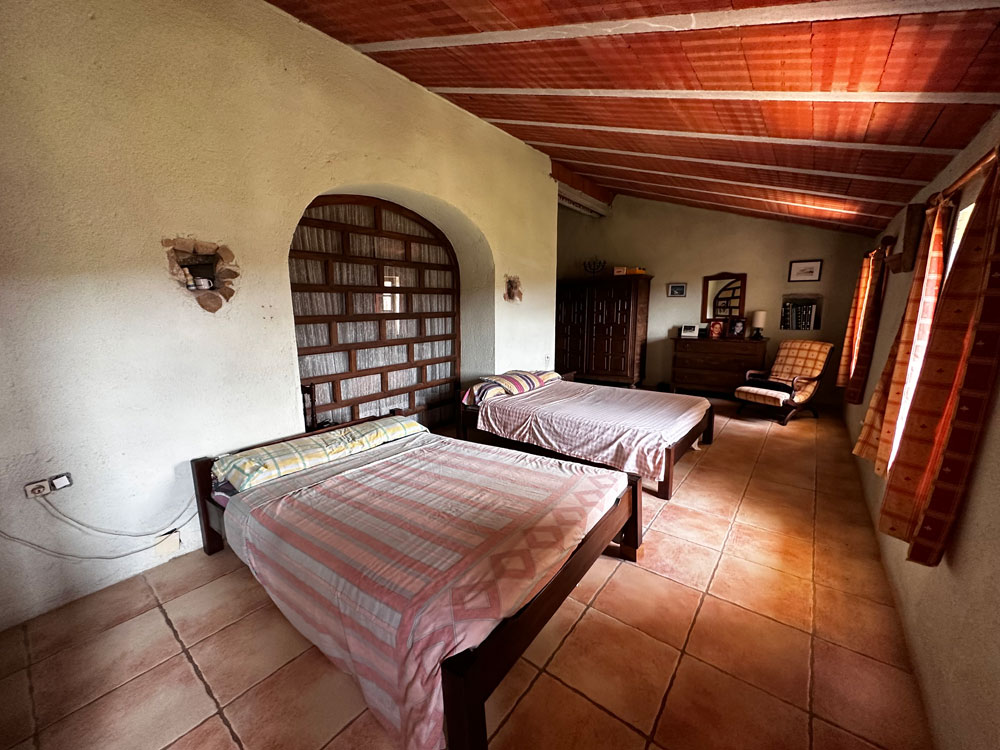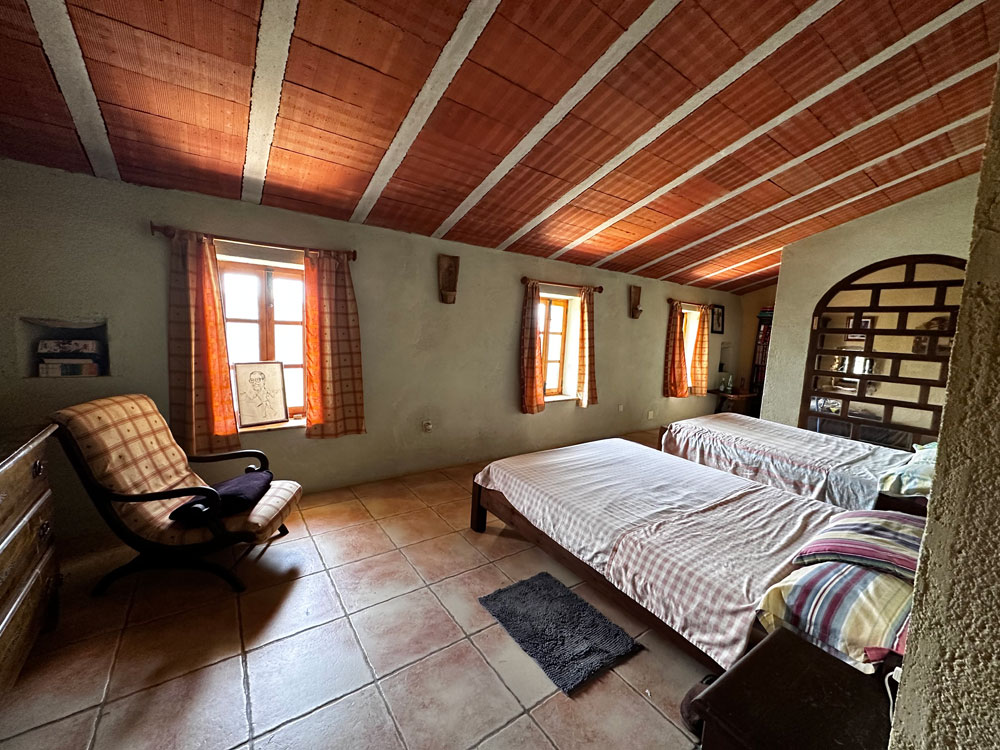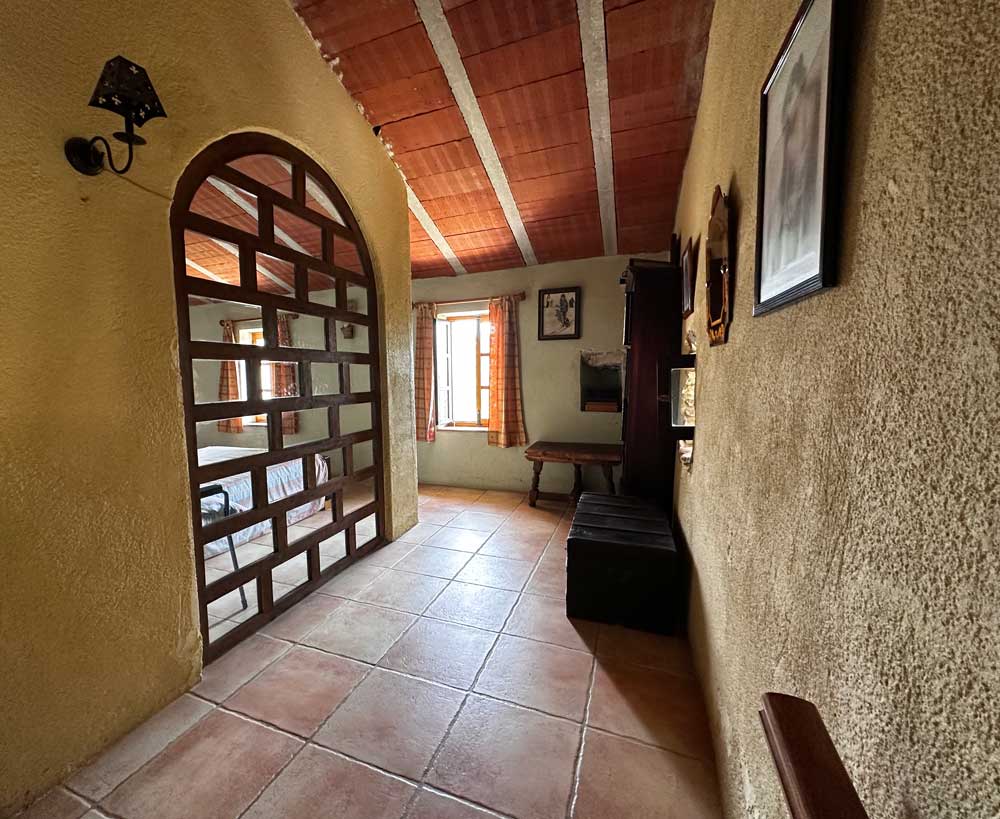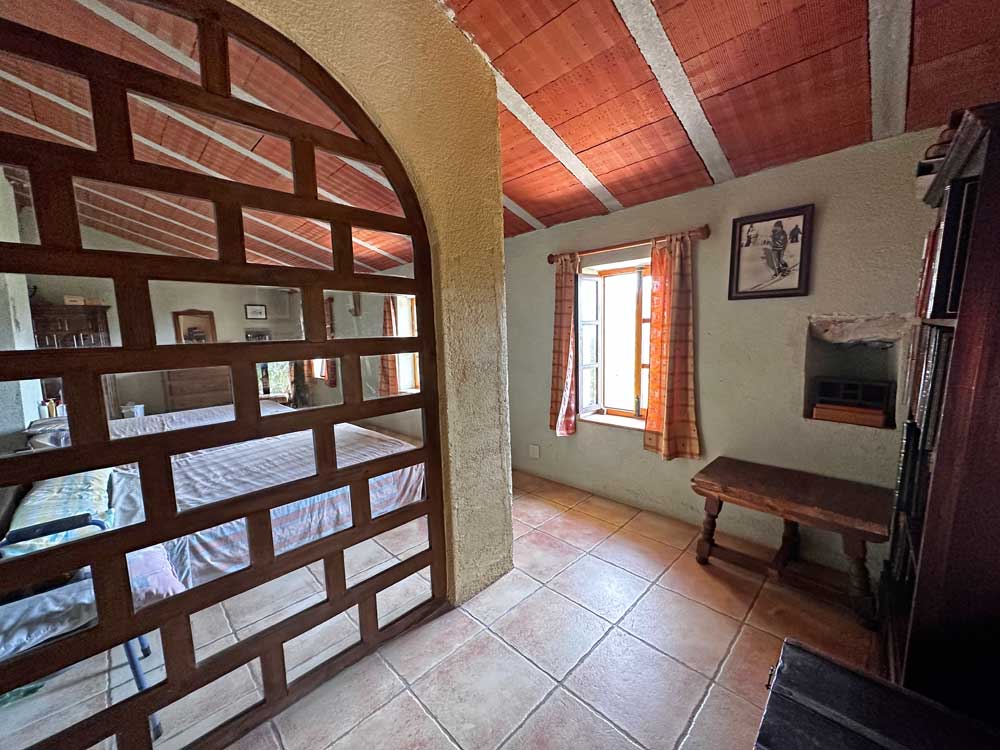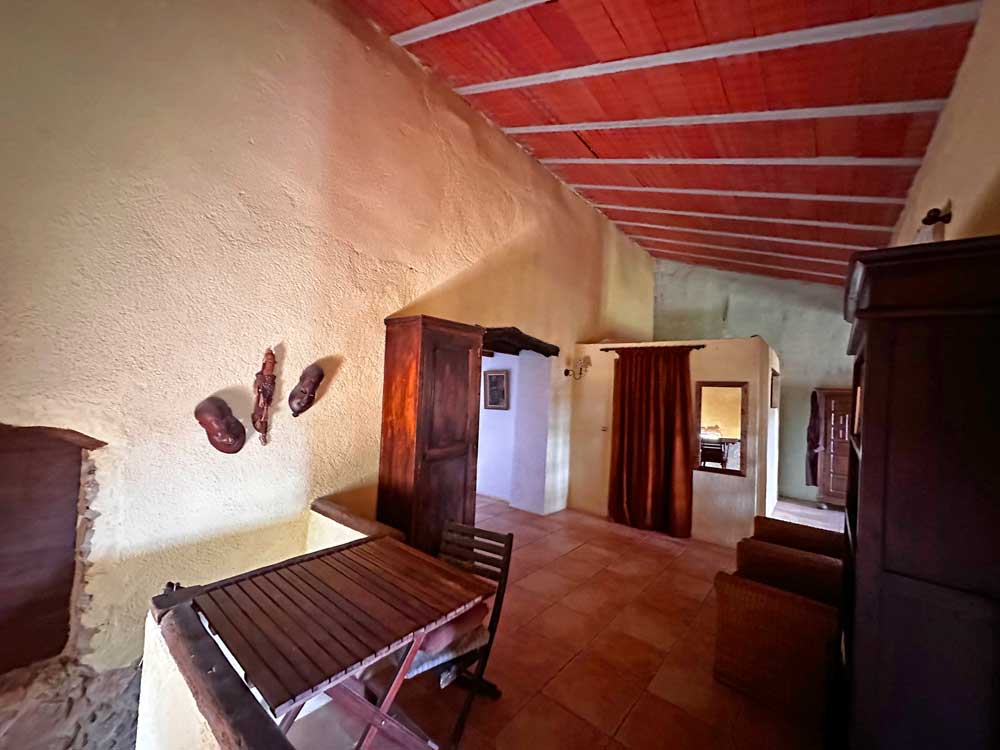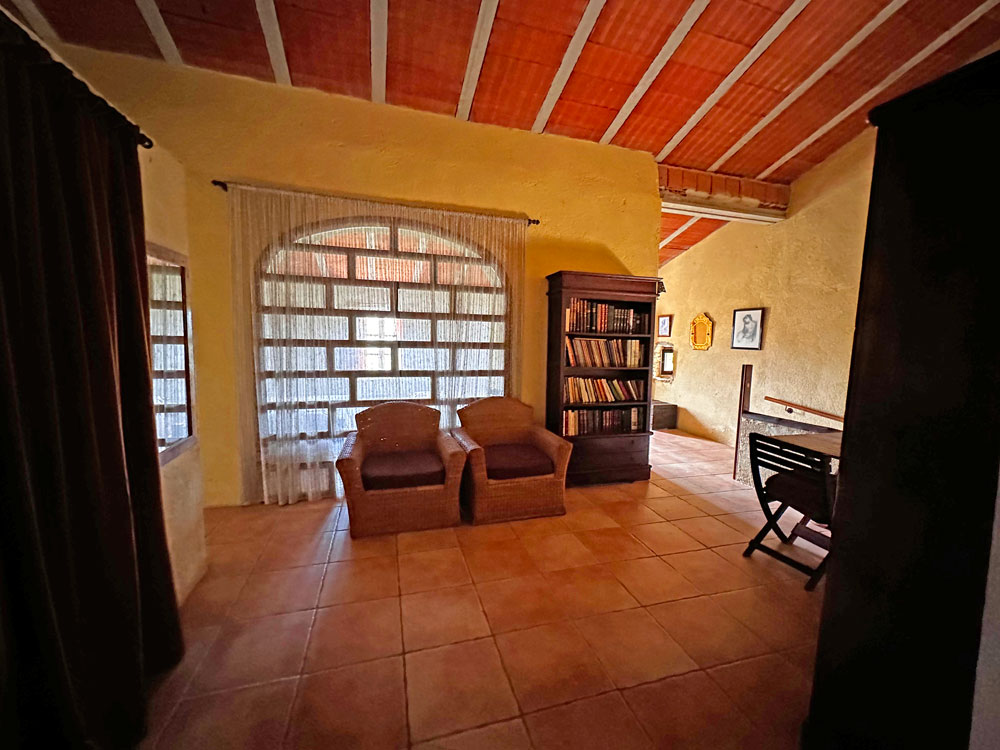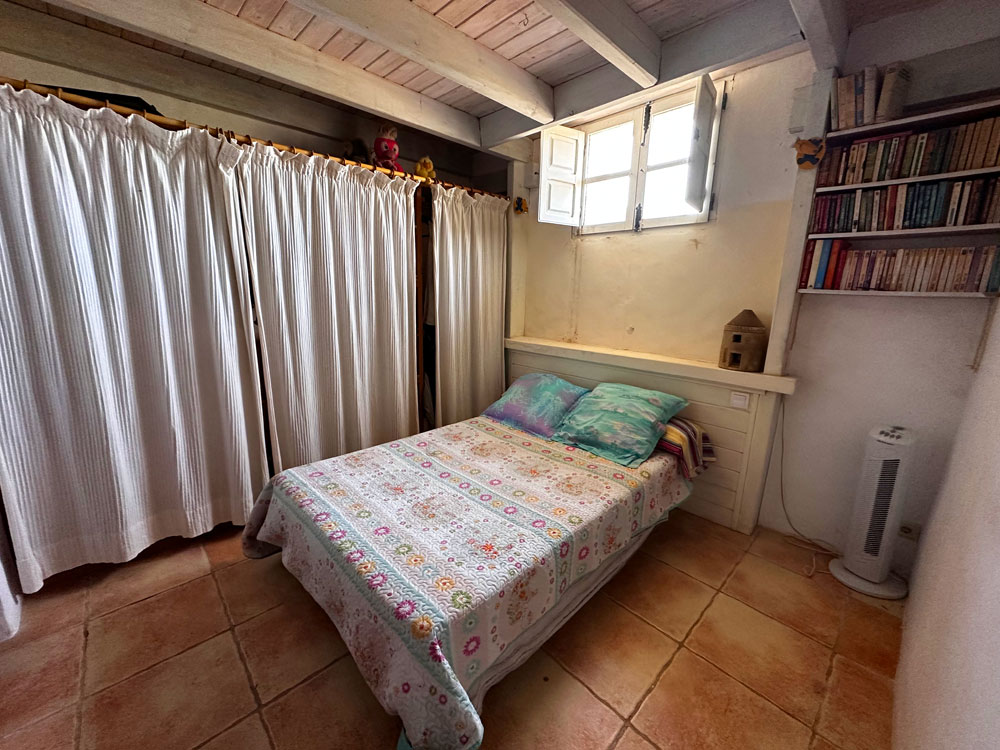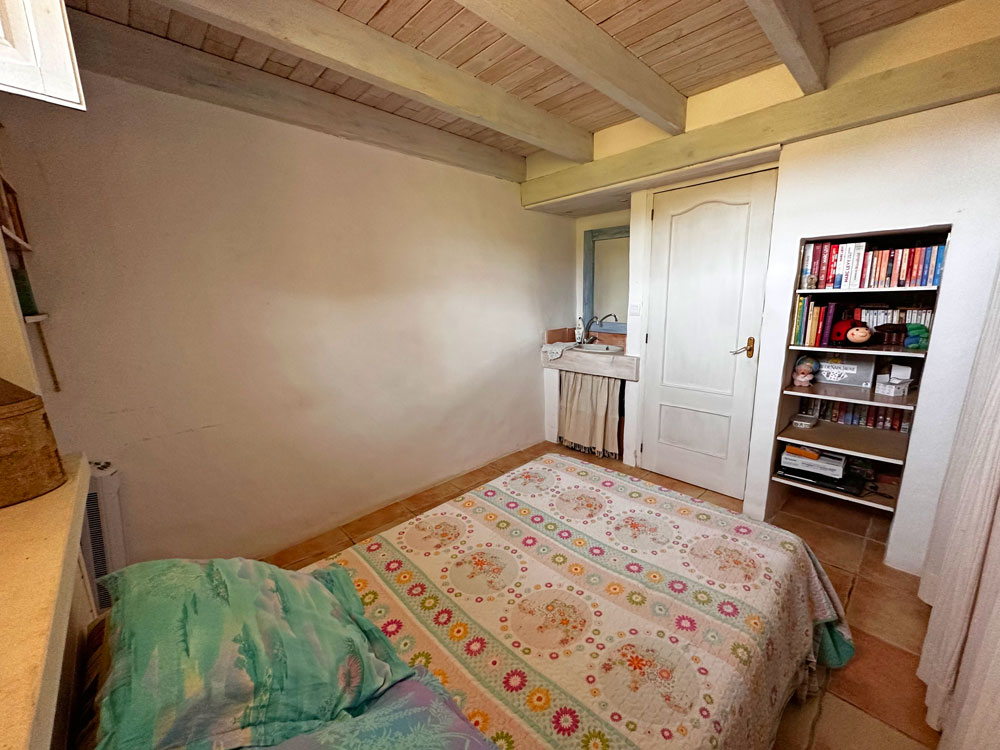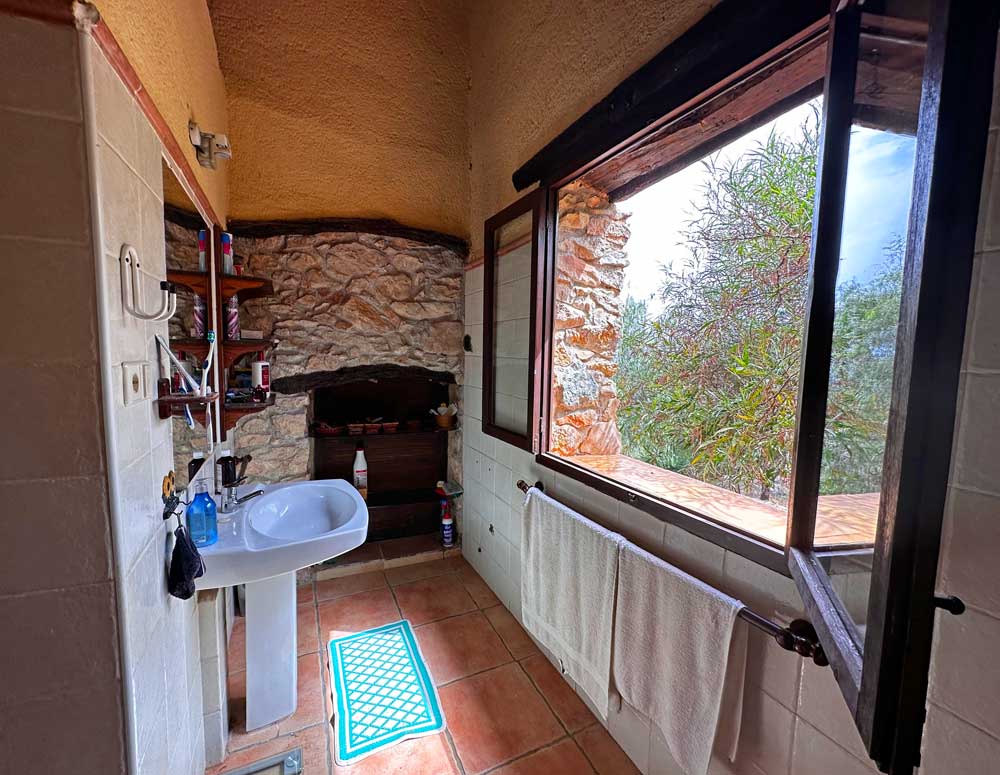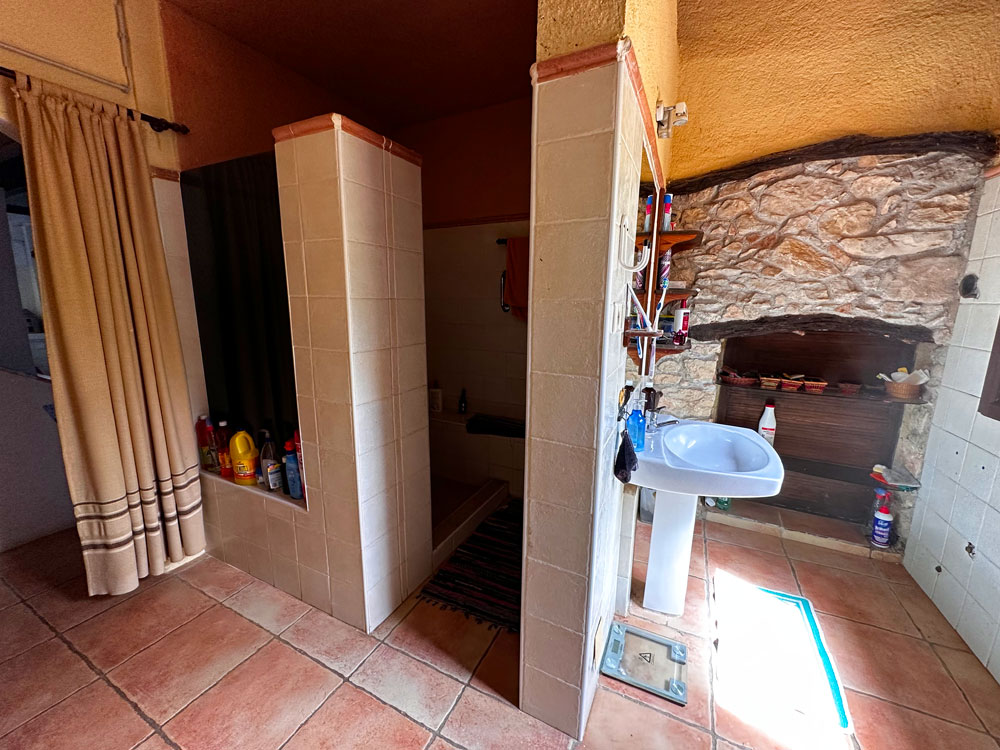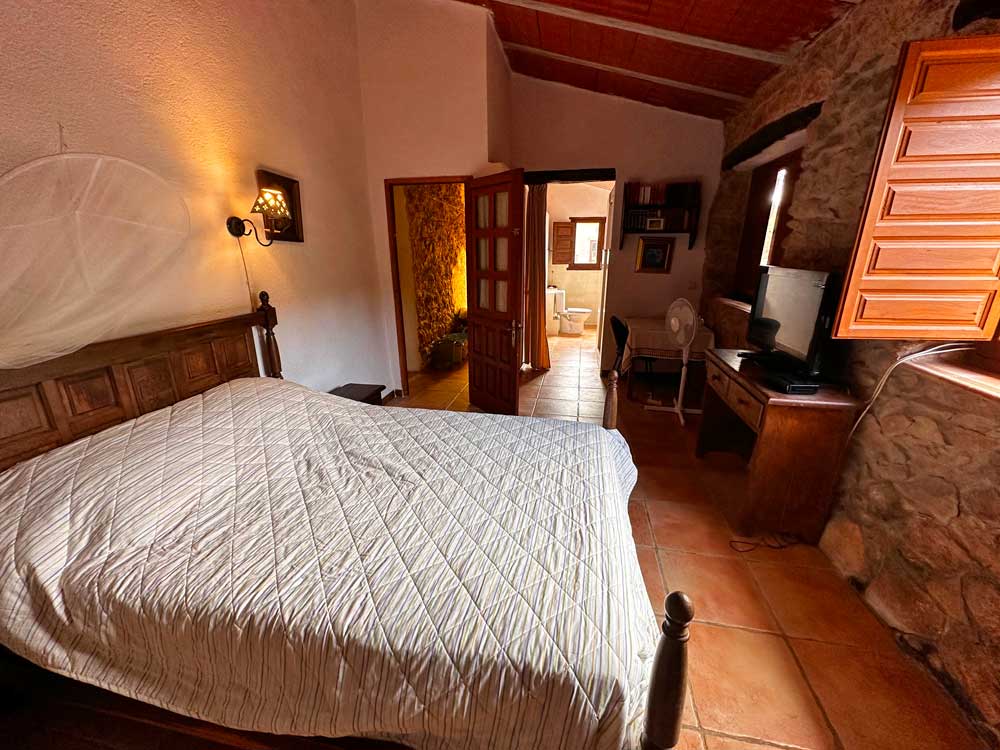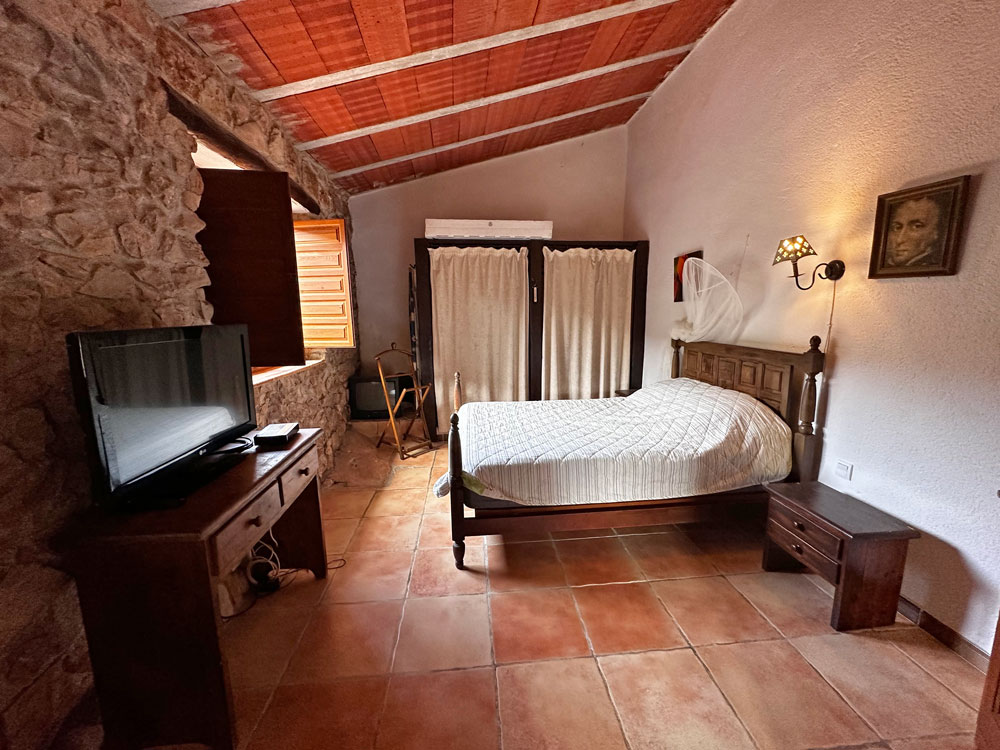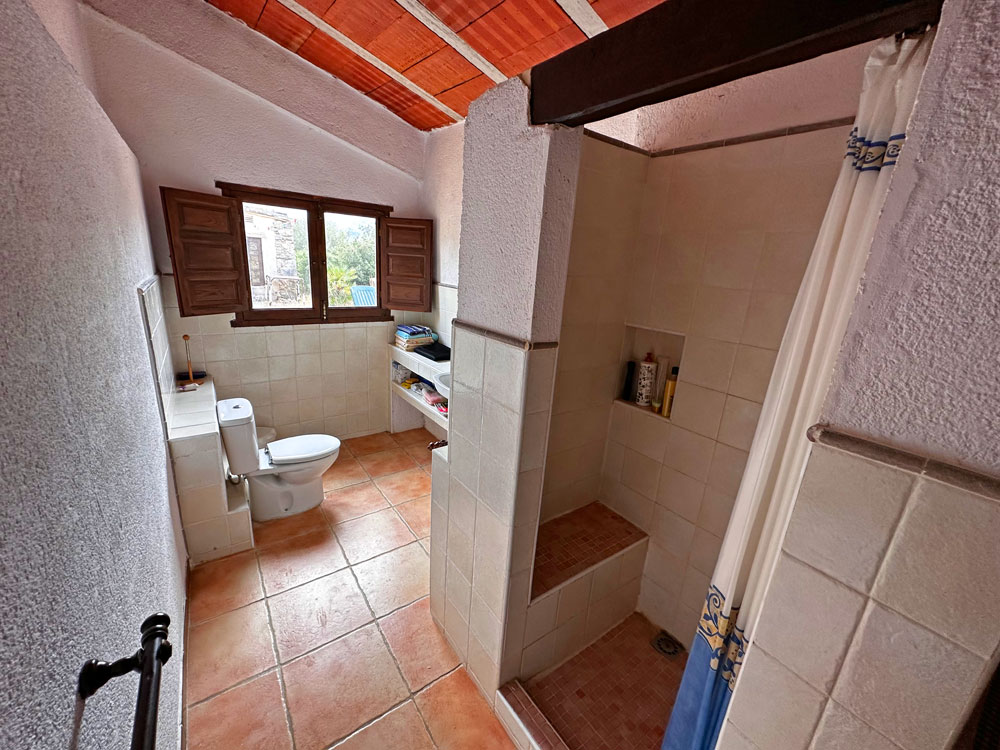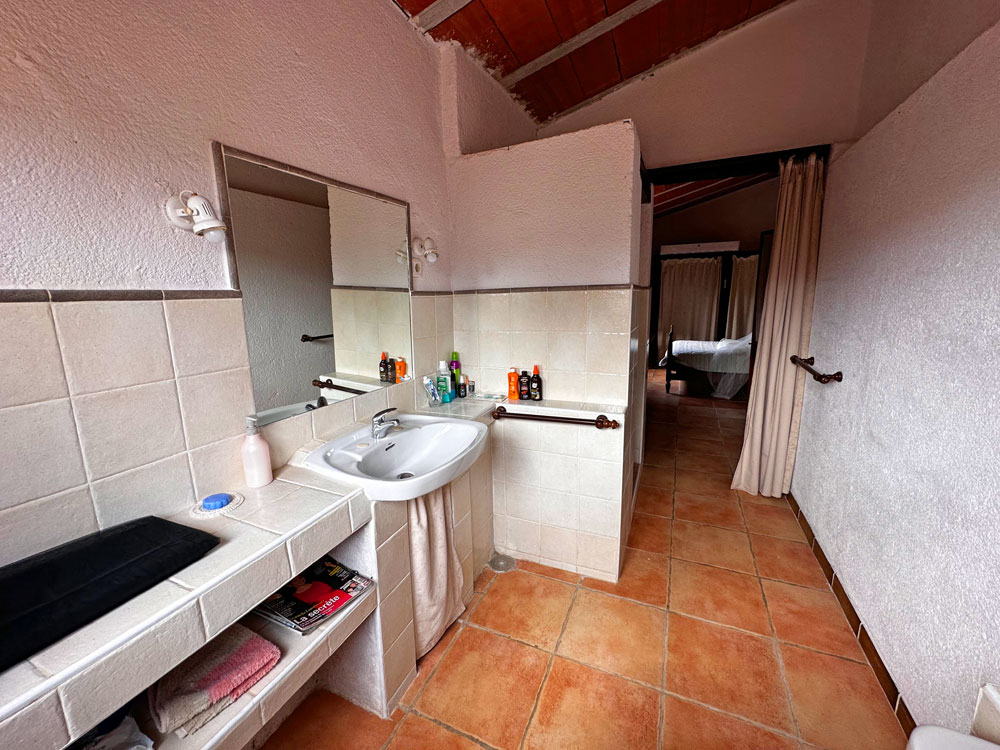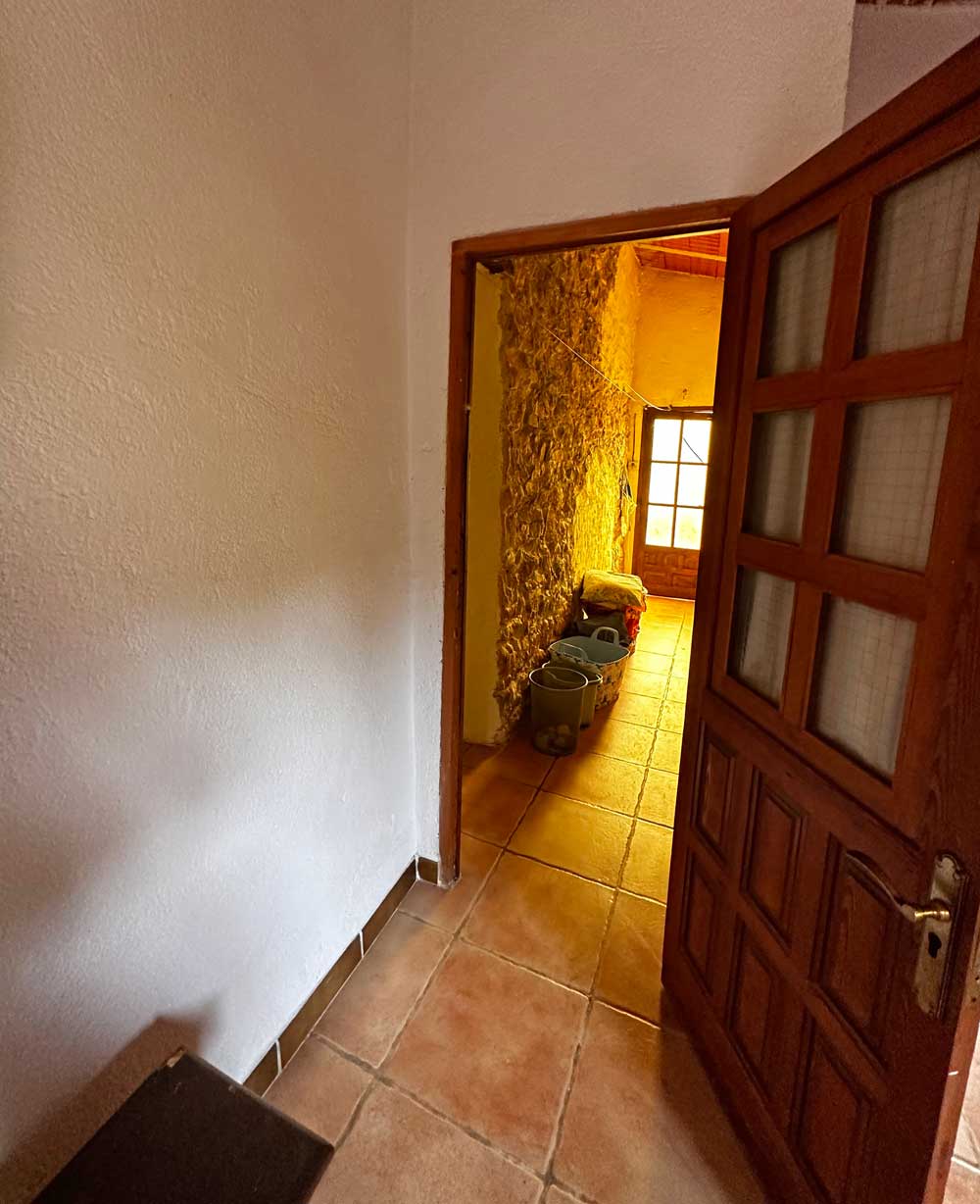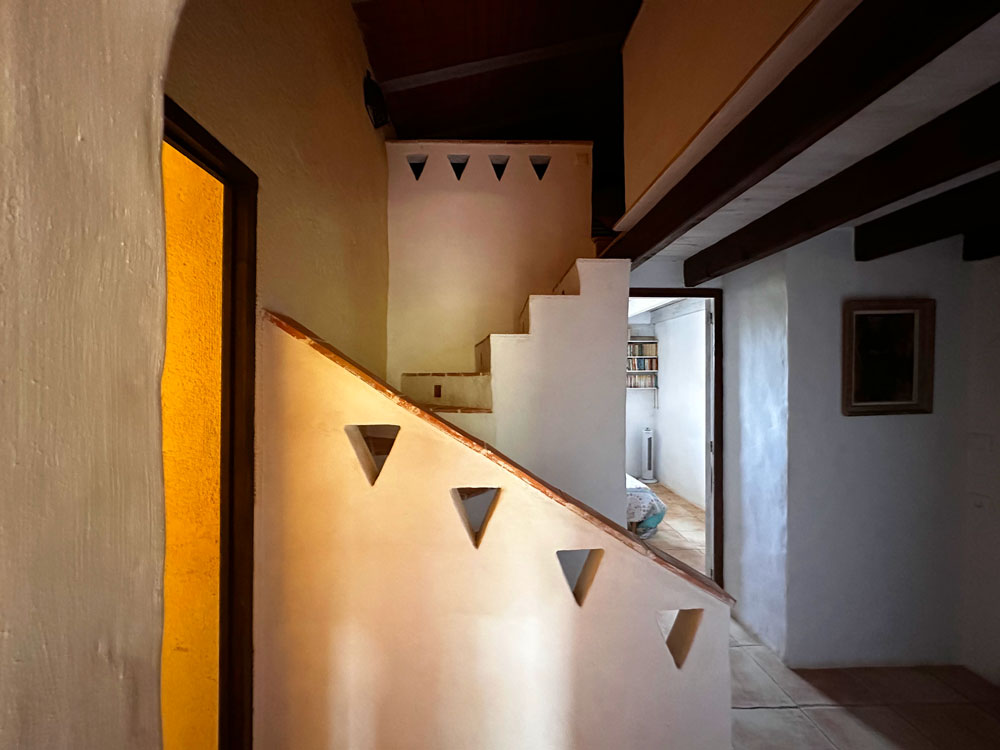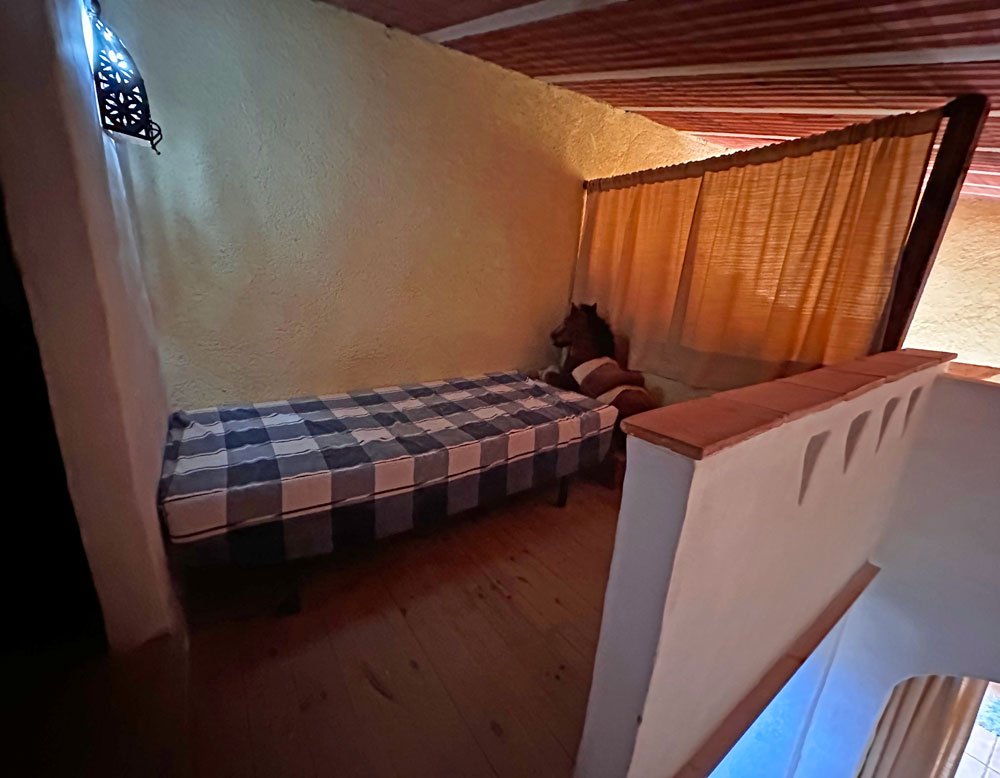 garden side dry stone finca for sale alicante province
drystone Finca for sale Lliber Alicante front facade
dining-area-dry-stone-finca-Lliber
drystone finca for sale jalon valley sierra de bernia
dry stone Finca Lliber Alicante top shot
dry stone finca for sale front left
Living-area-dry-stone-finca-Lliber-2
Patio-behind-dry-stone-finca-Lliber
dry stone finca for sale front facade
Dry stone finca for sale Costa Blanca
dry stone finca for sale back side of the house
dry stone finca for sale porch side
Dry-stone-finca-Lliber-side-facade
Living-area-dry-stone-Finca-Lliber
View-from-the-south-side-of-the-house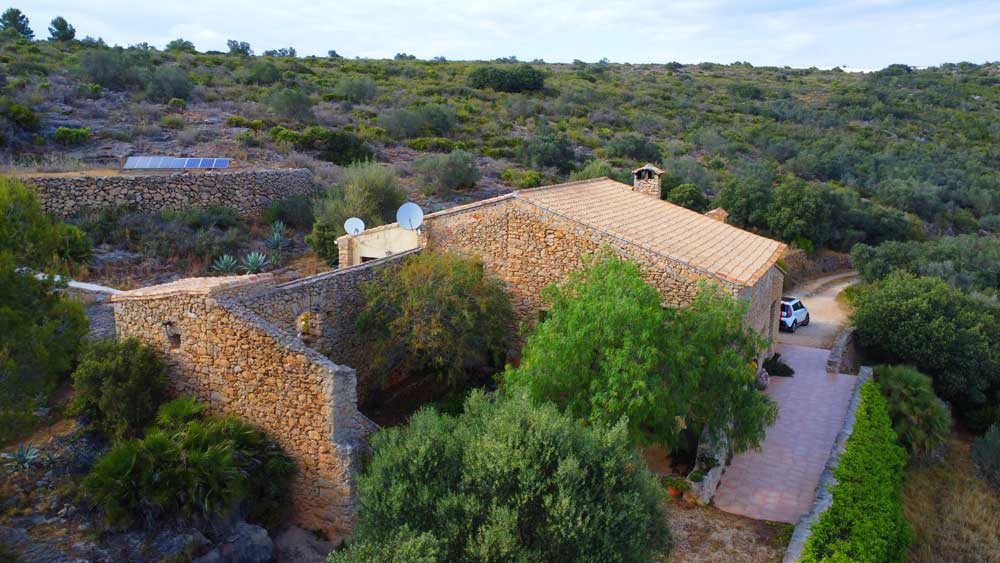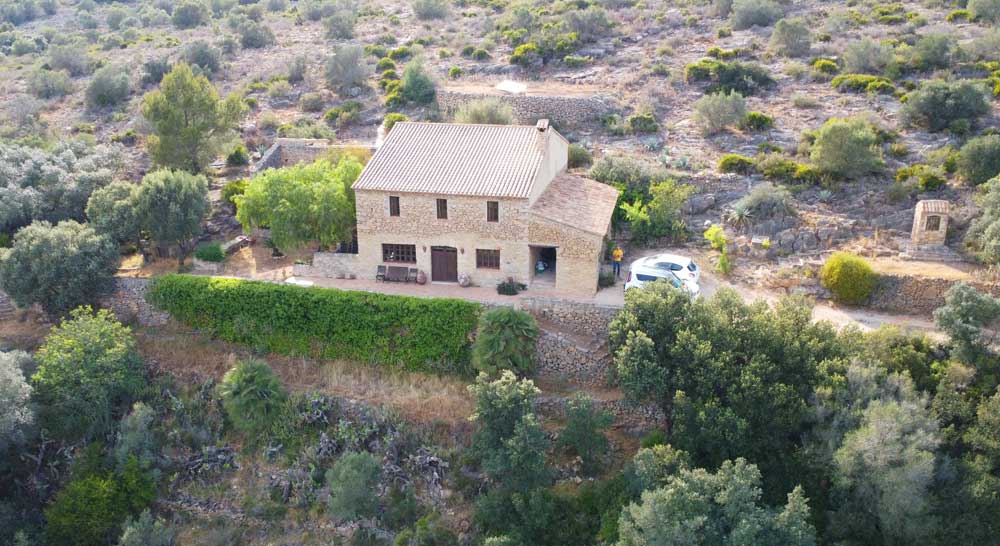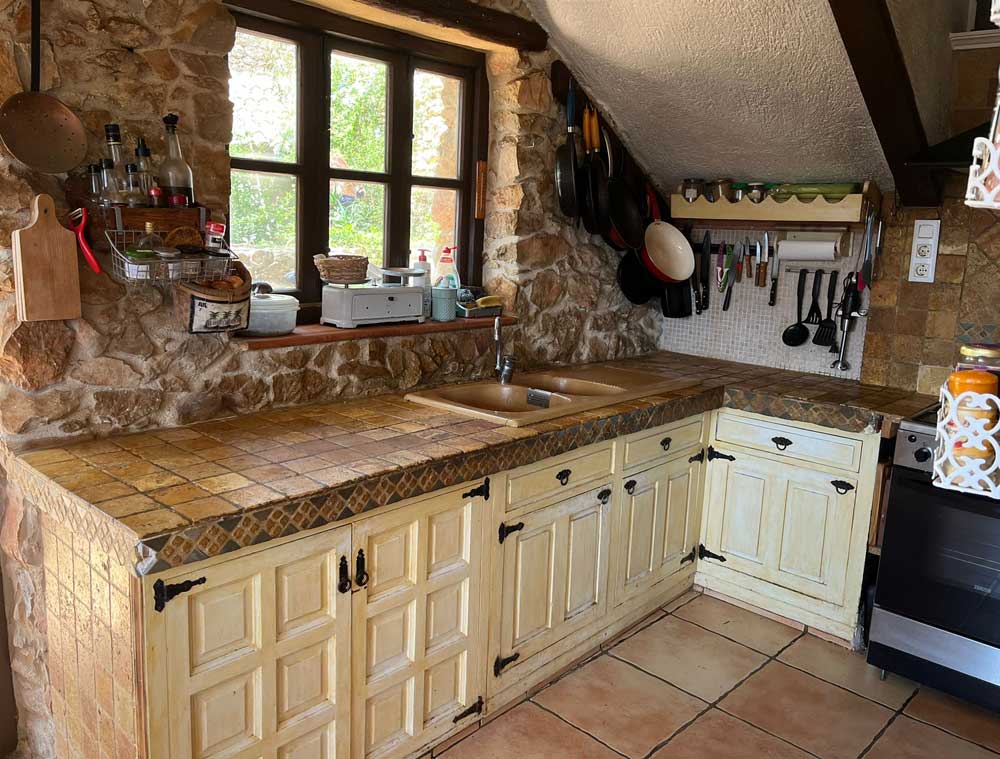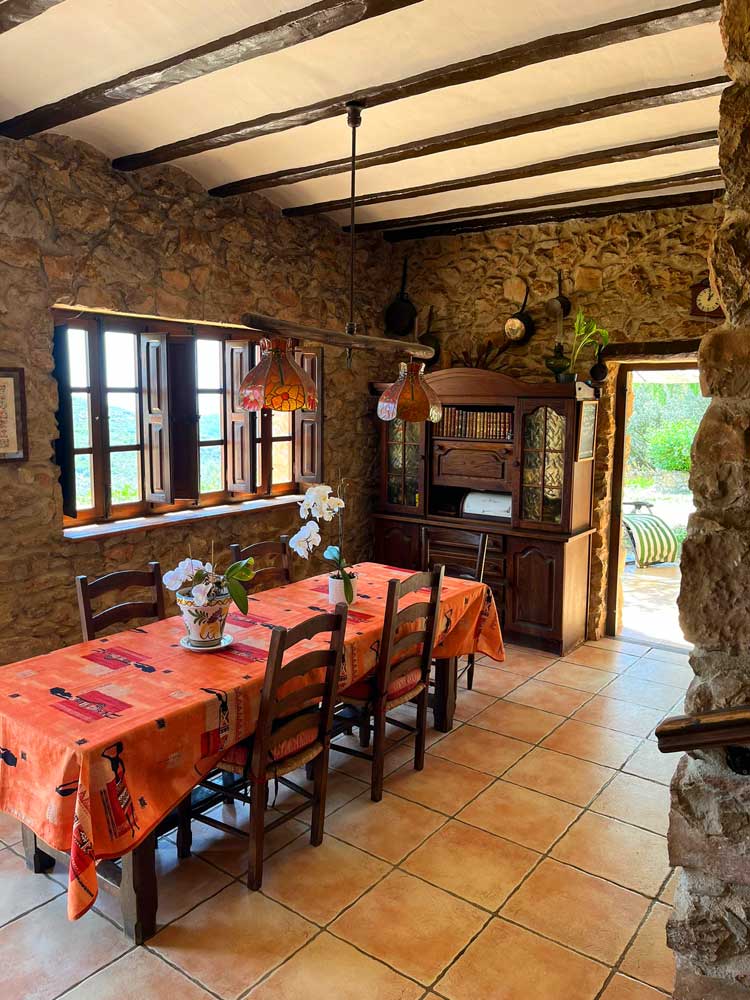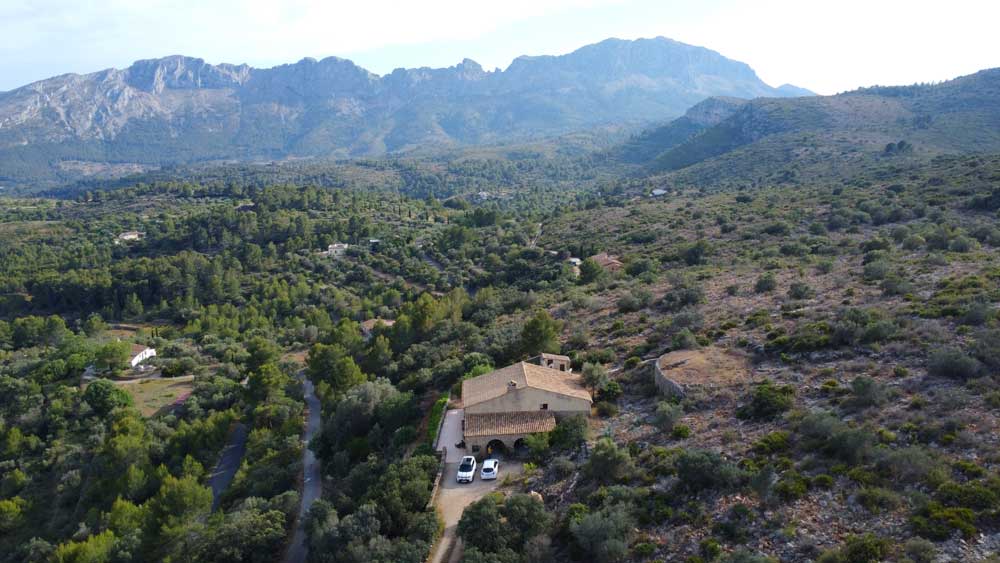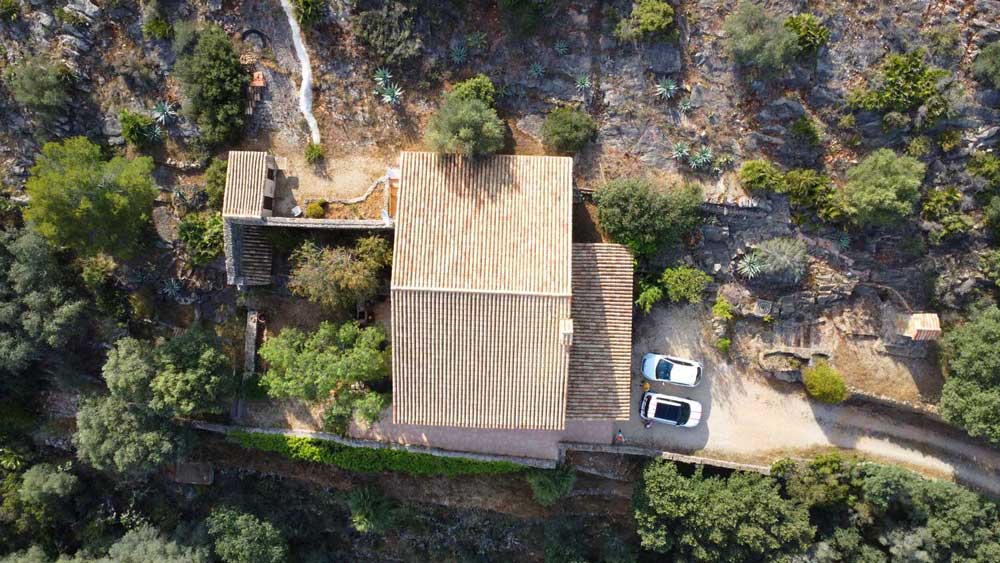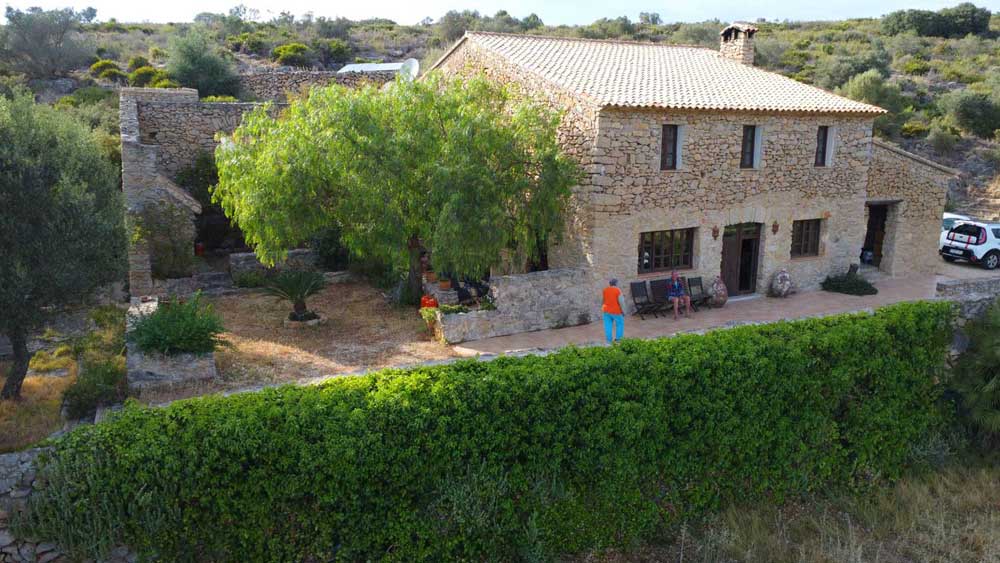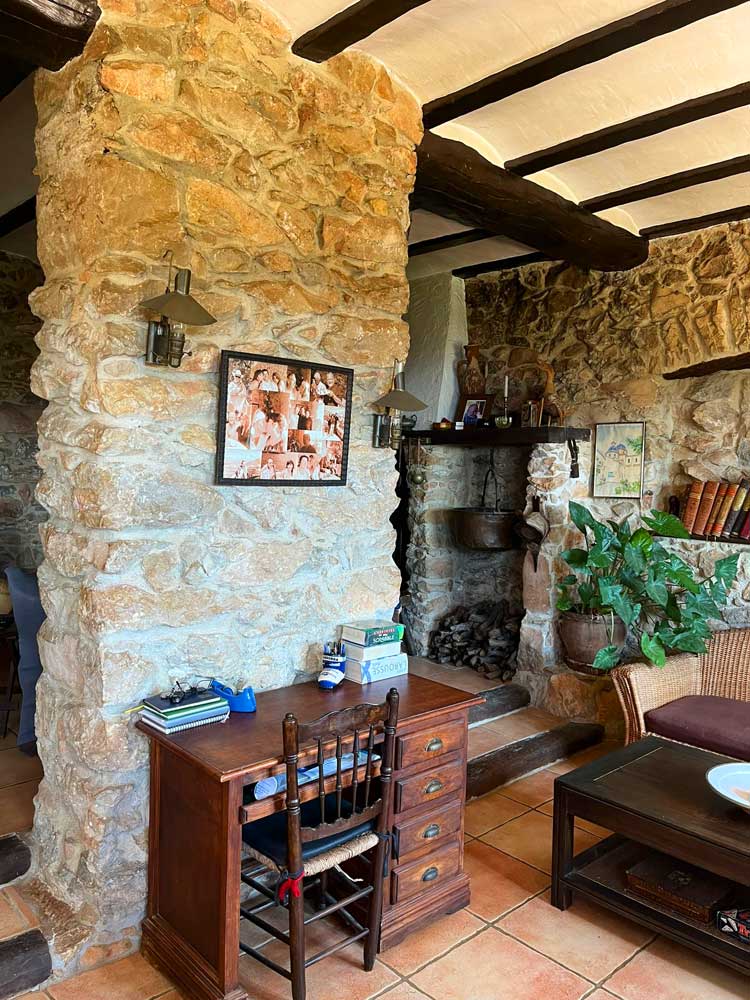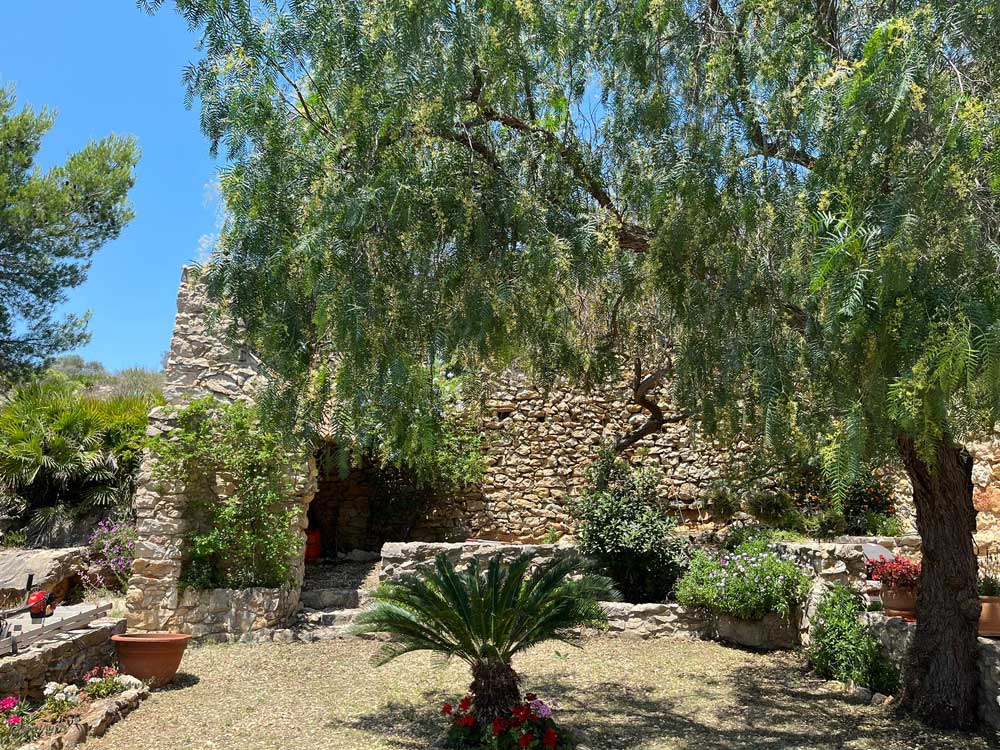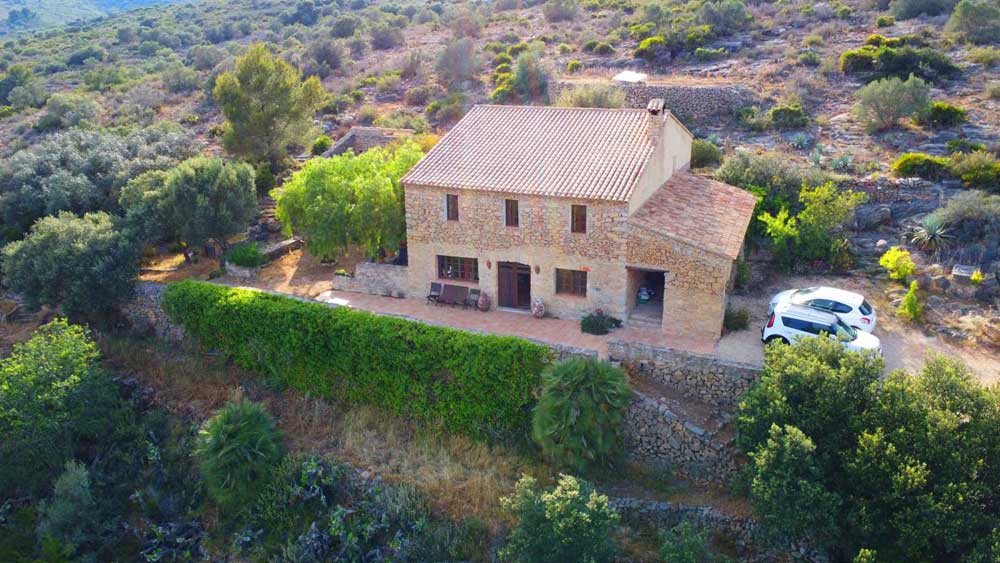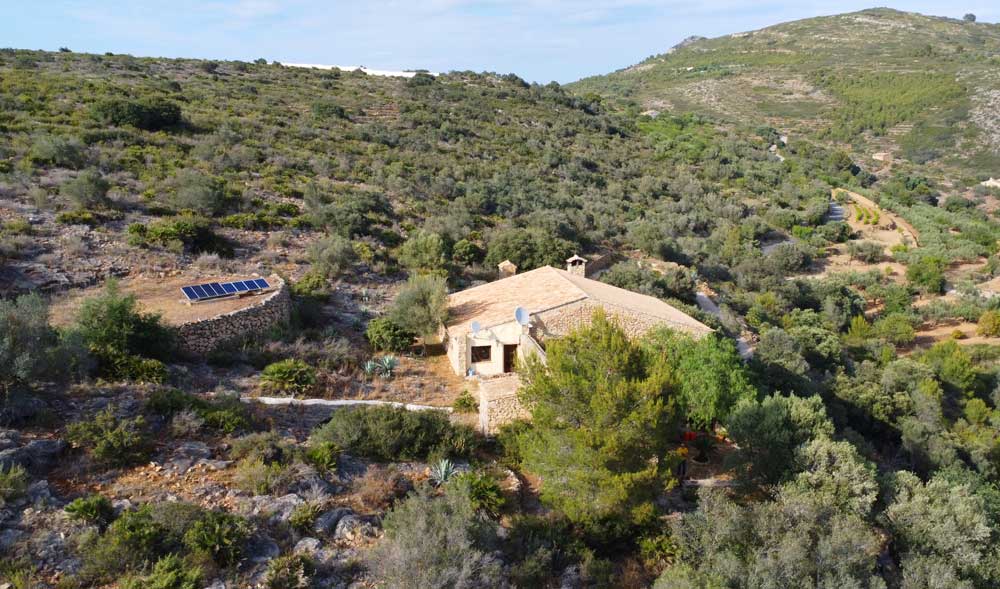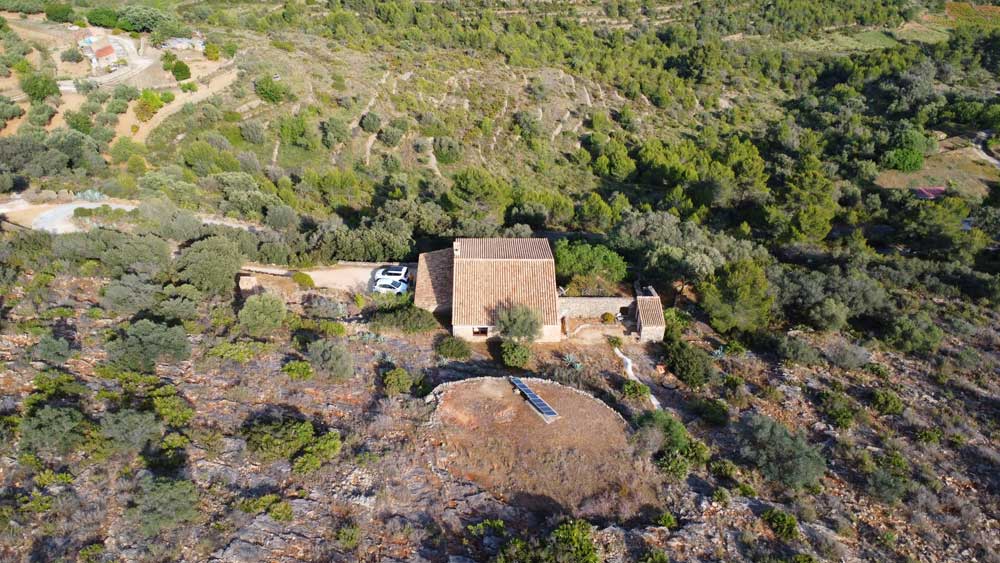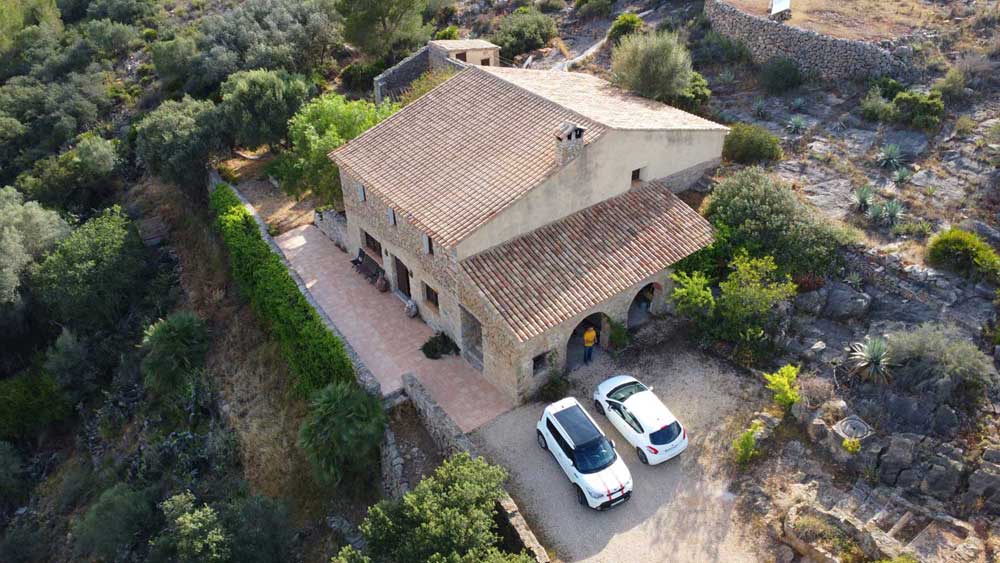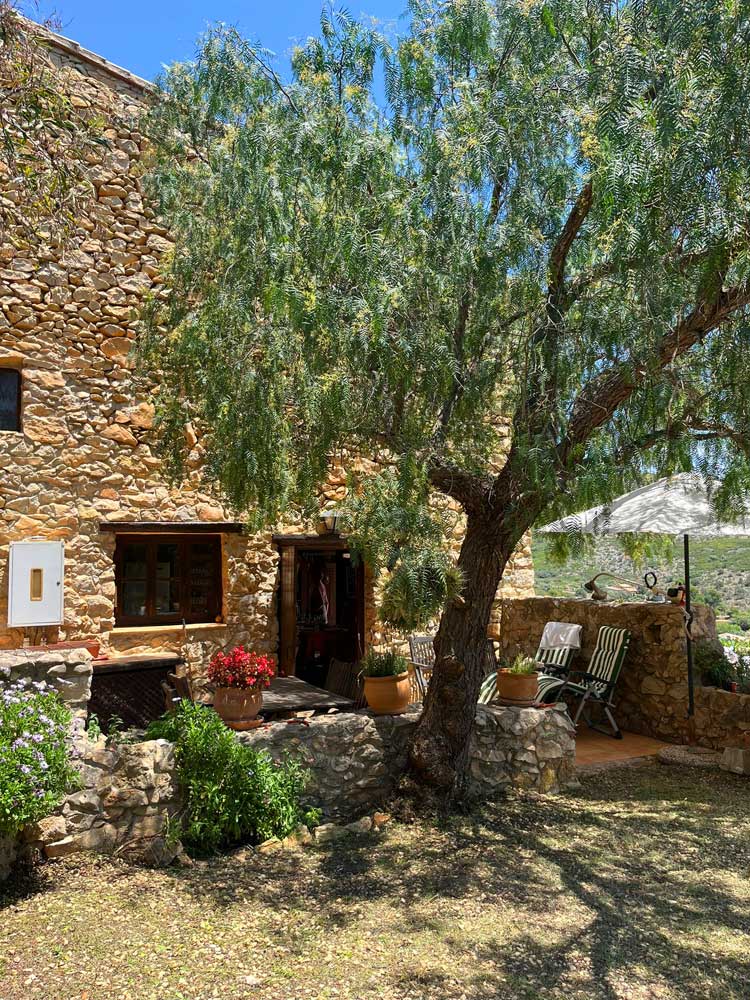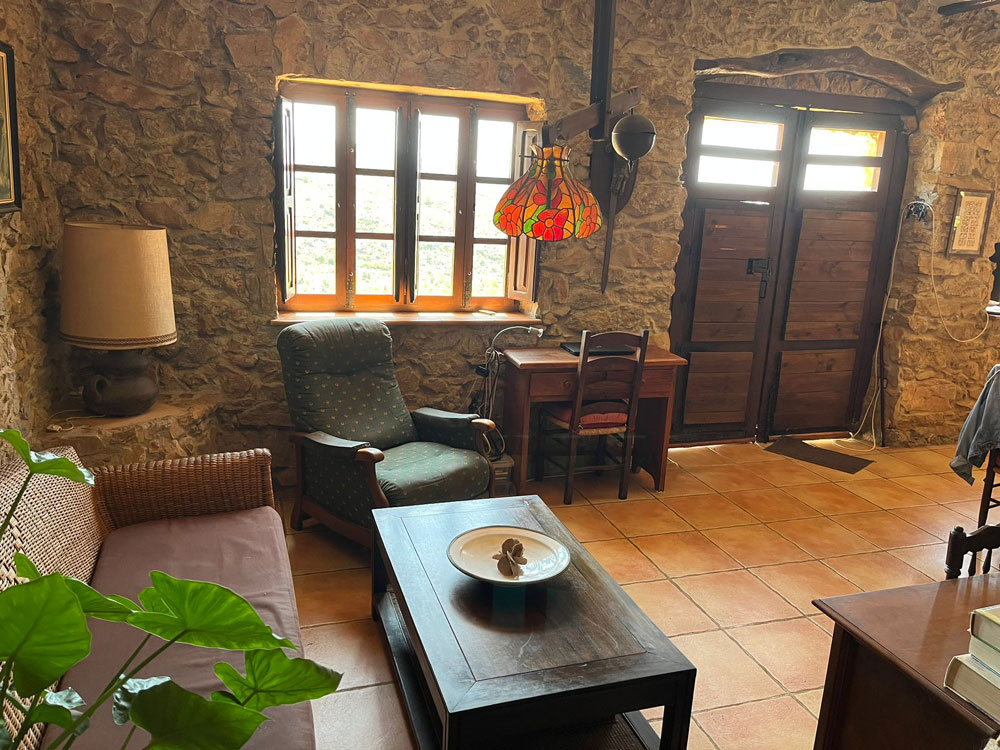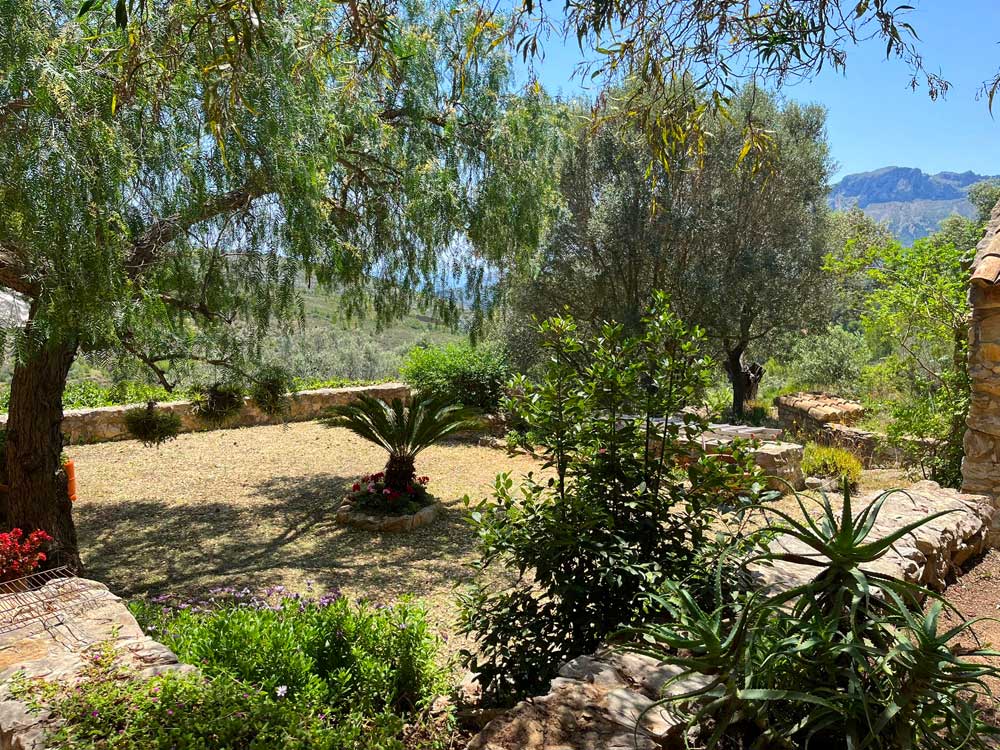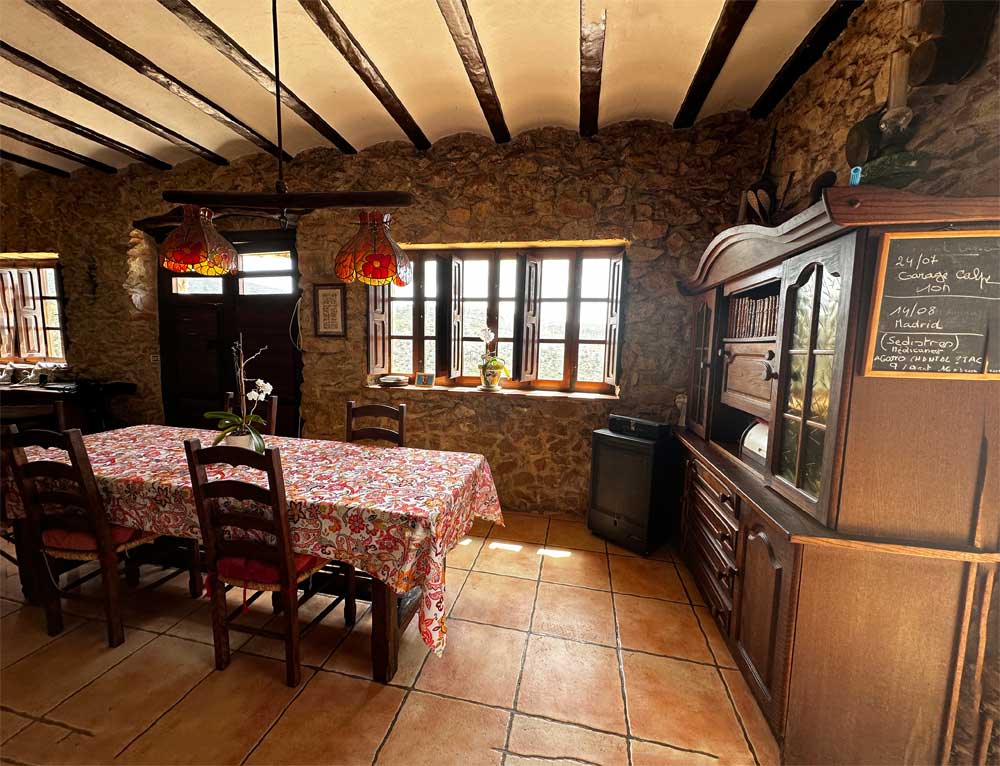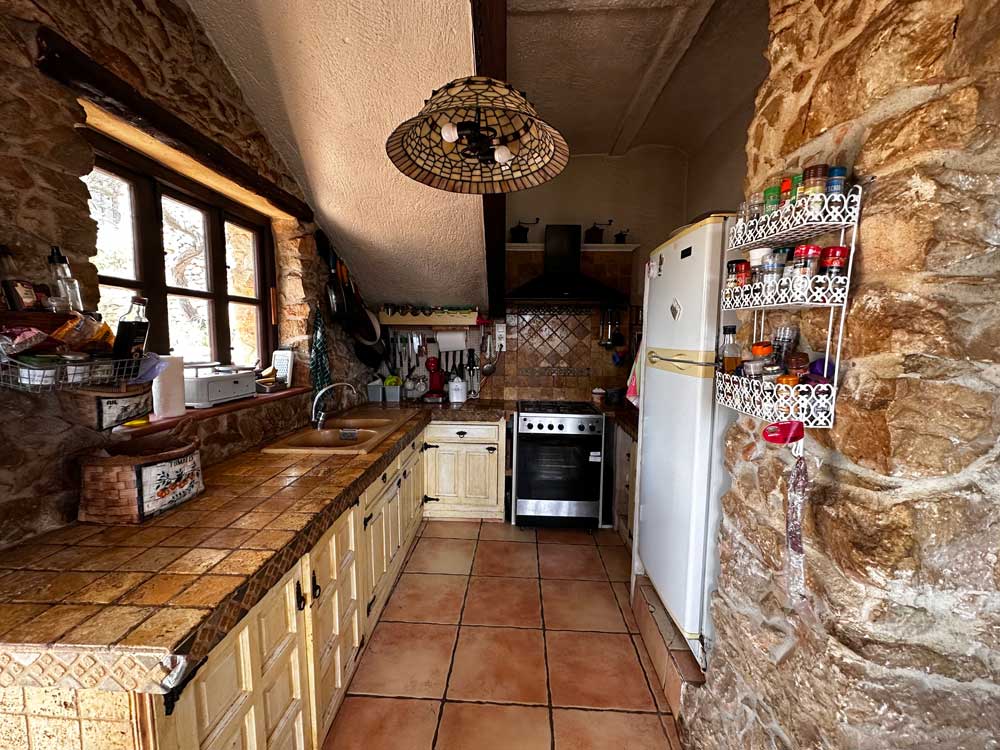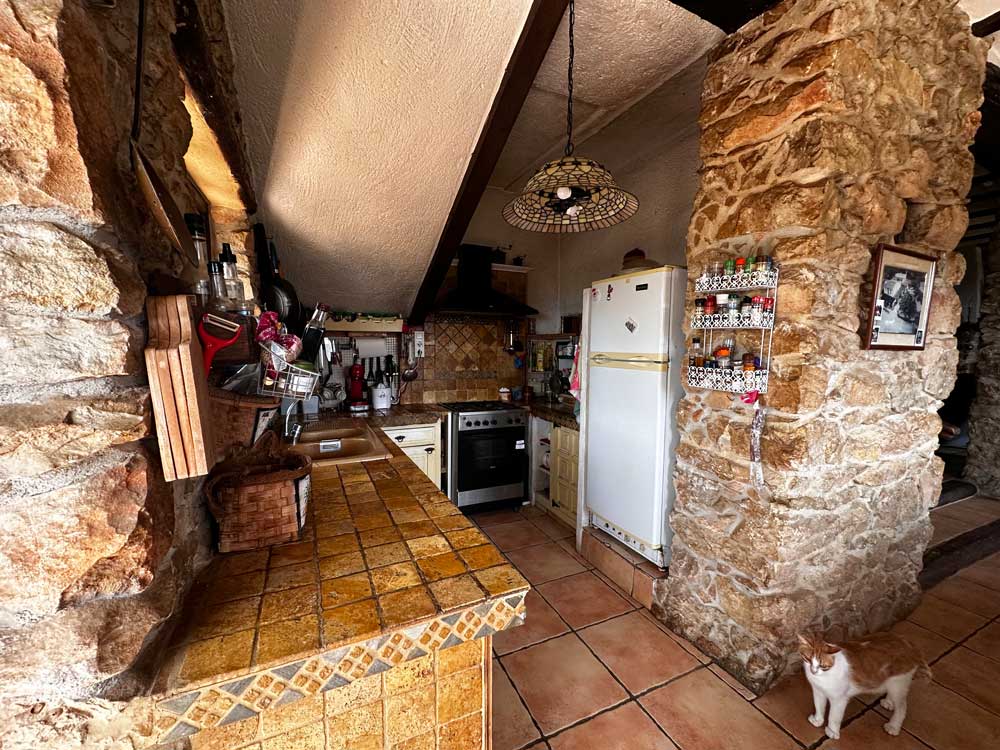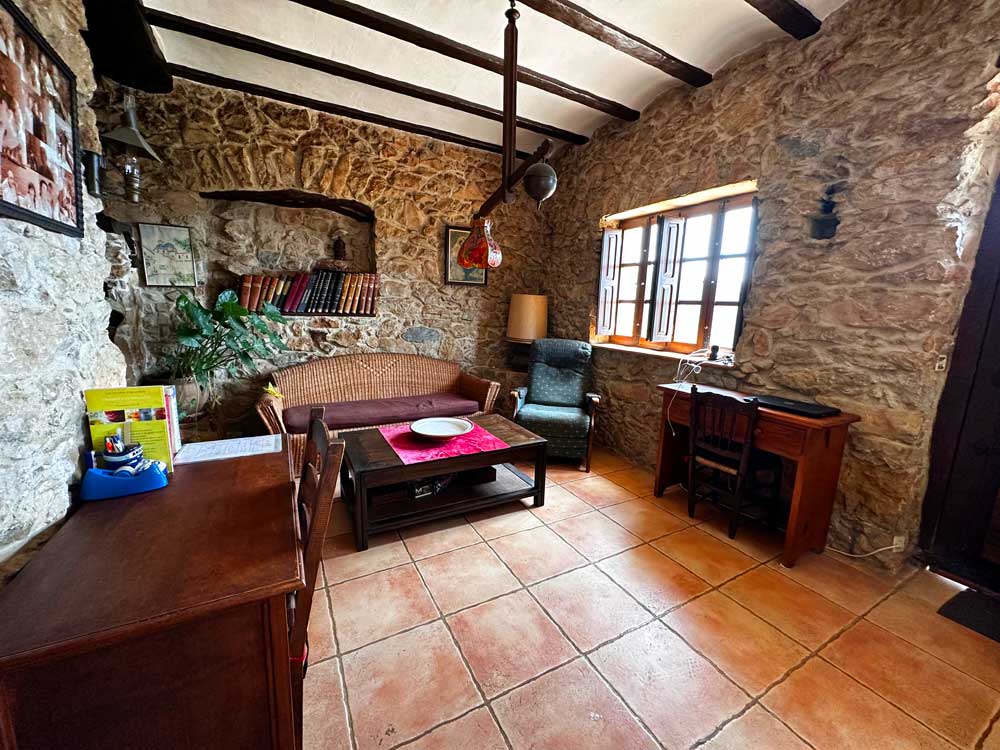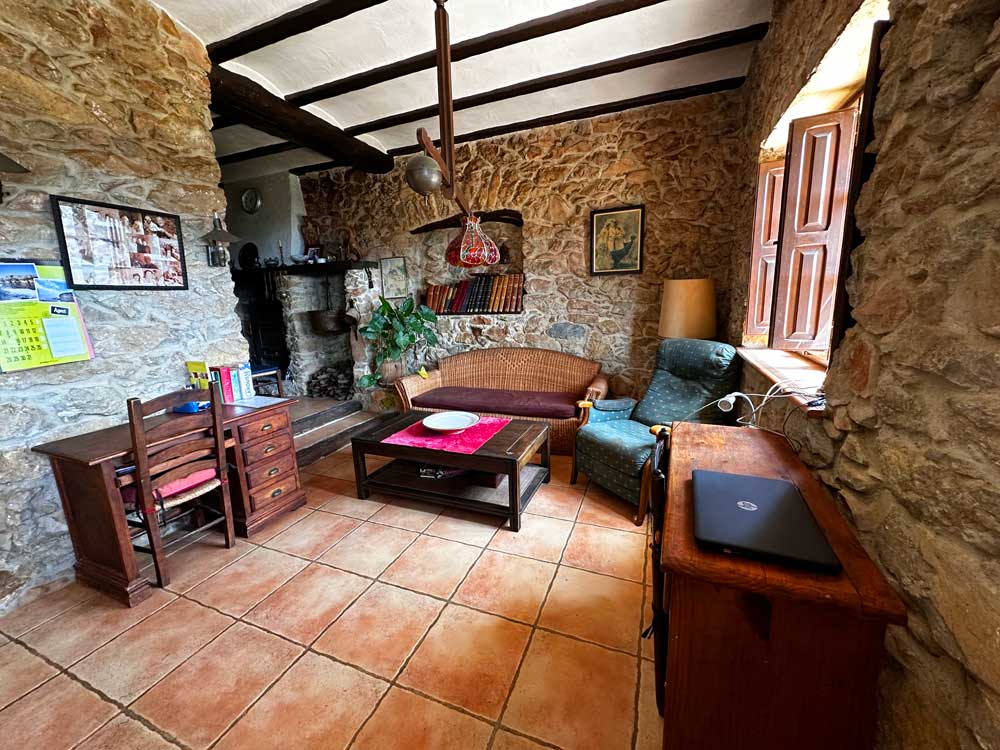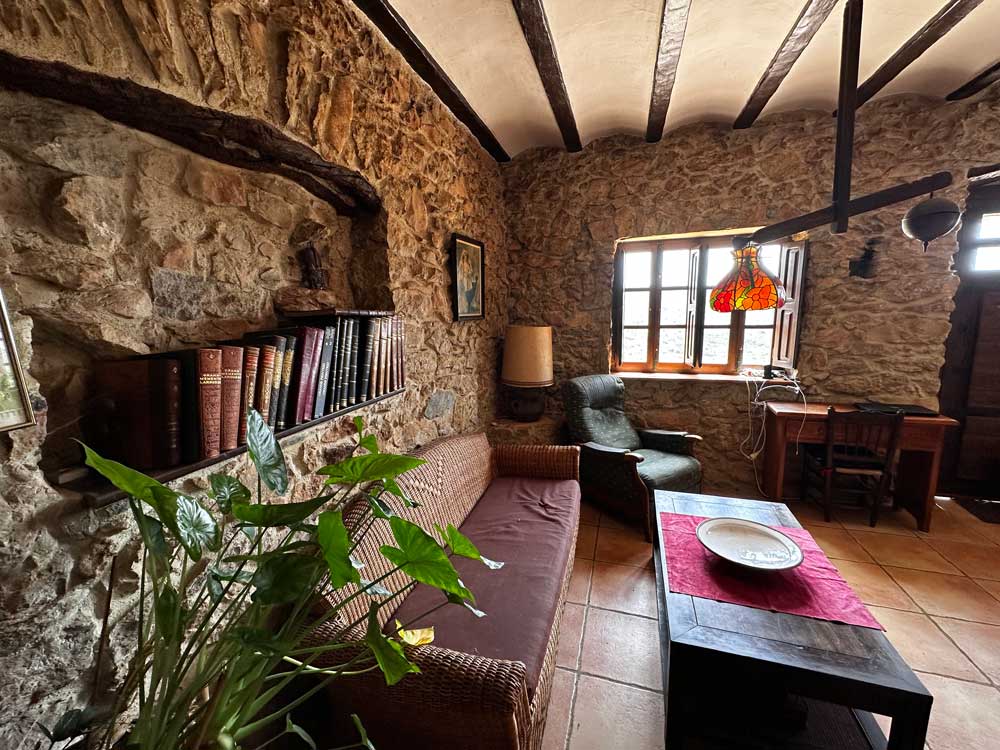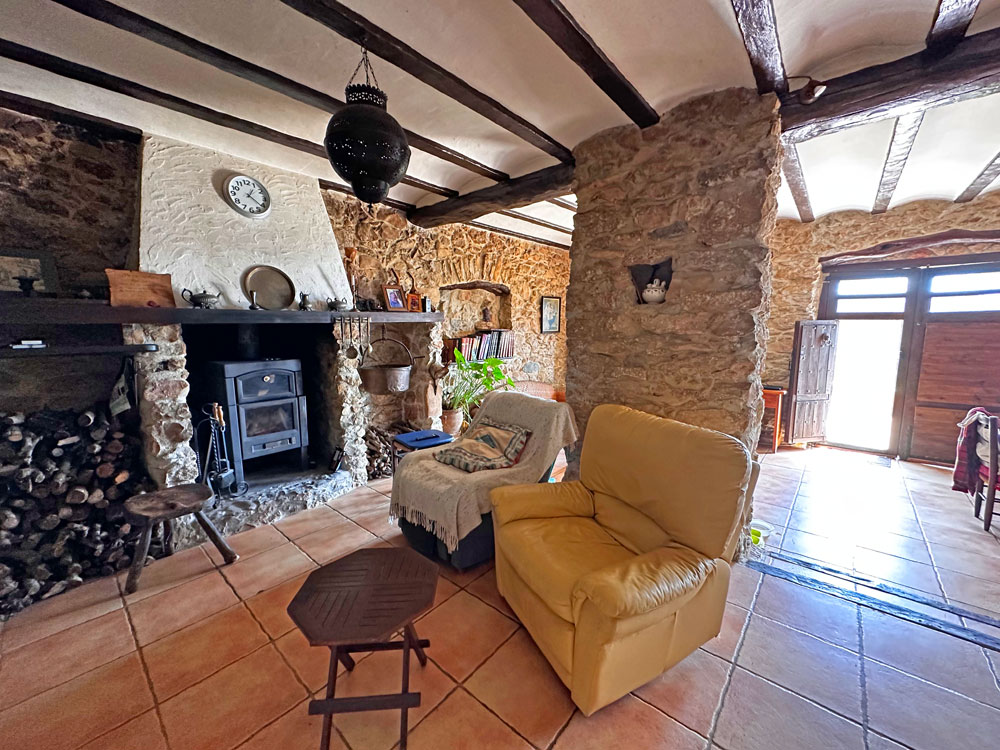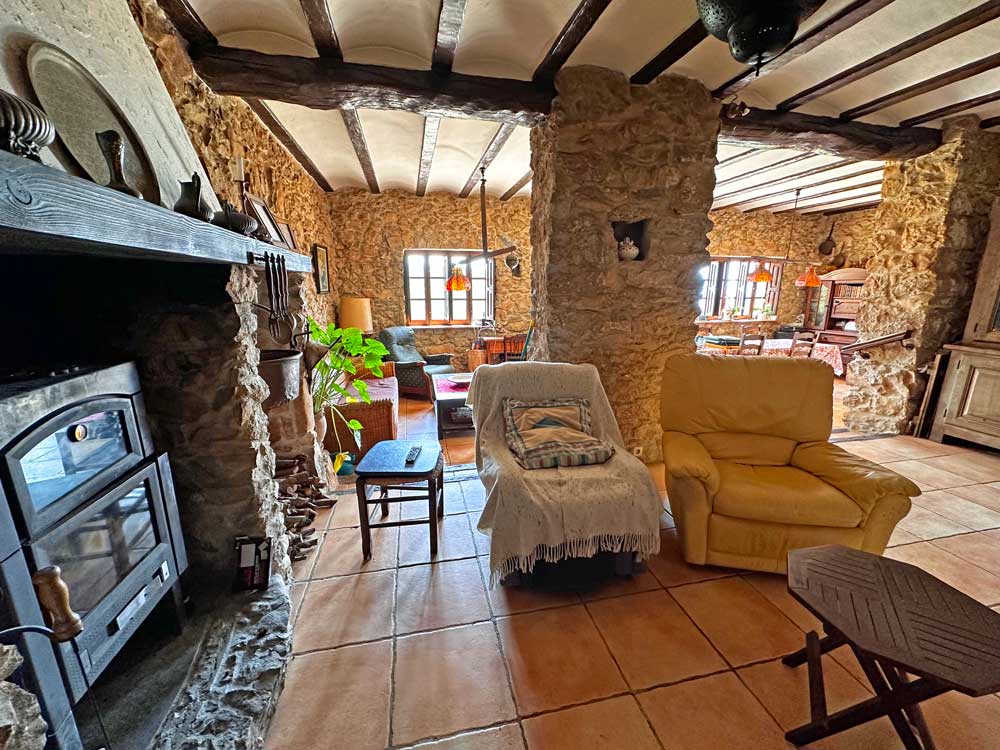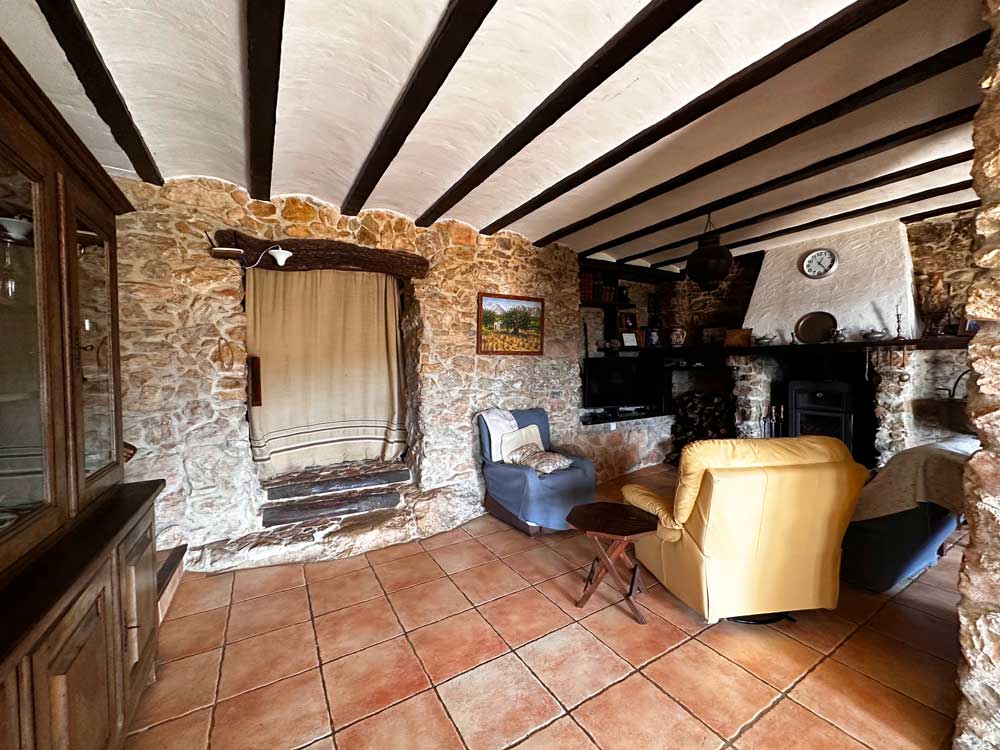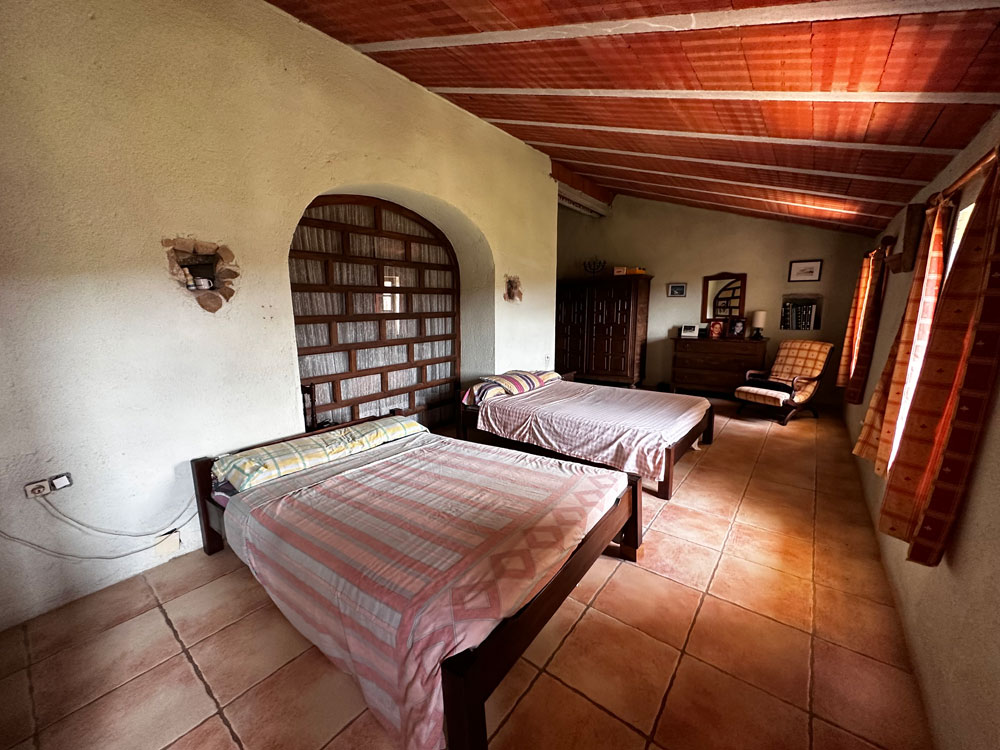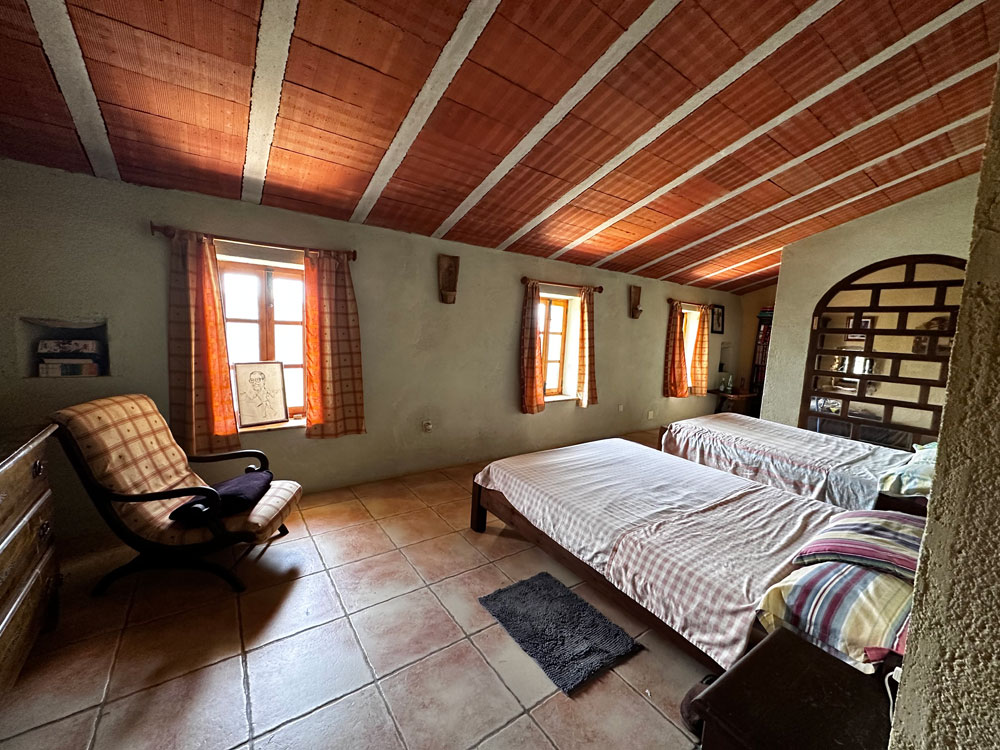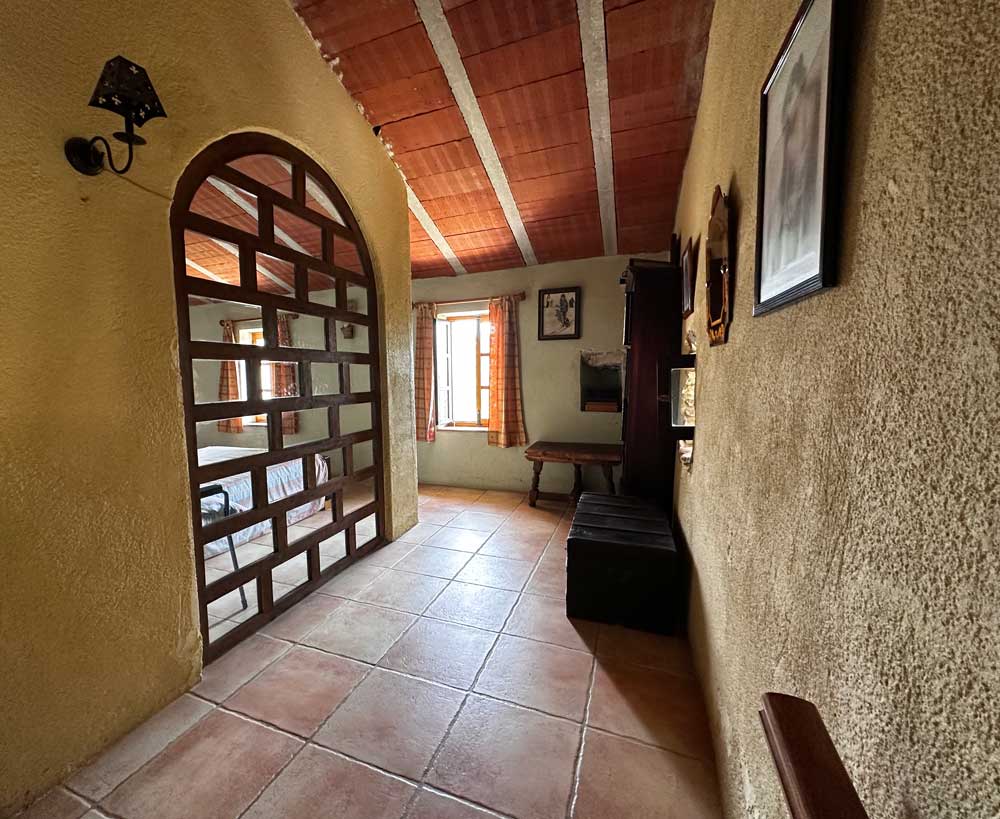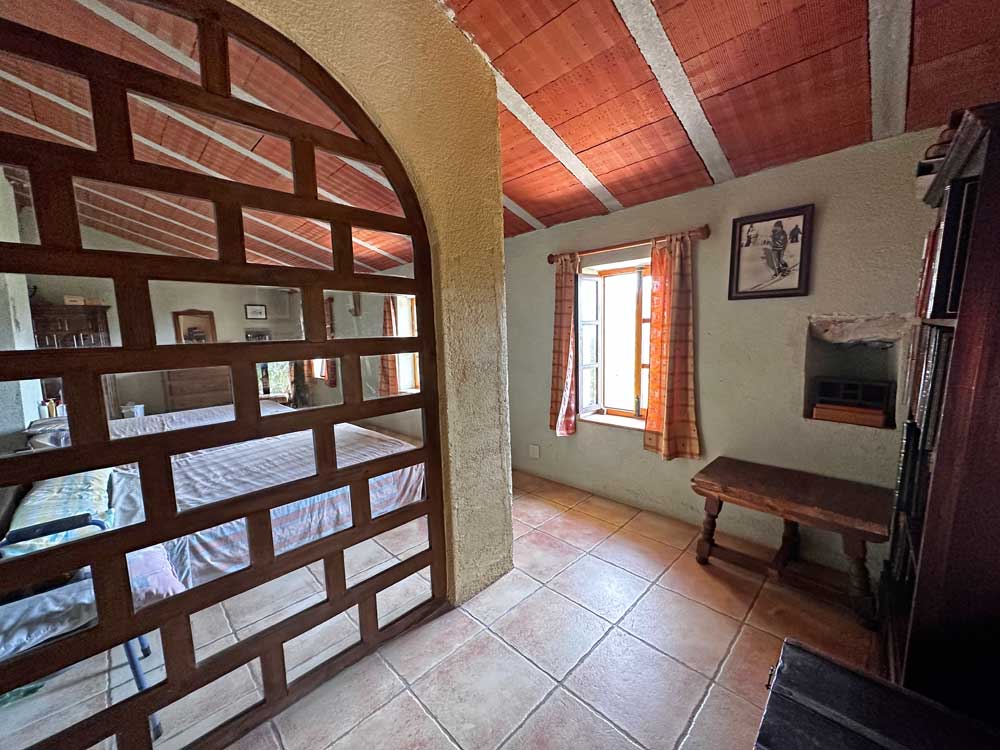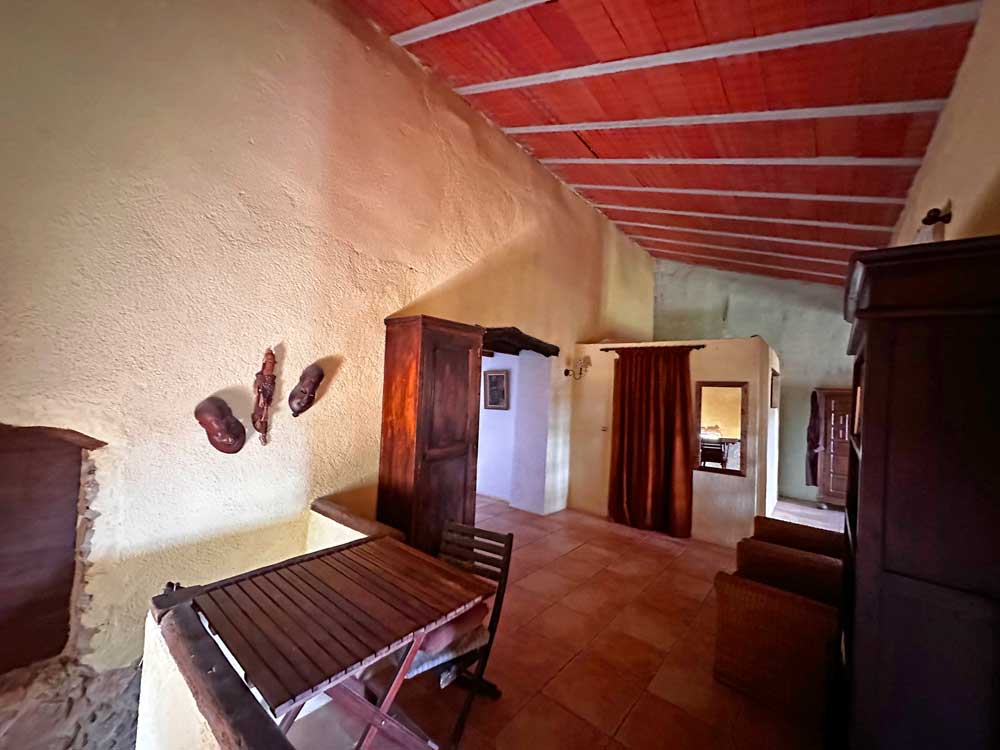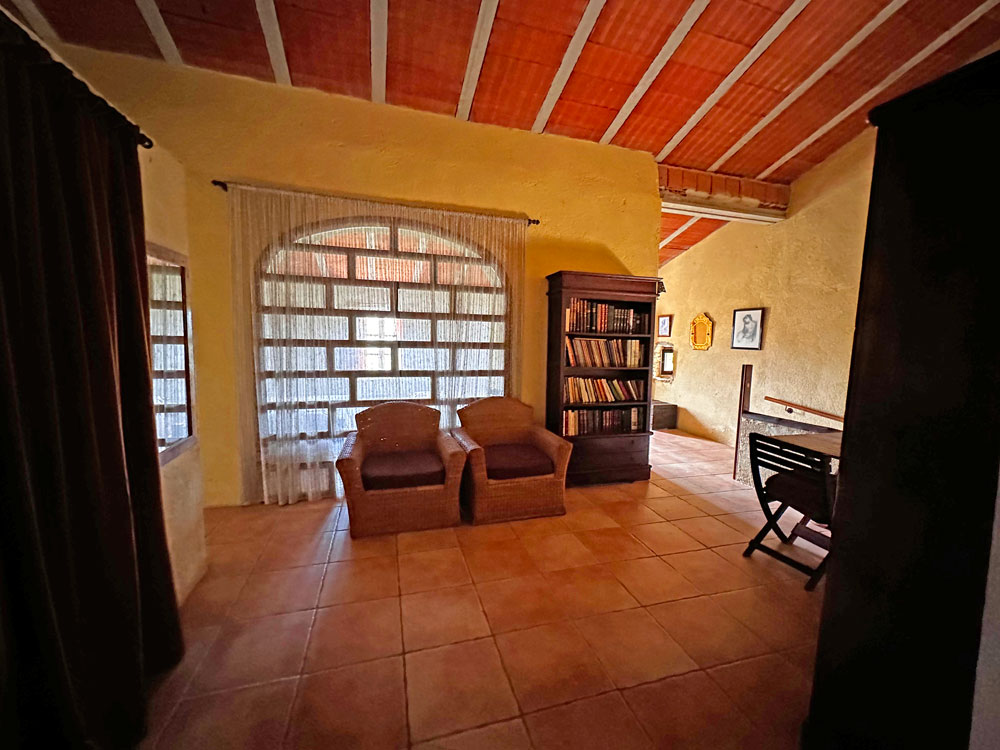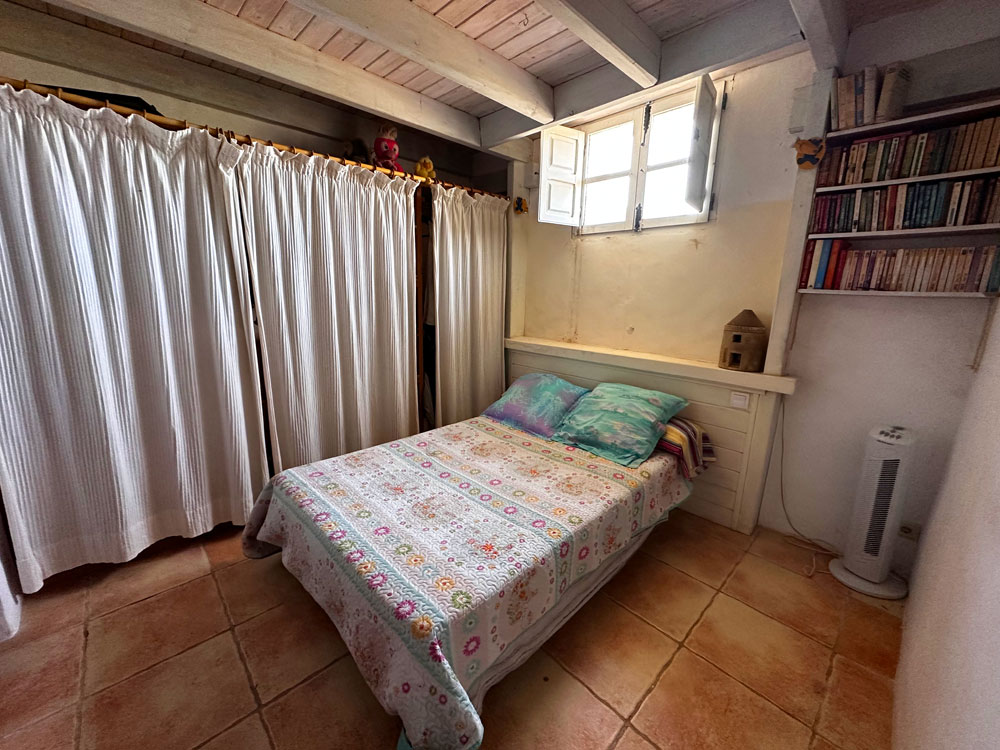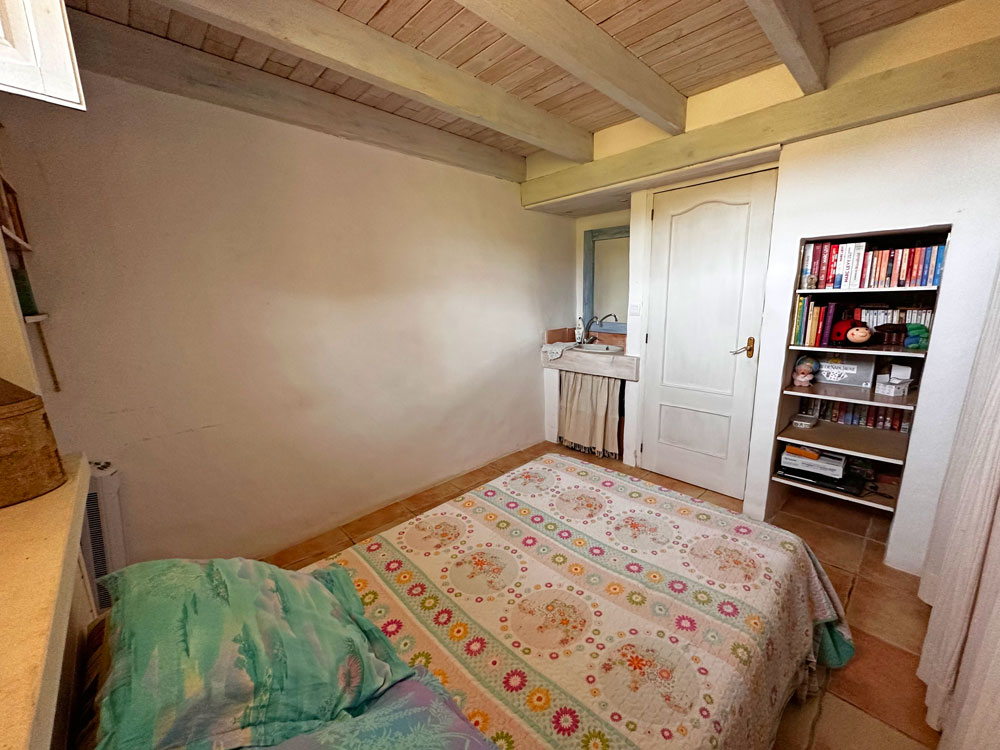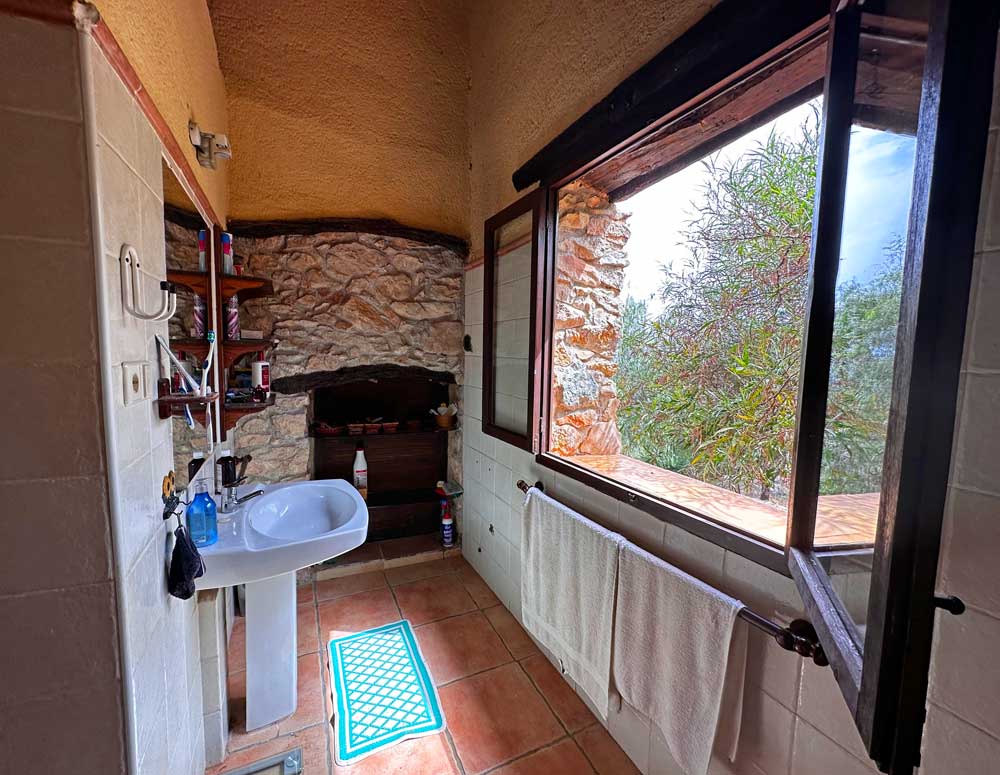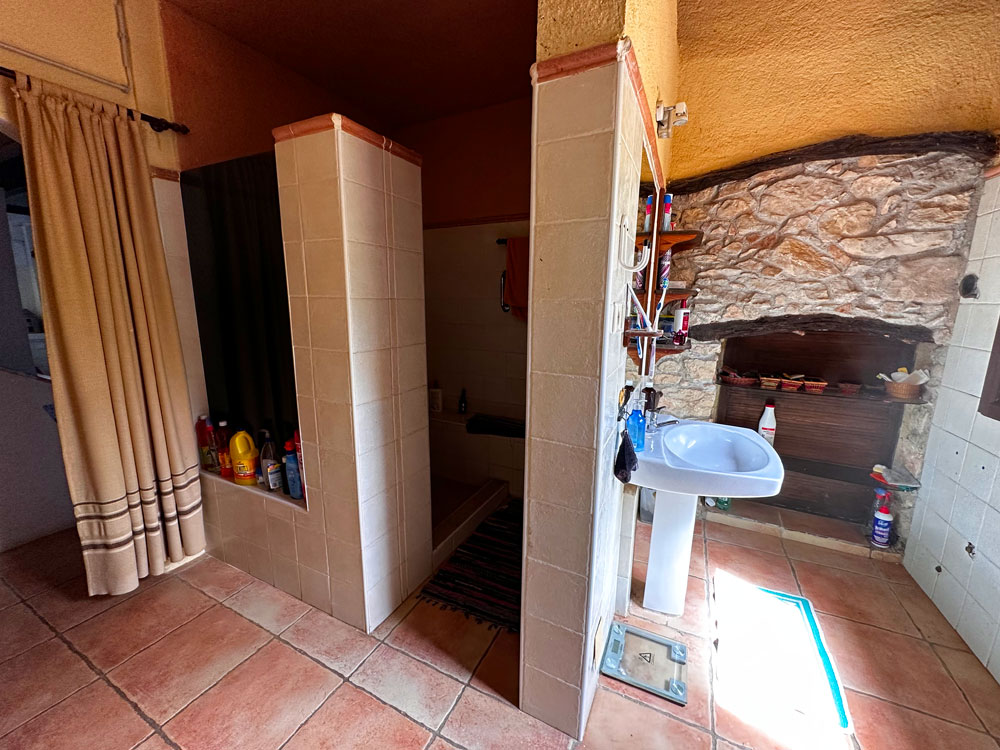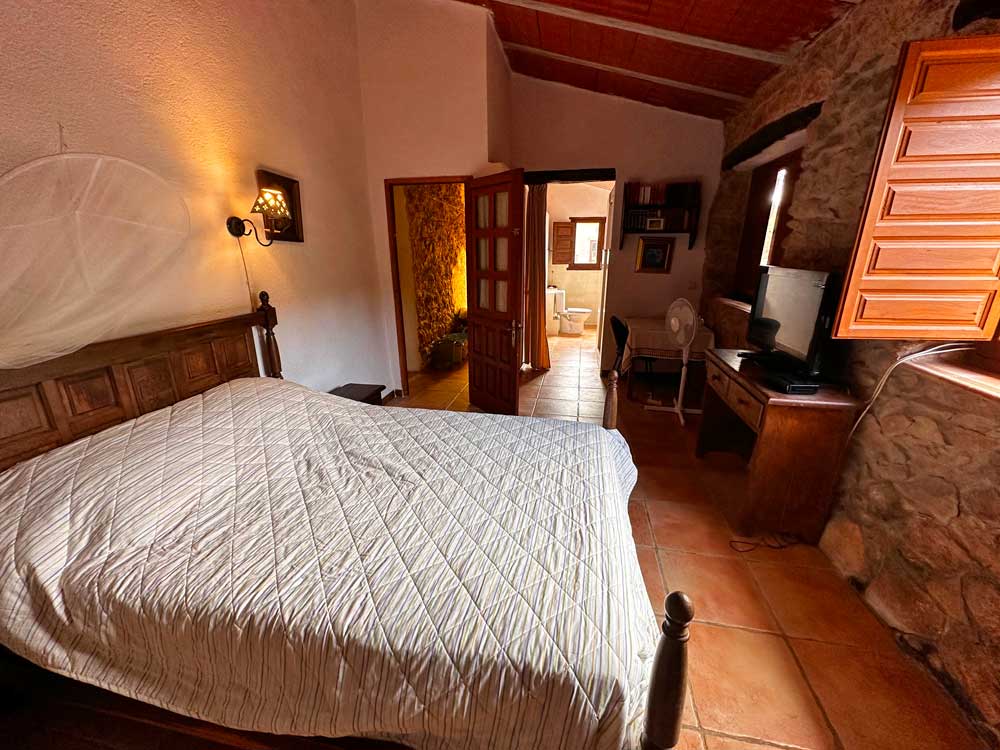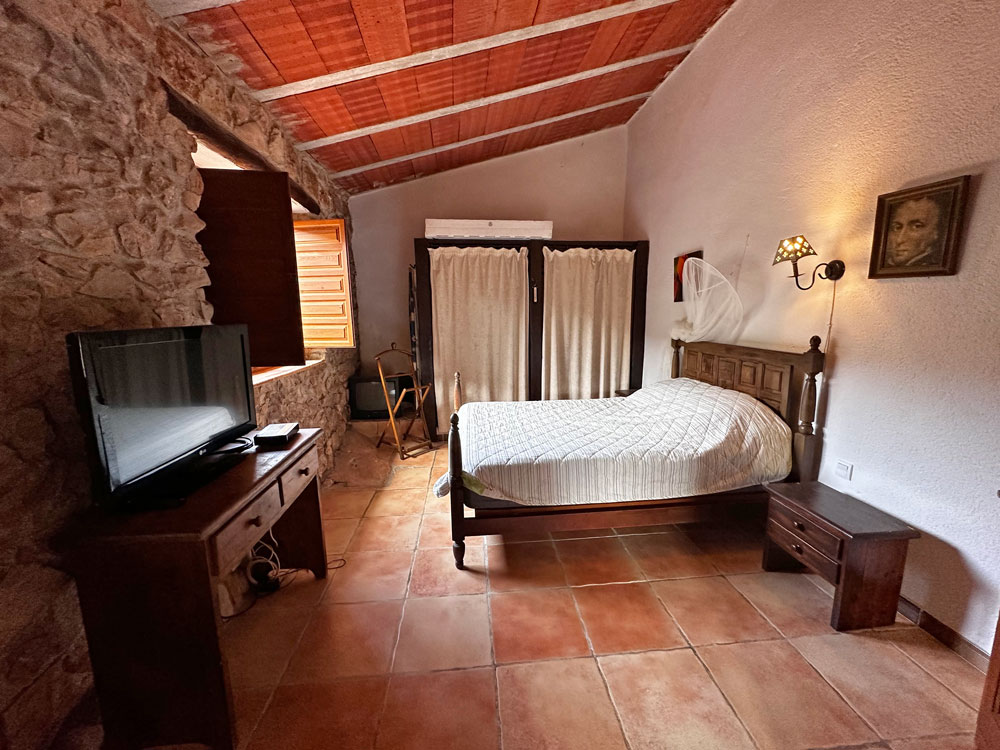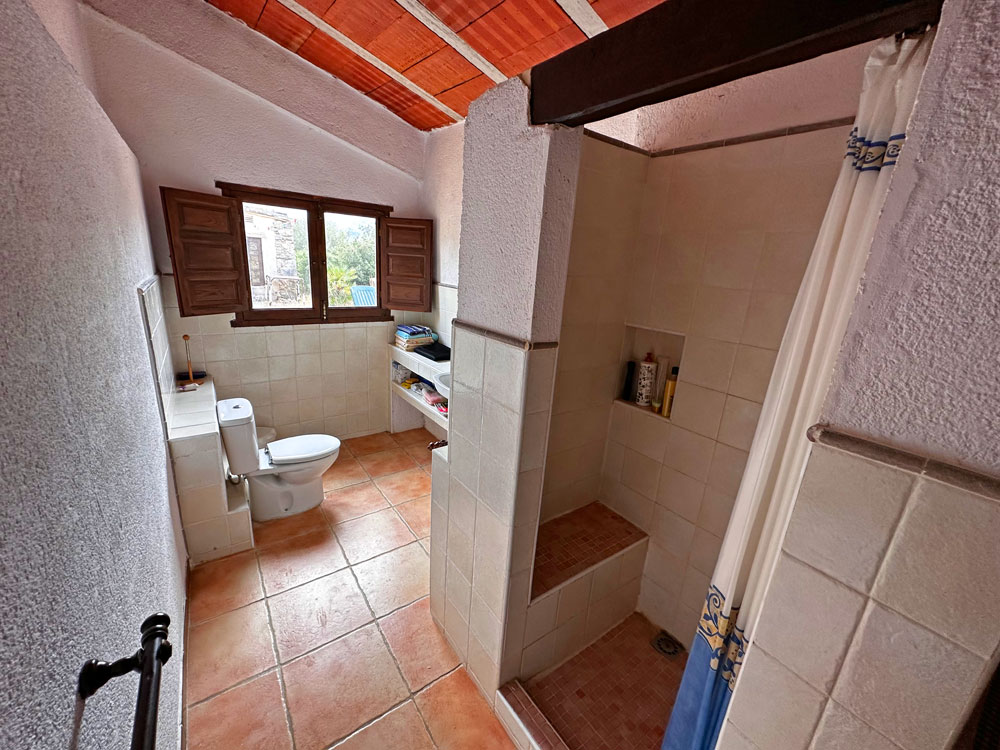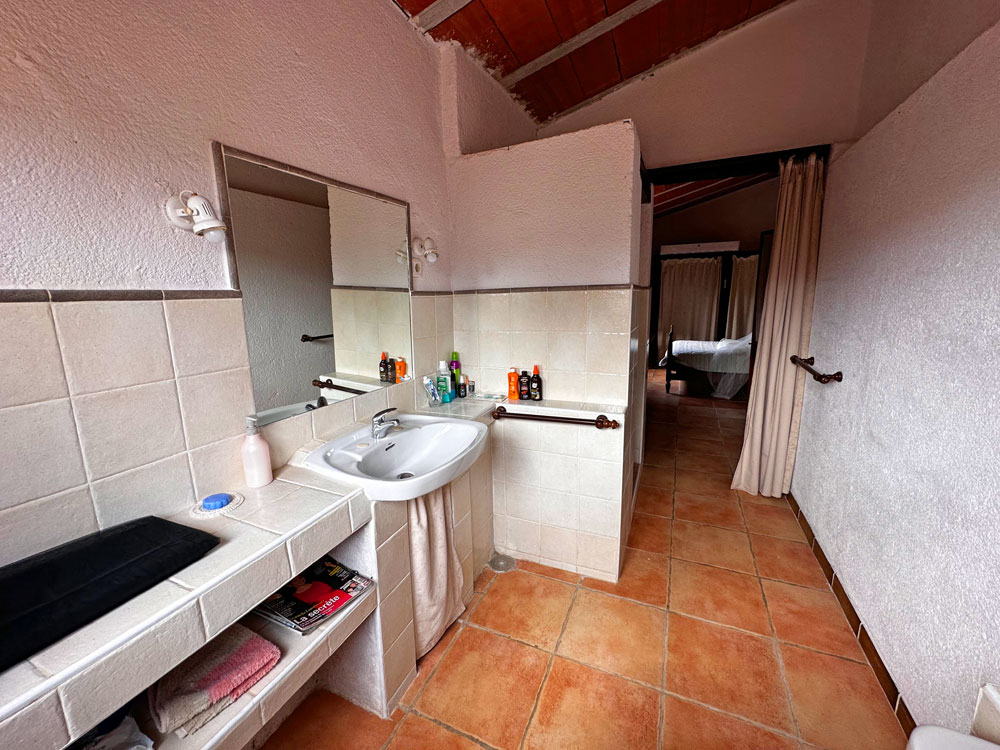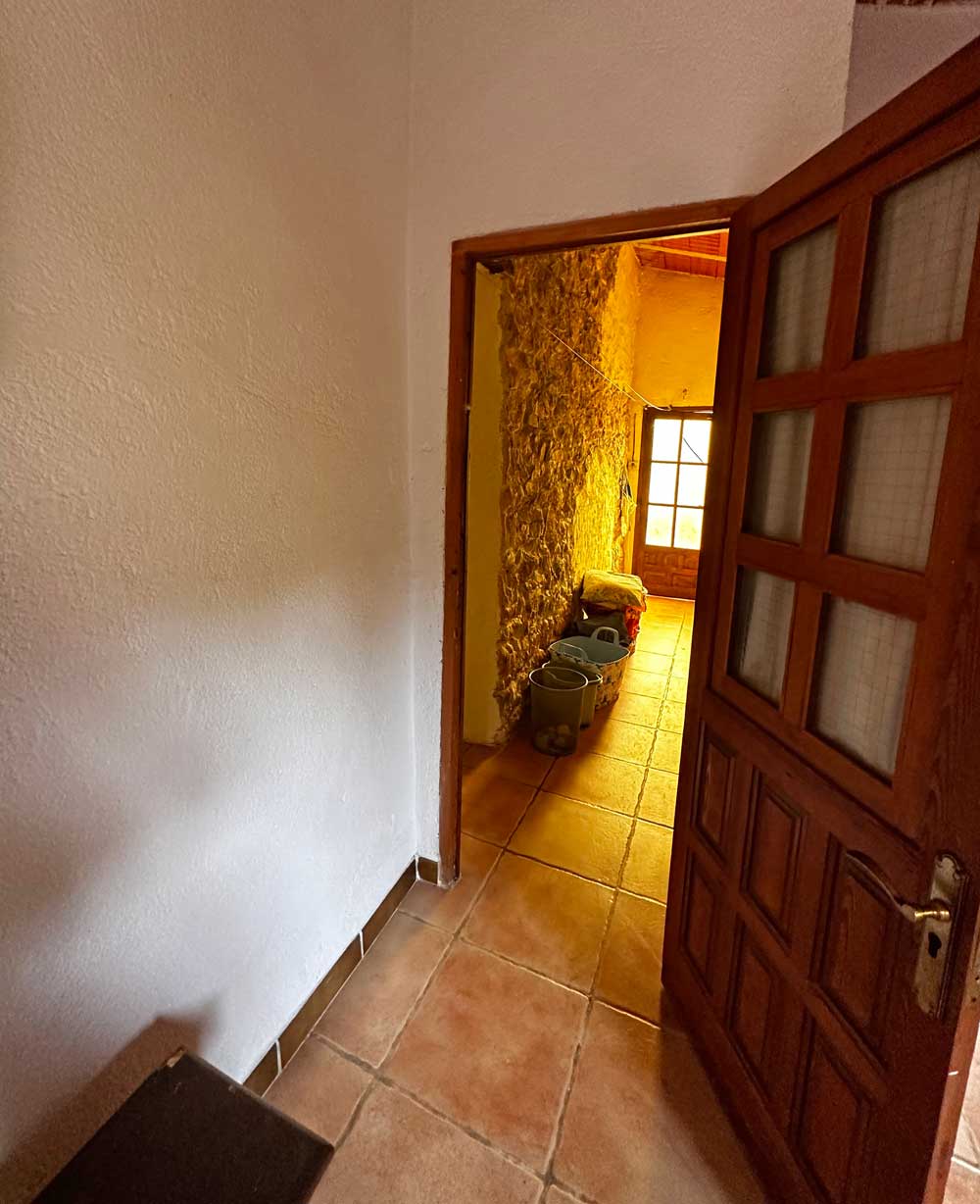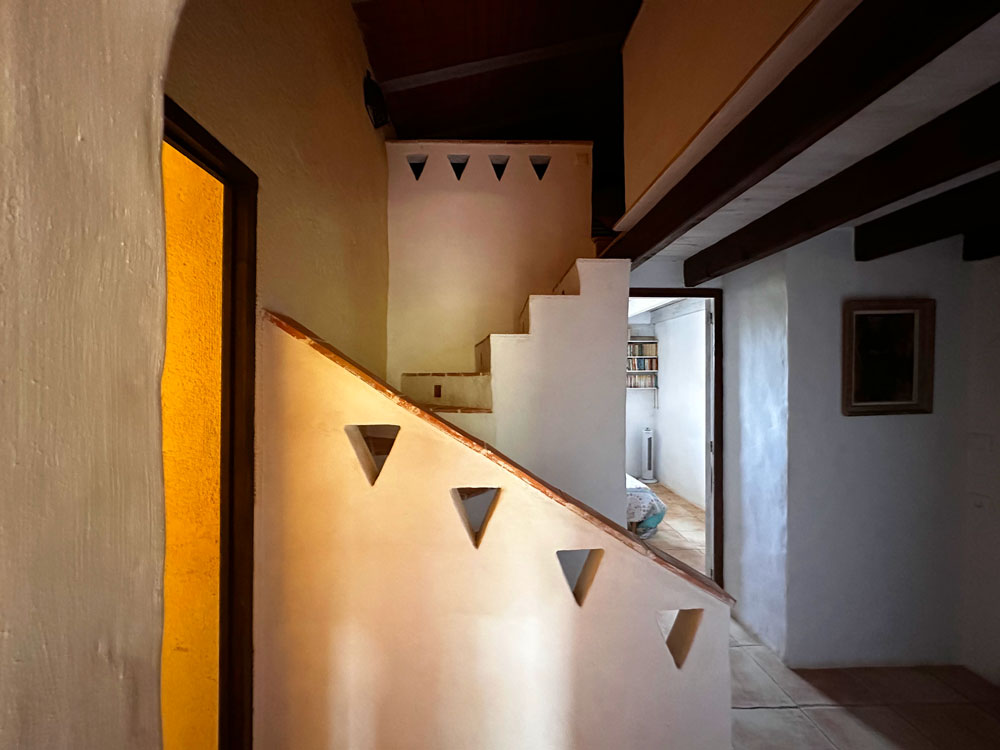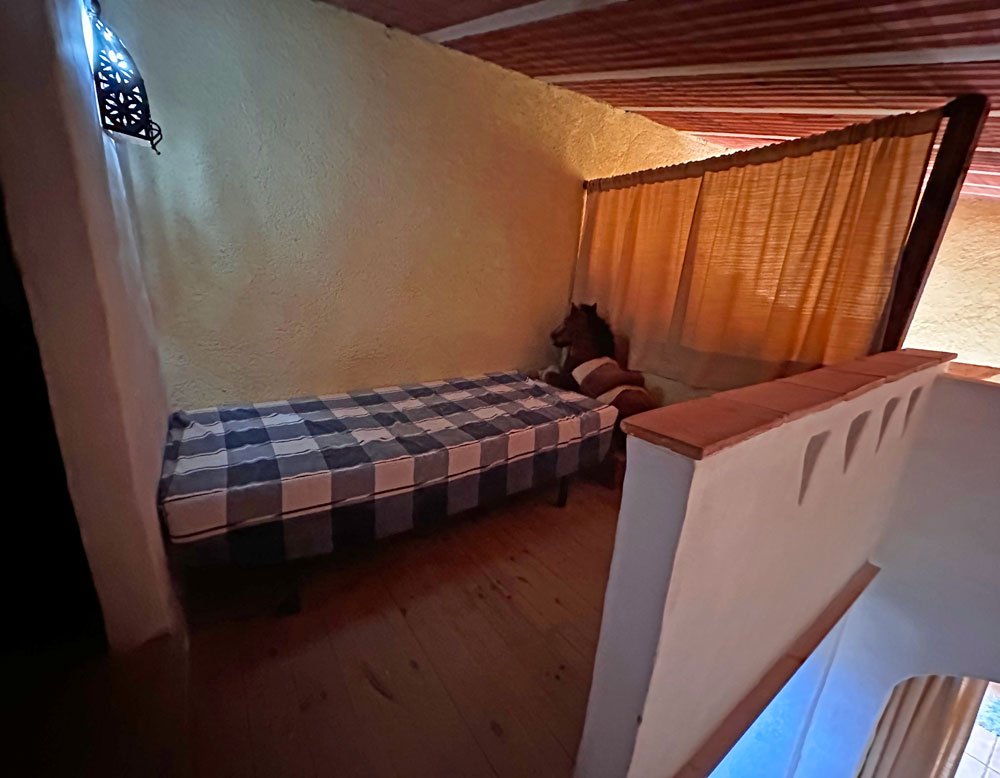 Stone Finca for sale in Lliber
Looking for a dry stone Finca on the countryside?
This natural stone Finca is located in the hamlet of Marnes, a ´partida´ of the municipality of Lliber in the province of Alicante. In this still virgin environment and located in the middle of nature, this house is not for everyone. But for people that look for peace and quiet it is a godsend. Purchased about 22 years ago by the current French owner, this originally Valencian farmhouse has been stylishly restored, fully respecting its natural stone structure.
Upon entering, you enter a spacious living and dining room with an open kitchen. This room has a passage to the outside on two sides. On the kitchen side a door leads to a pleasant and shady garden protected by a beautiful stone wall. At the front, a double French door gives access to a terrace/balcony spanning the entire width of the house.
Behind the living quarters on the ground floor is 2 steps up the original bodega now in use as storage and workspace.
Just behind the costa blanca but in the middle of nature
On the first floor at the front is a very spacious bedroom with en suite bathroom. At the back of the house is a second bedroom also with a bathroom. Through the same landing you have access to a third bedroom. On the same landing, you have access via a staircase to a spacious sleeping attic located directly under the roof. At the back of the house, you can access the top floor through a small outbuilding where the washing machine is located and tools are stored. Next to the house on the right side is a very original porch/veranda called ´Riu Rau´ in Valencian.
The house is located on a plot of just over 1.4 hectares of land and has no neighbouring houses in its immediate and close vicinity. The total built-up area is 180m2 The village of Benissa is about 20-25 car minutes away and you can reach the first beaches of the Costa Blanca within 35 minutes by car.
Contact us
T: +34 966181040
E:
House type: Traditional Valencian farmhouse/ finca.
Original stone house
Magnificent views of the Sierra de Bernia nature reserve
In nature, but only 25 min from the lively costa
Off grid/ Power supply is basic
Good holiday rentals through Refugio Marnes Casas Rurales
State: Construction of house in good condition, modernisation requiered
Built: +/- 180 m2
Plot: 14329 m2 (1,4hectares)
Type of land: Agricultural terraces, mountainous land
Water supply: No water supply. Presence of cisterna (old underground water storage basin)
Electricity: No connection to the mains. Basic solar system.
Height: Approximately 500 metres
Distance to village: 9 km
Distance to paved road: own entrance of about 140 meters
Possible use: first residence/ holiday house/ second home.
Asking price: 395.000 €