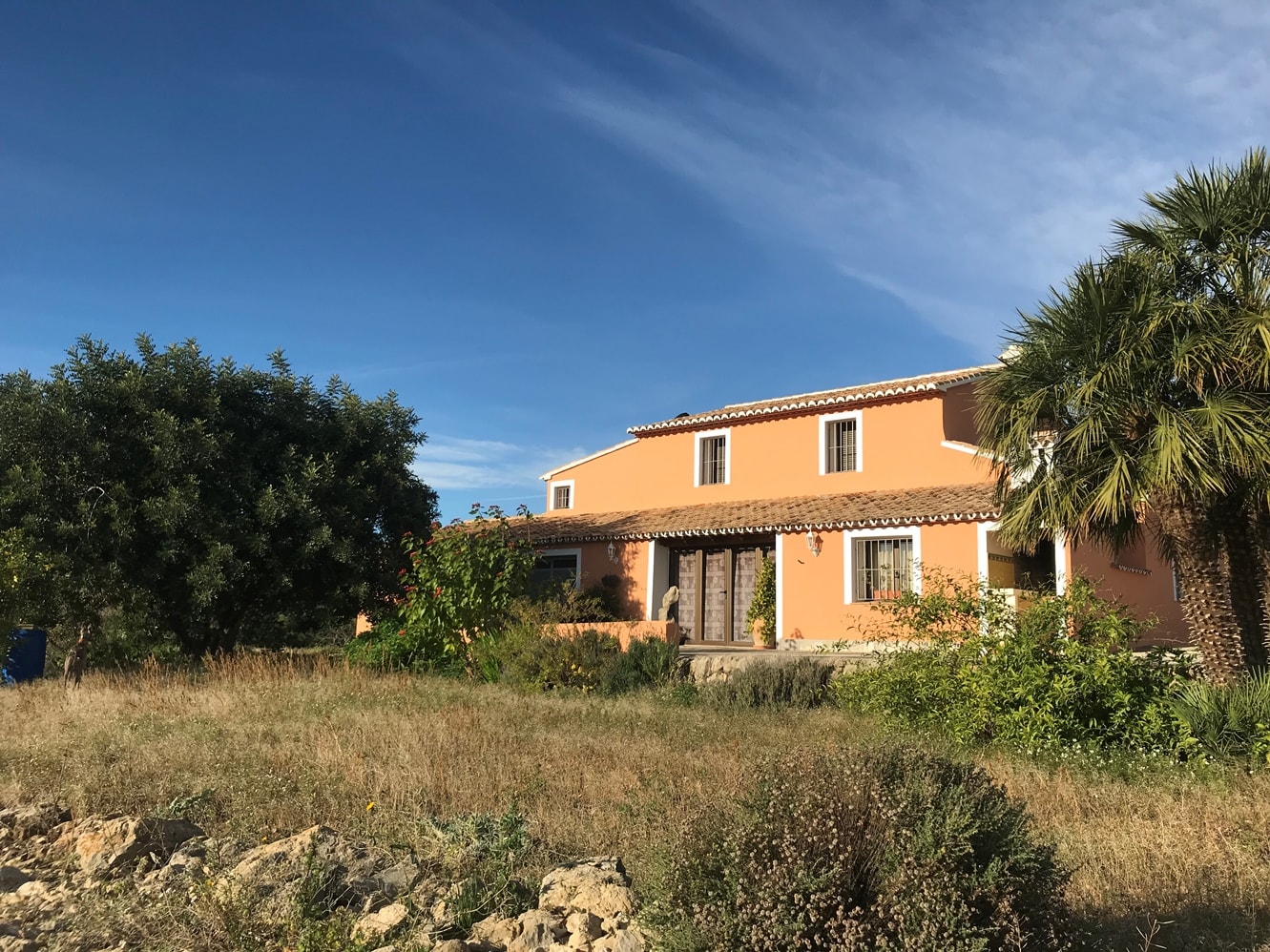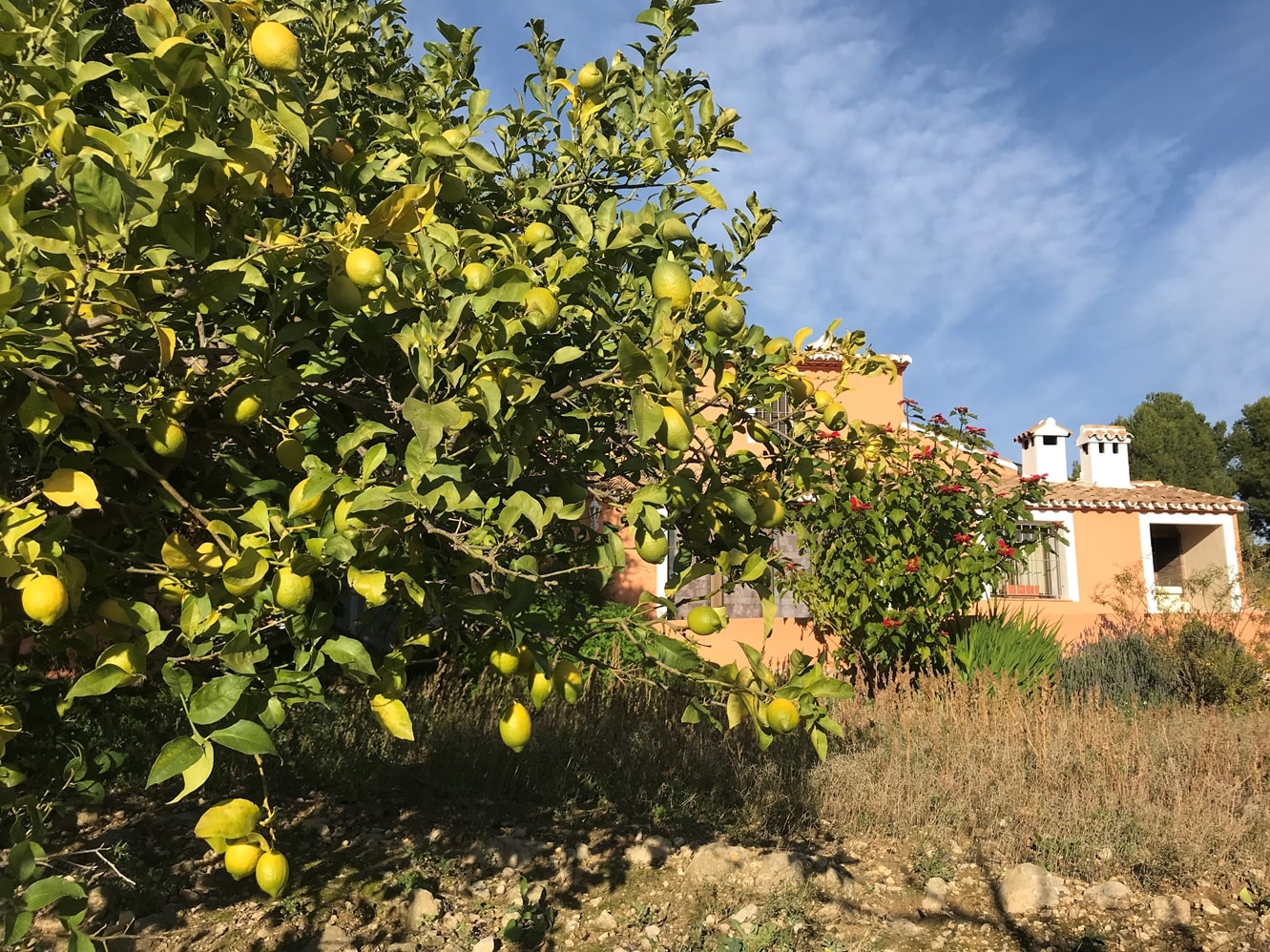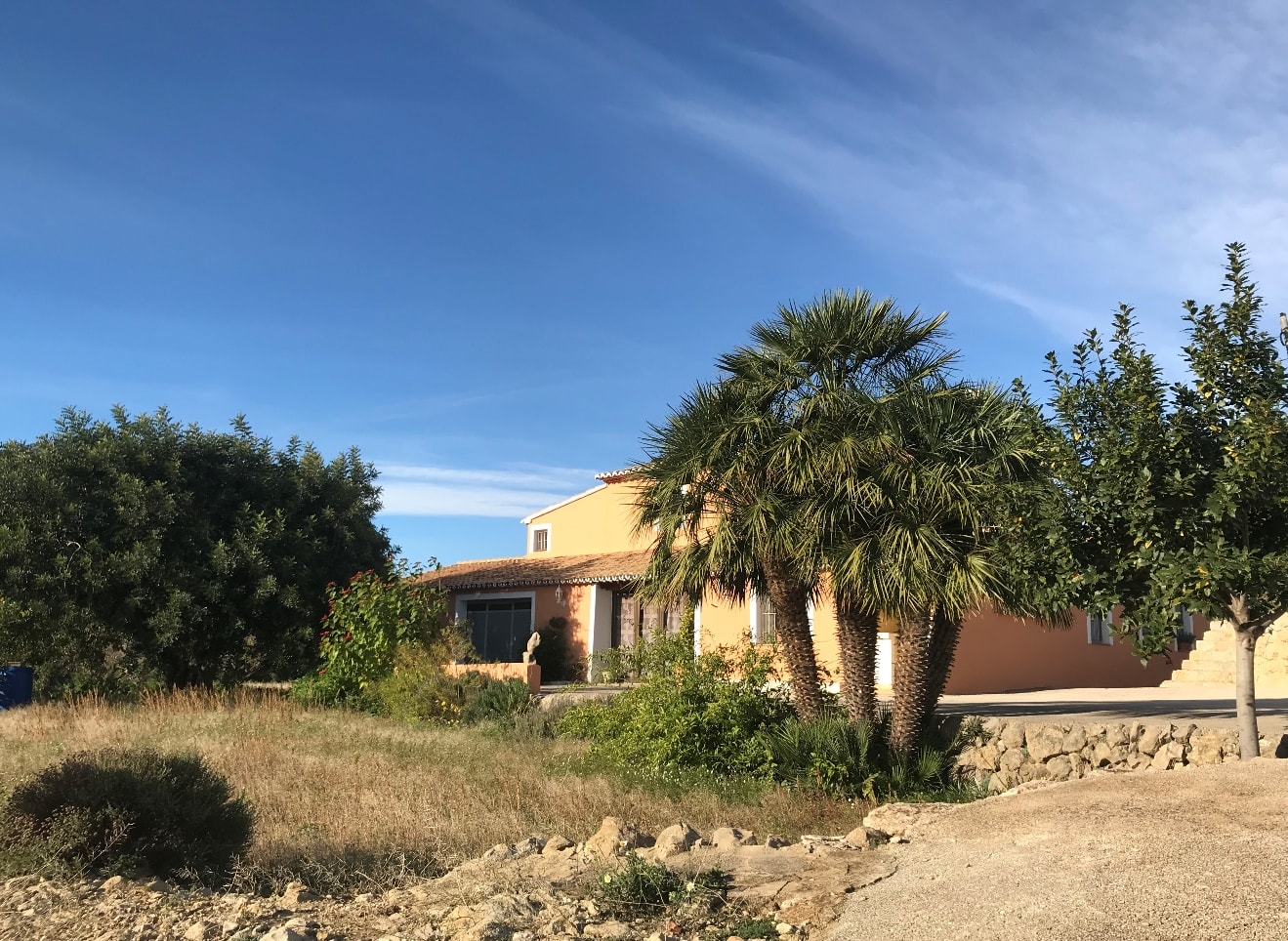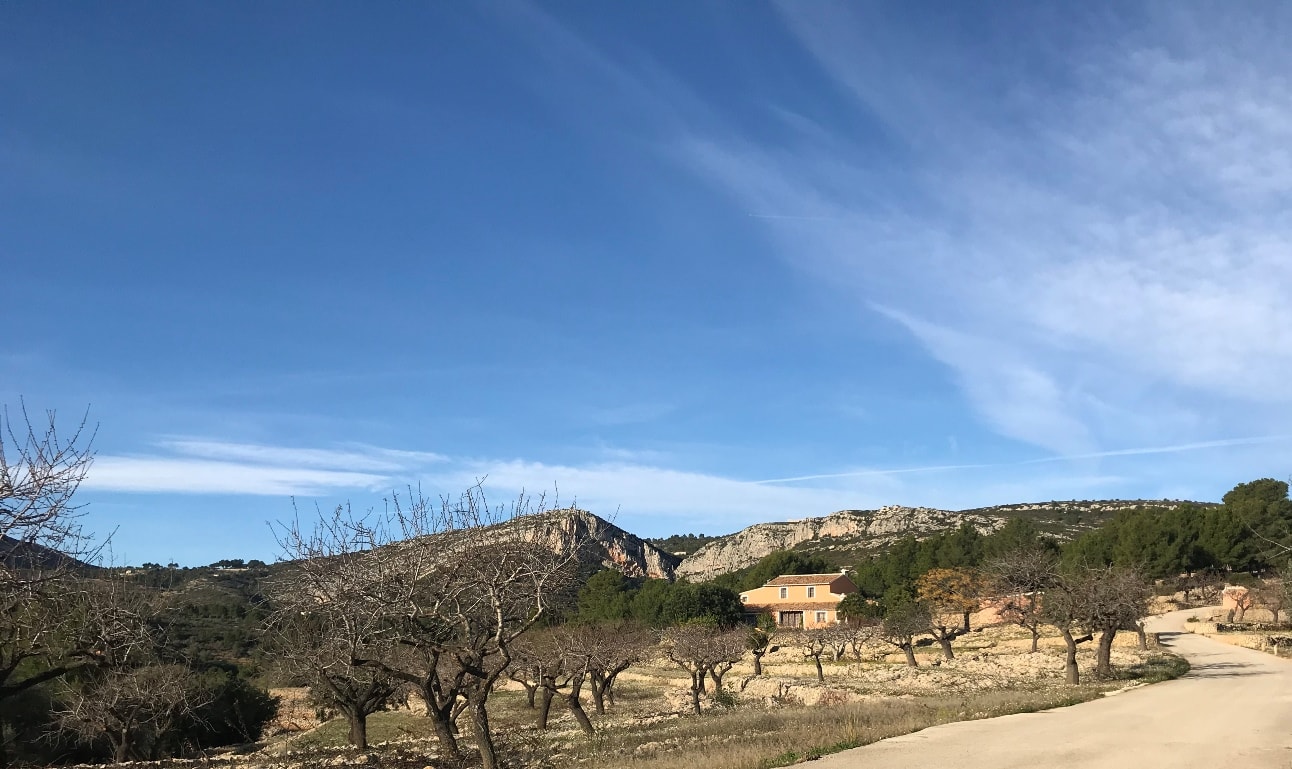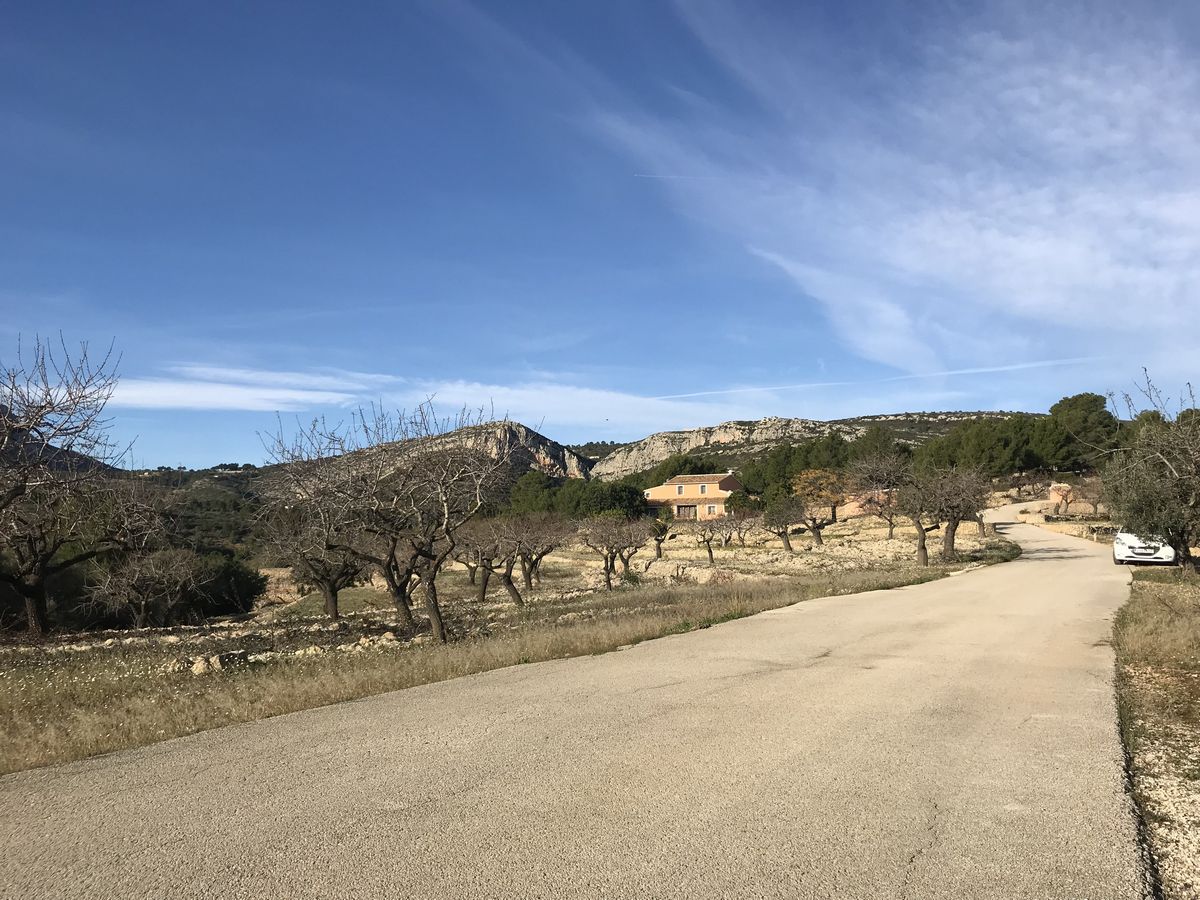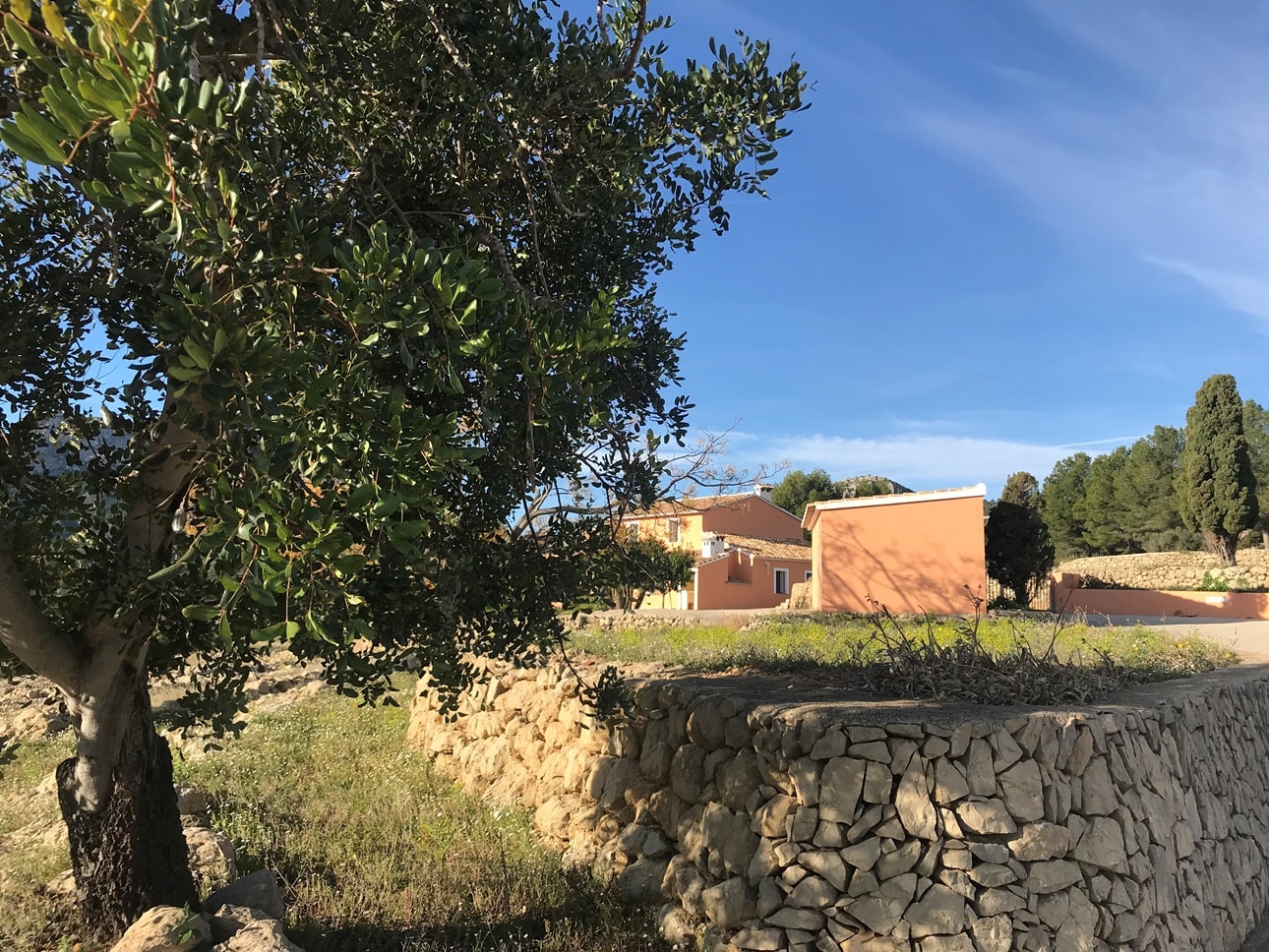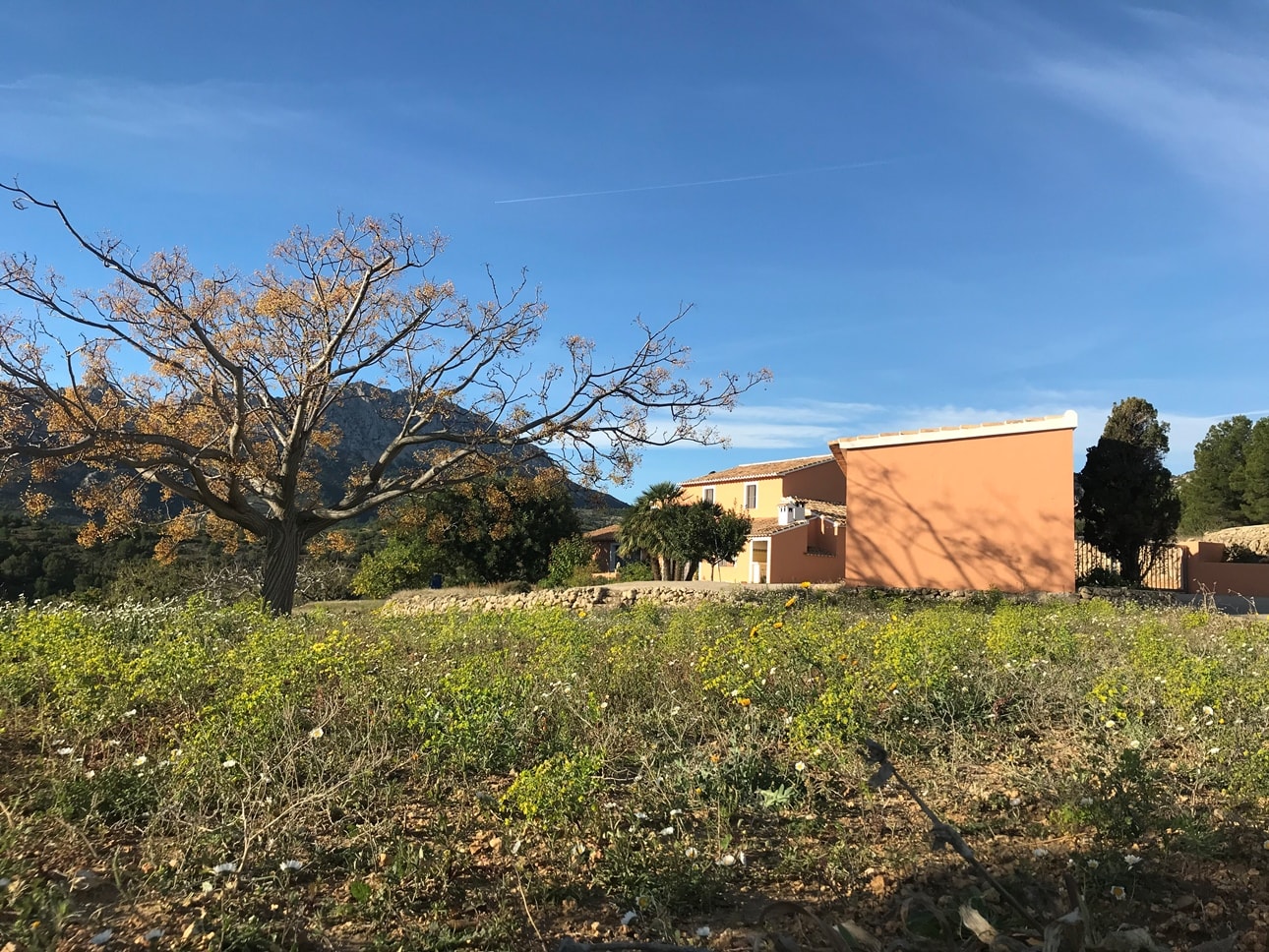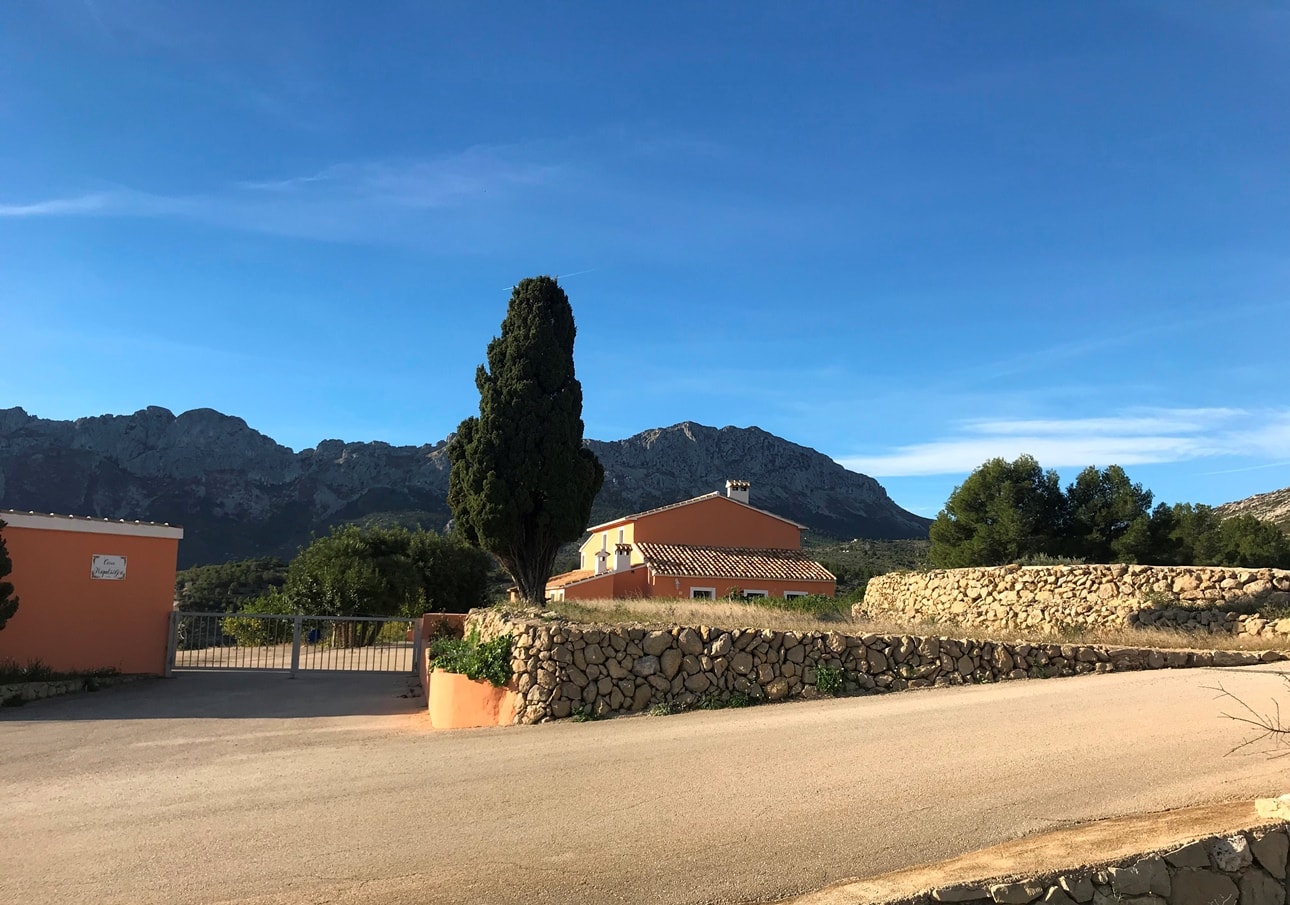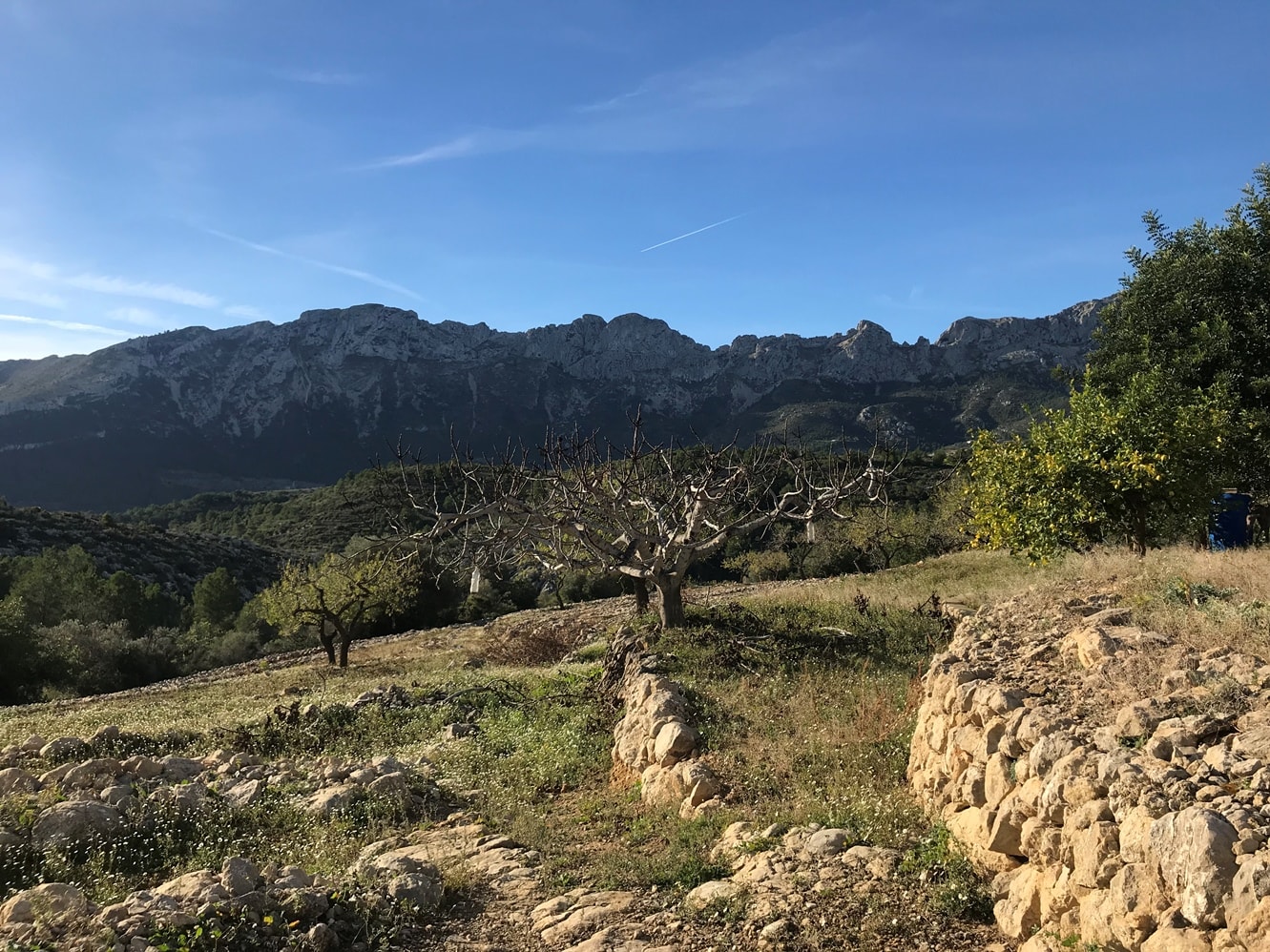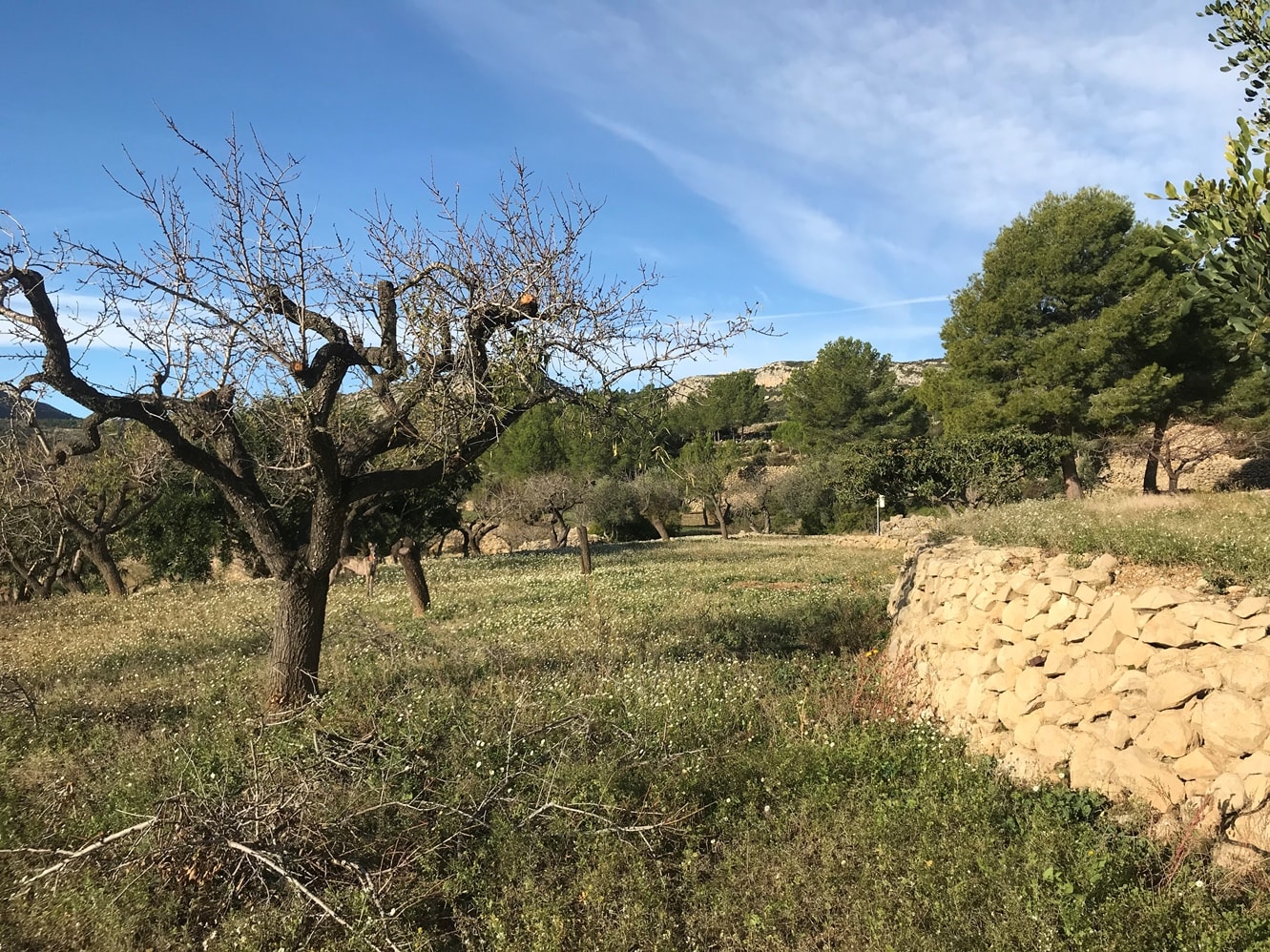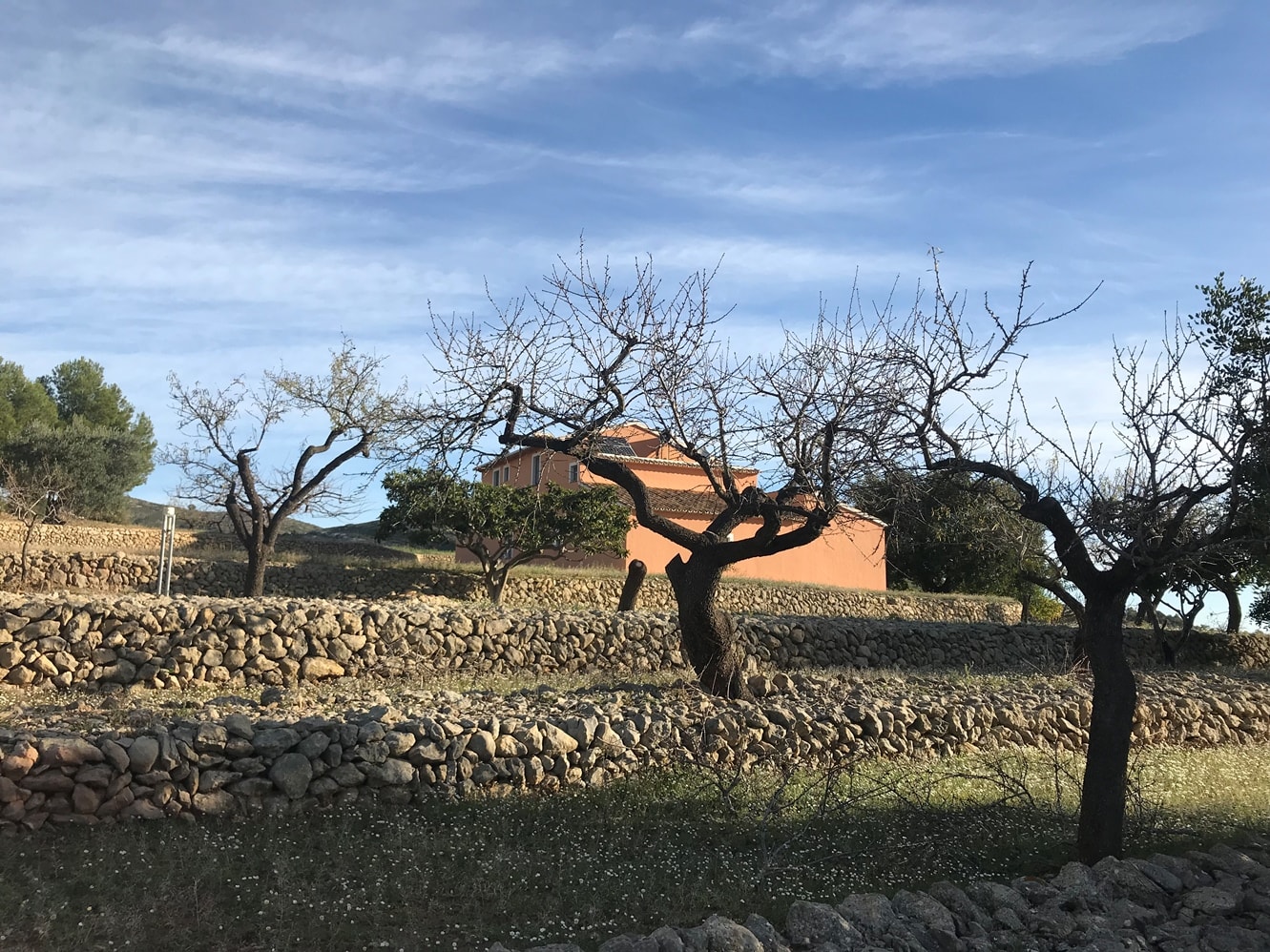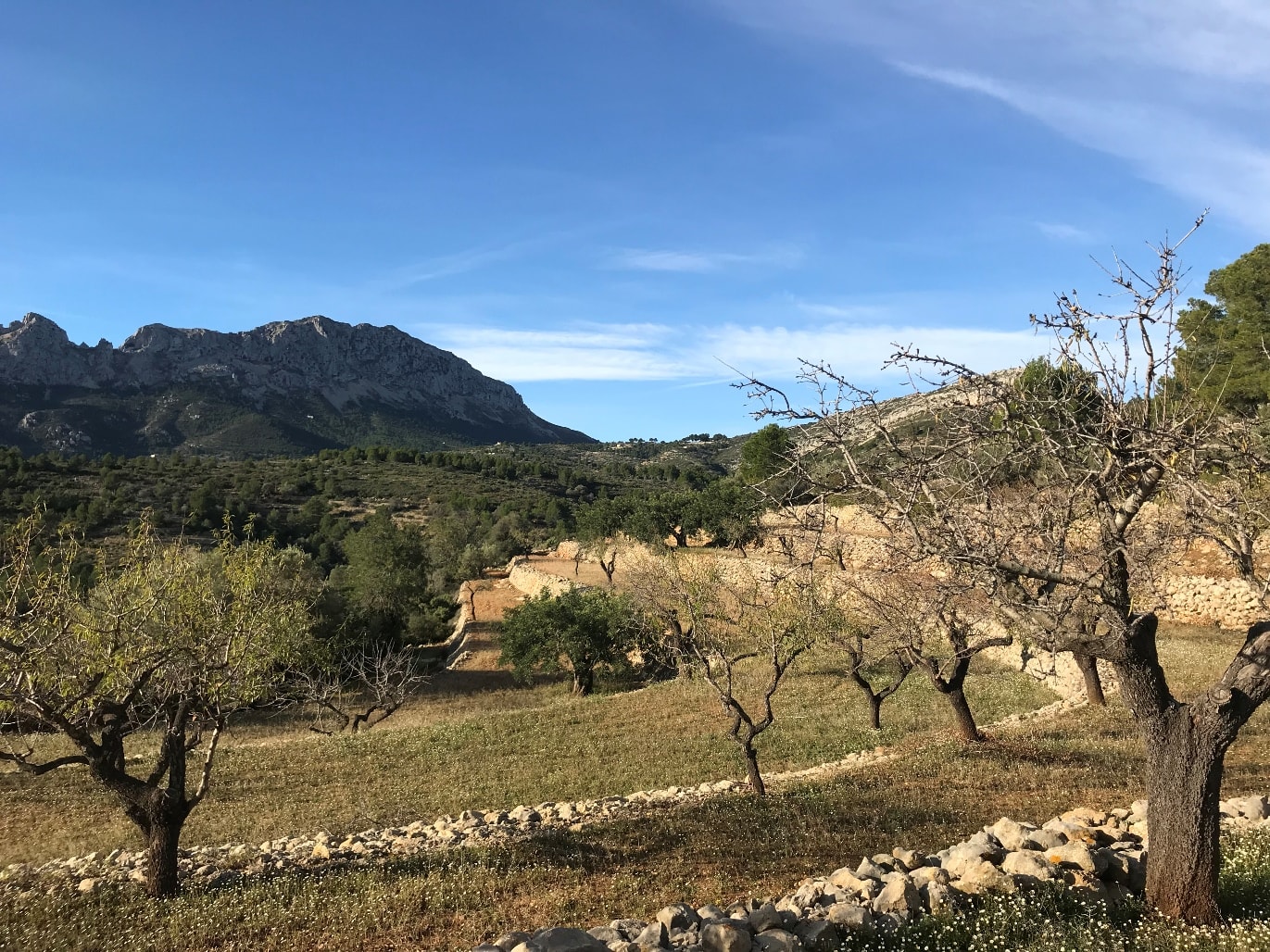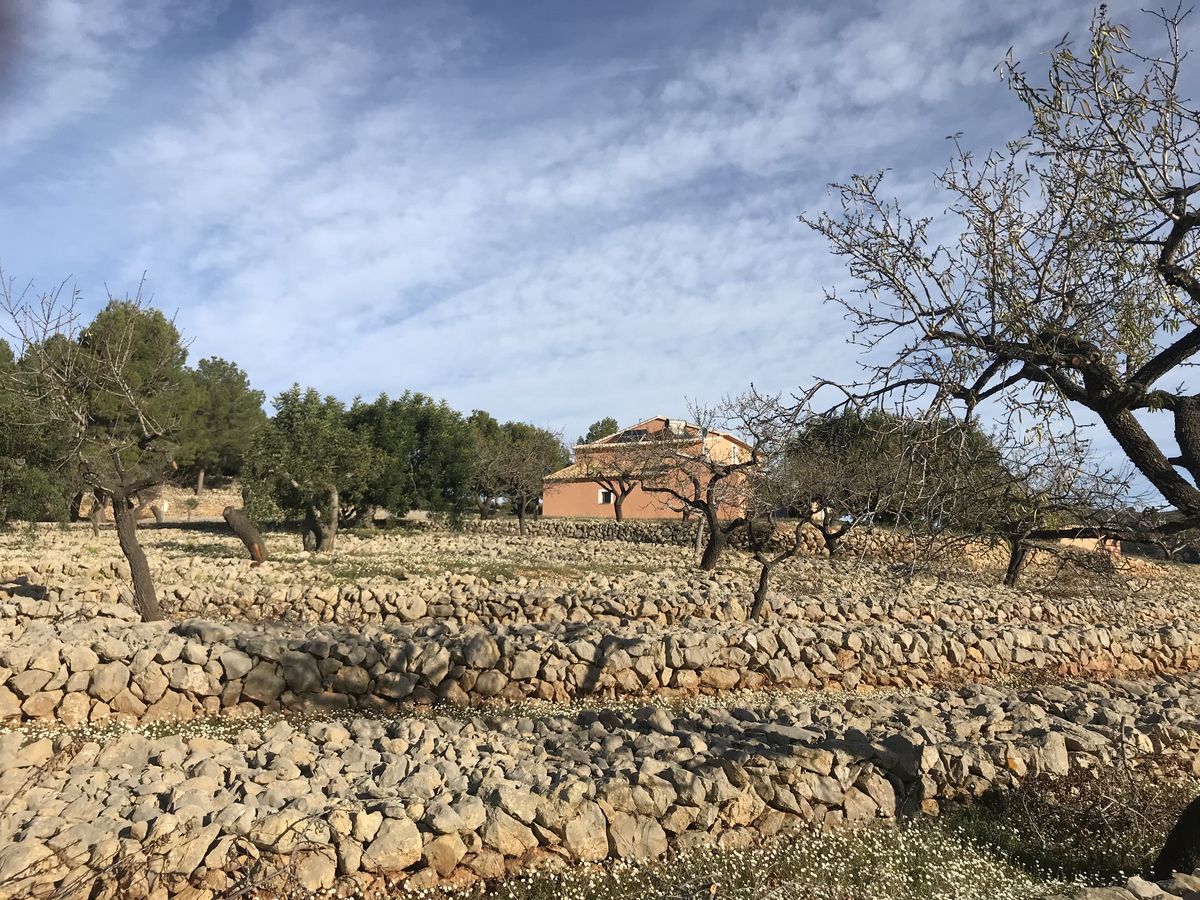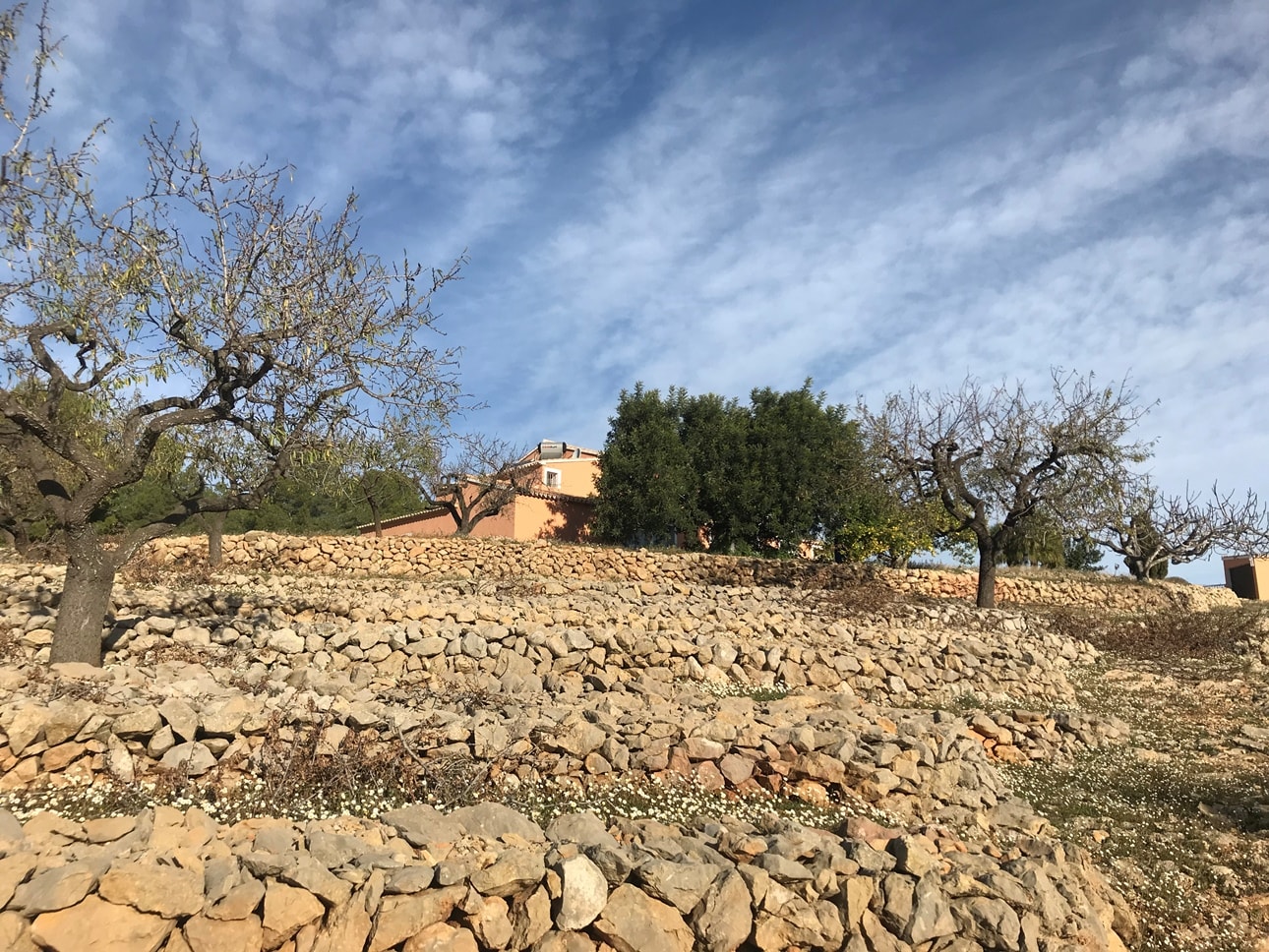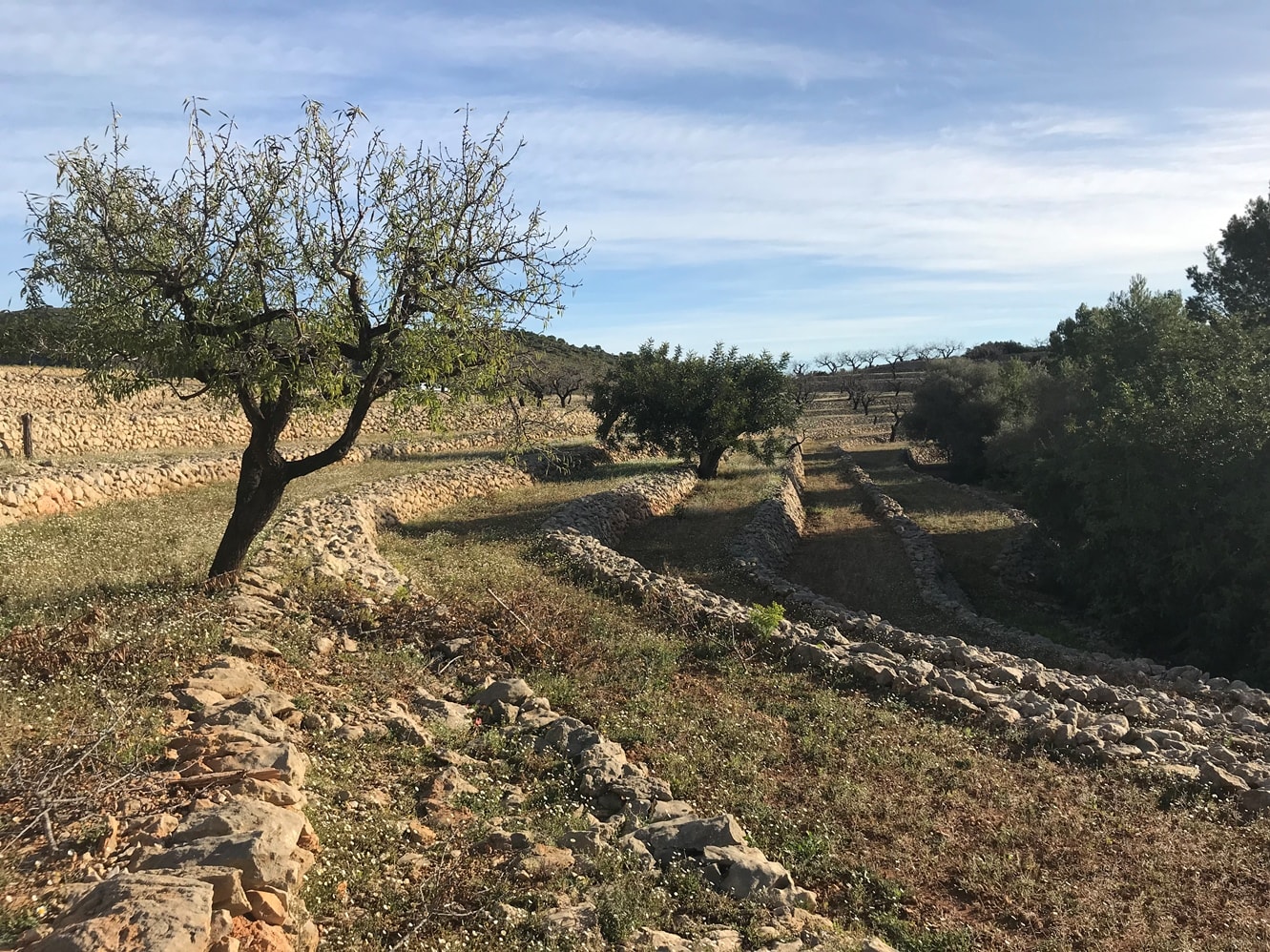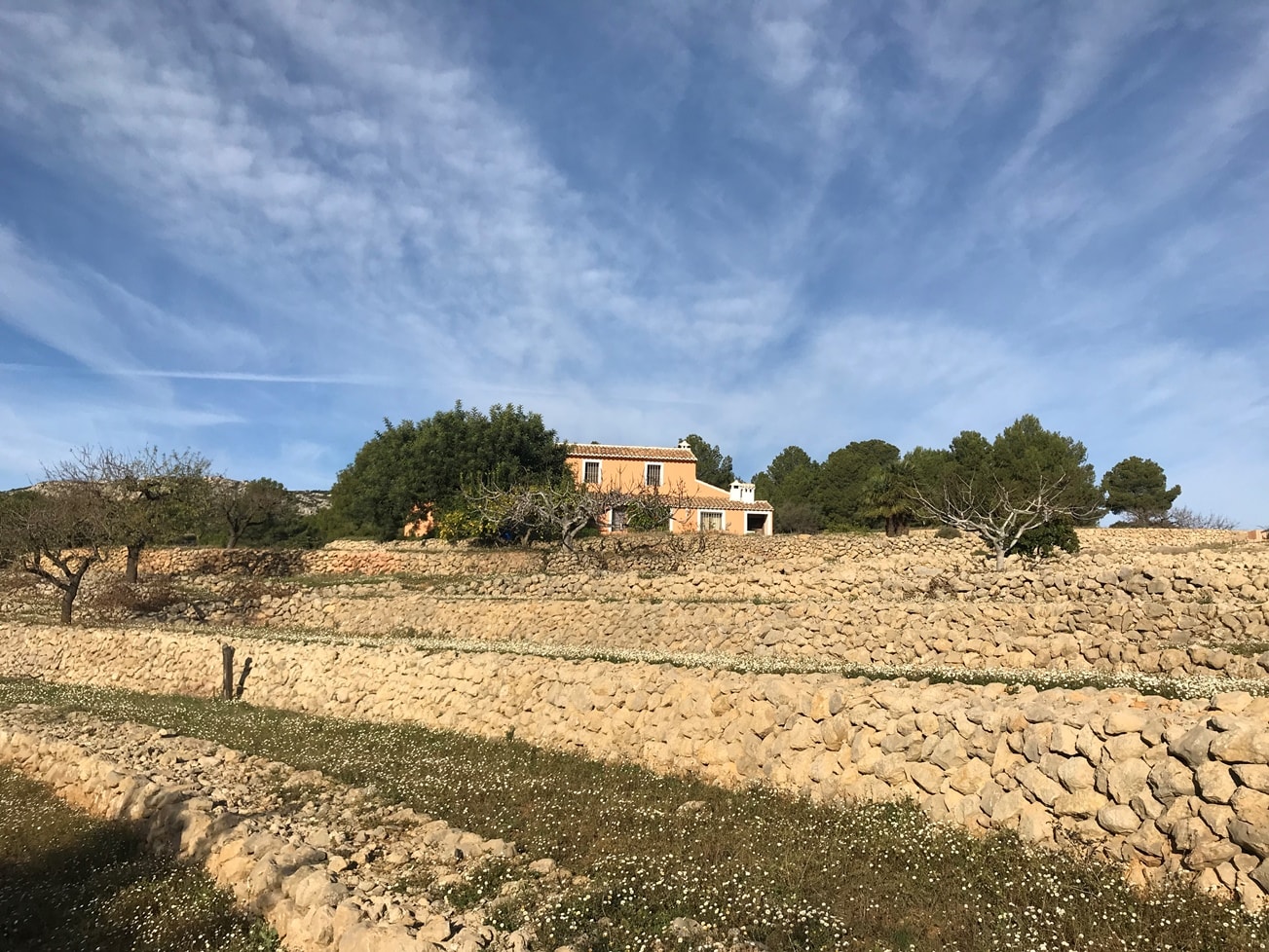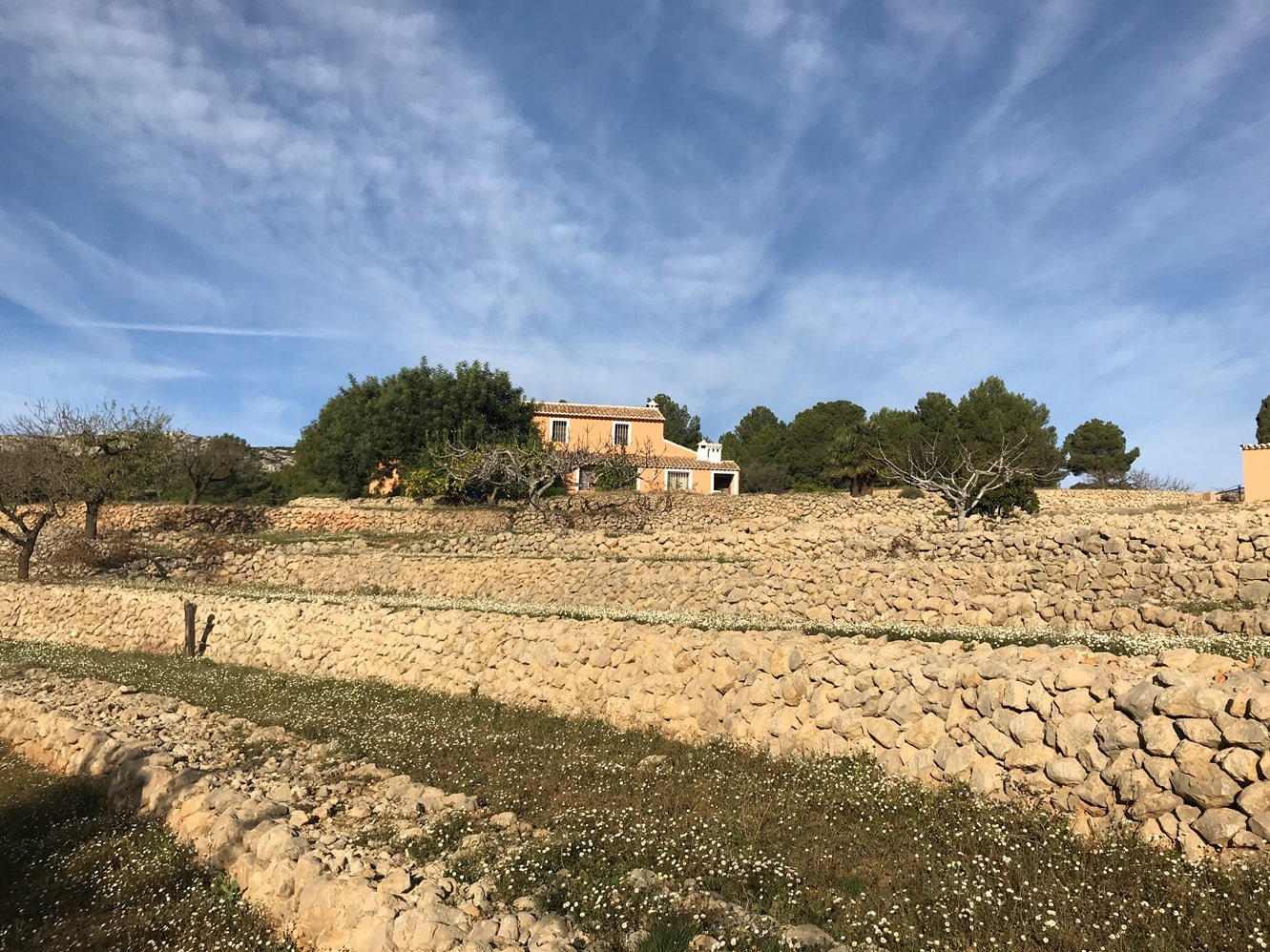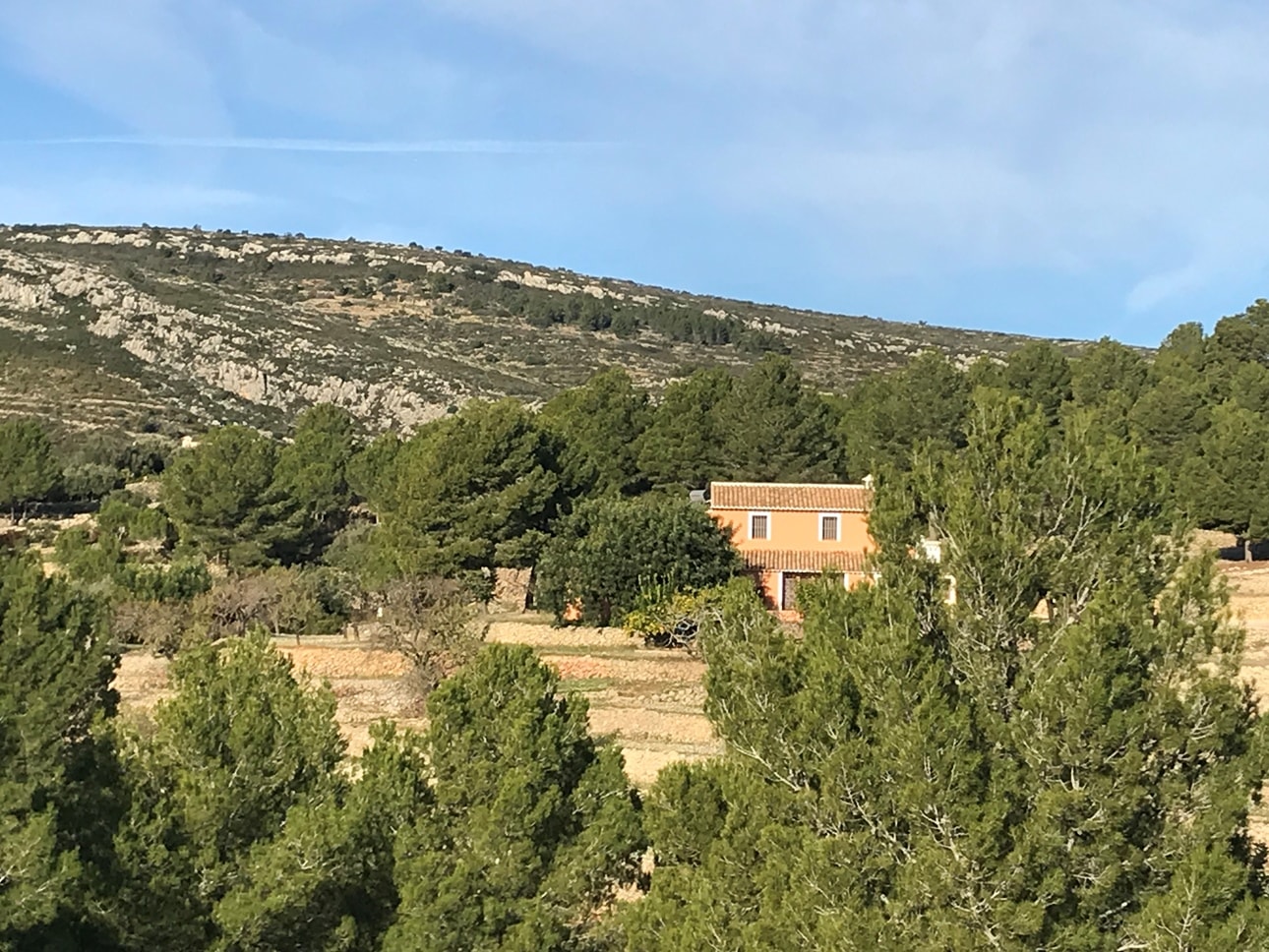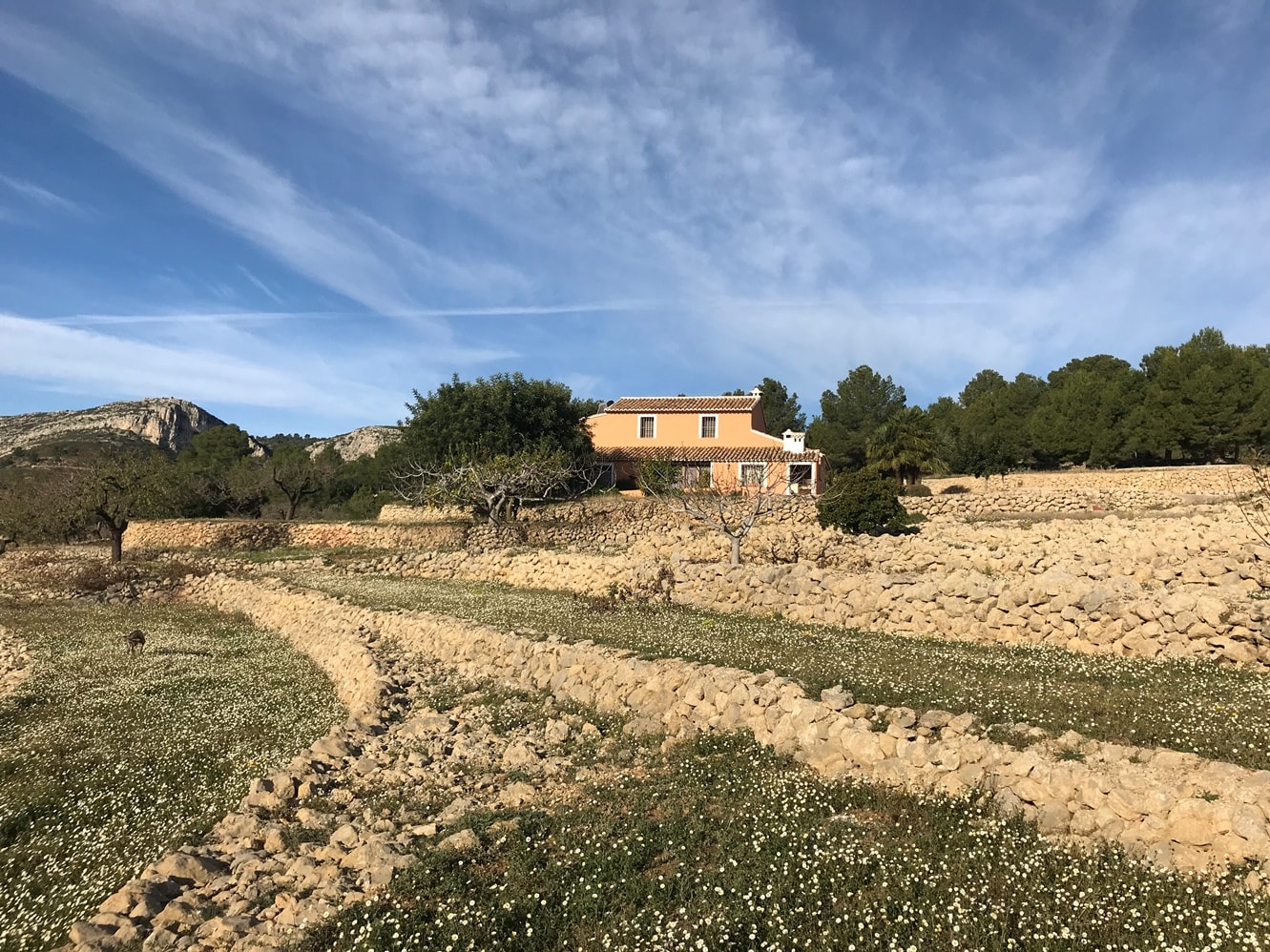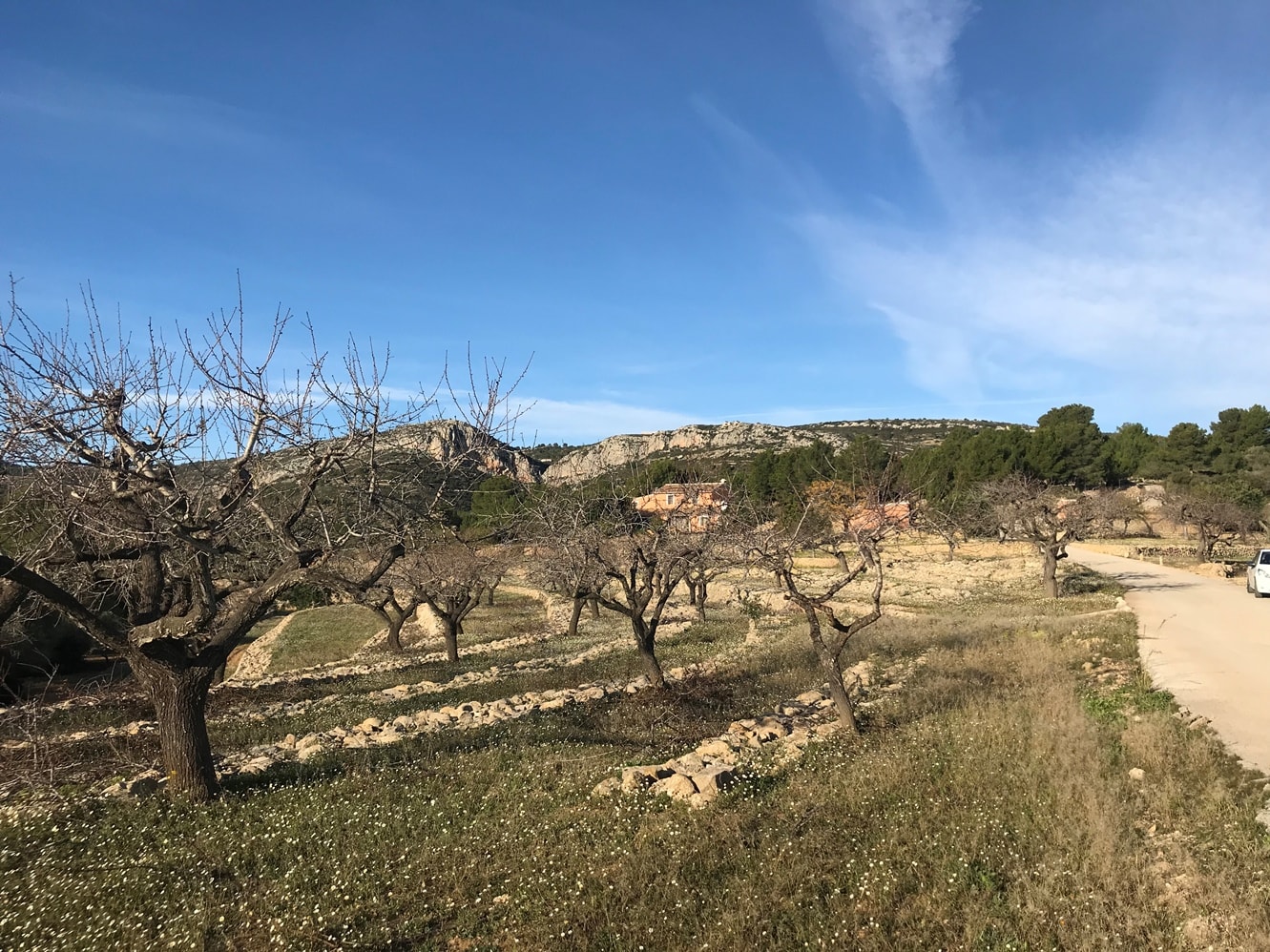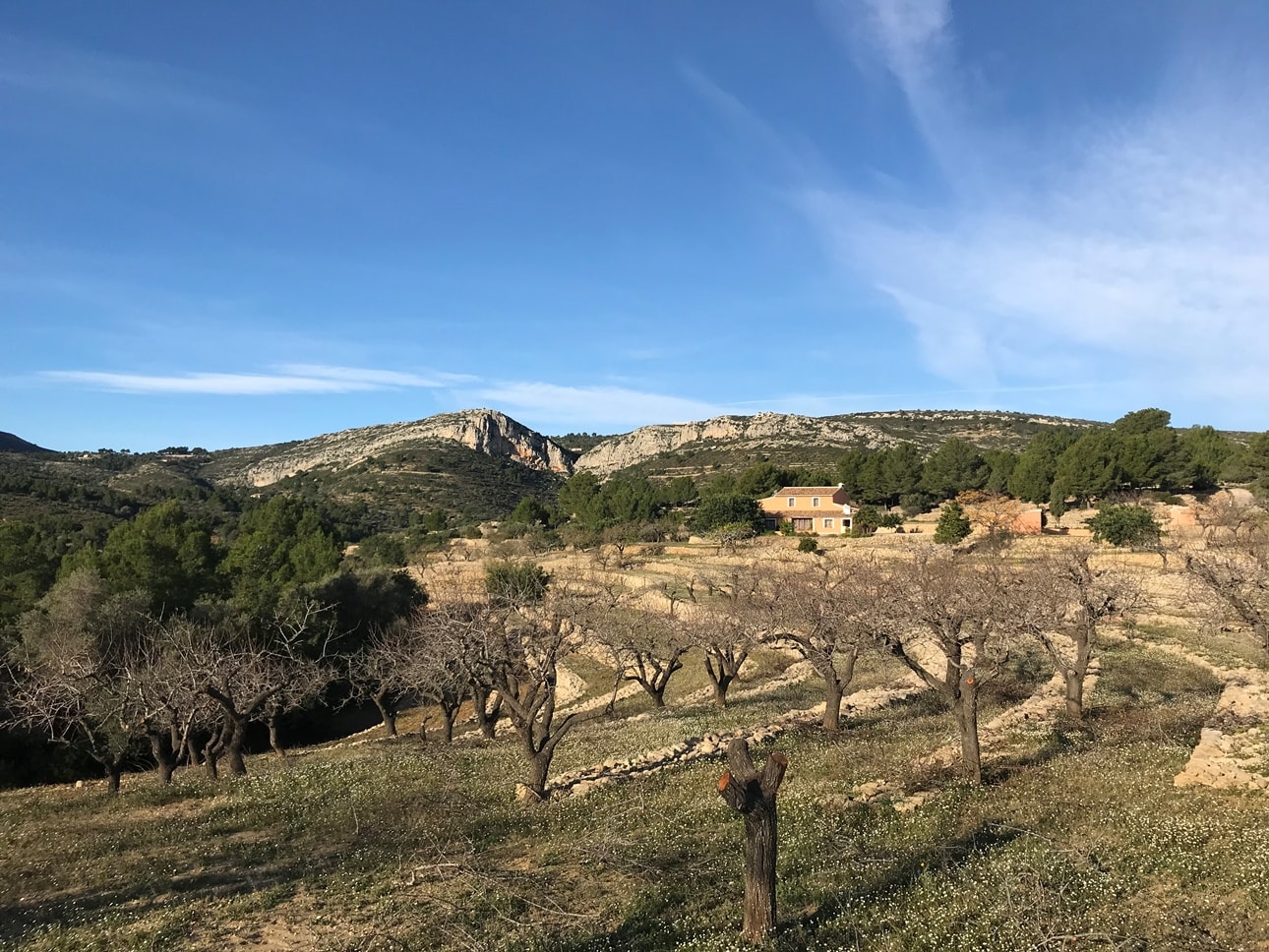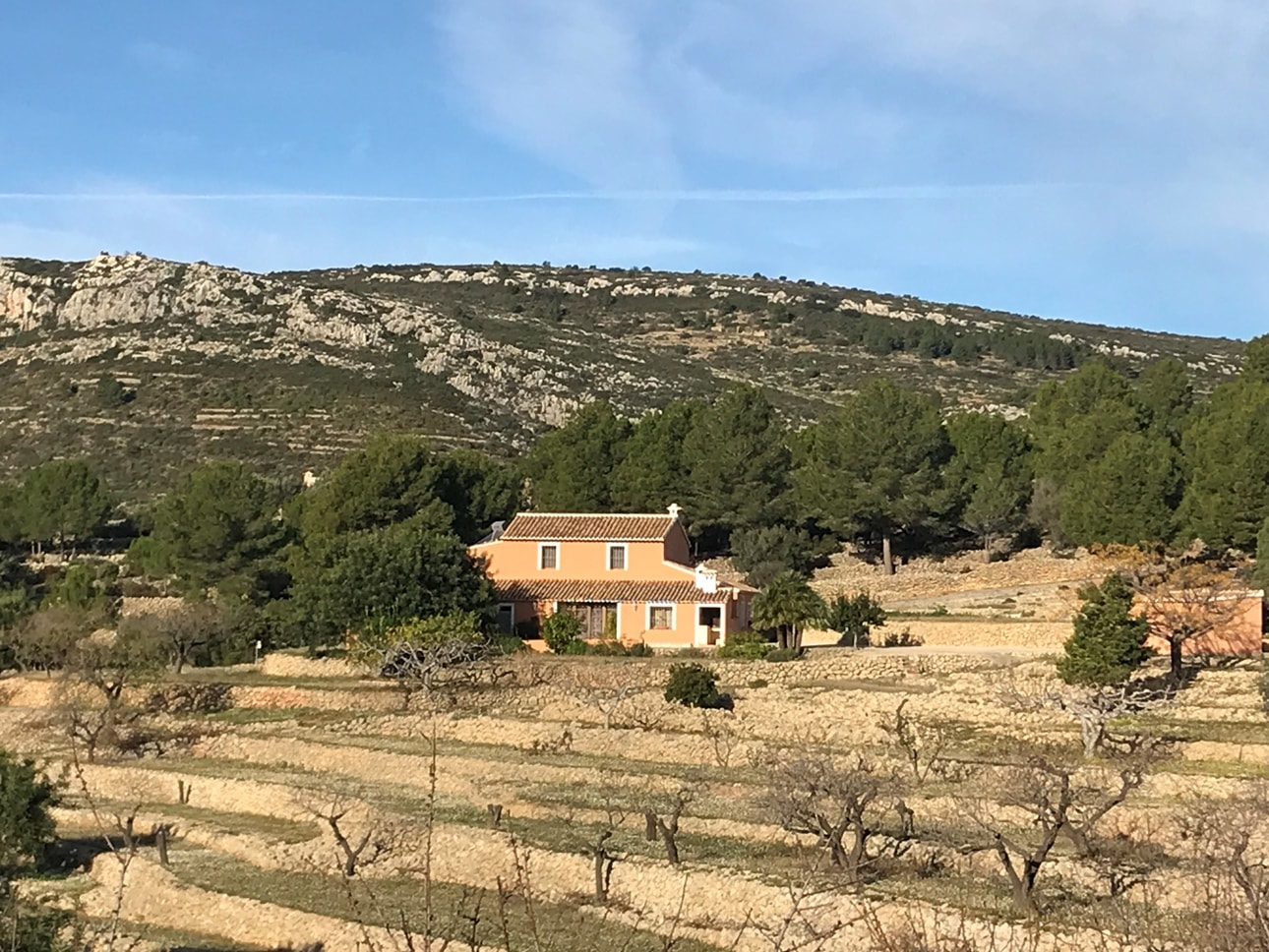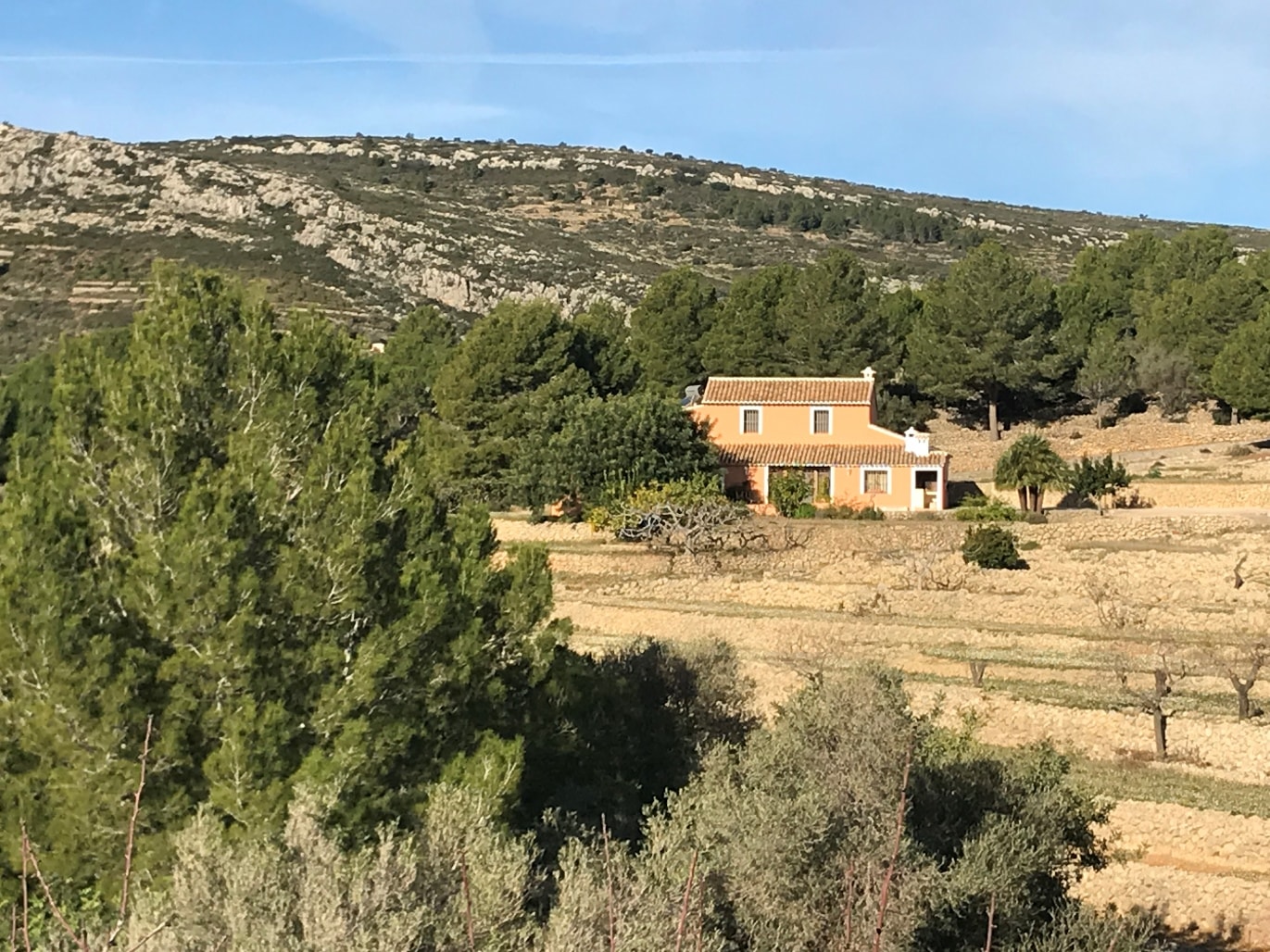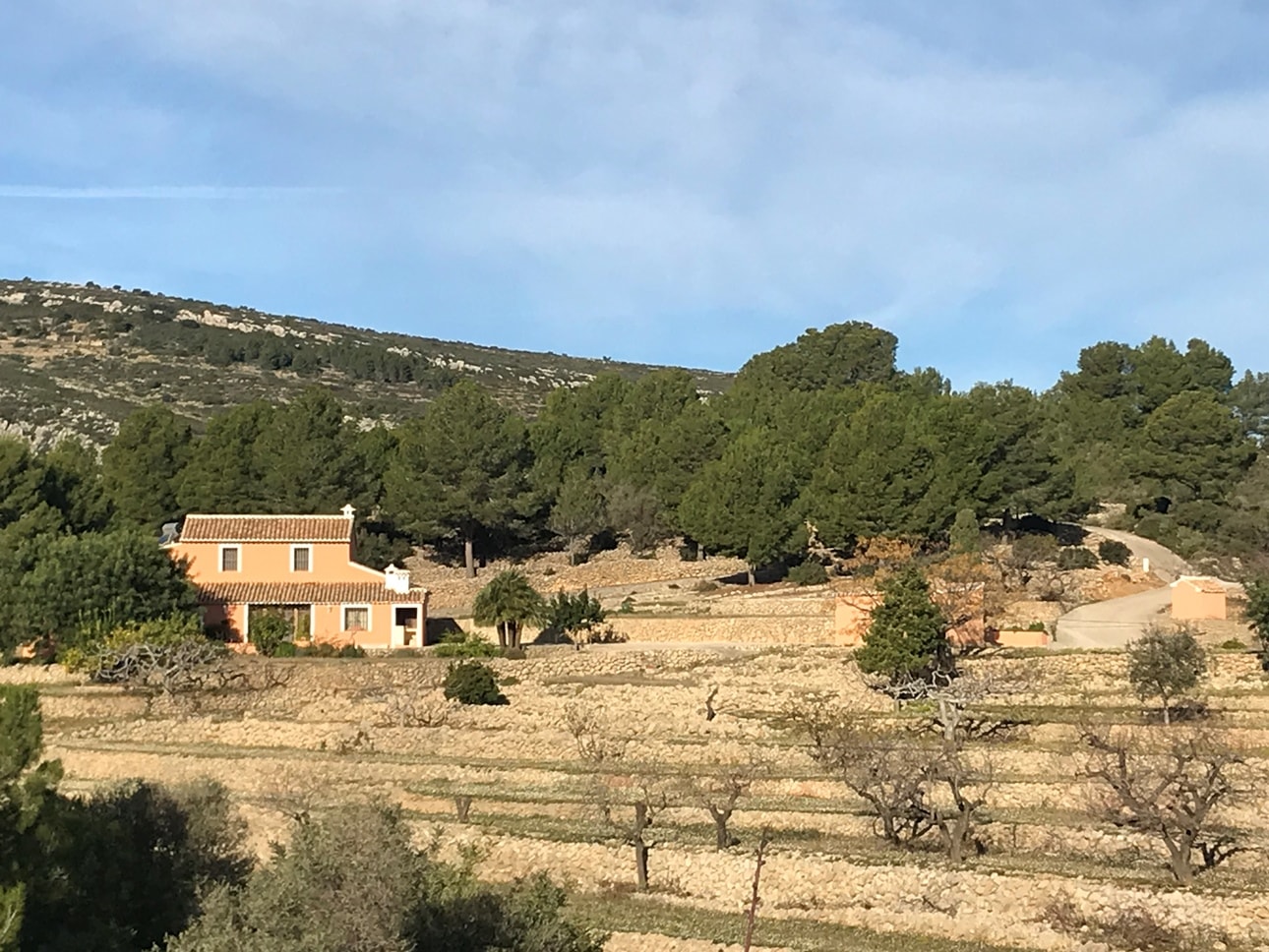 finca te koop alicante 010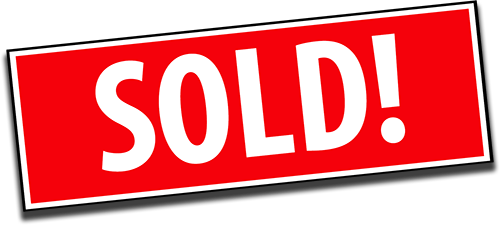 finca te koop alicante 012
finca te koop alicante 009
finca te koop alicante 004
finca te koop alicante 005
finca te koop alicante 006
finca te koop alicante 007
finca te koop alicante 008
finca te koop alicante 011
finca te koop alicante 013
finca te koop alicante 014
finca te koop alicante 015
finca te koop alicante 016
finca te koop alicante 017
finca te koop alicante 018
finca te koop alicante 019
finca te koop alicante 020
finca te koop alicante 003
finca te koop alicante 021
finca te koop alicante 022
finca te koop alicante 023
finca te koop alicante 024
finca te koop alicante 001
finca te koop alicante 002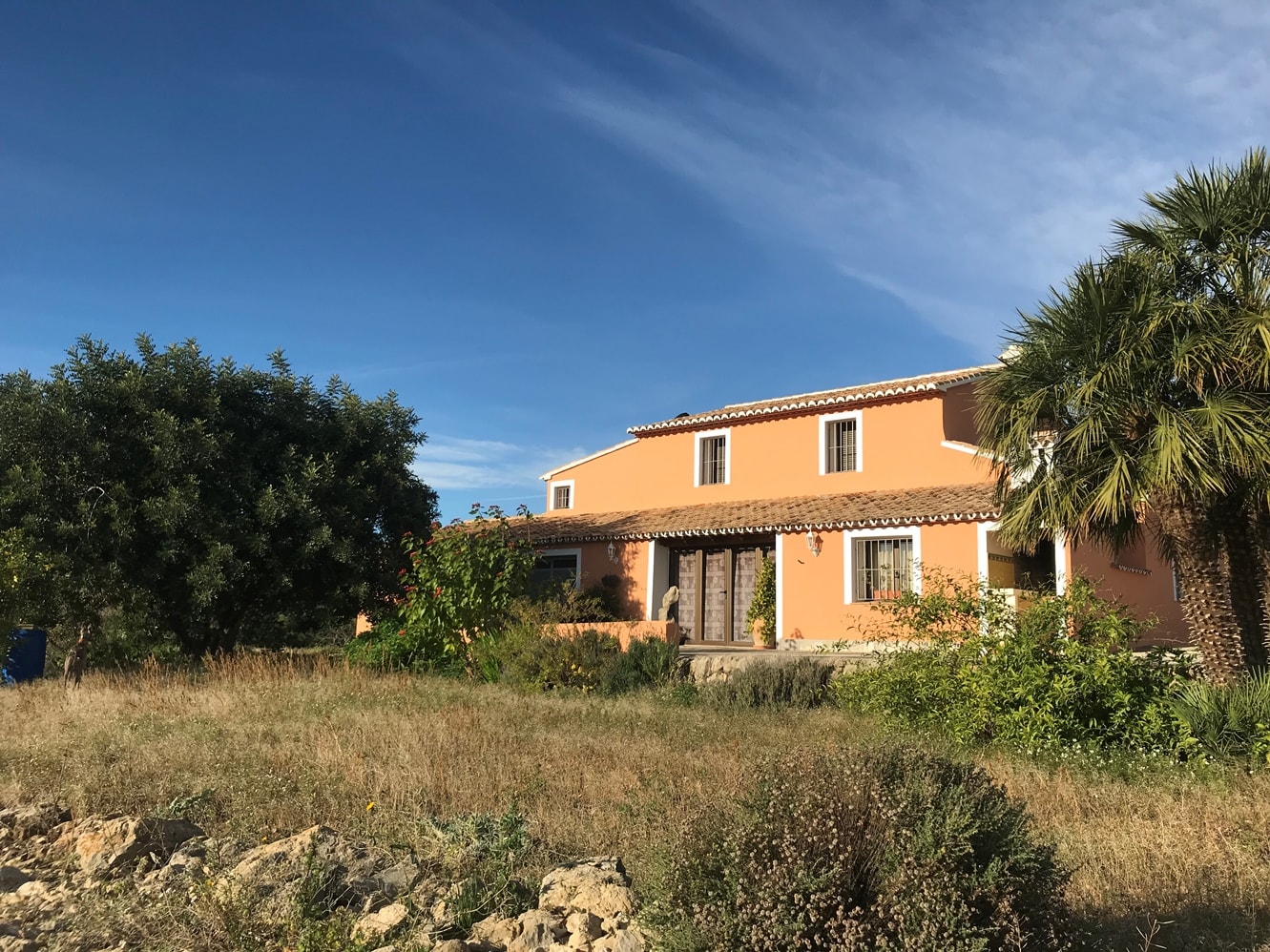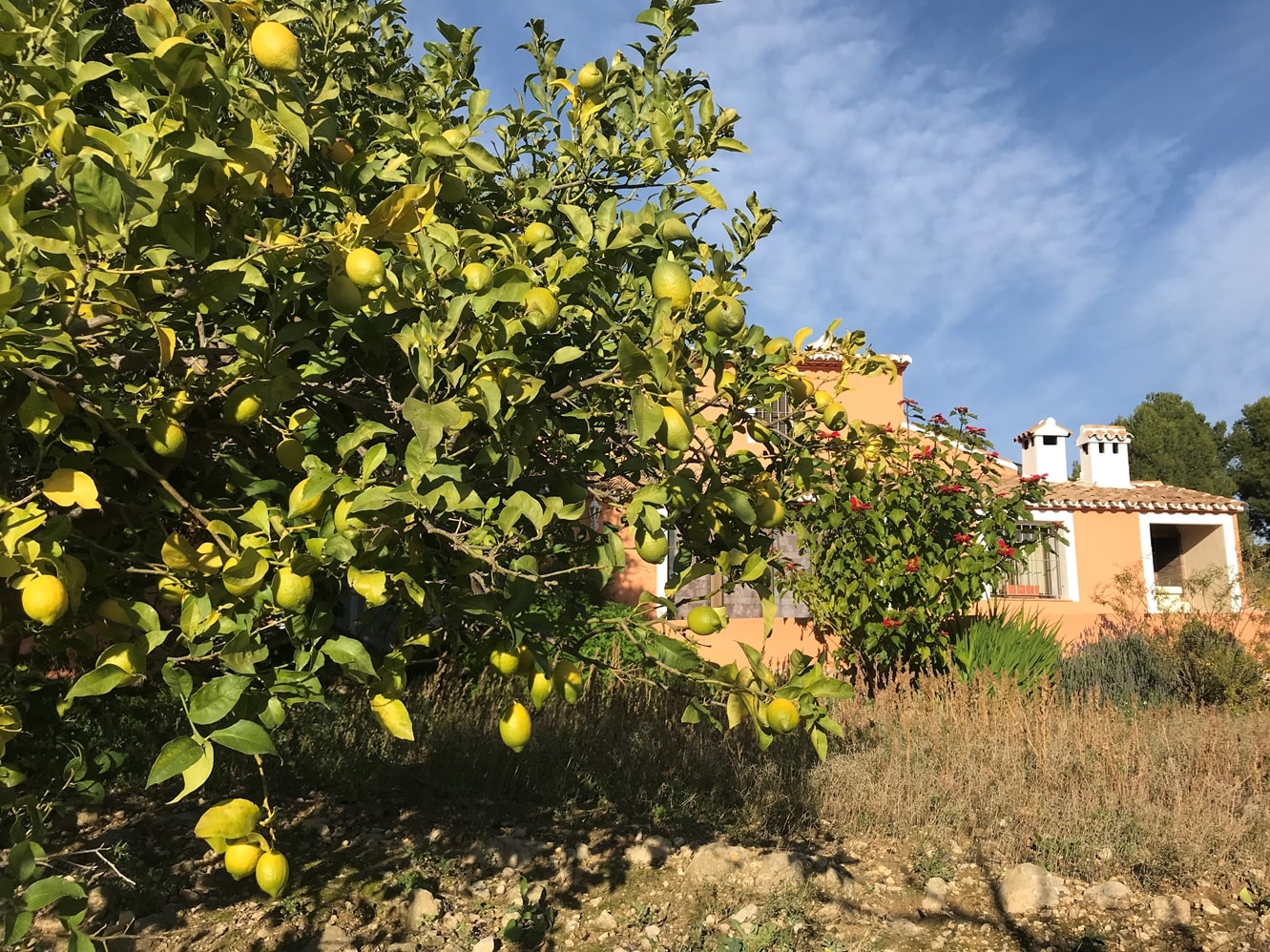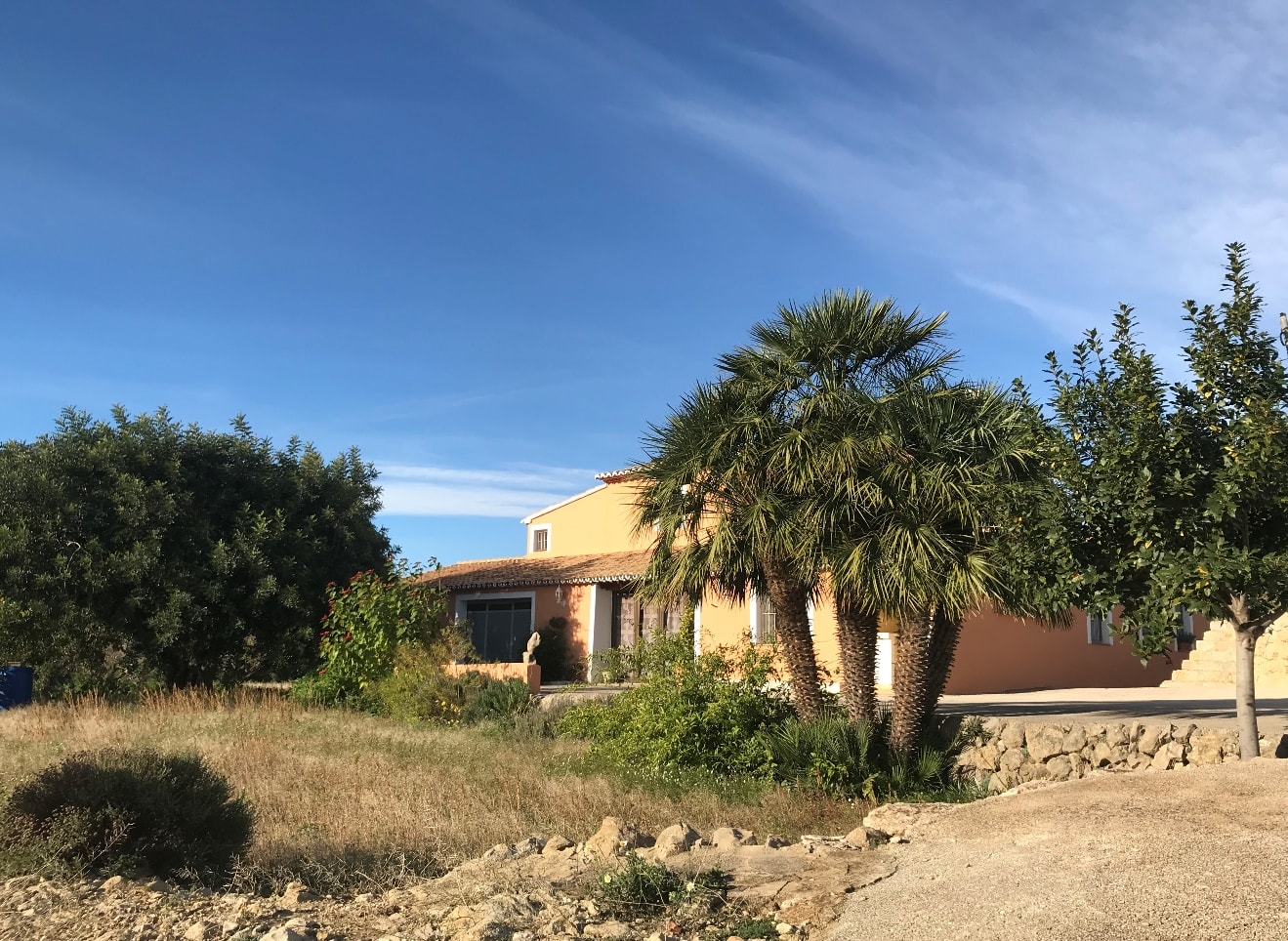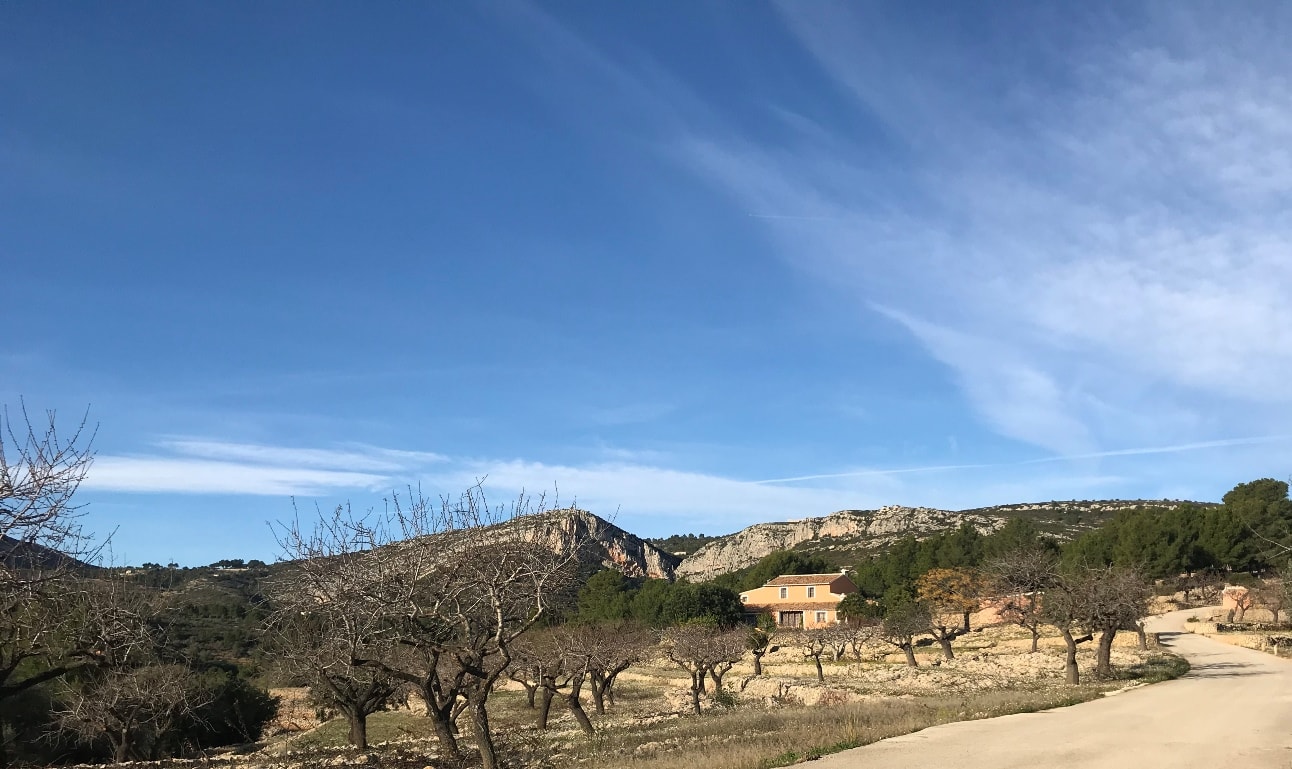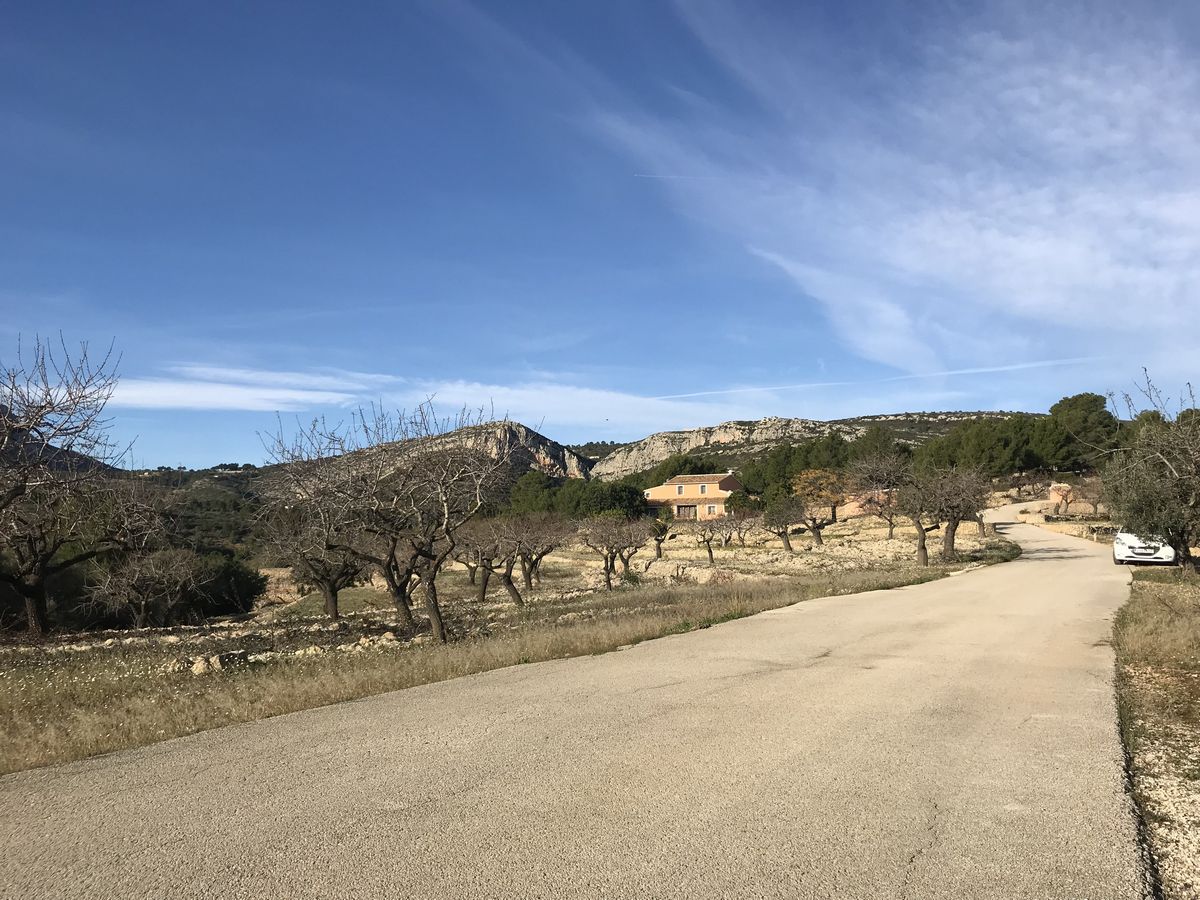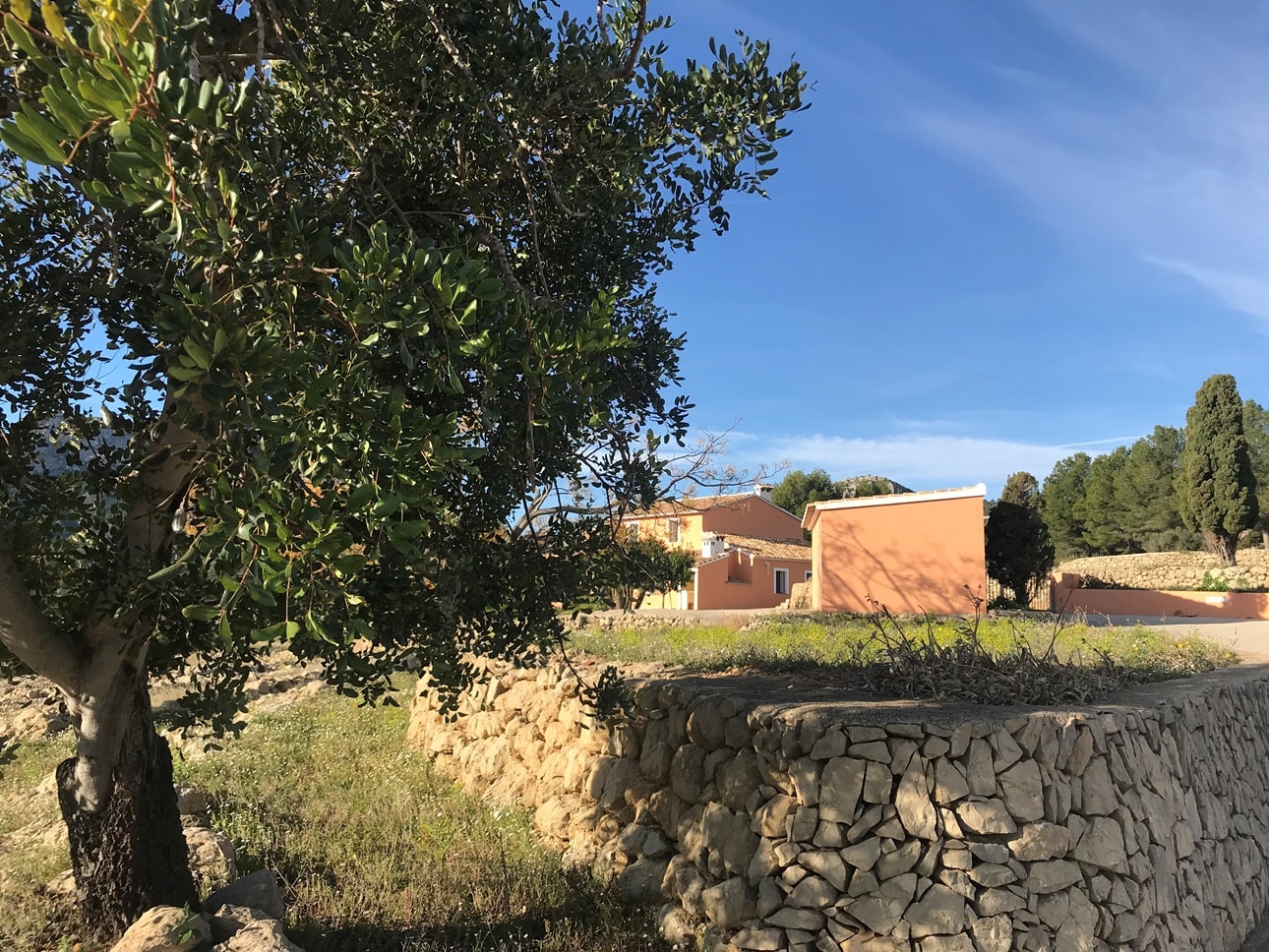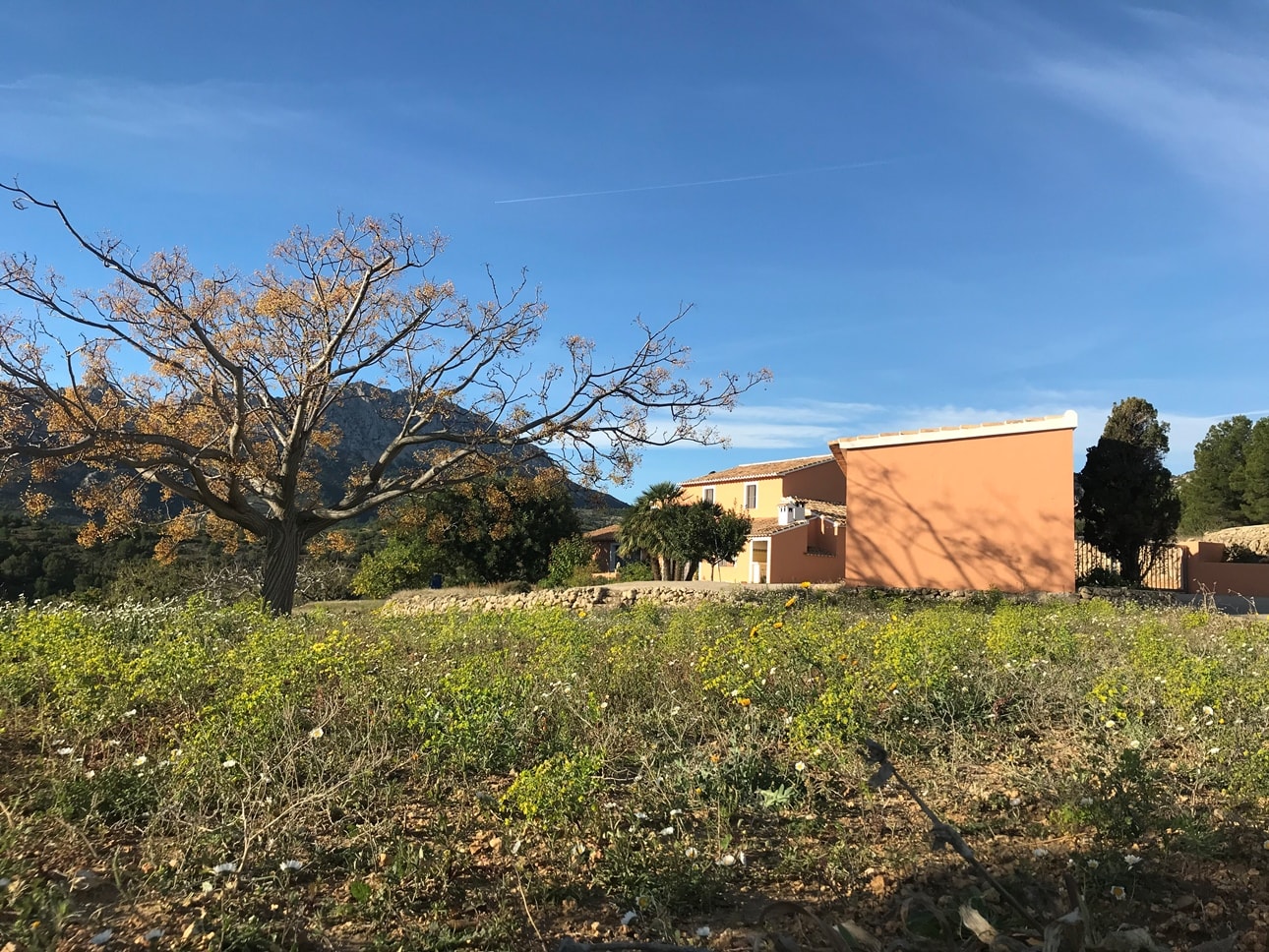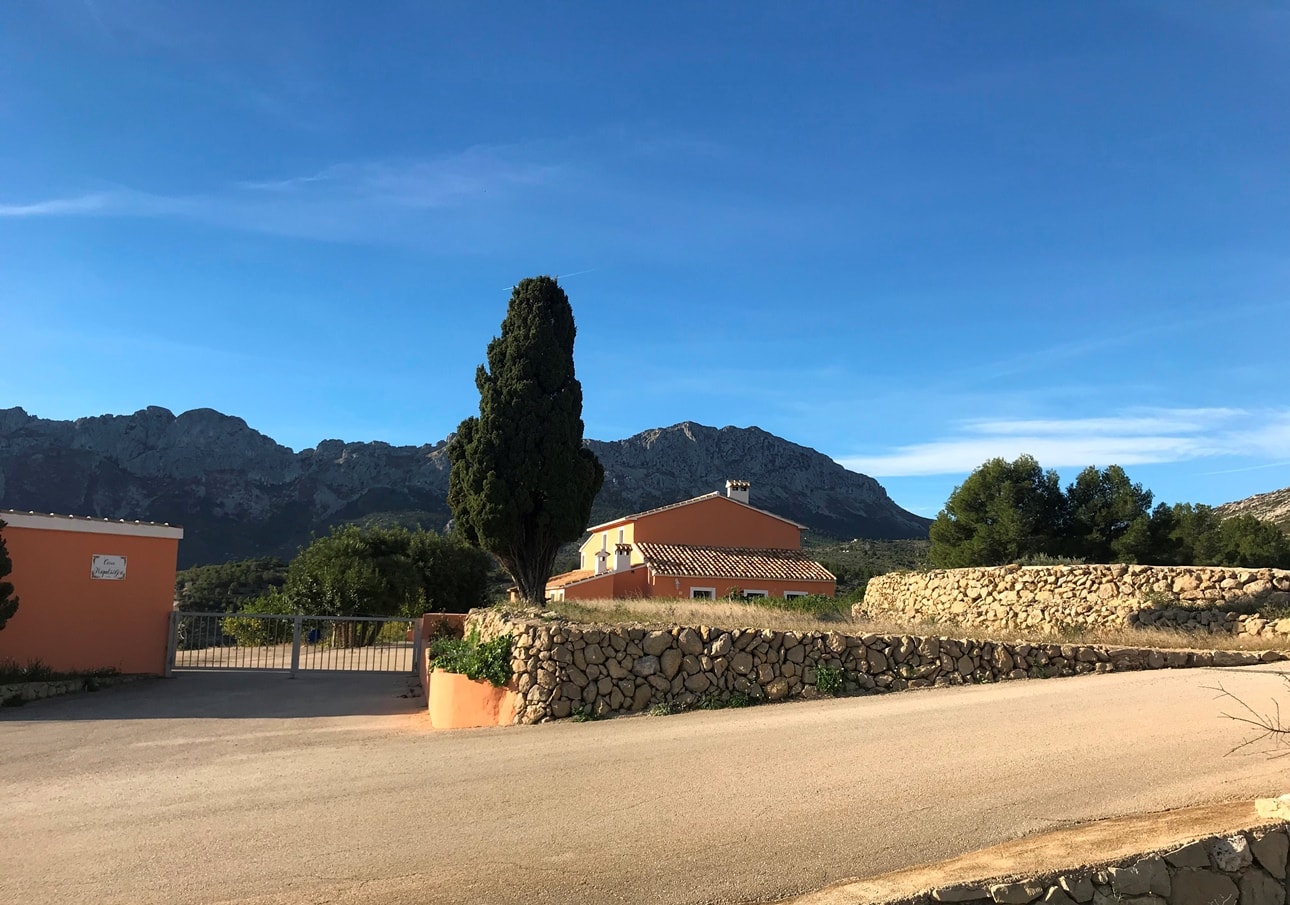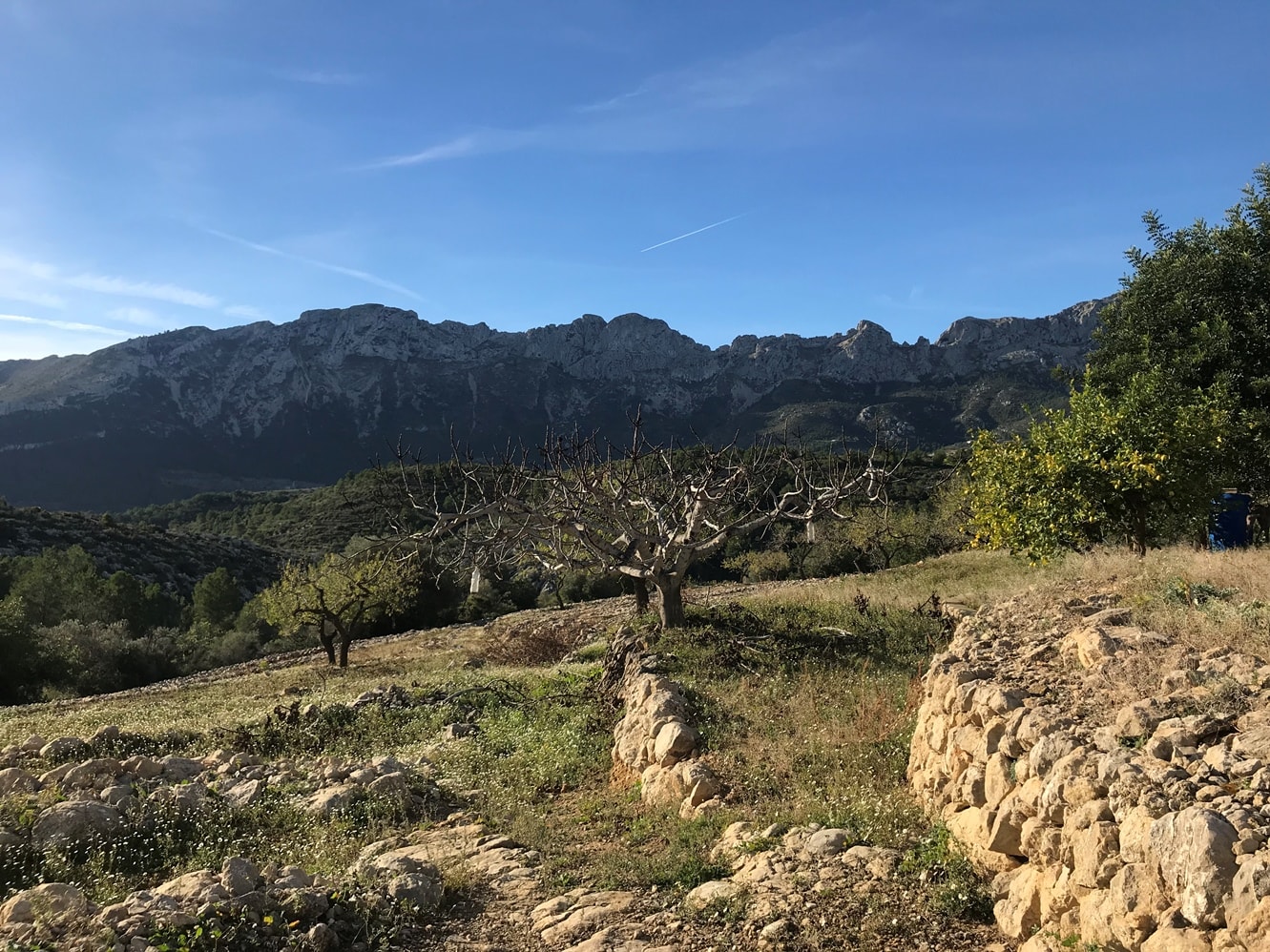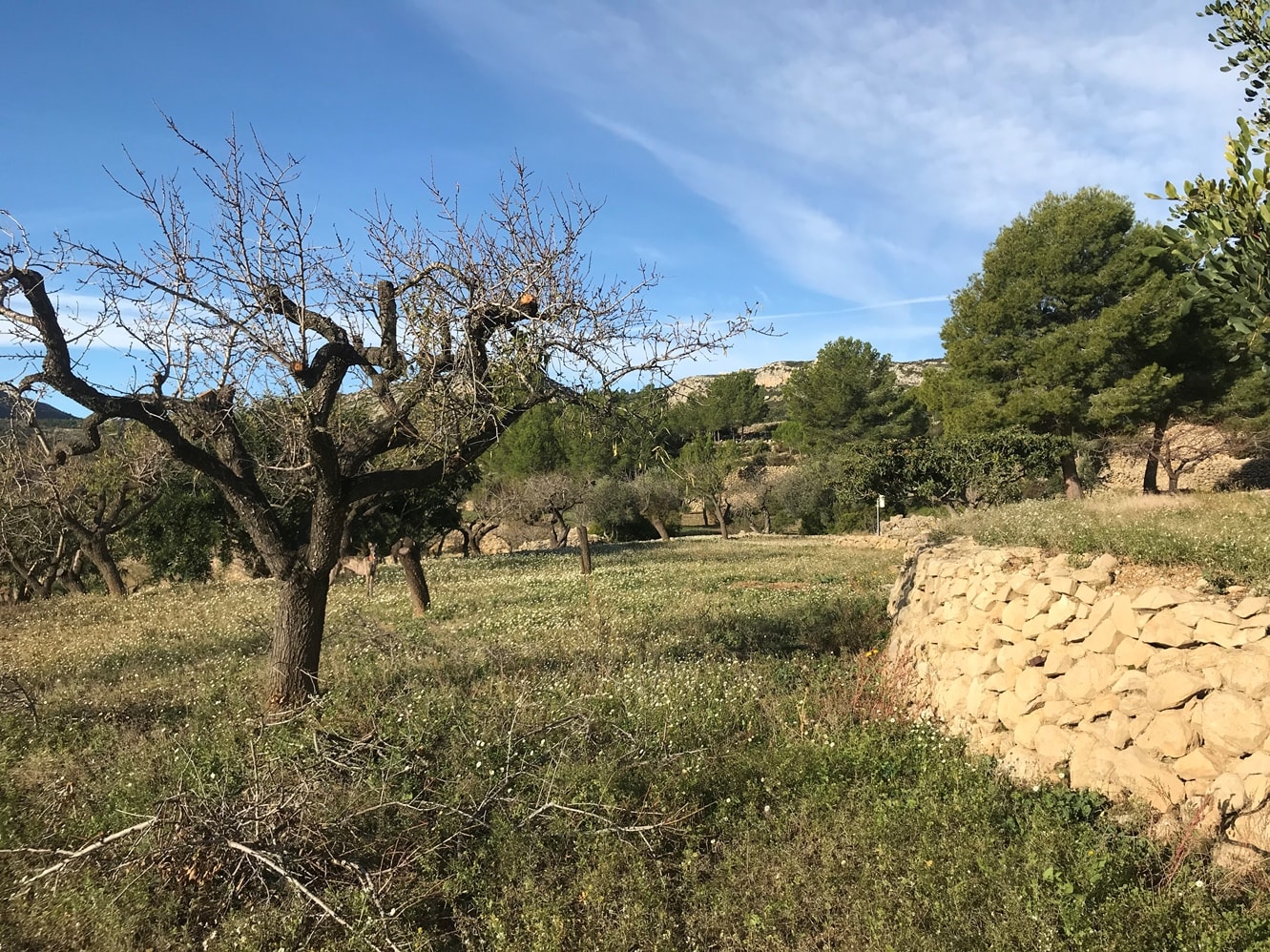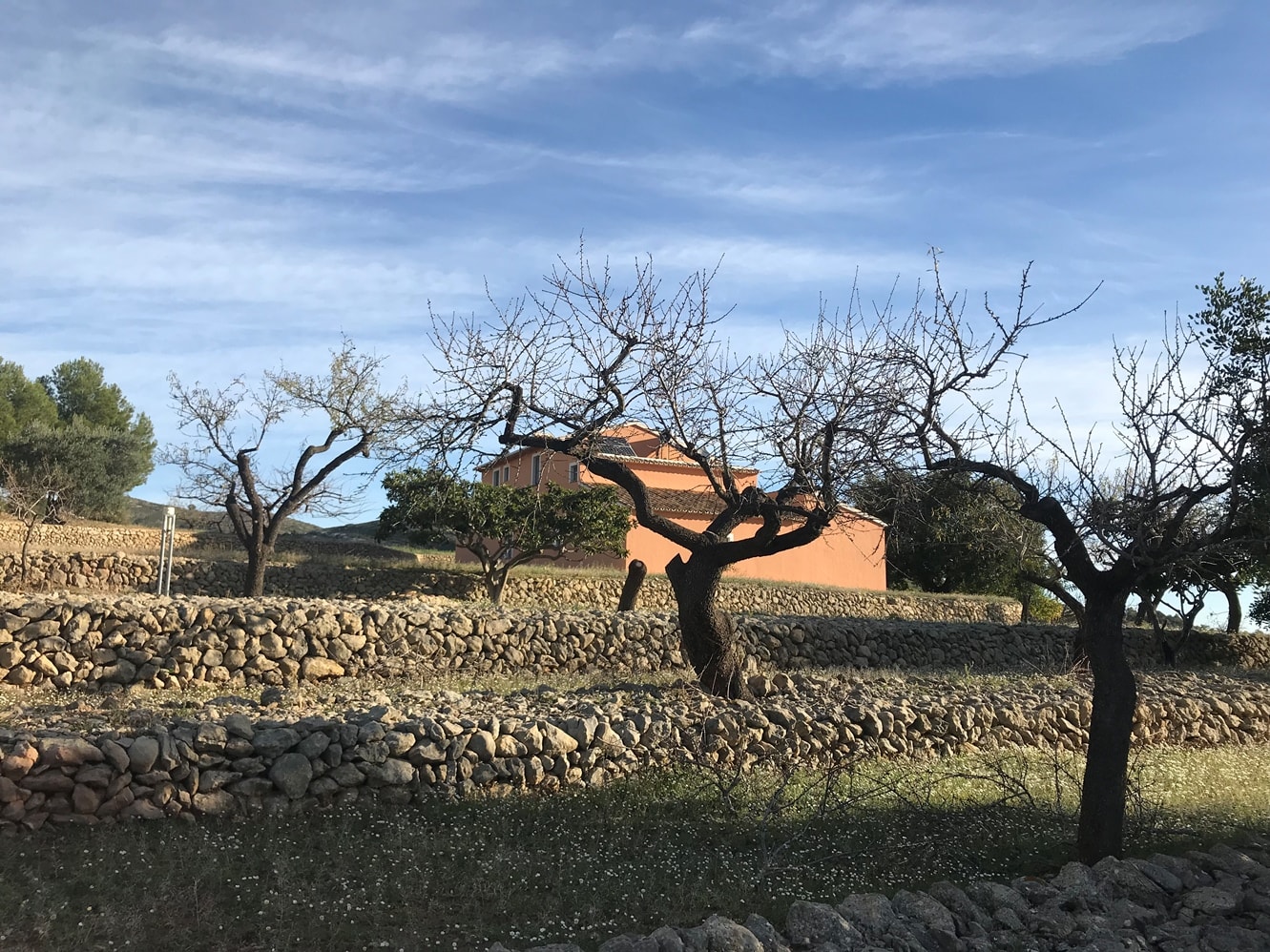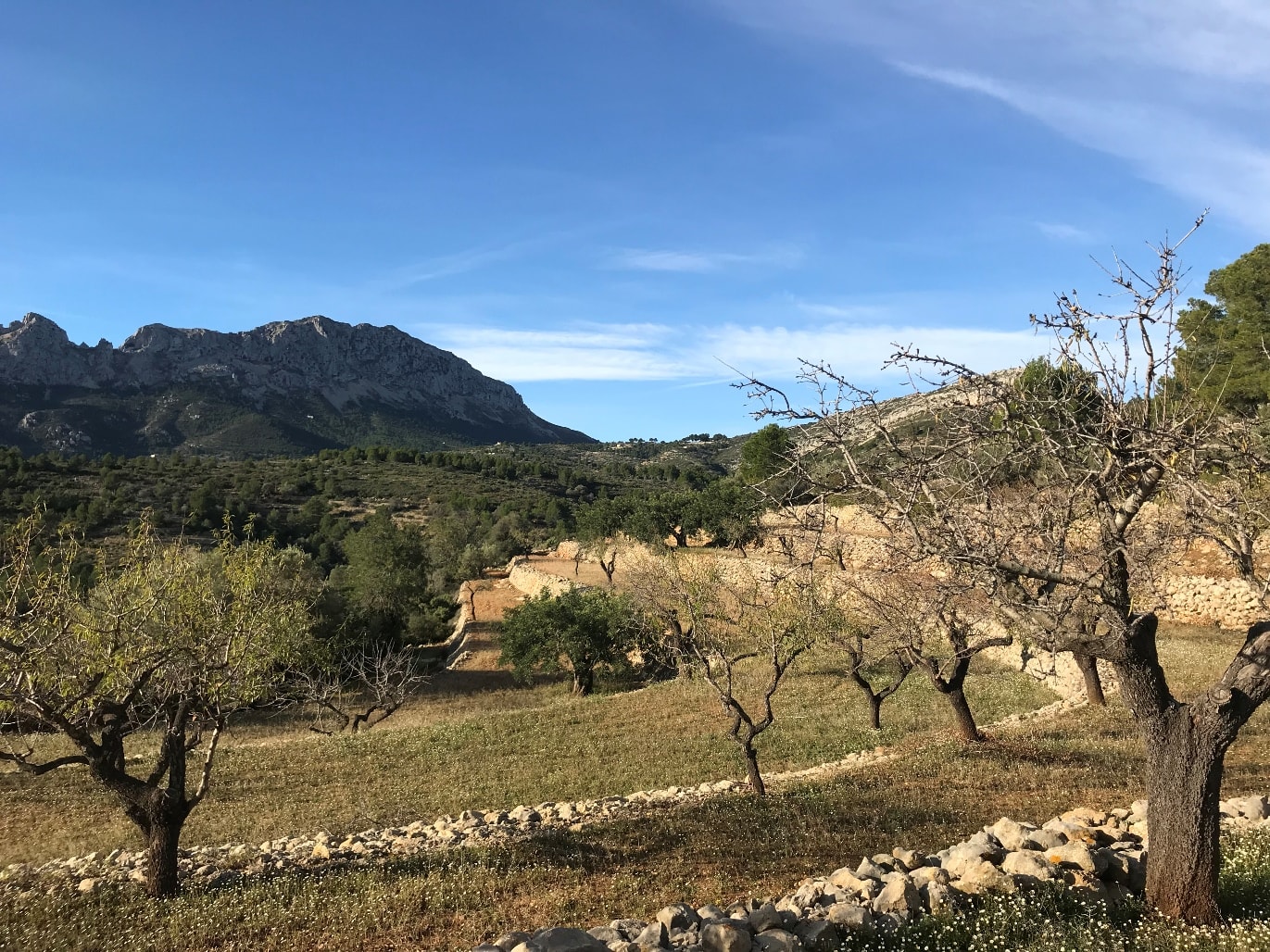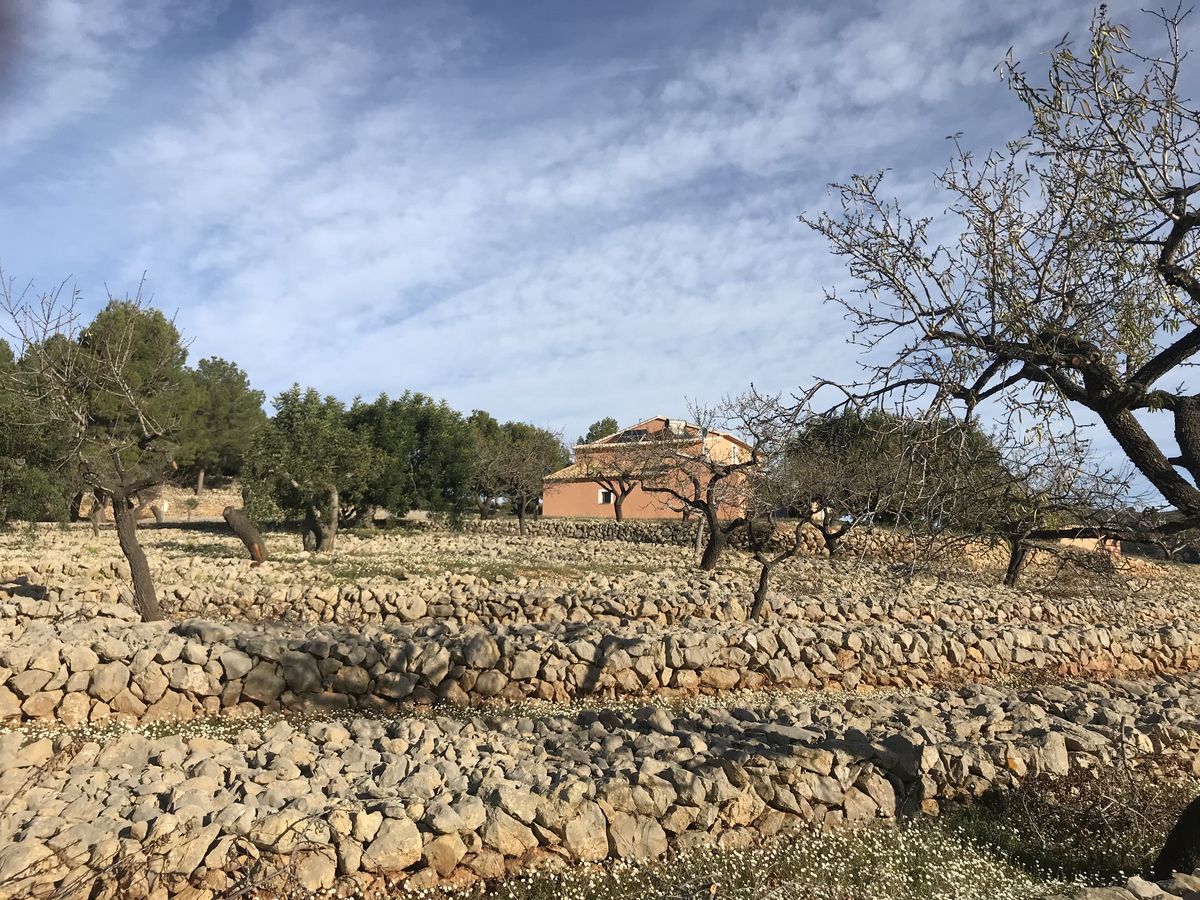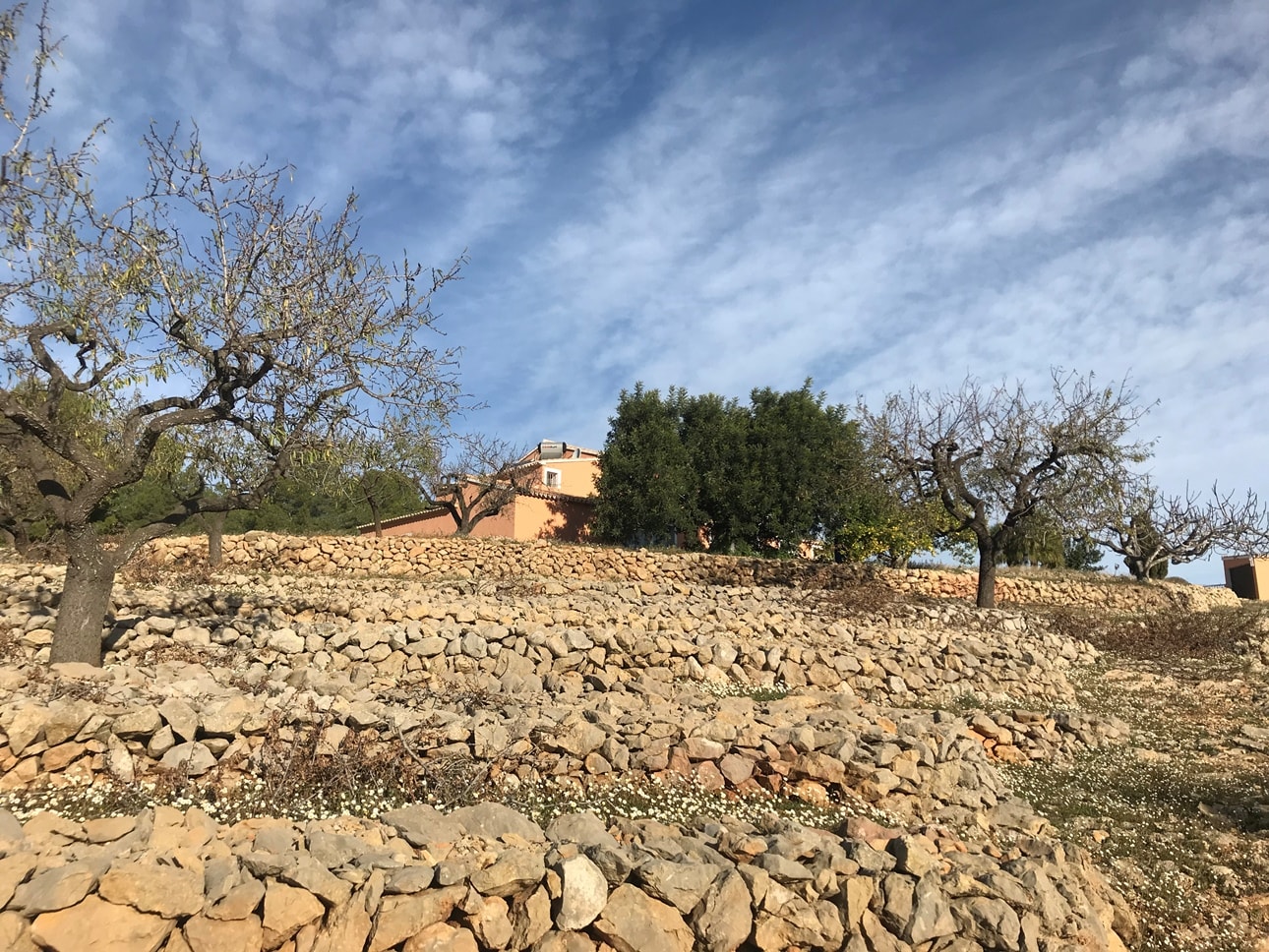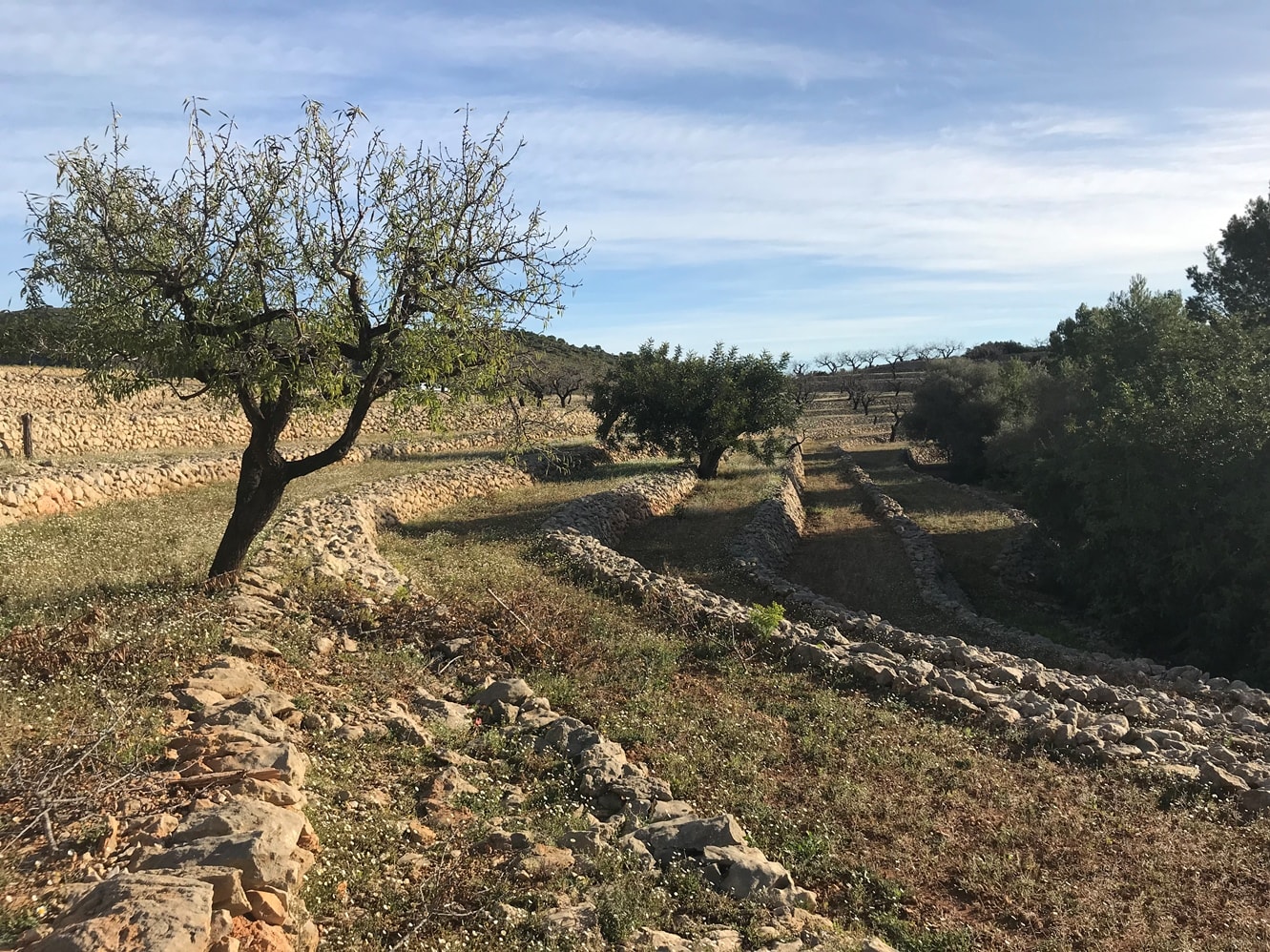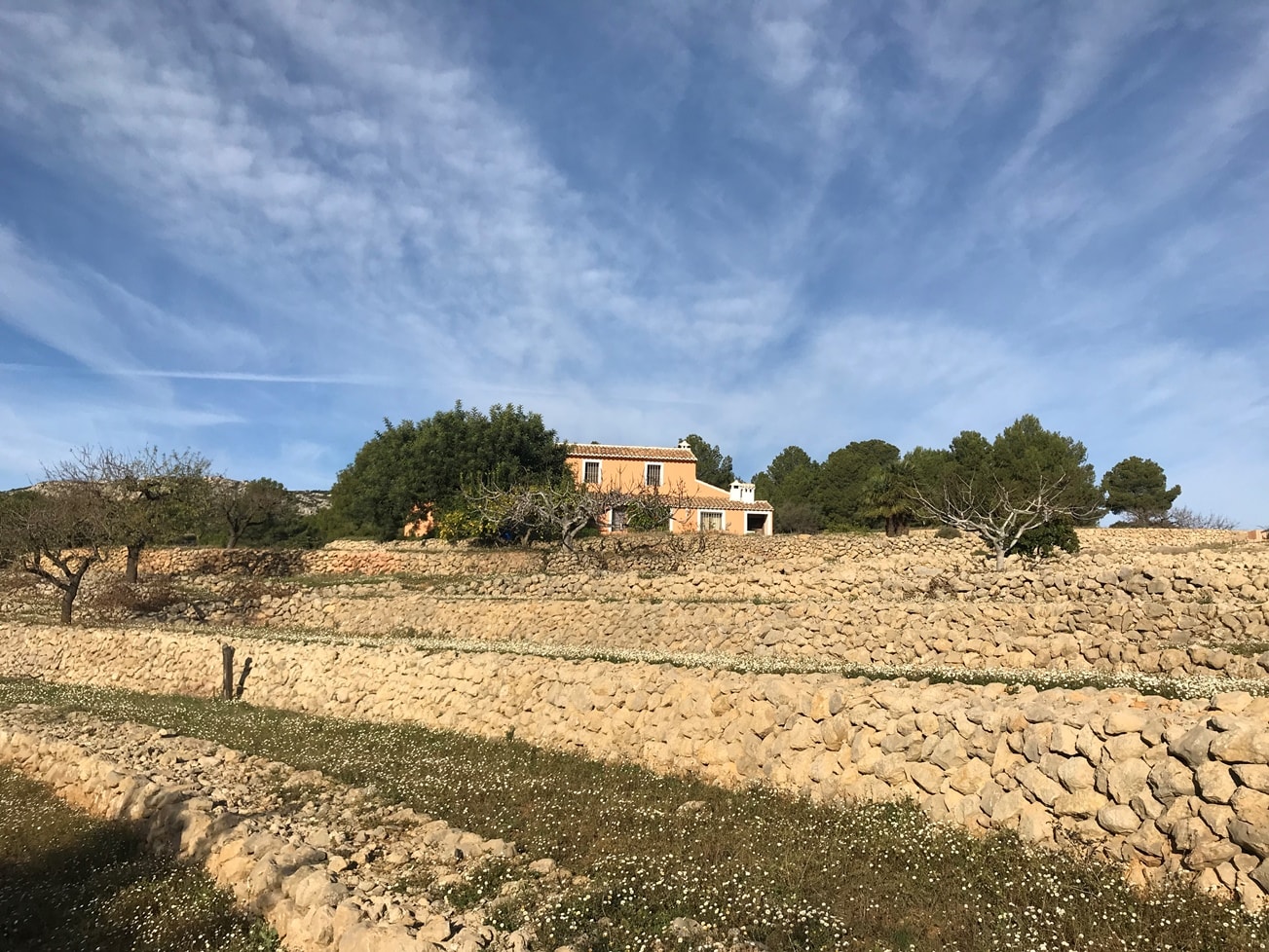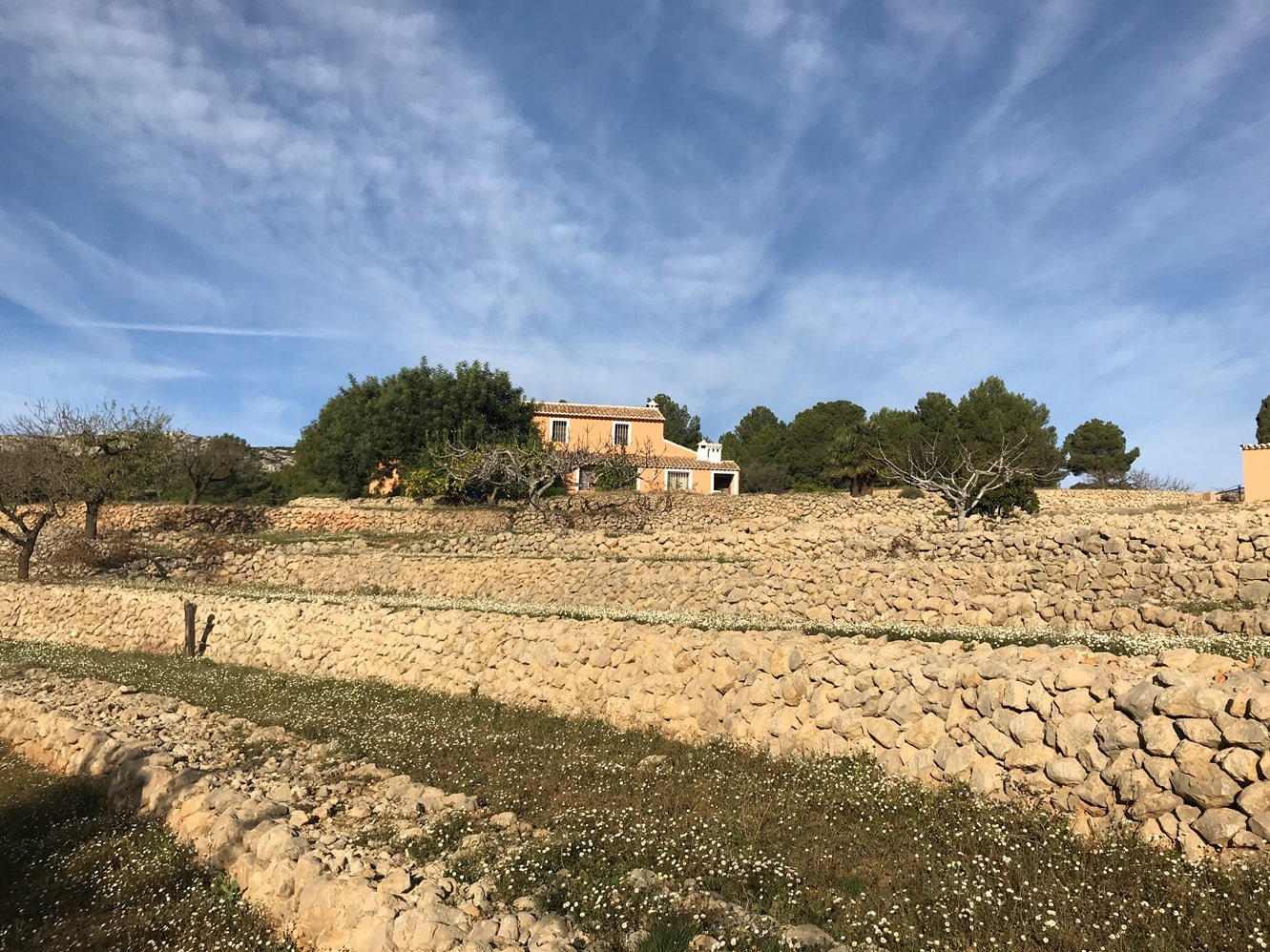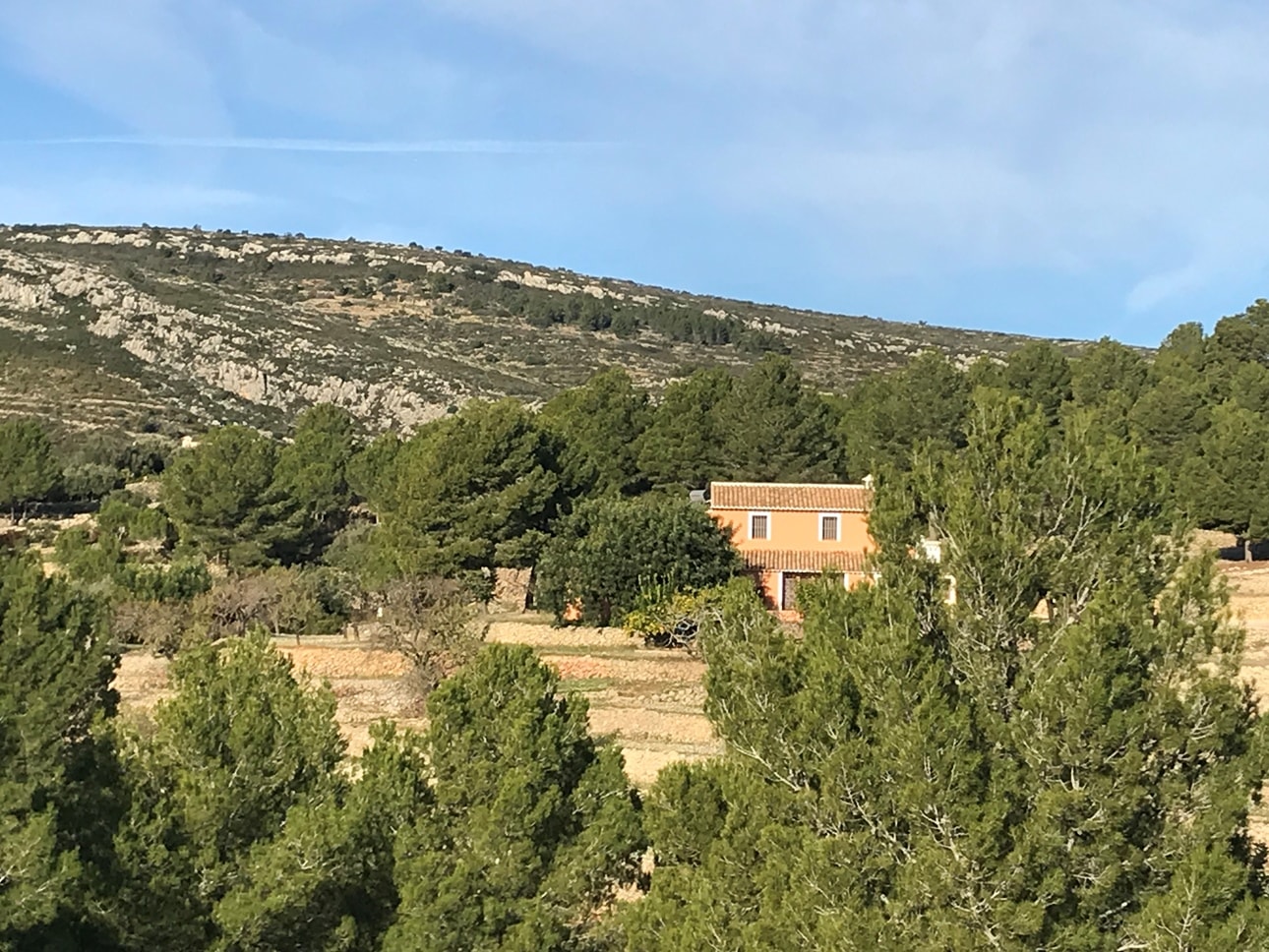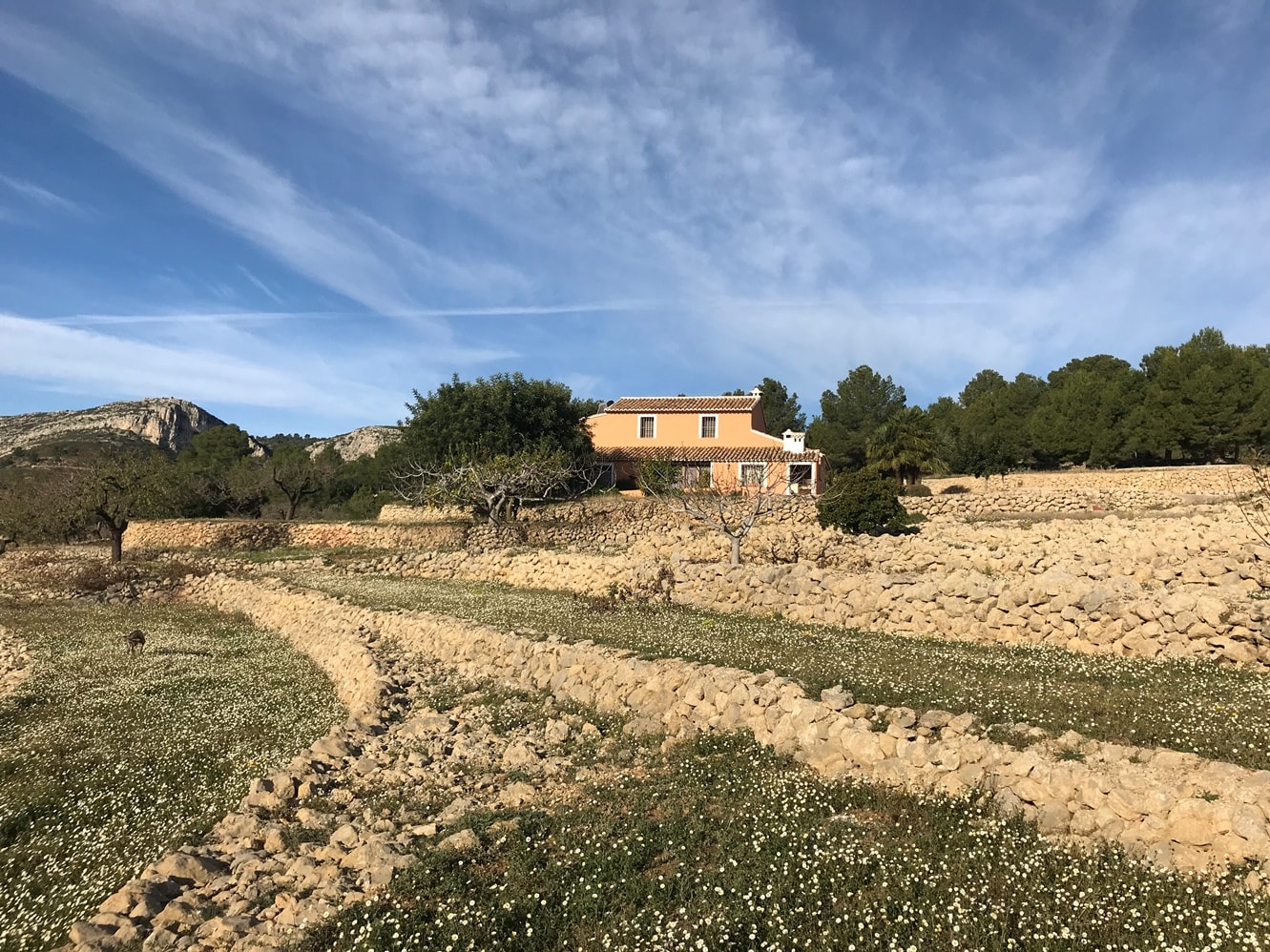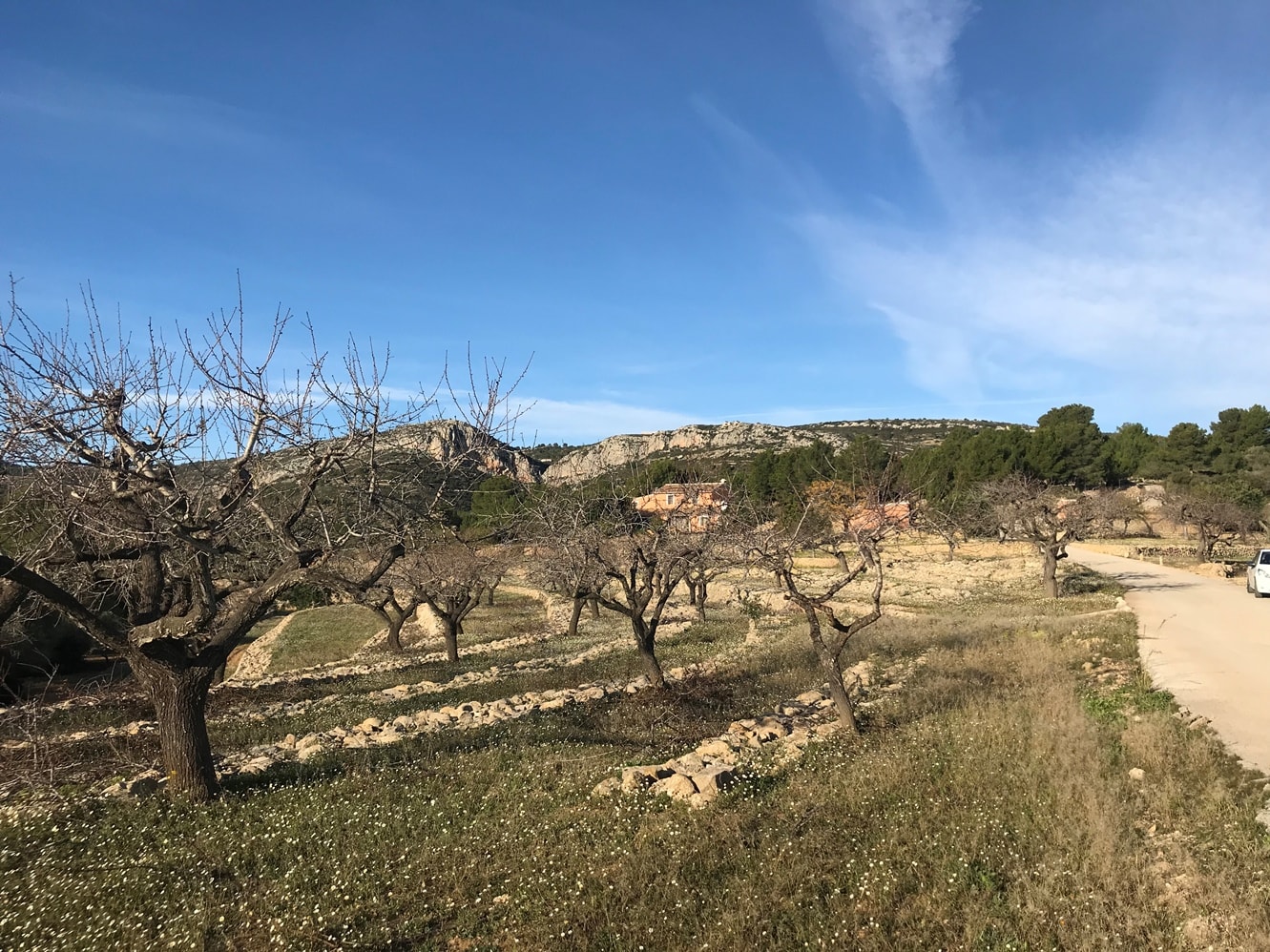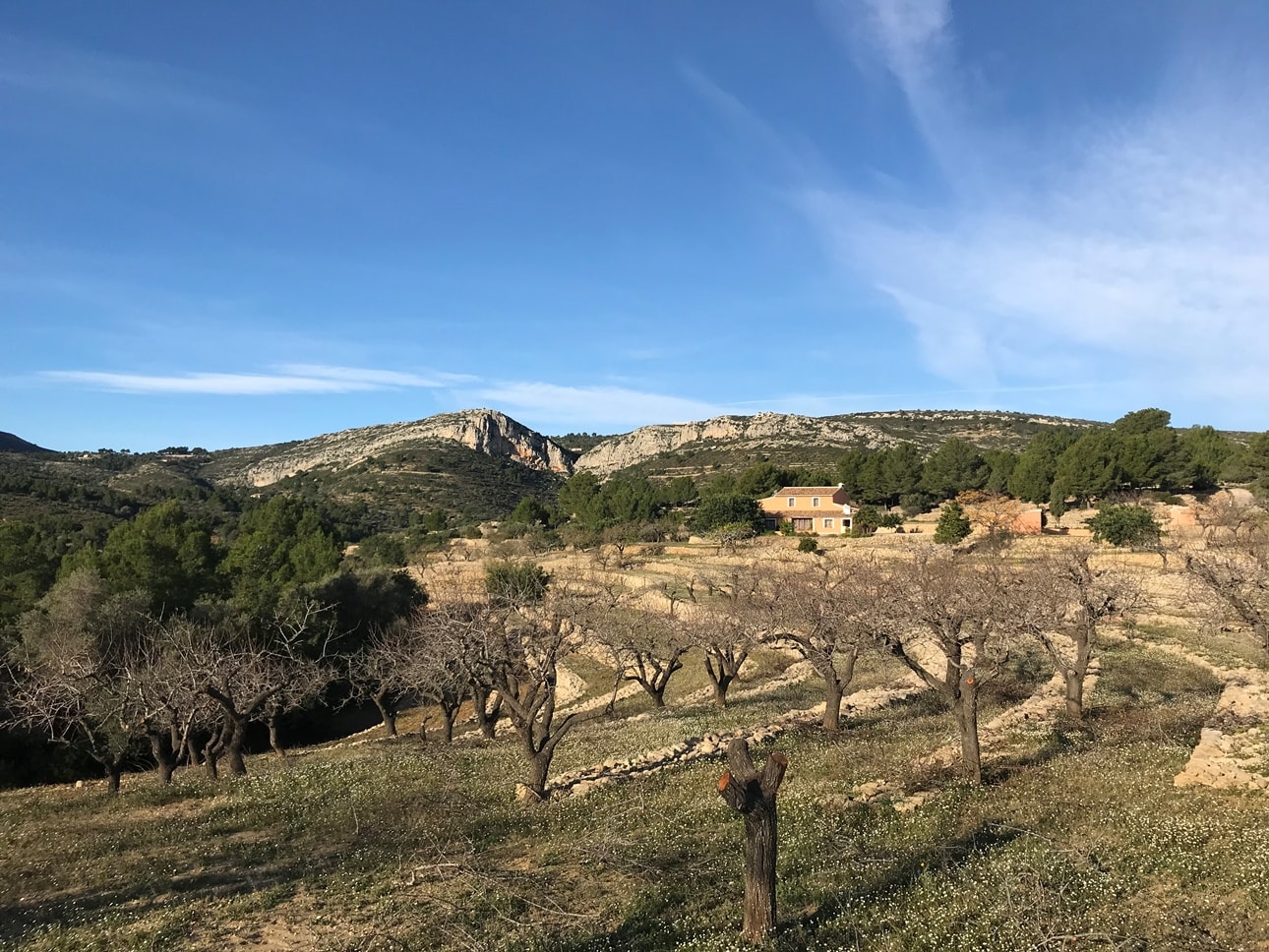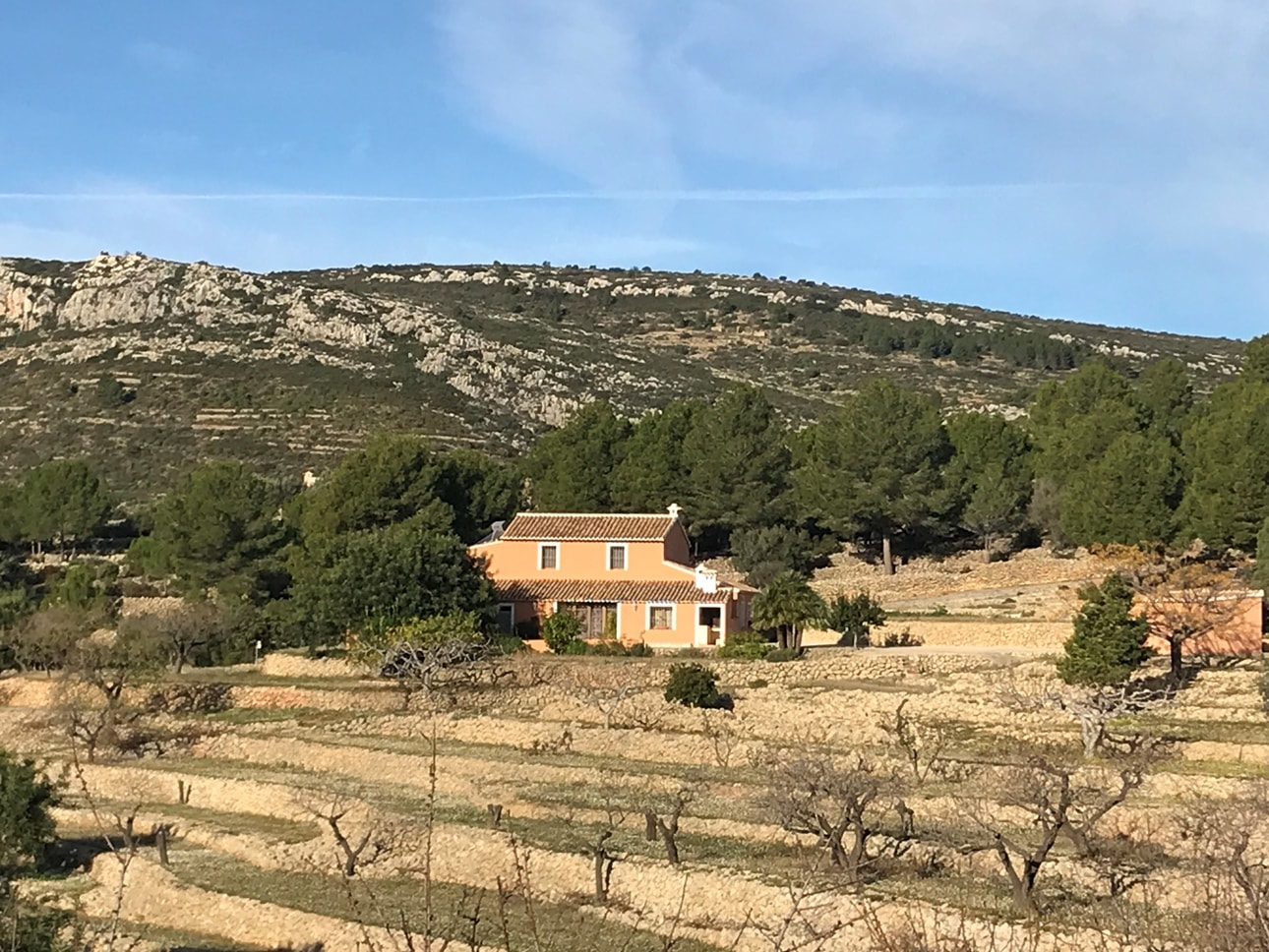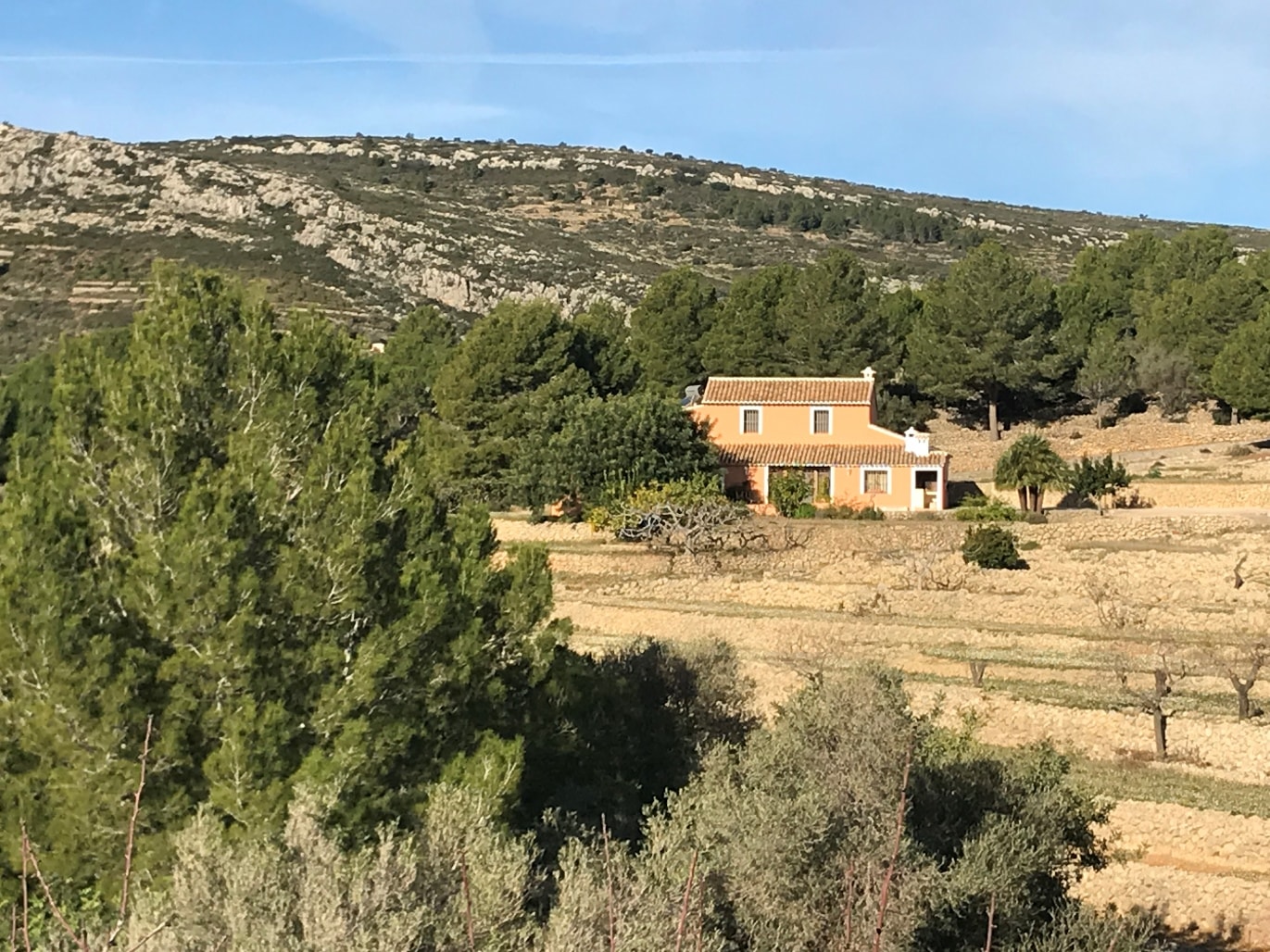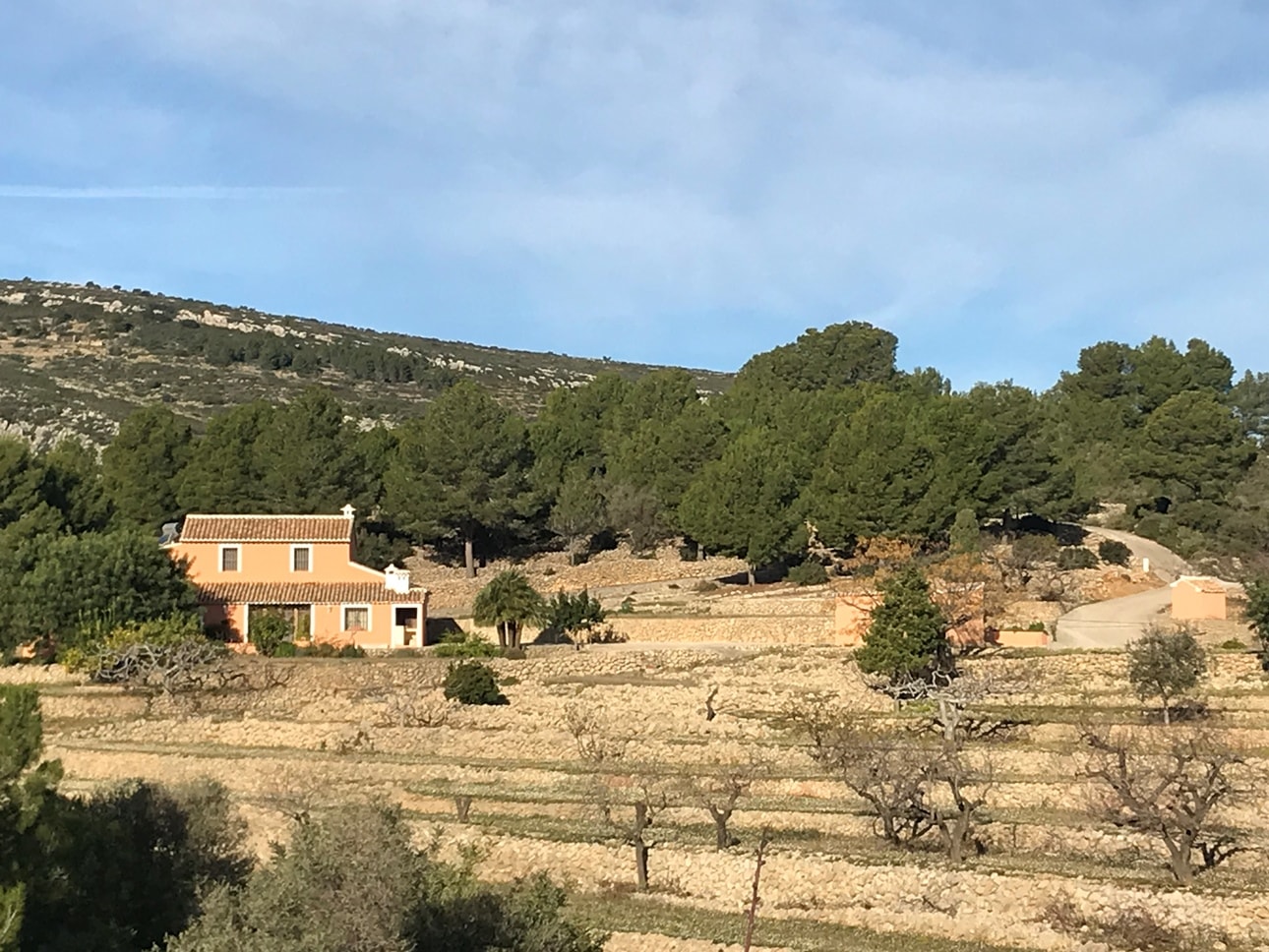 Large ready to move in finca - Very spacious renovated house, with beautiful orchard and magnificent views
Finca Escoda, Sierra de Bernia, Lliber - Costa Blanca
If you enter the hamlet of Marnes where this house is located and drive along a winding mountain road and you just think 'this is going nowhere at all' then all of a sudden you find this modernised old Finca in a majestic spot. In terms of style this house doesn't quite fit in our collection of old rustic houses but still we don't want to deprive you of this house. This Finca is located on a spectacularly beautiful spot and has a fantastic view. The house has been in a Spanish family for generations and is surrounded by a large almond orchard that is iconic and beautiful.
The house is 300m2, has a living room and kitchen, three large storage rooms, in total 6 bedrooms and 2 bathrooms. and is now equipped with a minimal solar system. This finca has an old cisterna (water storage)The spacious land size is 7.4 hectares 74.000m2. In large garages and storage areas a second living area could easily be realized making it suitable for double occupancy or a B&B for example. Separate from the house is the garage next to the entrance gate.
A still very natural environment within the municipality of Lliber
Marnes is the partida (hamlet) where this finca is located, the house is located directly on the cul-de-sac that stops two hamlets away. This means that the road is very quiet. Within 20 minutes by car you are on the main road and in the village of Benissa where there is a wide choice of supermarkets, banks and all other amenities such as a modern sports complex with an indoor swimming pool. The beaches are just over half an hour's drive away. The village of Lliber to which Marnes belongs is a sleepy village with just over a thousand inhabitants. The best of both worlds, the rush of the coast within reach but you live in the middle of nature.
This object is very suitable for people who don't want too much work on their house because it has been renovated 6 years ago. So the energy supply is still in need of investment. Rustic Property Spain is happy to help the buyer to realise this and we have 20 years of experience with off grid solar power systems and are up to date with the latest technology. For possible permit application swimming pool there are very good contacts with the municipality and suppliers. Is this house not rustic enough and would you rather have a project with more land look at this huge Finca in the municipality Jalon Is it just too big for you but are you a handyman or would you like to make a house the way you want it look at Finca Escoda or Finca Mestre.
Contact us
T: +34 966181040
E:
Ready to move in
Very special location with amazing views of the Sierra de Bernia nature reserve
In nature, but only 25 min from the lively costa
For people who want to live in the countryside but do not feel like a renovation project
Large ground size
Off grid (no water current connections)
House type: very old but totally renovated Valencian farmhouse/finca
State: totally renovated in 2012
Built: +/- 300 m2, 6 bedrooms, 2 bathrooms, living room, closed veranda in front of the house
Plot: 74,000 m2 (7.4 hectares)
Type of land: agricultural terraces, mountain
Water supply: 1 cisterna of +/- 40,000 litres capacity (old underground water storage).
Electricity: not connected to mains electricity the house has a basic solar system.
Height: approximately 500 metres
Distance to village: 9 km
Distance to the road: located 30 metres from asphalt road, with very little traffic.
Possible uses: habitation, possible double occupancy, hobby farm, hospitality company
Price: asking price 495.000€