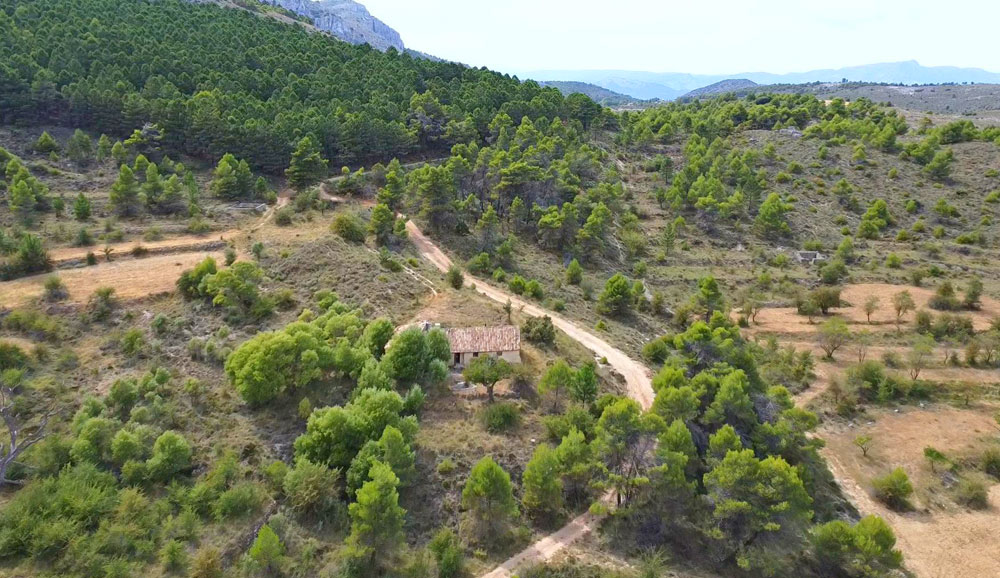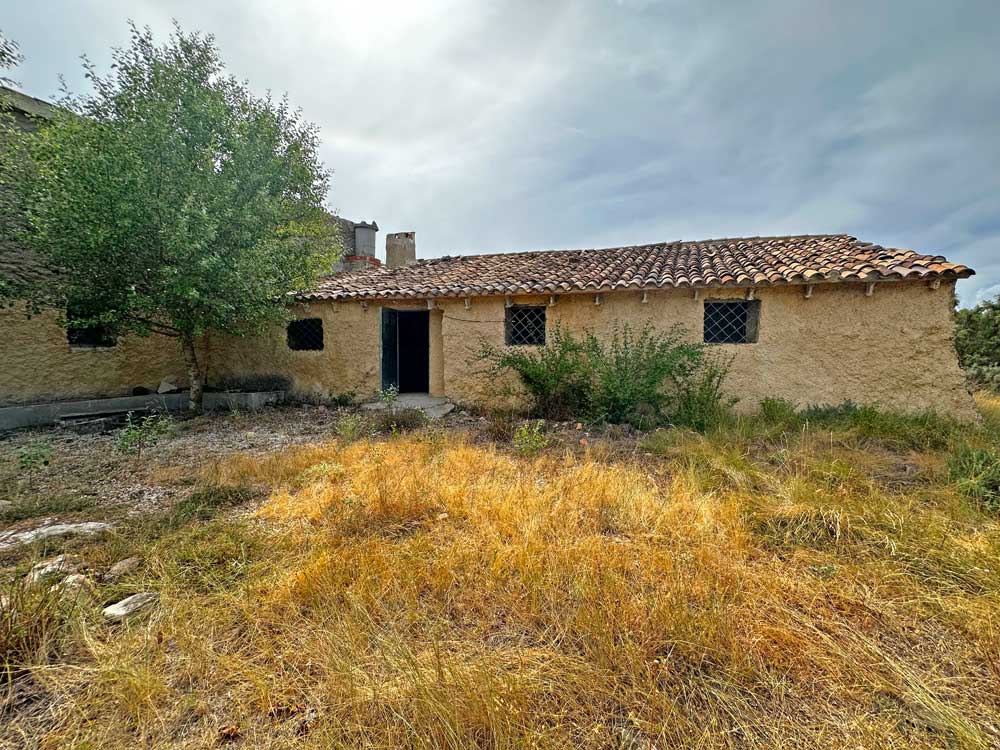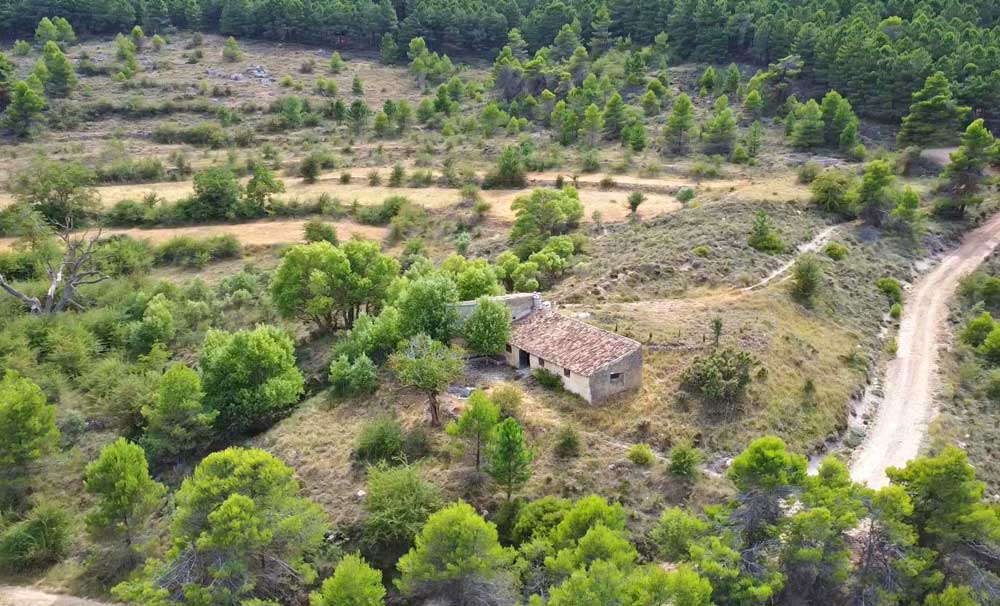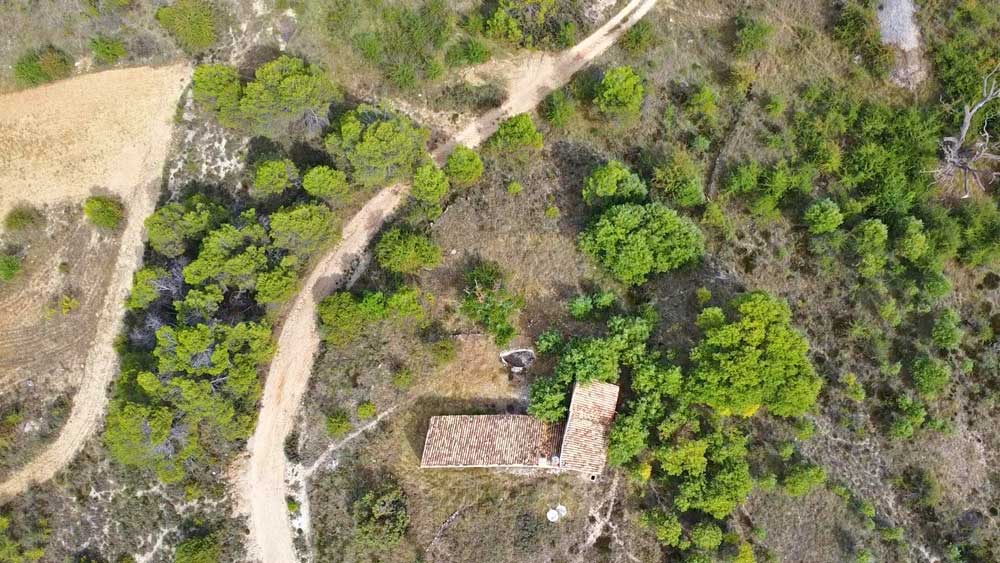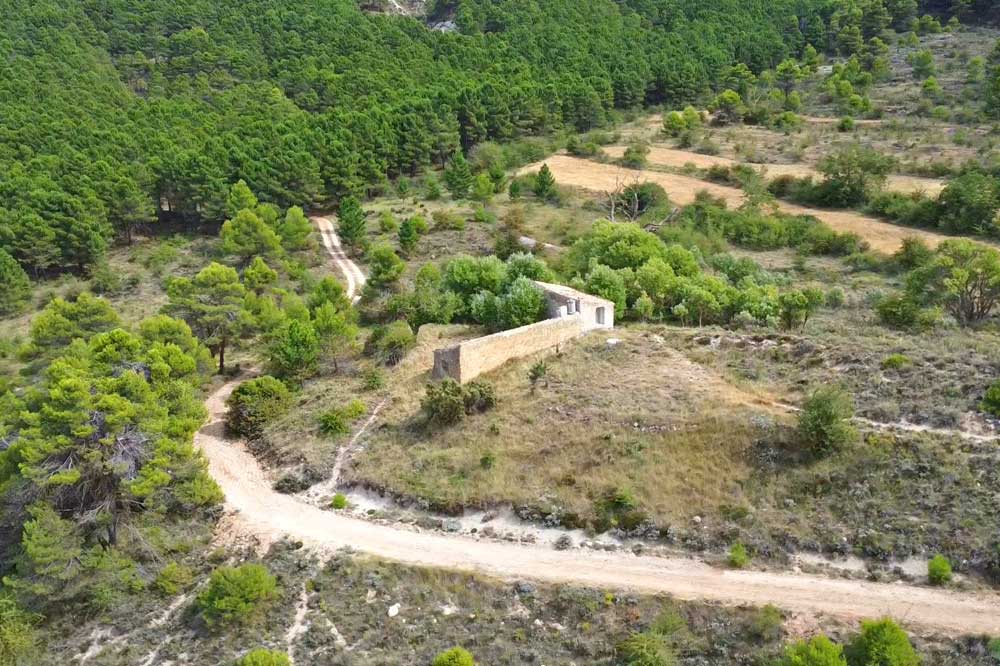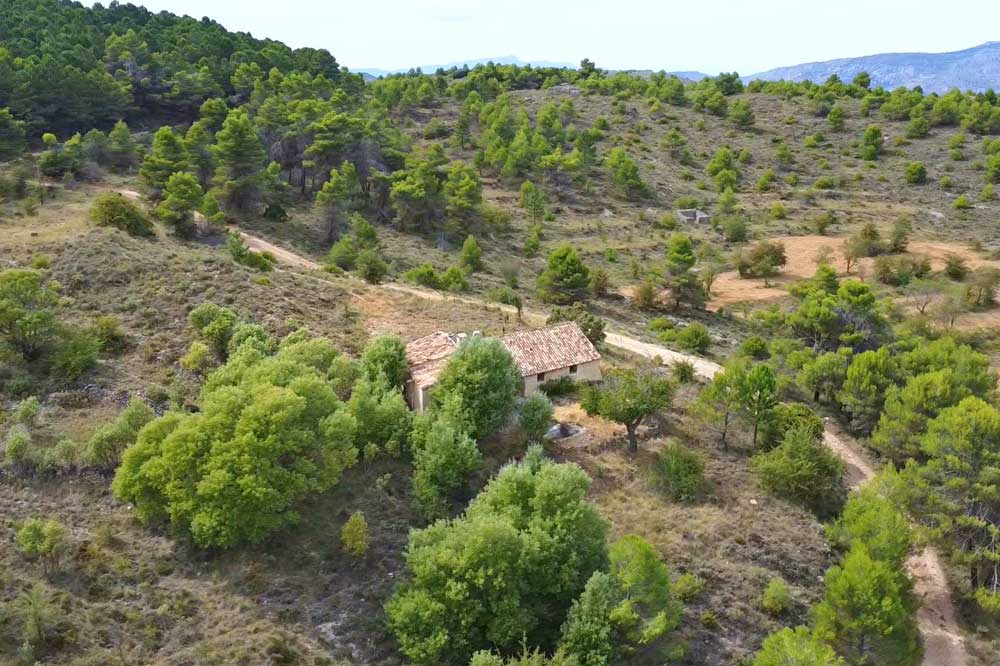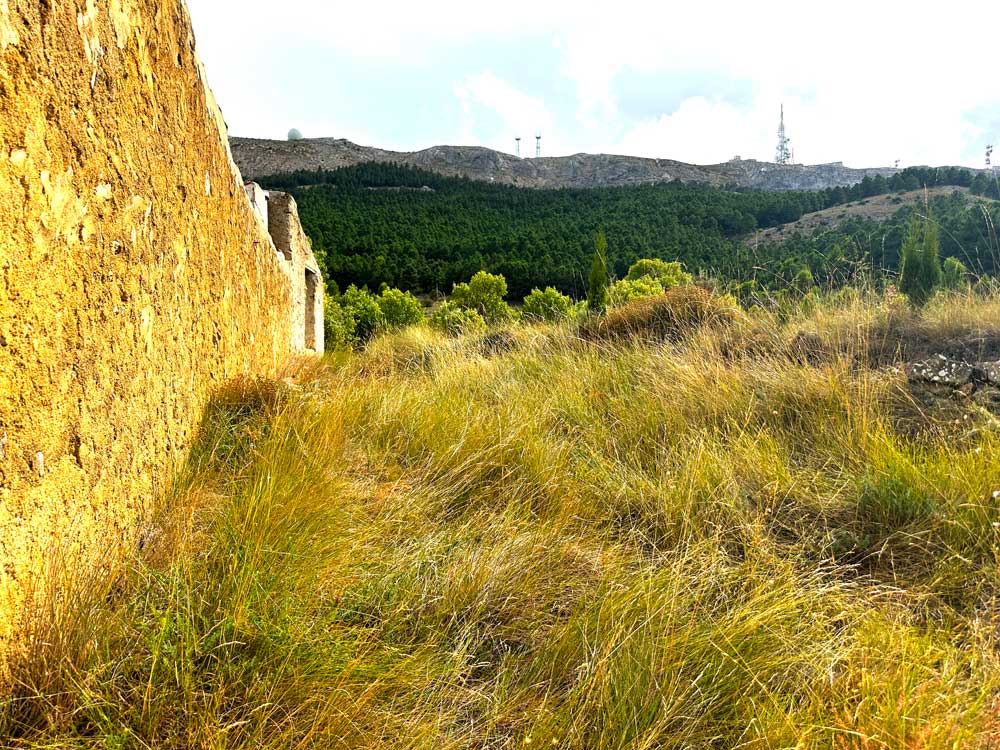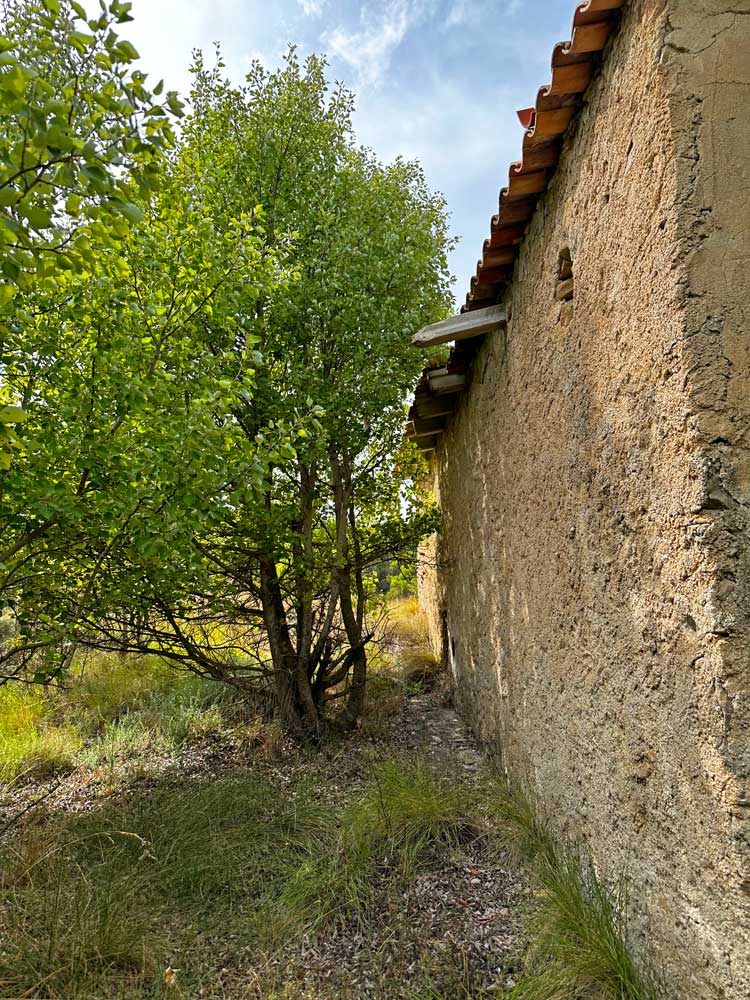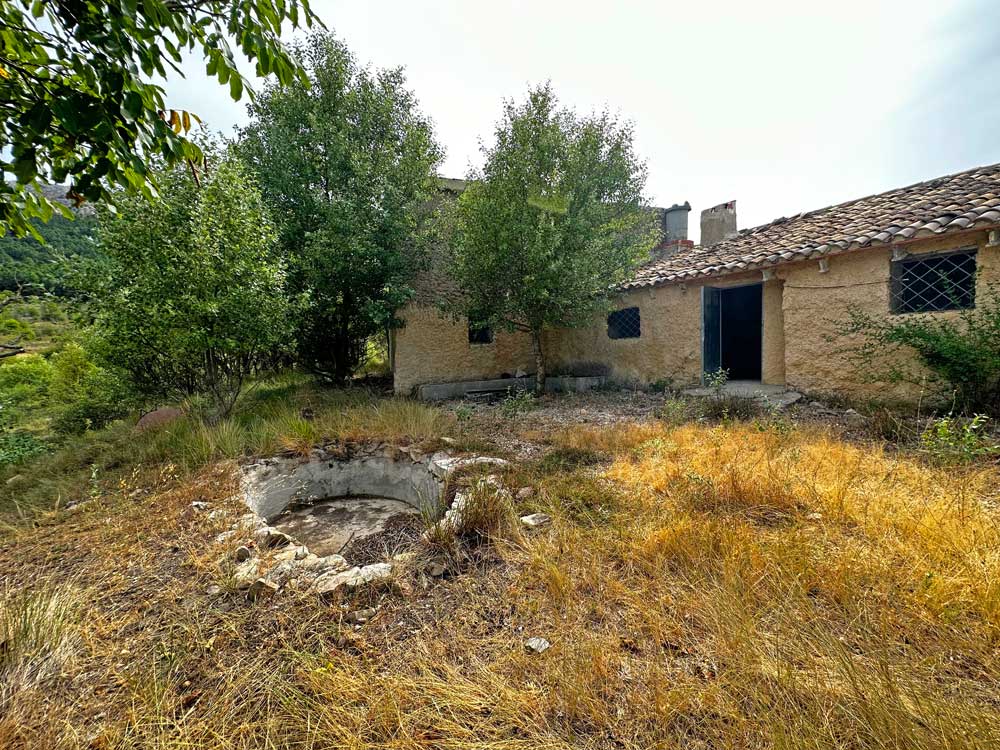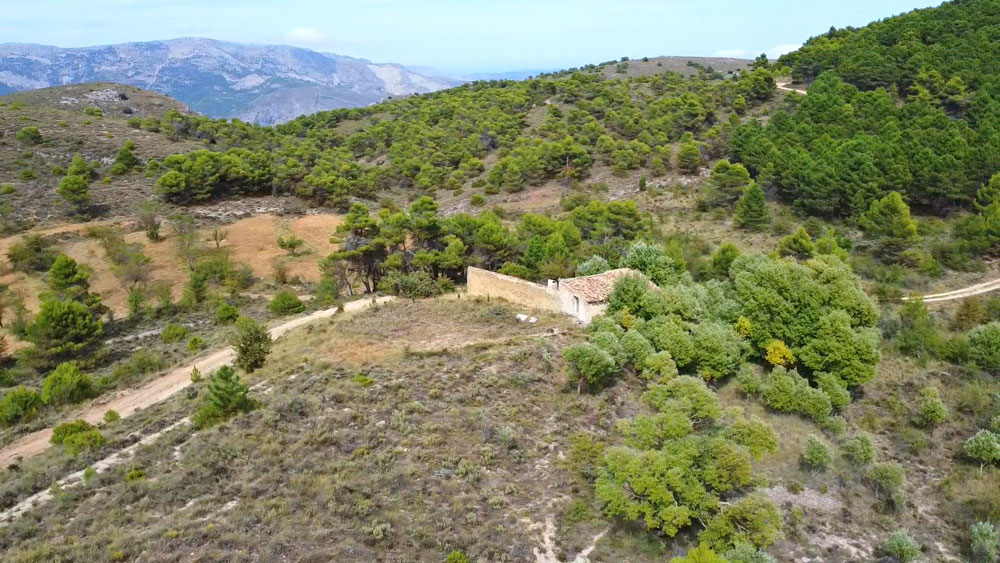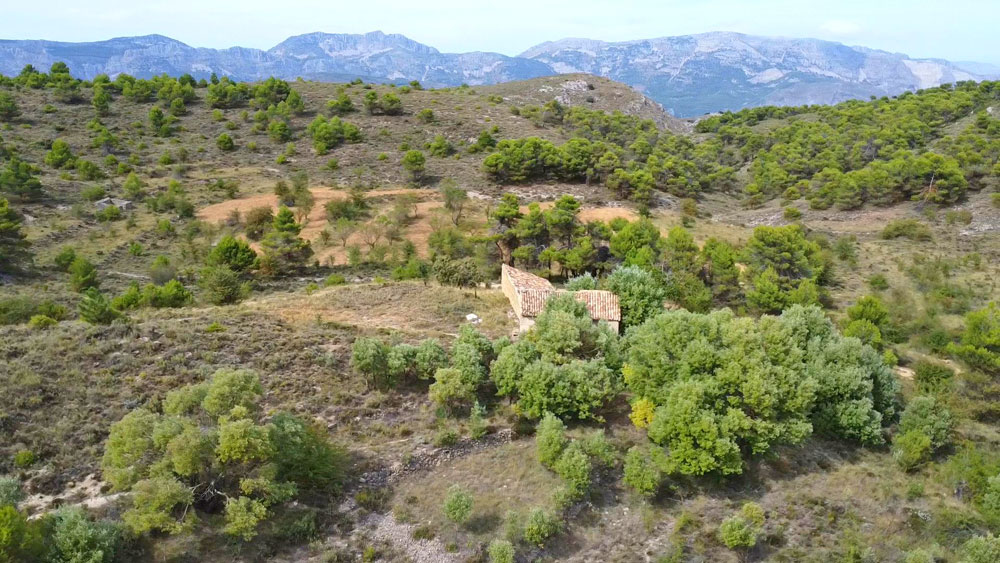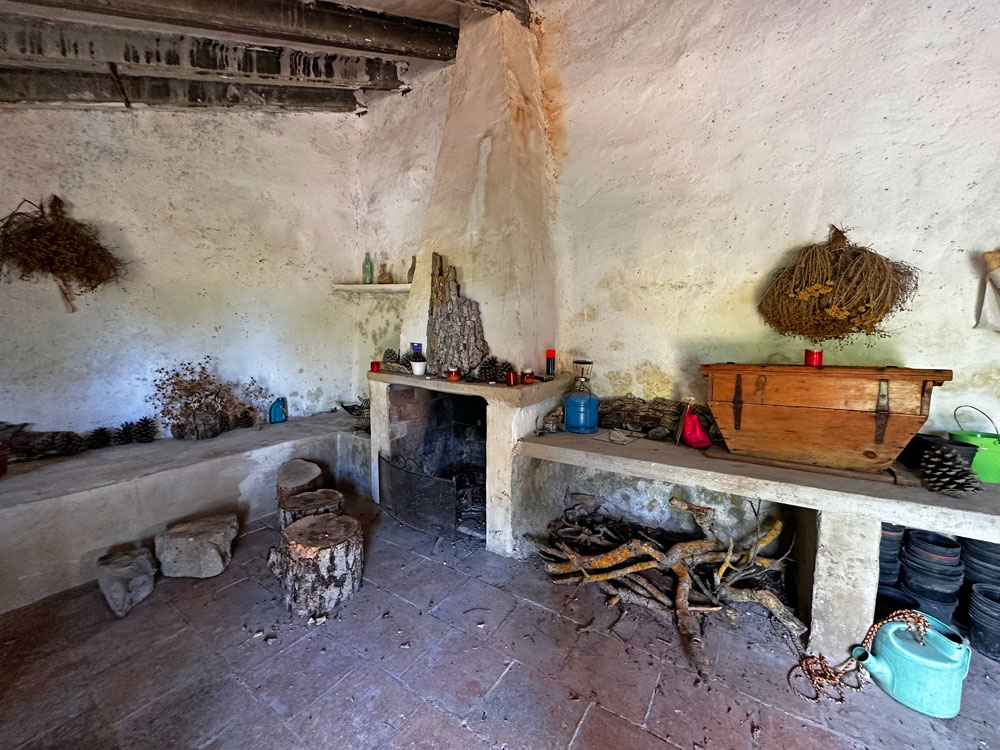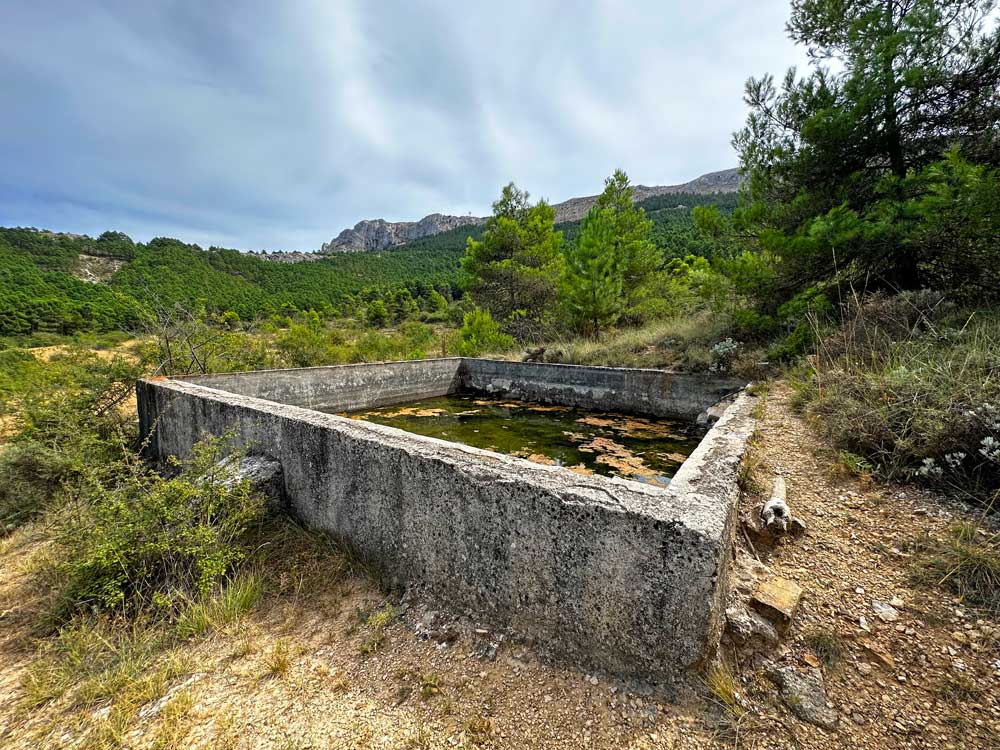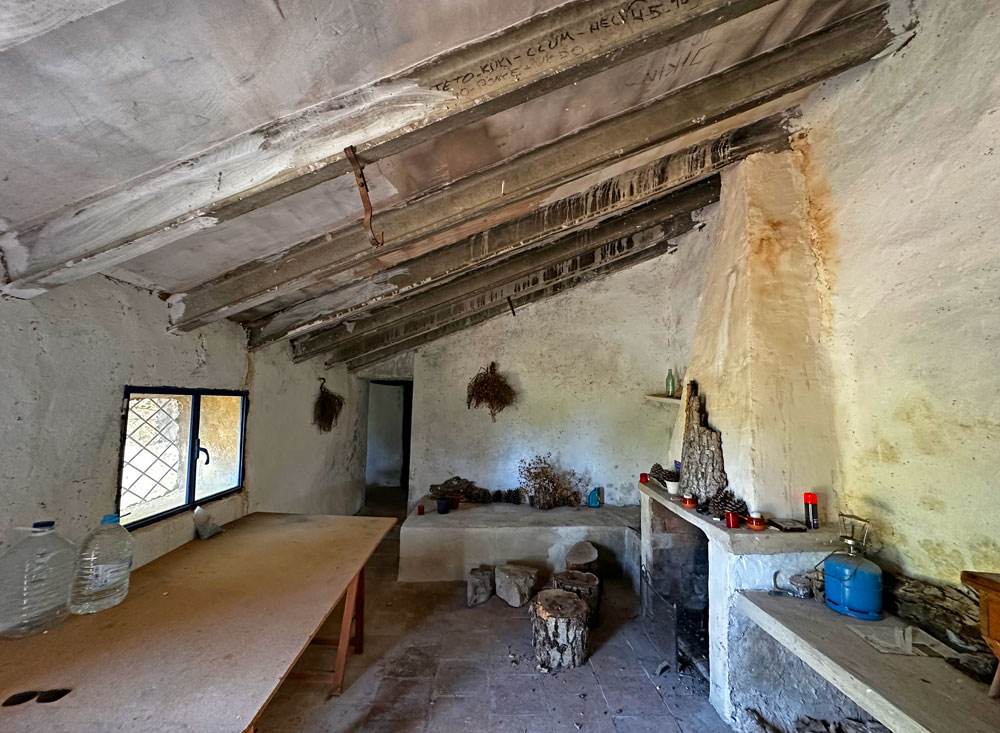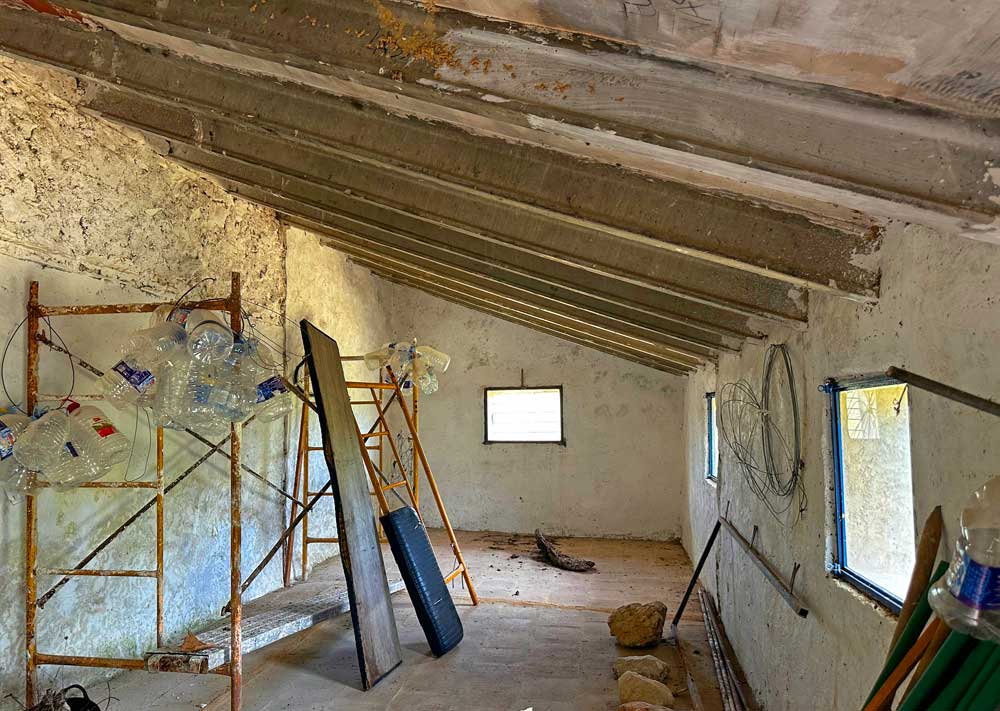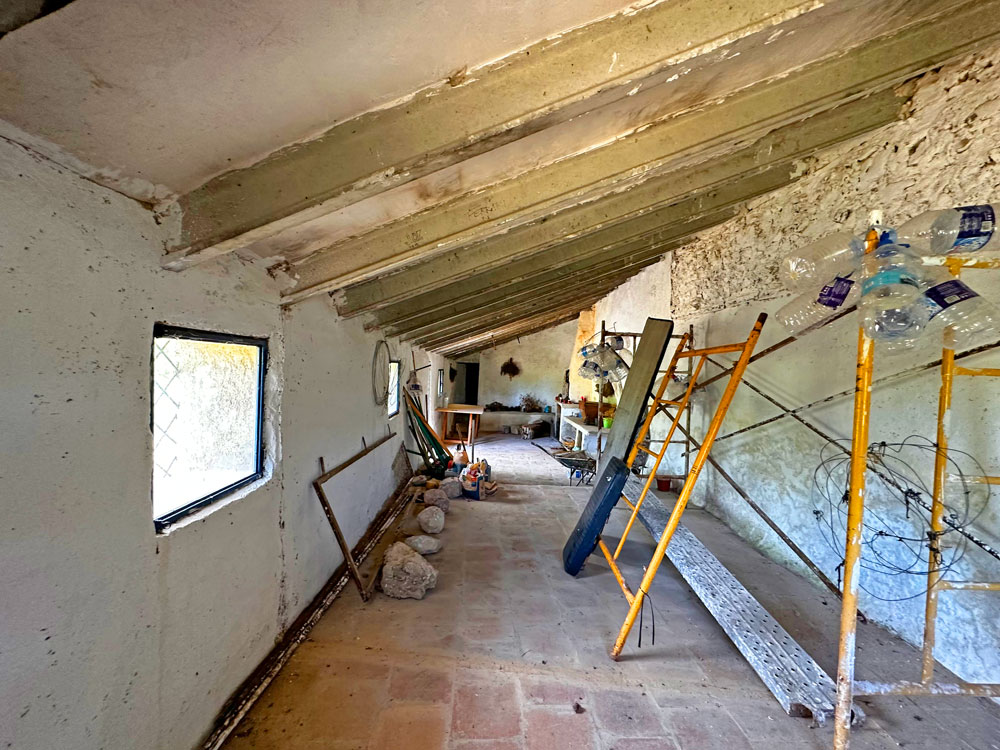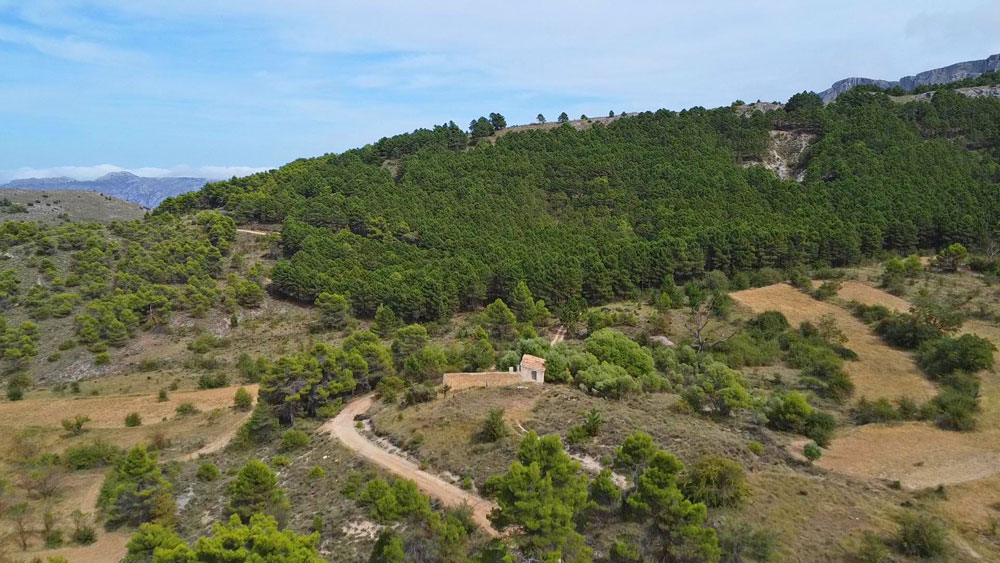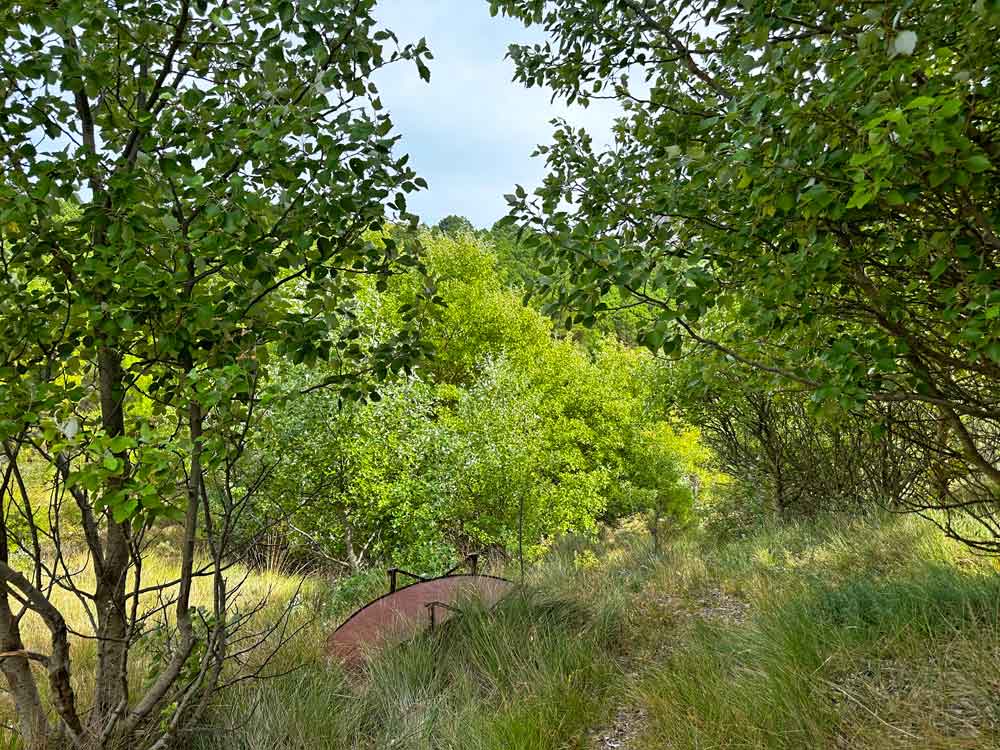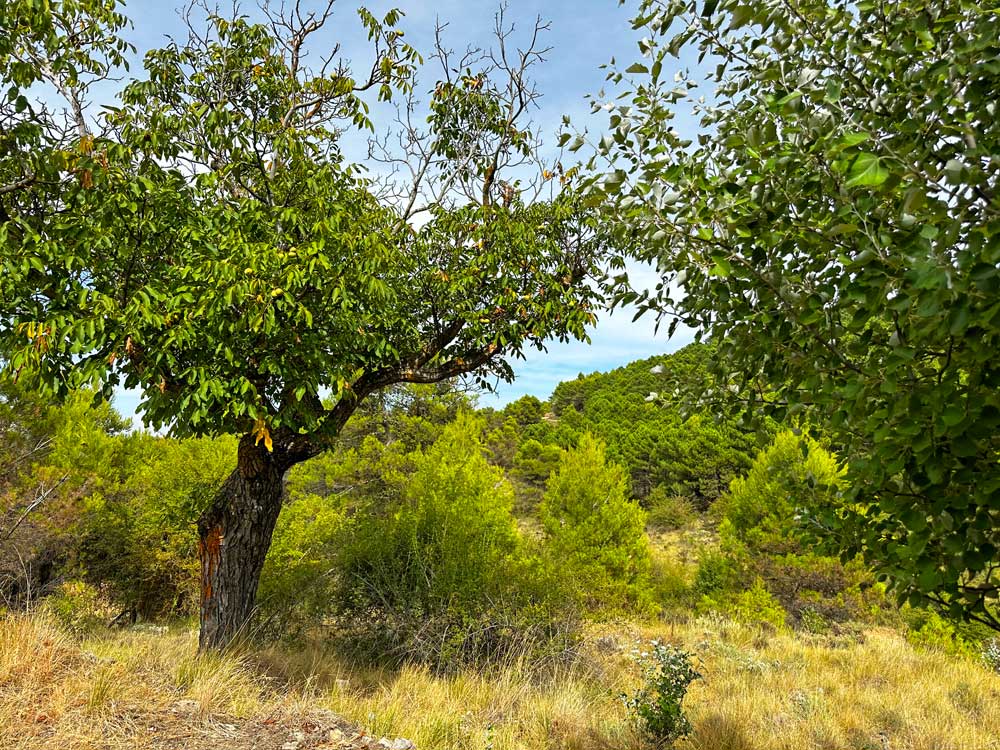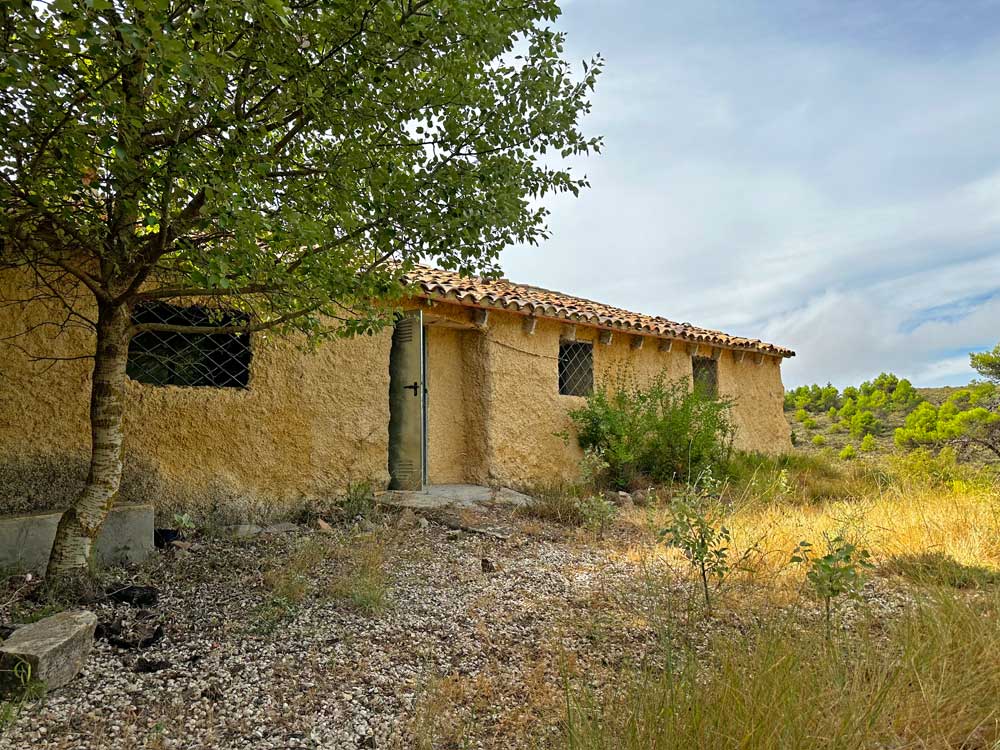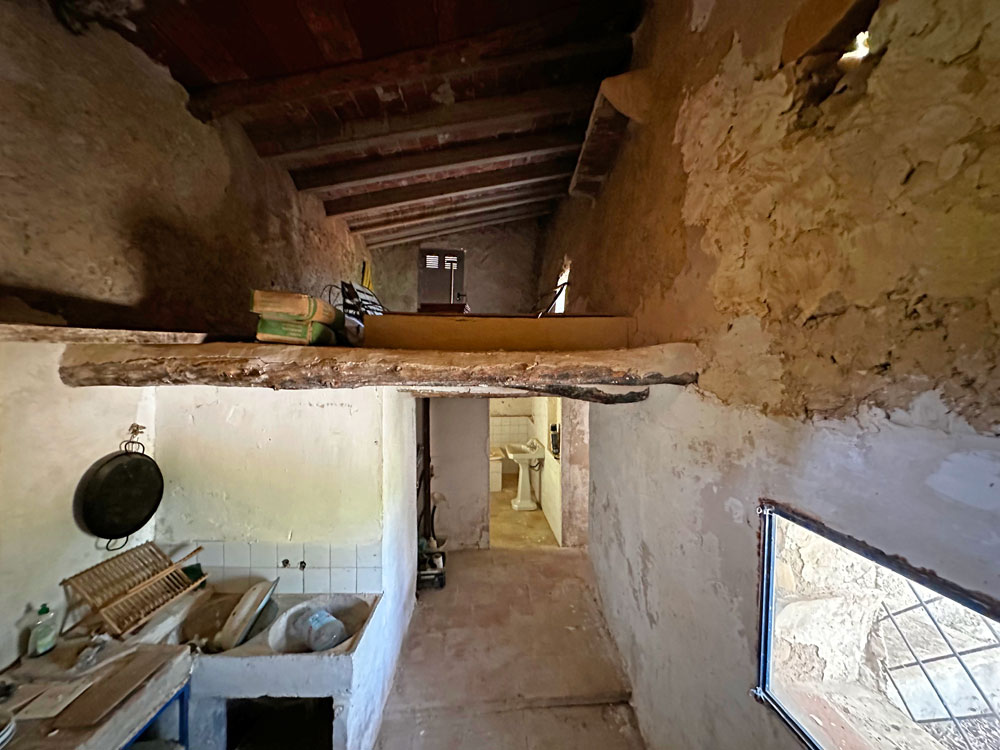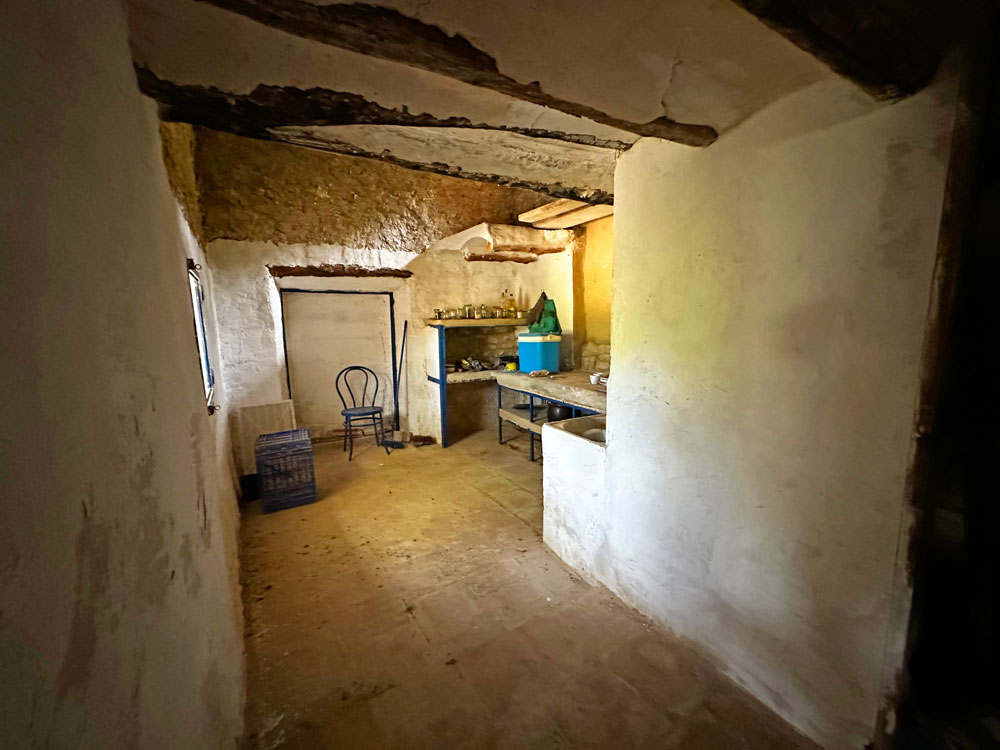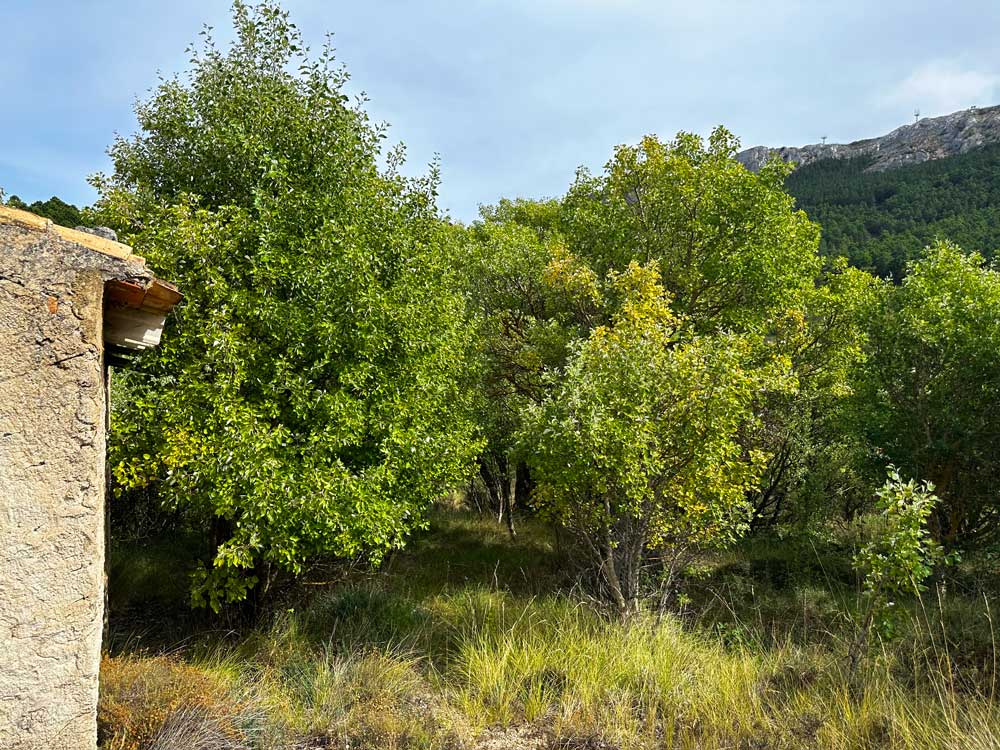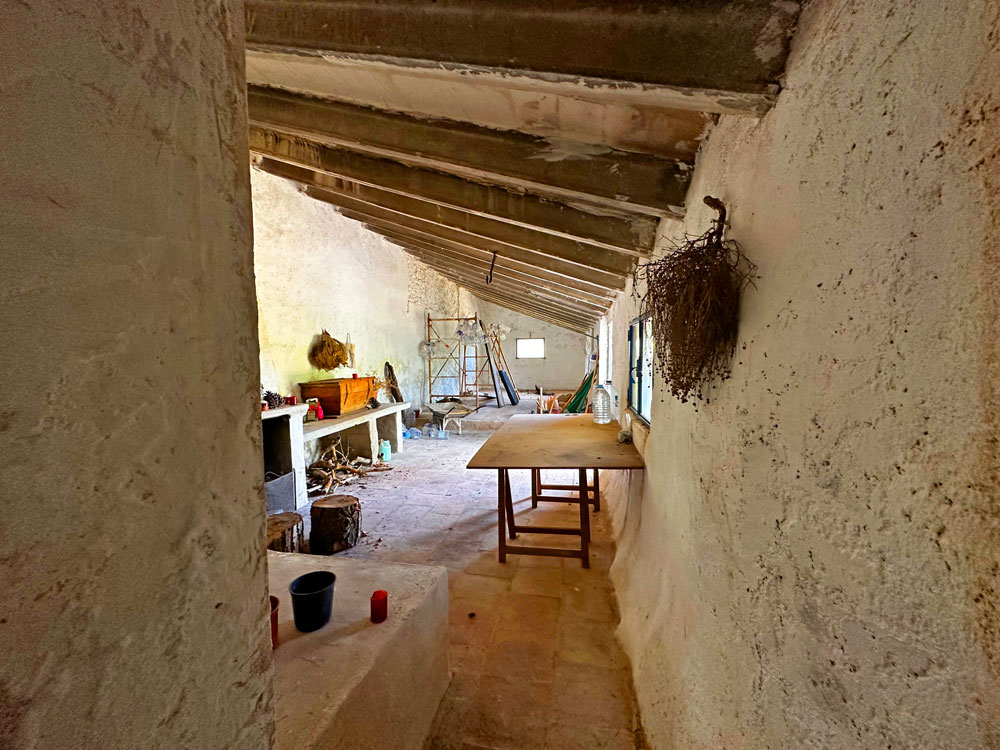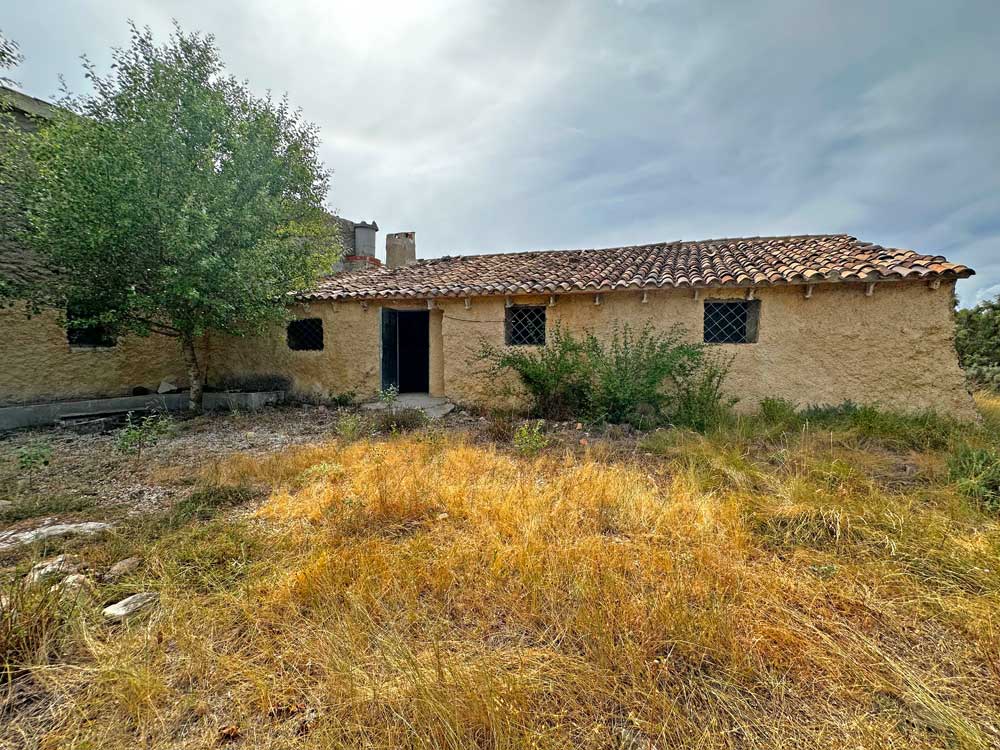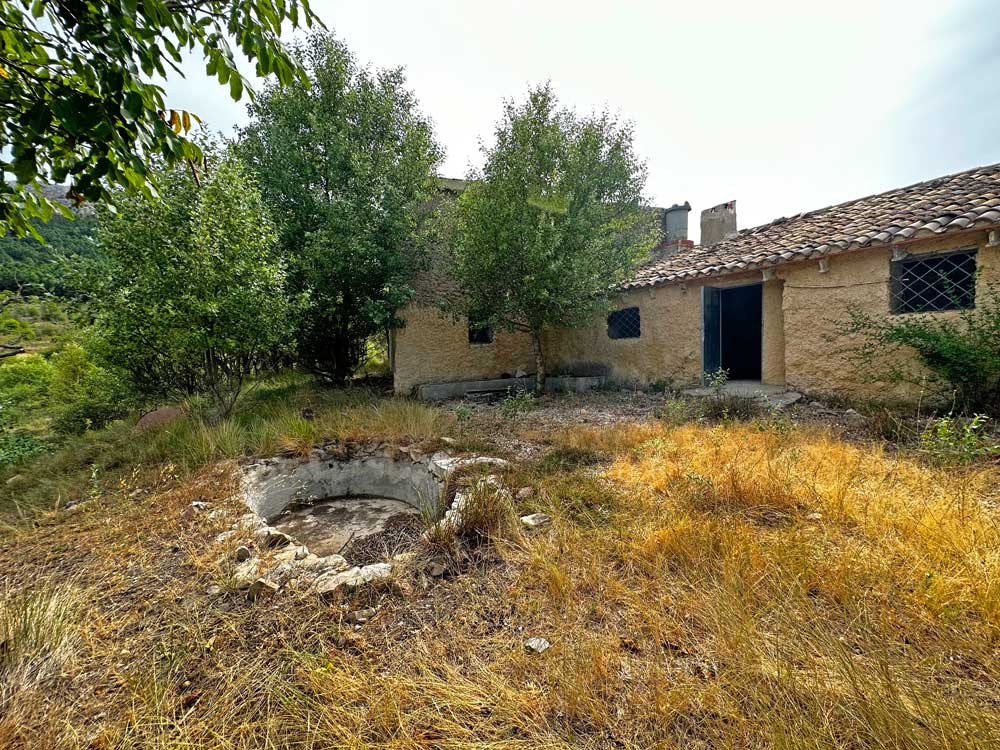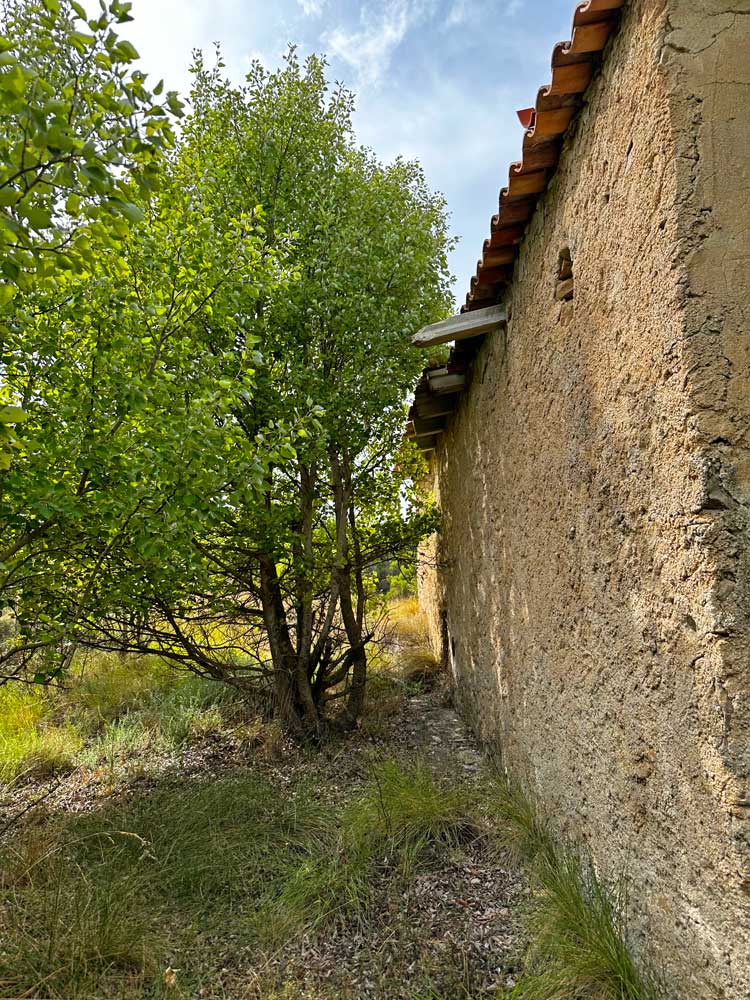 voorgeven-met-bergen-er-achter-drone
voor-gevel-vanuit-de-lucht
topshot-finca-for-sale-confrides
back-facade-finca-for-sale-confrides
drone-picture-finca-for-sale-confrides
Finca-Confrides-interior-view-oldest-part
finca-confrides-long-wing
finca-confrides-wing-from-left-side-taken
finca-for-sale-confrides-mountain-backdrop
finca-for-sale-confrides-vegetation
finca-for-sale-confrides-wallnut-tree
finca-guadelest-area-front-facade
Finca-guadelest-area-high-part
greenery-finca-for-sale-confrides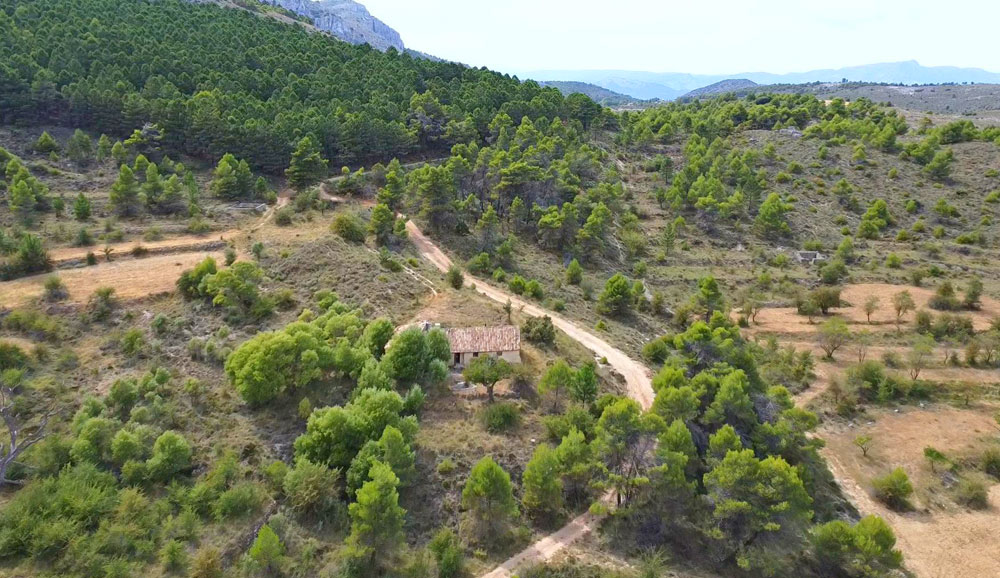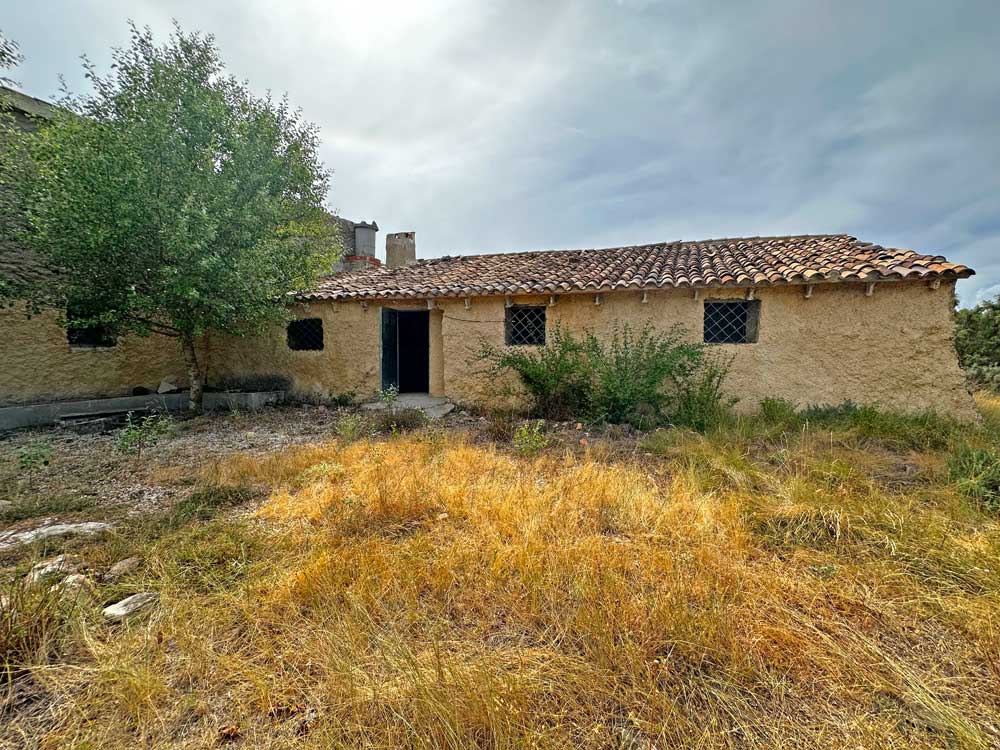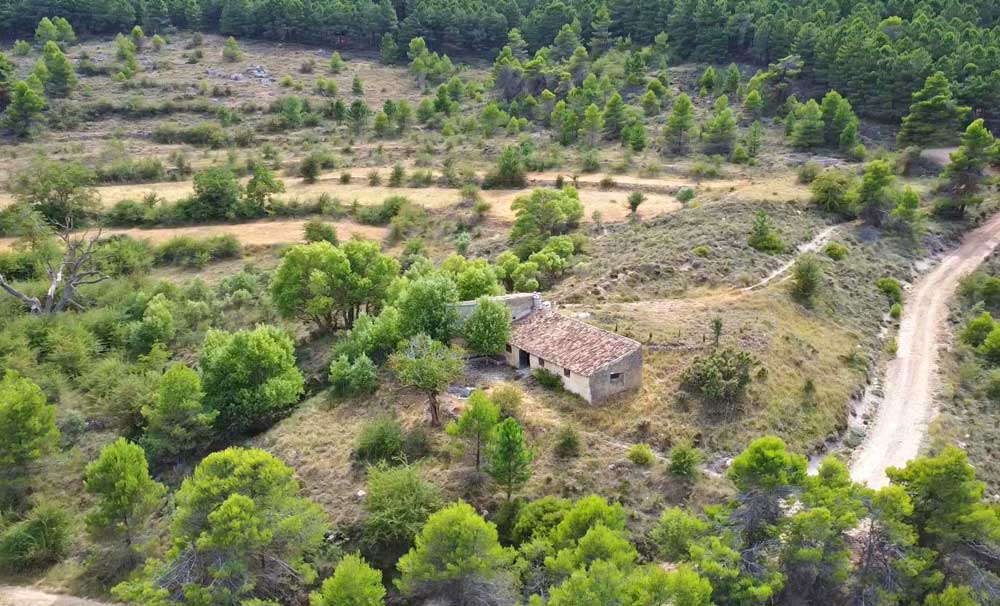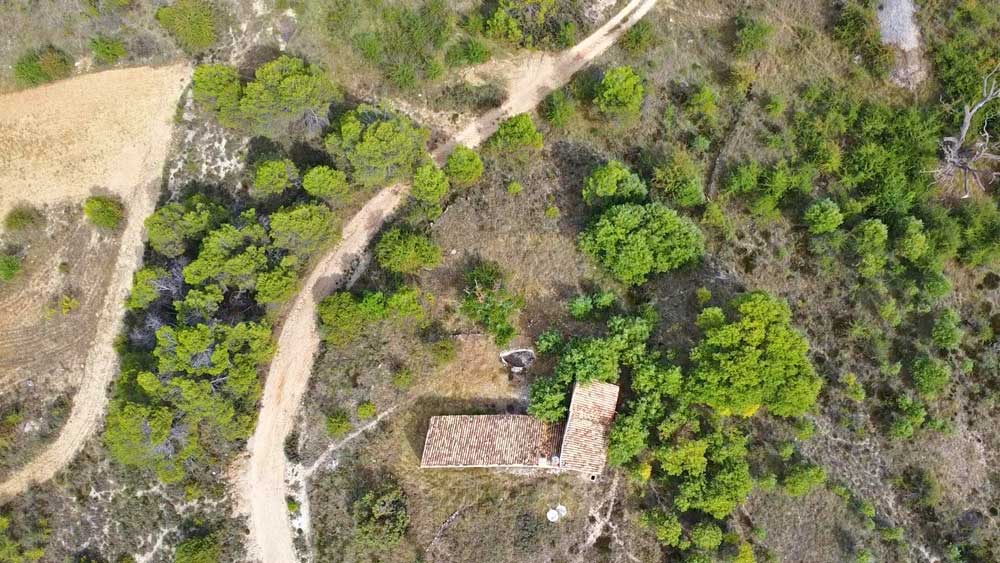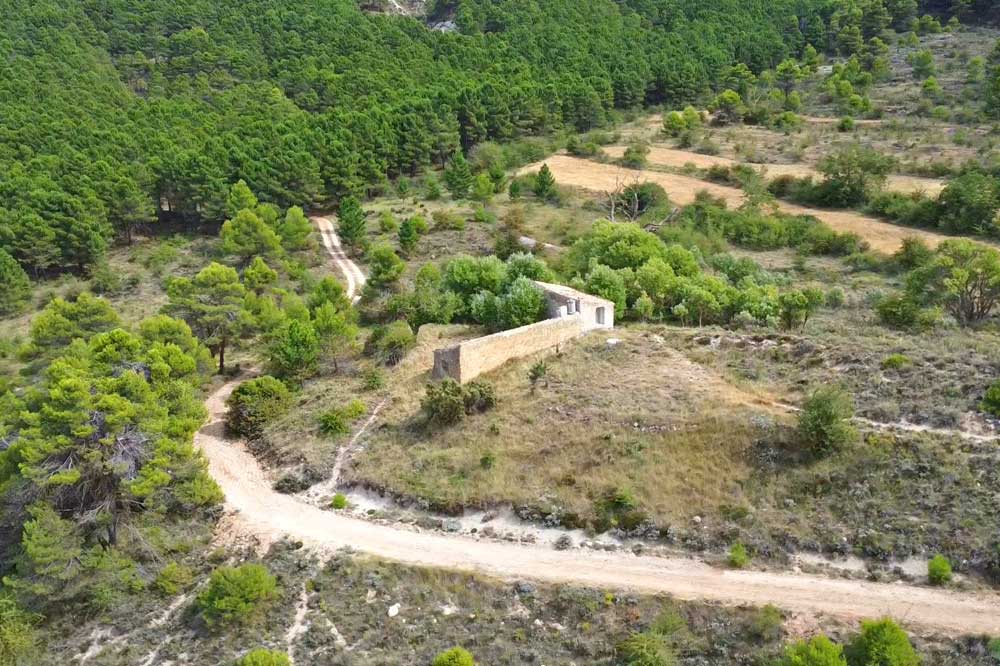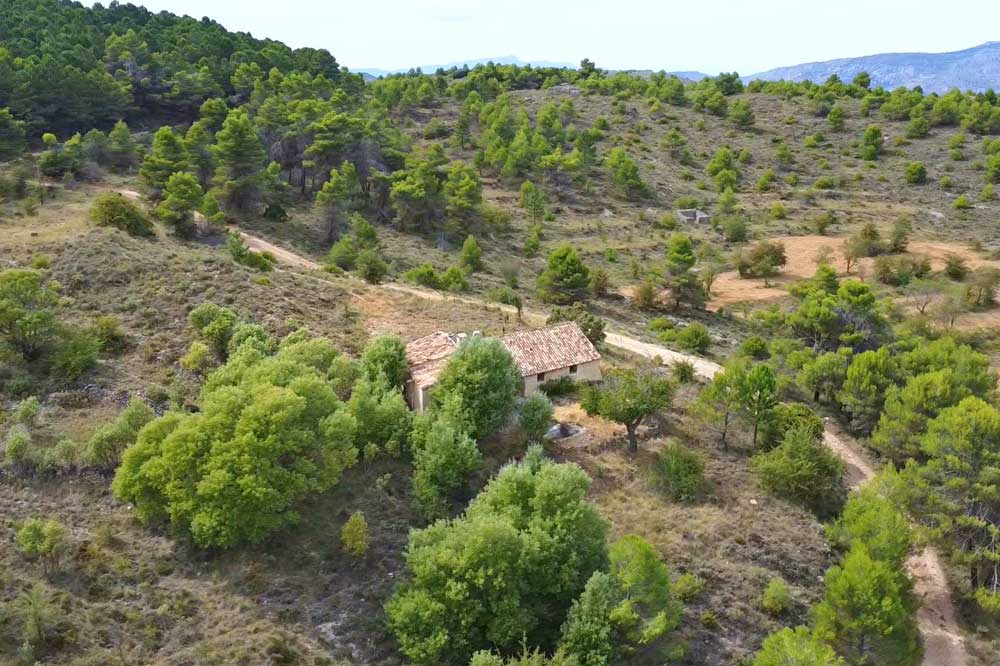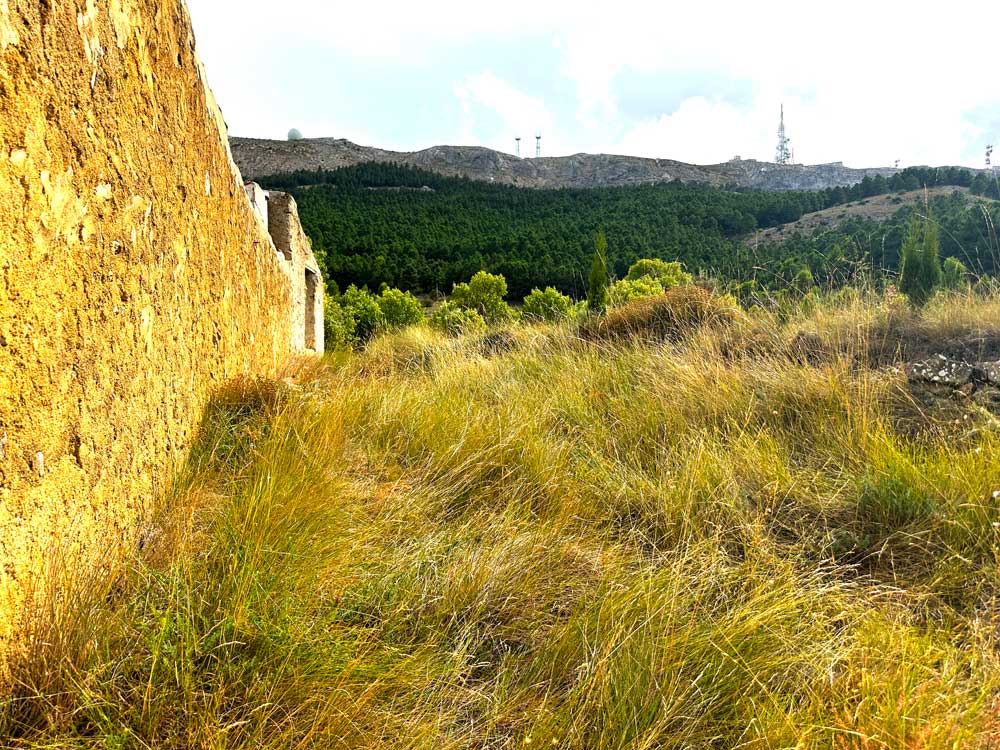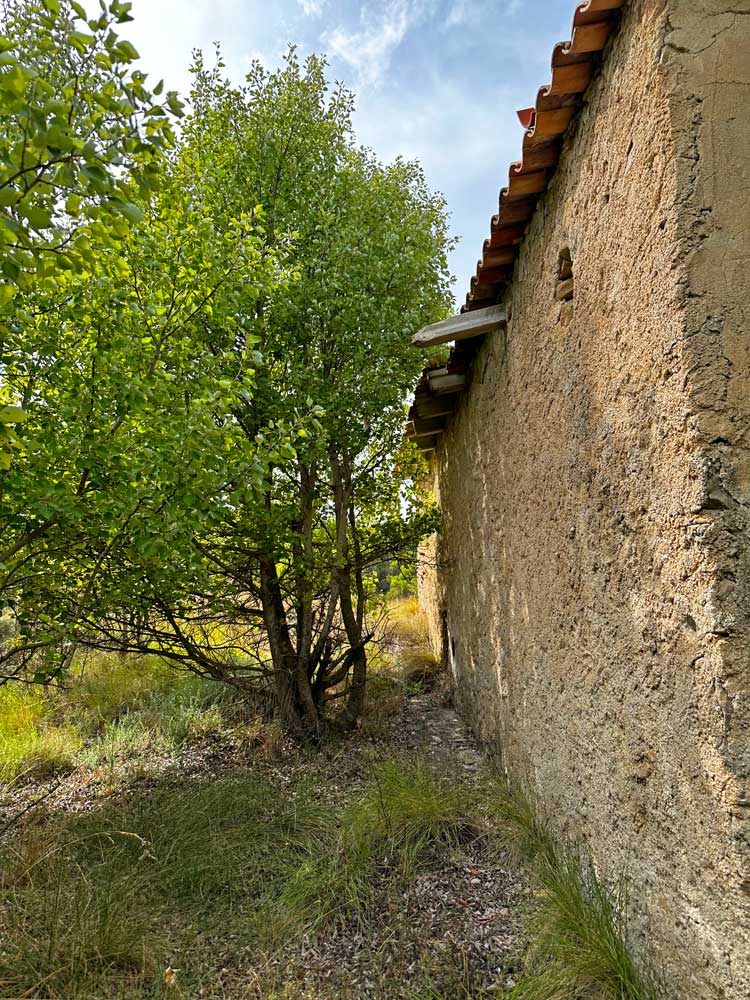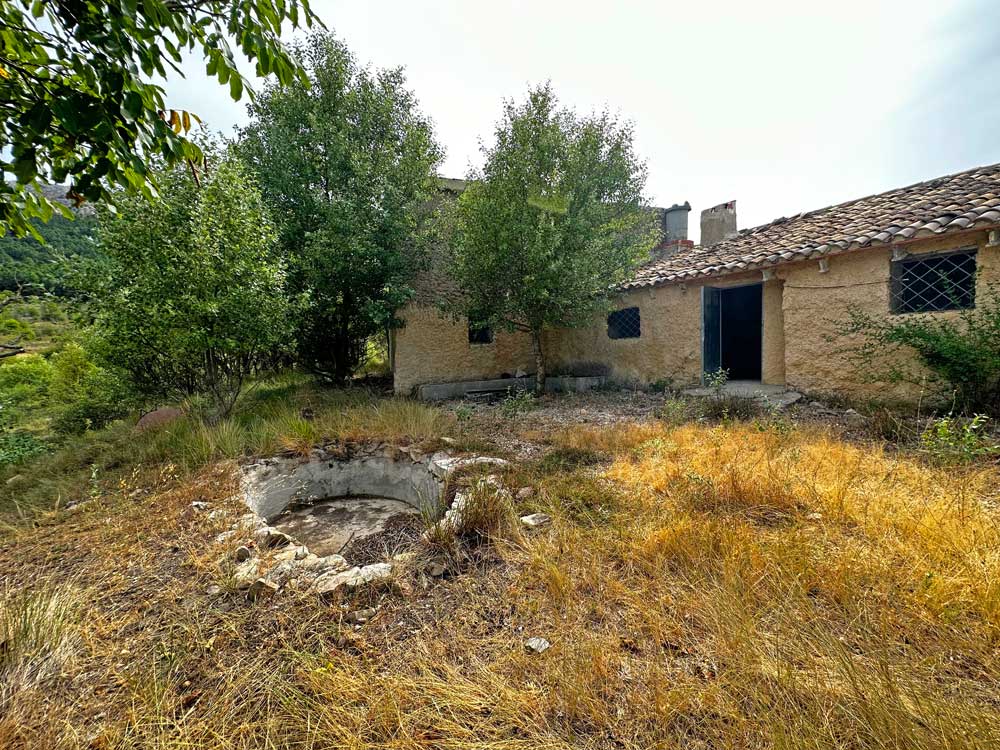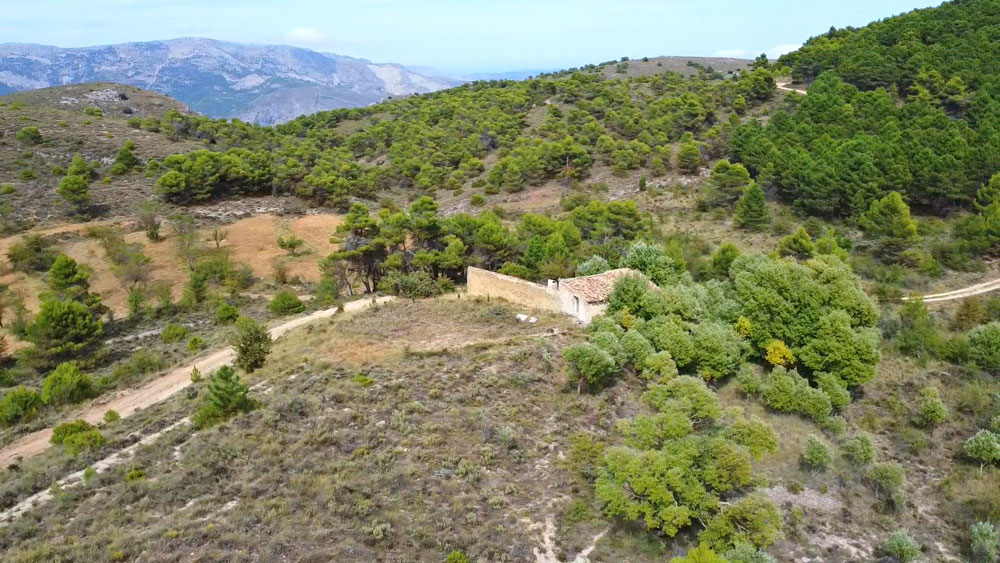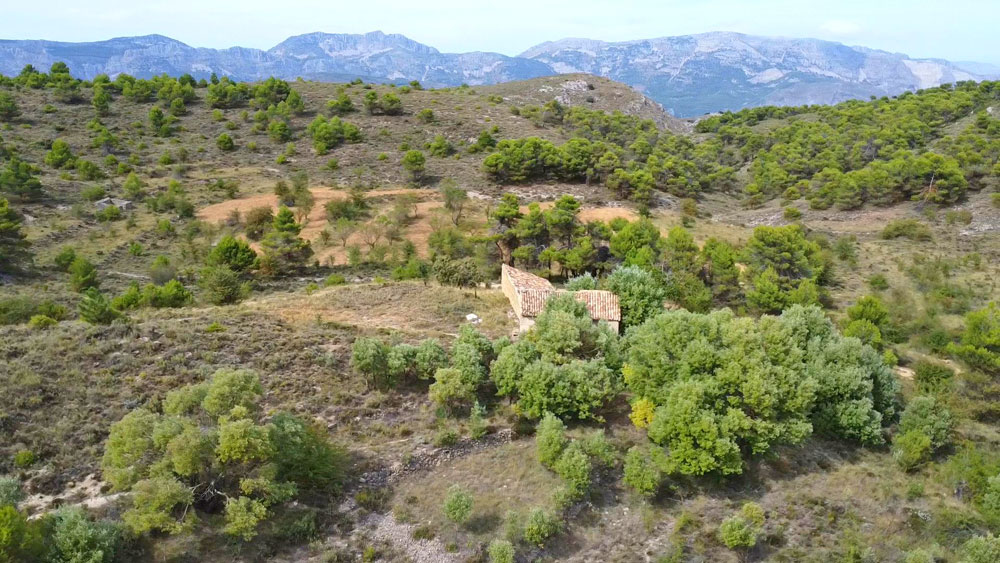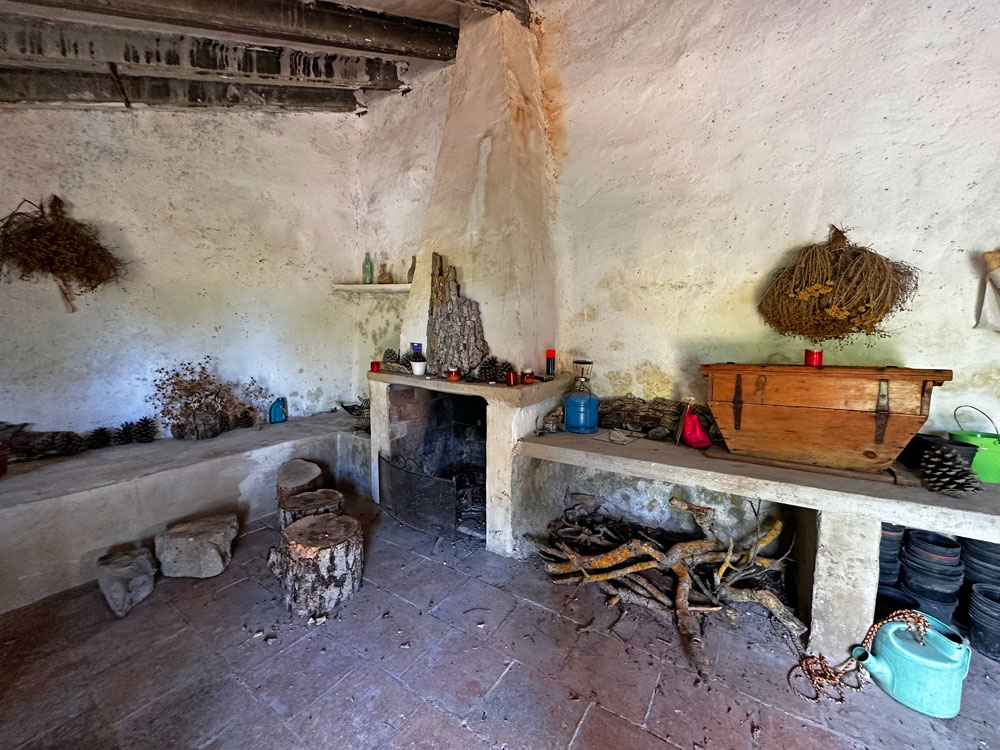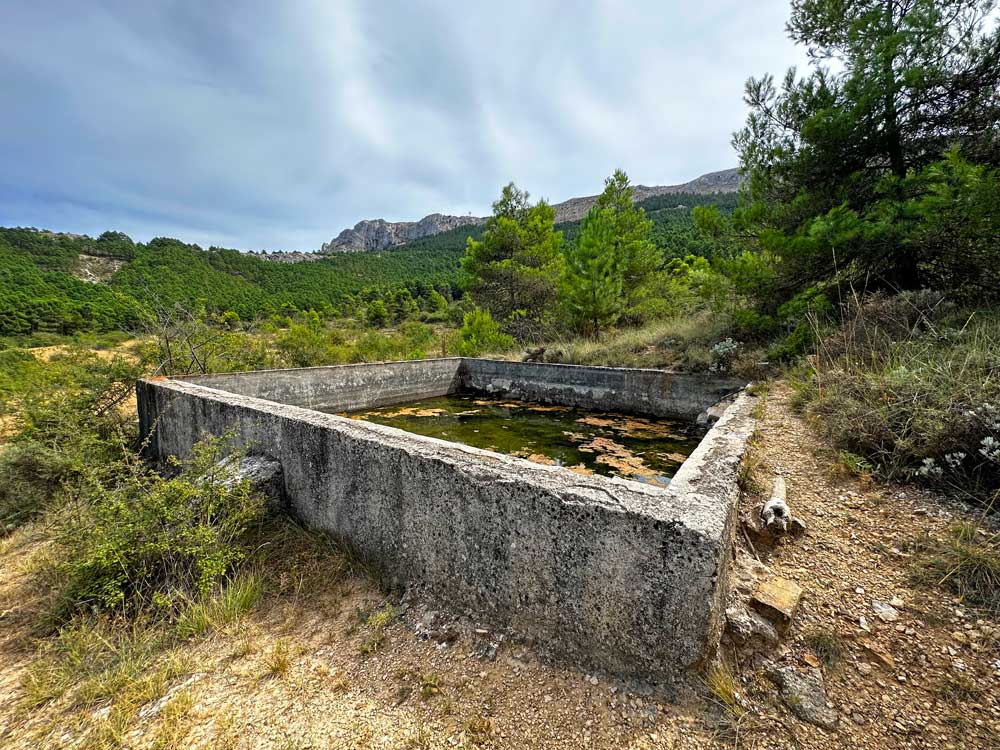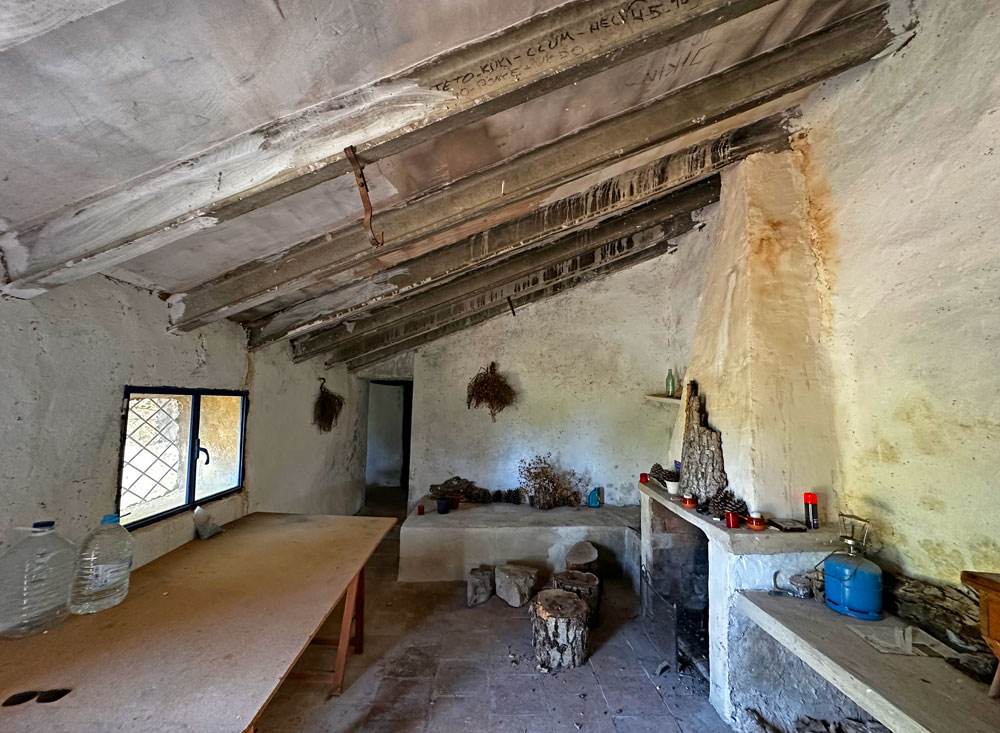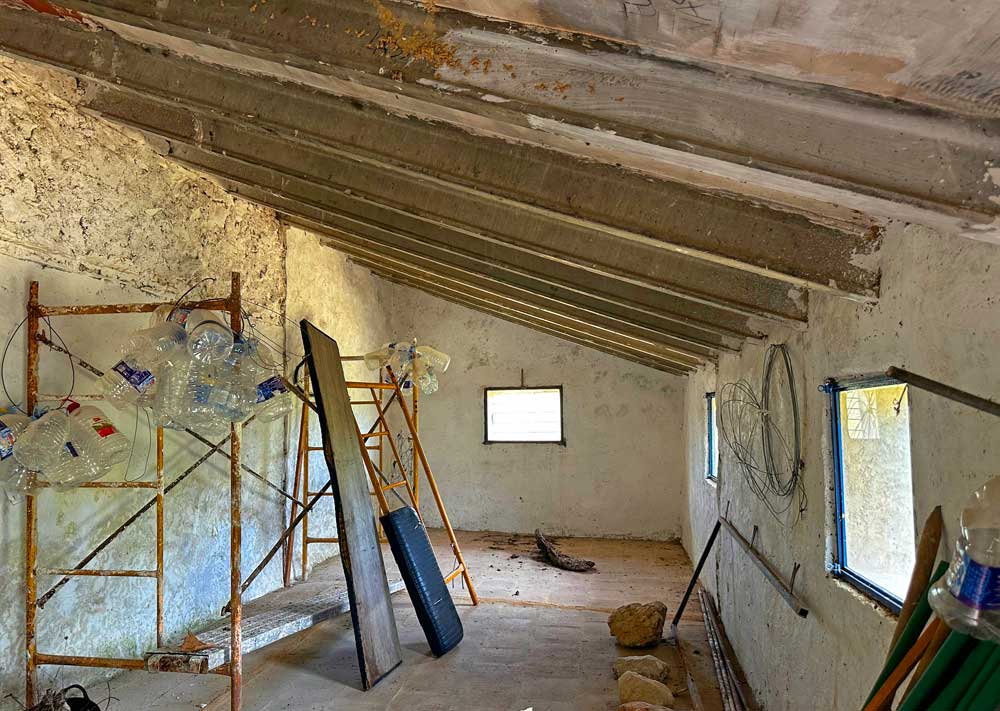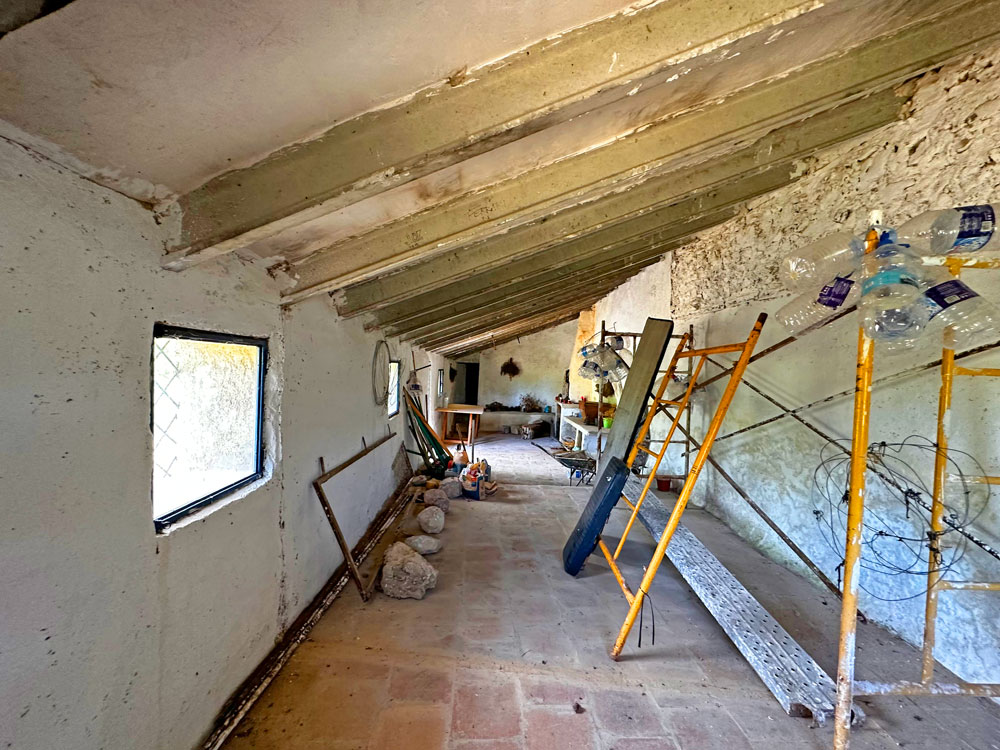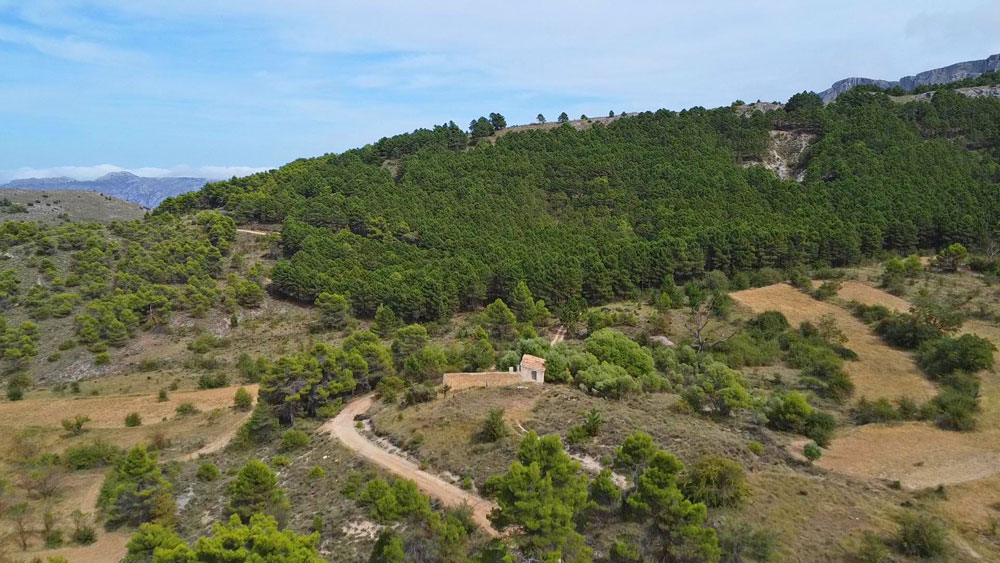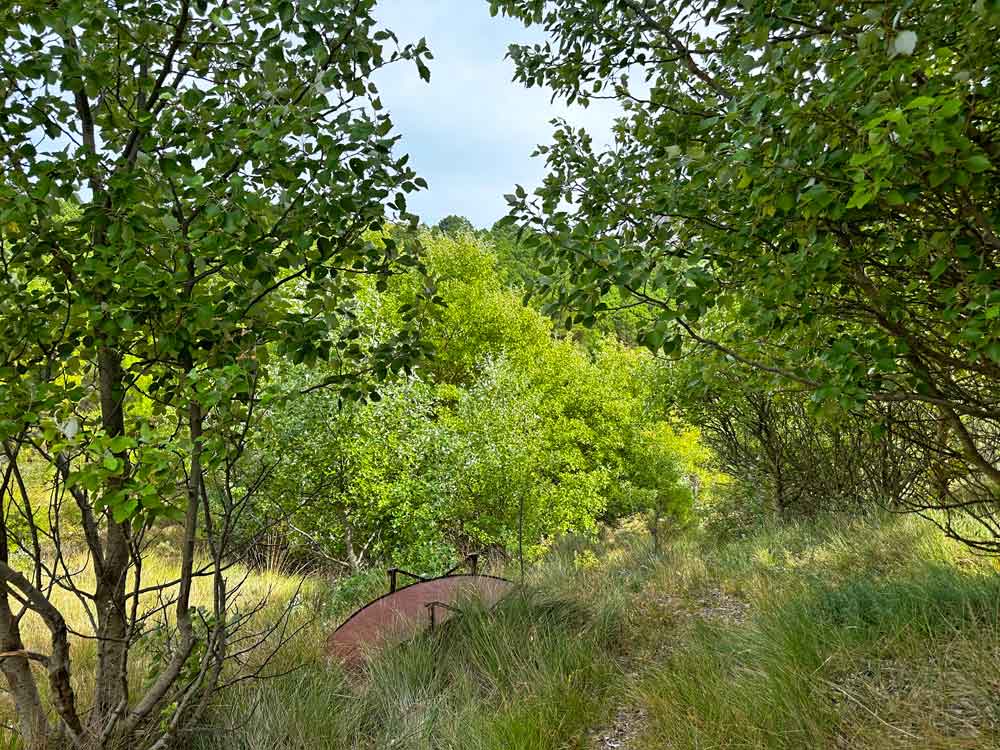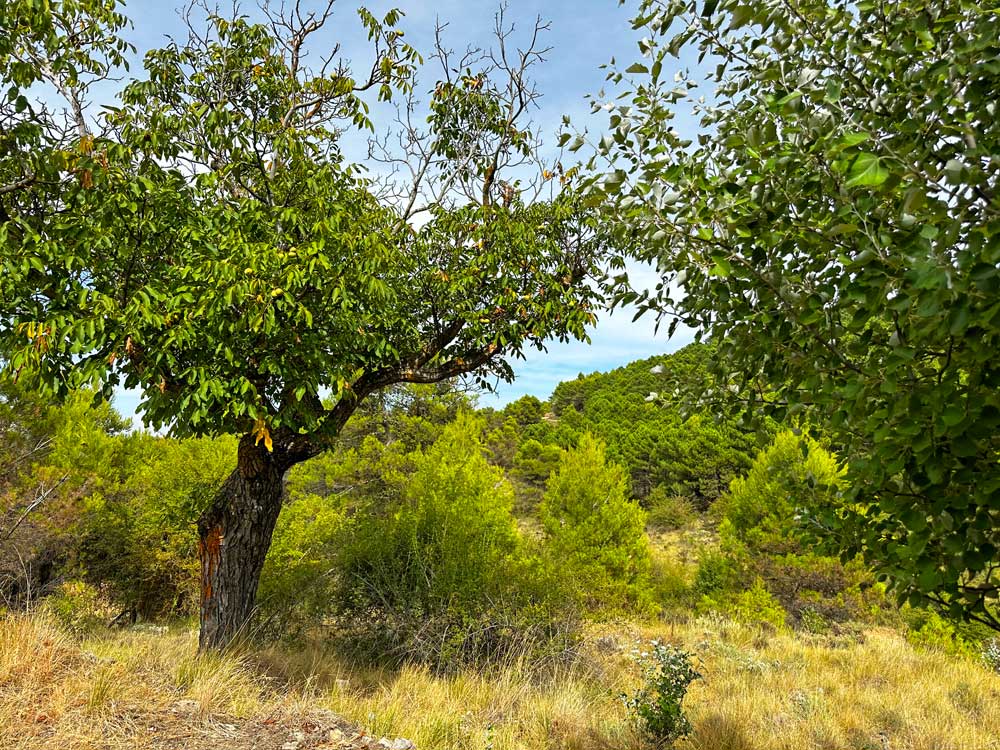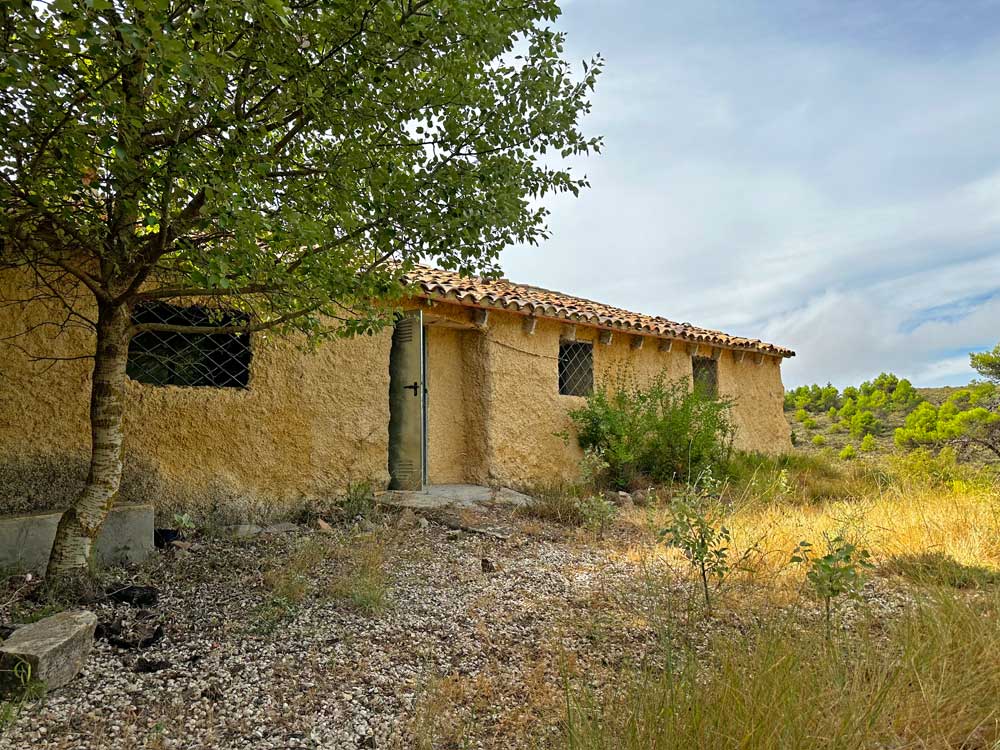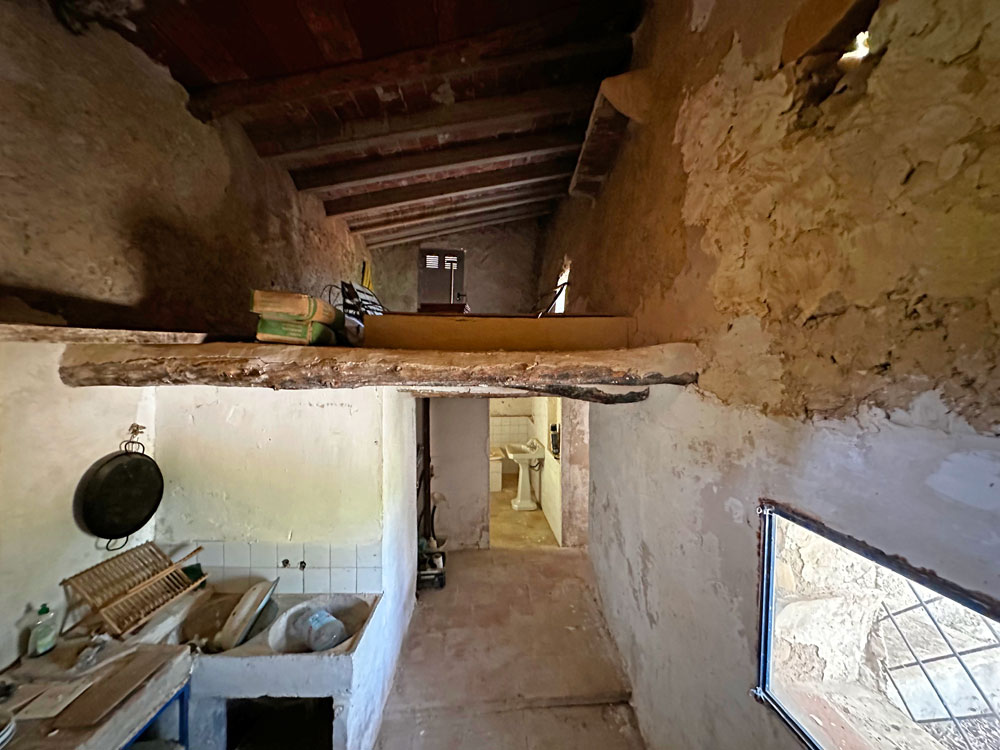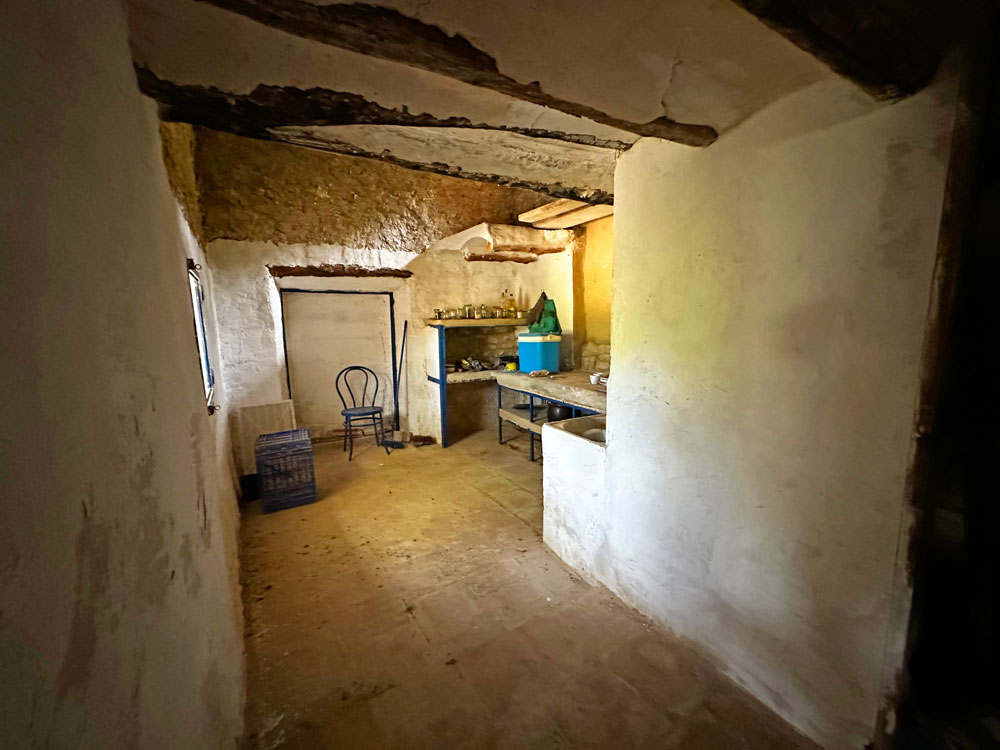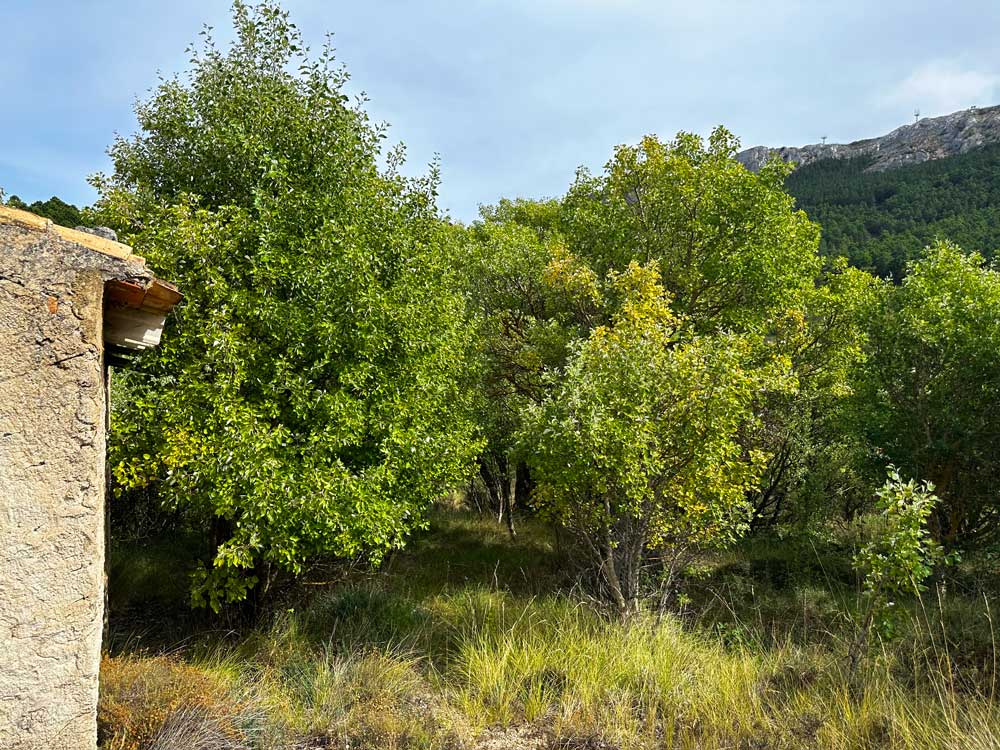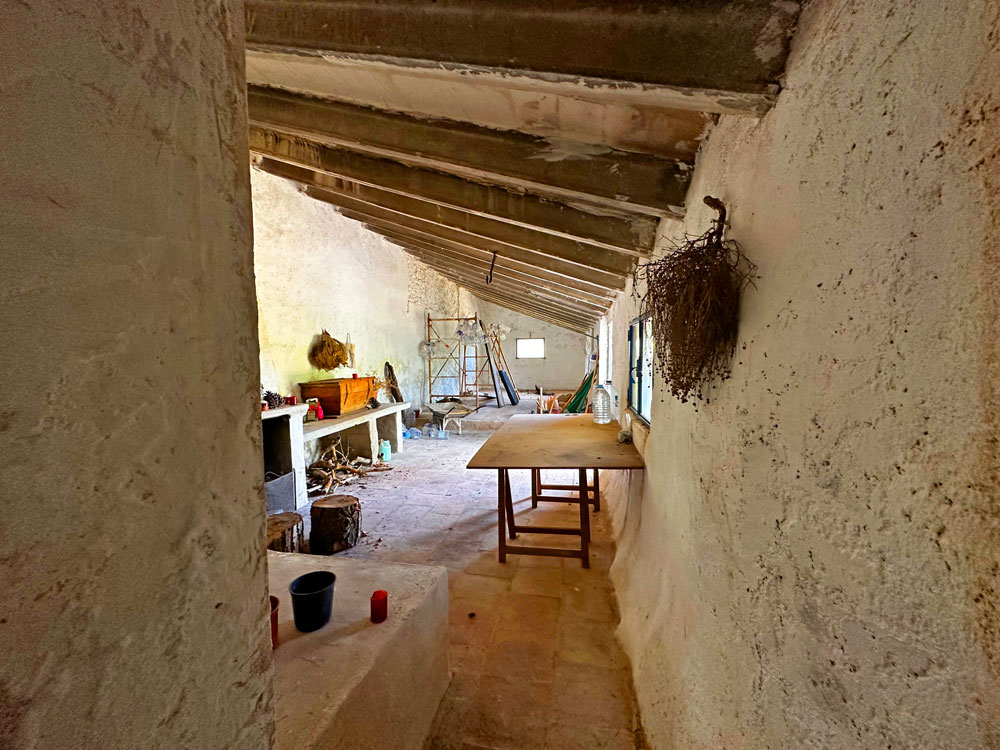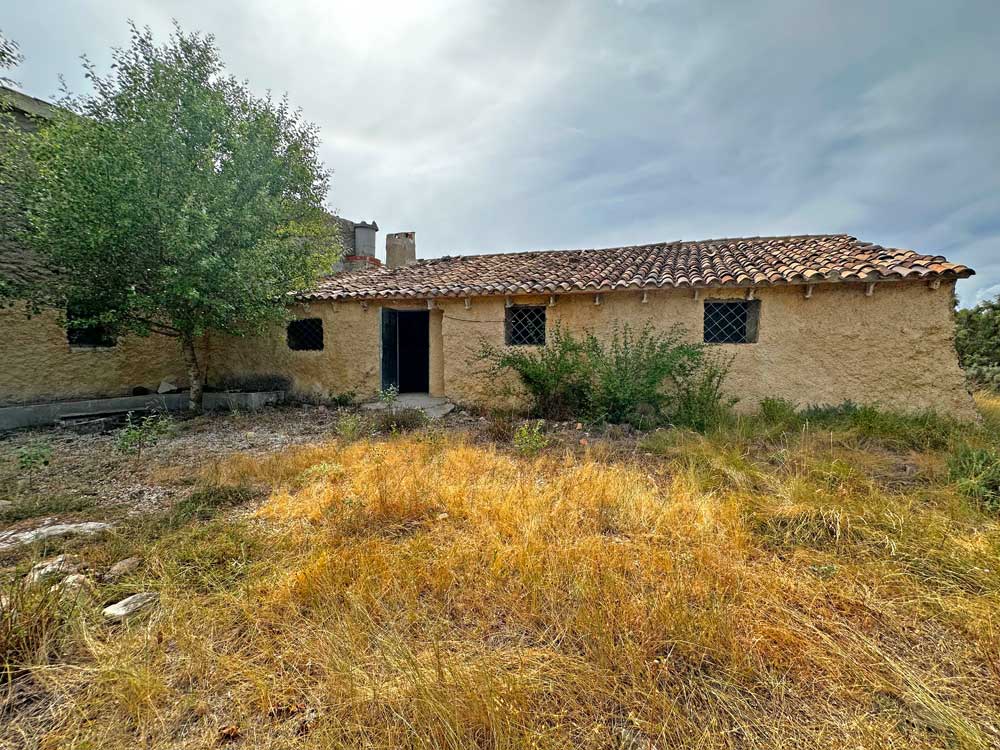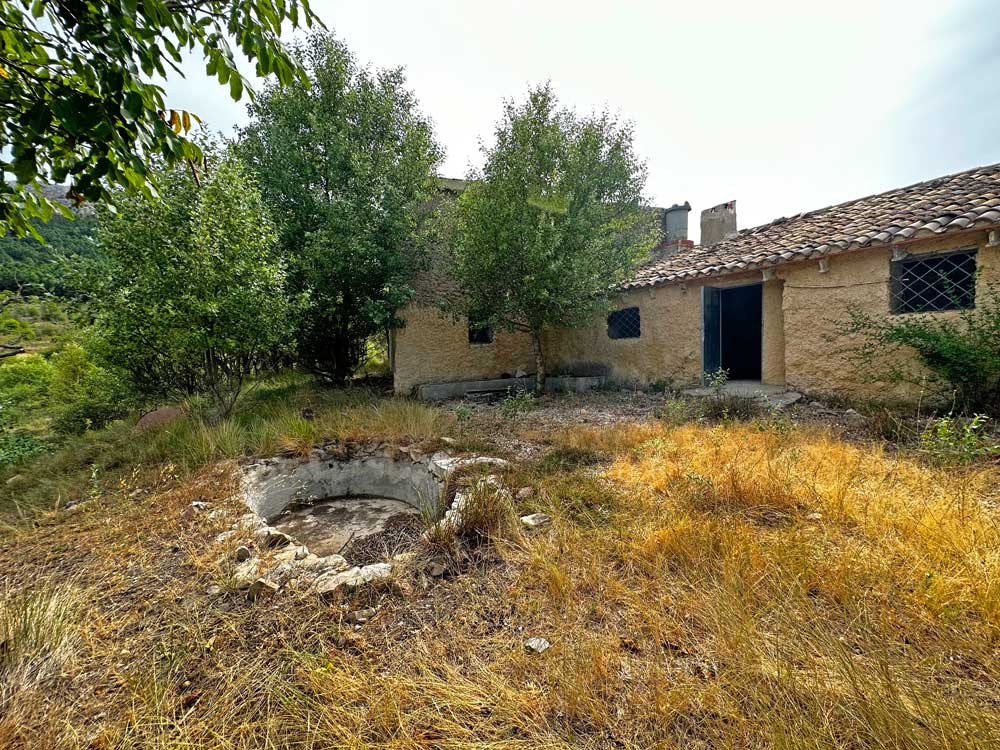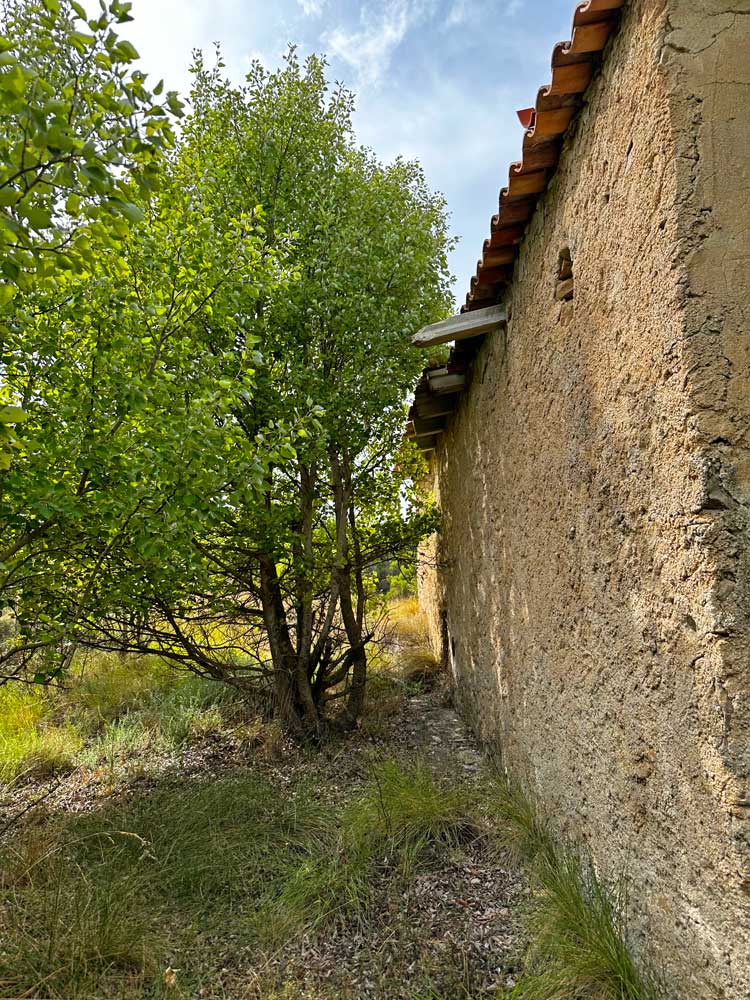 Finca for sale in the municipality of Confrides just below the Sierra de Aitana
This Finca is located about 25 minutes away from the village of Confrides located in the province of Alicante. Confrides is a cute little village that lies at 785m altitude in the hinterland of the Benidorm and has just over 200 inhabitants. This area is very popular with peace-seekers who do want the occasional pleasures of the coast but are looking for a piece of authentic Spain for their direct surroundings.
If you are looking for a small farmhouse in the mountains, in the middle of nature, just below the top of the mountain chain that is locally known as the Sierra Aitana, then this is your new home. Or maybe you have a house at the coast and sometimes want to escape the hustle and bustle of the coast or spend the summer in a quieter and cooler place than the turbulent coast.
A perfect and idyllic hideaway near Guadelest
The property consists of 9 hectares of land, much of which is agricultural land. So the property exists of 90,000m2 of land with level fields once cultivated with cereals and olive trees and a simple 93m2 farmhouse to create your own ´hide away´.
This is a spectacular property, given its size and location, as it is situated in a special protected area, of great beauty, where no building is allowed and there are no neighbours. The existing house is very basic and in need of renovation as the owners have not been able to look after it for years. It is eminently a place for nature lovers, peace and quiet seekers, hobby farmers or people who cherish a rural dream. But above all, this is a project for people that are not afraid of going off the beaten track.There is 2 kilometres of dirt road to get to the house and at this point, almost a 4x4 driven car is necessary.
Are you looking for a rural life in Spain?
I have lived in this area for over 22 years and our searches for a place under the sun once started around Confrides and Abded (two mini sister municipalities) both municipalities are close to the Guadelest reservoir and Guadelest castle a tourist attraction. Because of this quest, I have kept a soft spot for this beautiful area and I love coming there. You can hike, cycle, hike endlessly, as well as enjoy delicious food in the local restaurants in the surrounding villages and enjoy typical Valencian cuisine. The times that I have visited this Finca I have been impressed and fascinated every time by the totally different vegetation than in the lower parts of the Alicante province but above all by the TOTAL PEACE AND QUIET. On visits I spotted common vultures when they wandered off from their colony in Alcoy, which is not far away. There is also an enormous number of songbirds to observe, and I have also spotted a small herd of barbary sheep that briefly showed themselves before disappearing into the vast pine forests that are typical for this area.
Contact us
T: +34 966181040
E:
Located 25 minutes by car from the village of Confrides
On 45/50 minutes from the lively coast
For people who want to live in the middle of nature and have no neighbours
House type: Simple house, formerly farmhouse with stables
Condition: structurally in good condition
Built-up: +/- 93m2 a central part with a narrow long extension
Plot: 90,000m2
Type of land: agricultural terraces
Water supply: 1 Alberca which still seems to be in good condition. (old above-ground water storage).
Electricity: no facilities
Altitude: approximately 800m
Distance to village: 11 km
Distance from road: paved road +/- 2 km away.
Possible use: residential, holiday farmhouse, hobby farmhouse, horse keeping
Price 149,000€