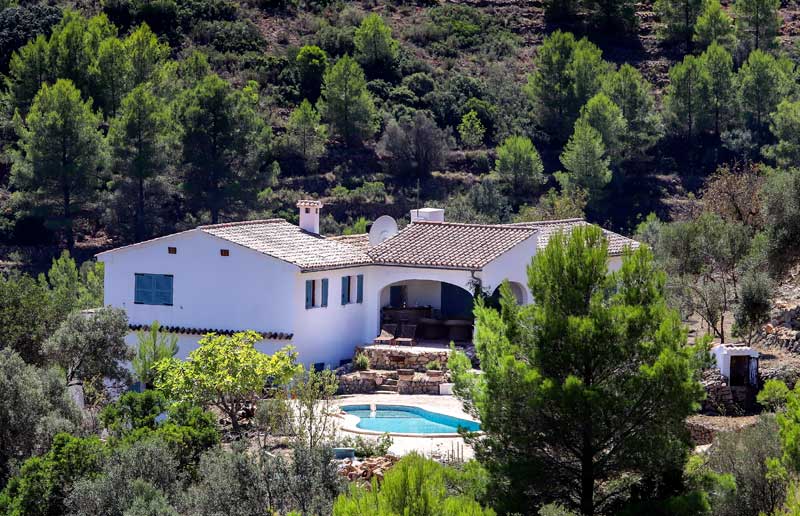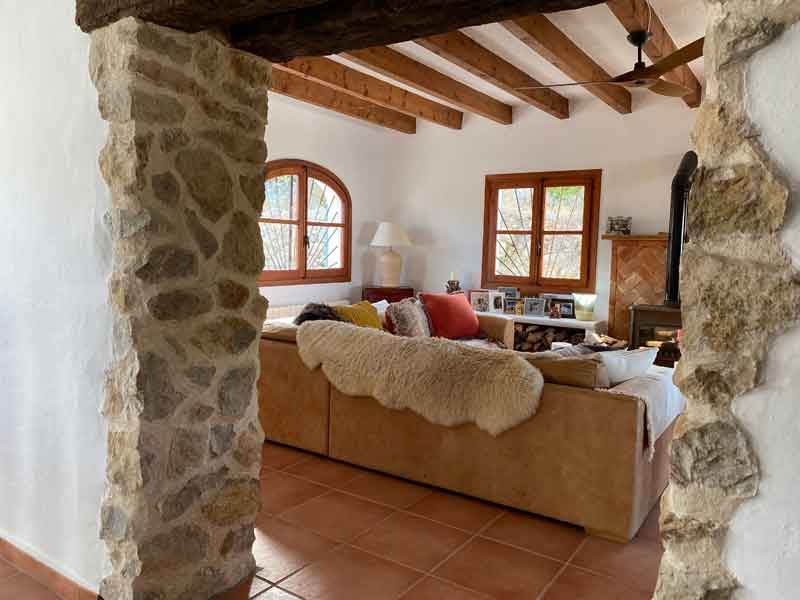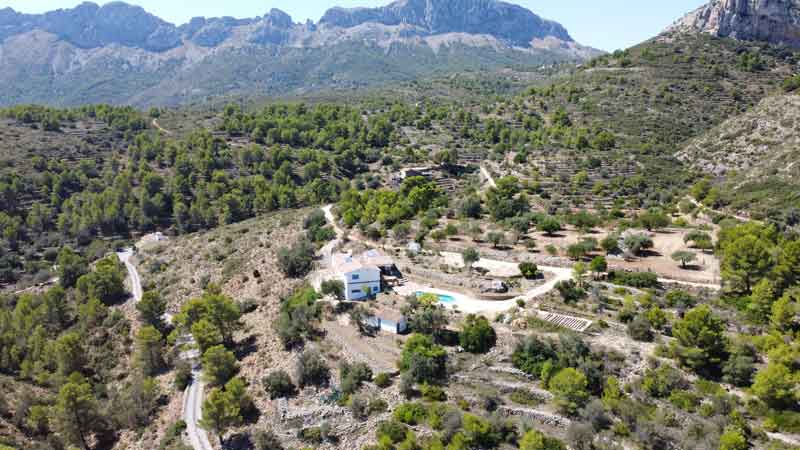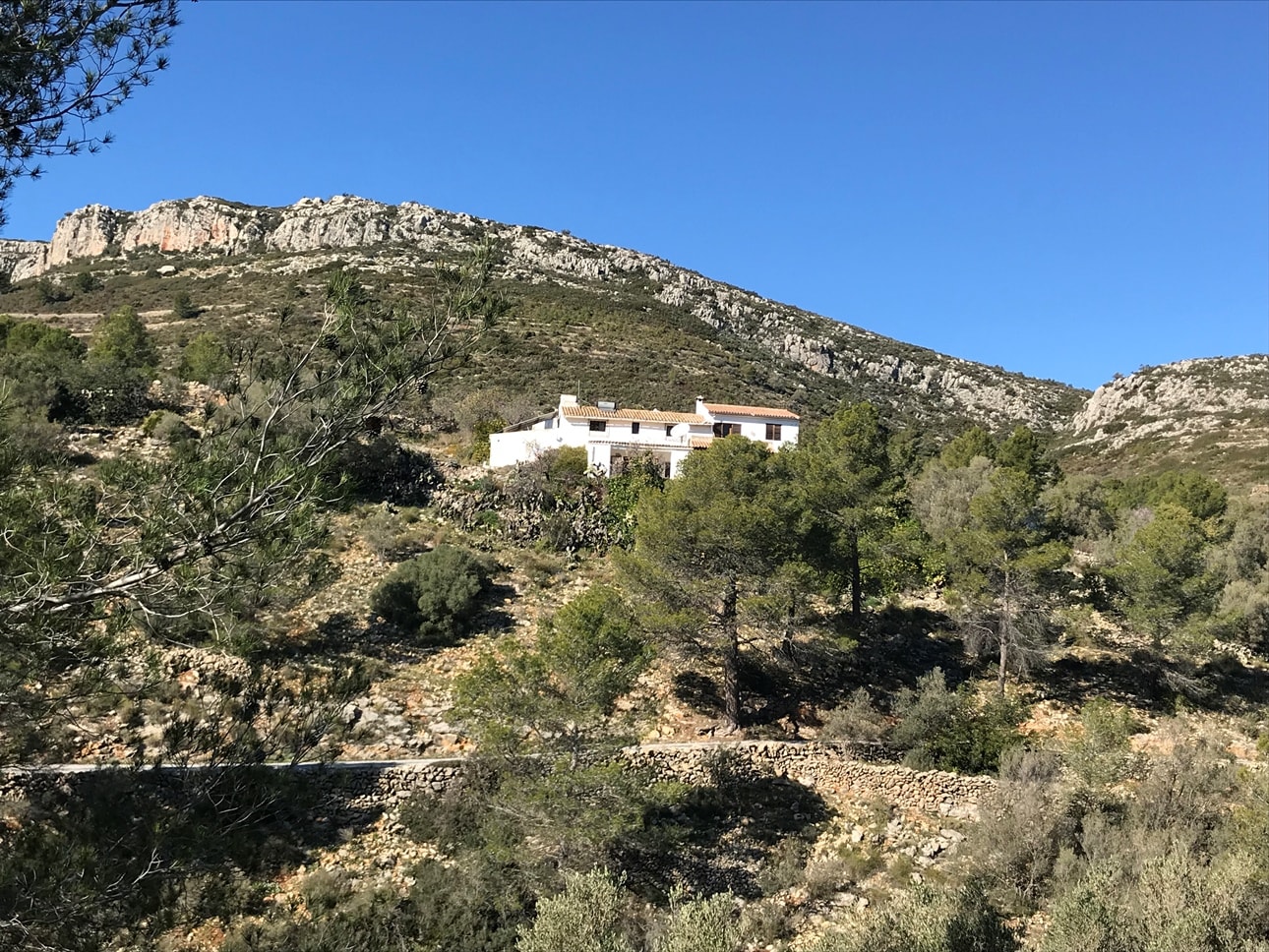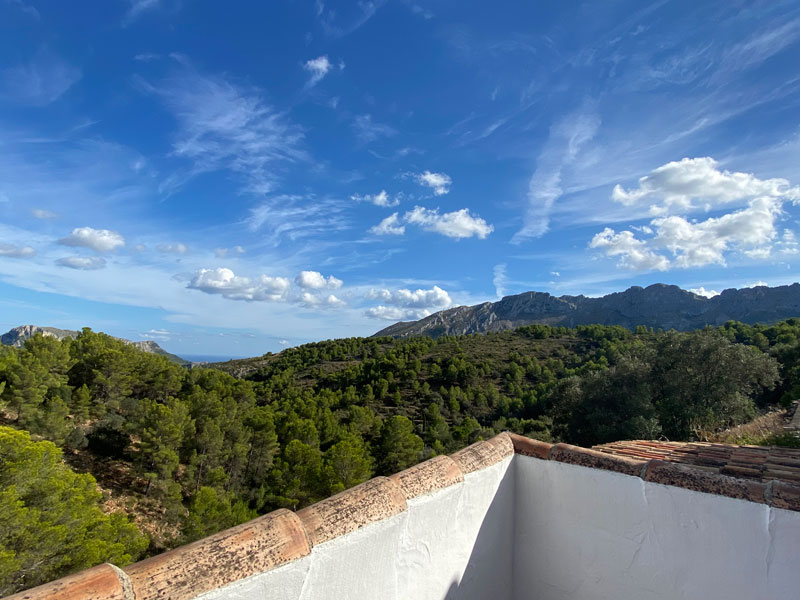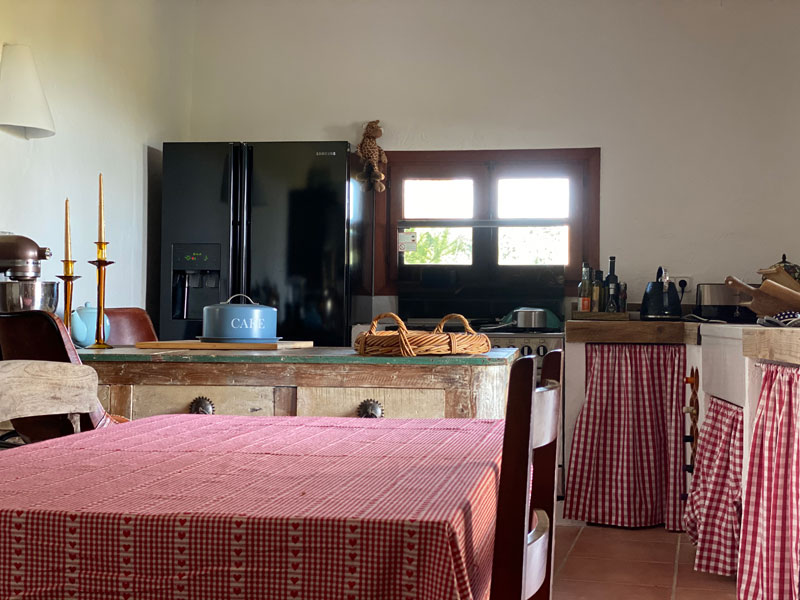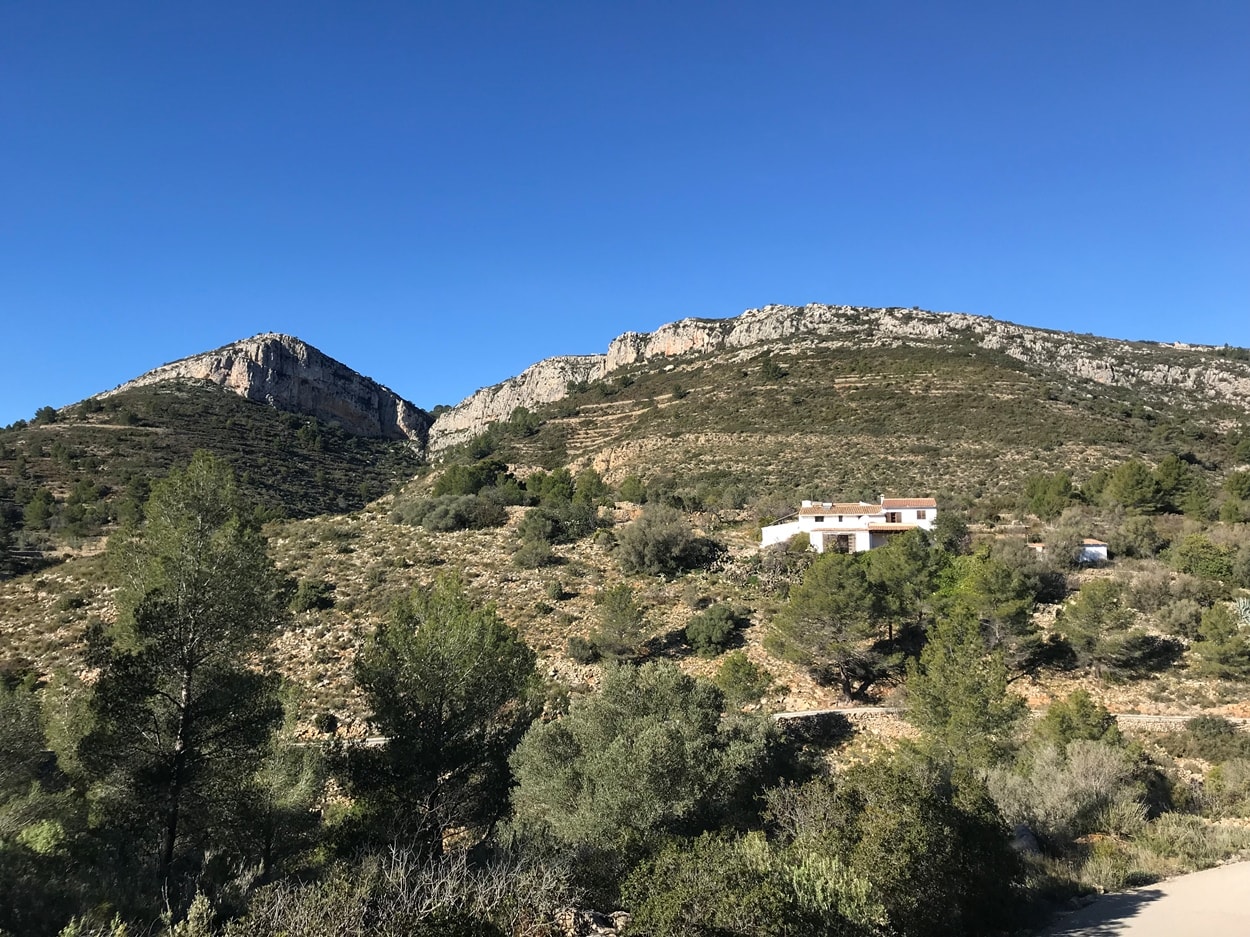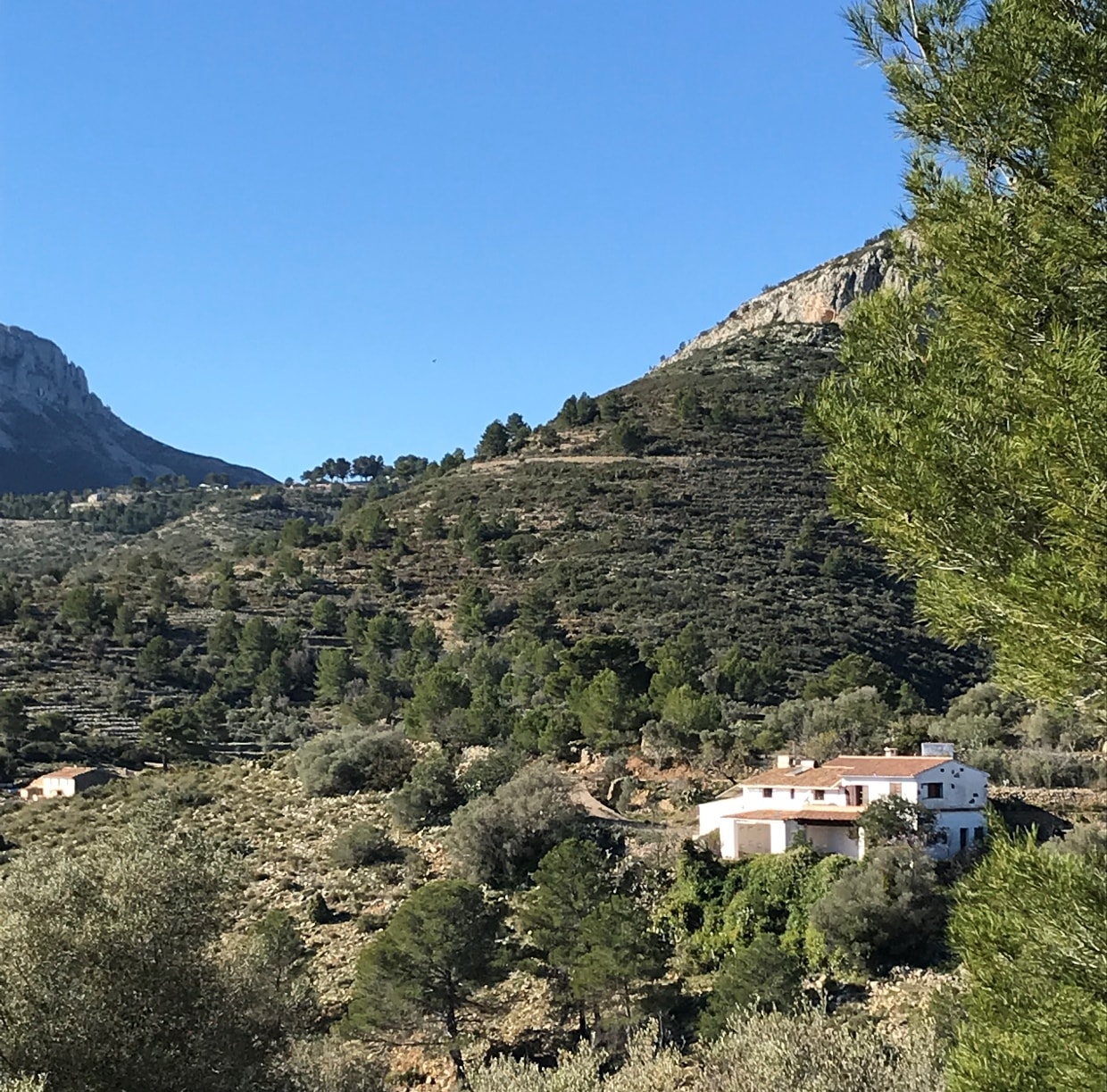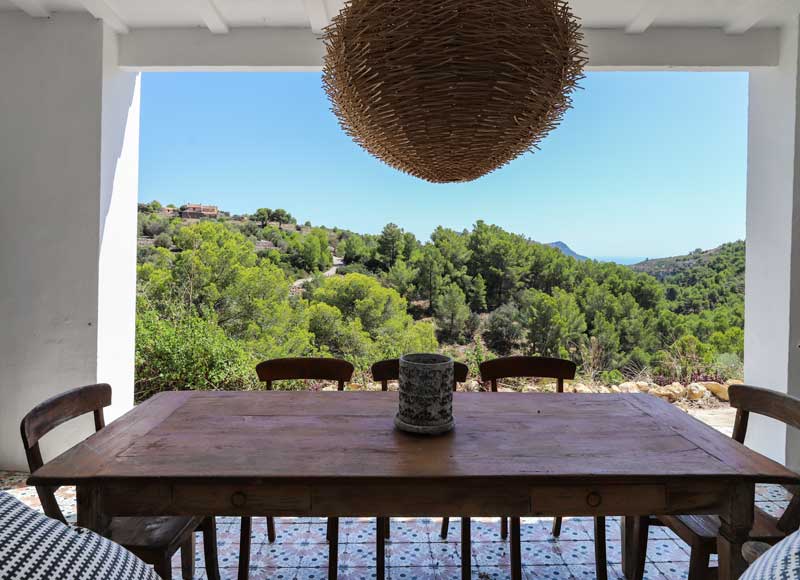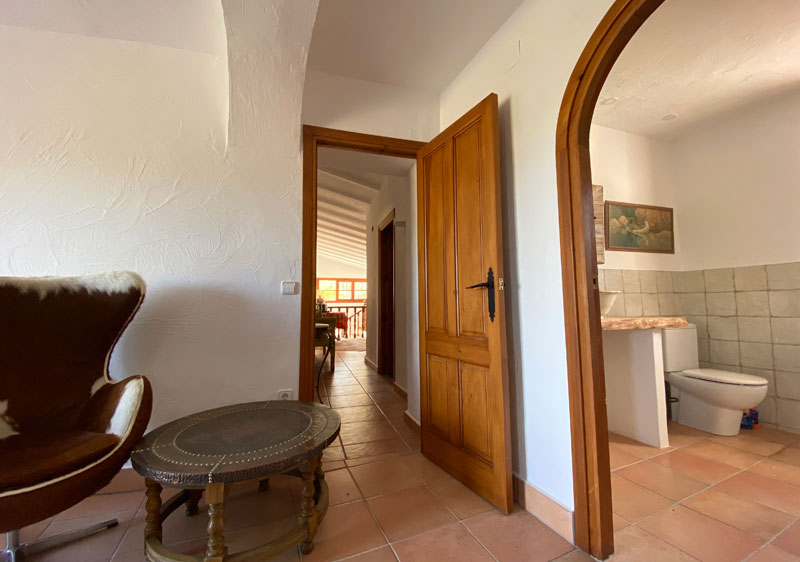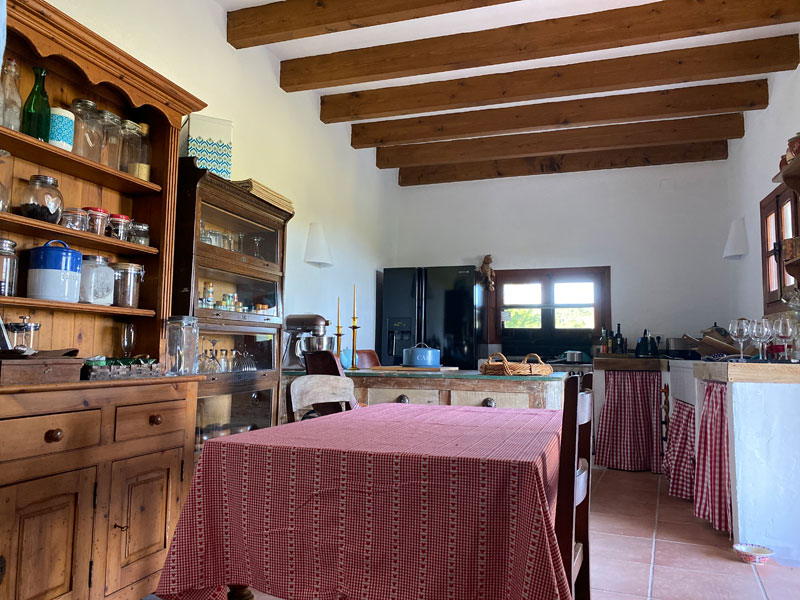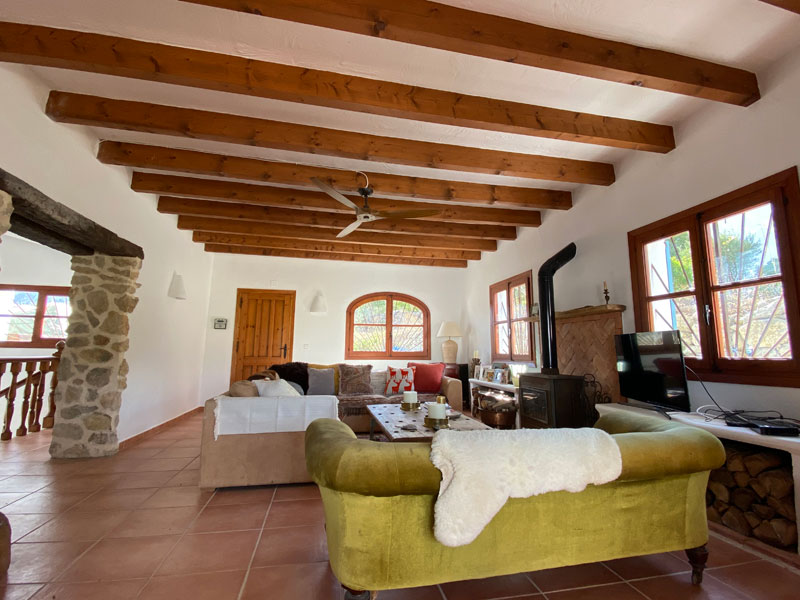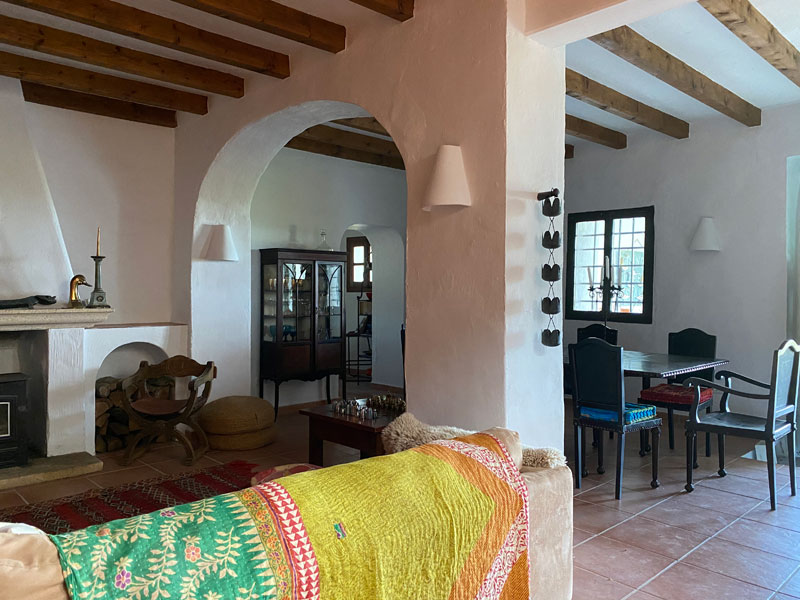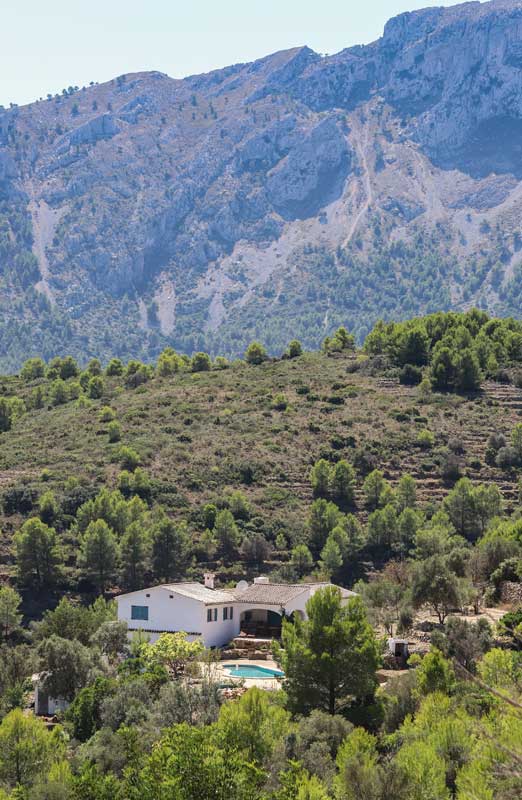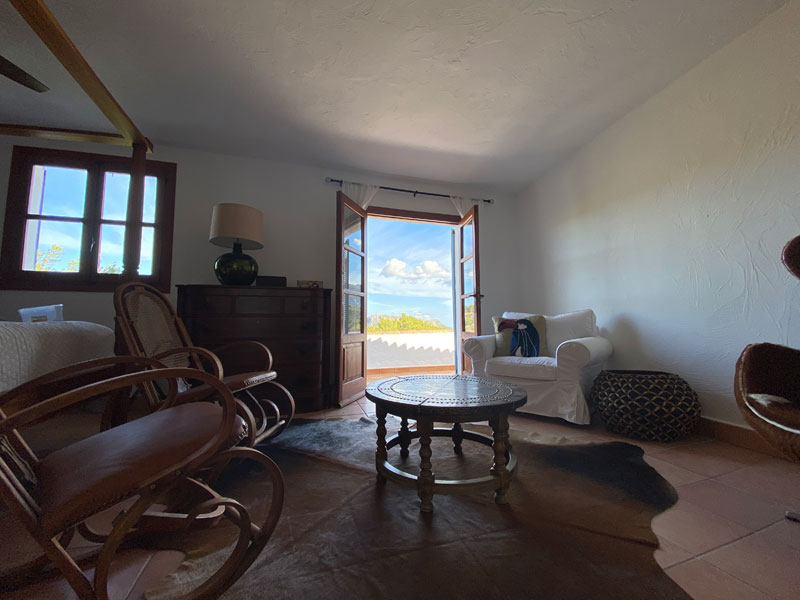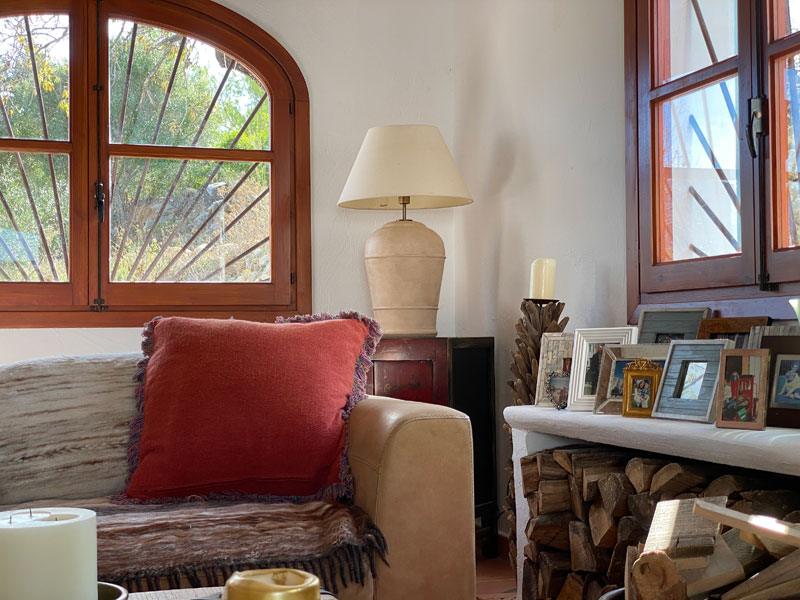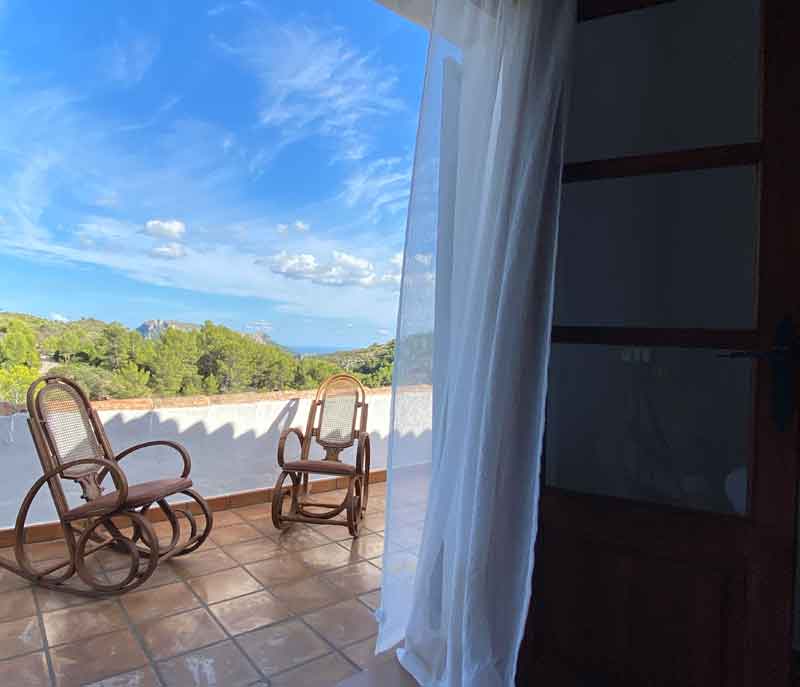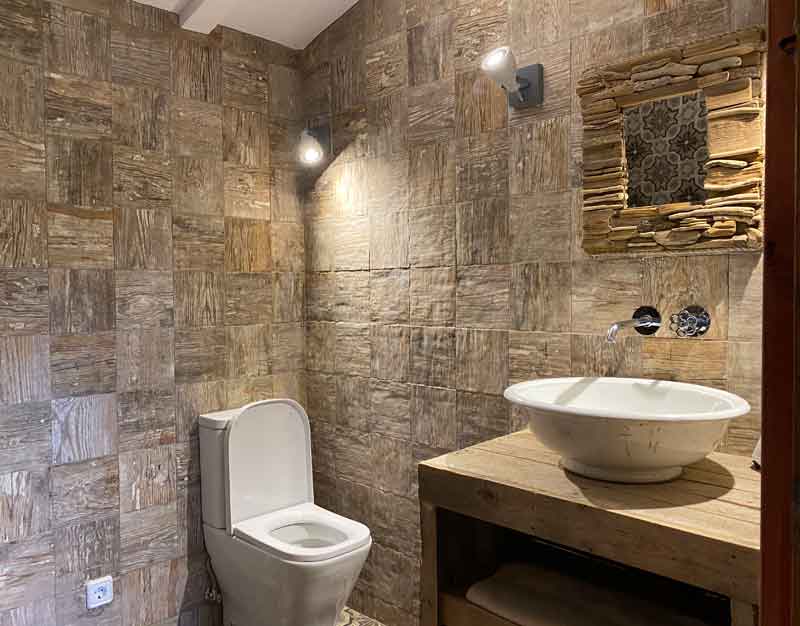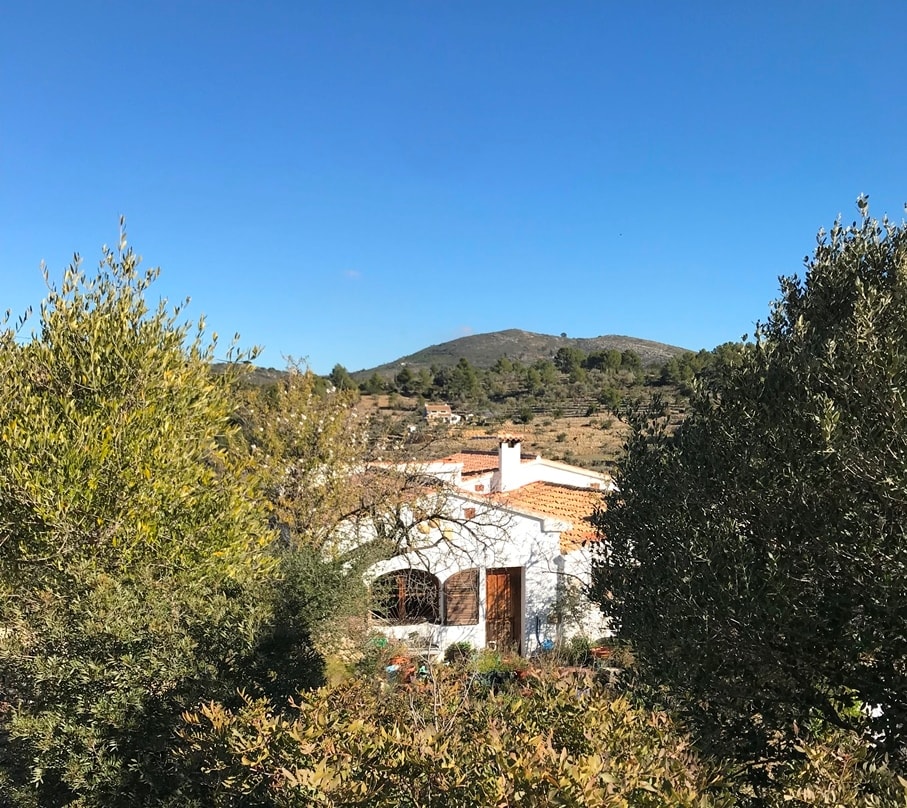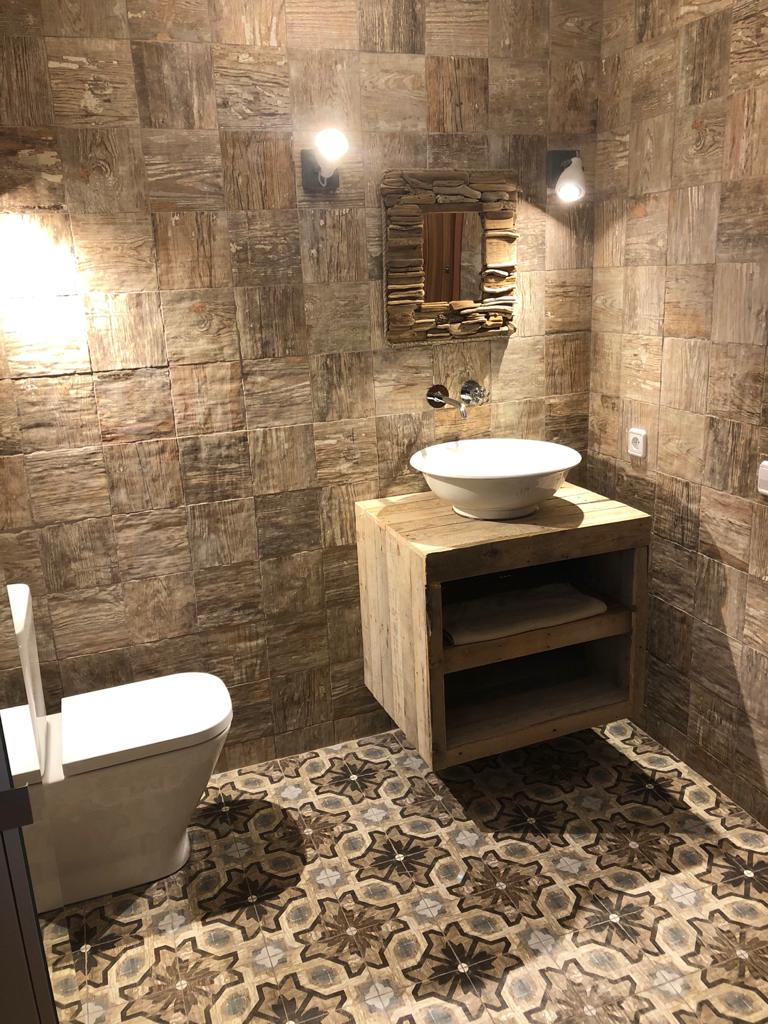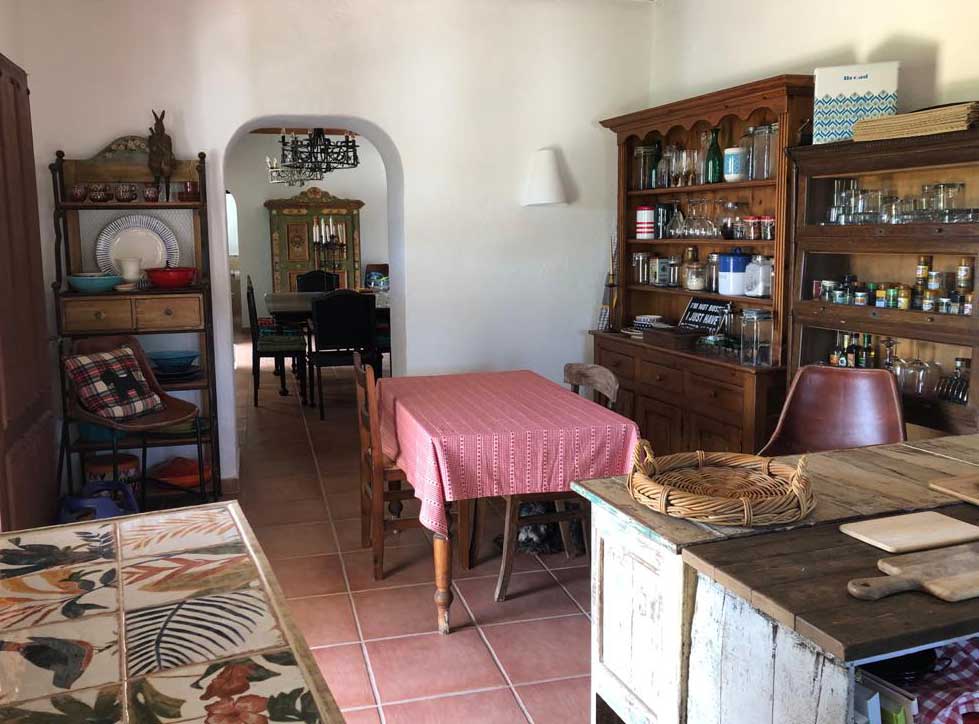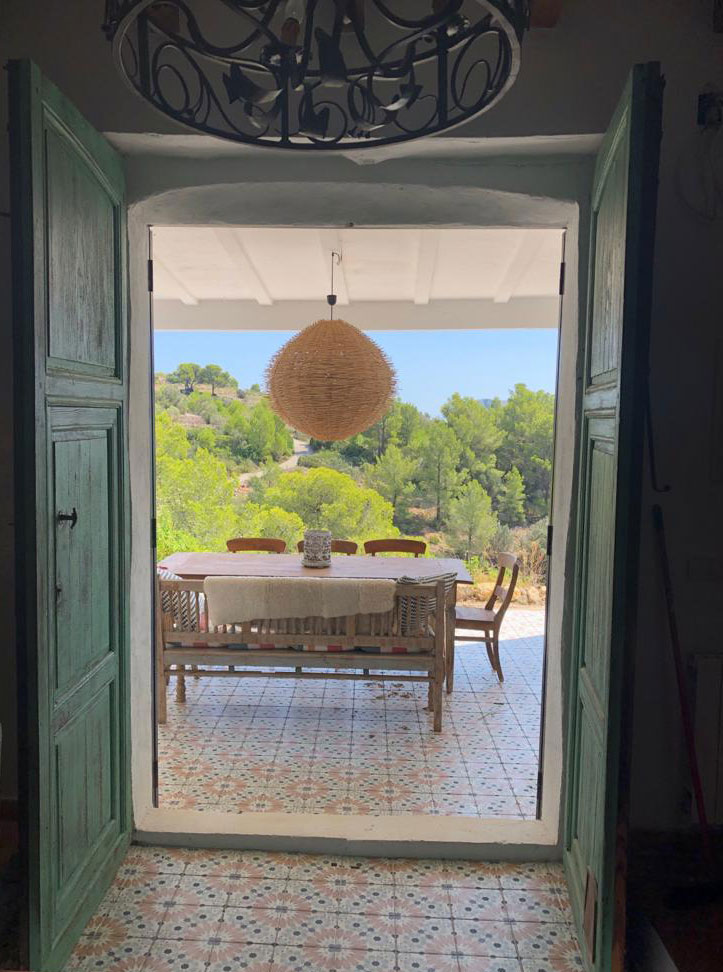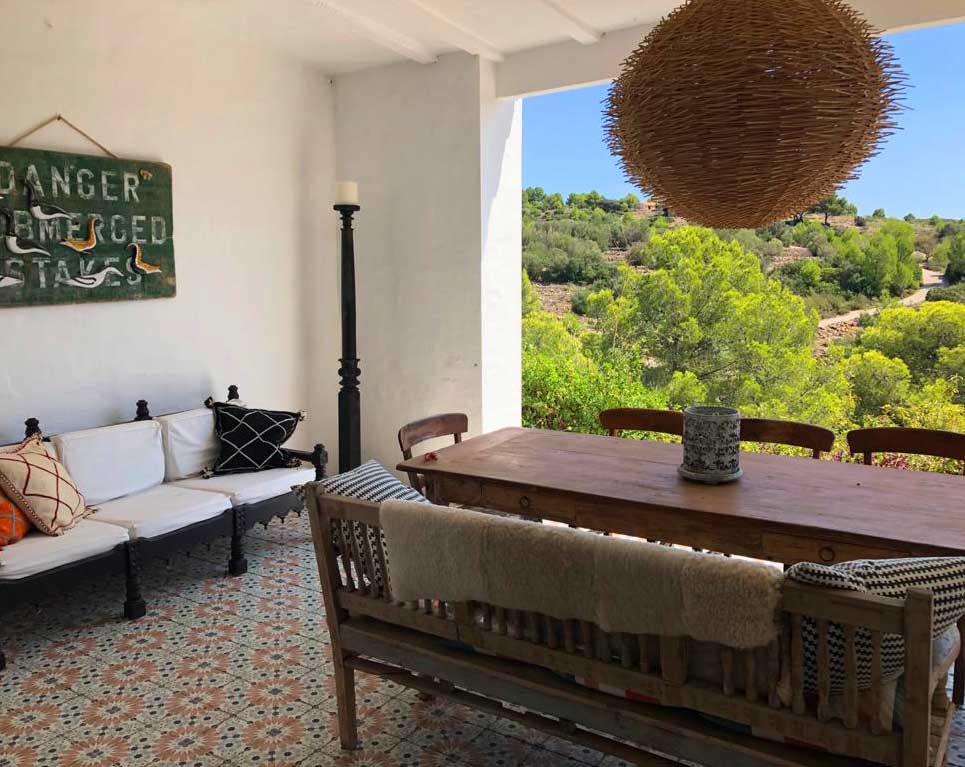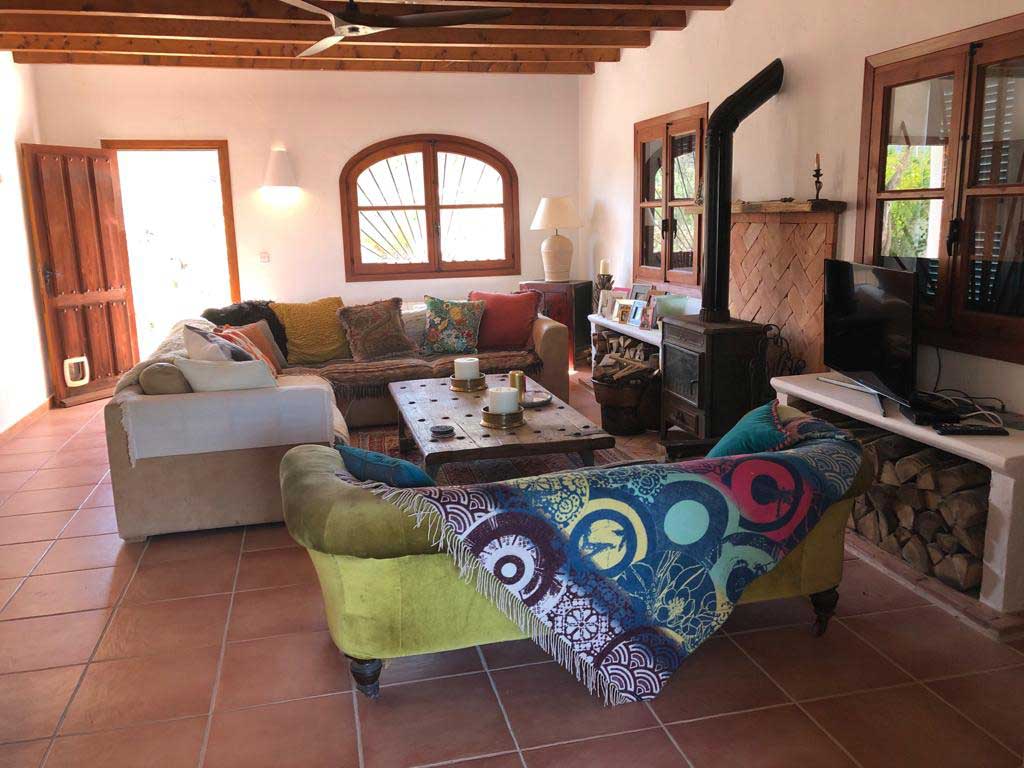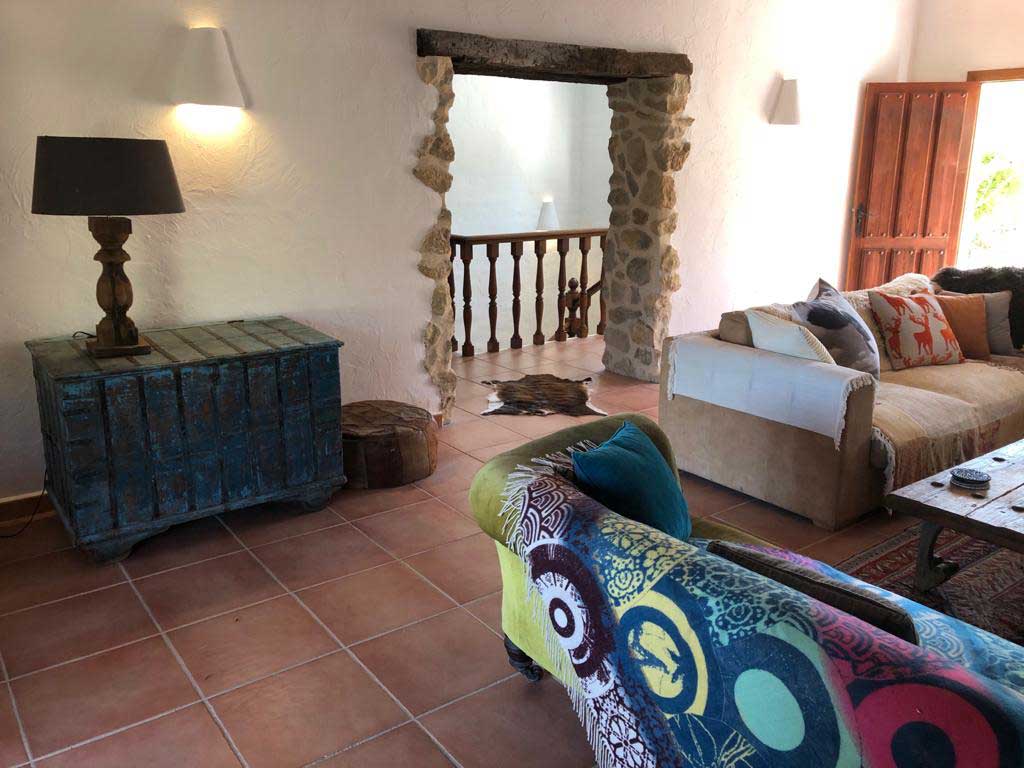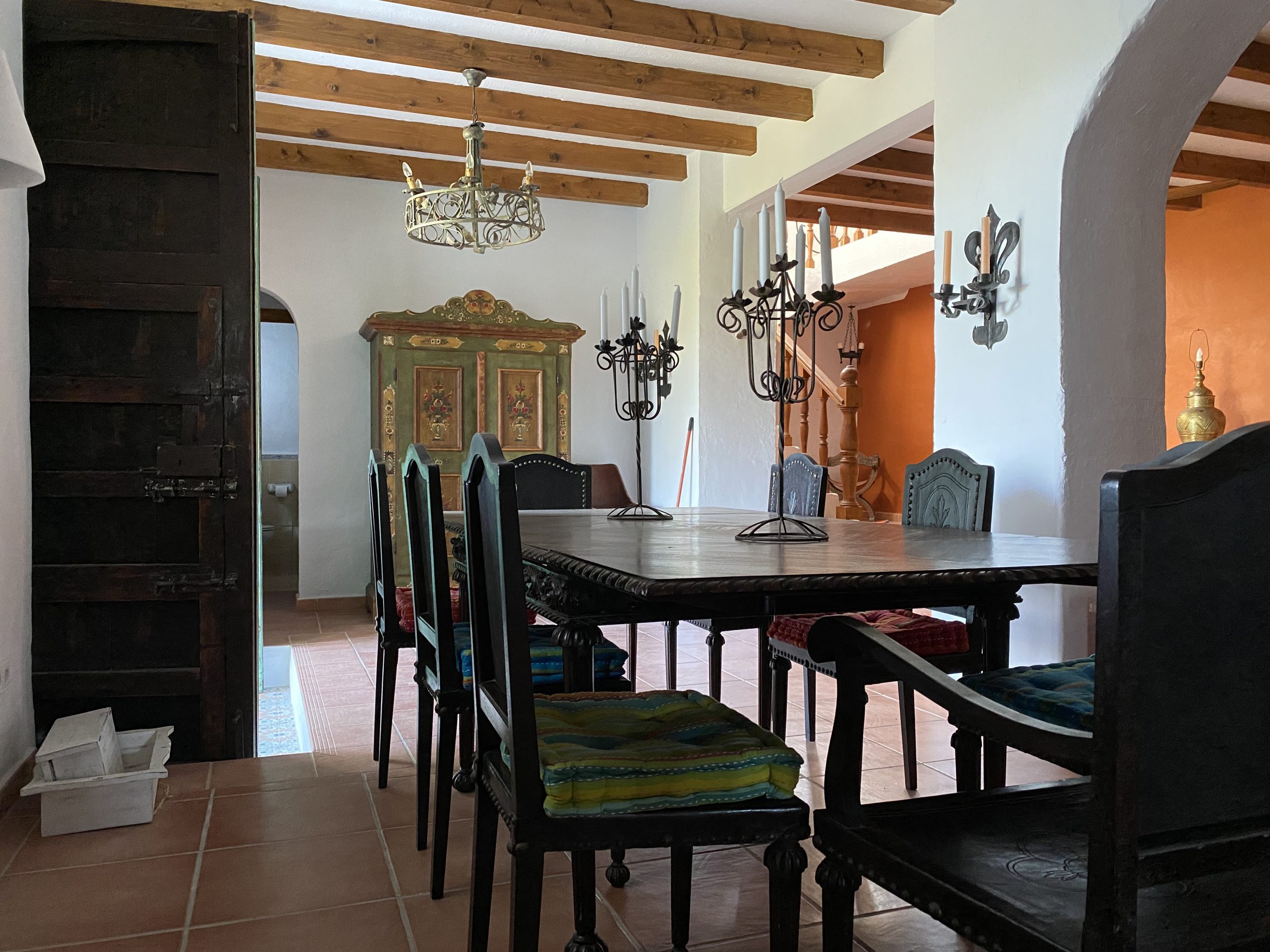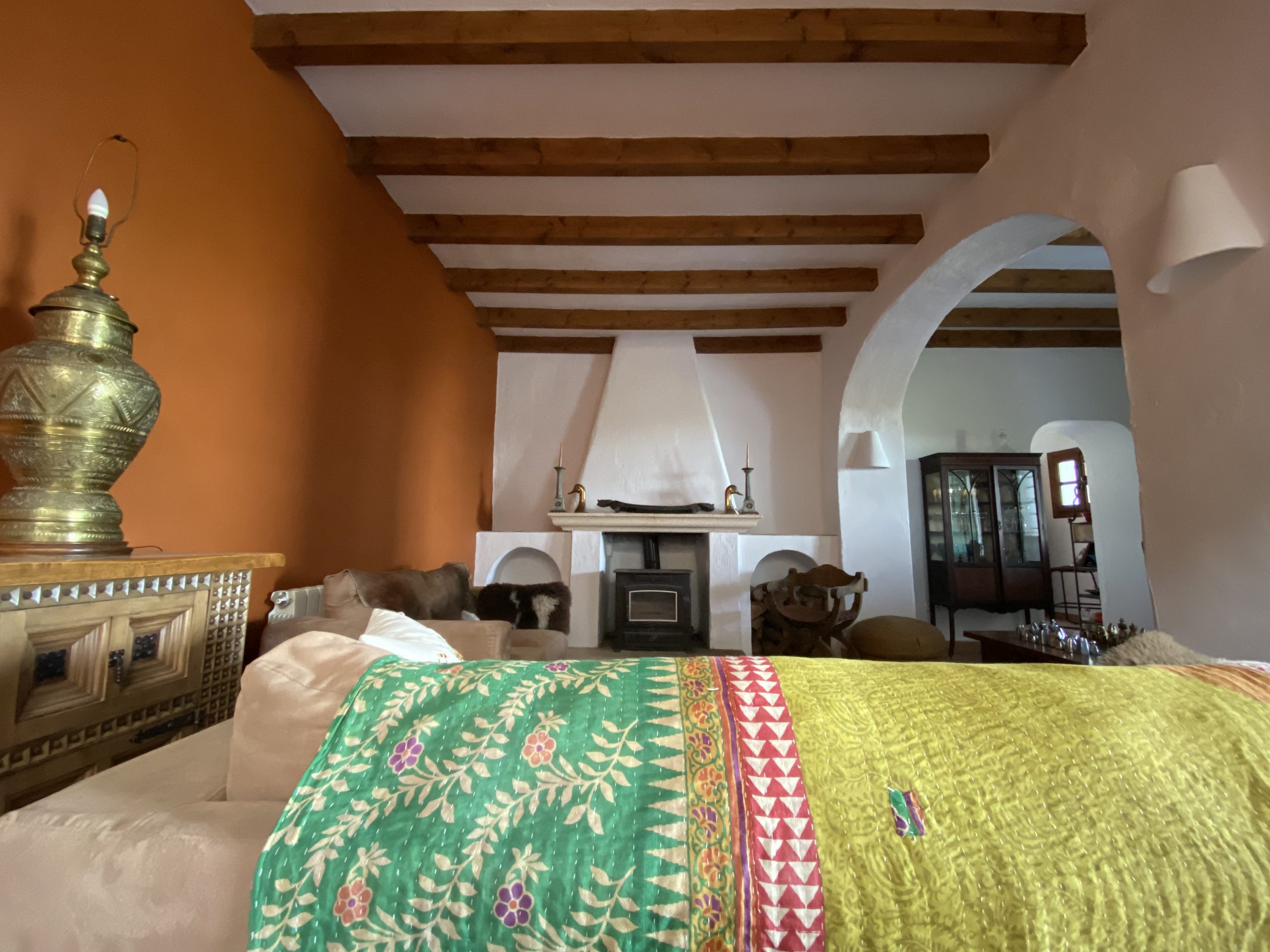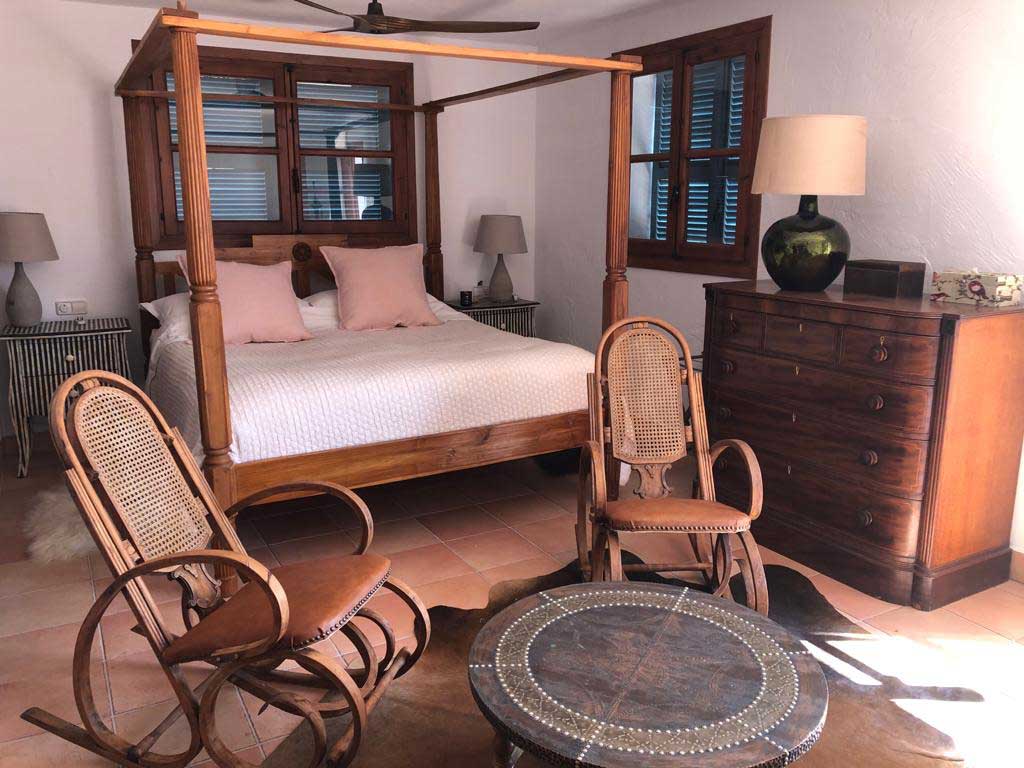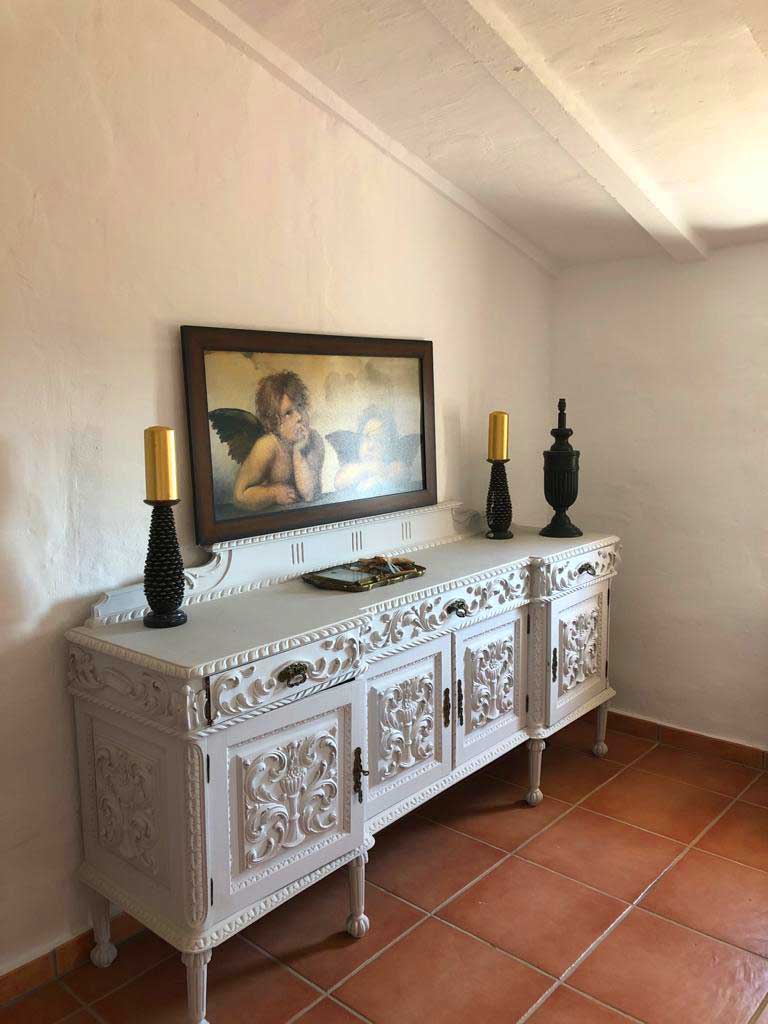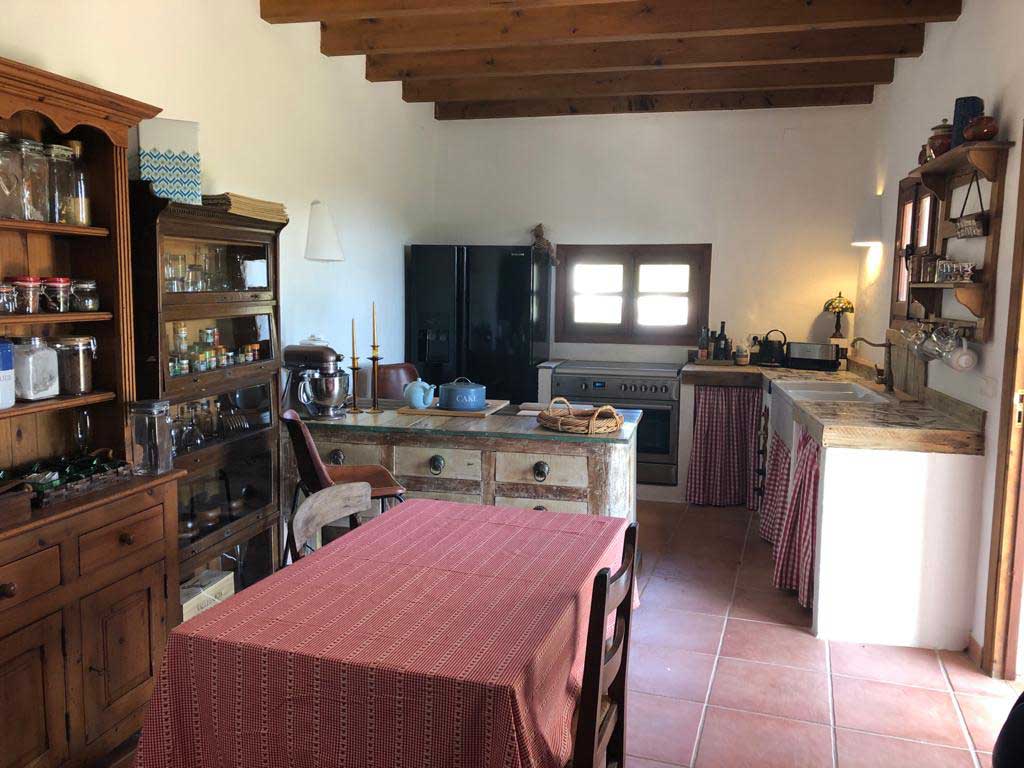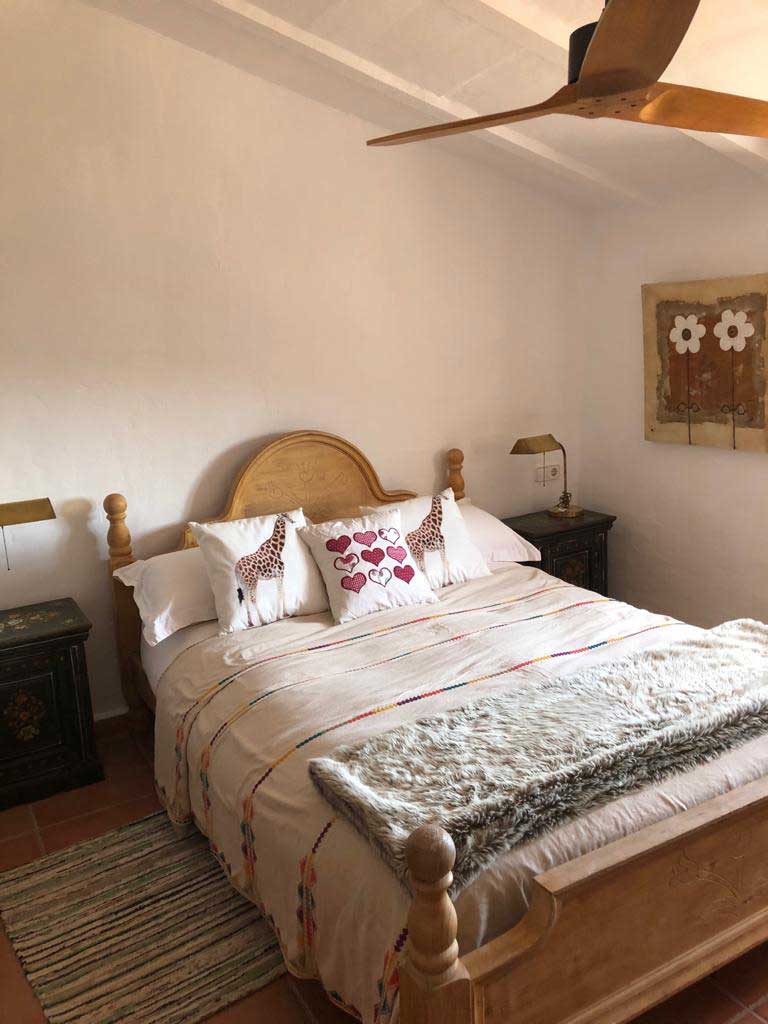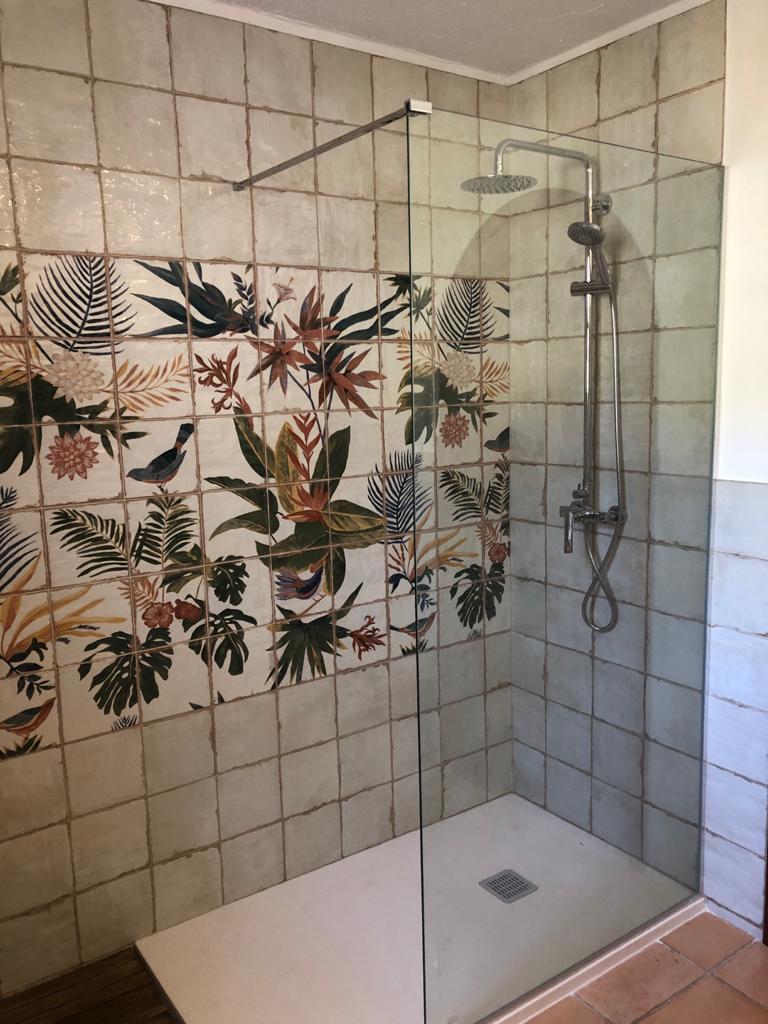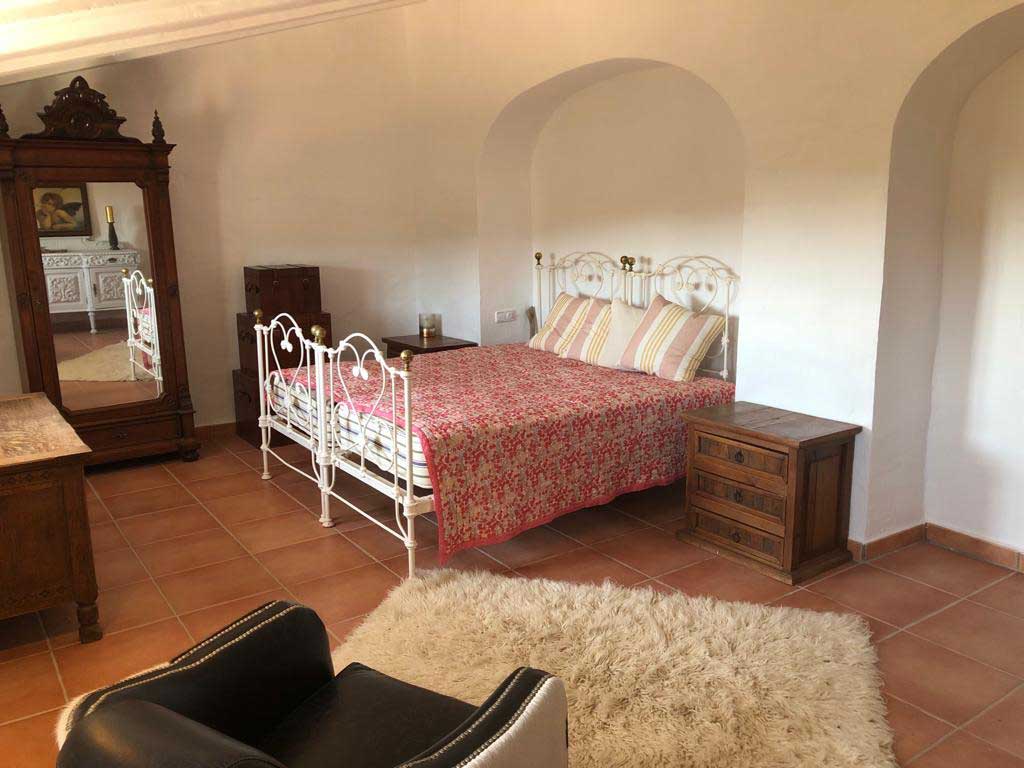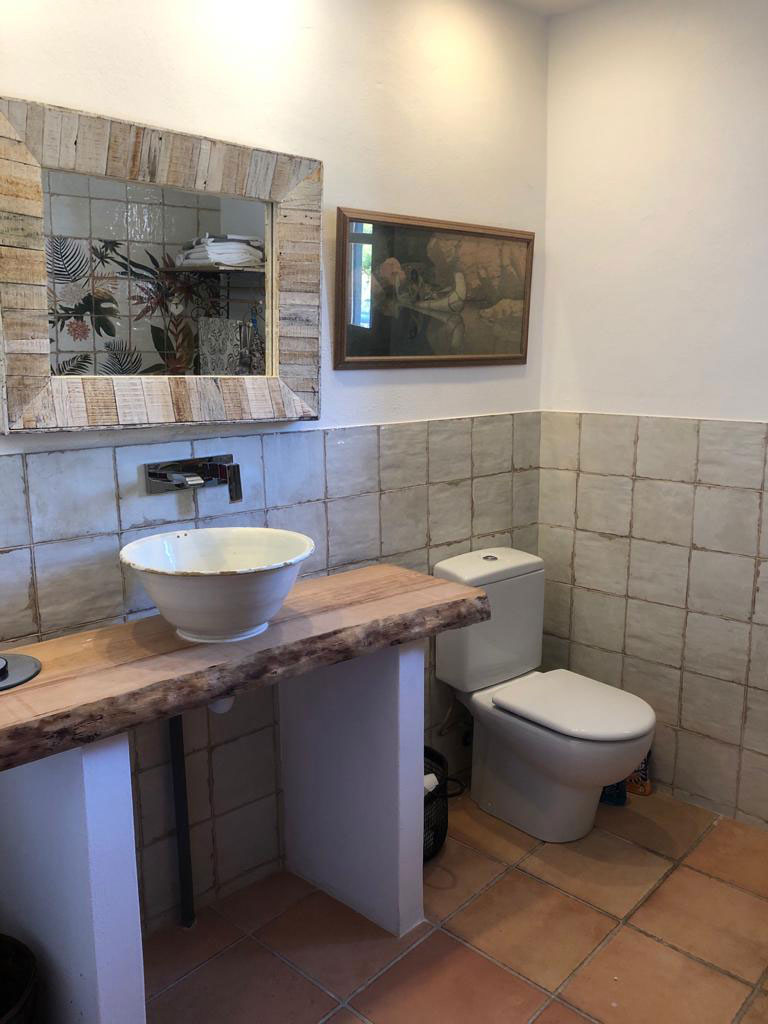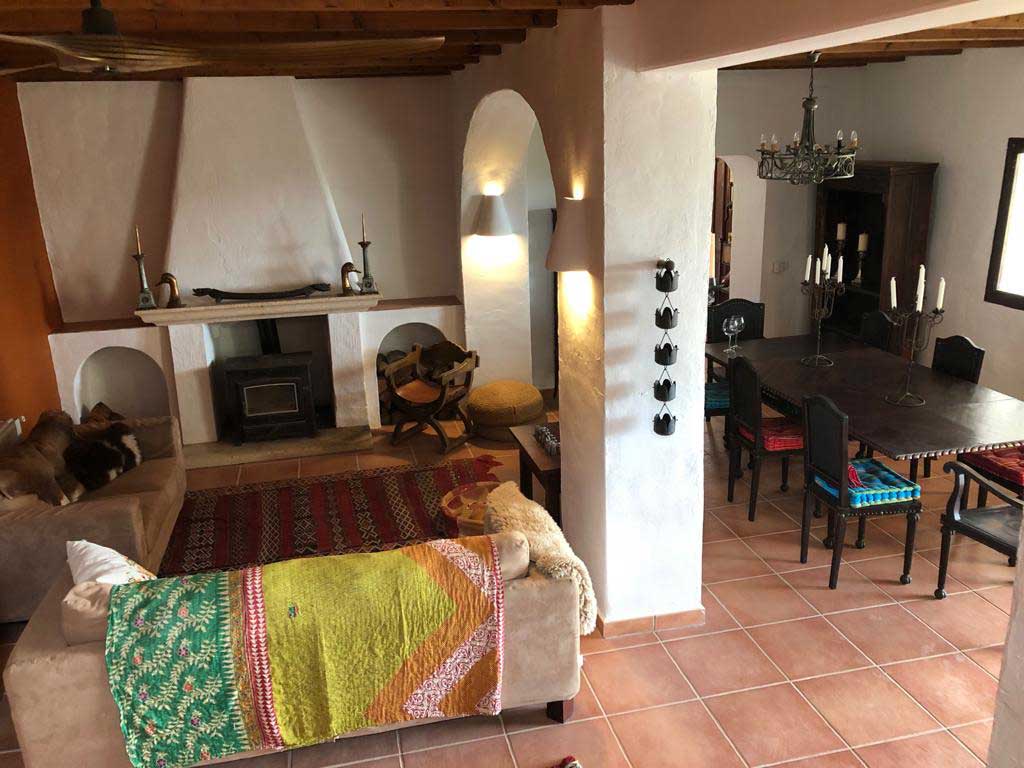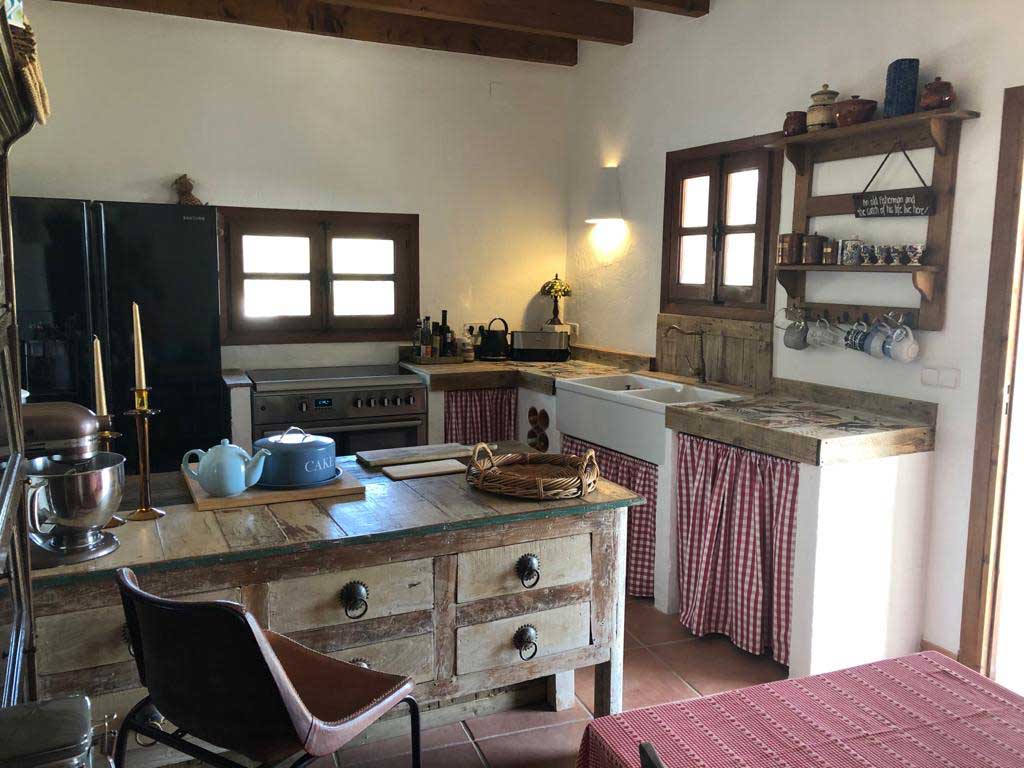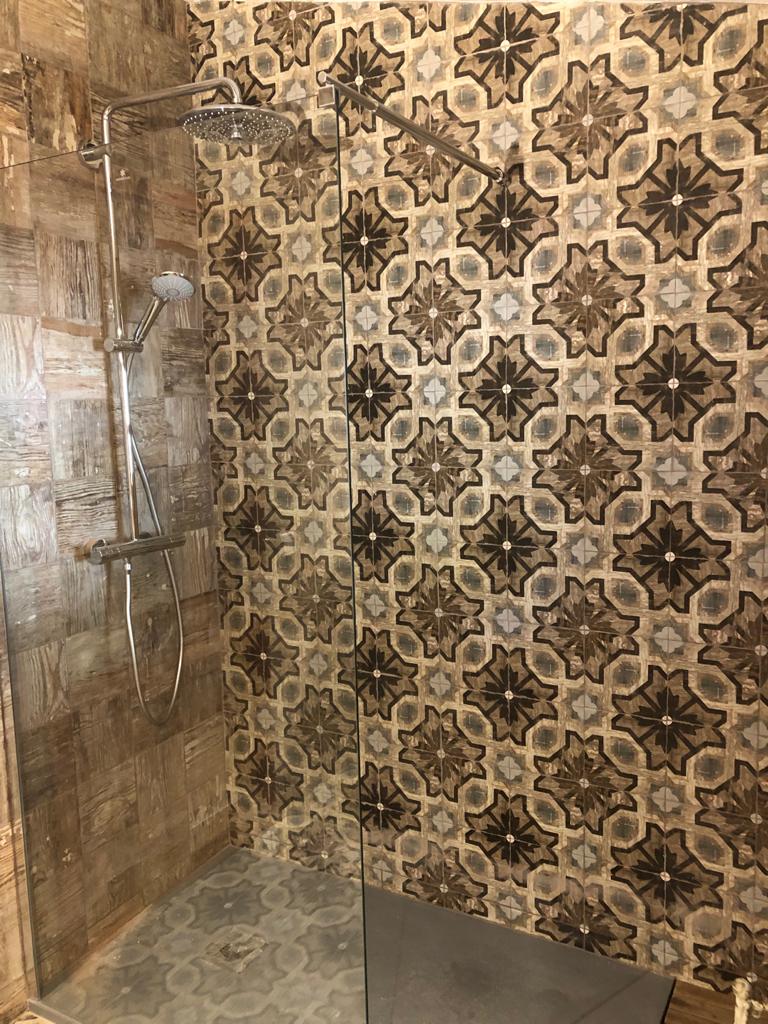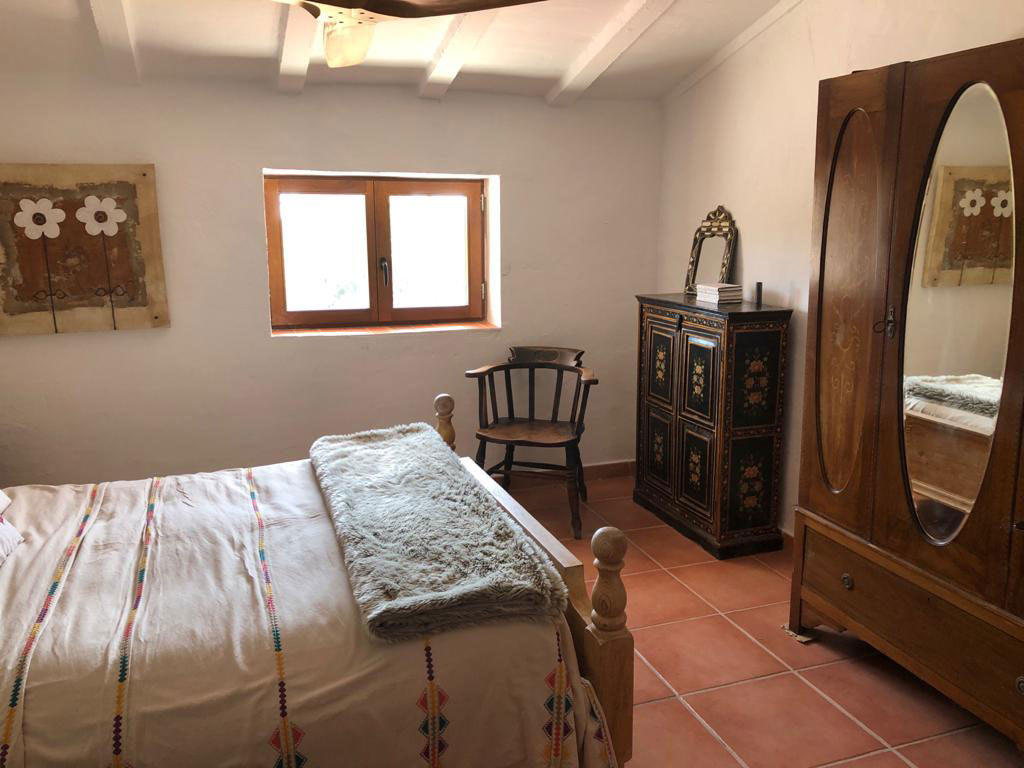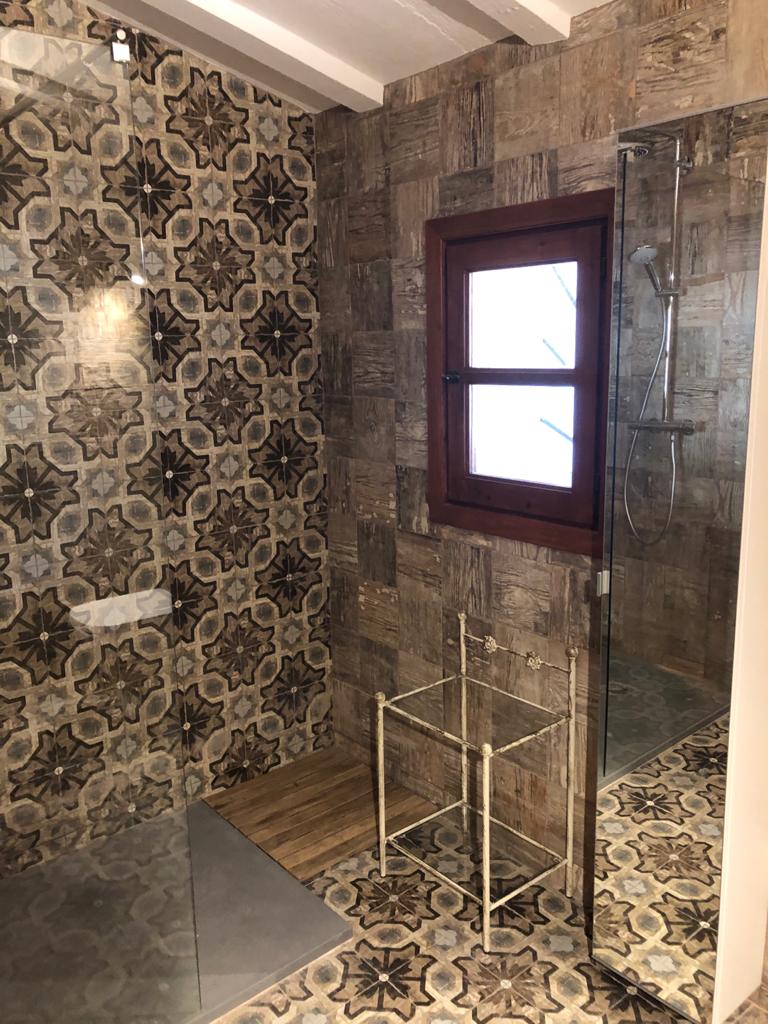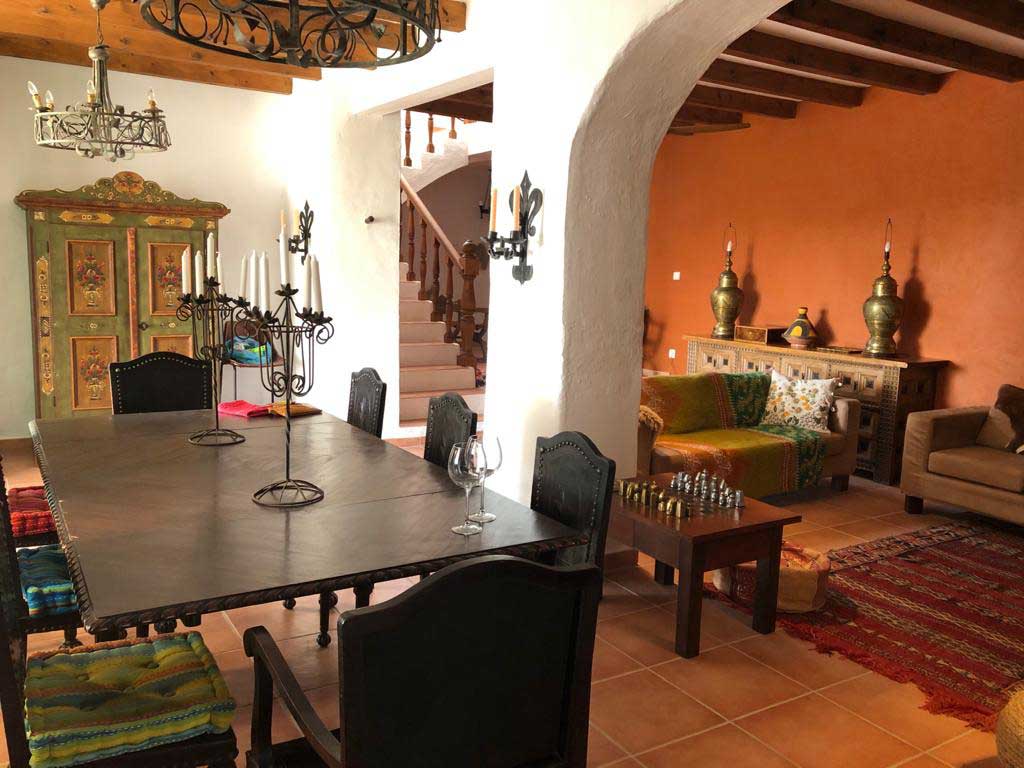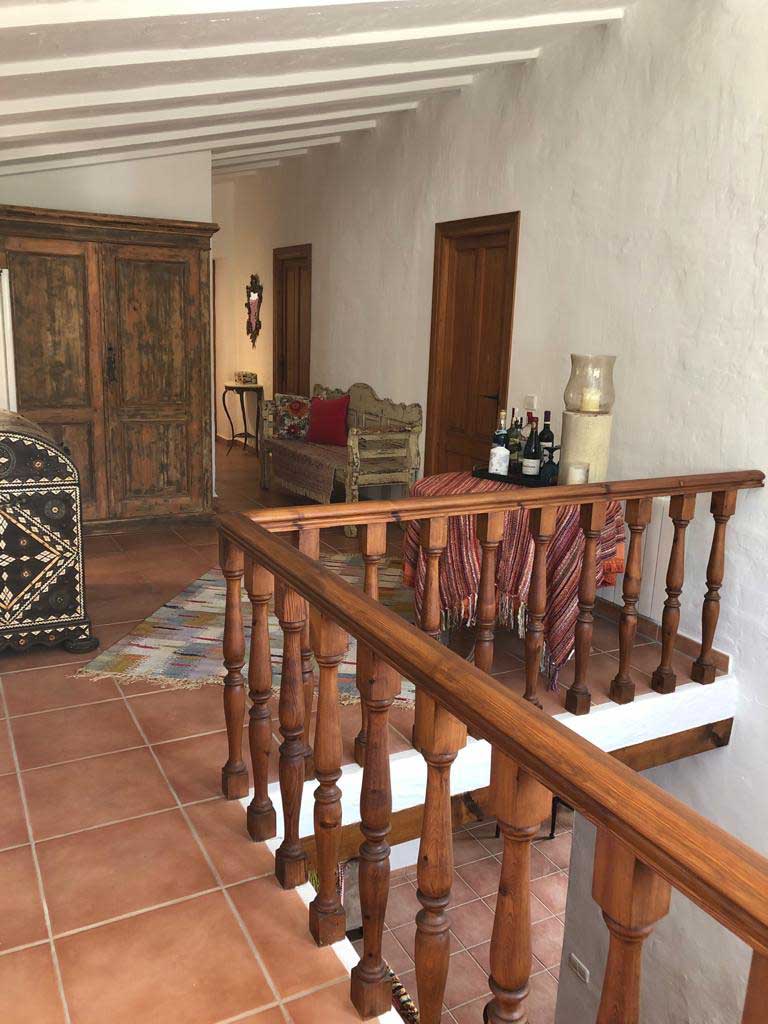 Finca te koop costa blanca met met-zwembad-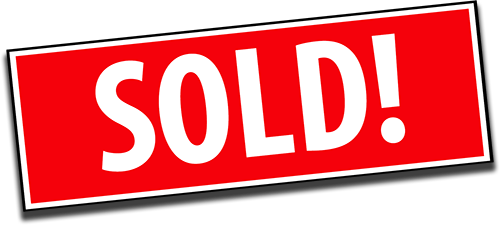 finca te koop costa blanca overloop-naar-woonkamer
Finca te koop costa blanca huis in vogelvlucht richting zee
fincatekoopcostablanca12-min
uitzicht balkon met sierra de bernia-
Finca te koop costa blanca sfeervolle keuken
FincatekoopCostaBlanca3-min
fincatekoopcostablanca7-min
Finca te koop costa blanca veranda uitizcht
Finca te koop costa blanca overloop badkamer boven
Finca te koop costa blanca keuken
Finca te koop costa blanca woonkamer-vanaf-tuindeuren
Finca te koop costa blanca woonkamer-beneden
Finca te koop costa blanca -met-sierra
Finca te koop costa blanca met slaapkamer met balkon
Finca te koop costa blanca detail woonkamer
Finca te koop costa blanca balkon-en-uitzicht
Finca te koop costa blanca badkamer-boven
Fincatekoopcostablanca10-min
finca te koop costa blanca (1)
finca te koop costa blanca (2)
finca te koop costa blanca (3)
finca te koop costa blanca (4)
finca te koop costa blanca (5)
finca te koop costa blanca (6)
finca te koop costa blanca (7)
finca te koop costa blanca (8)
finca te koop costa blanca (9)
finca te koop costa blanca (10)
finca te koop costa blanca (11)
finca te koop costa blanca (12)
finca te koop costa blanca (13)
finca te koop costa blanca (14)
finca te koop costa blanca (15)
finca te koop costa blanca (16)
finca te koop costa blanca (17)
finca te koop costa blanca (18)
finca te koop costa blanca (19)
finca te koop costa blanca (20)
finca te koop costa blanca (21)
finca te koop costa blanca (22)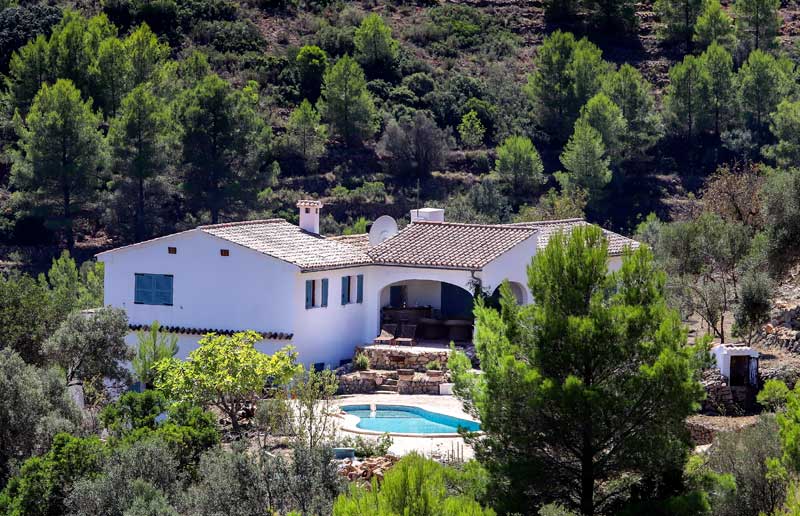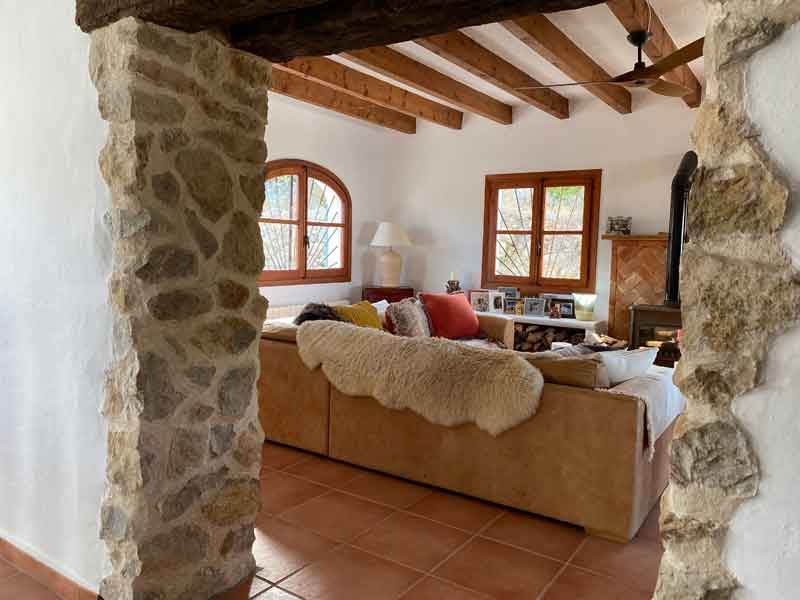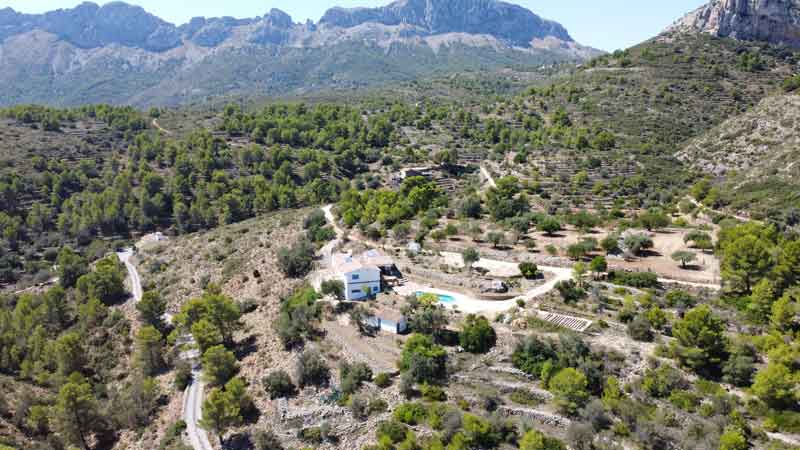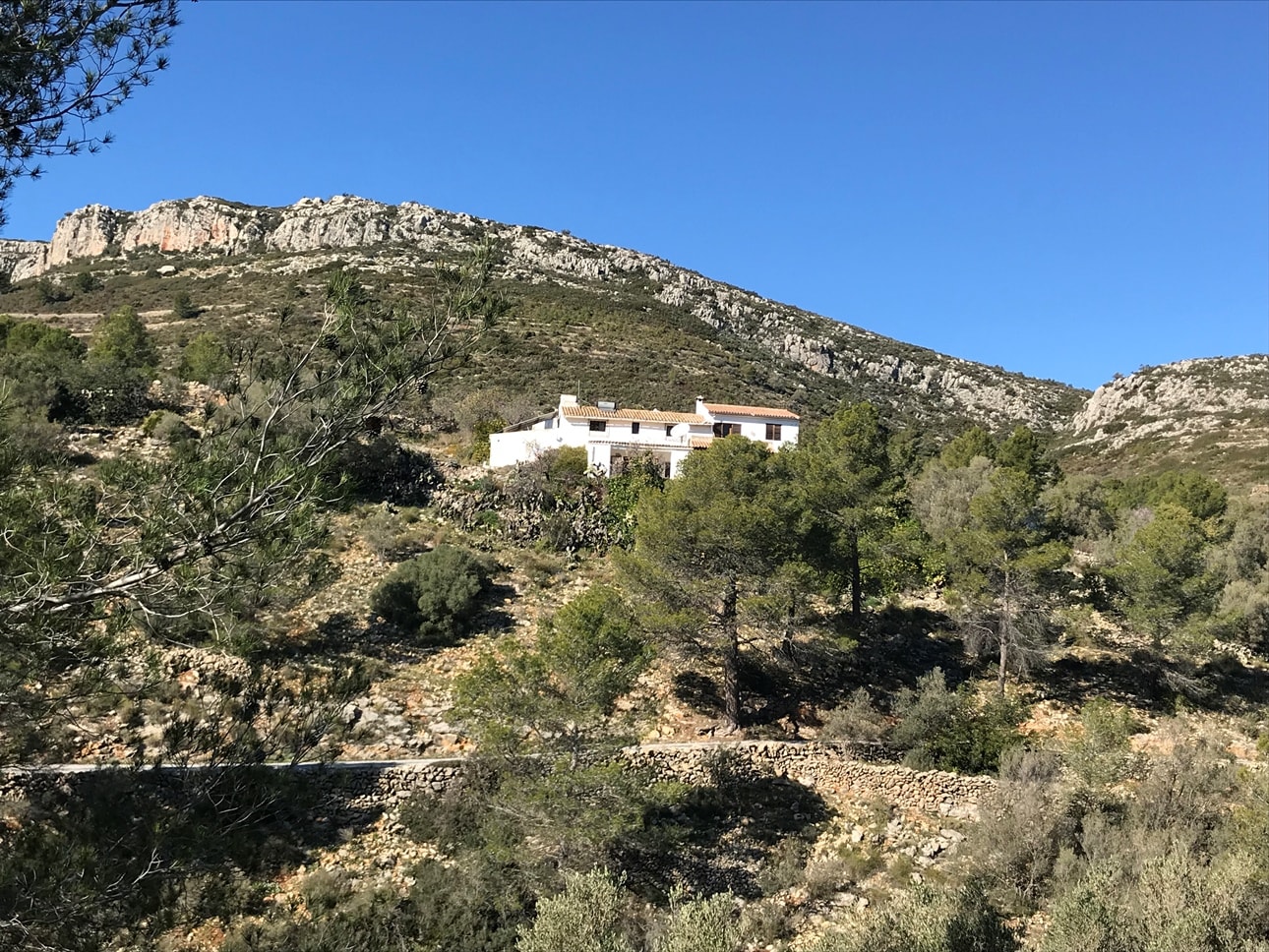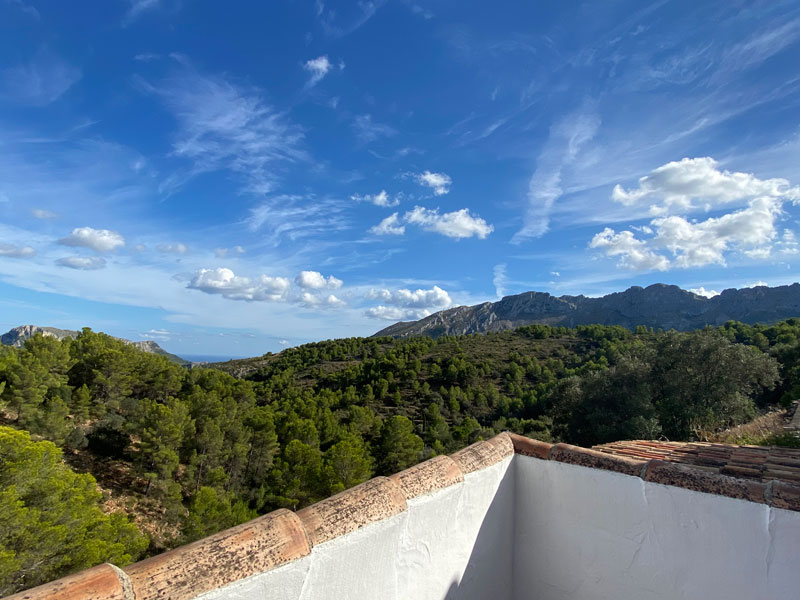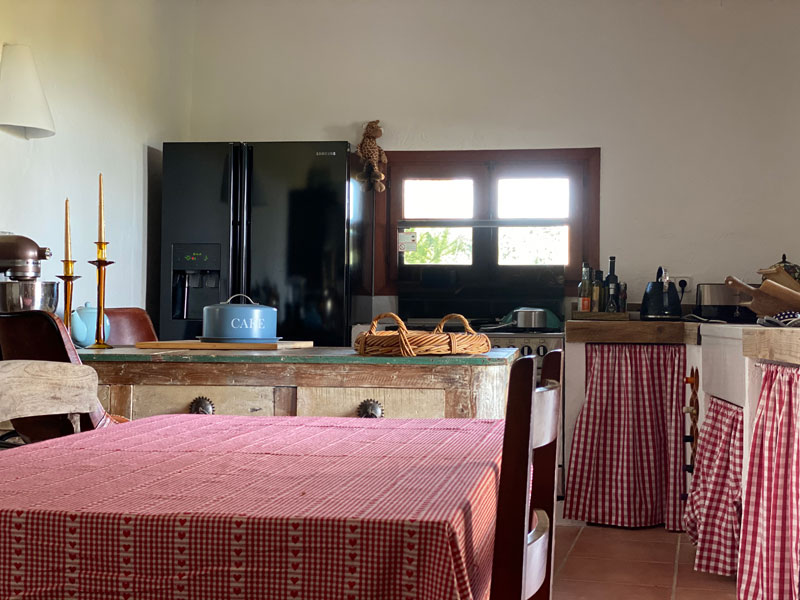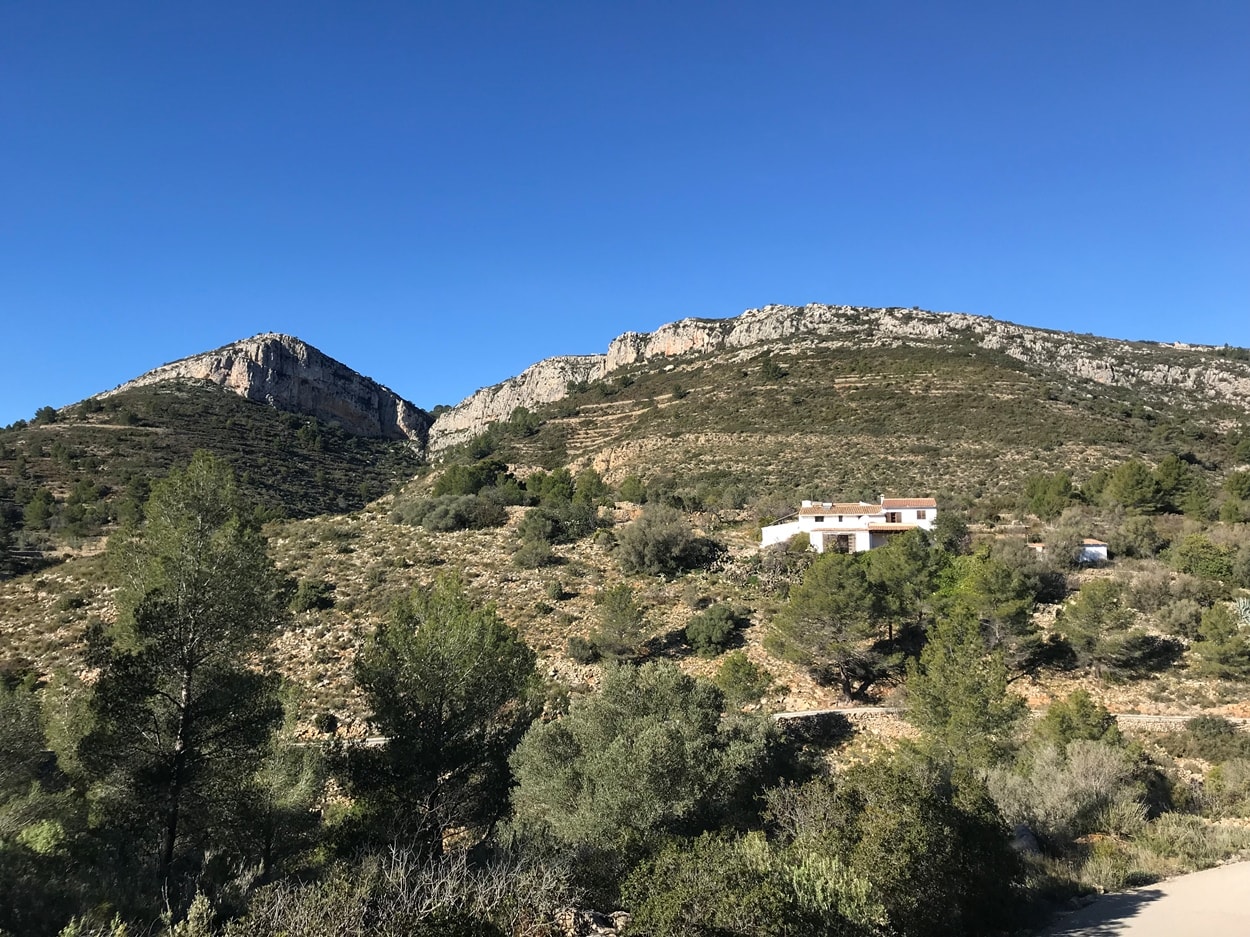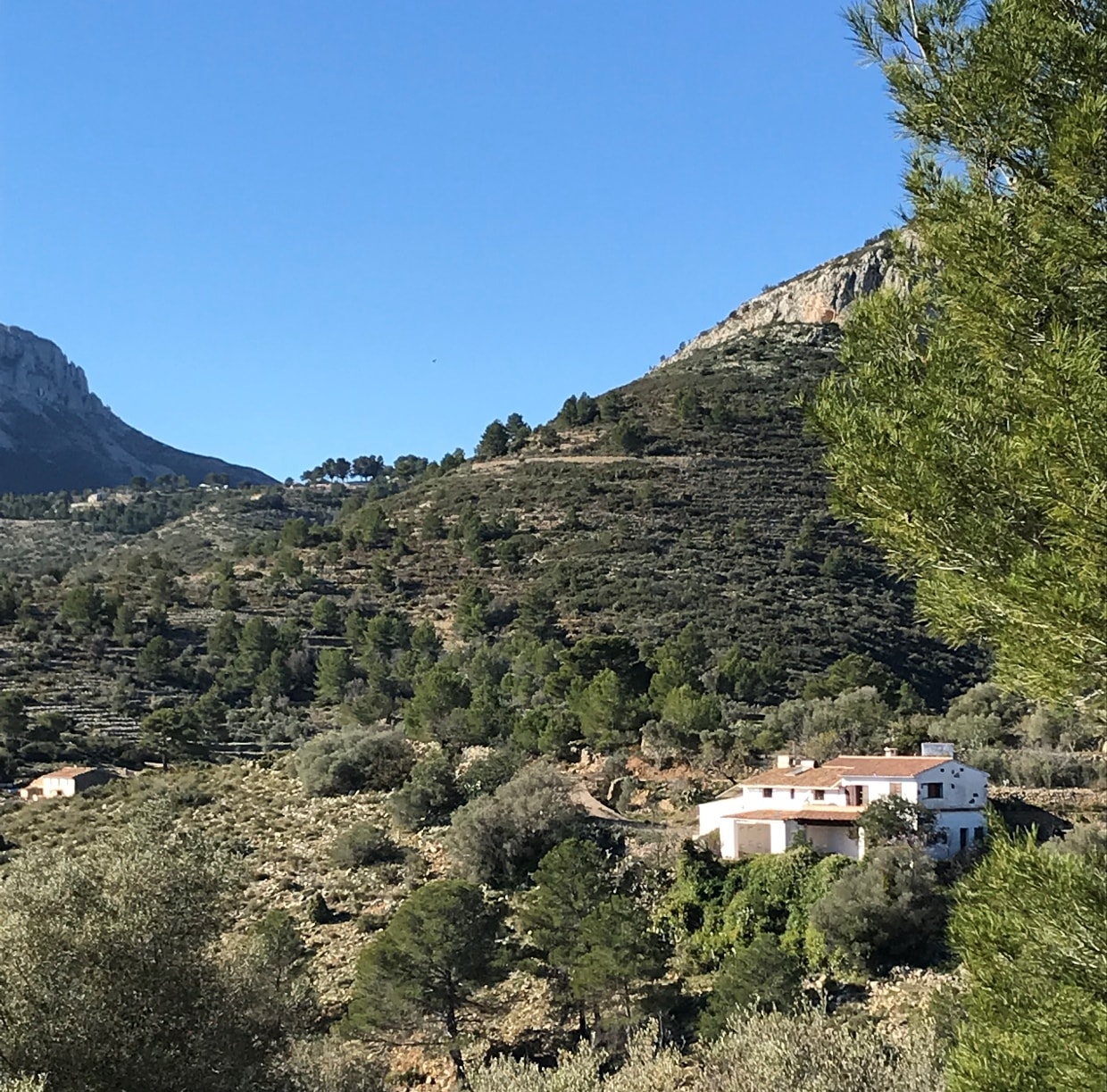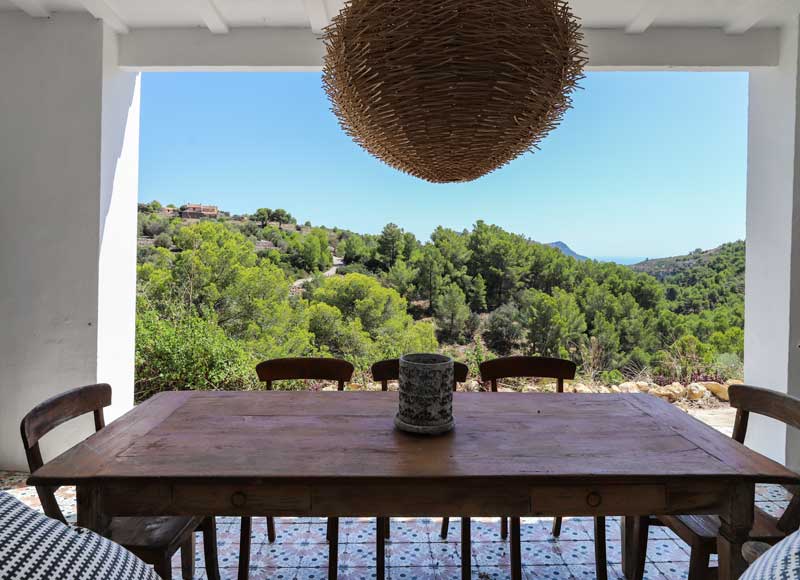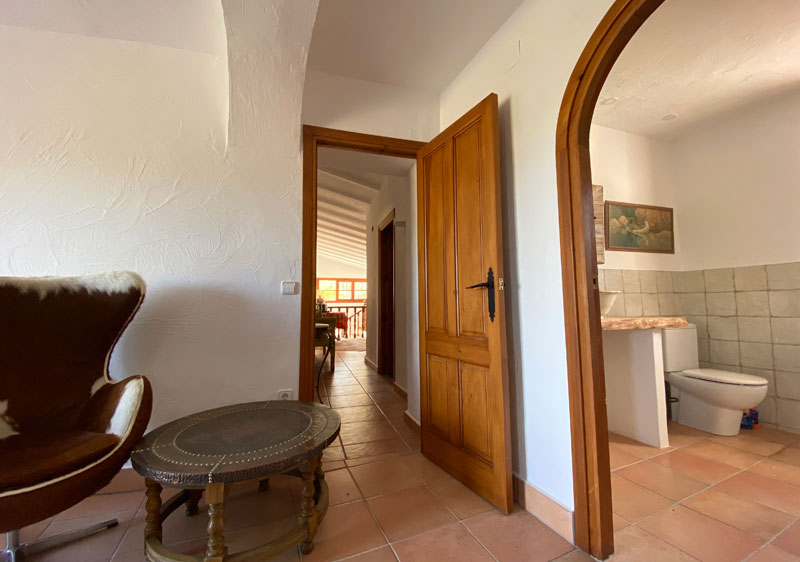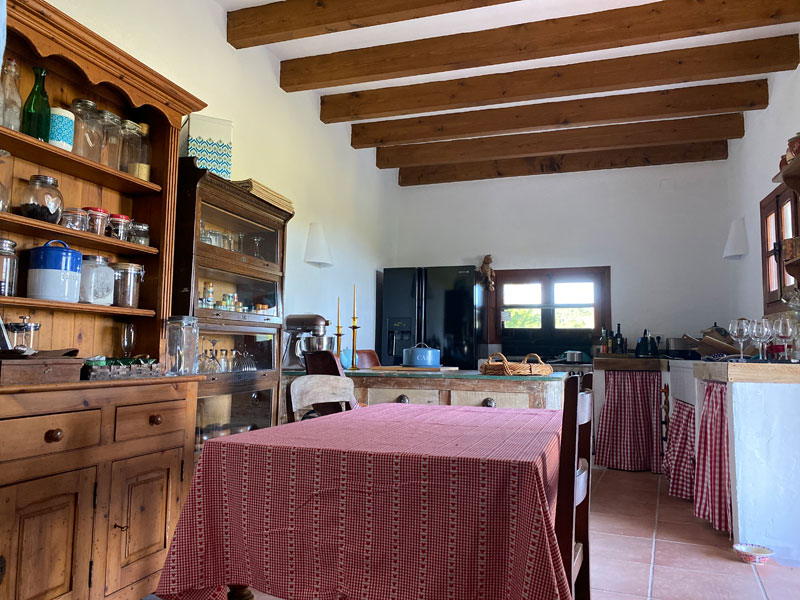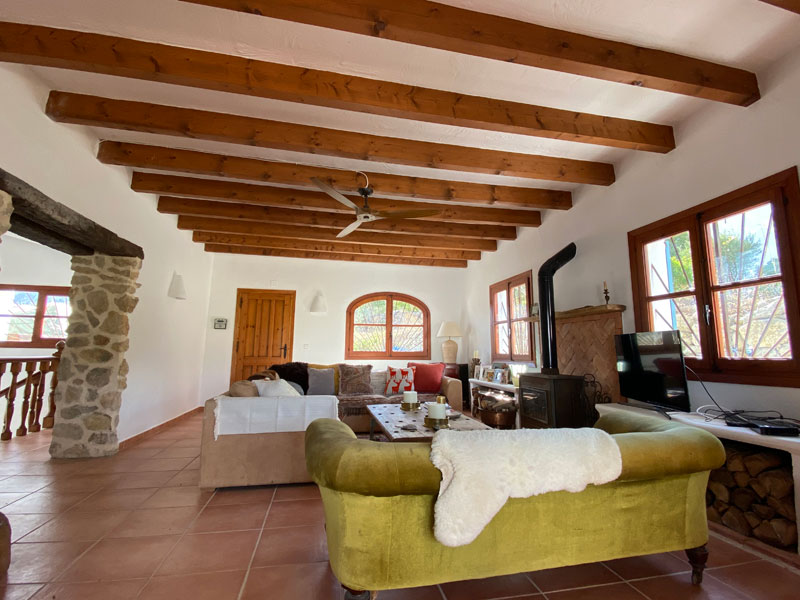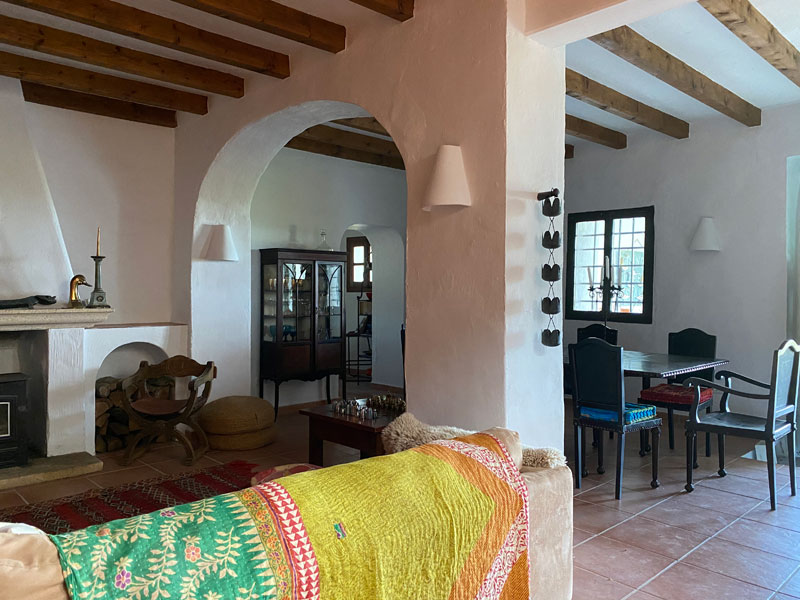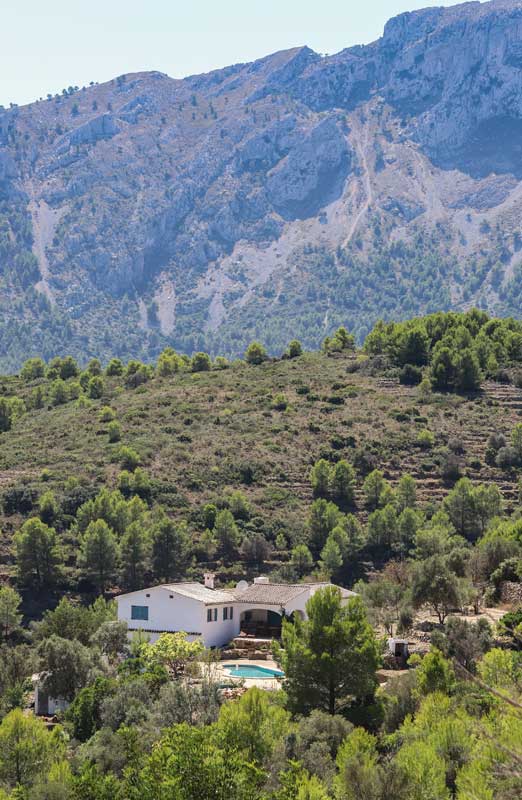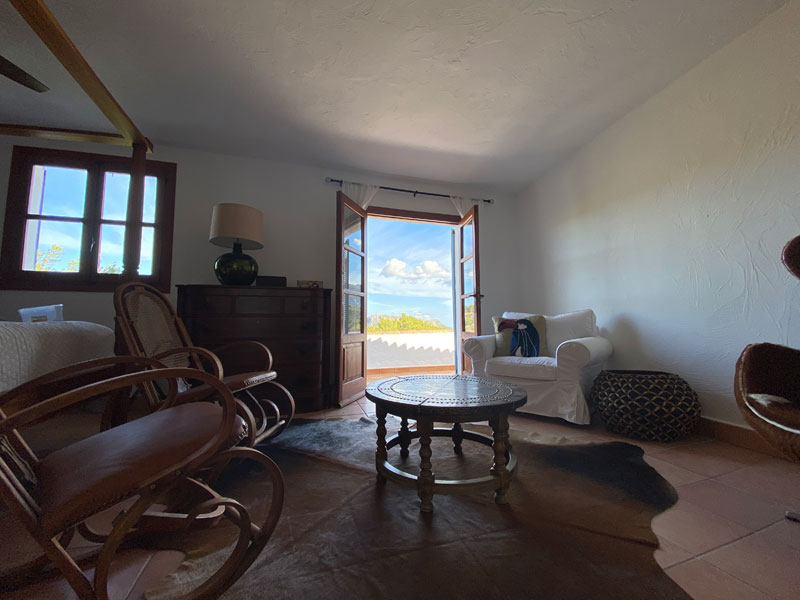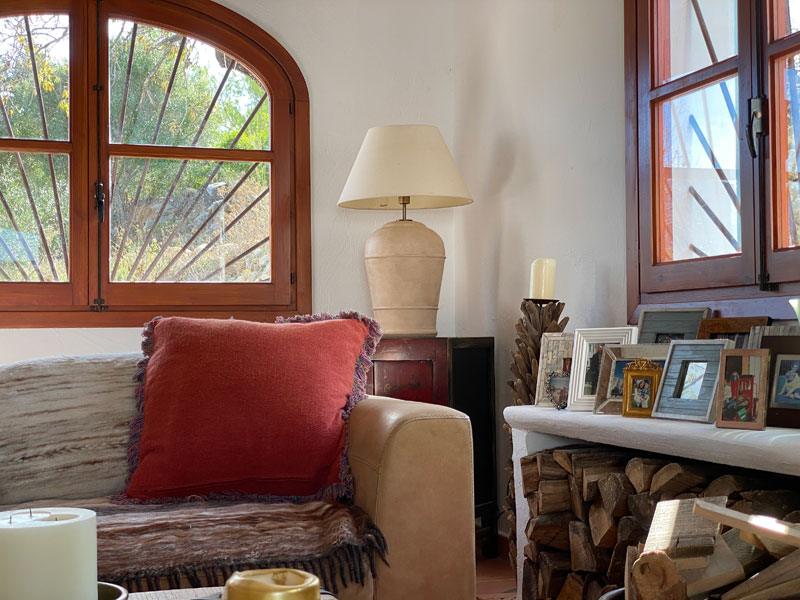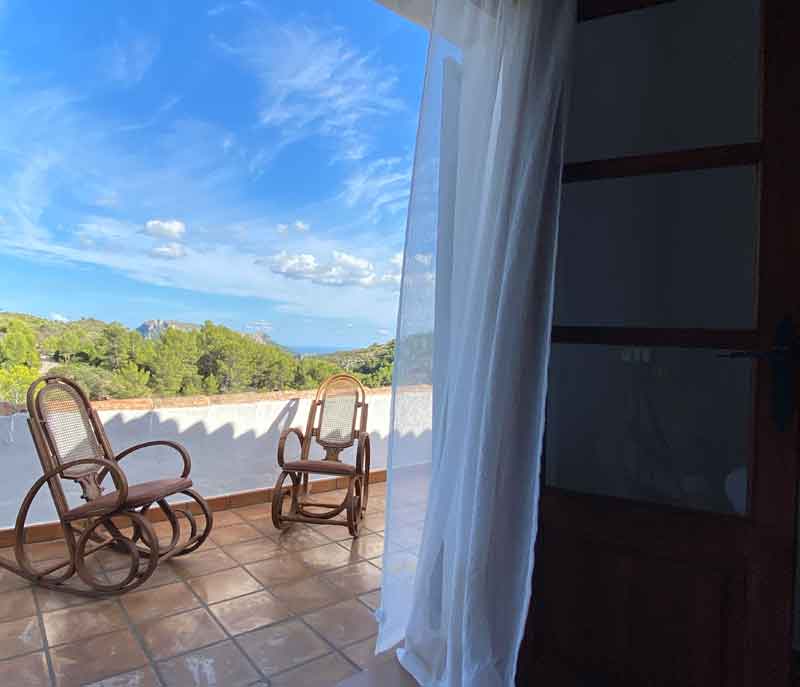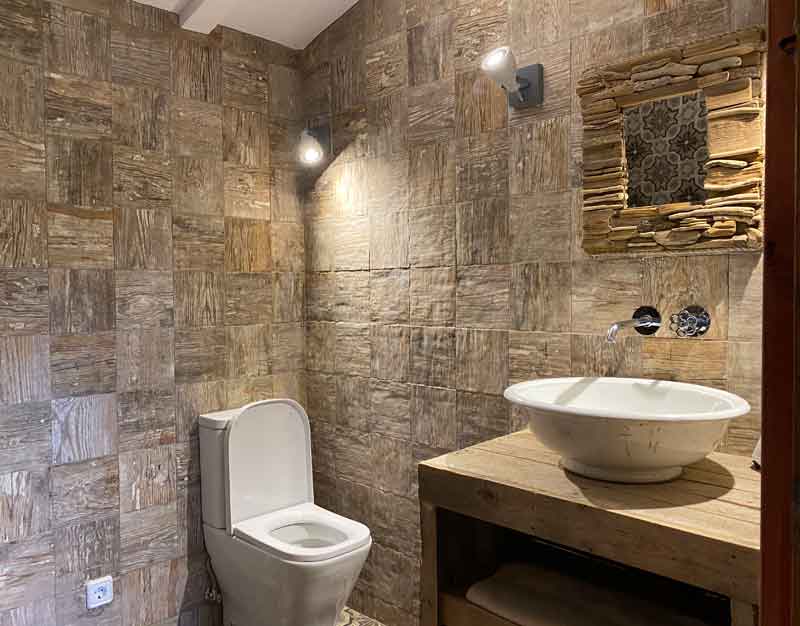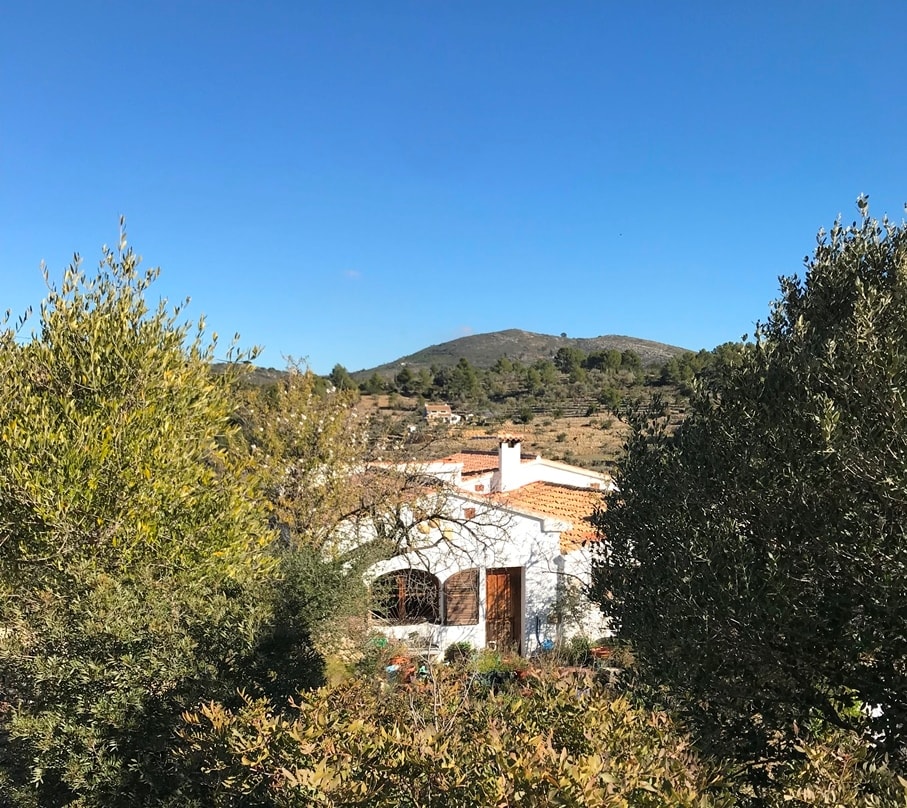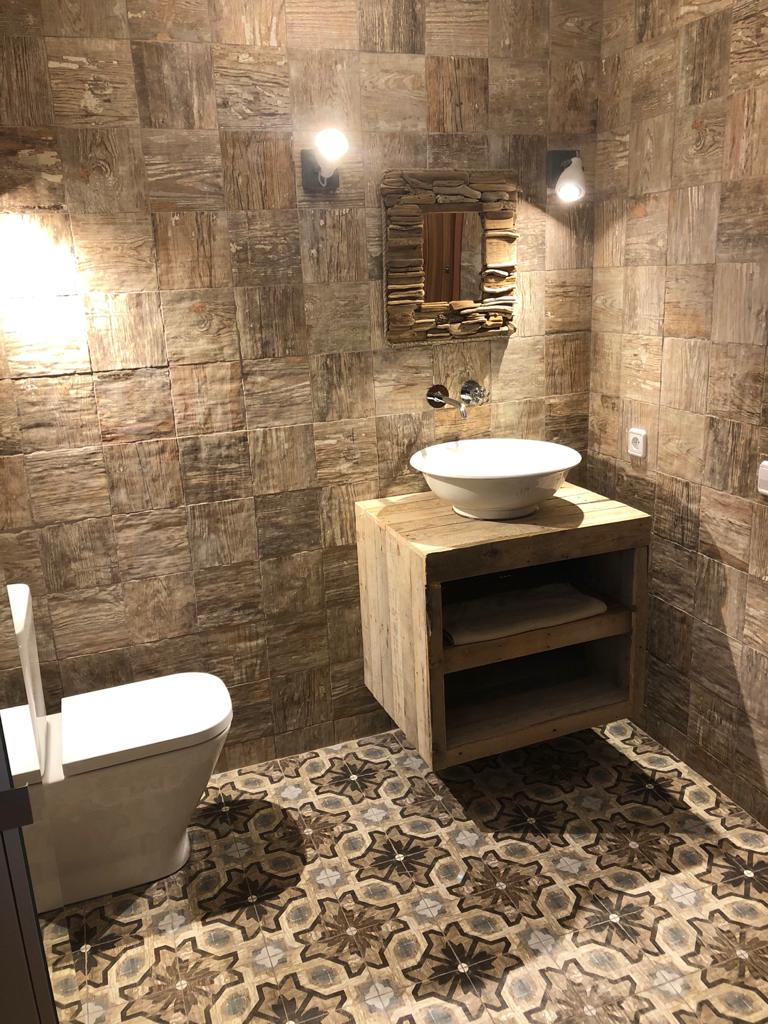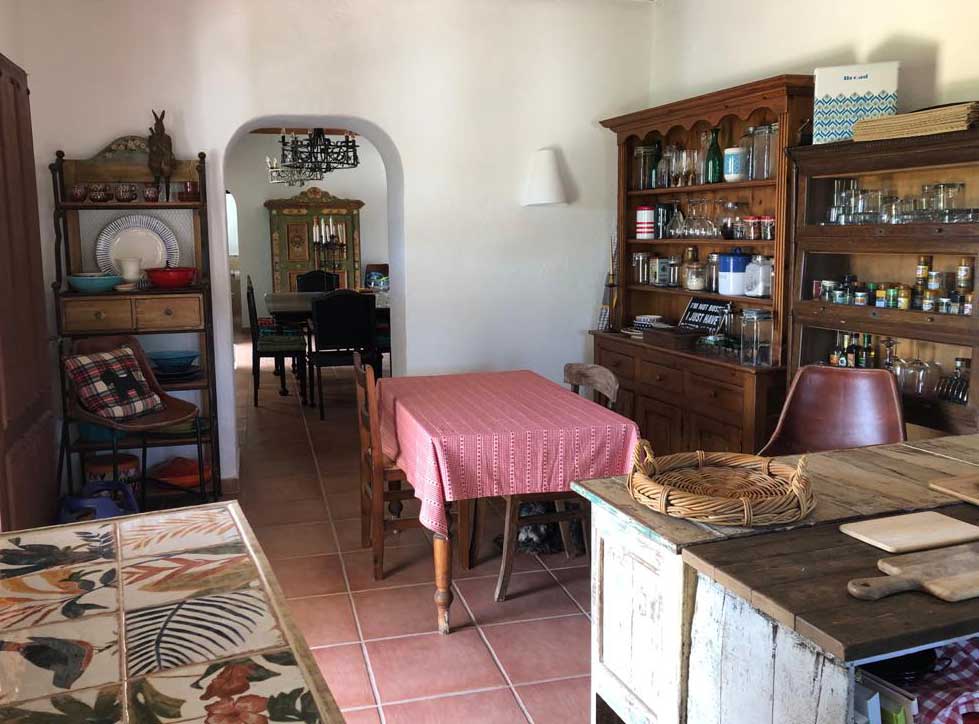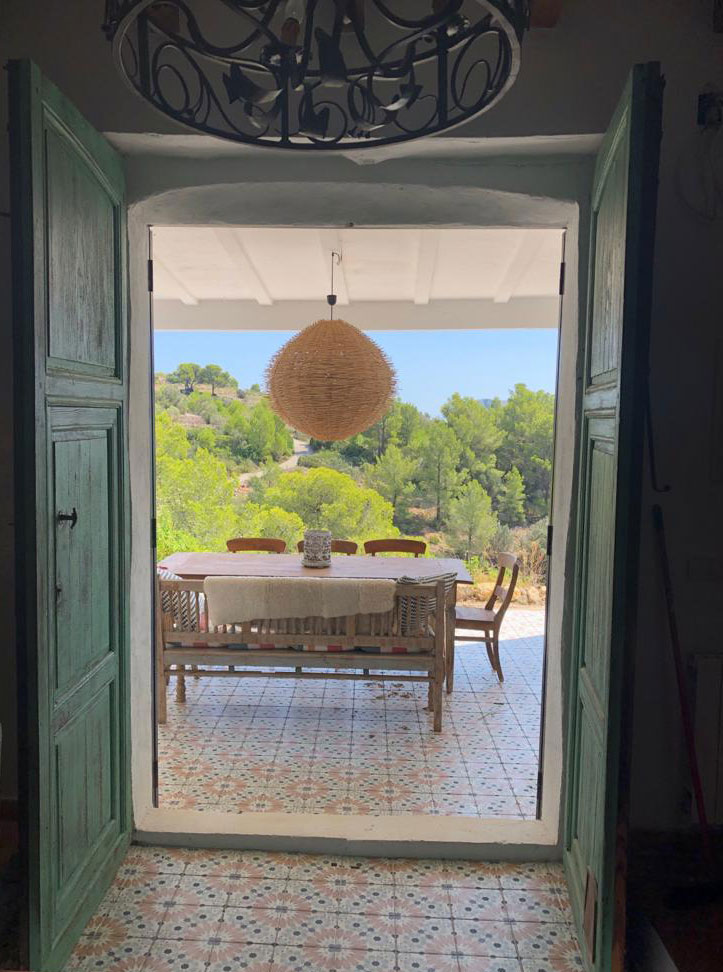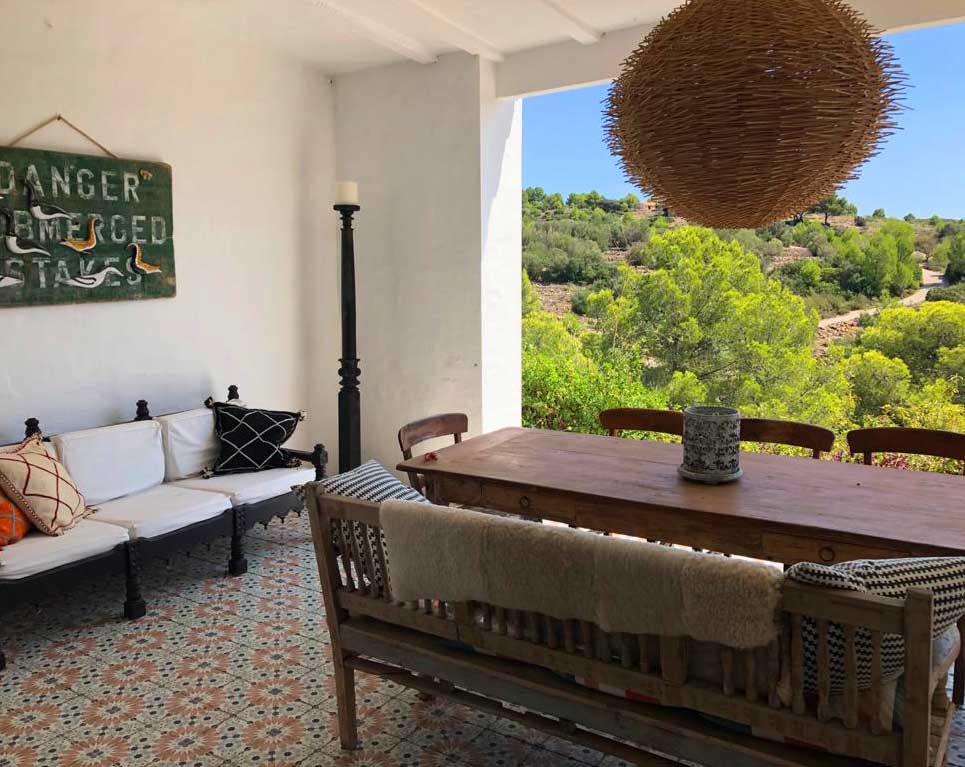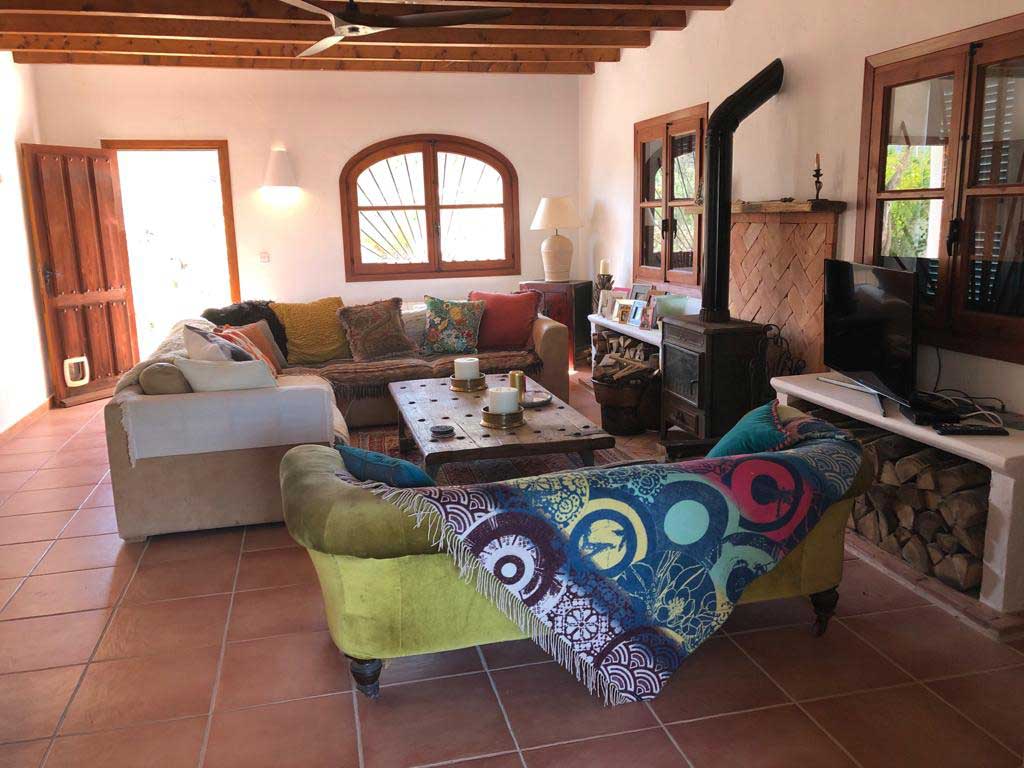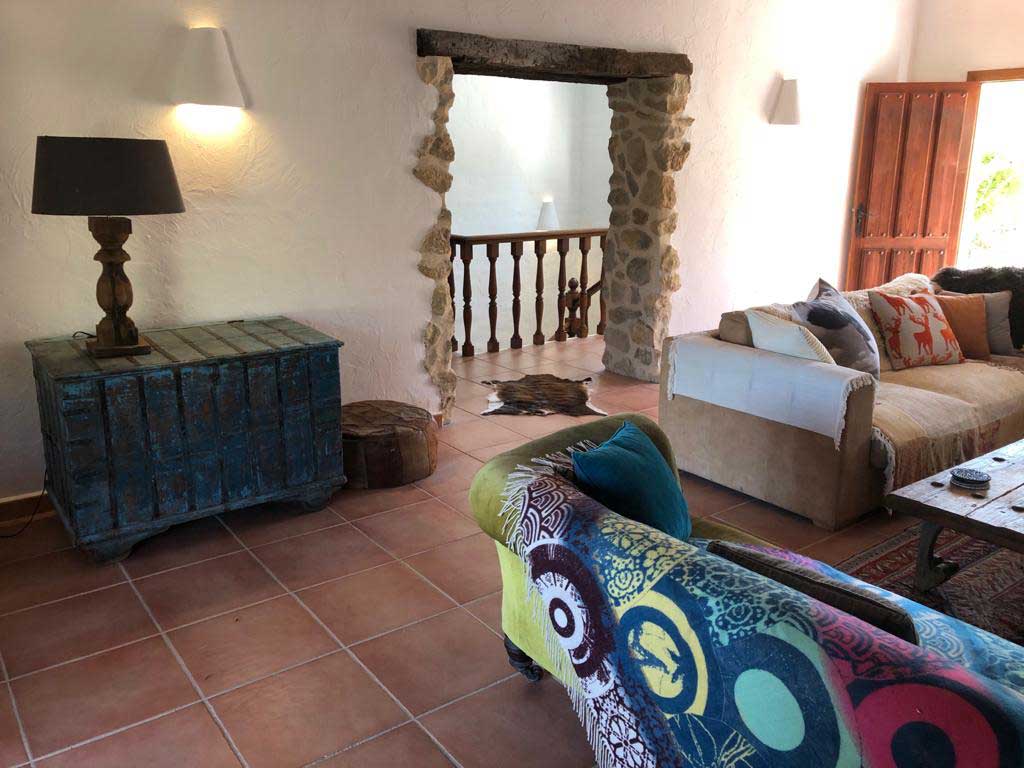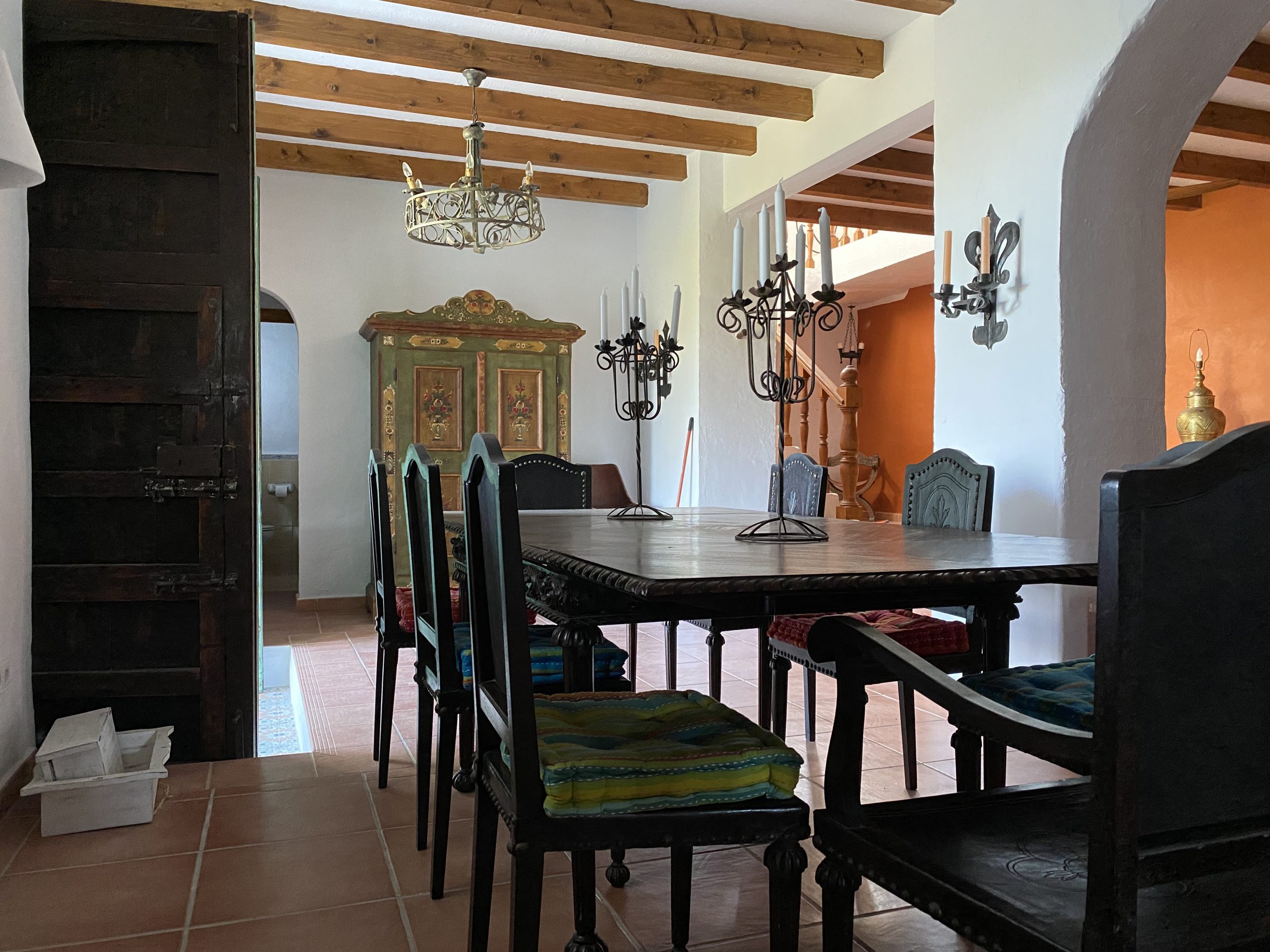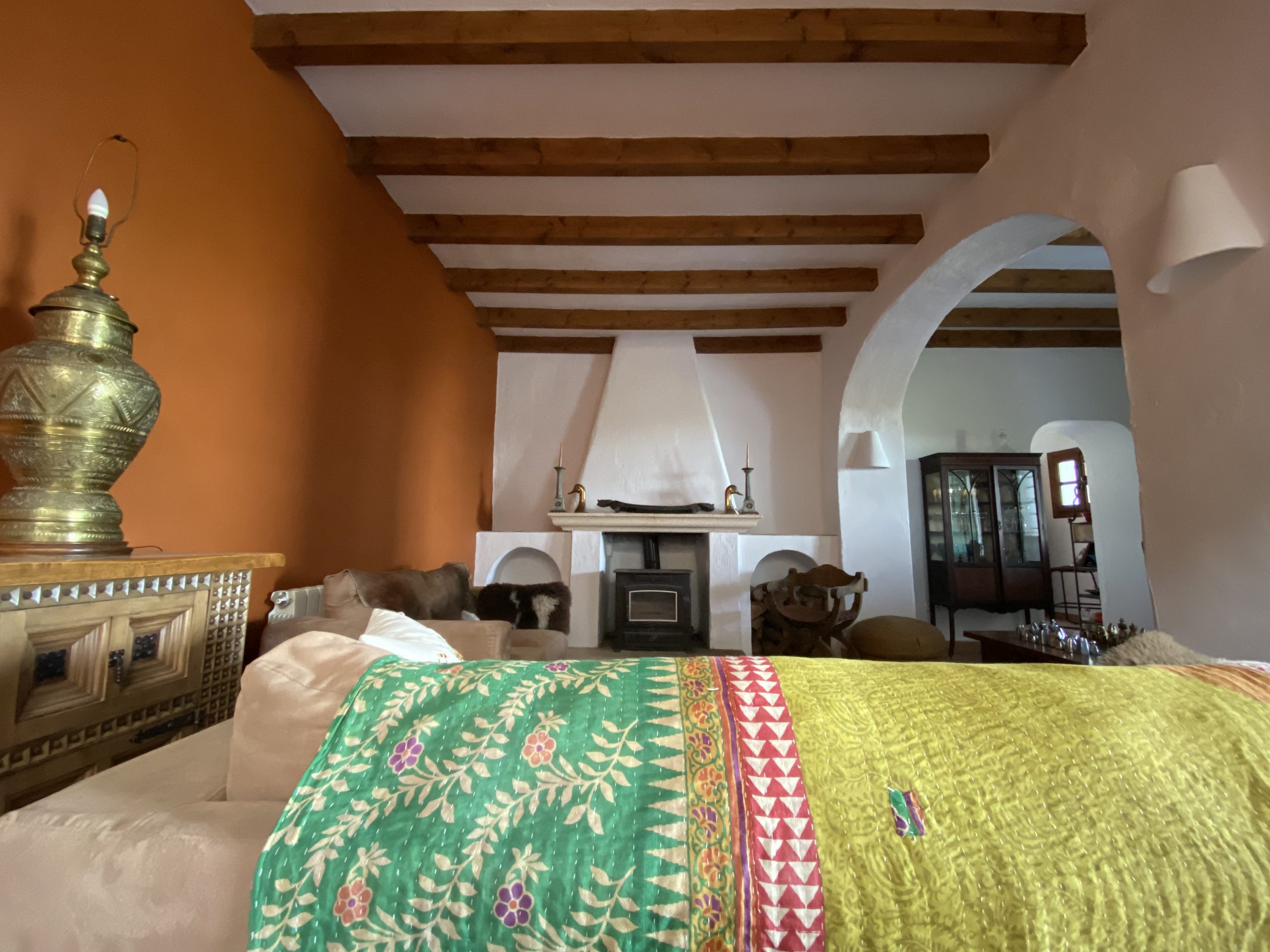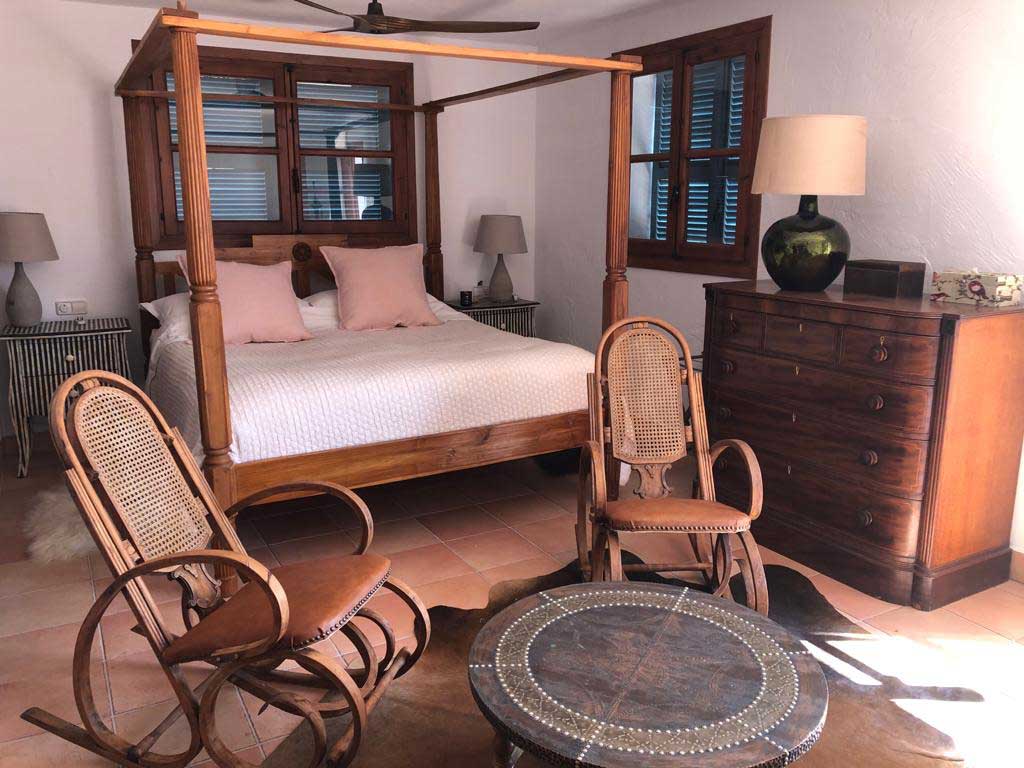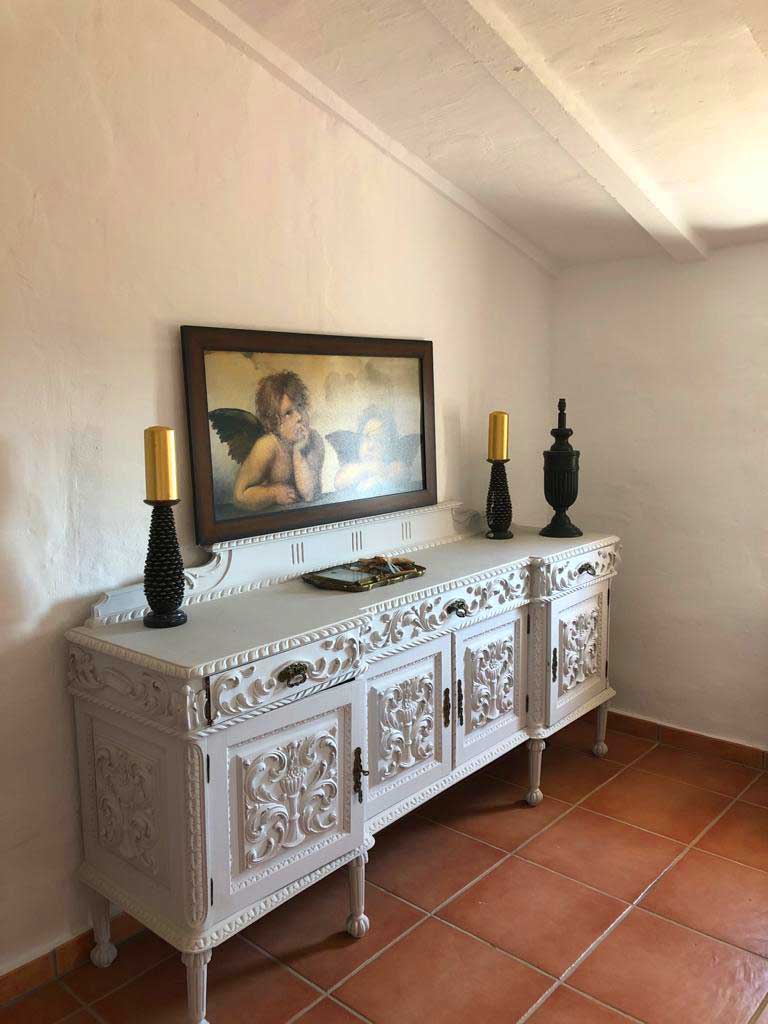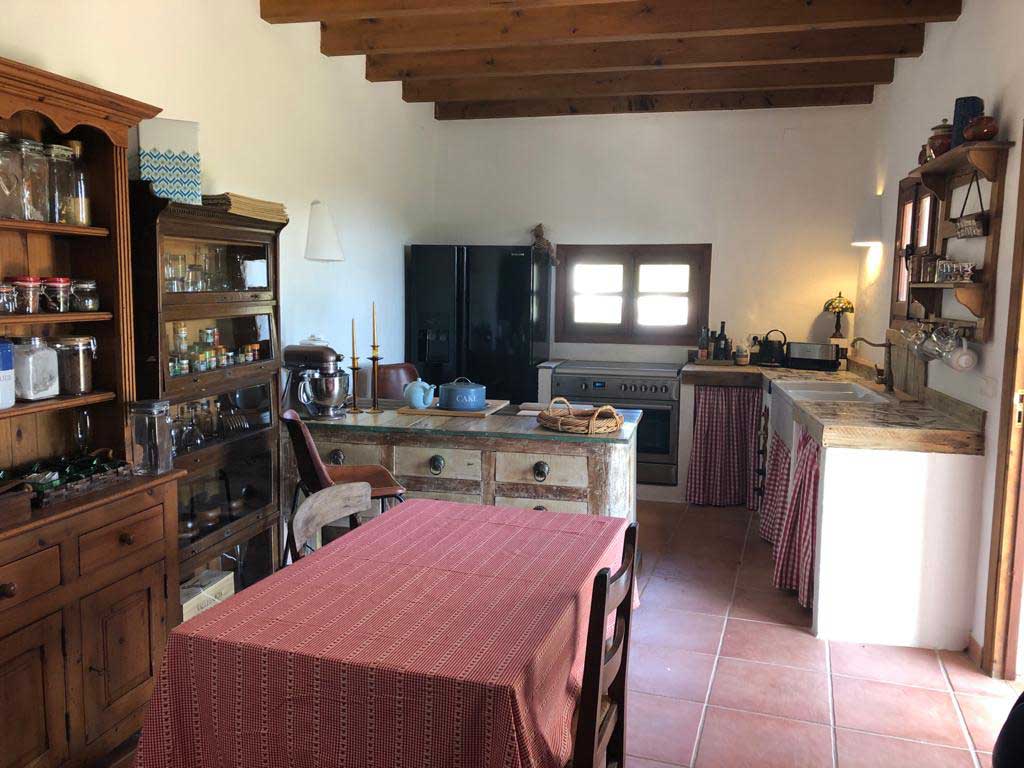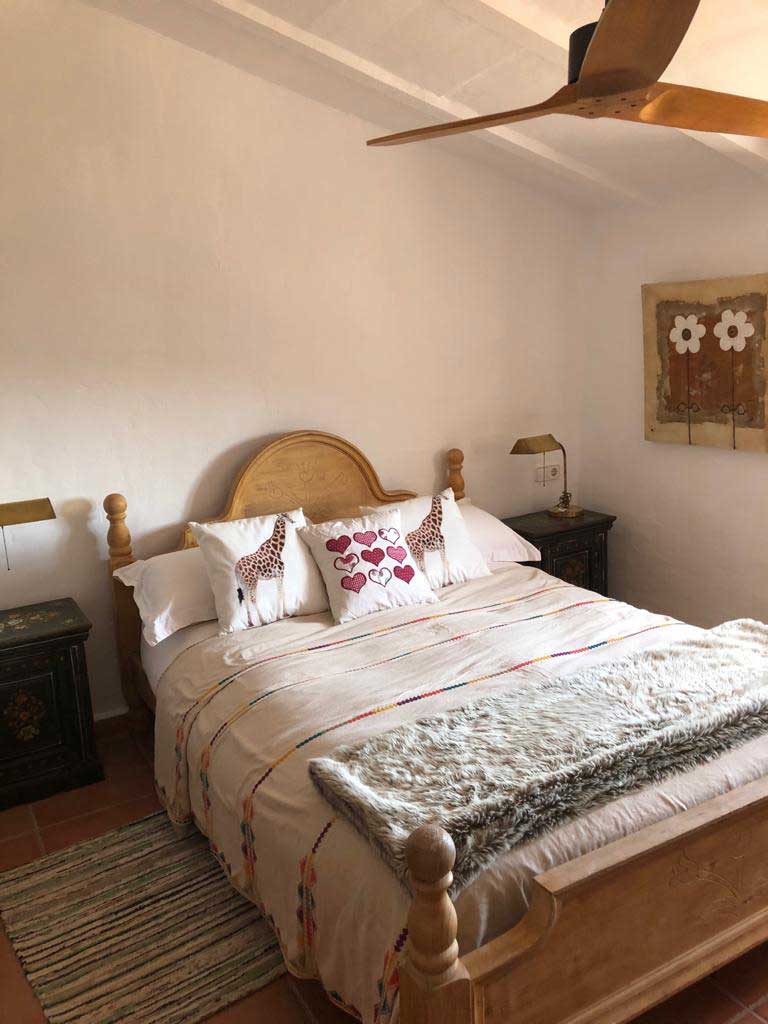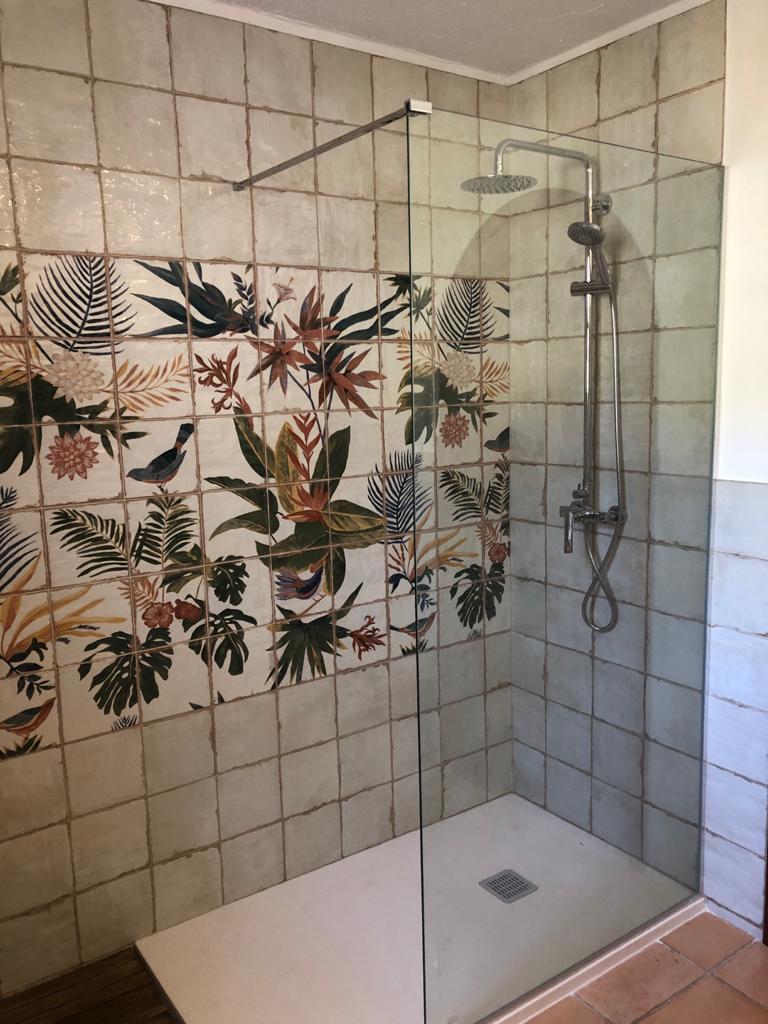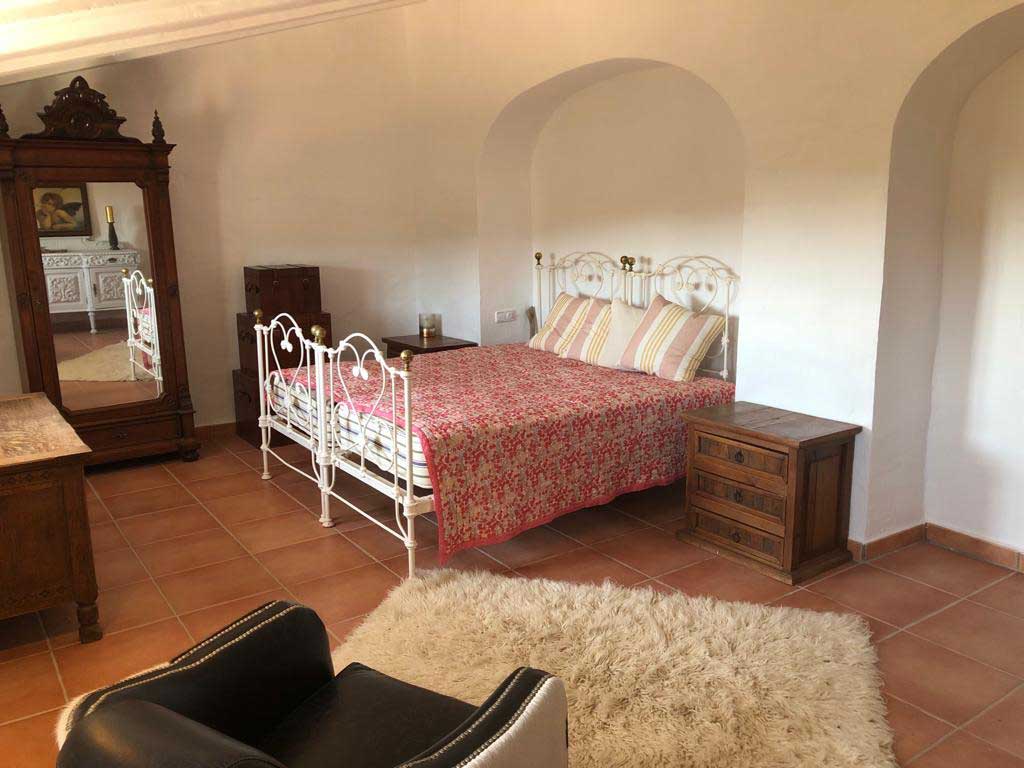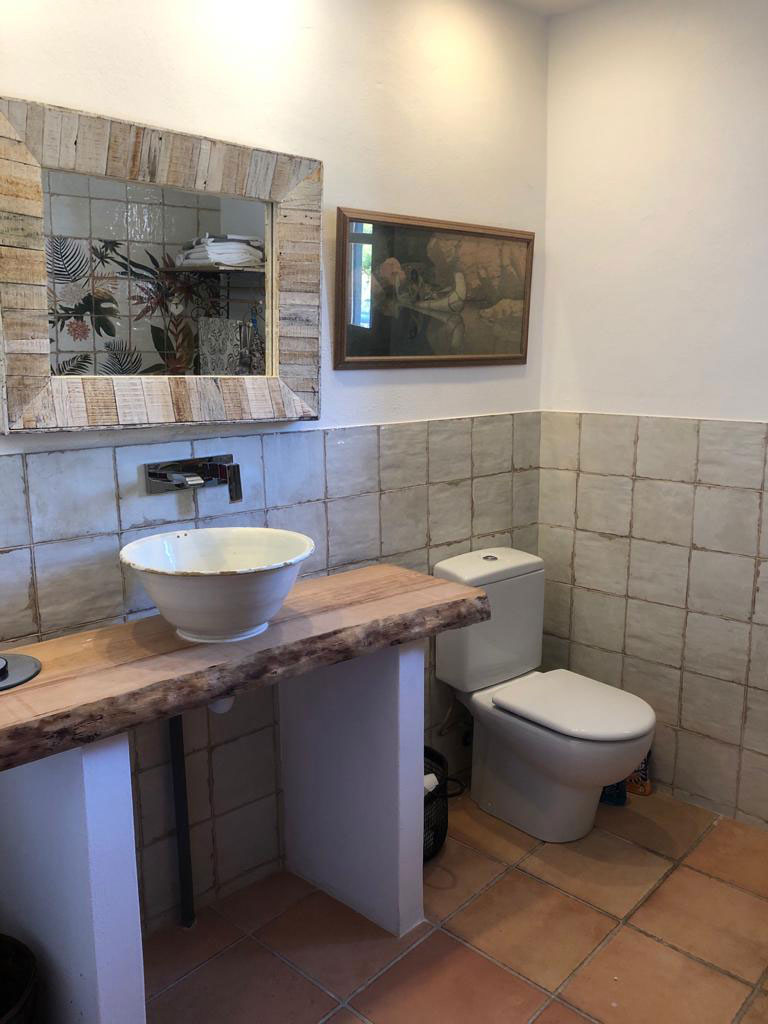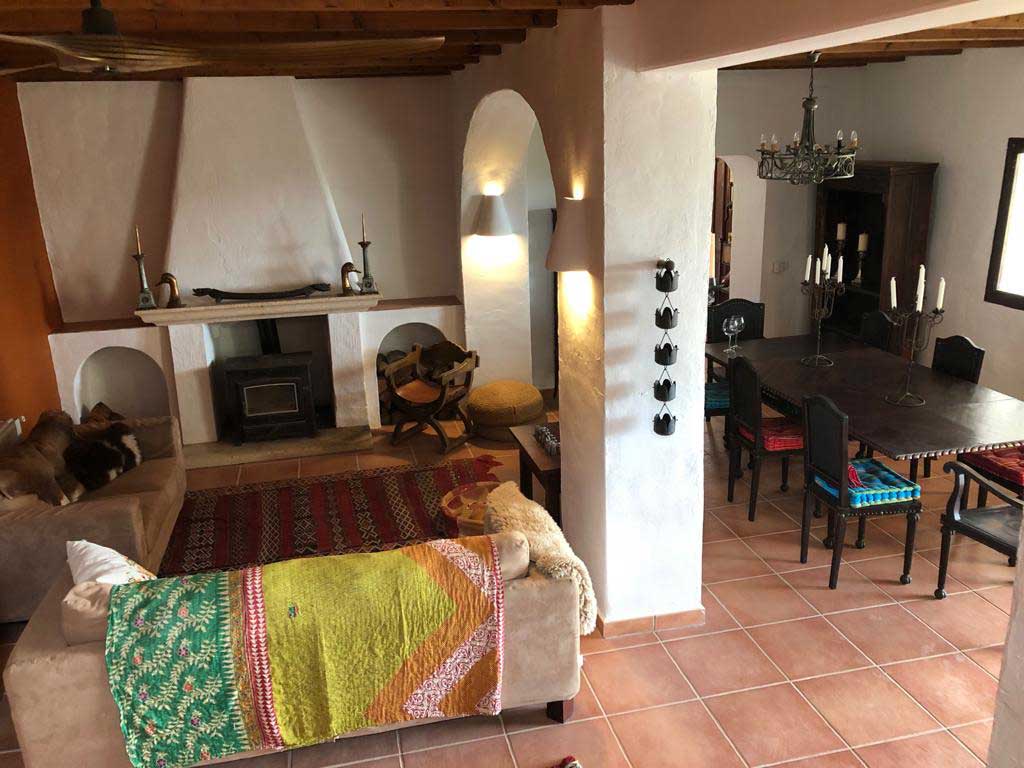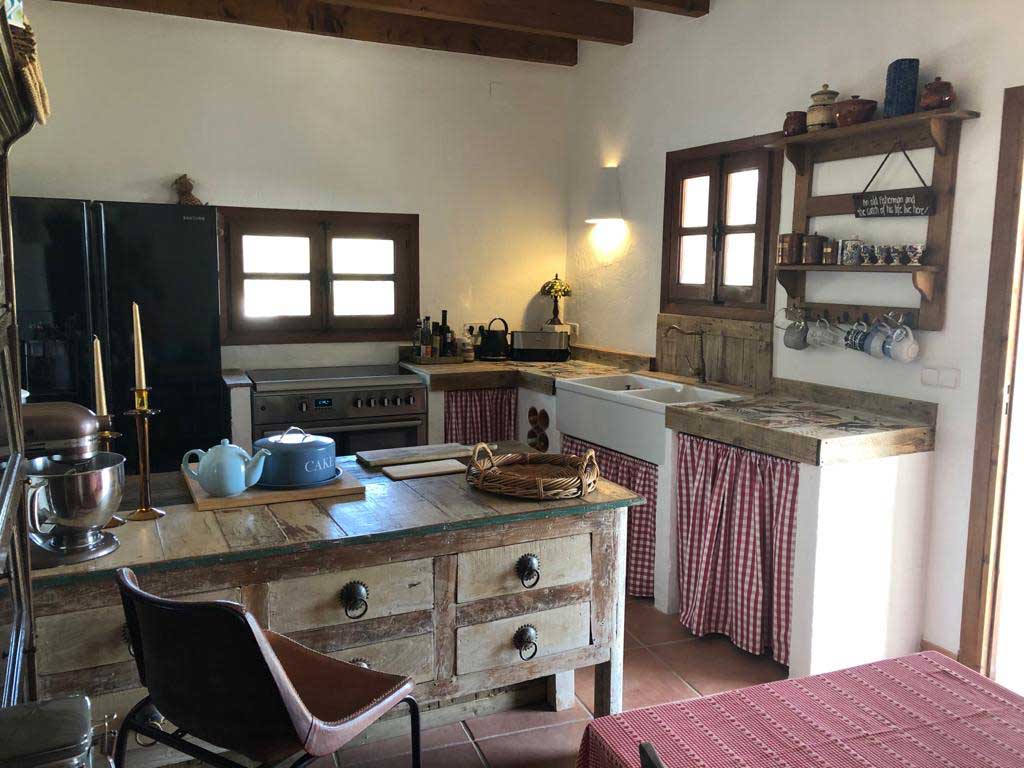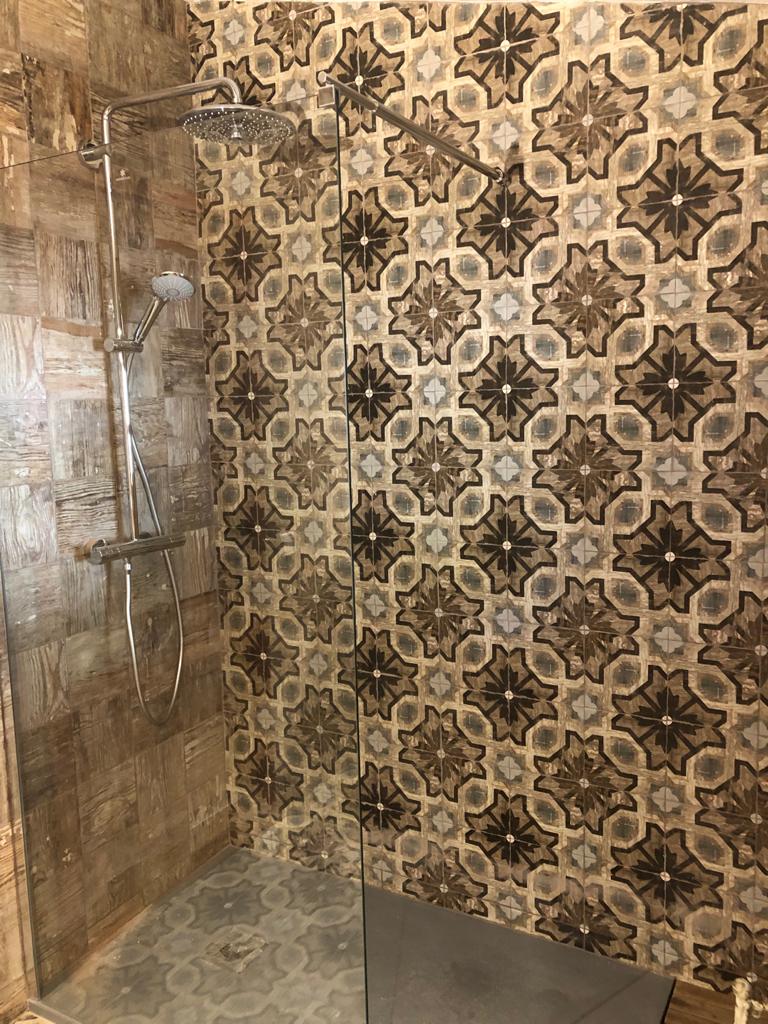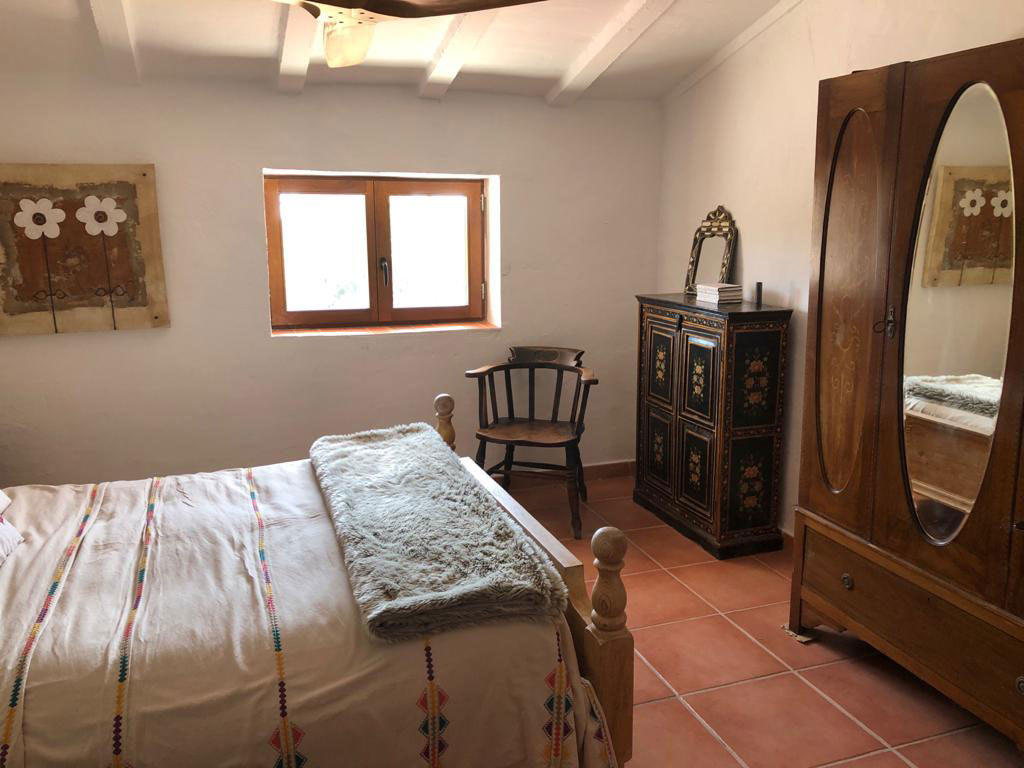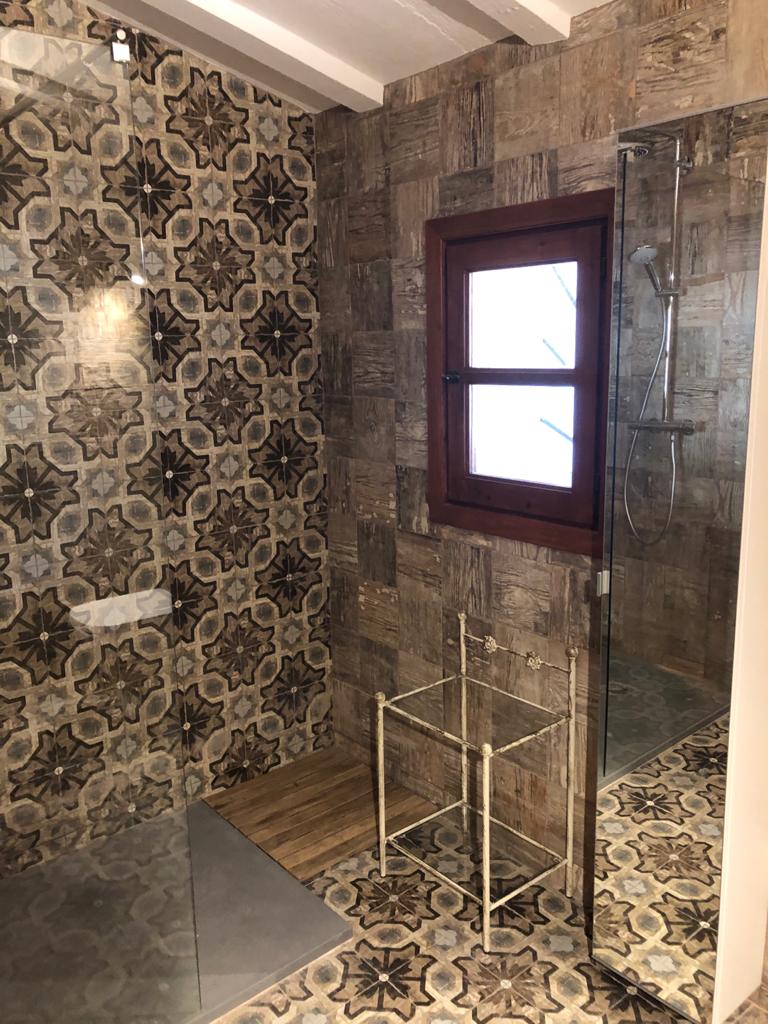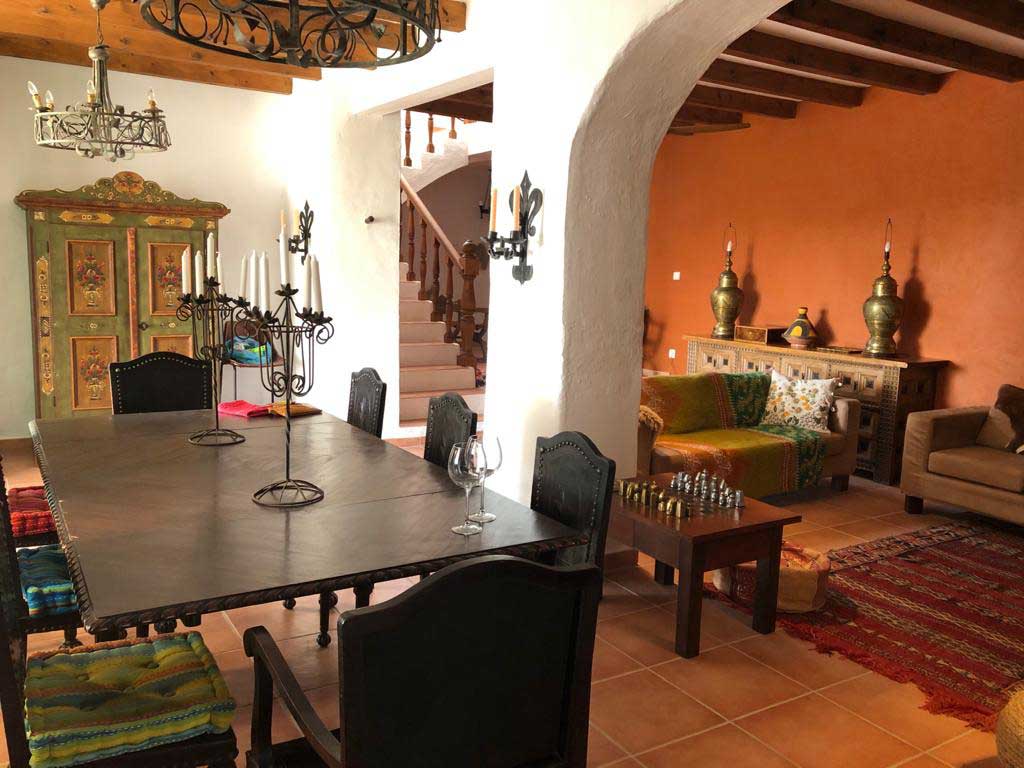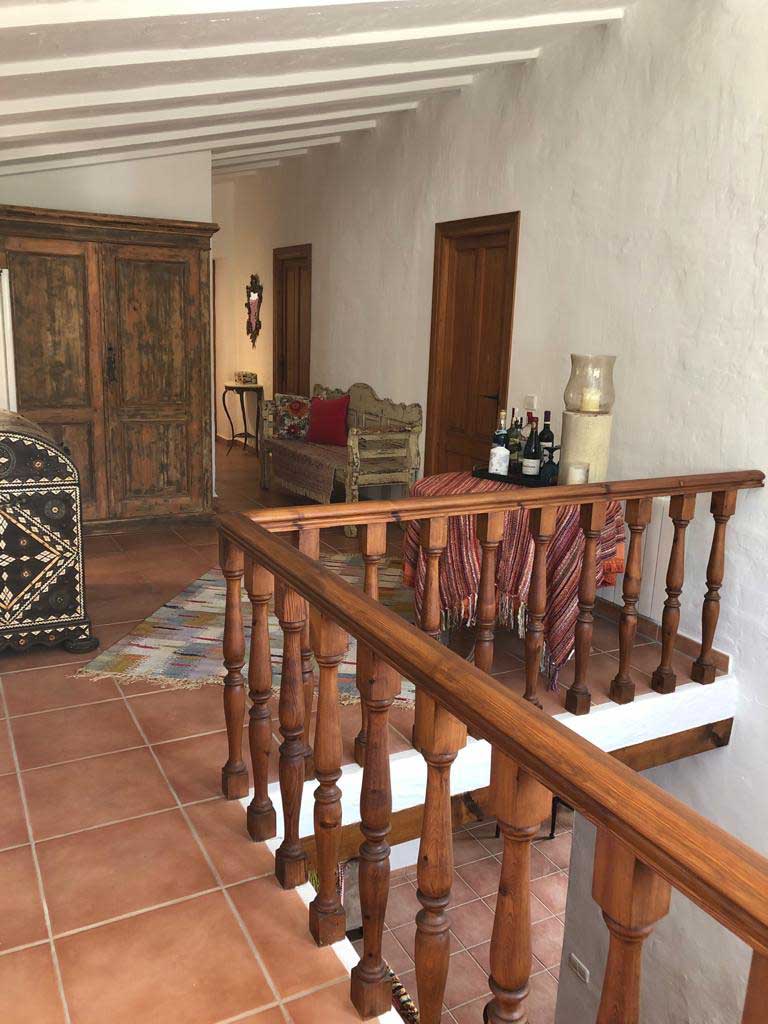 Finca for sale Costa Blanca, a lovely house surrounded by nature
Welcome to this beautiful place in the middle of nature and a really fantastic view. The basis of this spacious house consists of an ancient Finca that was extended 15 years ago. It is now a very spacious house. One of the most important ´features´ is its location, the house is nestled like a swallow's nest on the edge of a cliff, like a kind of ´cliff hanger´. Finca for sale Costa Blanca: From almost every corner of the house there are truly spectacular views of the Sierra de Bernia, an impressive mountain range stretching inland from the coast. Behind the hills you can see the Mediterranean Sea. The house is situated on a plot of 13.000 m2 (1,3 hectares).
Space and comfort in country style
This house is suitable for people who like to live spacious, it has for example 2 livings, one on the upper floor and one on the ground floor where the cozy kitchen is located. The house has 3 spacious bedrooms of which the master bedroom has an en suite bathroom and a walk-in closet. The other two rooms share a bathroom on the spacious and sunny landing. Outside there is a separate bright room that can be used as a guest room office or workshop. The terrace that gives access to the swimming pool has an attractive veranda. On the other side of the house there are two lovely verandas where you can relax on the long summer evenings and when it rains. Upstairs there are two lovely balconies with stunning views of the sea and the surrounding mountains.
A dream spot near Vall de Pop
The municipality where this house is located is Lliber a small and still untouched village with about 1000 inhabitants and is part of the 'mancomunidad' Vall de pop and the Marina Alta. The much larger village of Benissa is +/-25 minutes by car and has a wide range of supermarkets, banks and other amenities.
The great strength of this place is
The really beautiful and extremely quiet location
Its large volume of living space
Off-grid life has long since ceased to mean suffering
It is important to report that this is an 'off-grid house', which is not connected to water and power supplies. Surrounding houses prove that this is absolutely no problem and you can still live in comfort and luxury in places like this. If you would like to buy this house as an investment then there is an offer to rent it out through Refugio Marnes Casas Rurales which is next door. Access is via a dirt road that was widened and renovated 2 years ago and is on the nomination to be paved. The developments in this area are very favourable and this house is certainly a very good investment. Without having to worry about mass construction you can speak of an area that is slowly but surely being developed.
Contact us
T: +34 966181040
E:
House type: Valencian farmhouse / finca partly new build (15 years old)
State: Recently renovated and furnished
Built: +/- 437,11 m2 (house 348,81m2
Plot of land: 13,000 m2
Price; 425.000€ is asking price
Type of land: agricultural terraces, mountain
Water supply: 2 cisternas (1 old and 1 new water storage tanks).
Electricity: has no mains connection. The solar system has been recently renovated and has a good backup diesel generator.
A lovely kidney-shaped swimming pool that has been recently renovated.
Height: about 500 metres
Distance to village: 9 km
Distance to paved road : 800 metres without asphalt, this unpaved road has recently been widened and greatly improved by a semi-paved area.
Furthermore, further improvement by the municipality is high on its agenda.
Possibility of exploitation by Refugio Marnes Casas Rurales