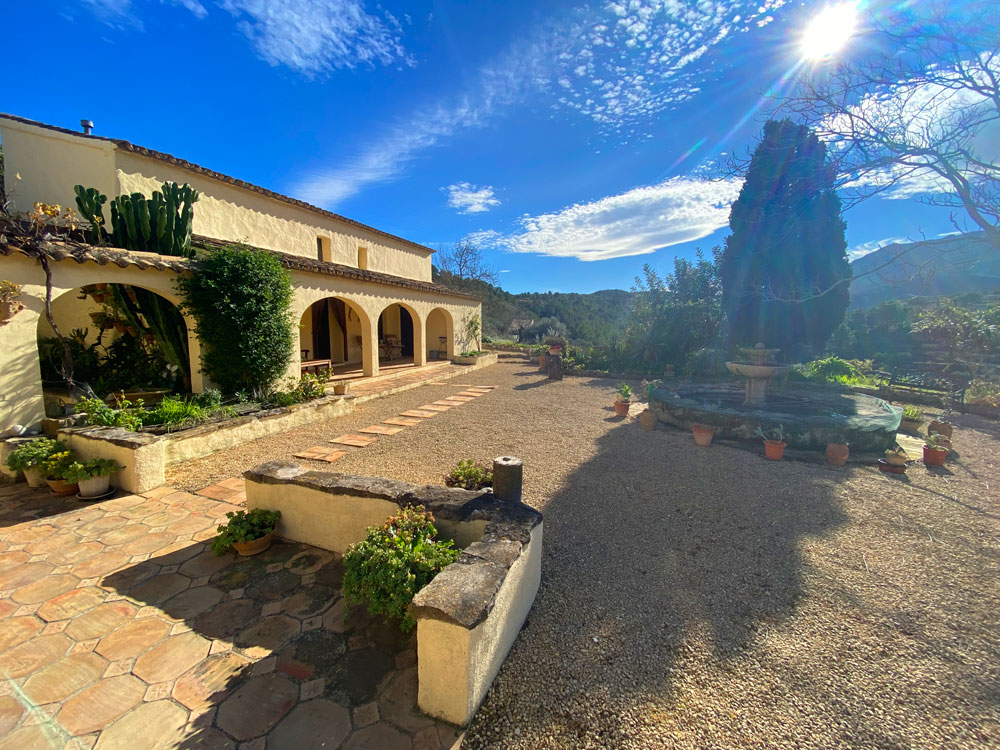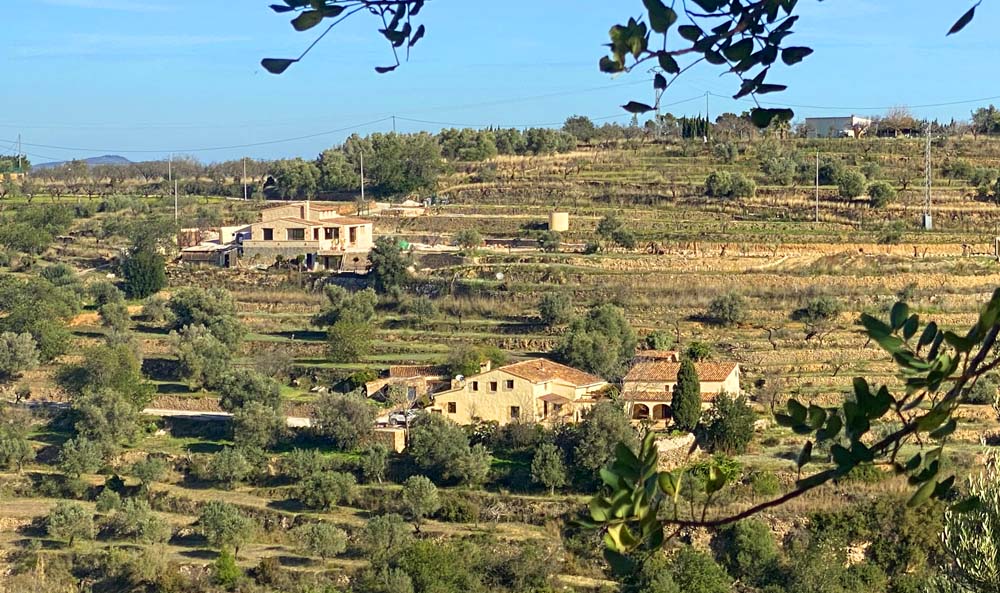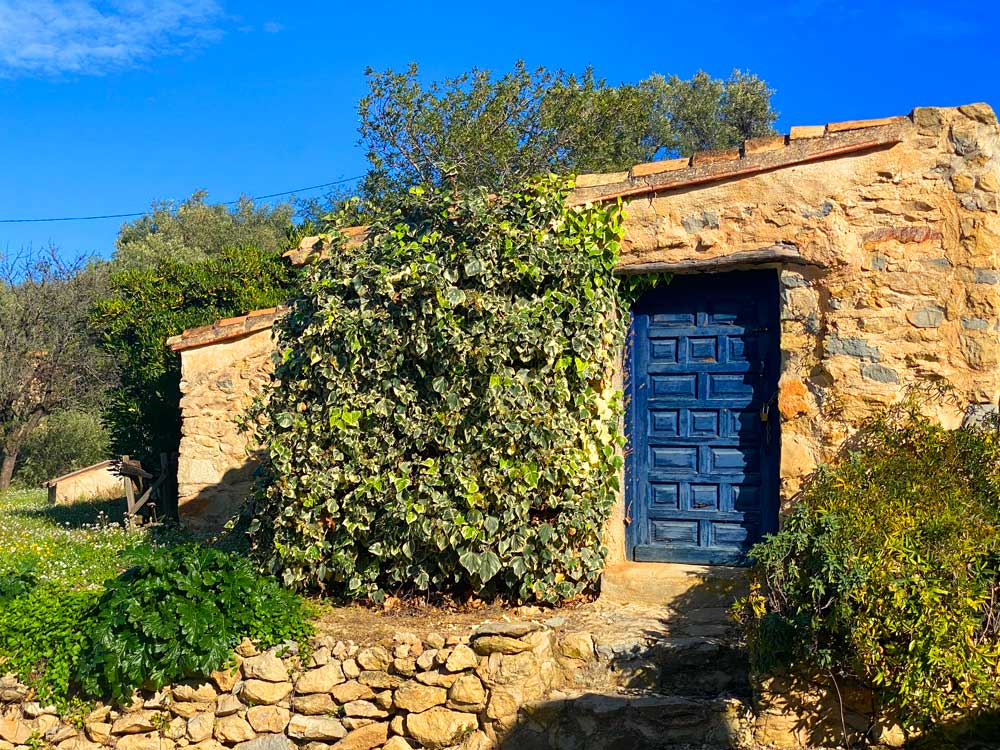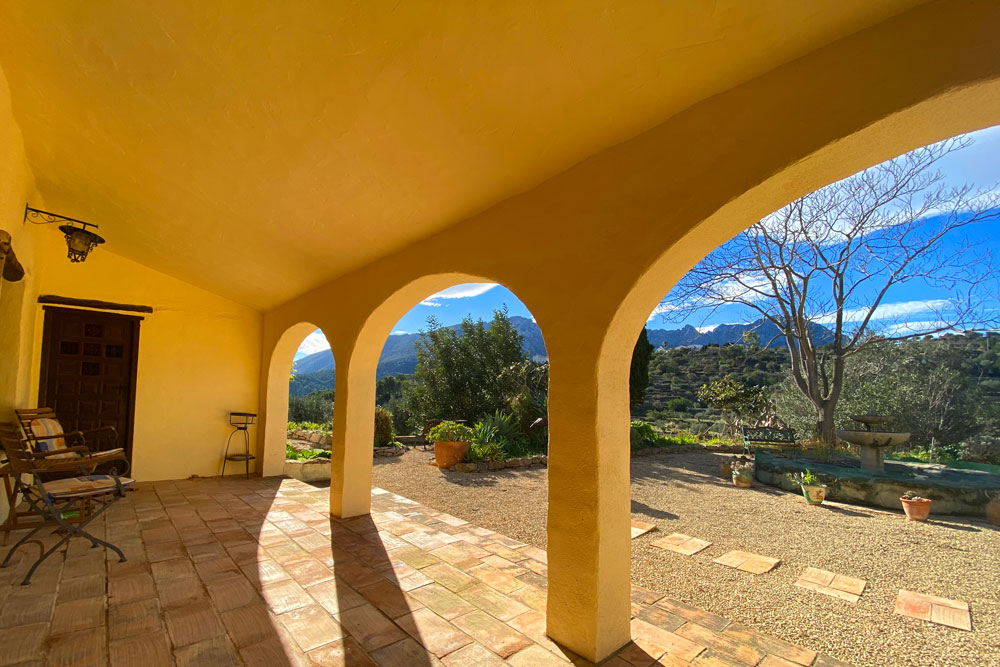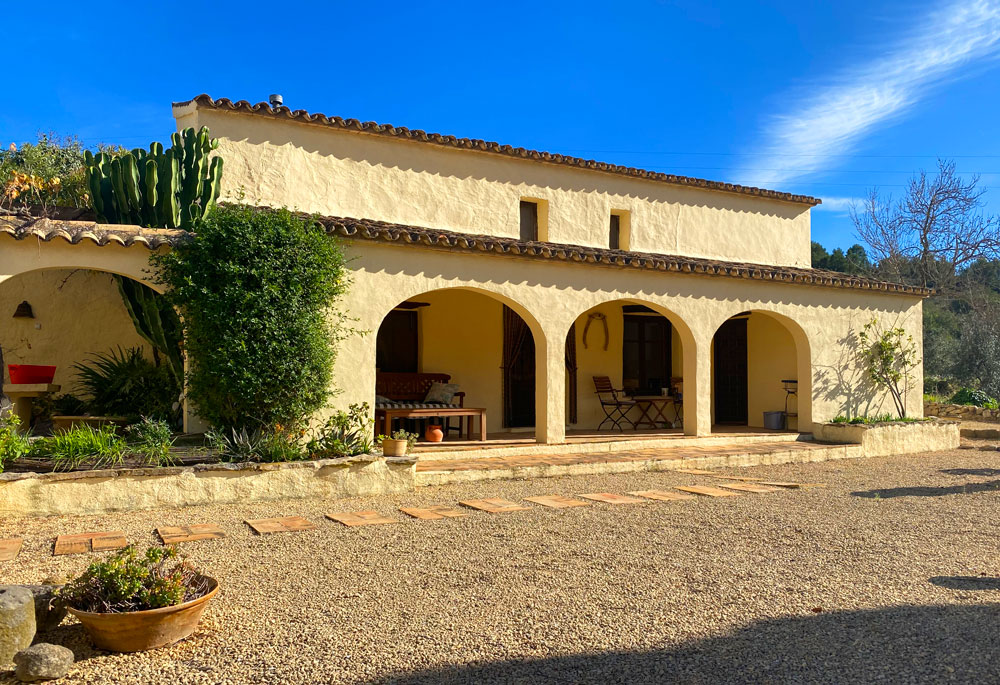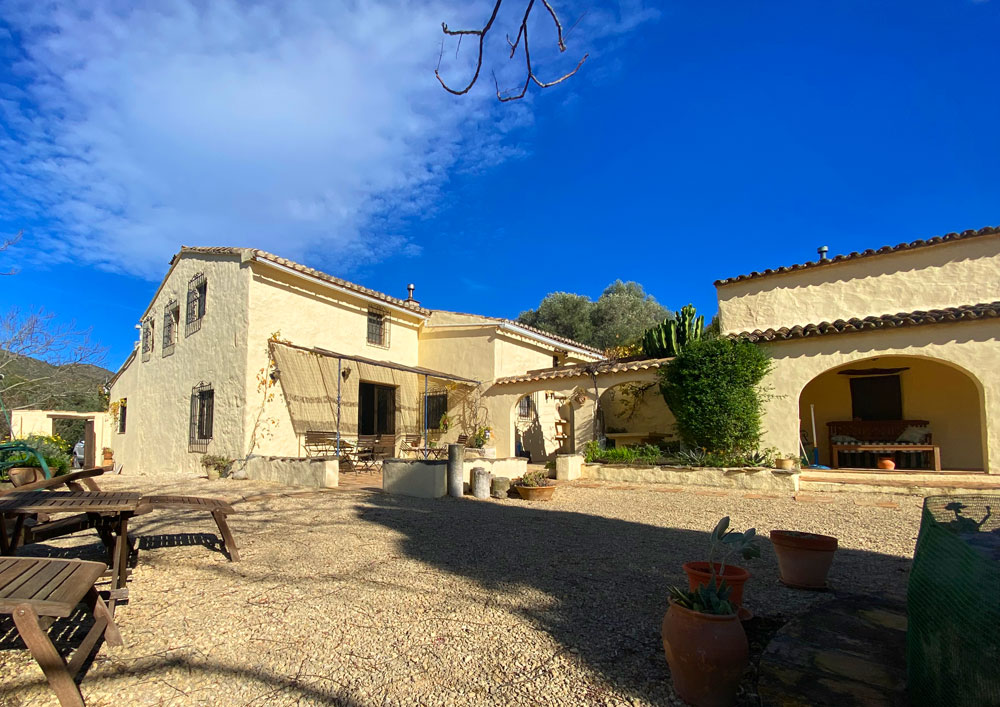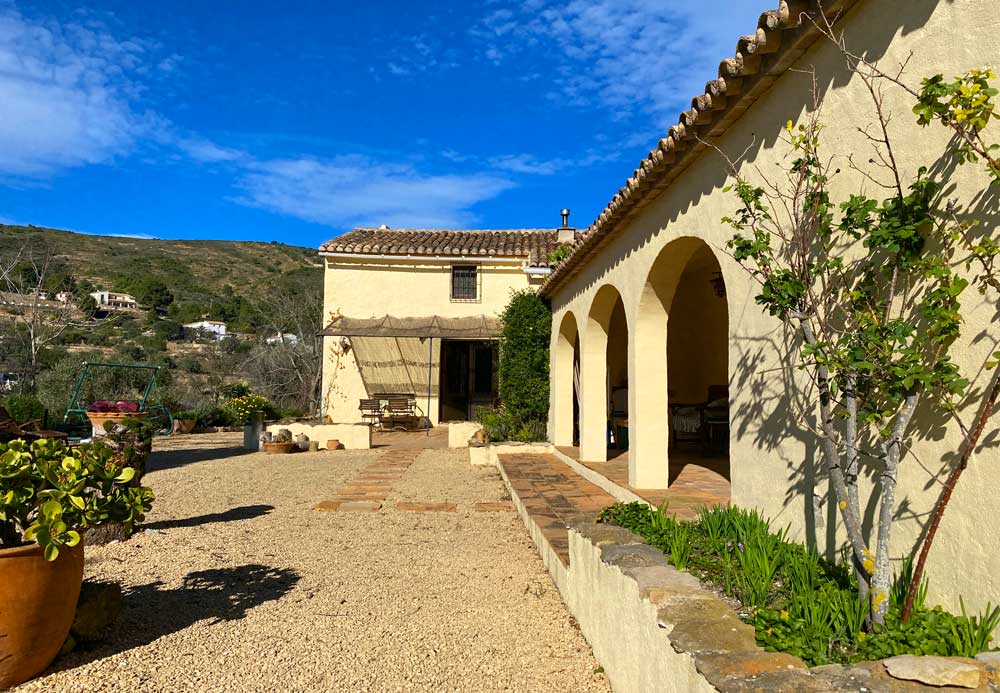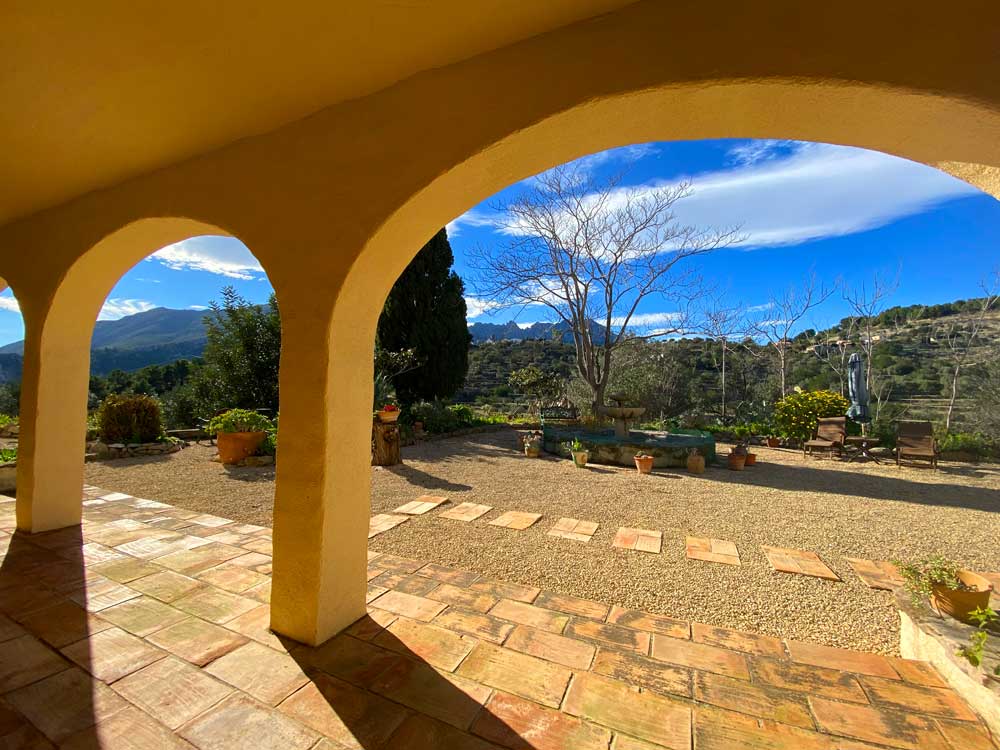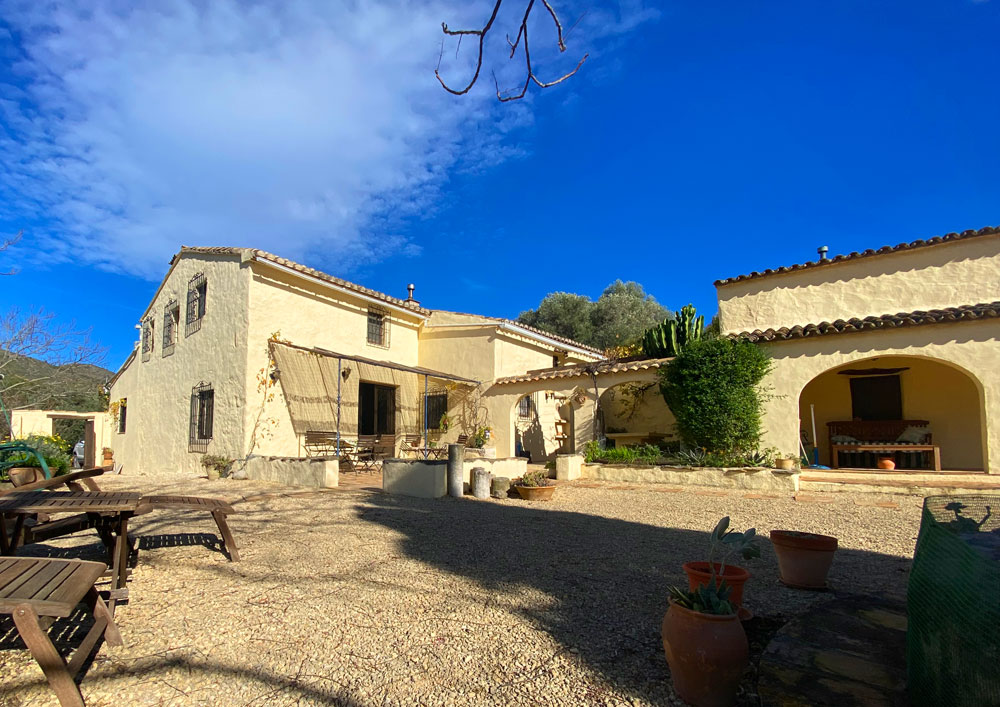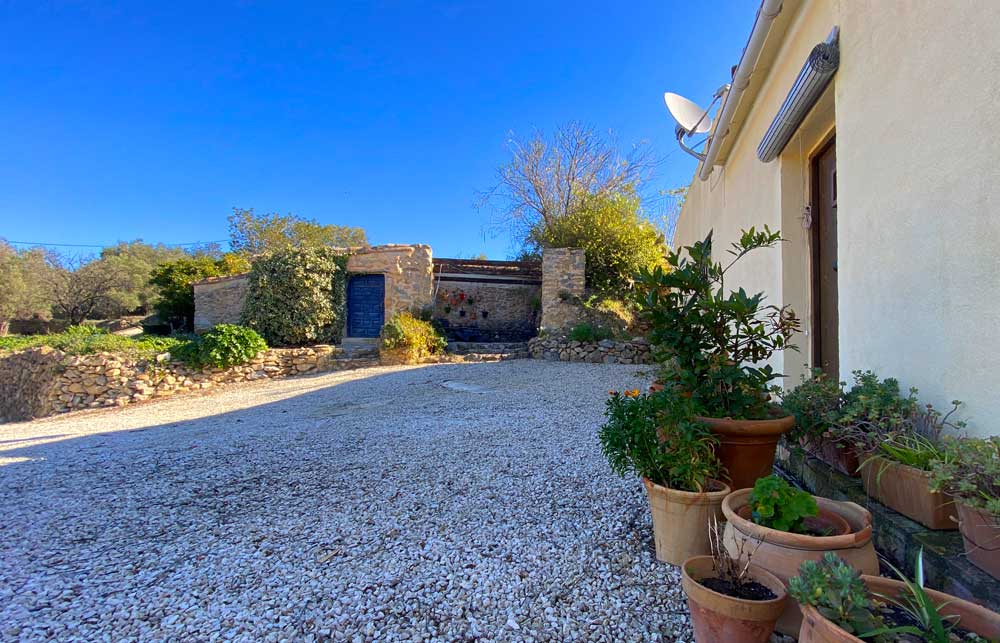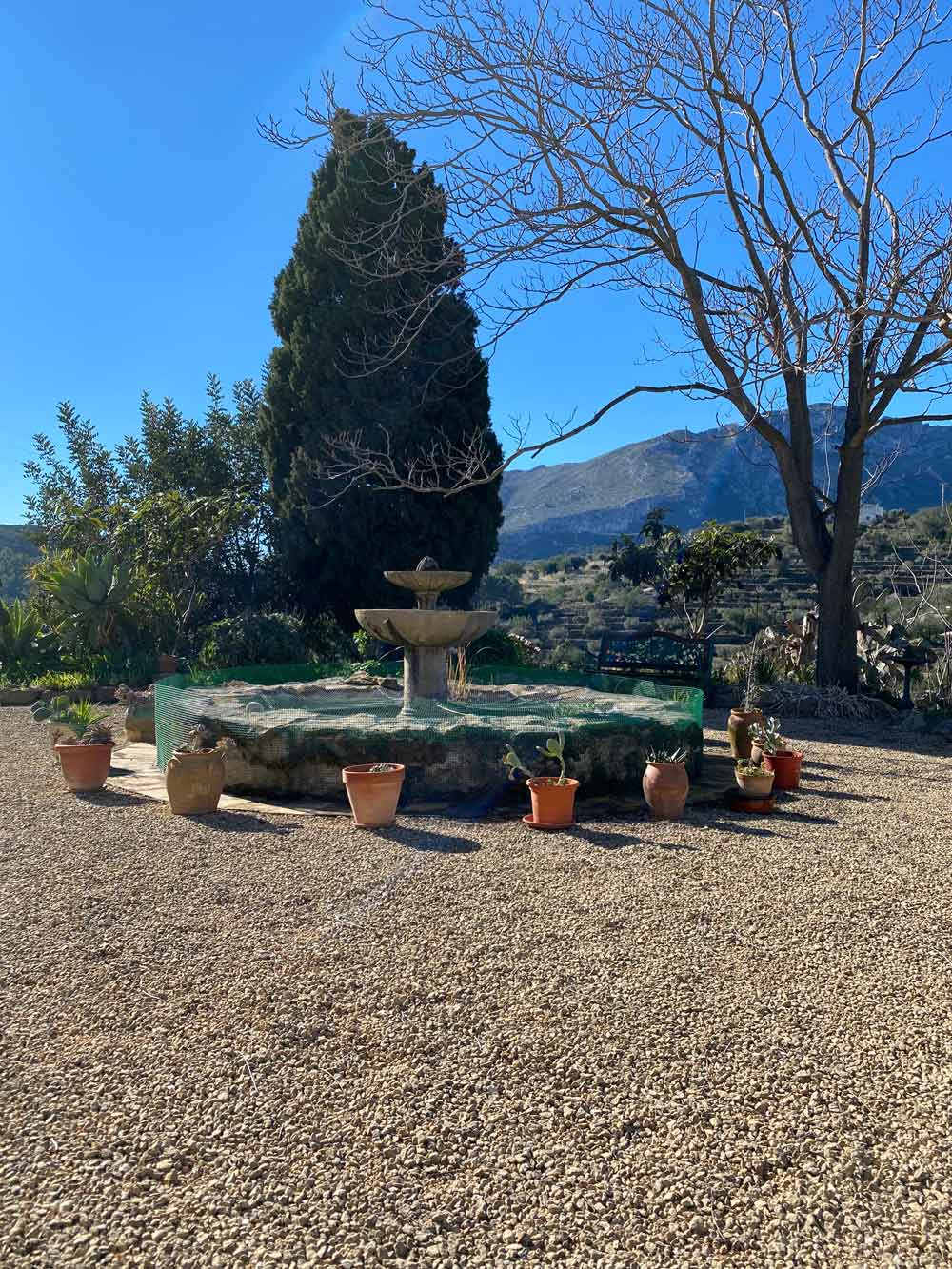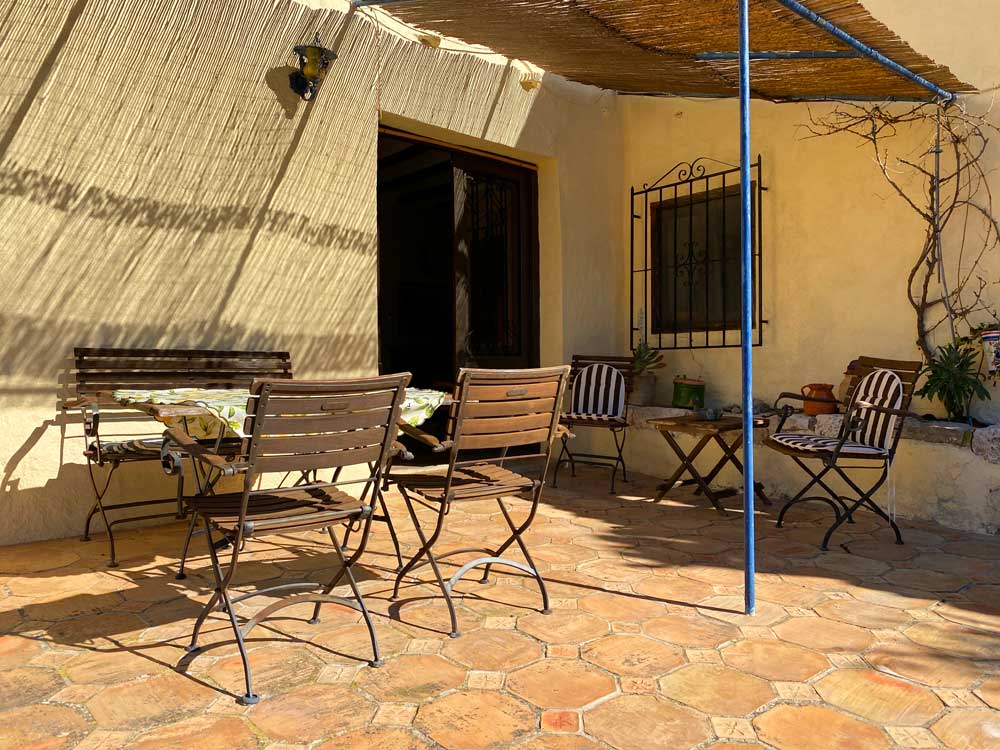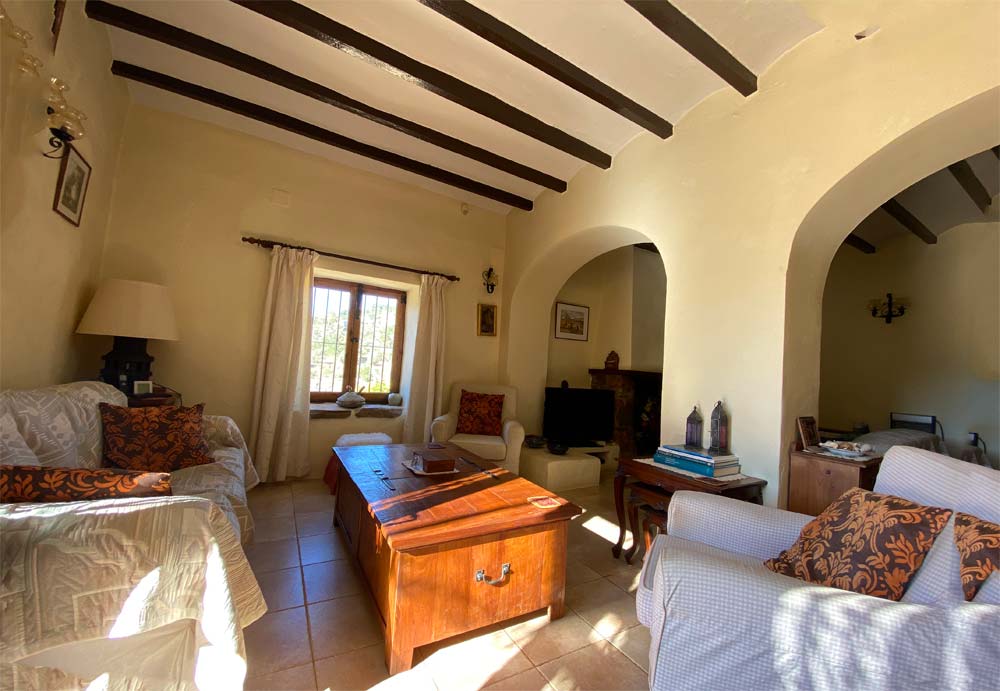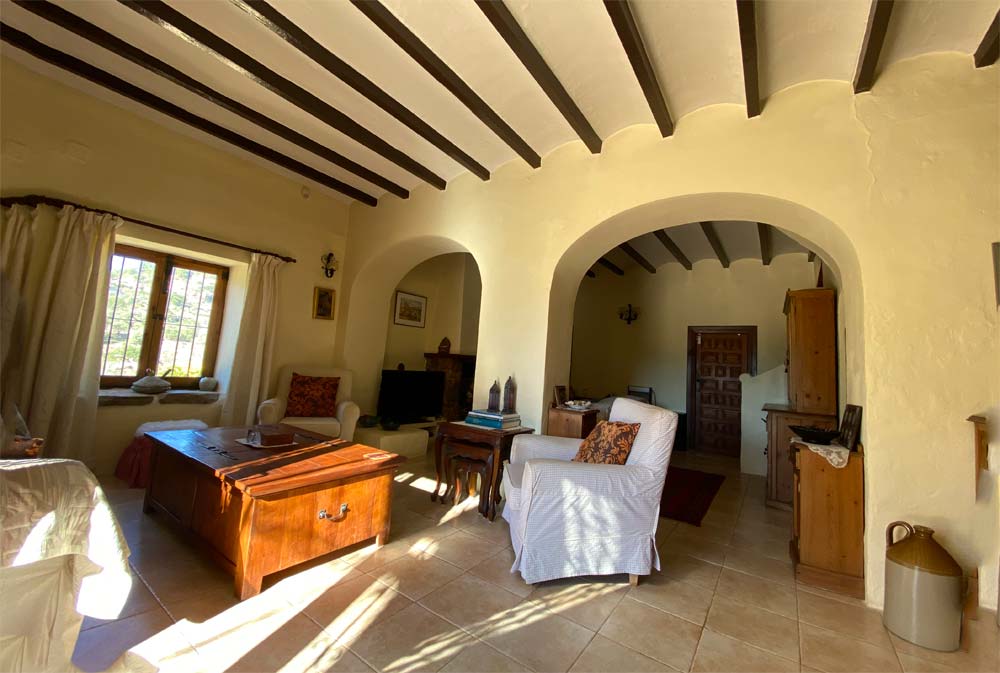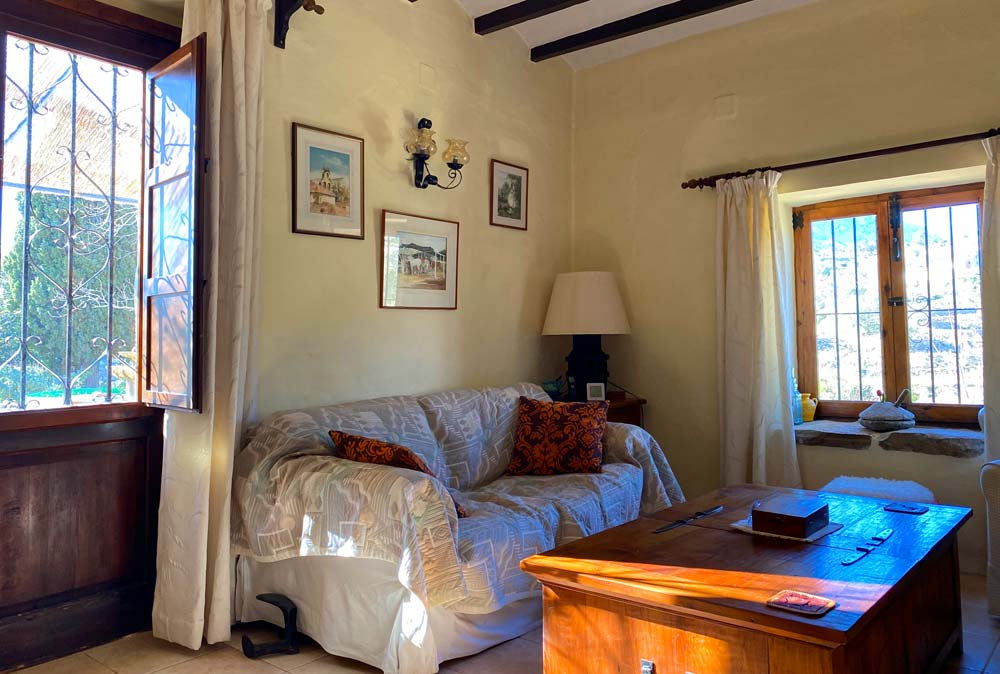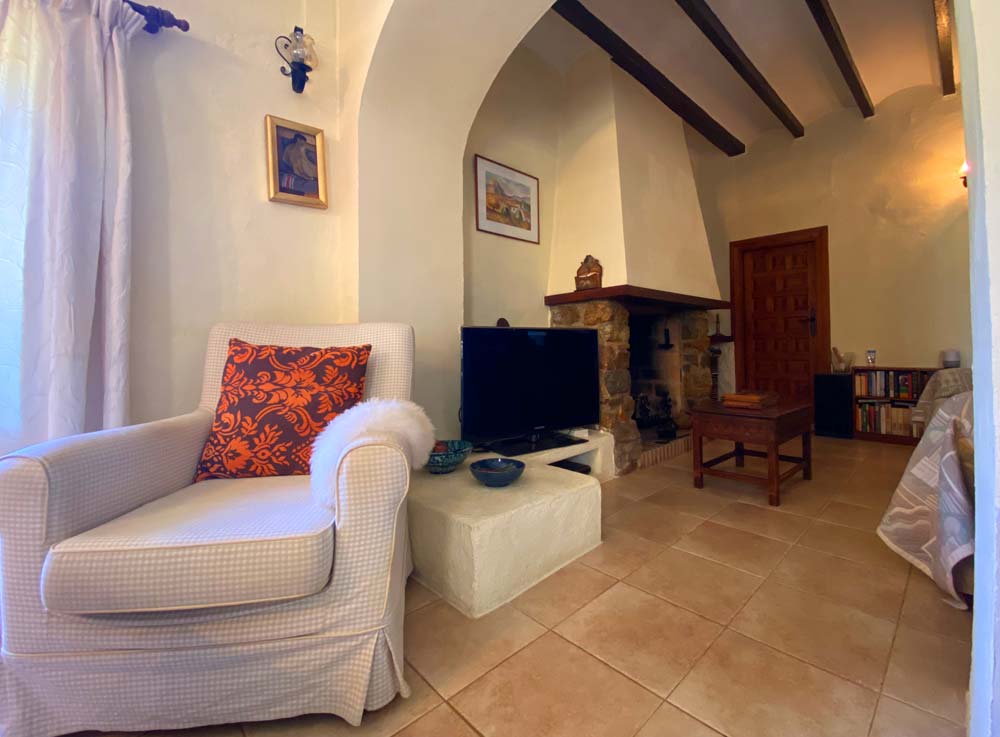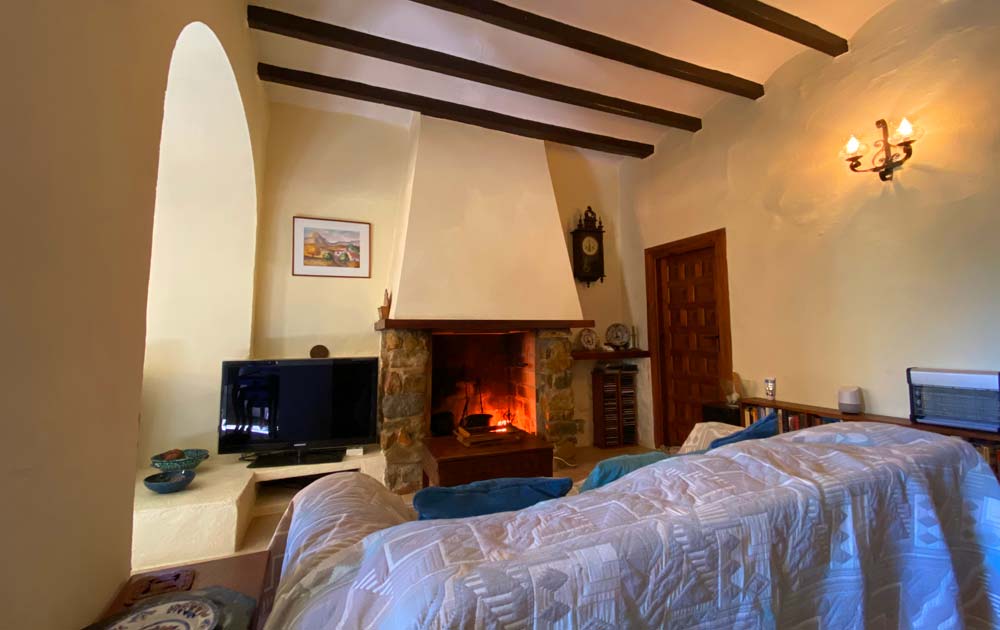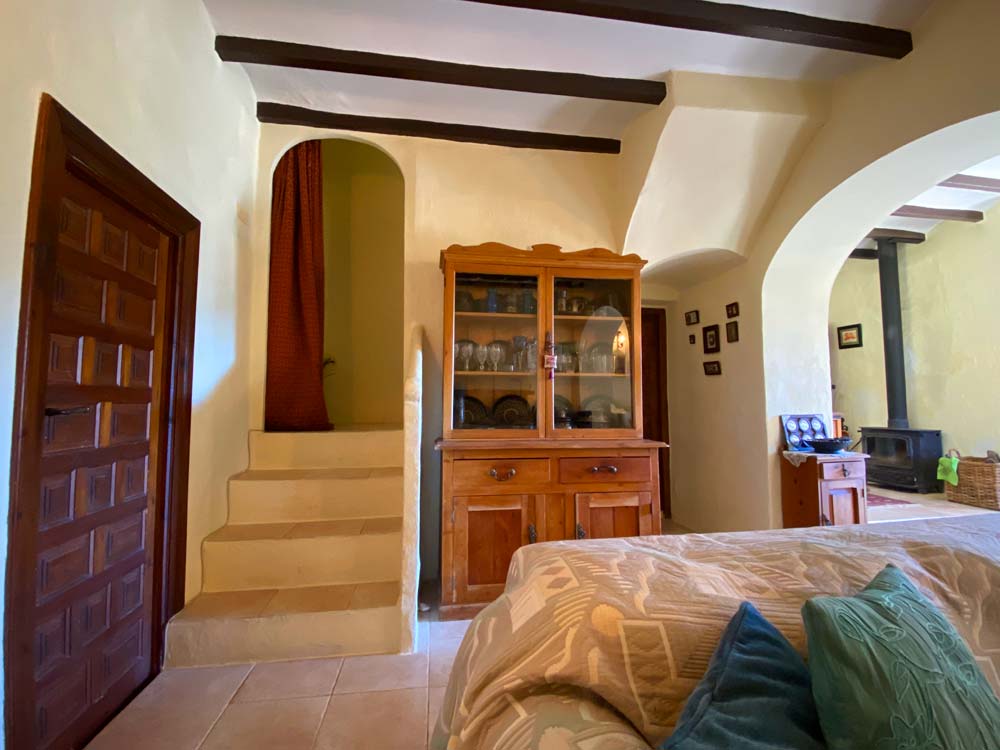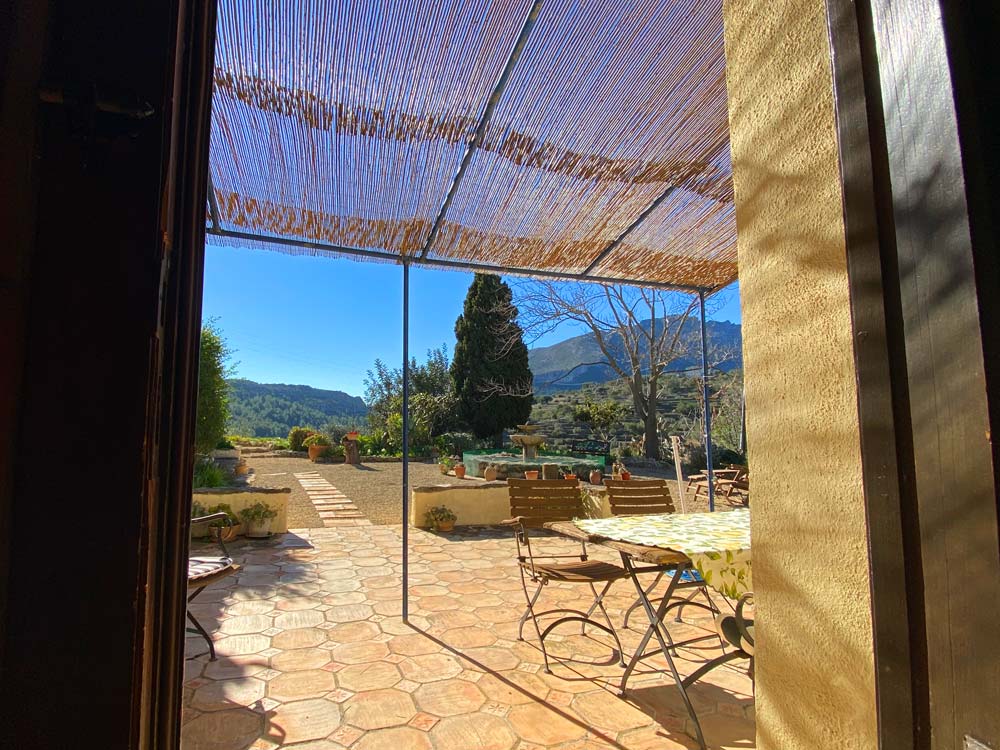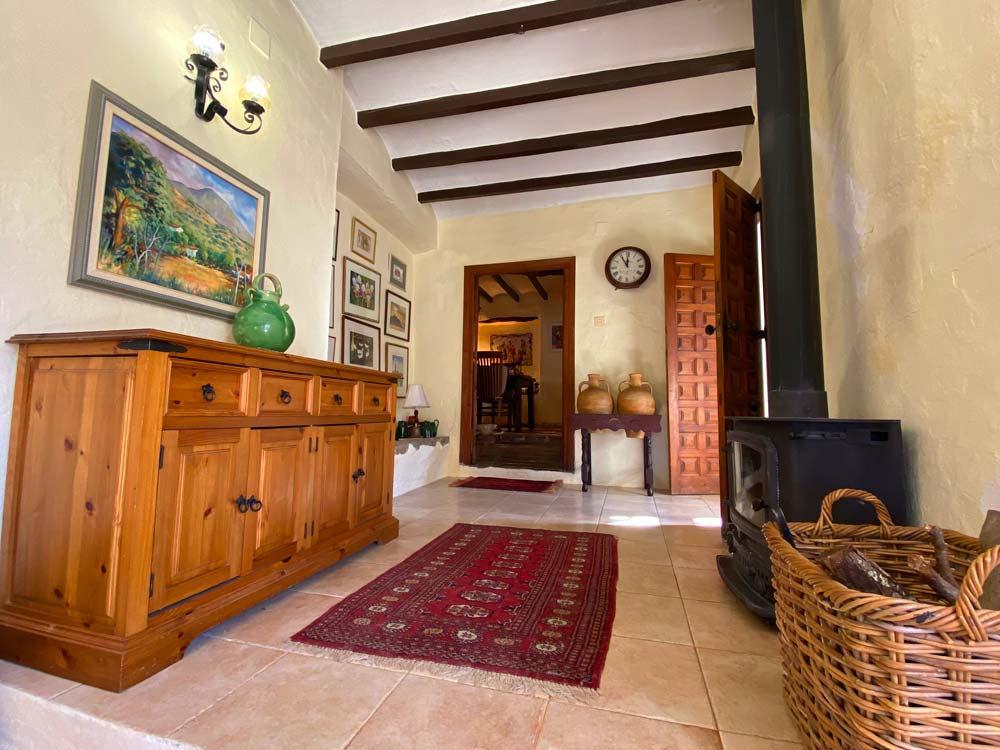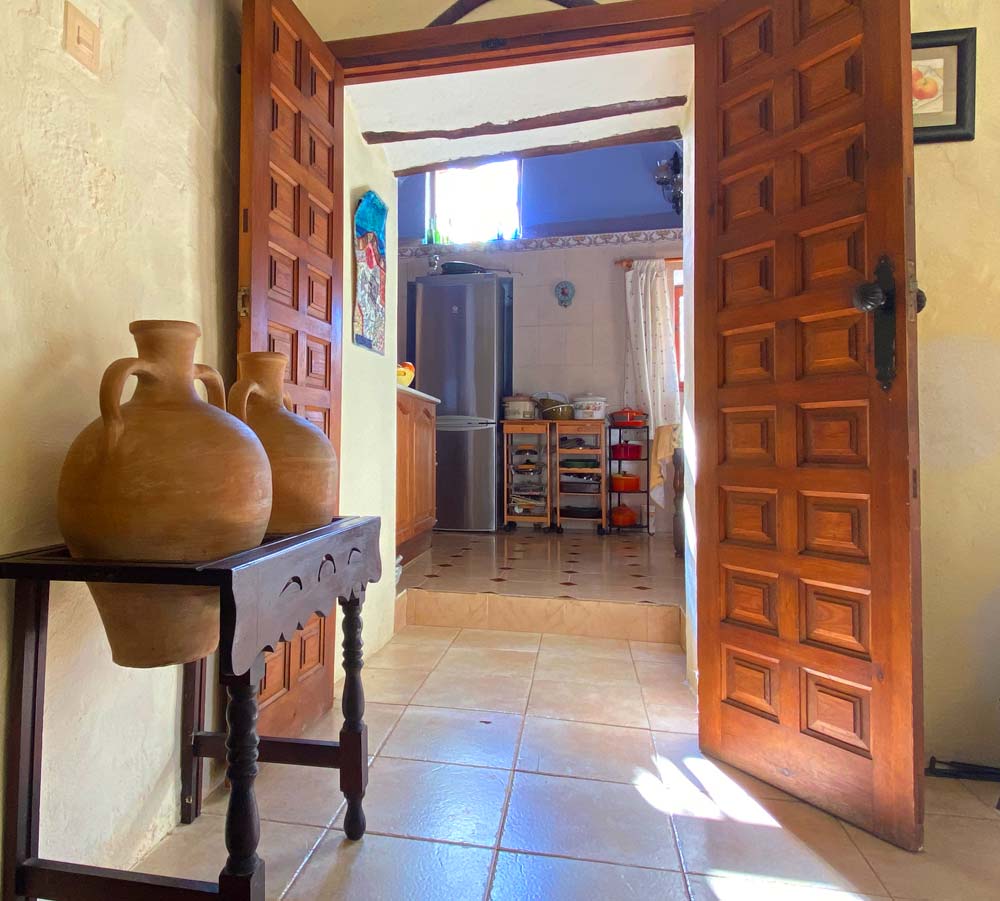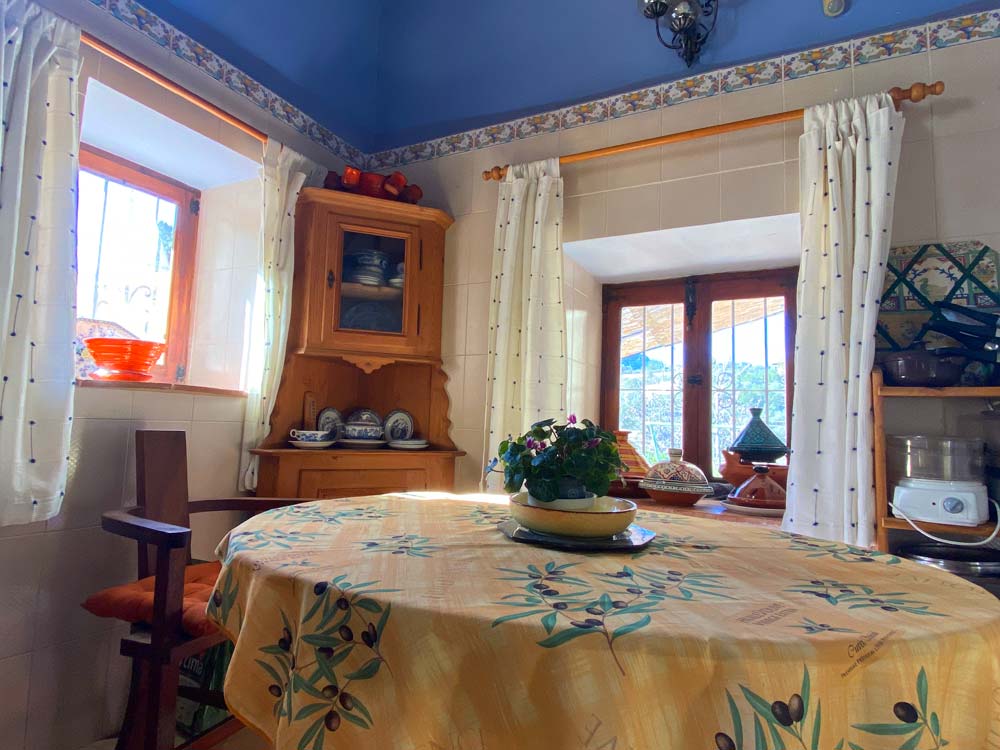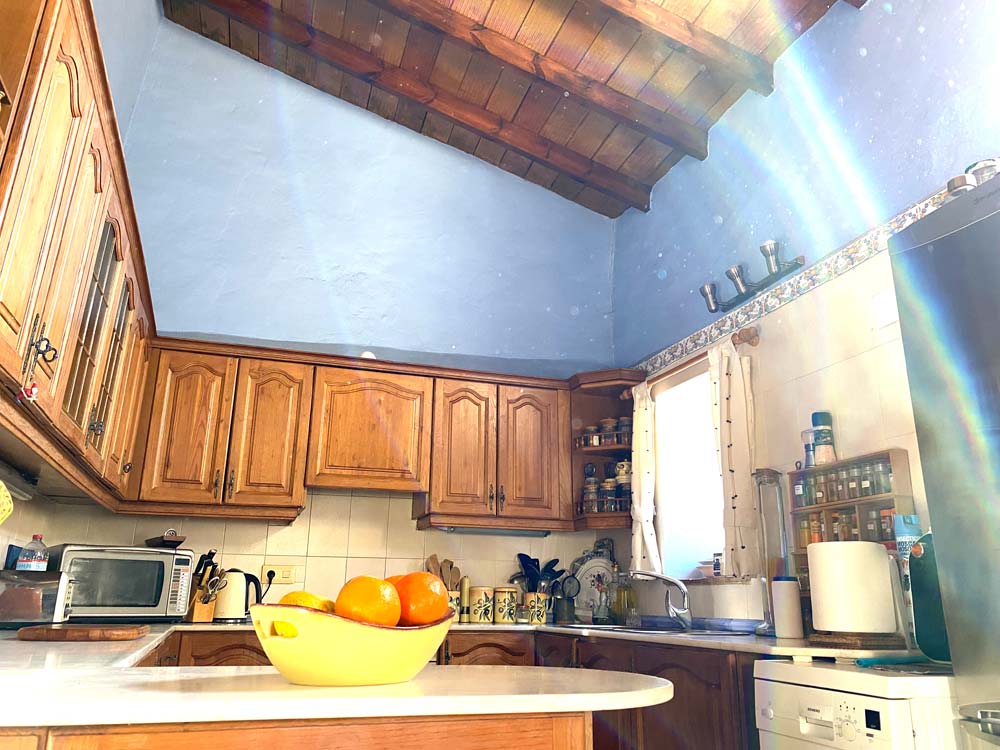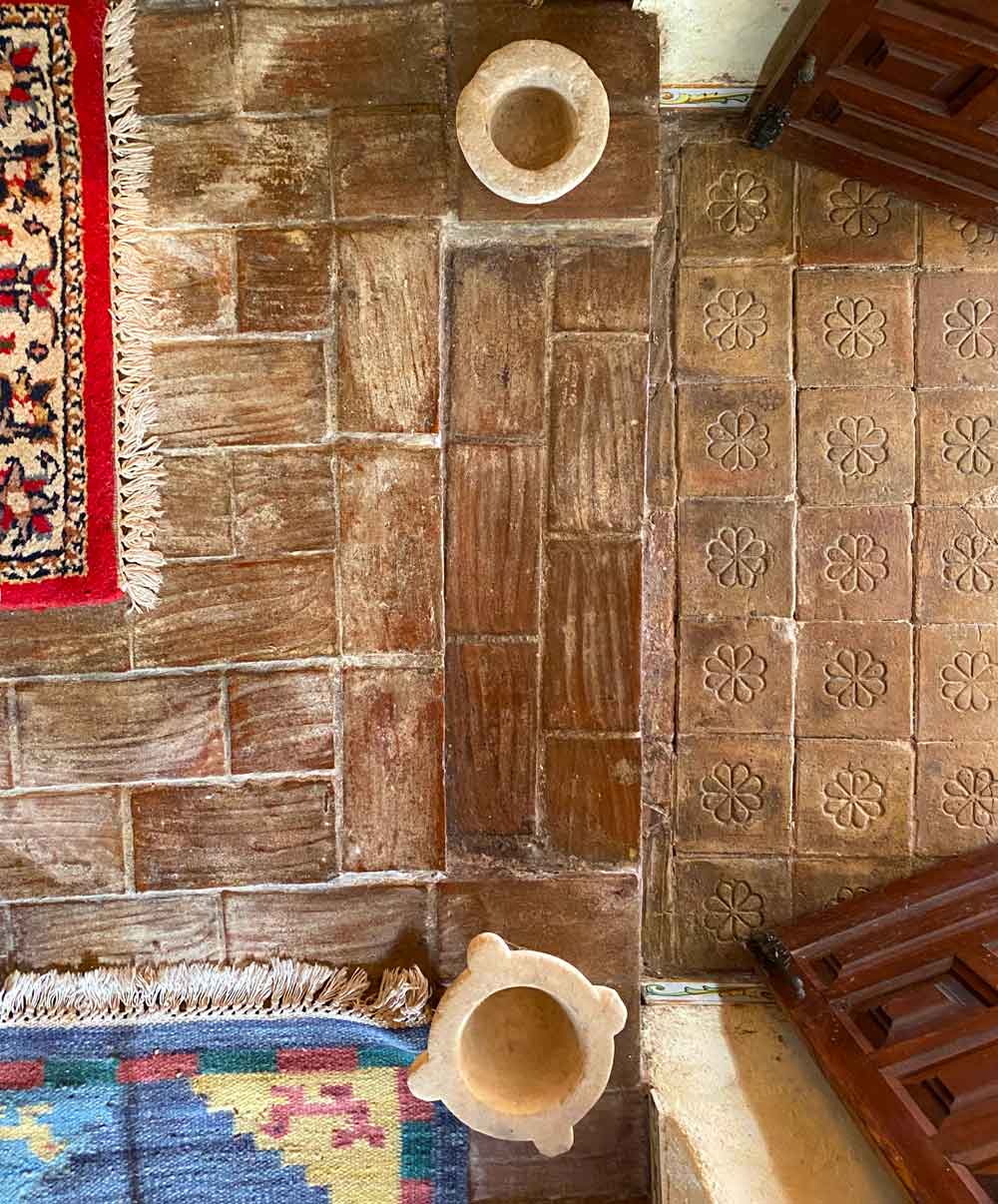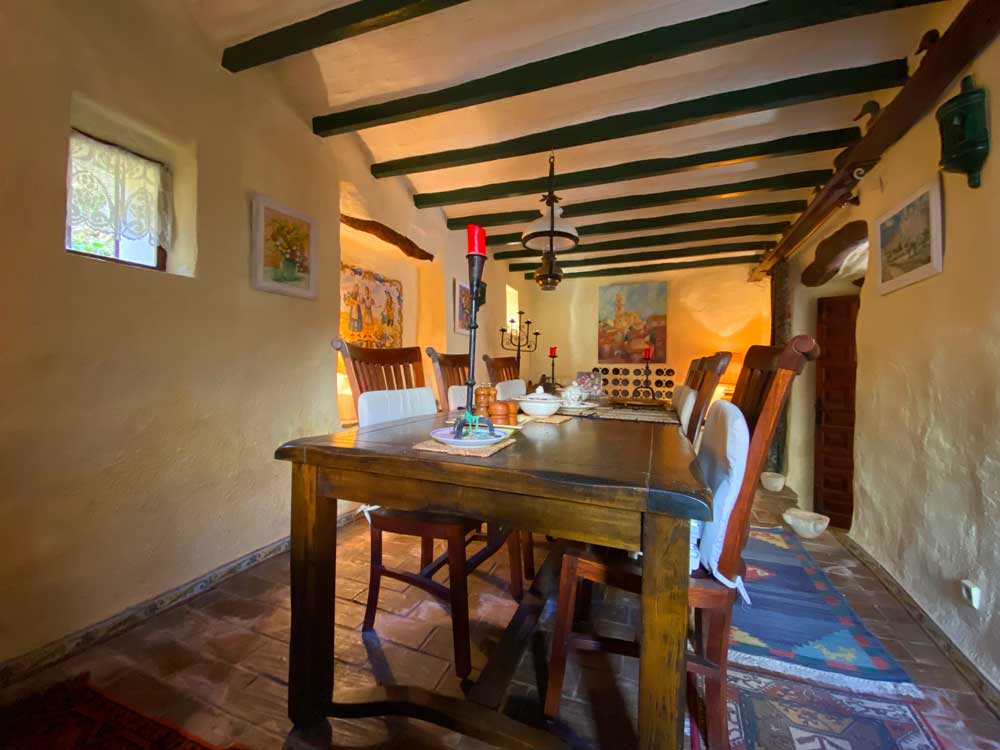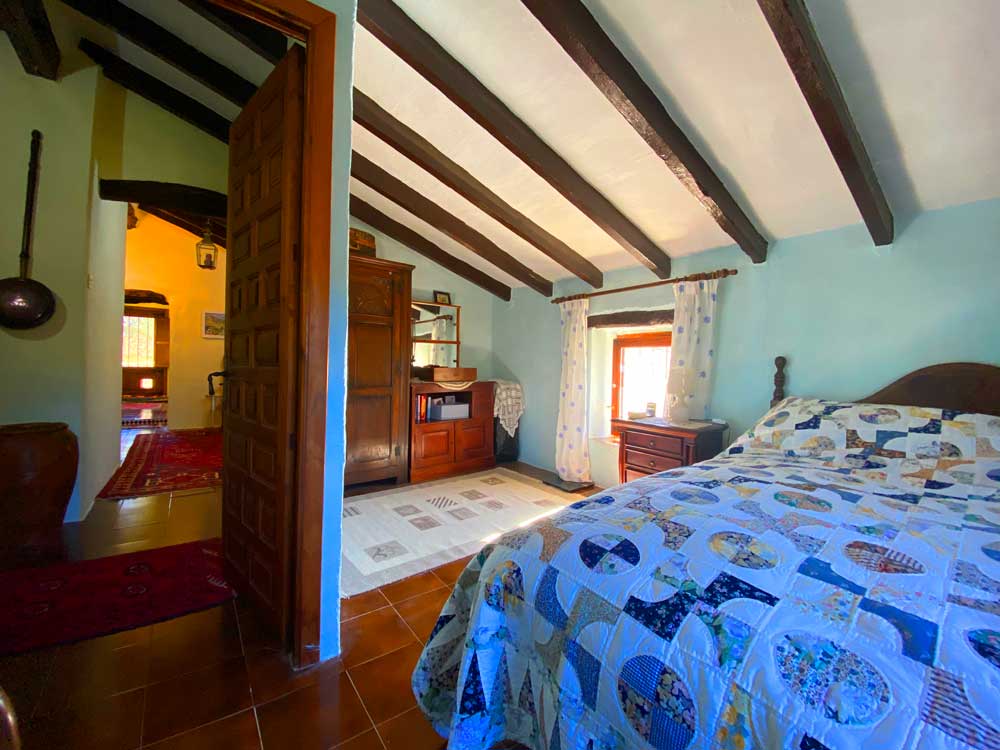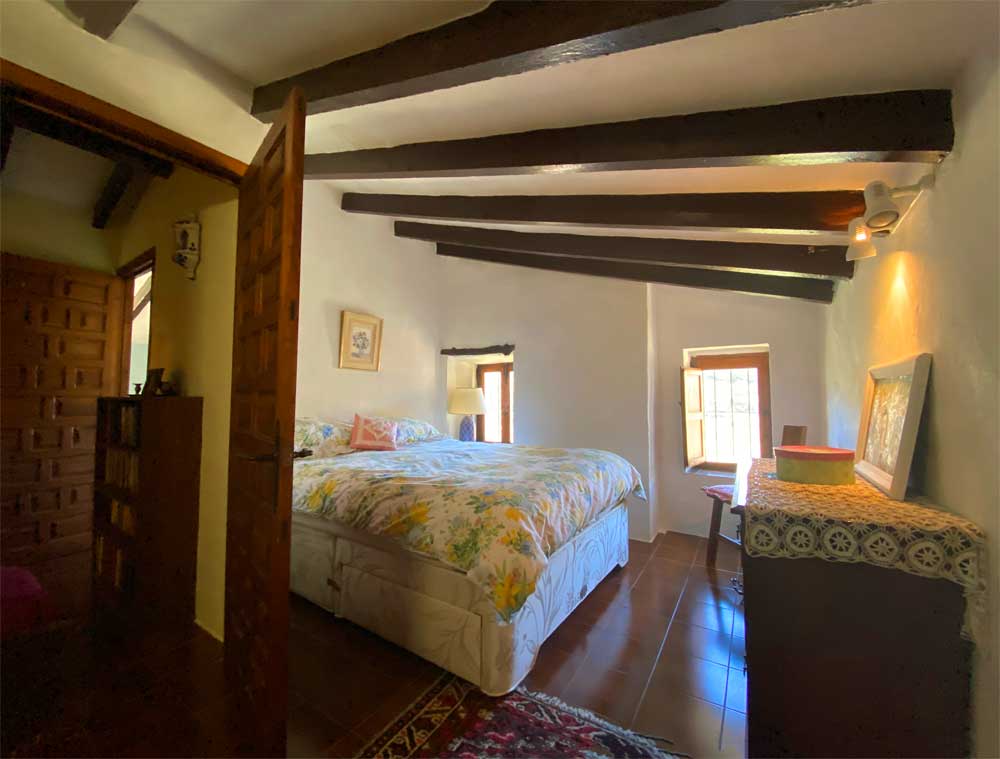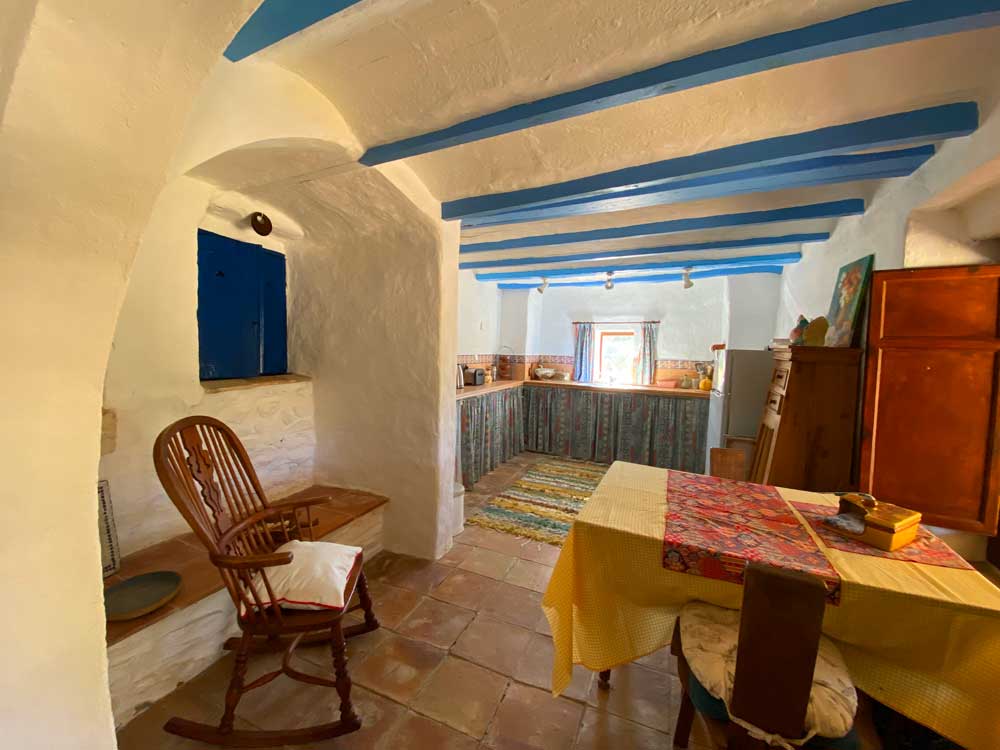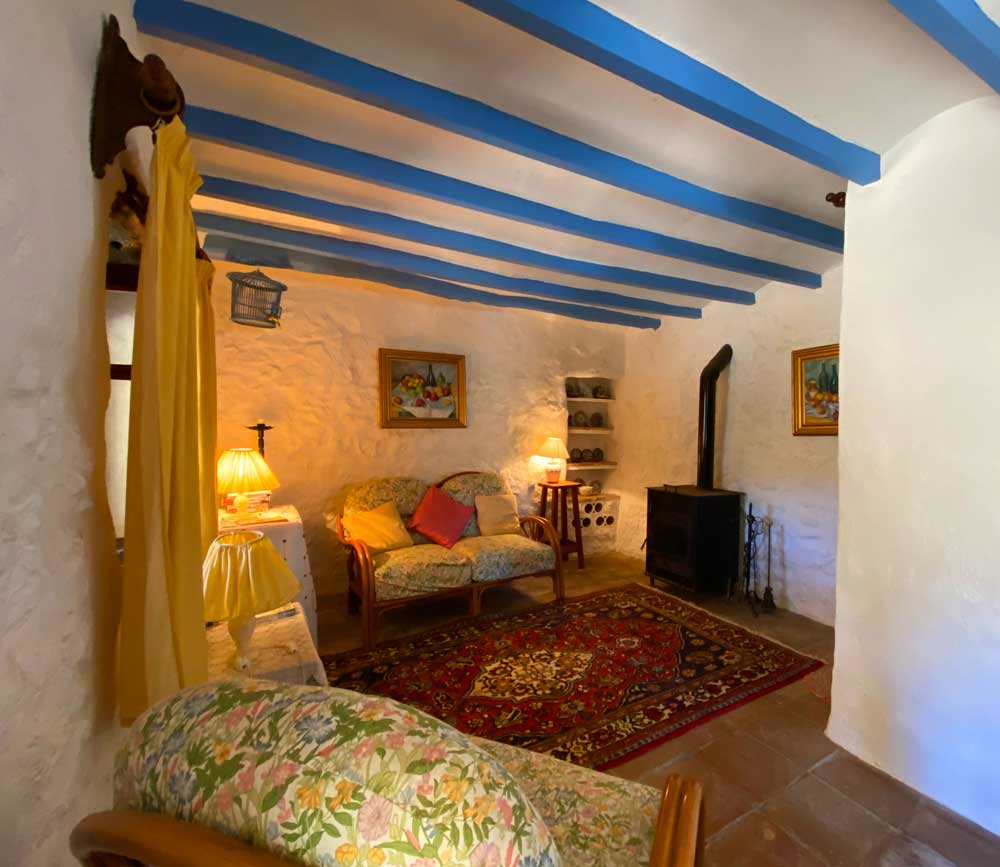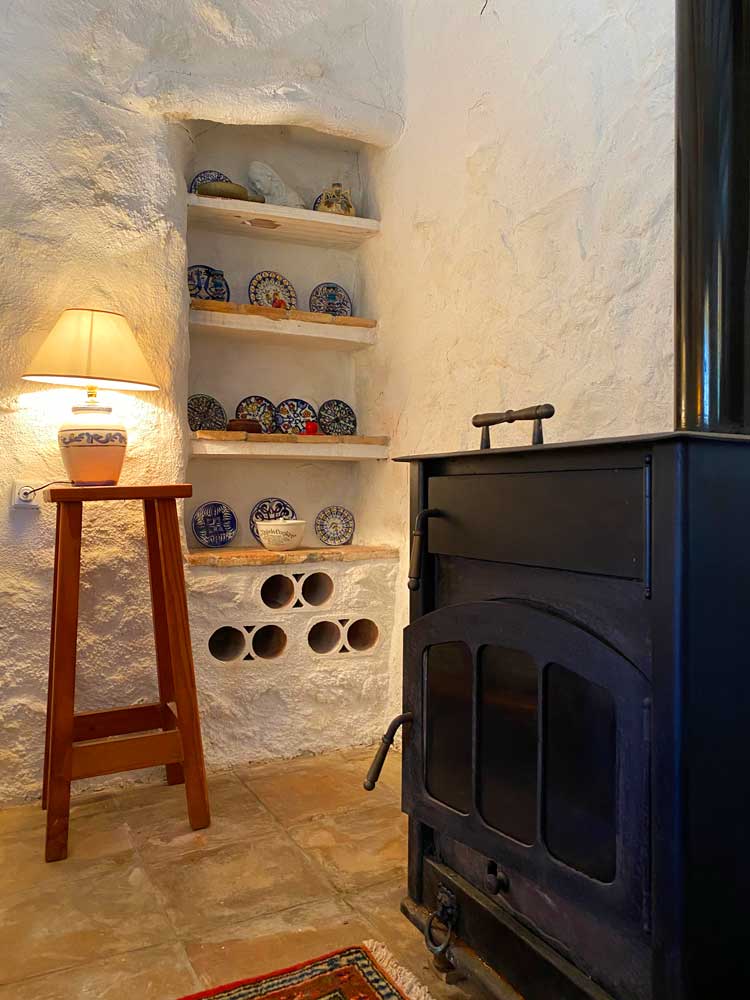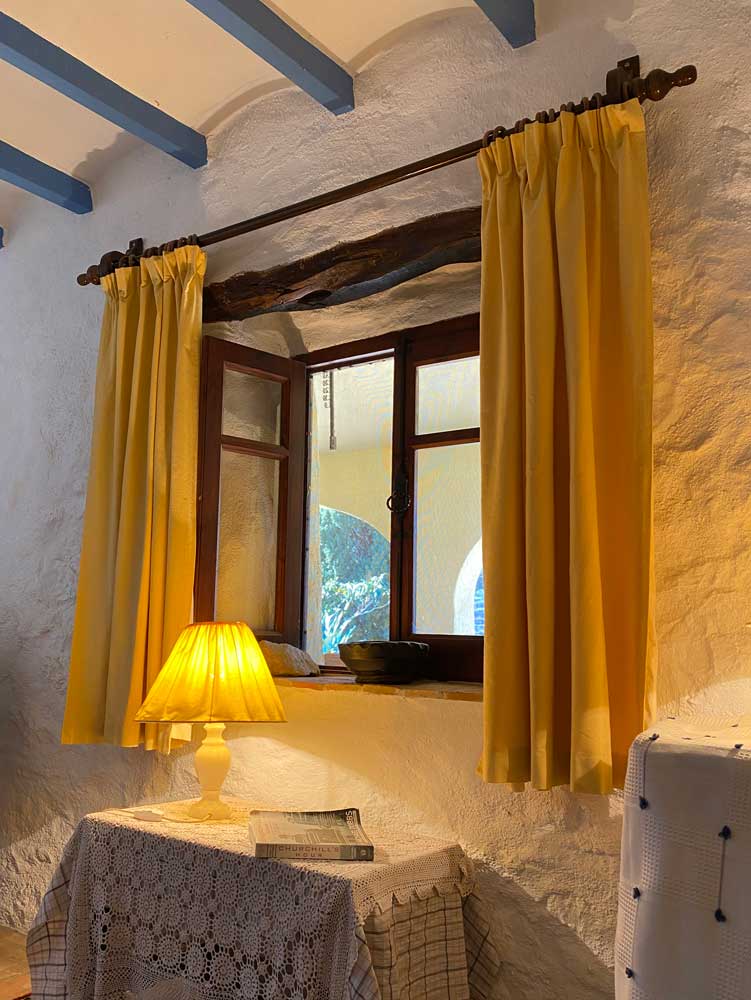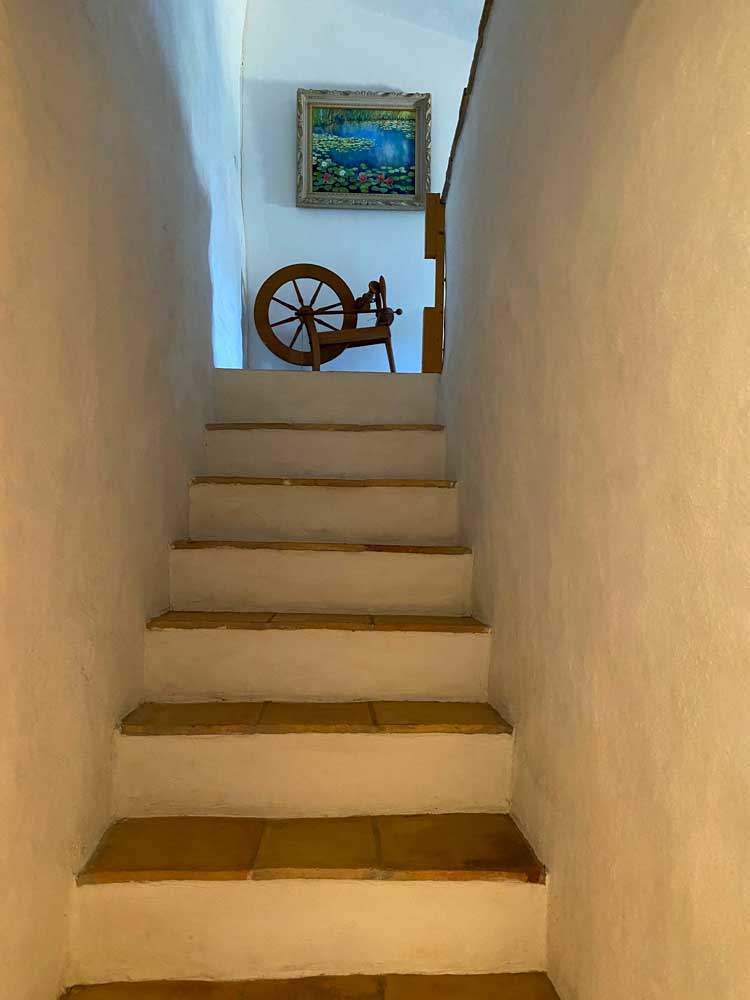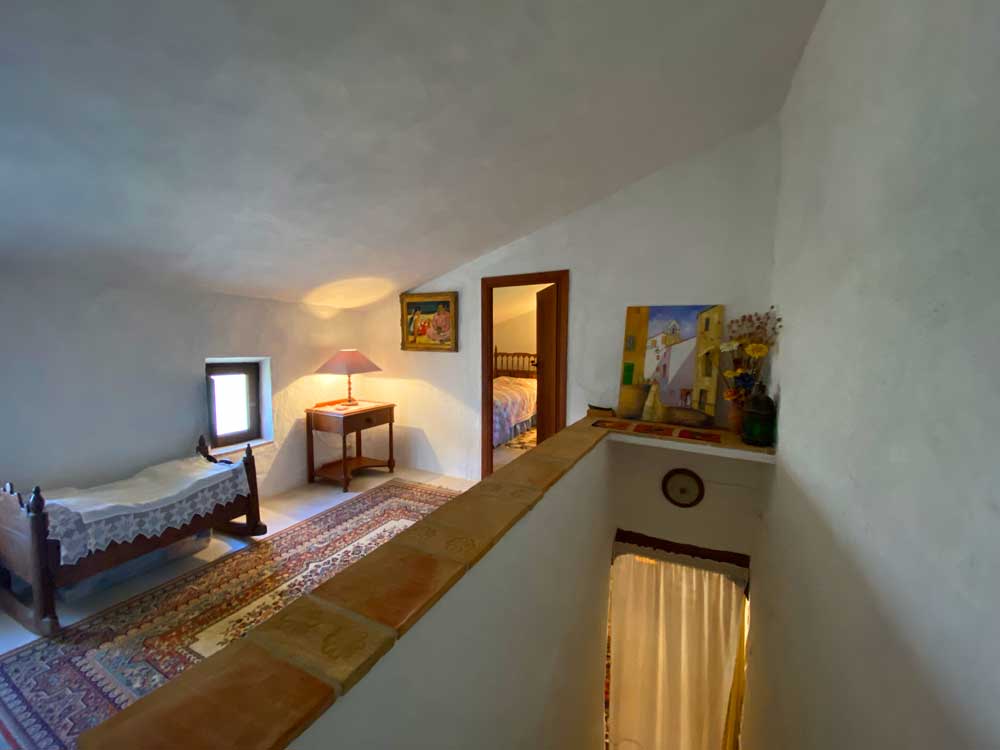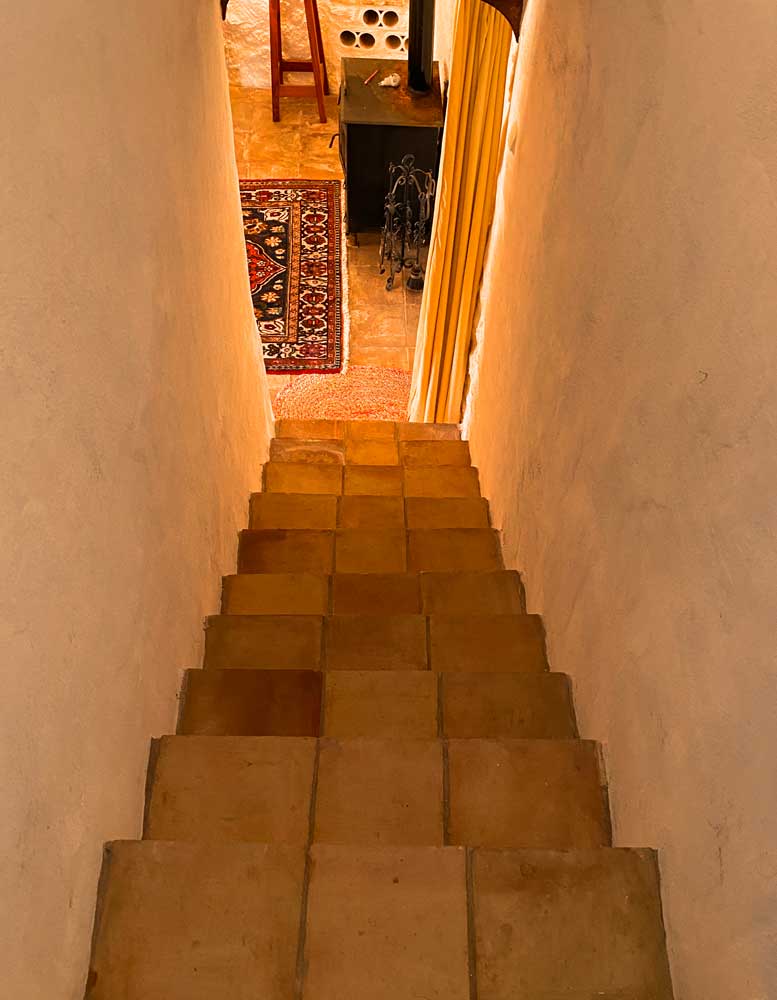 Finca te koop Pinos annex en tuin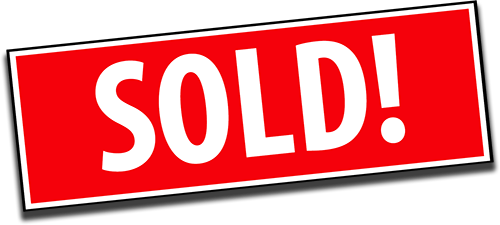 Finca te koop Pinos huis vanaf Pinos
Finca te koop Pinos huisje bij parkeerplaats
Finca te koop Pinos uitzicht veranda
Finca te koop Pinos voorgevel annex
Finca te koop Pinos voorgevel huis
Finca te koop Pinos zicht langs huis
Finca te koop Pinos, zicht op Pinos
Finca te koop Pinos voorgevel huis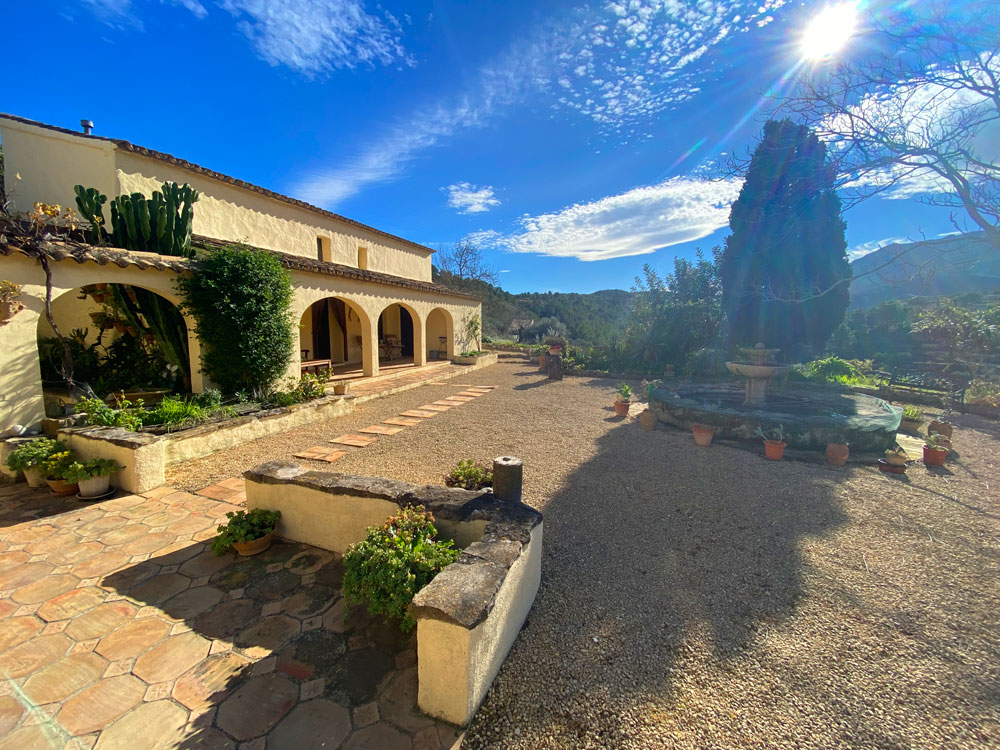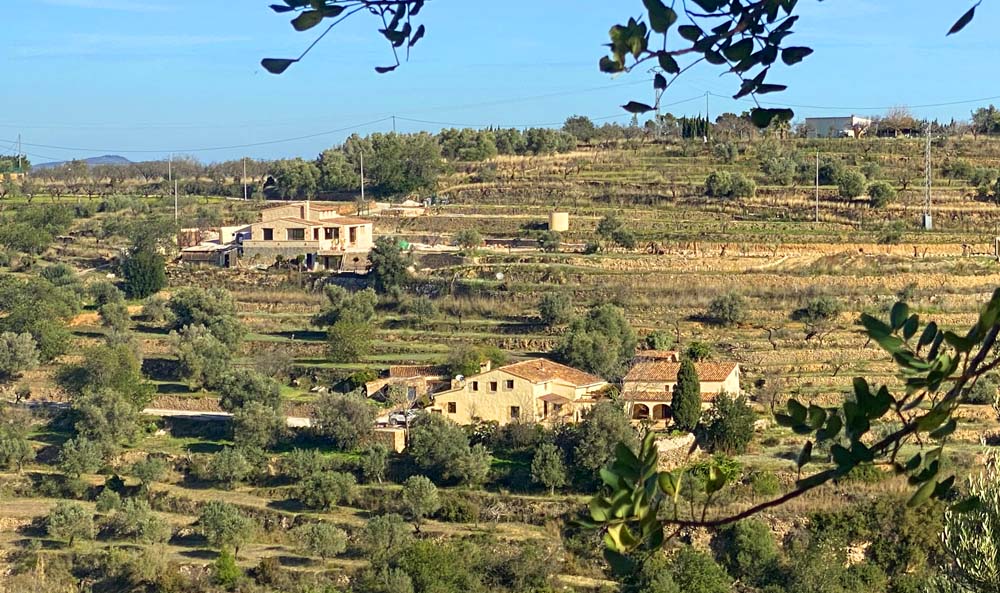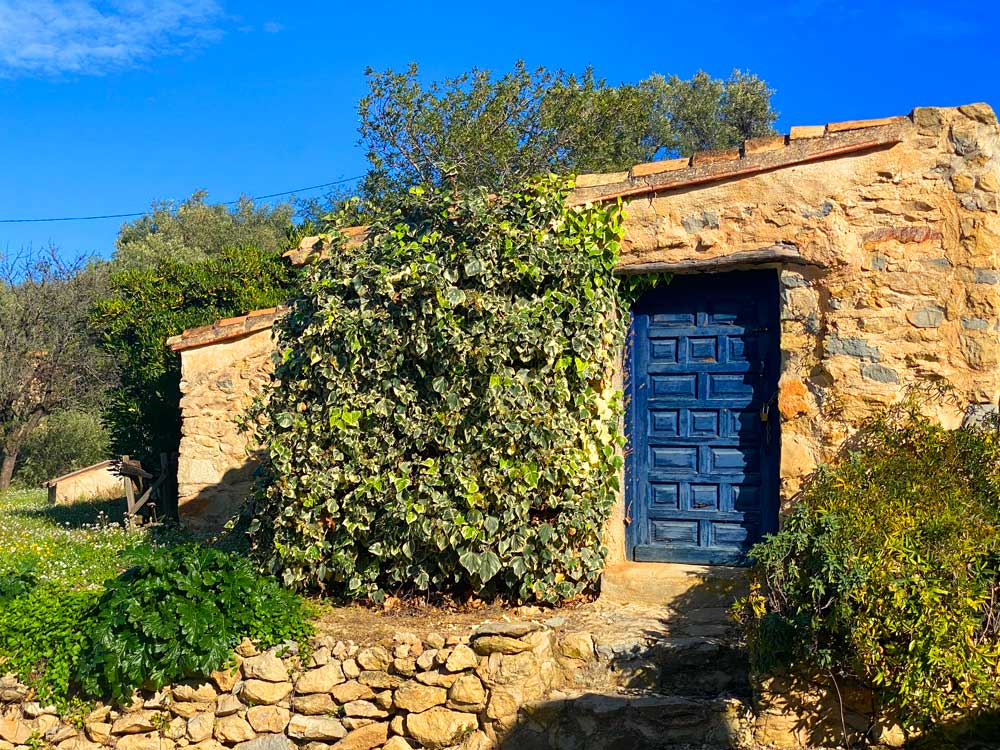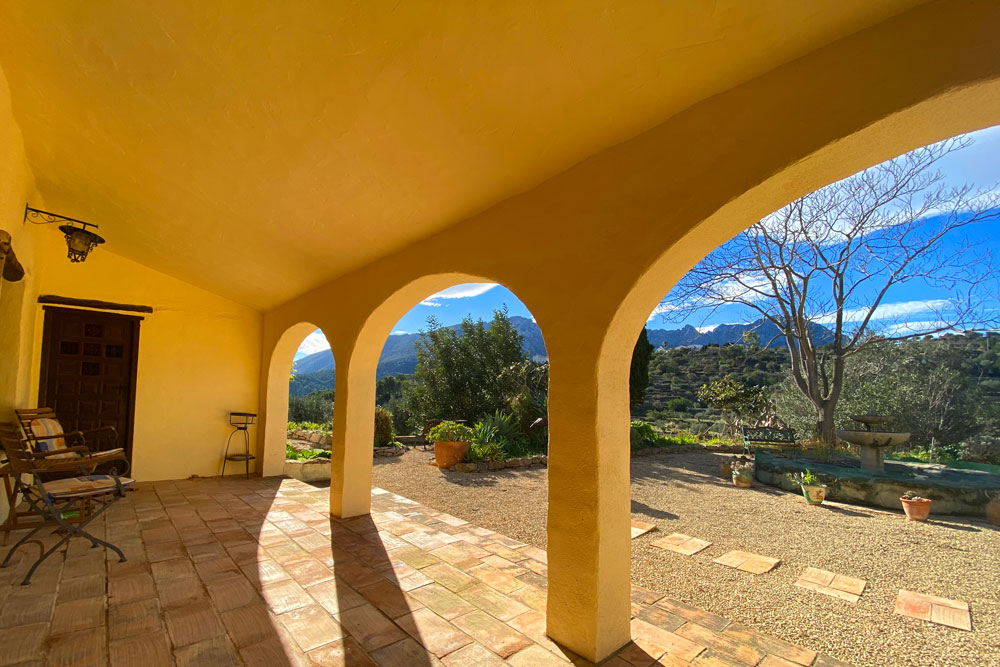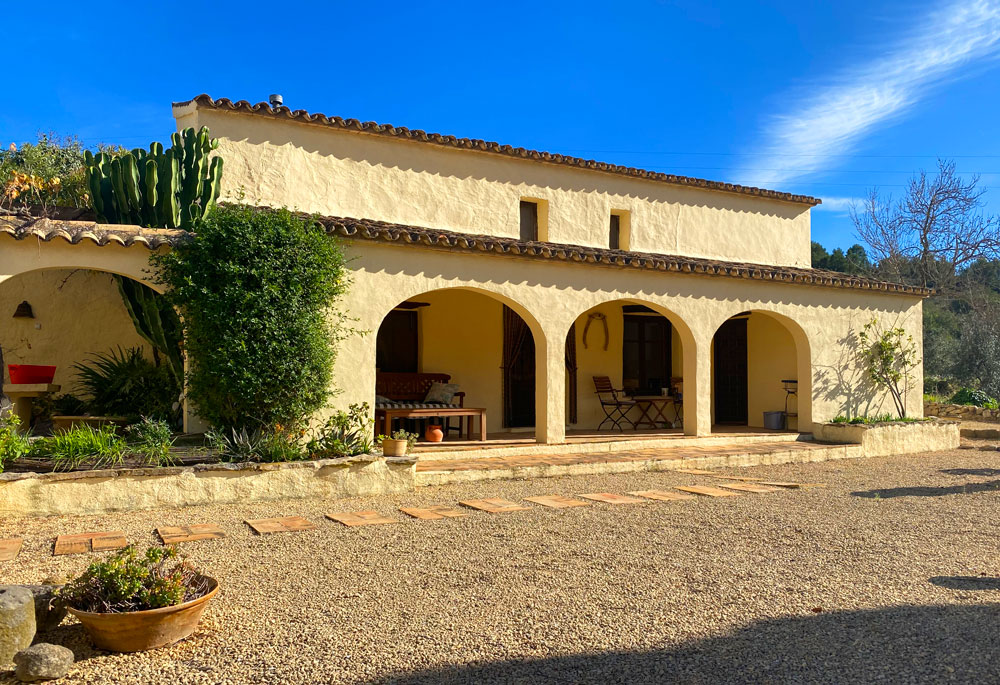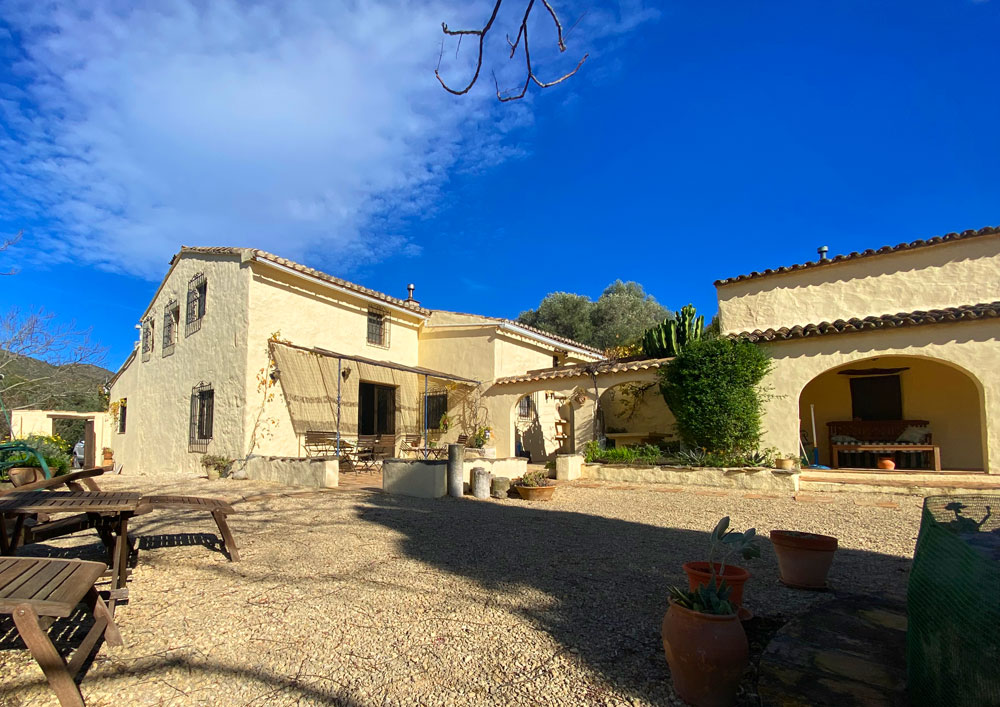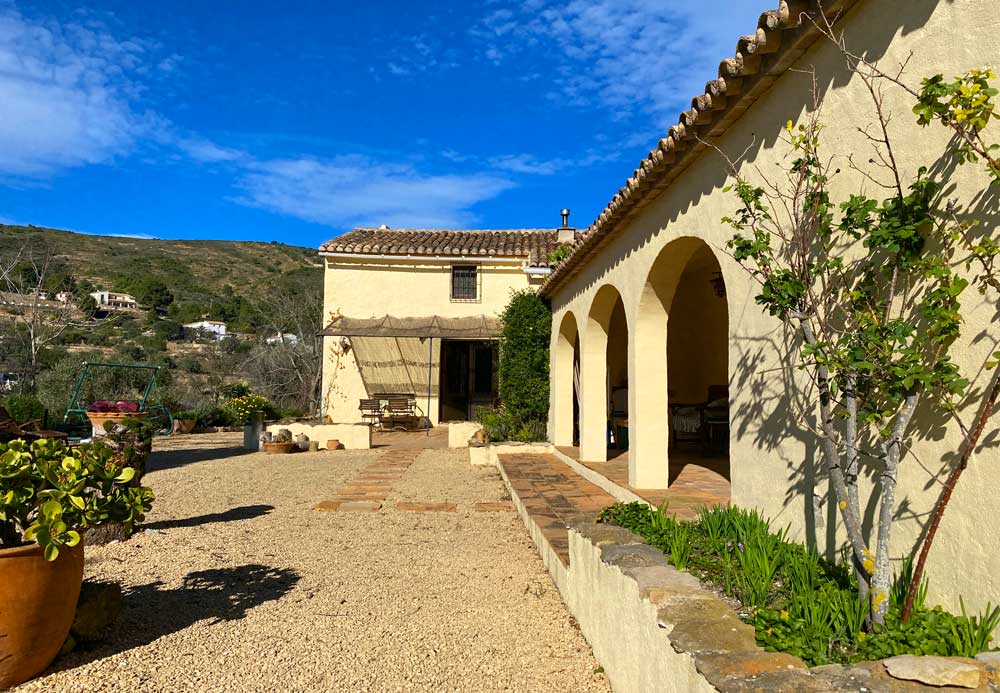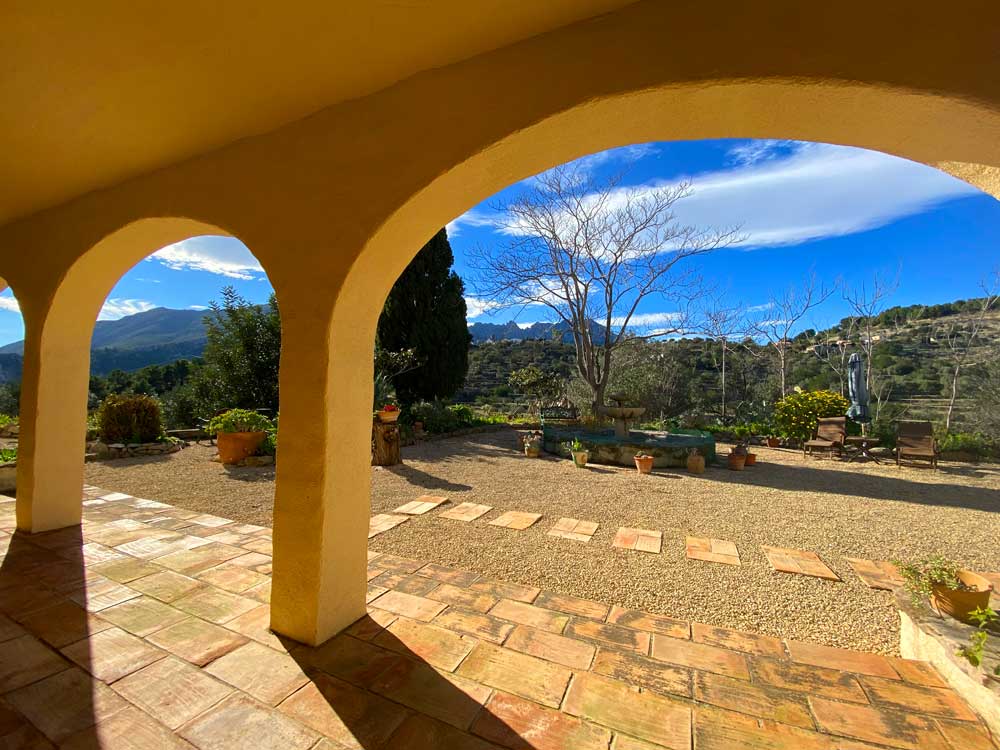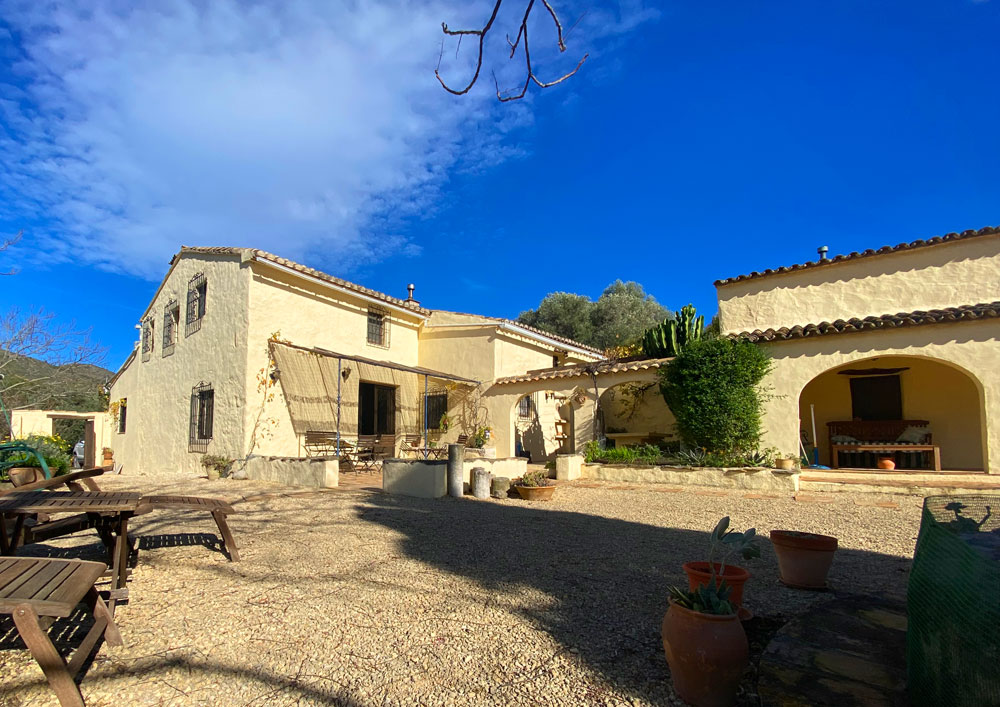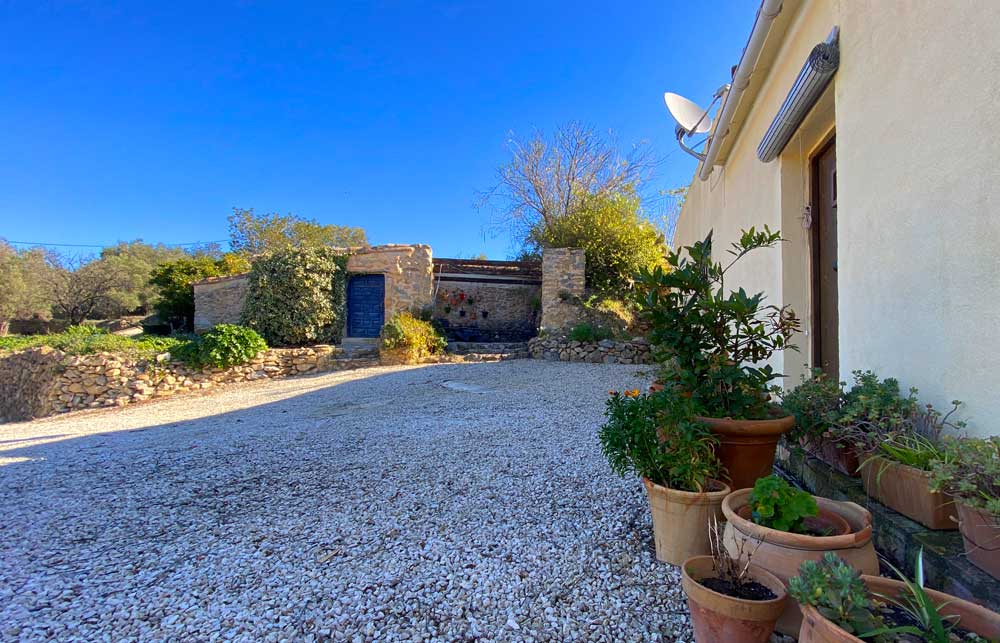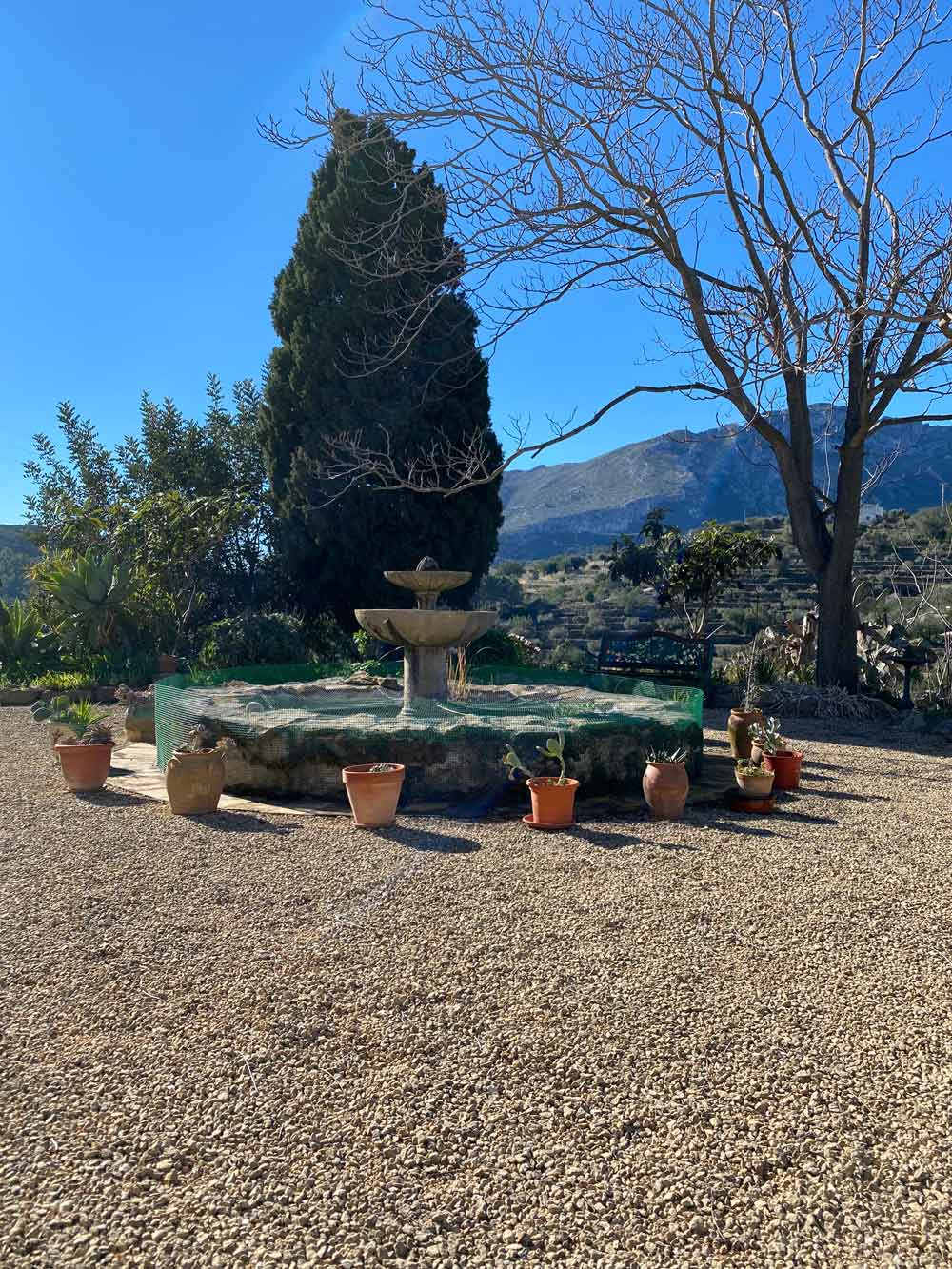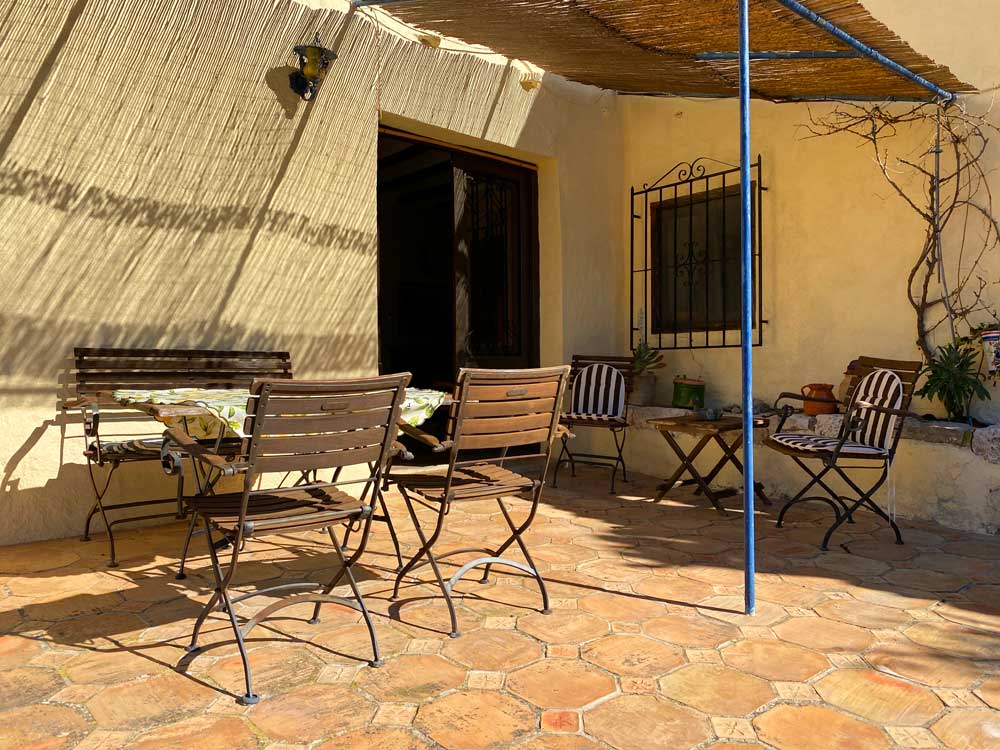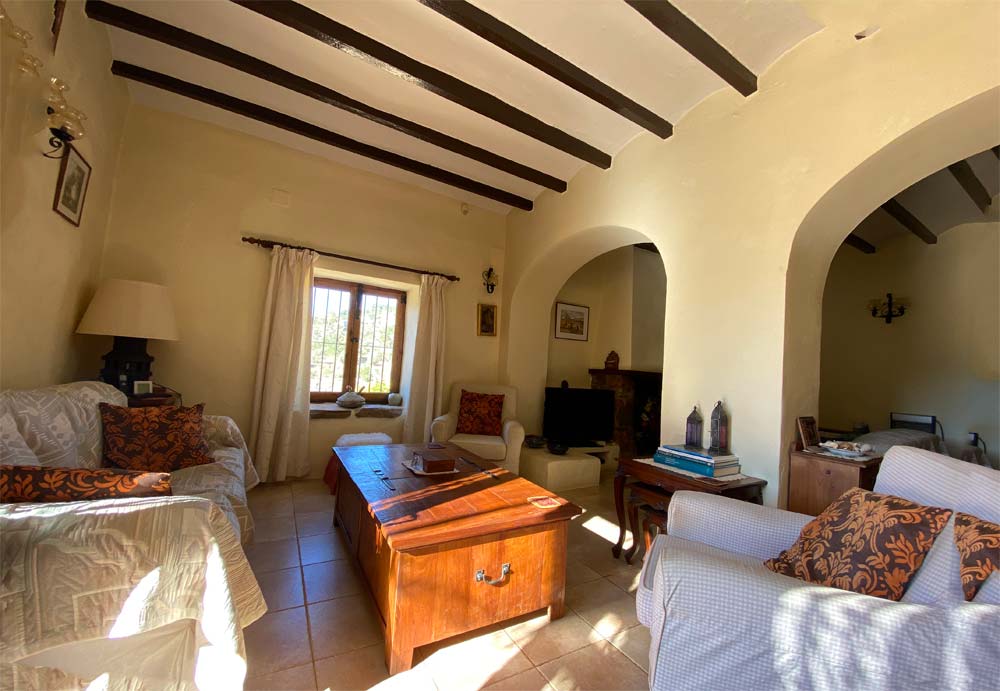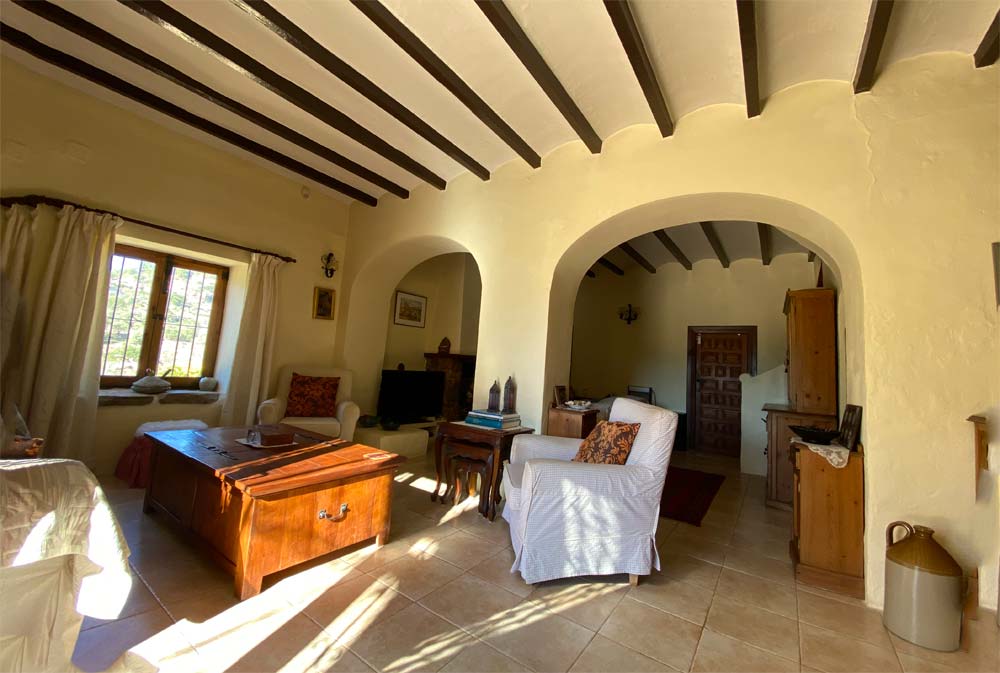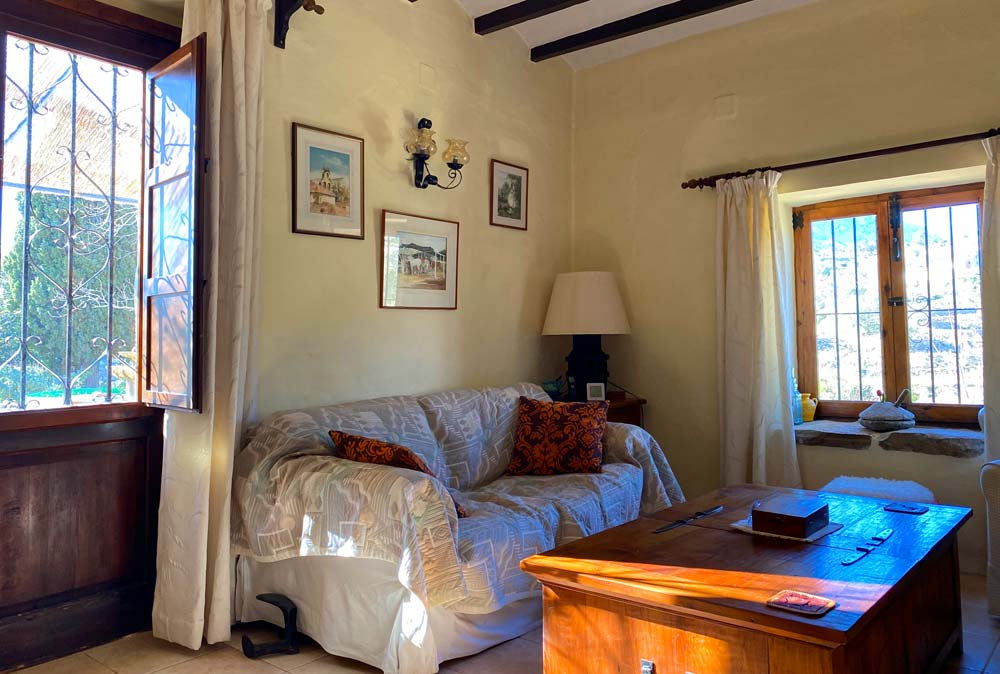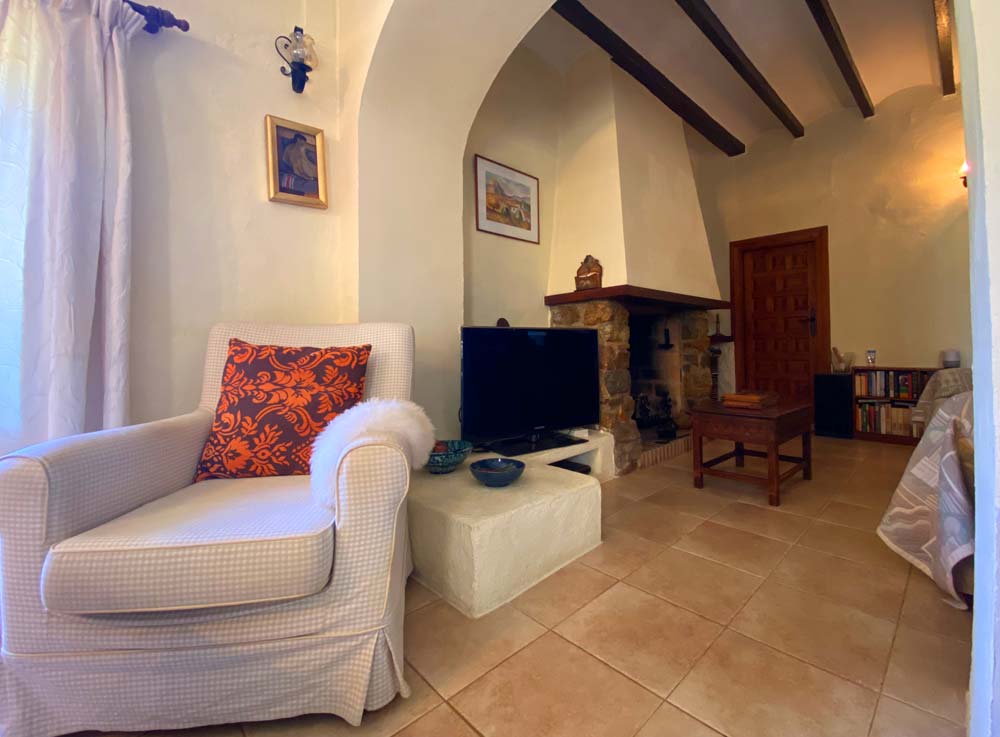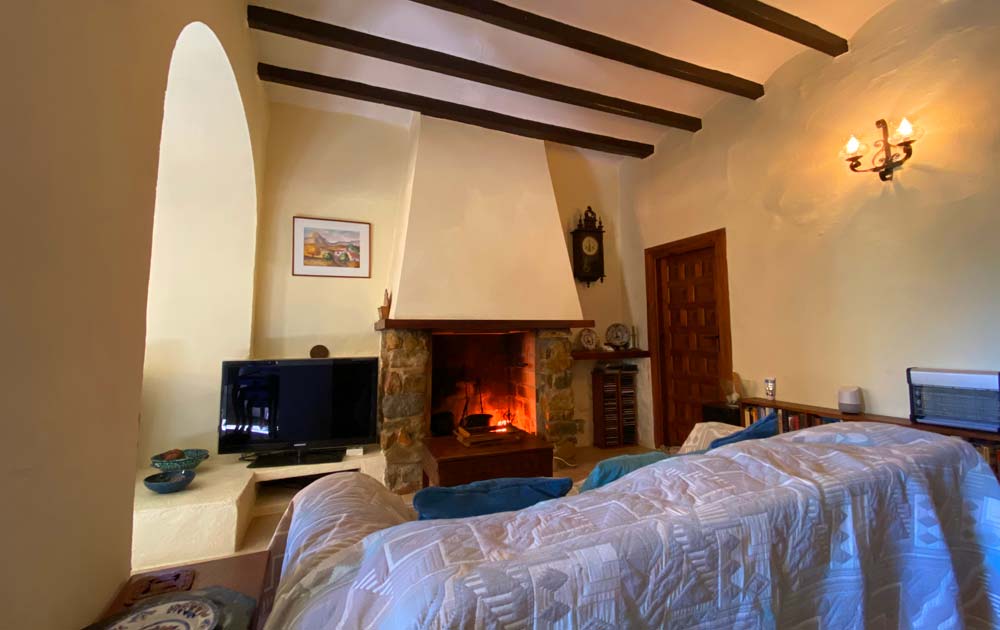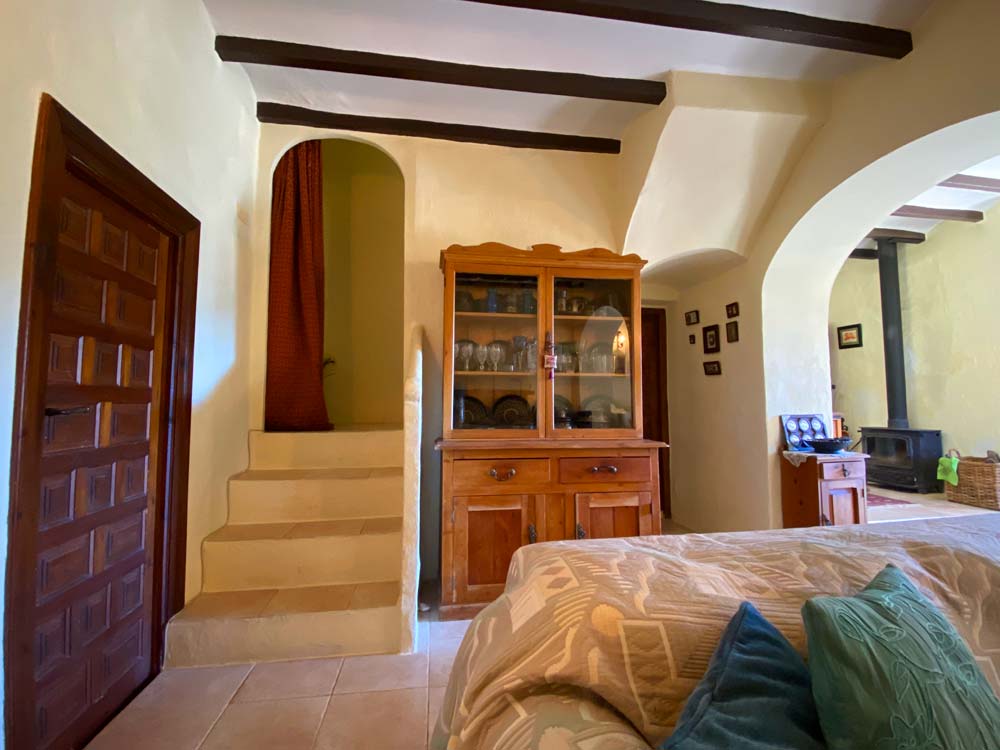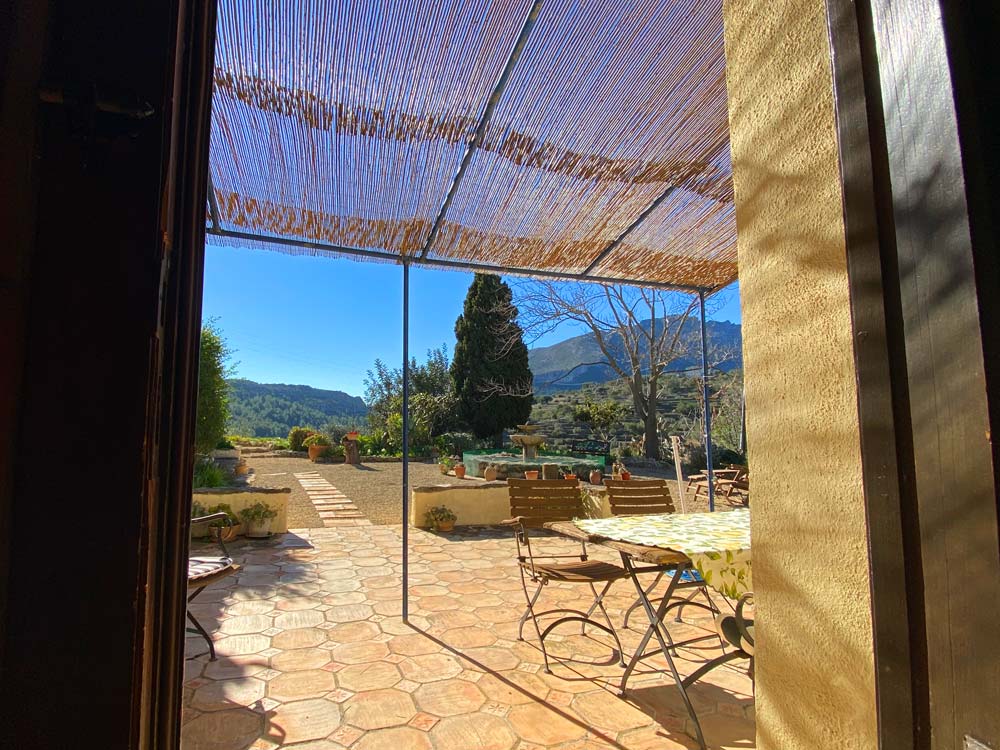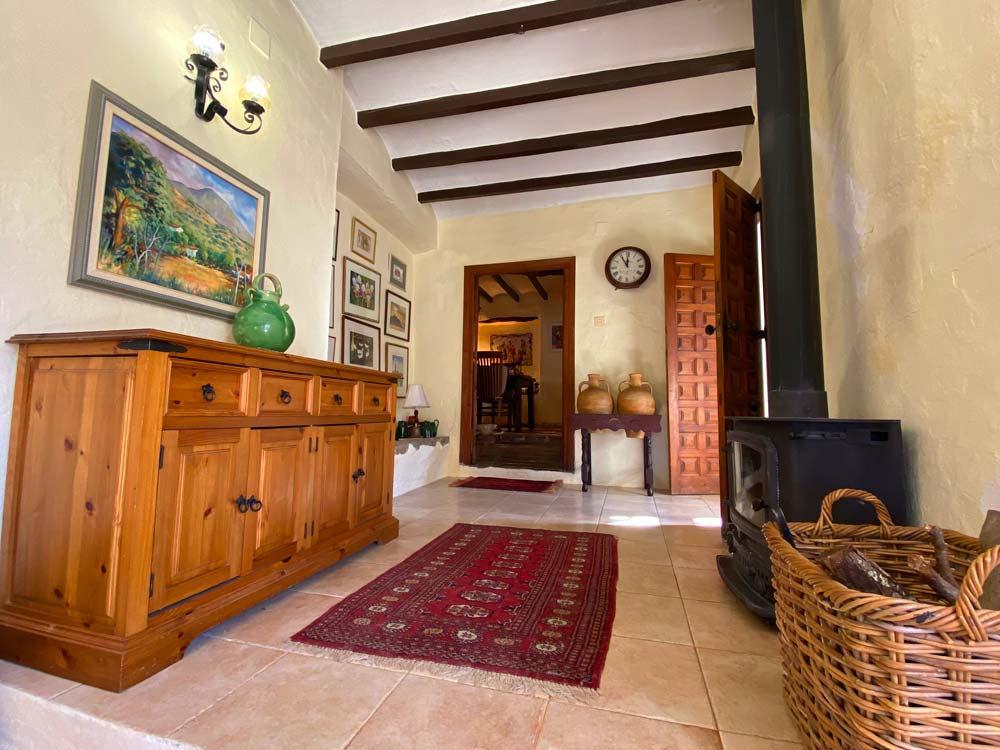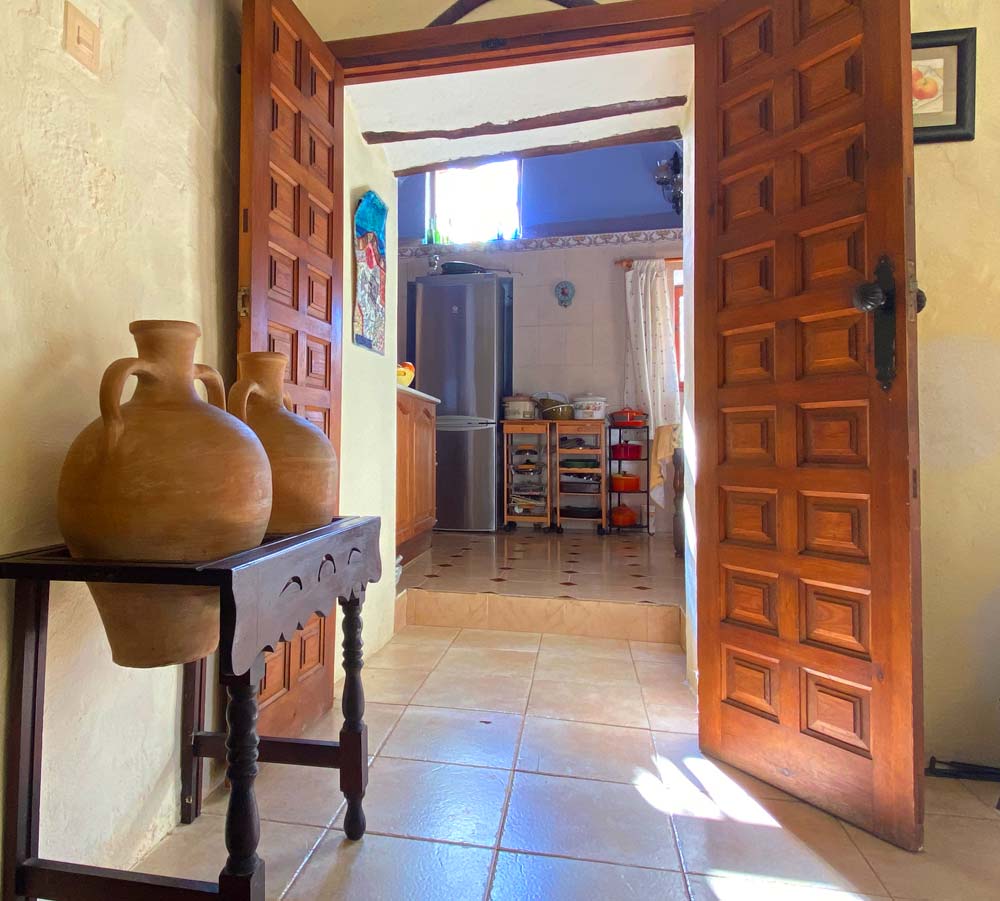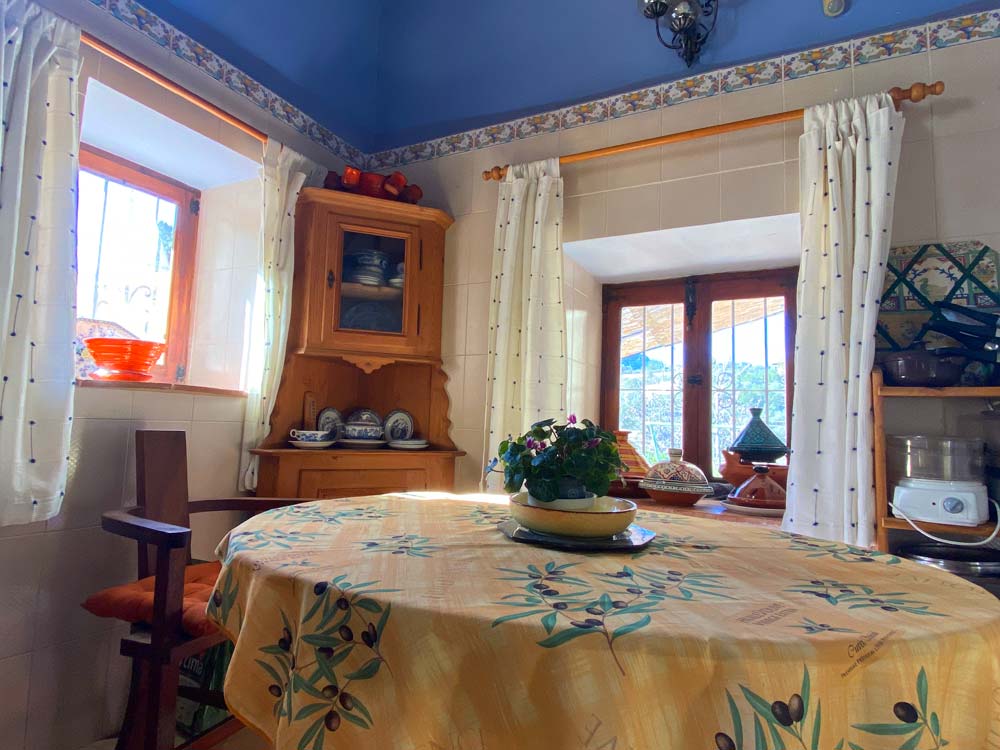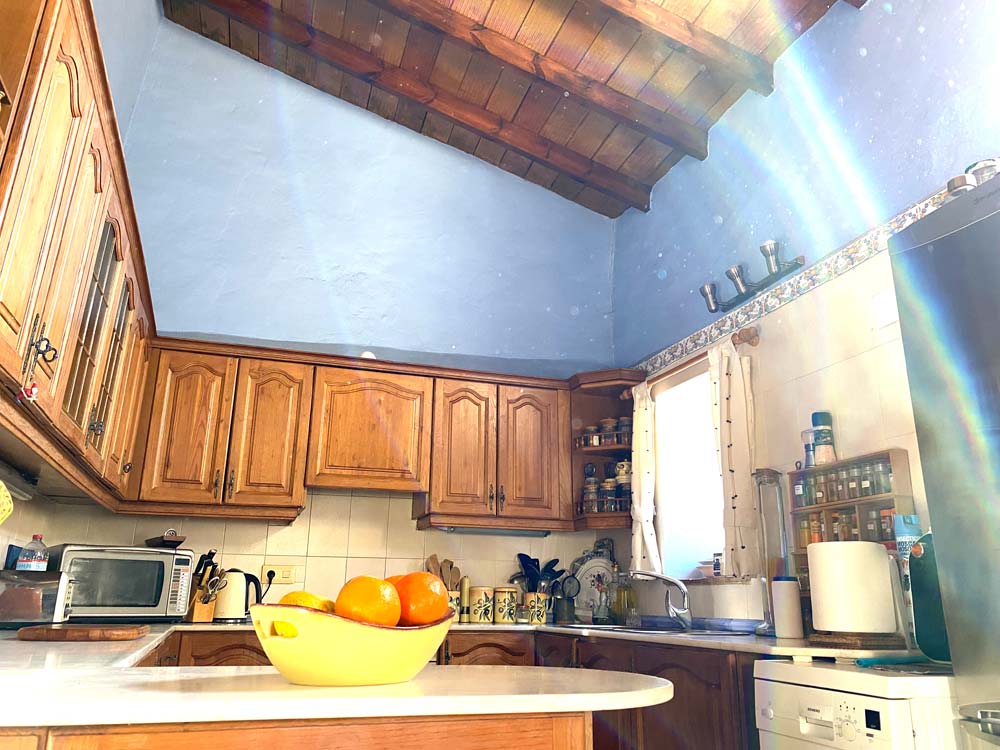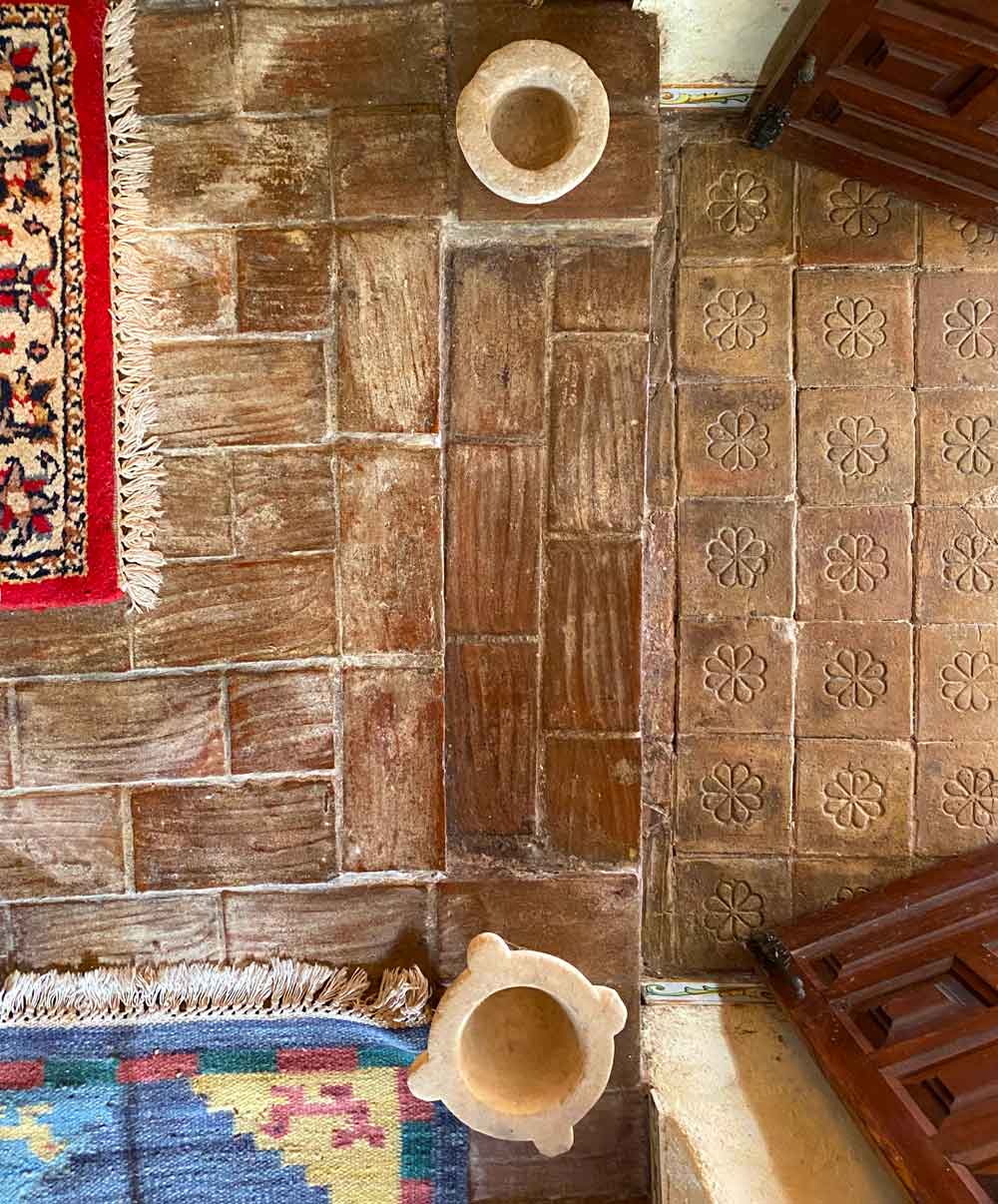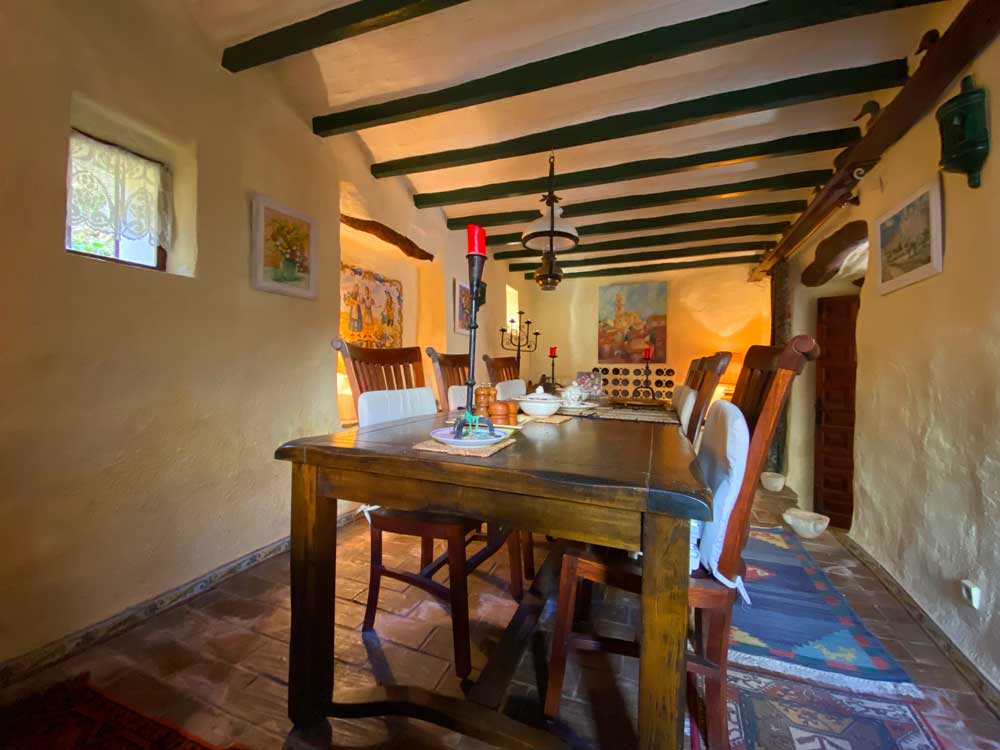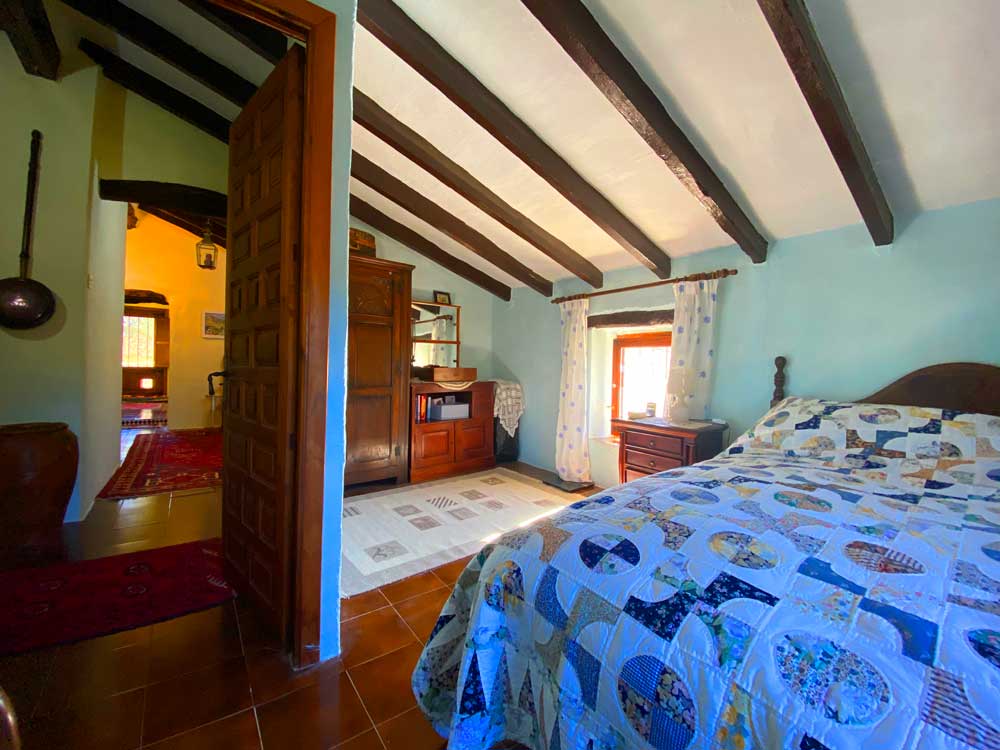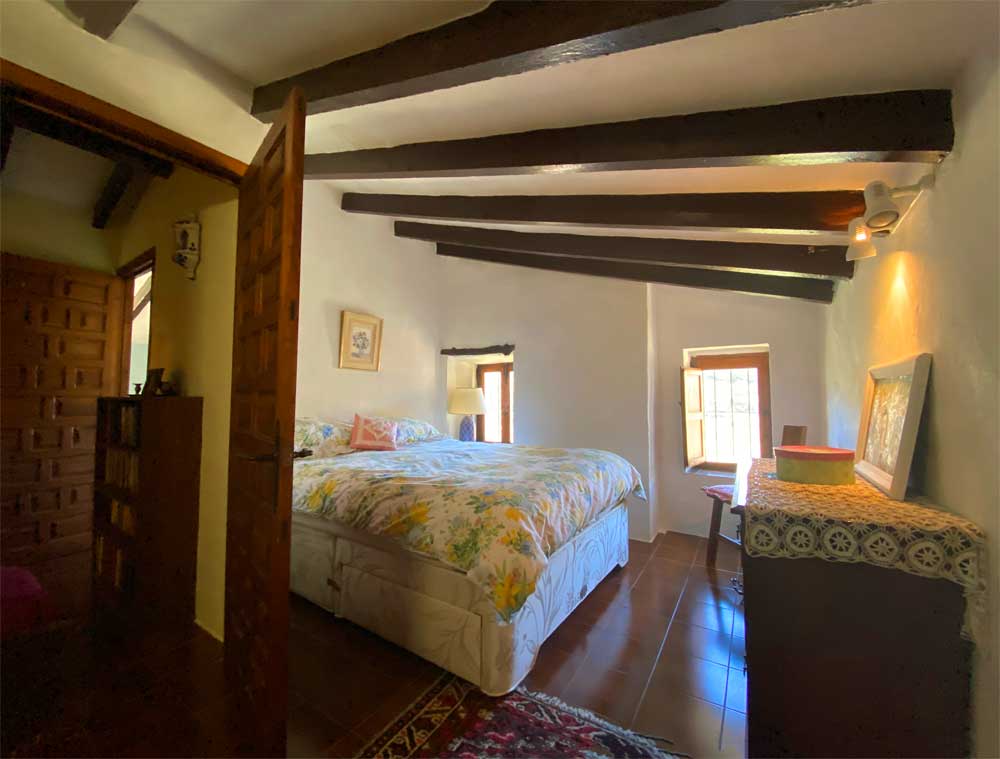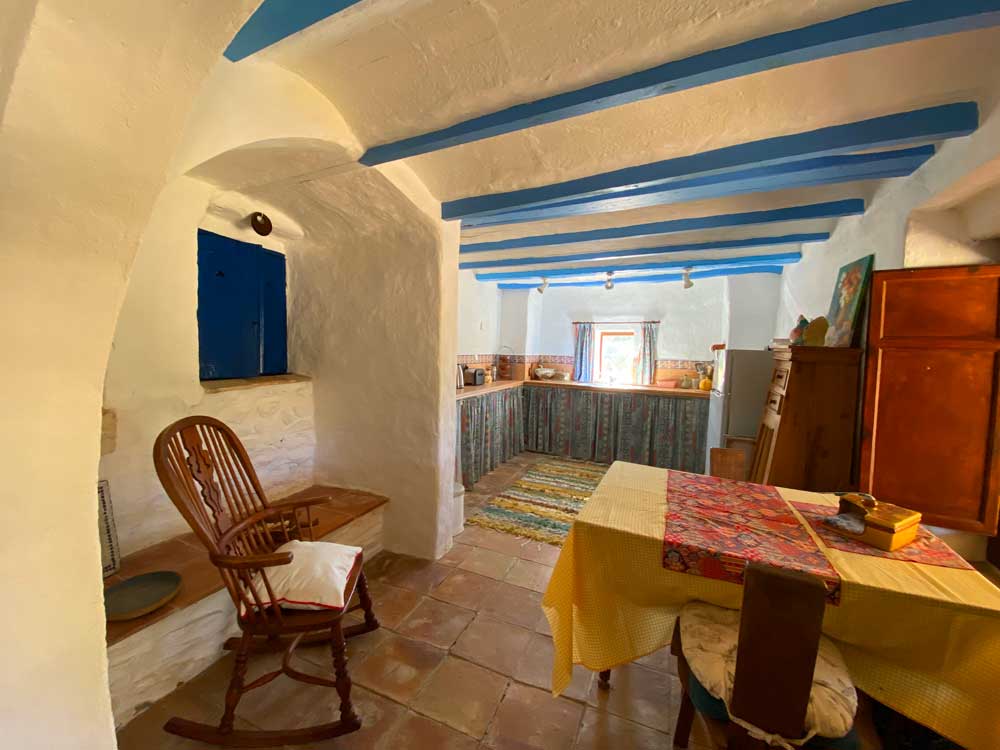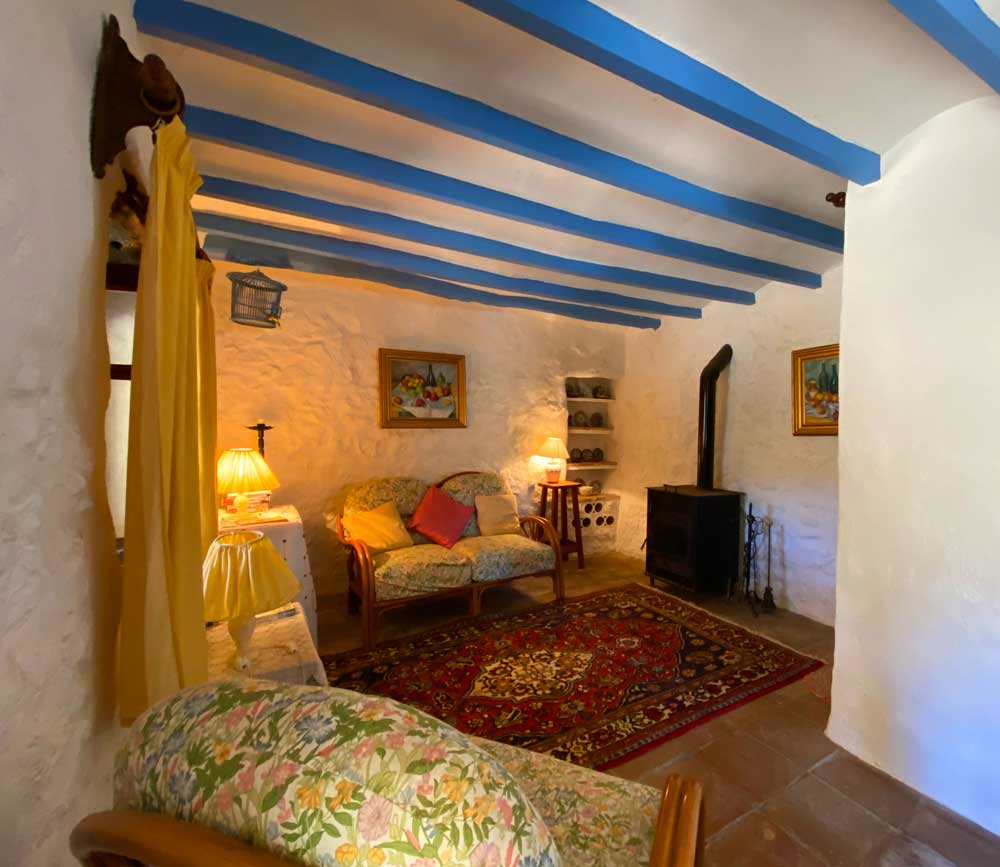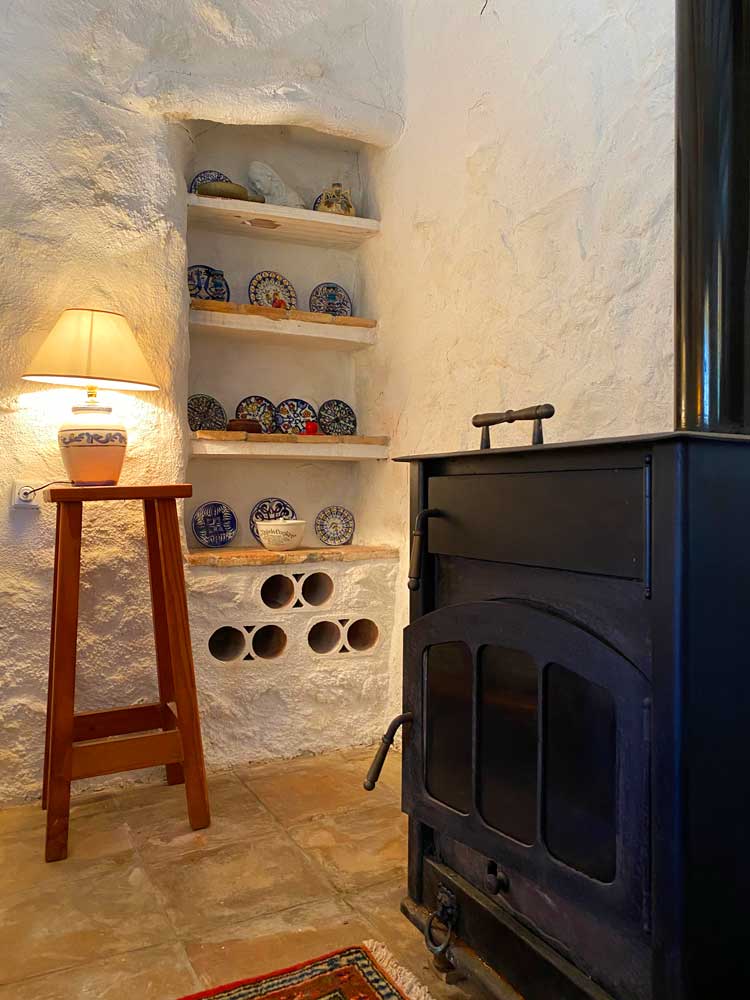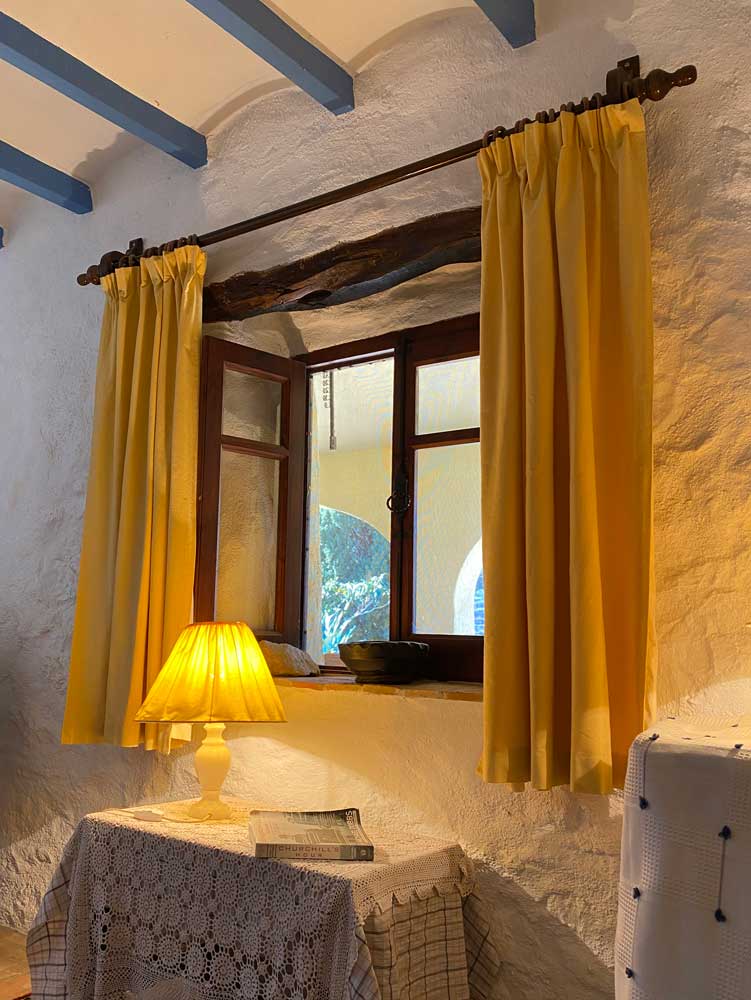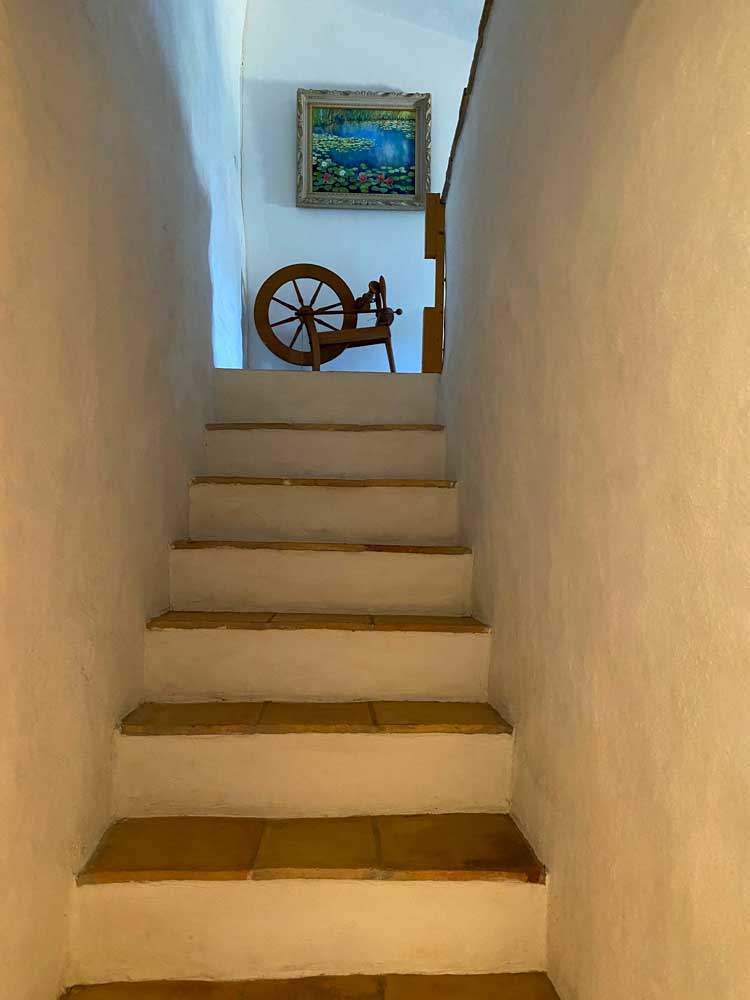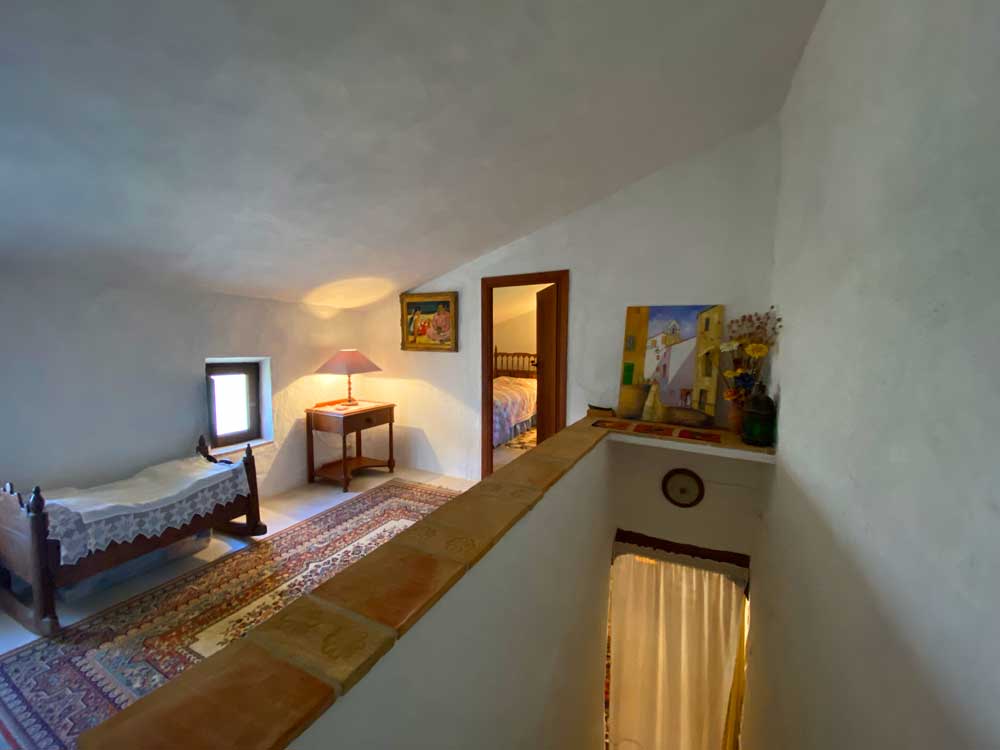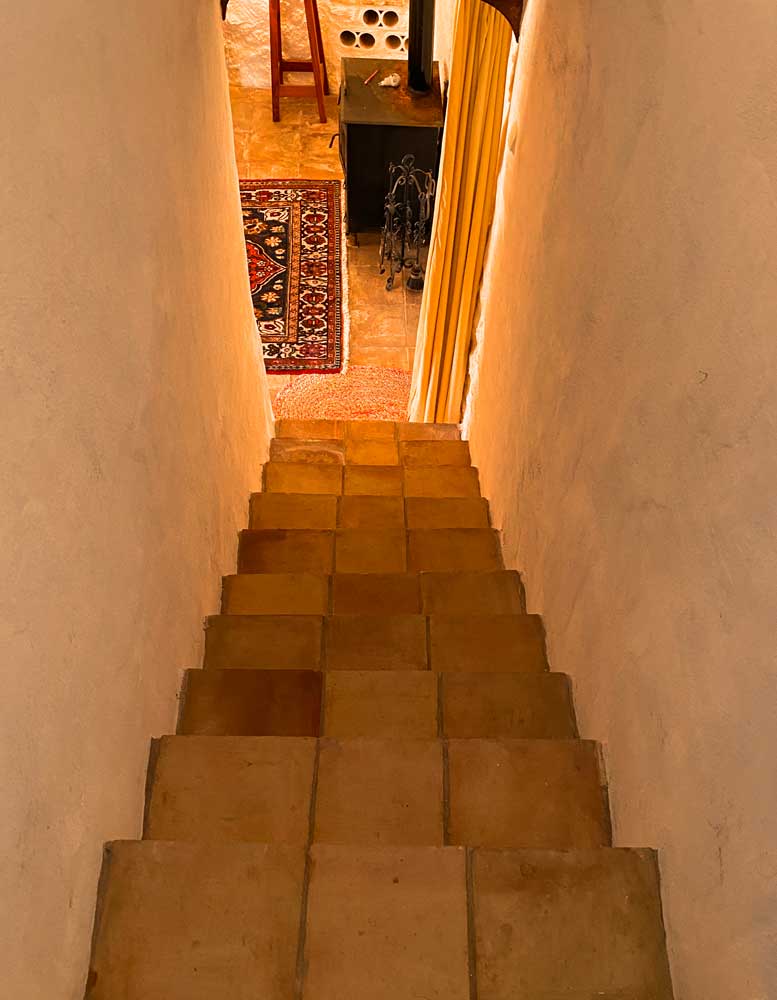 Charming old finca for sale in Pinos, Benissa
Cosy rustic house with a simple charme in sought after area on the Costa Blanca
This finca of 250m2 is located in the popular Hamlet of Pinos which belongs to the municipality of Benissa. The house has the charm of a cozy old Spanish country house. The main house consists of the first floor with an open living room with a fireplace, and beamed ceilings. Next to the sitting room is a study. One stair up next to the living room is the dining room situated with a passage to a cosy patio.
The kitchen has a high ceiling, is spacious ande  is equipped with integrated appliances and a small breakfast/dining area. At the front of the house is the utility room. A bathroom is also located on the first floor.
Then upstairs are 2 larger and 1 smaller double bedrooms situated, with a further bathroom and a dressing room. The whole house is simple but exudes atmosphere and character.
Next to the main building is an equally charming finca. This is the most original and oldest building of this property. Upon entering you pass through a porch/veranda overlooking a pond, the garden and the hamlet of Pinos. This charming old finca covers another 82 m2. The first floor of this annex is open. The staircase leads to 2 simple bedrooms. This potential guesthouse or studio has a bathroom on the first floor. Very special is that the ancient underground well is located in this building.
At the large parking area at the front of the property there is another small old building which could also be renovated and used as additional accommodation or for example a small atelier.
This beautiful finca is situated in its entirety on 4000m2 of land and has beautiful views of the mountains, is connected to the electricity network, has its own water supply and is connected to the Internet via satellite.
Contact Us
T: +34 966181040
E:
House type: Traditional Valencian farmhouse / finca
Located in a hamlet with 2 restaurants, a chapel and a square, overlooking the nature reserve of the Sierra de Bernia
Only 15 minutes from the lively coast
For people who want to live in the countryside but not too remote
Built: +/- 250 + 85m2
Plot of land: 4000 m2
Type of land: agricultural terraces
Water supply: 1 pozo/cistern (old underground water storage basins) aprox 40.000m3
Electricity: Mains electricity
Altutide: approximately 400 metres
Distance to village: 7 km
Distance to road: is accessible via paved road
Possible uses: habitation, B&B, possible double occupancy, holidayhome
Price on aplication (POA)